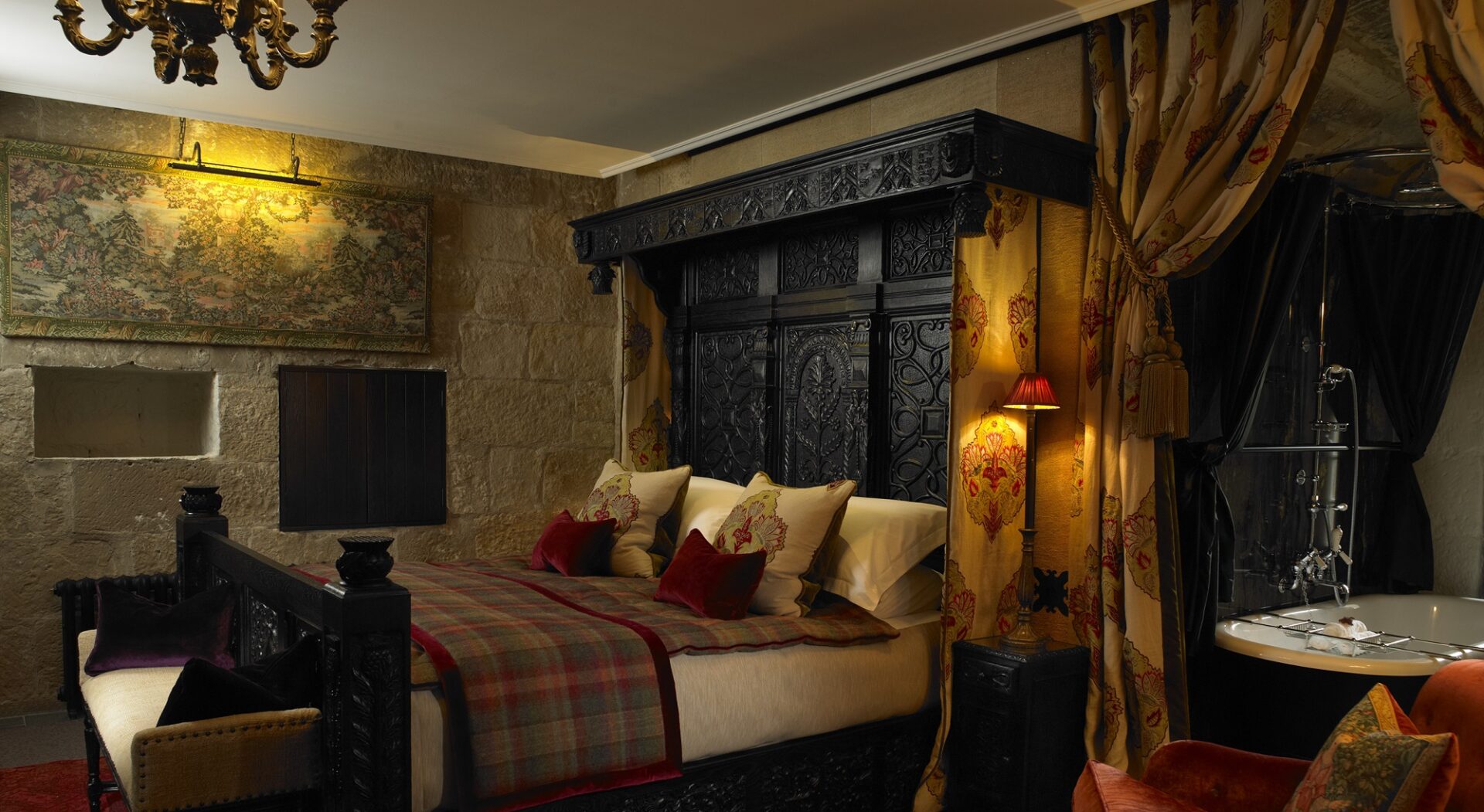 Exclusive Use in Edinburgh
If you're someone who craves the comfort of their own space or are looking for somewhere special to celebrate an occasion with a group, why not explore our range of exclusive use accommodation?
Rest, relax and plan your adventures undisturbed from a home away from home in Scotland's capital.
Exclusive Use Favourites
Dating from 1416, the castle has been both a private home and a fortress. The splendid main house that adjoins it was built in 1818 by renowned architect William Burn. Today, it is available for exclusive use for a variety of events, from weddings and private gatherings to conferences and receptions. The pretty neighbourhood of South Queensferry, with its cobbled streets, harbour, independent boutiques and restaurants and bars that overlook the UNESCO heritage Forth Bridge is just a short distance away.
---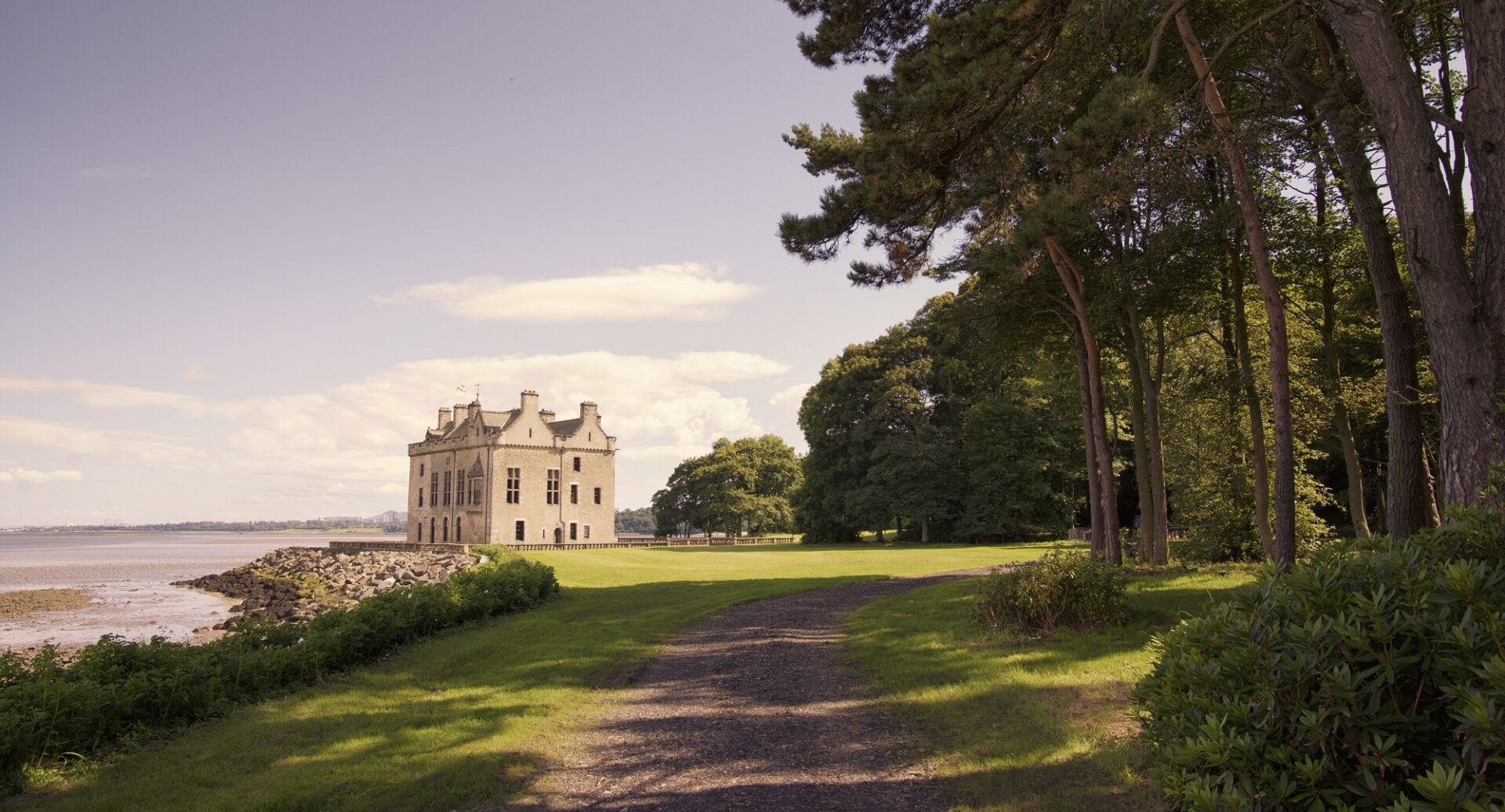 2.
Barnbougle Castle
Dalmeny Estate, South Queensferry, Edinburgh, EH30 9TQ
Also in South Queensferry, and offering panoramic views across the Firth of Forth, Barnbougle Castle is a stunning location for a private event.
The castle's 13th century crow-stepped gables, great turrets and grand reception rooms offer a glimpse into this magnificent building's past. The 60 foot long Banqueting Hall is the perfect place to host a lavish dinner, while the castle grounds offer a unique location for a marquee for parties.
---
The 7 bedrooms – named after Scottish mythical creatures – have a variety of luxurious touches, including king-size or four poster beds and crystal chandeliers, while the public rooms feature beautiful hand-painted panels, gun loops and arrow slits, spiral staircases, and even the odd secret room.
If the weather is kind, the house has plenty of green space to explore, including woodland and a formal lawn.
---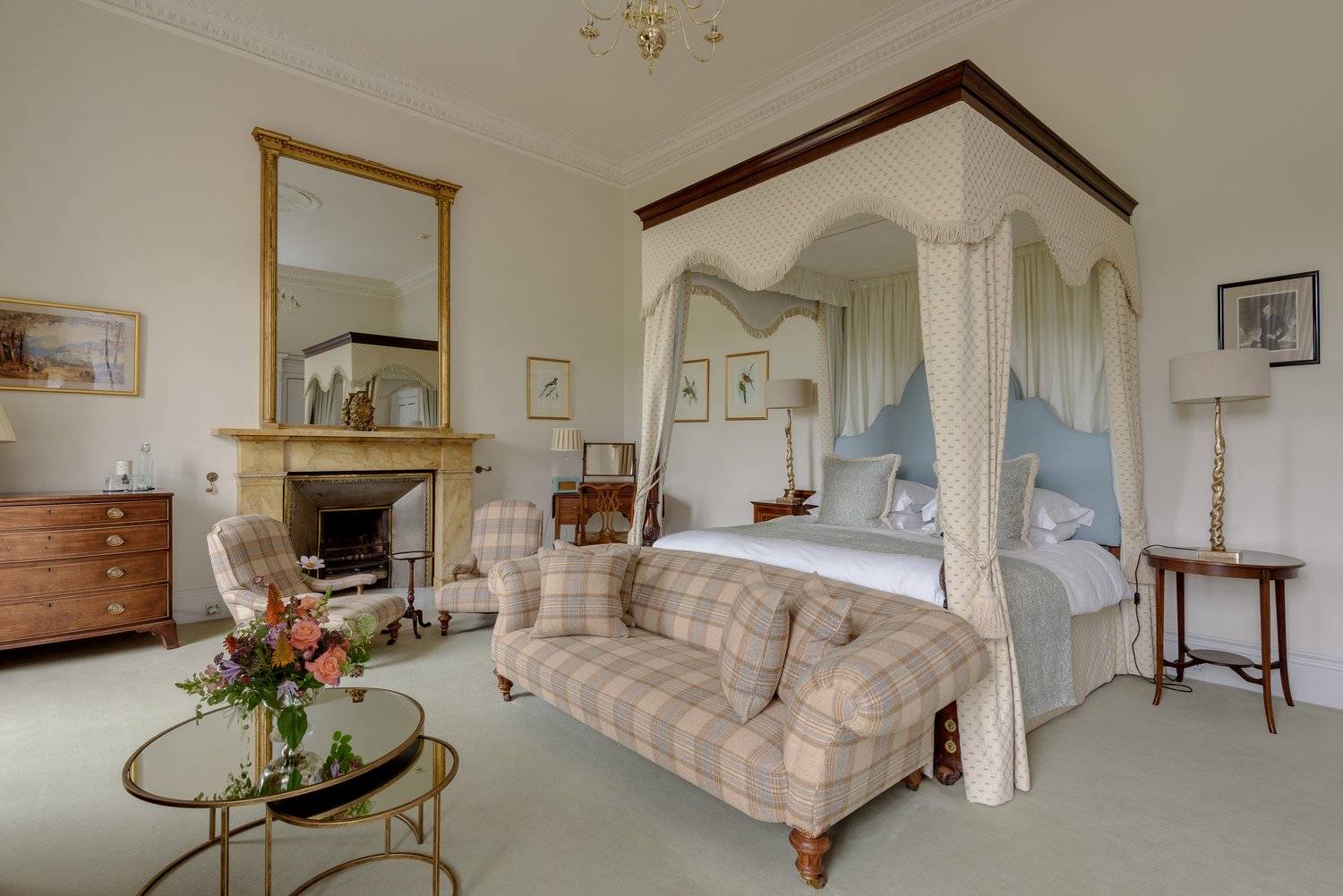 The house can accommodate up to 20 guests within 10 bedrooms, 2 drawing rooms, a snug, billiards room, a guest pantry, a music room and oak-panelled dining room.
Combined with a rich history, peaceful location and excellent hospitality, this luxurious retreat makes a perfect venue for an exclusive gathering.
---
Image Copyright: Carlowrie Castle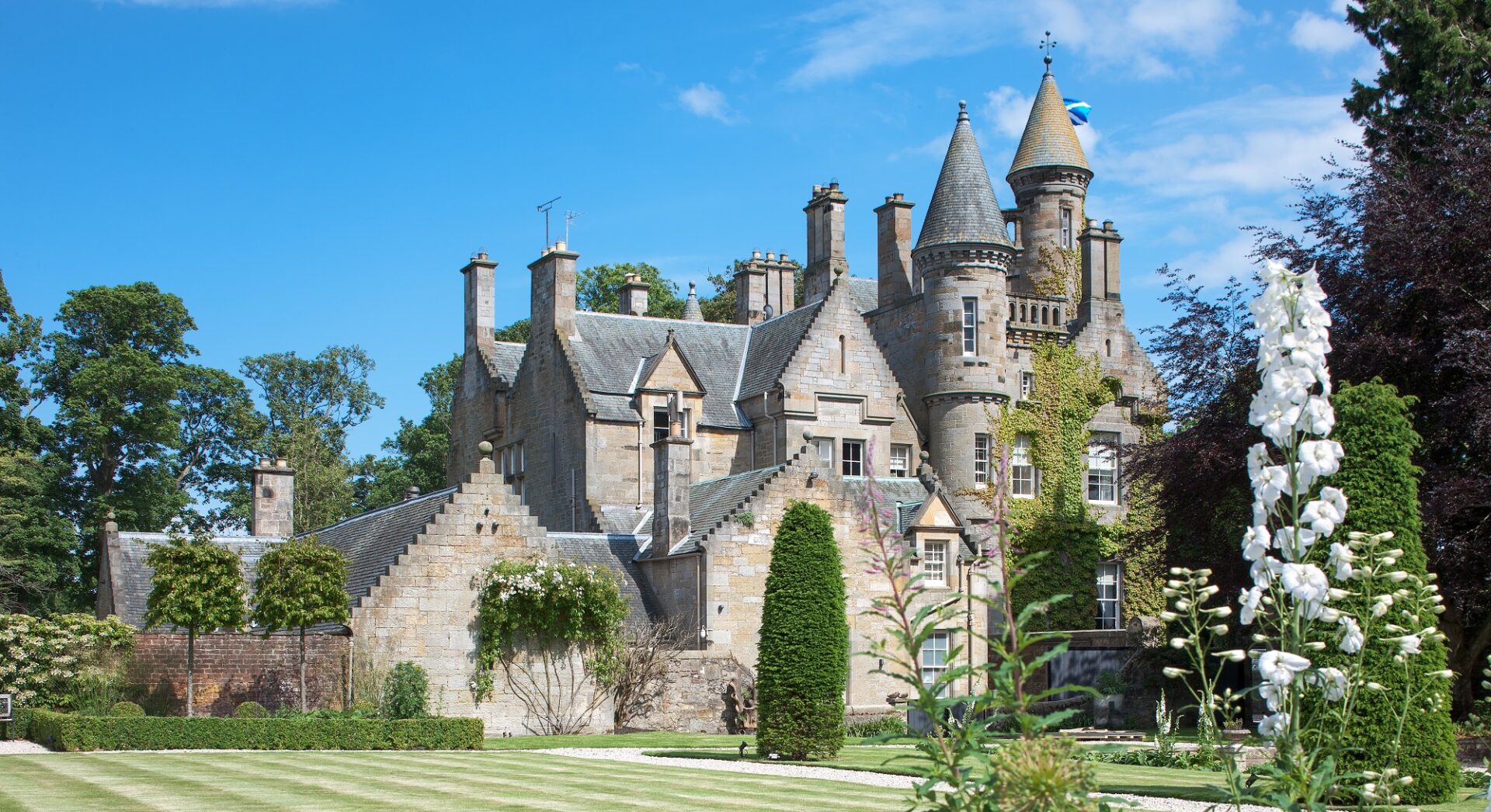 5.
Carlowrie Castle
Boathouse Bridge Road, Kirkliston, West Lothian, EH29 9ES
Built in 1852 as a family home Carlowrie Castle is 9 miles from the centre of Edinburgh and is a stunning building that blends its rich heritage with modern elegance and luxurious comfort.
Available for private celebrations, corporate events and weddings, the castle's accommodation is spread across three floors, as well as accompanying accommodation in the Gate Lodge and The Stables. Guests can enjoy spacious and luxurious bedrooms with incredible views across the 32 acre castle grounds and a number of impressive public rooms.
---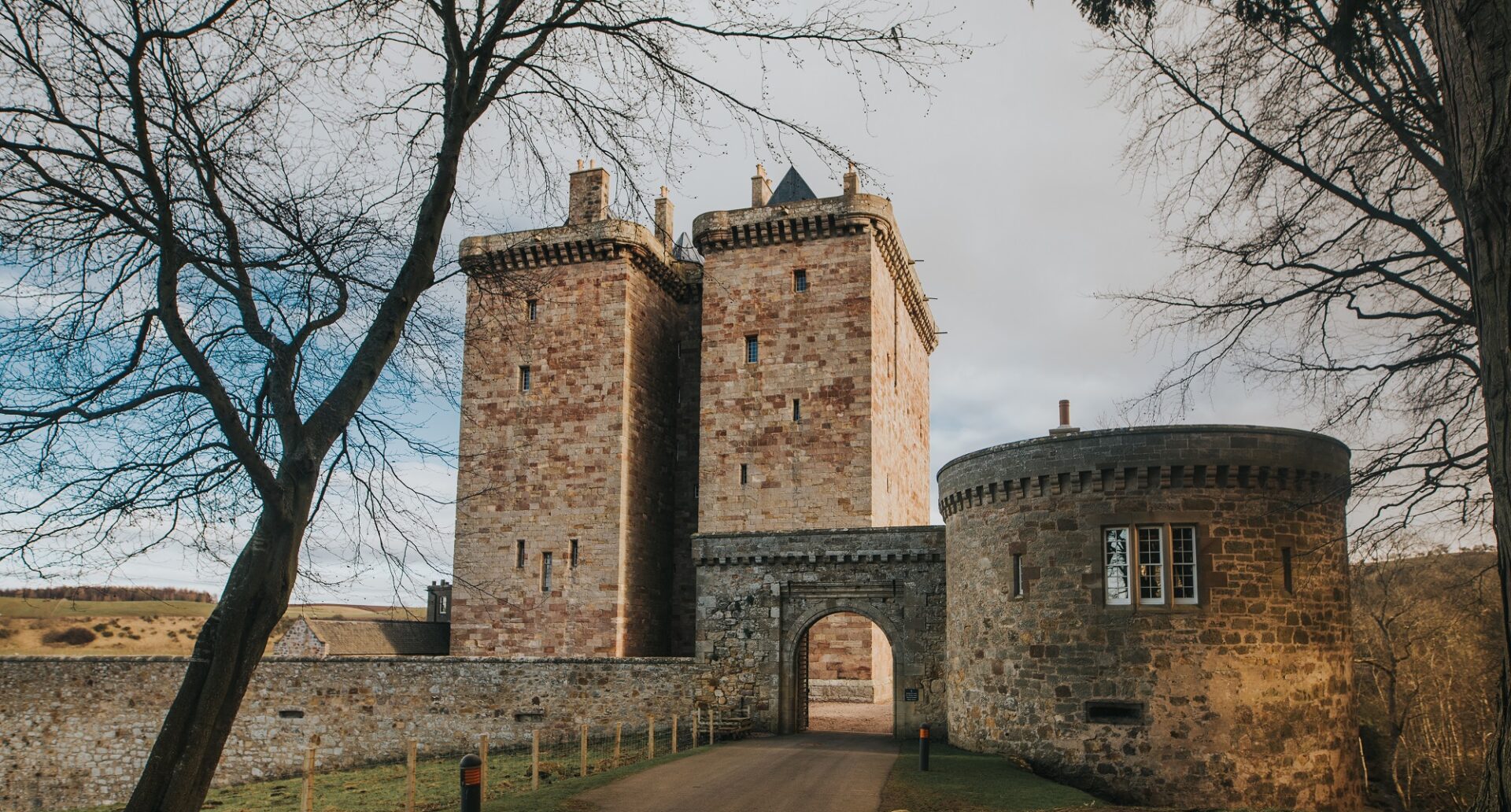 6.
Borthwick Castle
North Middleton, Gorebridge, Midlothian, EH23 4QY
The medieval Borthwick Castle is described as one of the finest and best preserved 15th century keeps in Scotland. Evoking a different time in Scotland's history, this fortress is filled with fascinating features, from a 40 foot long Great Hall to spiral staircases, alongside an array of luxury touches that you would expect in a 5-star hotel.
---
Hostels in Edinburgh

Hostels are the ideal choice for budget-savvy travelers and those looking for a more social visit to the city.

Luxury Accommodation in Edinburgh

Edinburgh boasts a wealth of sumptuous 5-star, luxury hotels which will ensure you have a memorable stay.

Serviced apartments and self-catering accommodation in Edinburgh

Enjoy space and flexibility in a Services Apartment or total privacy in your own self-catered accommodation.

Boutique Hotels in Edinburgh

You'll be spoiled for choice by the range of boutique hotels offering just that across the city.

B&B and Guest Houses in Edinburgh

Enjoy a sense of exclusivity and personal touches at one of the city's many Bed & Breakfasts and Guesthouses.

Campsites, caravans, glamping and lodges

Choose from a range of accommodation nestled within Edinburgh's nearby countryside.

Hotels in Edinburgh

Enjoy comfort, security and great service in one of the city's many hotels.