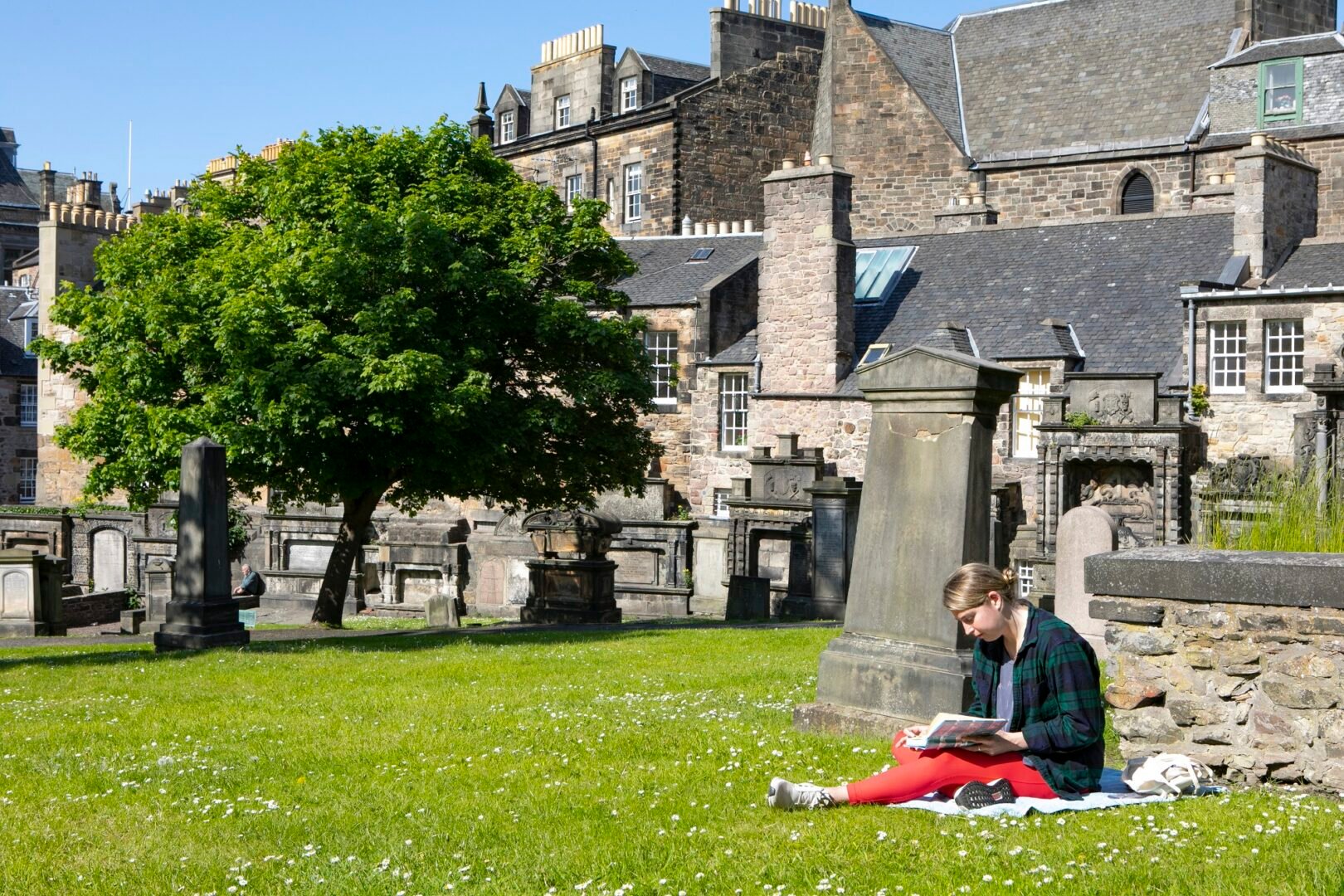 Explore Edinburgh on a budget in 48 hours
Edinburgh might not be the cheapest city to visit, but we do think it might just be the best! We're got some ideas on how to get the most out of your visit to Edinburgh on a budget, including some of the capital's most affordable accommodation options.
Please note – we recommend booking ahead for tickets and tables. All times noted are correct at the time of writing – please confirm opening times ahead of your visit.
---
Our top tips to help you stick to your budget
Edinburgh is compact city, so you can save a lot of money by exploring on foot. Buses and trams offer excellent value for money.
Book your accommodation as far in advance as possible.
If you can, be flexible with your dates.
Compare accommodation prices on different booking portals.
---
Budget-friendly accommodation in Edinburgh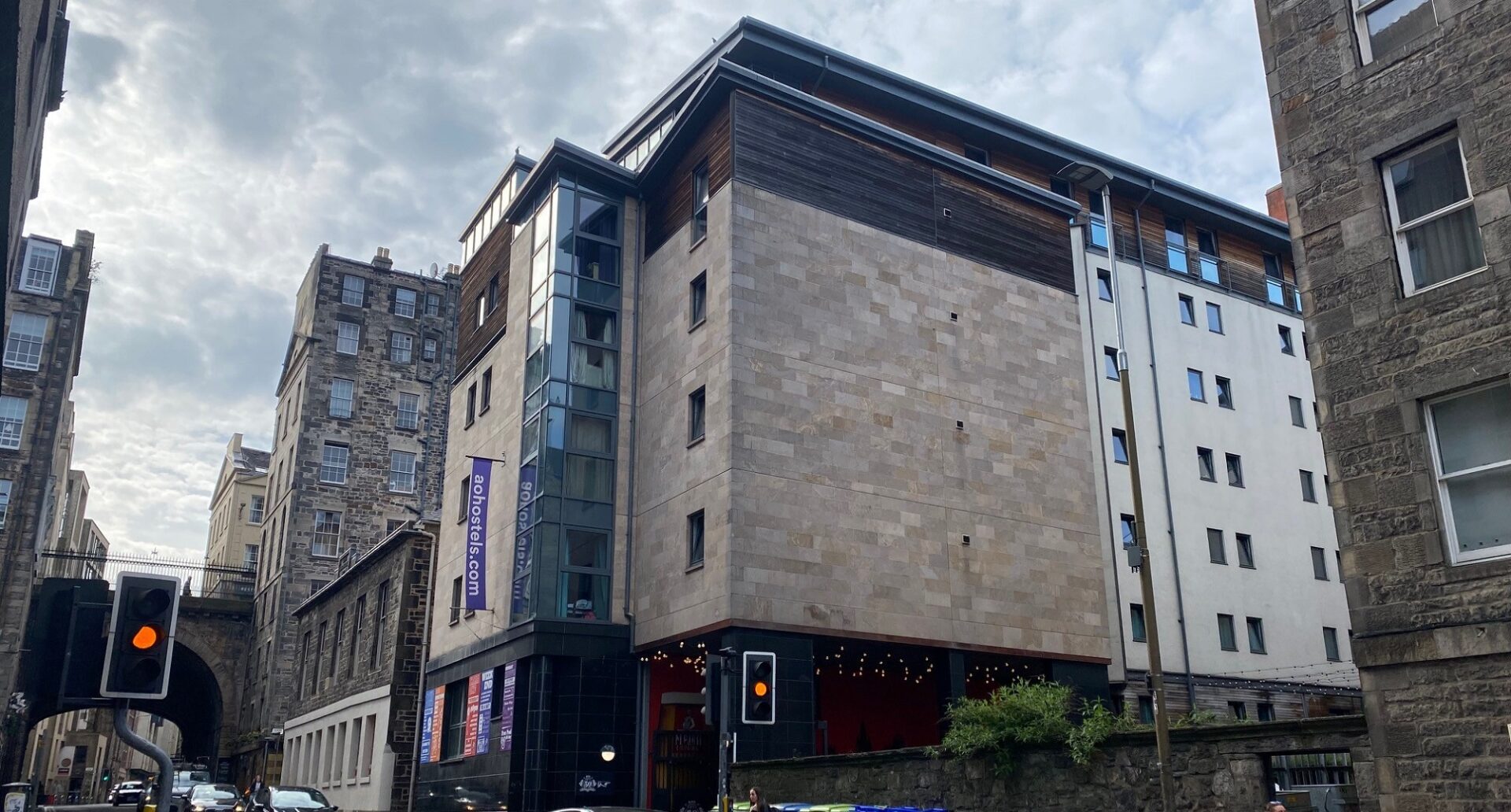 There's a huge choice of accommodation in Edinburgh, and the good news is that there's plenty at wallet-friendly prices, too. The social element of staying in a hostel can add to your city experience.
Check out Kick Ass Hostels, who have two venues – one on the Cowgate and one beside Greyfriars Kirk. Both are for over 18s only and have bars onsite and offer entertainment most evenings. For a more family-friendly vibe, there's a&o Edinburgh City Hostel on the Royal Mile, which has a mix of single, double and dorm rooms.
If you prefer to stay in a guest house take a look at Ardenlee Guest House, an elegant Victorian townhouse in the New Town, Glenalmond House, which is close to Arthur's Seat (which is perfect for a walk) or Cambridge House, which is close to the popular neighbourhood of Leith. If you fancy adding to your Edinburgh adventure, take a look at the wigwam glamping at Mortonhall Caravan & Camping Park on the outskirts of the city.
Take a look at our Edinburgh accommodation guide for more ideas.
---
Day one: explore Calton Hill and Edinburgh's Old Town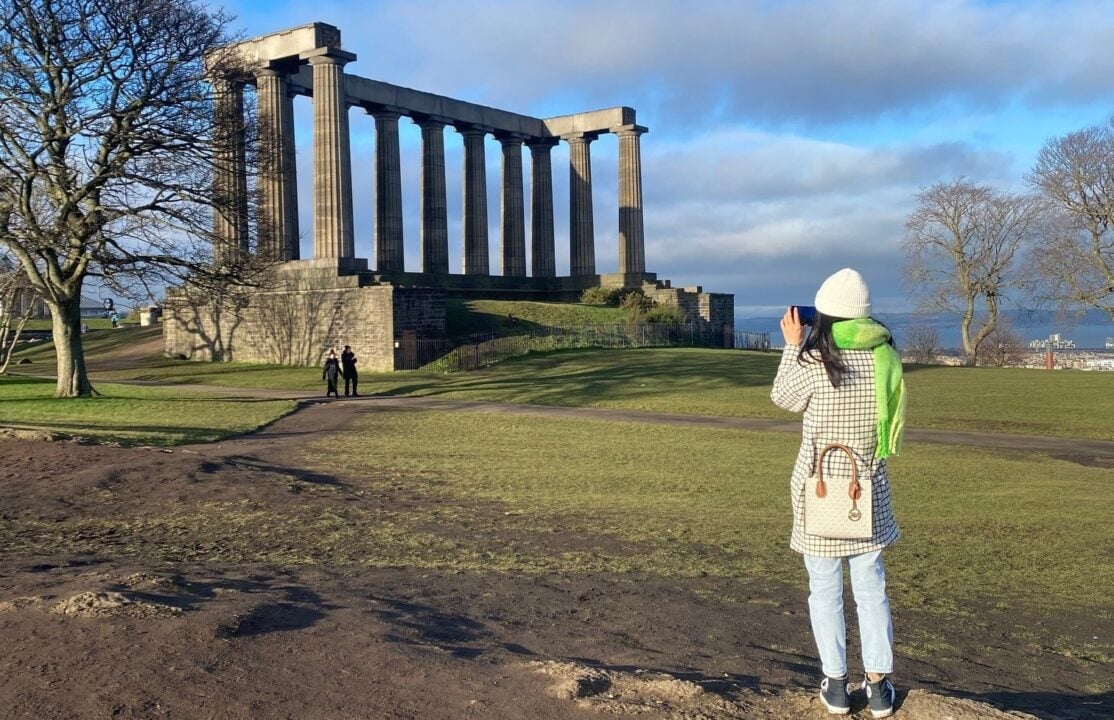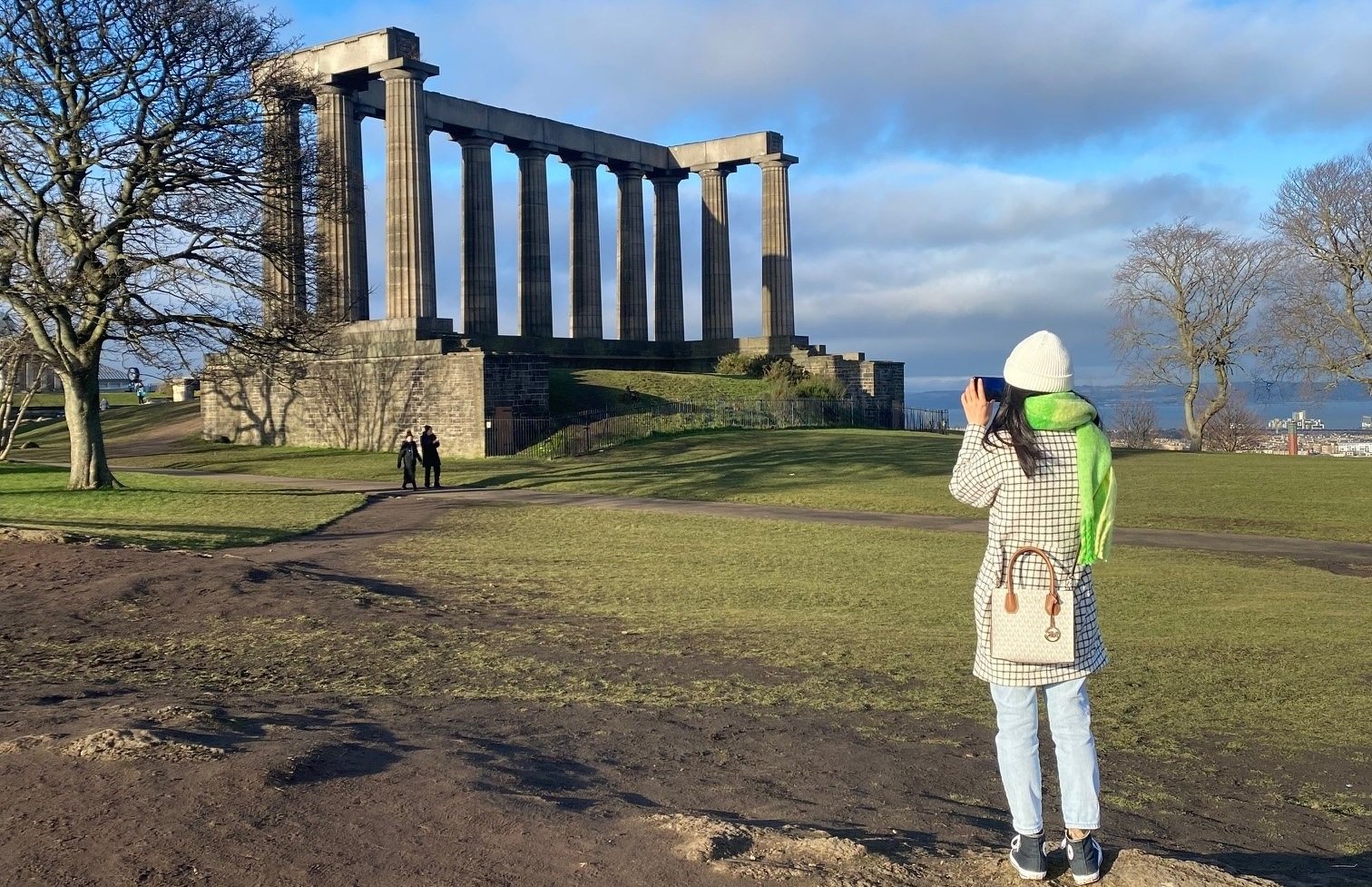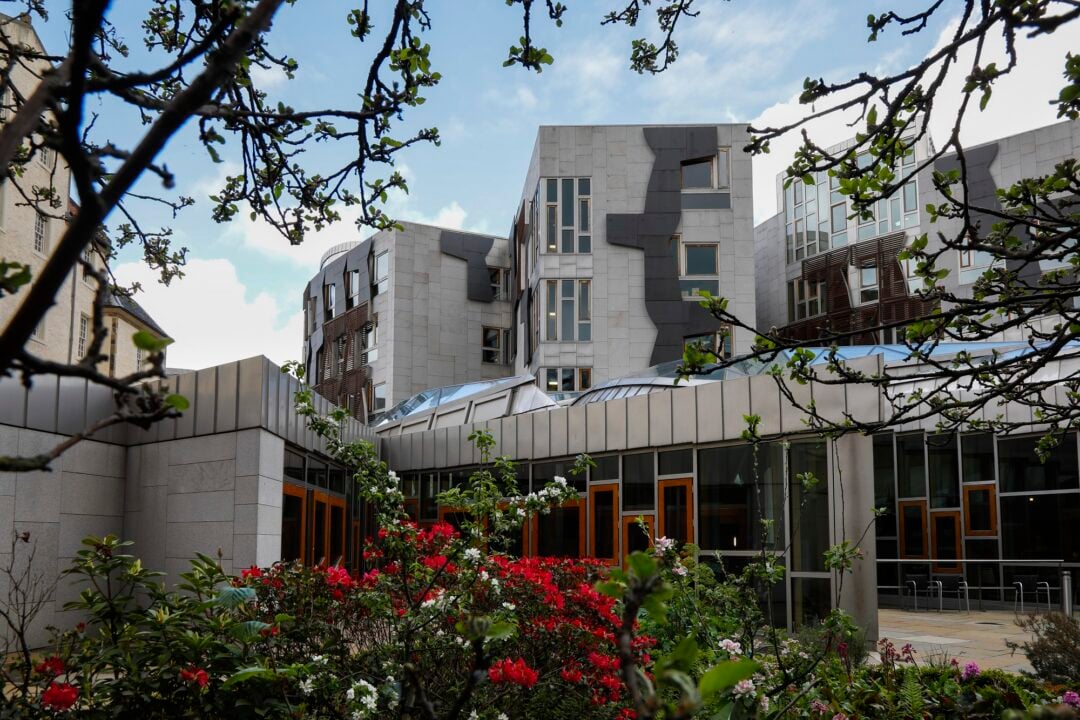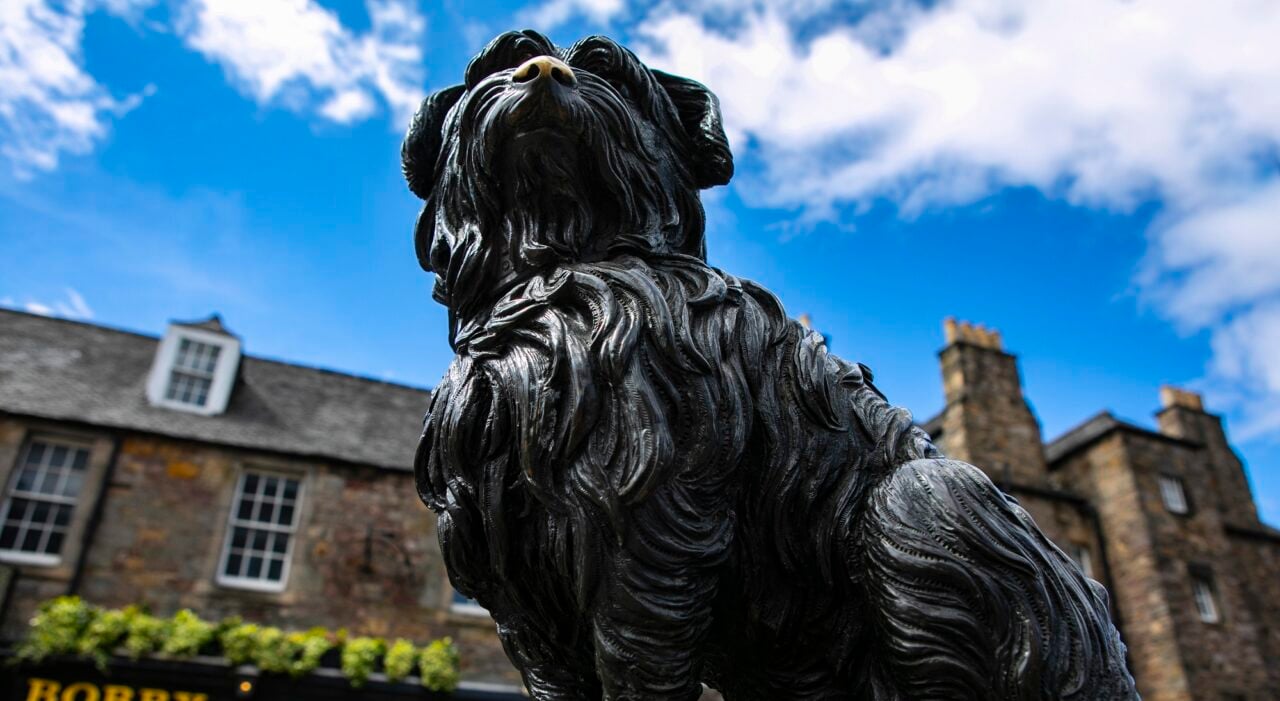 How better to start your day than with spectacular panoramic views over Edinburgh? Calton Hill stands at the east end of Princes Street, its striking historic monuments silhouetted against the sky. The short climb to the top is well worth the effort for a bird's-eye view of the capital's famous landmarks, including Arthur's Seat and Edinburgh Castle, perched high on Castle Rock. Just like Calton Hill, these dramatic hills are the remains of extinct volcanoes, active around 350 million years ago.
Grab a coffee and breakfast roll from Pep & Fodder at the foot of the hill, then enjoy an alfresco breakfast as you watch the city come alive for the day.
Next, you're visiting a more modern landmark – the Scottish Parliament. Follow Calton Road to the Canongate and past the grand entrance to the Palace of Holyroodhouse. Join the 10.30am free guided tour (Monday to Saturday) to learn about the award-winning architecture as well as the Parliament's history and current work. Look out for the Arniston Stones, set above the walkway leading to the debating chamber – these stones were part of the original Scottish Parliament building.
Retrace your steps to the Royal Mile and wander along the cobblestoned street, the heart of medieval Edinburgh. Turn on to George IV Bridge and head along to Greyfriars Kirkyard. Before you enter the churchyard, you'll see a statue of a small dog – Greyfriars Bobby. This wee terrier is one of Edinburgh's most famous historic residents and the tale of his enduring love and loyalty for his master is enough to warm anyone's heart. Continue into the kirkyard to see where Bobby was laid to rest. Greyfriars Kirk was founded in 1620, and its kirkyard is crammed with a mix of graves, from humble headstones to ornate crypts. There's another famous connection here, too, to the magical wizarding world of Harry Potter. Author JK Rowling drew inspiration for character names from graves in the kirkyard – see if you can spot a 'McGonagall' or even 'Tom Riddell'. Discover more in our Ultimate Harry Potter Guide to Edinburgh.
It's time to refuel with some lunch, and there are plenty of options in the area. Greyfriars Bobby's Bar is right next to the kirkyard, offering pub classics, speciality pies and cask ales, all at reasonable prices. Just along Forest Road you'll find Union of Genius soup emporium, a welcoming cafe with emphasis on sustainability. There's a daily choice of five or six different soups, salads and chilli, including vegetarian and vegan options.
Suitably refreshed, head the few minutes' walk to Chambers Street, to spend the rest of the afternoon in the impressive National Museum of Scotland. Whether you want to learn about the stone age or space age, or you're more interested in world cultures or art, design and fashion, we guarantee there'll be something for you here. There are galleries designed specifically for families, and lots of interactive exhibits.
Stay in the Old Town for dinner. We suggest a visit to MUMS Great Comfort Food, a bright retro diner serving up gourmet food at affordable prices – think British classics and, of course, haggis. Or head to Mosque Kitchen, which offers fantastic value authentic, flavourful Indian and Middle Eastern cuisine in a no-frills, canteen-style restaurant. Portions are generous, and there are several vegetarian options.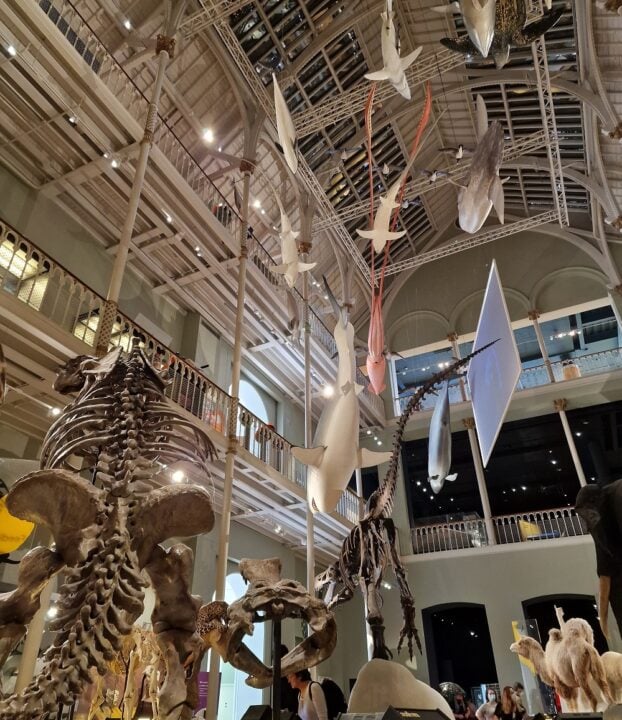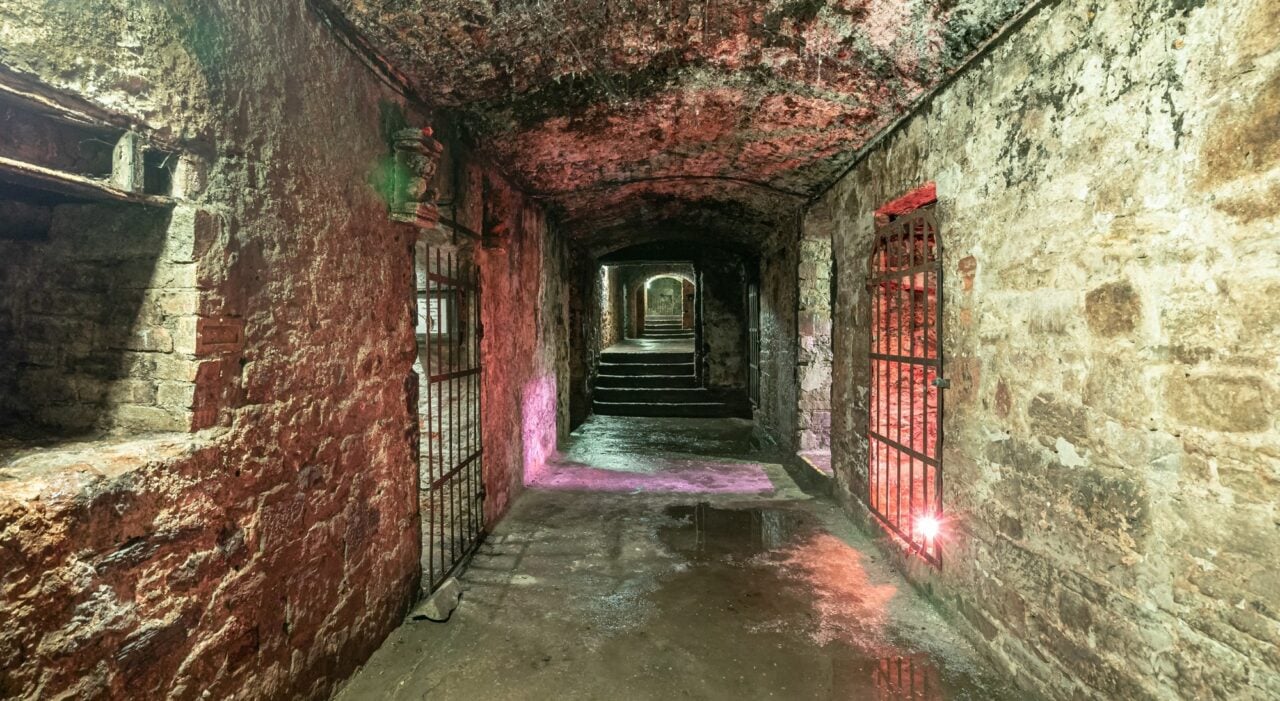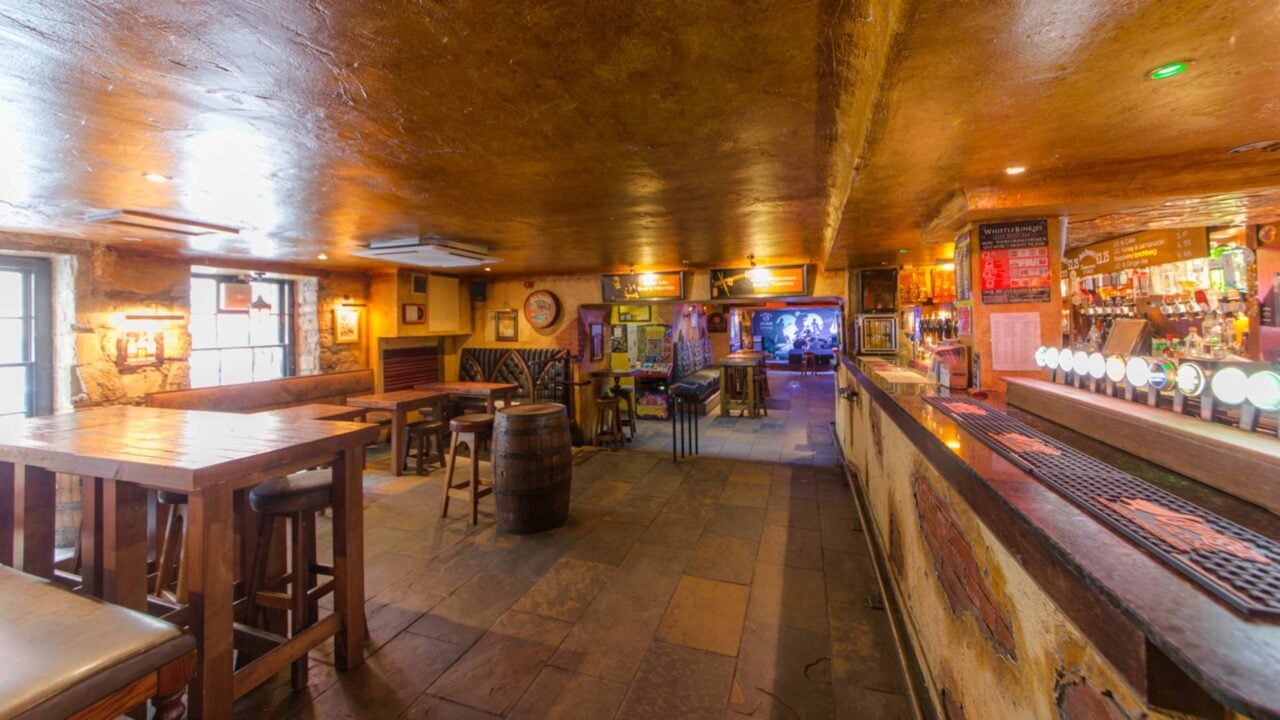 If these don't take your fancy, then check out the street food and relaxed funky vibes at Ting Thai Caravan on Teviot Place, or the Mexican offerings at Bonnie Burrito along on Lauriston Place or El Cartel Roxburgh, off the Royal Mile.
Next up, you're joining a guided tour at 9pm, but if you've time to spare, wander up to Edinburgh Castle esplanade to take in a nighttime city view or take a look around the national literary monument in historic Makar's Court in Lady Stair's Close.
The Haunted Vaults Tour with Auld Reekie Tours is a one-hour paid tour, where you'll explore the network of vaults under the Old Town while your guide shares stories of their dark histories and spooky goings-on. The atmospheric vaults date back to the 1700s and were home to a witches' coven, as well as slum dwellers and the city's criminal underworld.
The Royal Mile has numerous bars and pubs if you're in need of a stiff drink after all those ghostly tales! Check out The Globe sports bar on Niddry Street, along from the end point of your vaults tour. Whistle Binkies is just round the corner, in the atmospheric old vaults under South Bridge, with free entry and live music every night. Or, venture back up the Royal Mile to the friendly Jolly Judge.
---
Day two: hidden gems and The Shore at Leith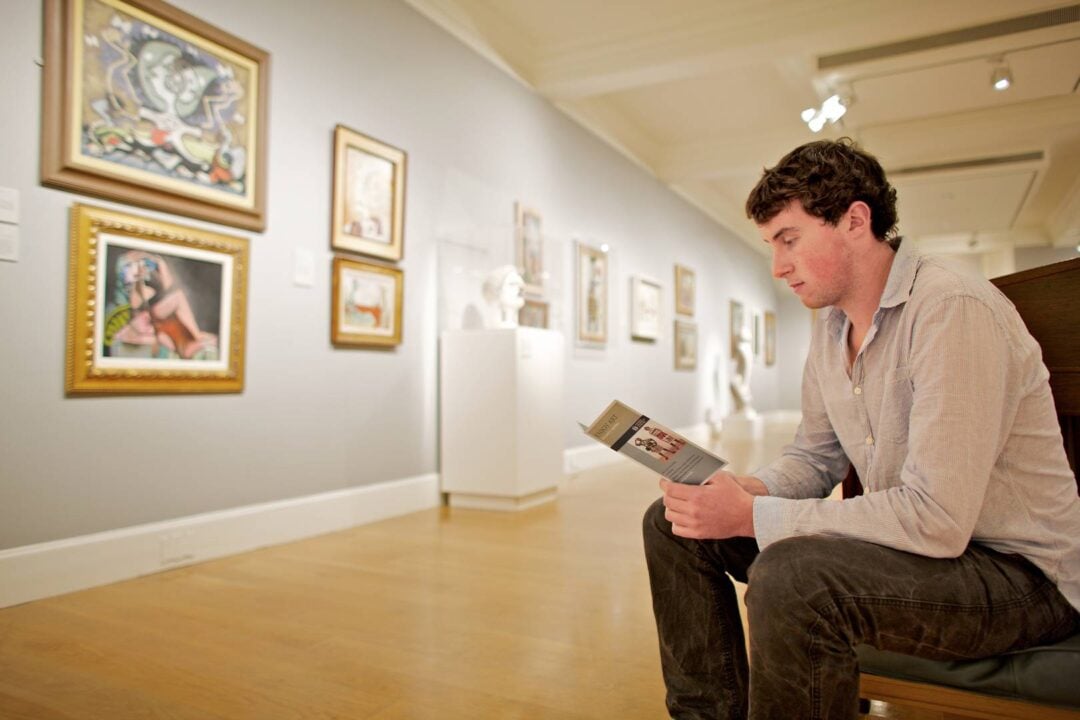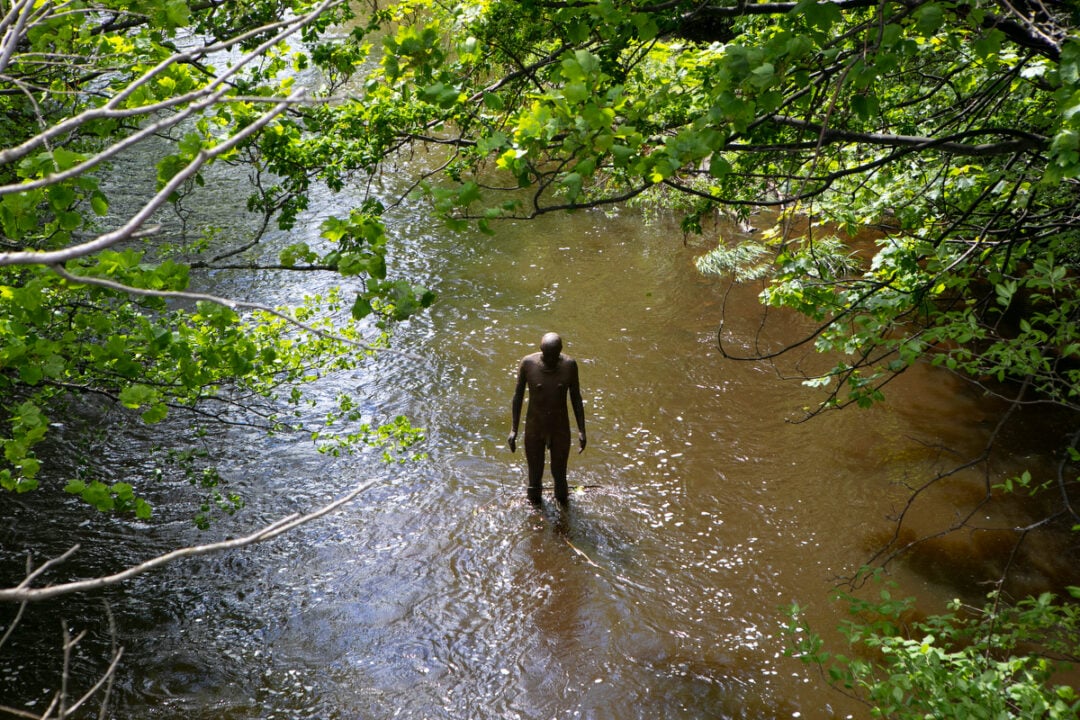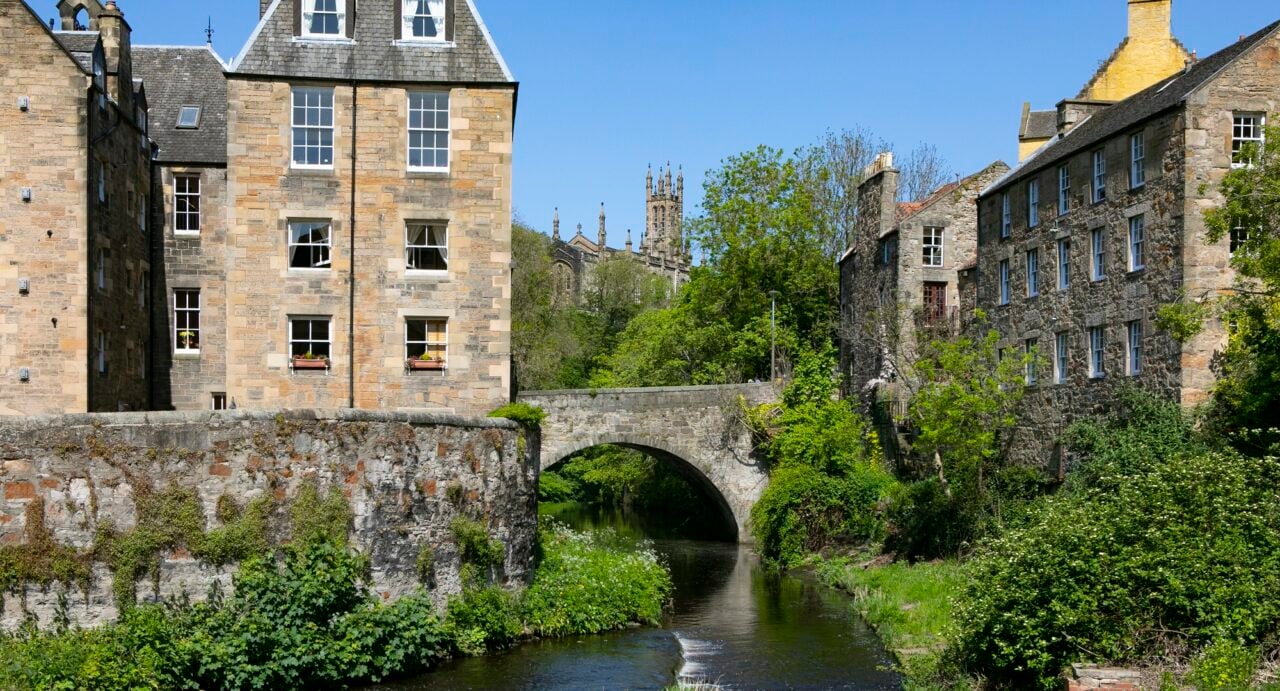 Today is all about leaving the Old Town behind and discovering locals' favourite things to do.
Start your day with an easy stroll out to National Galleries Scotland: Modern, Scotland's national gallery of modern art. It's 20 minutes' walk from the west end of Princes Street. There are actually two galleries here, Modern One and Modern Two, in equally grand neoclassical buildings. Visit Modern One for displays and installations from today's leading artists; in Modern Two you'll find all things wonderful and wacky. Entry is free, although there may be an entry charge to some of the temporary exhibitions. There are fascinating sculptural works in the landscaped grounds of both galleries, too.
Next, you're headed for the pretty Water of Leith Walkway, a hidden gem winding through some of Edinburgh's most idyllic historic spots. Follow the long flight of steps down to the river, cross the footbridge and turn left on the far side, heading for Dean Village and Stockbridge. Look out for the plaques along the route indicating the Water of Leith Walkway Audio Trail.
It's time for some lunch, so cut over the bridge to The Dean Café. Inside, you'll find a warm welcome and a small daily menu with a choice of gourmet salad, superfood bowls, soup and speciality sandwiches. Choose to takeaway if the café is busy, and head back over the river to enjoy your lunch with a view.
Fuelled up, we're off to Dean Village, a former water milling community whose picturesque collection of quaint cobbled streets and historic buildings sit in a fairytale-like gorge. Today, it's one of the most photographed and 'Instagrammable' locations in the city. Look out for old mill stones and carved stone plaques, as well as another two audio trail points.
Instagram selfies snapped (remember to use #ForeverEdinburgh!), continue along the Water of Leith Walkway under the impressive Dean Bridge and past the classical temple of St. Bernard's Well. Further on, pass under the steps and St. Bernard's Bridge and head to the top of Saunders Street.
If you're visiting on a Sunday, you'll find the Stockbridge Market in full swing. There's a different mix of traders here each weekend, but you're sure to find a great mix of locally made art and crafts, along with plenty of fresh local produce, hot food and snacks.
Stay in the vibrant neighbourhood of Stockbridge and head for the Royal Botanic Garden Edinburgh. This is one of the world's leading botanic gardens, established more than 350 years ago and home to over 13,500 plant species. Entry is free, though donations are appreciated. Favourites spots are the Rock Garden, the Chinese Hillside and the Queen Mother's Memorial Garden, which has a maze leading to a stone pavilion.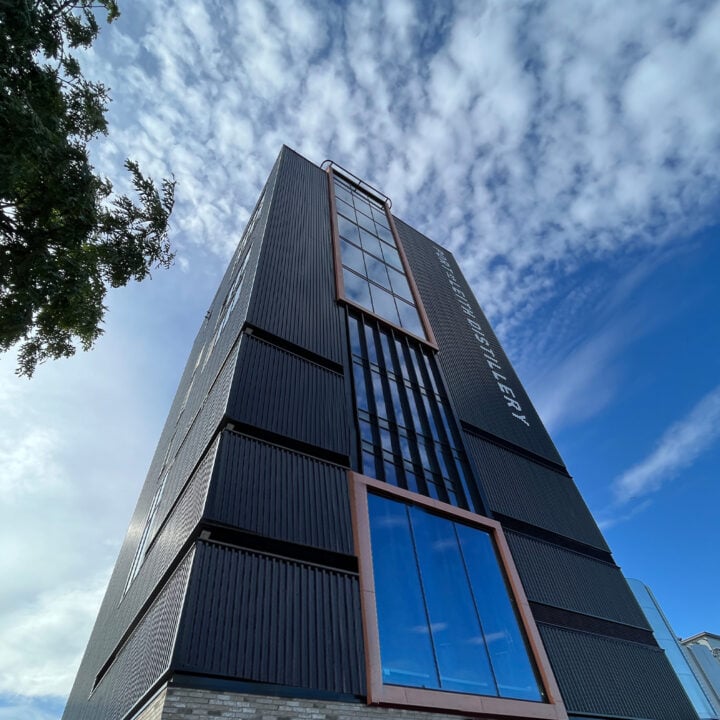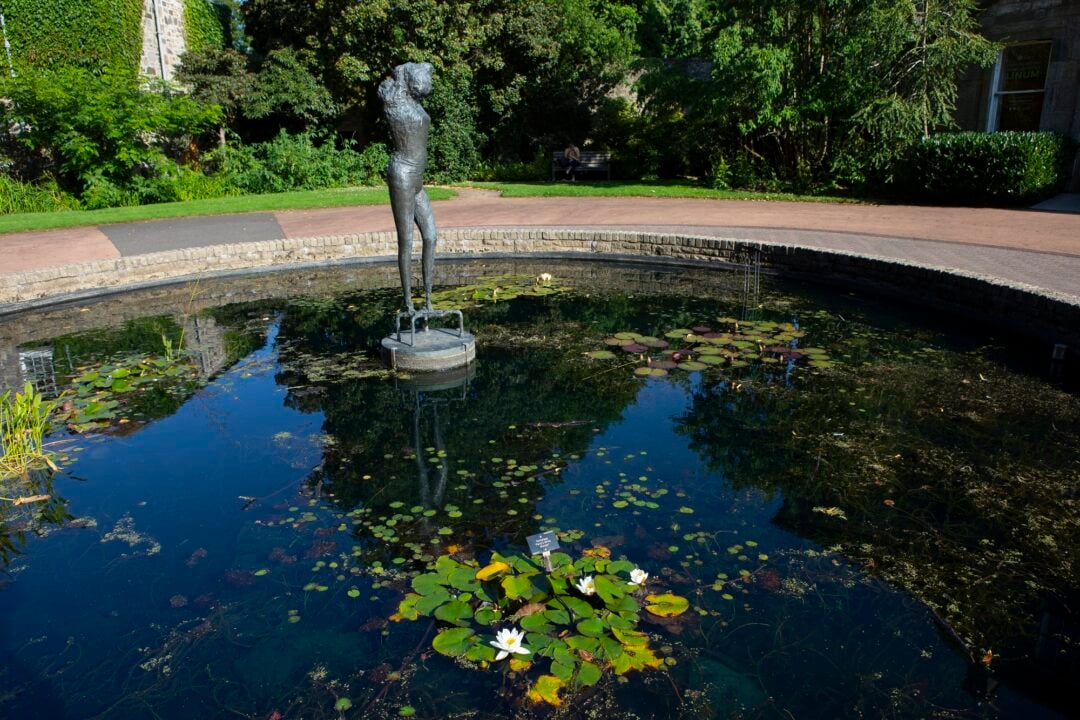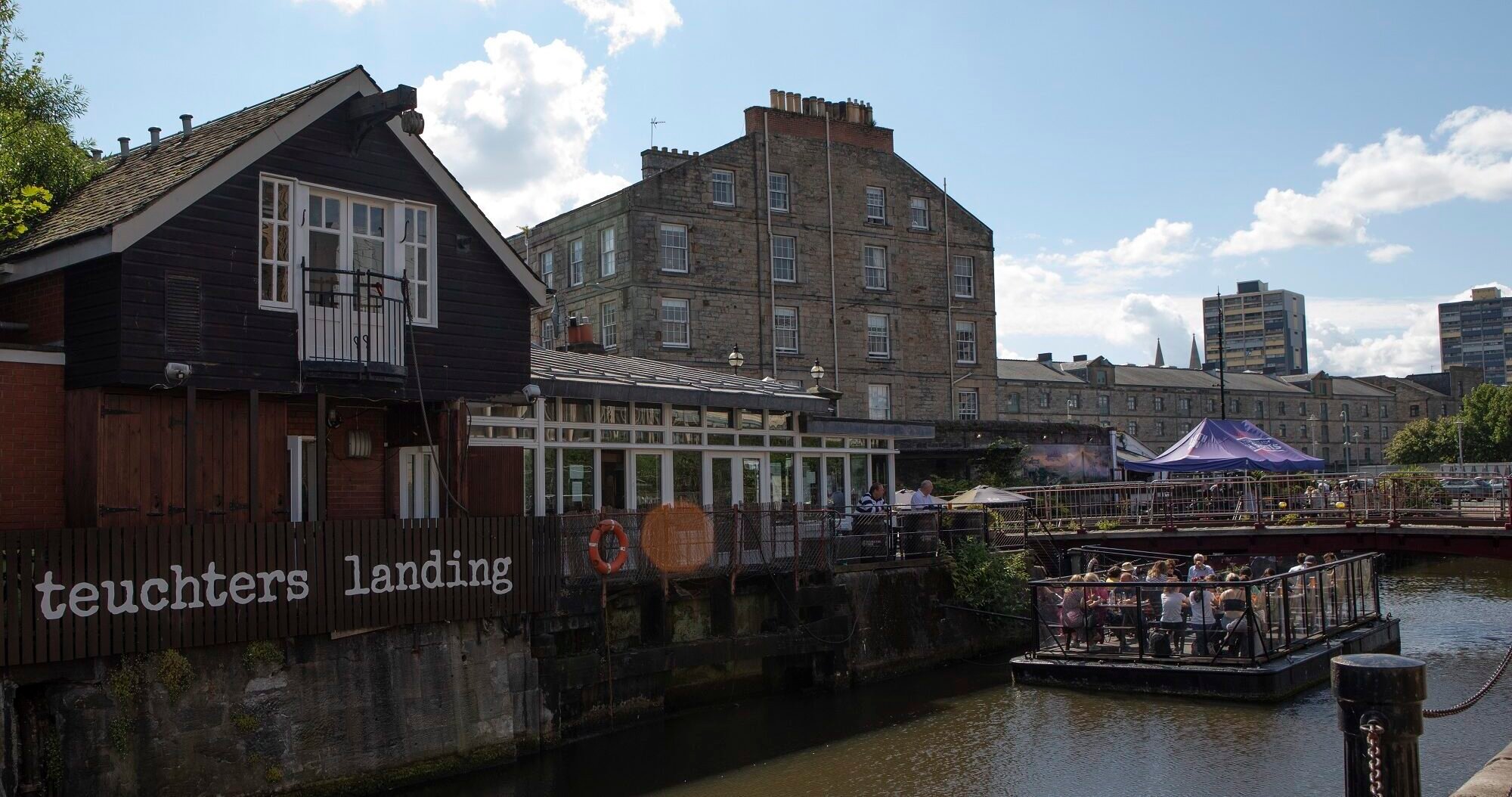 Leave the botanic gardens and retrace your steps to Brandon Terrace to take Lothian Buses service 36 to Leith. The historic port town is now part of Edinburgh, but still retains its own sense of maritime history and eclectic charm.
Make the Port of Leith Distillery your next stop and join their 5pm tour. You can't miss the distillery – it's the world's tallest, and the only vertical distillery in the UK! Over the next 90 minutes you'll hear the story of the company's unlikely inception, tour the distillery, fill your own miniature bottle of the distillery's new make spirit and taste your way through the production process. Finish your visit by drinking in the spectacular views from the eighth floor whisky bar. Or if you fancy a different tipple, why not join the 6pm tour of the multi-awarding Lind & Lime Gin Distillery. You'll enjoy a signature gin and tonic on arrival before the friendly, knowledgeable team share fascinating tales of old Leith and gin-making in the historic district with their infectious passion and humour.
The bustling Shore area of Leith is a favourite local spot for drinks and dining. Our budget-friendly suggestions here both close a short walk from the distilleries.
Teuchter's Landing on Dock Place is a traditional pub in the former waiting room of the Leith to Aberdeen steamboat ferry. There's a large beer garden and seating on a floating pontoon, too. The menu is reasonably priced, offering a mix of quality Scottish and pub food, with vegetarian and vegan options. Tables are on a first-come, first-served basis. The Roseleaf Bar Café is a hidden gem loved by locals. Inside, there's quirky décor, a warm atmosphere and a menu offering good value for money and catering to all tastes.
Further options around The Shore include family-run Italian Café Domenico, and Pierinos, with fresh takeaway fish and chips.
At the end of the day, catch one of the frequent Edinburgh Trams back to the town centre. Settle into your seat, reflect on the last two days, and get ready to start planning your next Edinburgh adventure!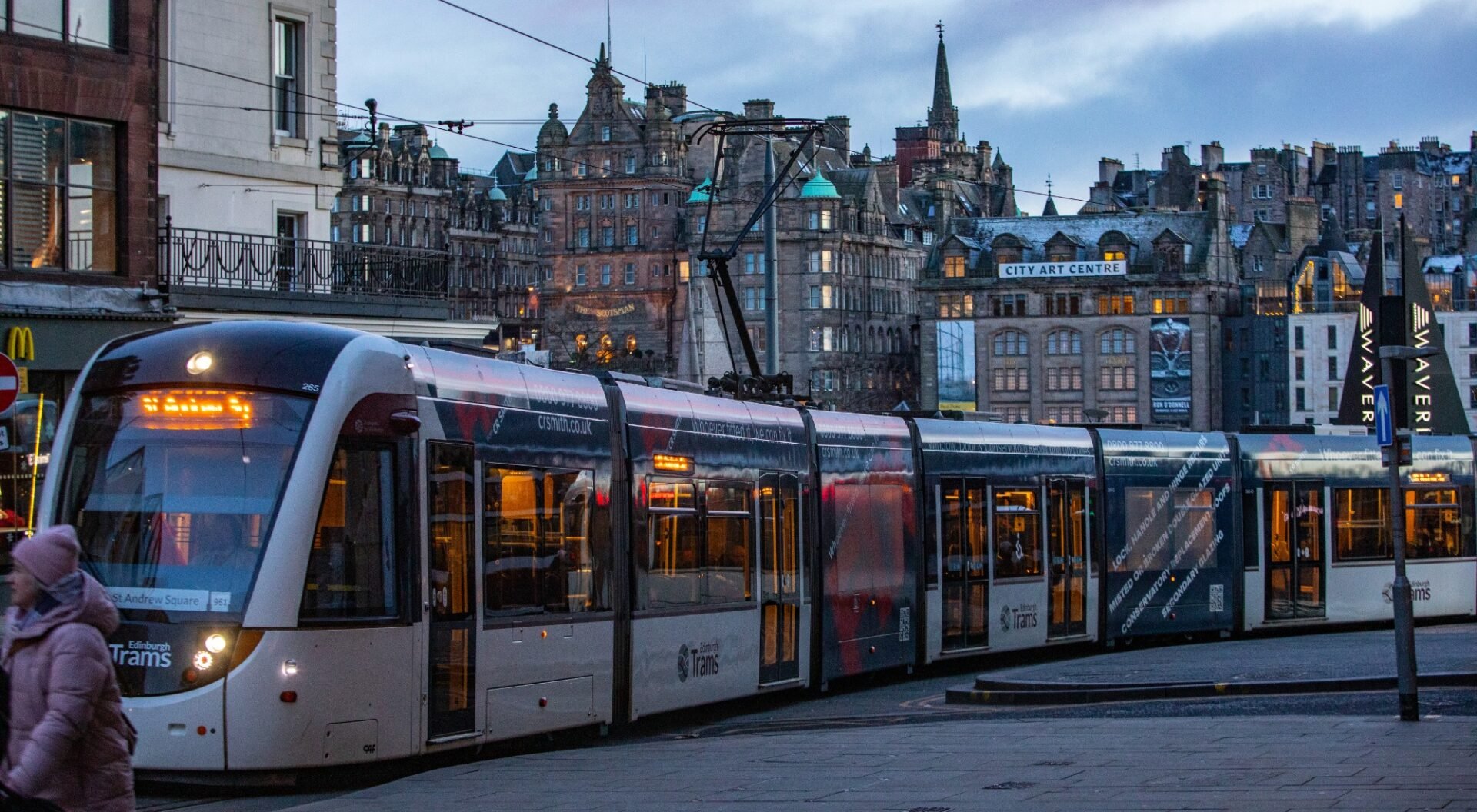 ---
Looking for more things to do in Edinburgh on a budget?
You can fit a lot into just 48 hours in Edinburgh – but there's so much to see and do here, you'll need to come back again soon! If you'd like more suggestions for things to on a budget in Edinburgh, look no further than our guide to free attractions.
---
One Day Tour of Edinburgh

The best way to spend a day in Edinburgh.

Day Trips Beyond Edinburgh

One of the most convenient things about Edinburgh is it's close proximity to other regions, all of which are easy to reach by public transport.

Two-day tour of Edinburgh

We've designed a two-day itinerary packed with everything from architecture and entertainment to eating and walking.

A Weekend in Edinburgh

A weekend break in Scotland's capital city is a fantastic opportunity to explore Edinburgh's history and heritage.

48-hour itinerary: a unique foodie experience in Edinburgh

A handy two-day itinerary ready for you, so you can relax and enjoy your foodie experience in Edinburgh!