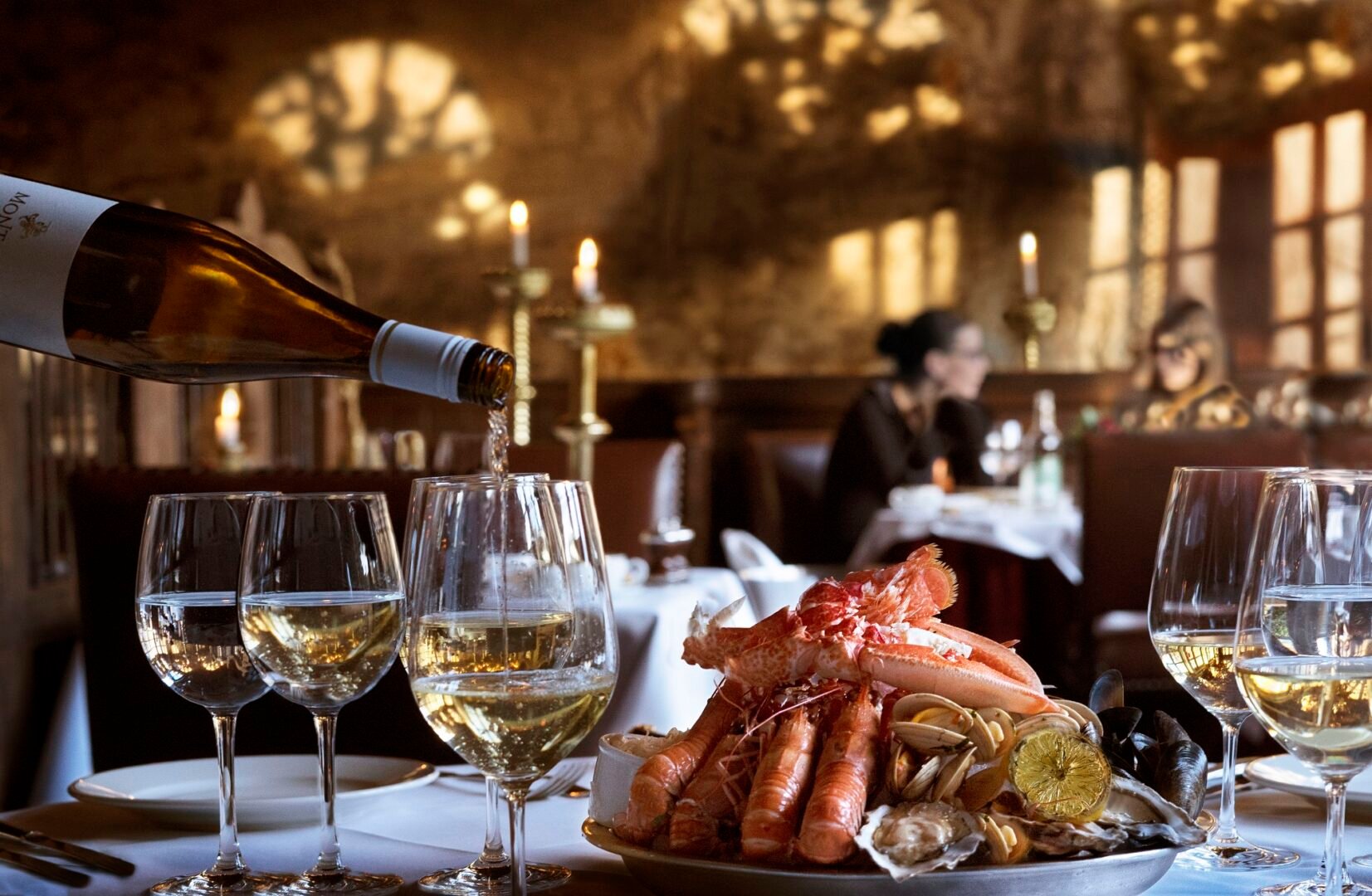 48-hour itinerary: a unique foodie experience in Edinburgh
Scotland's capital city has a vibrant mix of world-class restaurants, bars and cafes, all set against a striking backdrop – making for a truly unique foodie experience in Edinburgh.
From fine dining with award-winning chefs to wee local hidden gems frequented by locals, Edinburgh is bursting with independent eateries, offering something for everyone. You could easily spend a week here, discovering new favourite places – but, luckily, we've planned a handy two-day itinerary ready for you, so you can relax and enjoy your foodie experience in Edinburgh.
Please note – we recommend booking ahead. All times noted are correct at the time of writing – please confirm opening times and tour times when booking your unique foodie experiences.
Day one – Edinburgh's New and Old Towns
Breakfast: Tani Modi
Start your day amidst the Georgian splendour of Edinburgh's New Town, at family-run Tani Modi. This brunch house is a true gem, the unassuming entrance hiding in plain sight down a small flight of stairs from street level.
We love their trademark stack of fluffy pancakes – try them with seasonal fruits and yoghurt or with bacon, maple syrup and peanut butter whisky sauce. If you fancy a bigger breakfast, The Scotsman, complete with haggis and black pudding, hits the spot.
Take a leisurely stroll towards Princes Street and The Mound, to the Scottish National Gallery, enjoying the grand architecture and stylish shops of George Street on the way. The Scottish National Gallery is an impressive neoclassical building, home to Scotland's collection of fine art, including paintings of long-ago Edinburgh. General entry is free, with admission charges applying for special exhibitions. Next, wander along Princes Street Gardens, taking in the imposing Scott Monument, then turn up to St Andrew Square, ready for your next foodie adventure.
Lunch: The Red Bus Bistro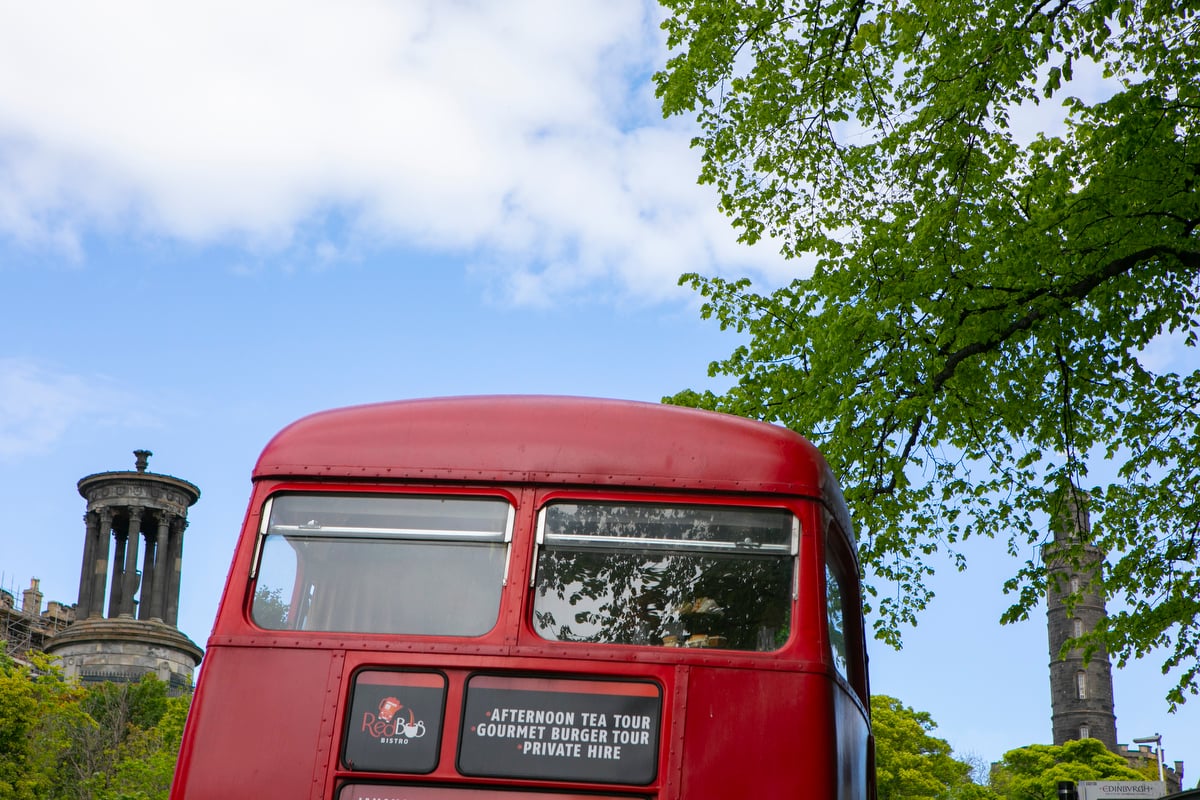 There's a lot to fit in today, so lunch is served on the move, aboard the Red Bus Bistro – yes, an actual vintage red bus! Depart from St Andrew Square at 12 noon for a tour around the centre of Edinburgh for the next 90 minutes, taking in Edinburgh Castle, the Palace of Holyroodhouse and the city's historic Old Town.
Lunch is actually billed as afternoon tea; this particular afternoon tea comes with a glass of fizz and a signature gin pot-tail, freshly prepared with a variety of fragrant Scottish gins, and topped with delicate edible flowers. The onboard chef serves up beautifully presented sandwiches, savouries, home baked scones and delicious cakes.
The Red Bus Bistro brings you right back to St Andrew Square, ready for a short walk into Edinburgh's Old Town. Cross over Waverley Bridge and head up cobbled Cockburn Street (pronounced 'co-burn', for anyone wondering), passing an eclectic mix of independent shops. You can't help but notice the levels and layers of architecture here, as medieval and Scots baronial architecture collide.
Discover: The Chocolatarium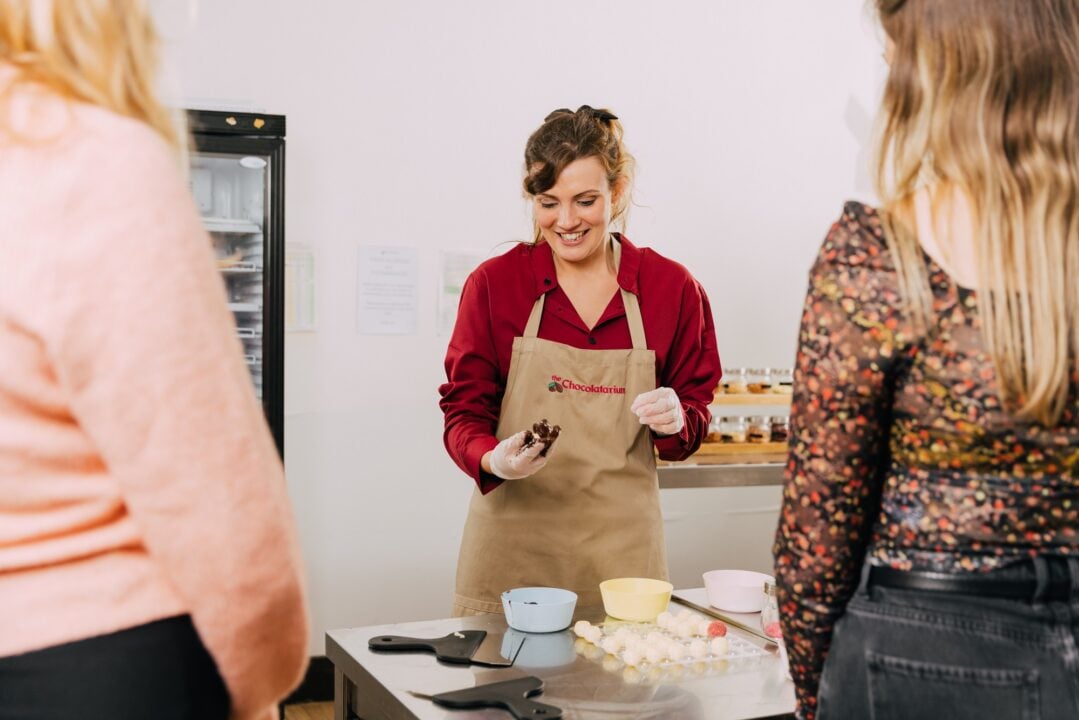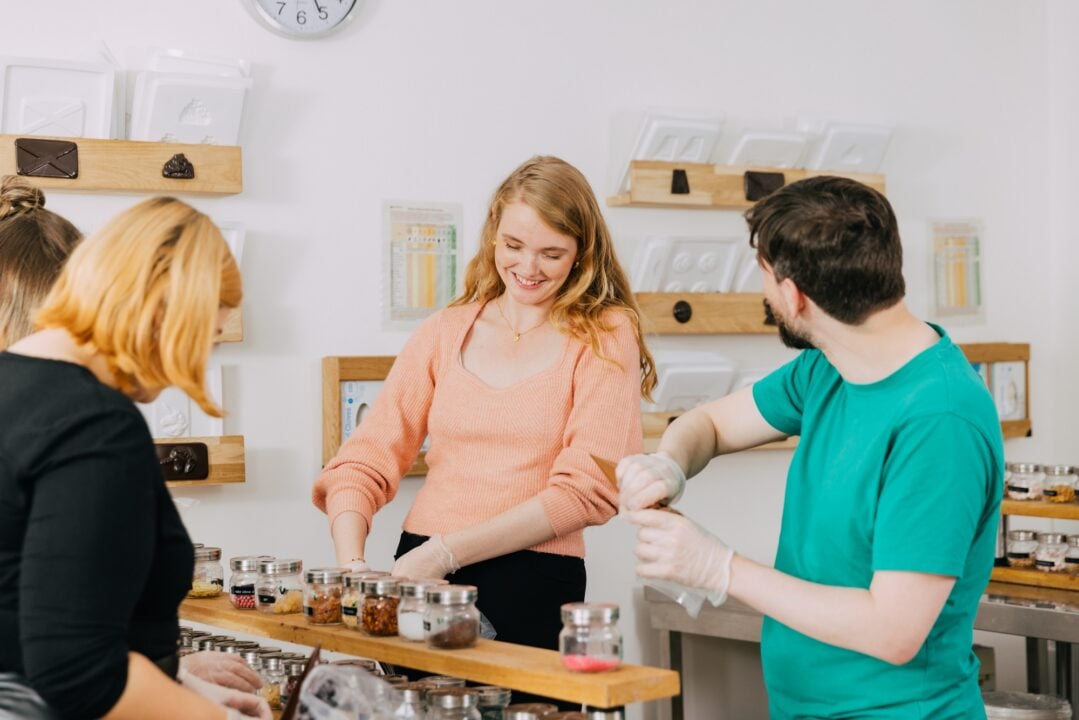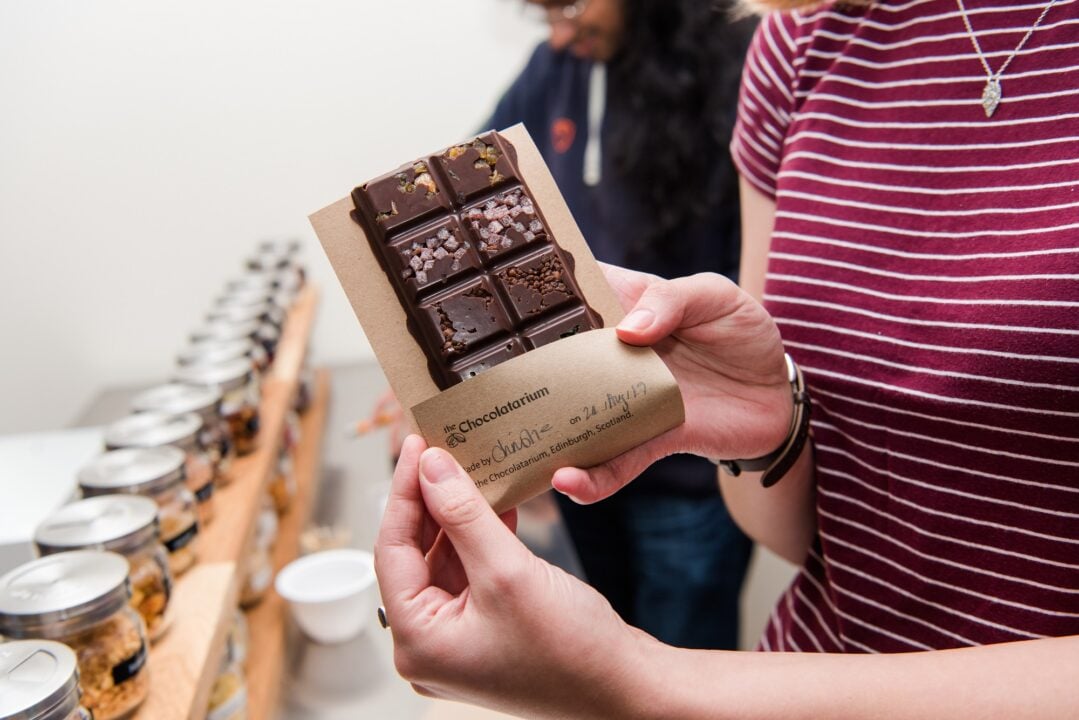 Stroll down the Royal Mile to The Chocolatarium – a chocolate micro factory offering a fully-guided experience. Join the 2.30pm tour to delve into the history of chocolate, see and smell how it's made, and then create your own chocolate bar to take away – choosing from over 40 flavours in the Tasting Room. If you're thinking that this sounds like chocolate heaven, you're right – The Chocolatarium was voted best food experience in the UK in 2022 on Tripadvisor!
Afternoon tea: The Colonnades at the Signet Library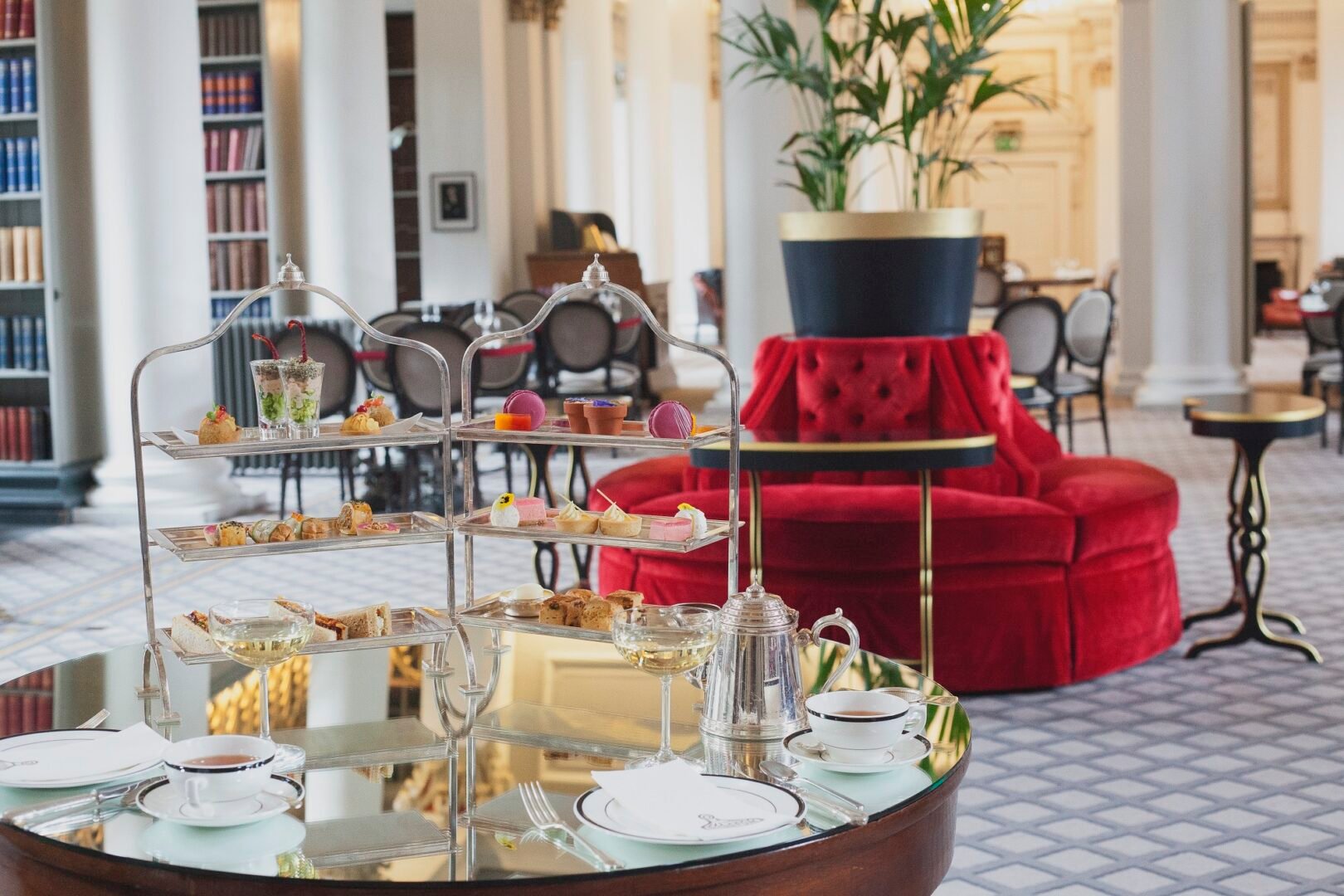 Your next foodie experience in Edinburgh is a short walk up the ancient Royal Mile, right in the very heart of the city. You're heading to another of the city's hidden gems – tucked in behind St Giles' Cathedral you'll find the Signet Library, an impressive Georgian building and home to the luxurious Colonnades restaurant.
Take your afternoon tea in the salon, surrounded by tall, ornate fluted columns. It's a sumptuous affair, with silver tea stands of unique sweet and savoury delicacies, and an extensive list of teas. Despite the surroundings, the atmosphere is relaxed and the service friendly. This luxury experience doesn't come cheap, but it's a lovely treat for a special occasion.
You'll need some time to work up an appetite for dinner, so as you emerge back into Parliament Square, join the 6pm Edinburgh – Dark History walking tour. You'll learn about the most notorious citizens of Edinburgh and how ghost stories are born, while exploring the Royal Mile in more detail.
If the darker side of Edinburgh's history isn't for you, then instead turn left along the Royal Mile, to the Camera Obscura & World of Illusions. This wonderful 17th century building is Scotland's oldest purpose-built attraction, and offers five floors of mind-bending illusions and experiences, topped by the camera obscura itself, and spectacular 360 degree views over the city from the rooftop terrace. When you're ready, retrace your steps back towards Princes Street, to the iconic St. James Quarter, Edinburgh's newest retail and leisure district.
Dinner and drinks: The Alchemist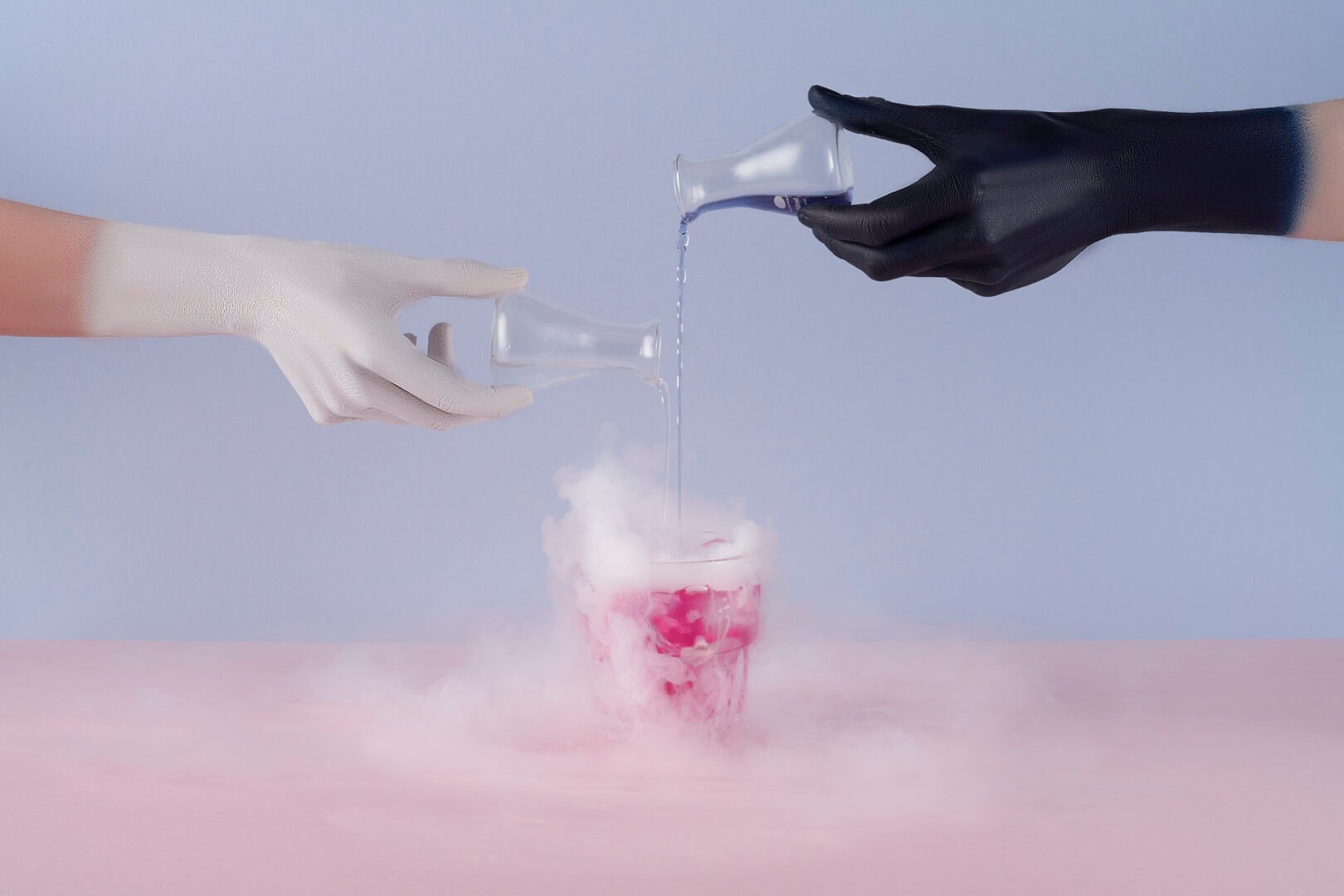 The Alchemist is your destination for a dinner and cocktails – stepping inside, you're transported to a world of magic and theatre.
Self-described demons in the kitchen, the food menu is only outdone by the extensive cocktail menu. These are created with drama and flair, a theatrical performance for your enjoyment. The results offer real 'wow' moments, innovative concoctions, often with bubbles or smoke, served in an array of pipes, tubes, pots and glasses. Try the Mad Hatters' Sharing Cocktail, smoking and fragrant. On Thursday to Saturday nights the resident DJ will have you dancing until 1am!
Day two – Leith and the Old Town
Breakfast: The Roseleaf Bar Café
Your second day of unique foodie experiences in Edinburgh begins in Leith, the city's historic port district. There's a vibrant community feel here, full of character and charm.
The Roseleaf Bar Café is another hidden gem, an award-winning family business loved by locals and just a stone's throw from the bustling Water of Leith and The Shore. Inside, there's a warm atmosphere and a large brunch menu offering good value for money and catering to all tastes, along with good coffee and freshly made juices. We love the eggs benedict, with a choice of topping.
Stroll round the corner from the Roseneath to find the multi-awarding Lind & Lime Gin Distillery, ready to join their 12pm tour. You'll enjoy a signature G&T on arrival before the friendly, knowledgeable team share fascinating tales of old Leith and gin-making in the historic district with an infectious passion and humour. Next, take your place on the bottling line to bottle and label your own miniature – be neat, as your guides will judge the results! Your efforts will be rewarded with a Gimlet cocktail-making class – sip it while listening to a few more stories.
Lunch: The Lighthouse Restaurant, Fingal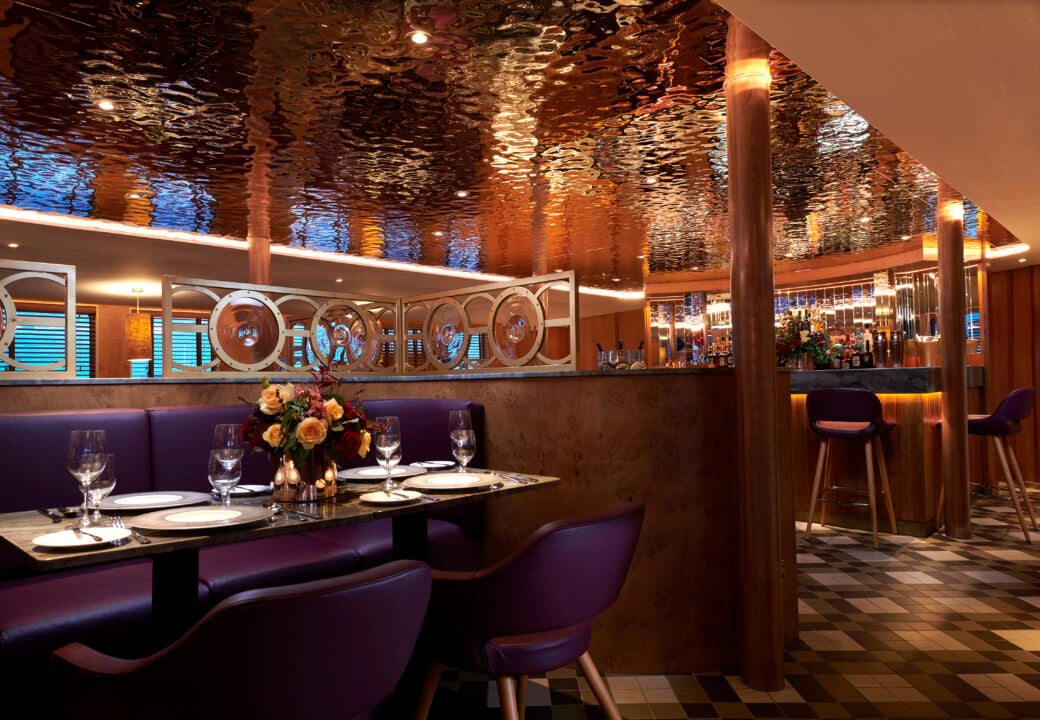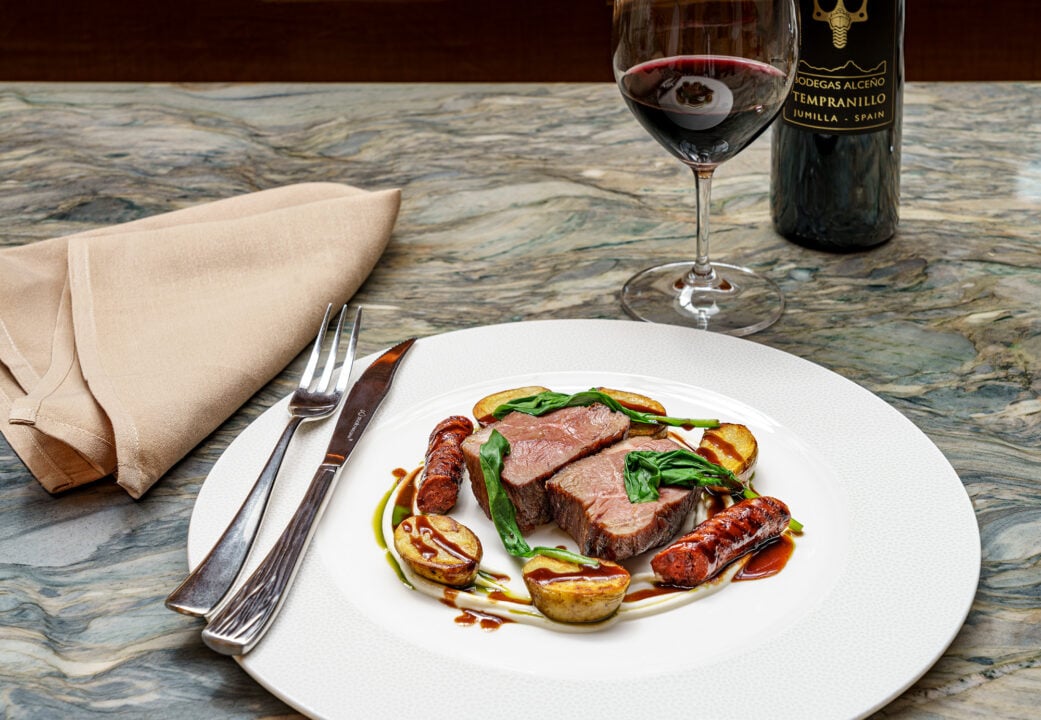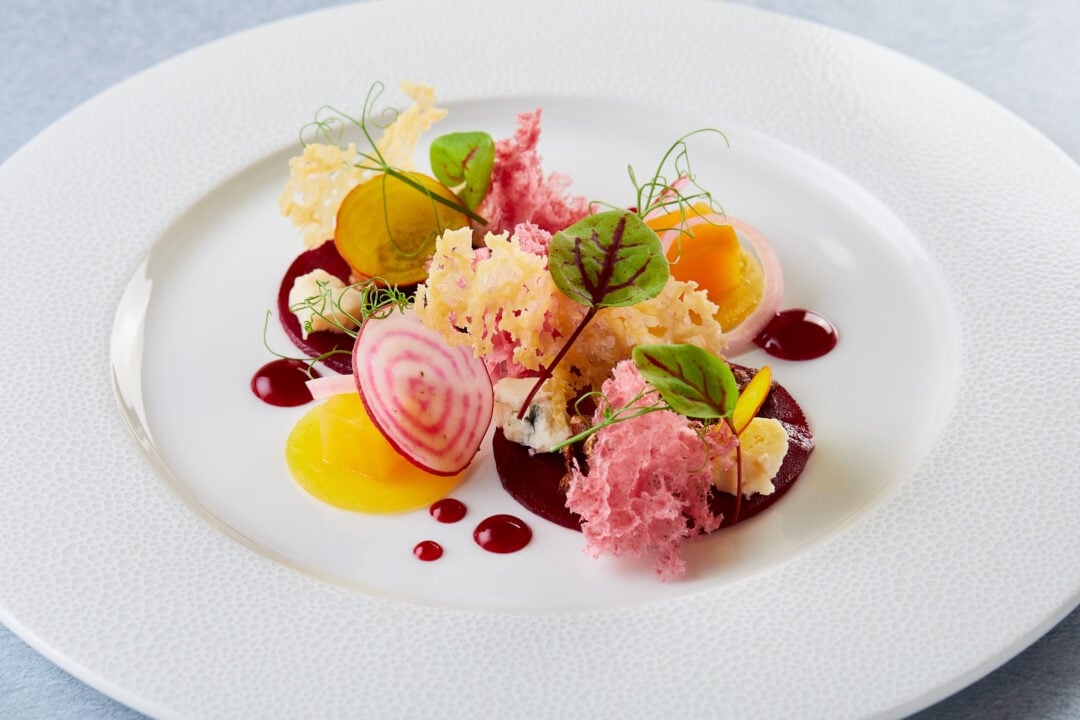 Next, retrace your steps to cross the Water of Leith, and follow The Shore towards Leith Docks. Look out for some of the historic public houses, merchant houses and warehouses, now restored and often converted into sought-after accommodation.
You're headed for Fingal, a former lighthouse tender ship. Today it is a five-star luxury floating hotel, boasting two AA Rosettes for culinary excellence. The afternoon tea served here is just as decadent as the flawless Art Deco surroundings – floor to ceiling windows offer ever-changing views of the bustling docks, while the beautiful hammered stainless steel coppery ceiling shimmers like water. We love the roast courgette and feta arancini and Perthshire strawberry opera cake, but really, everything here is made to perfection.
No foodie experience in Edinburgh would be complete without a wee whisky tasting, so hop on a bus or tram which will drop you close to the Royal Mile. There are two great experiences here, both offering excellent value for money.
The Scotch Whisky Experience, at the top of the Royal Mile, tells the story of whisky production in Scotland and highlights the contrasting regional flavours and aromas. During the tour you'll enter the vault containing one of the world's largest collections of Scotch whiskies, before enjoying a tutored nosing and tasting – we recommend the Gold Tour, which includes six different whiskies to taste.
If you're exploring Edinburgh on a Friday or Saturday, then try Mercat Tours' 4pm Small Group Edinburgh Whisky Tour and Tasting. First, you'll explore some of the historic nooks and crannies along the Royal Mile, as your guide shares wonderfully animated tales of Edinburgh history and the history of whisky. Then, you'll descend into Edinburgh's atmospheric underground vaults for a candlelit tasting in Megget's Cellar. There are four different malt whiskies to try, as you learn how to describe them by sight, smell, and taste.
Dinner: The Witchery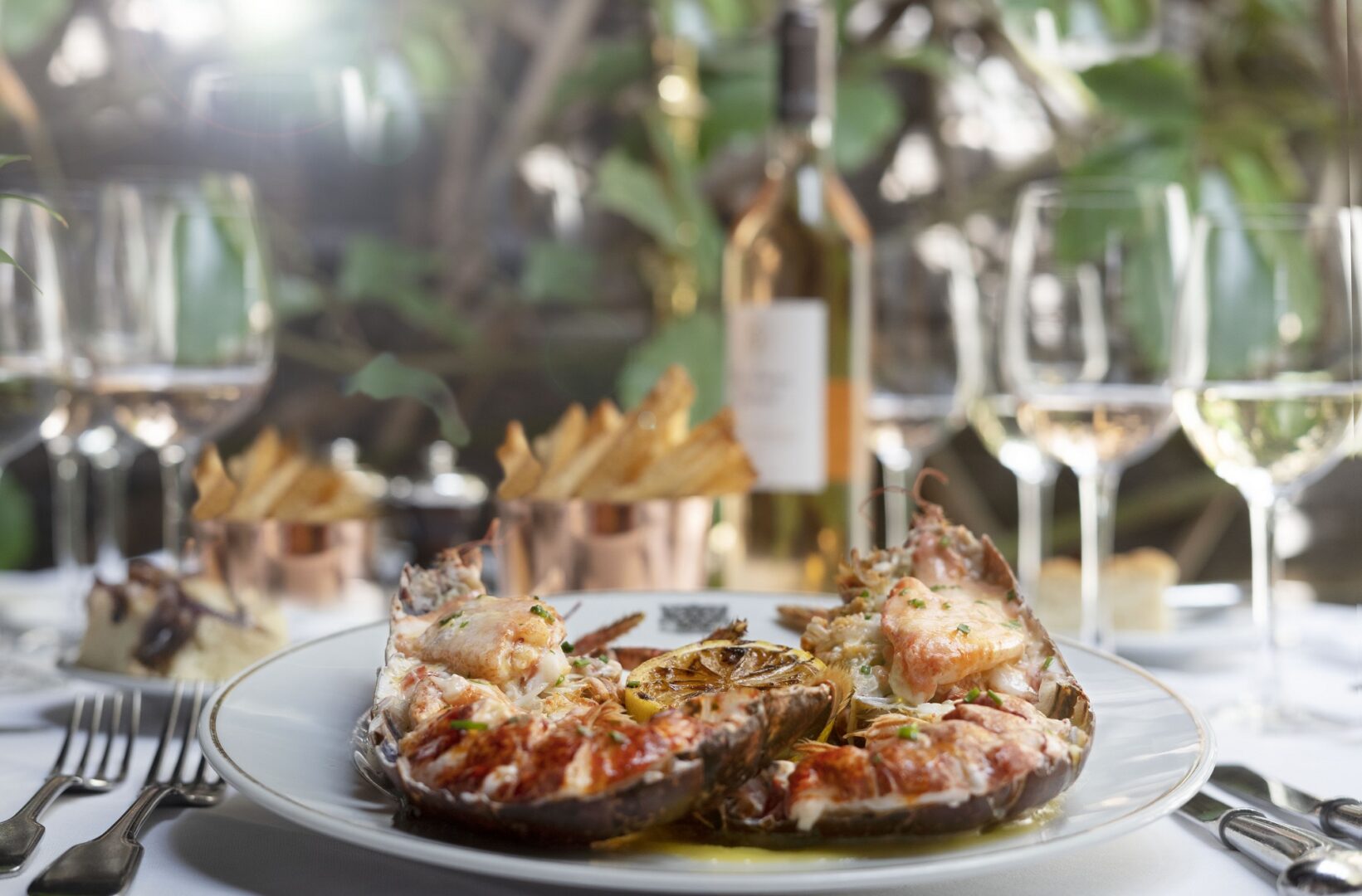 Round off your two-day foodie experience in the very best of style – the world-renowned fine dining at The Witchery is a truly decadent affair. Perched at the top of the Royal Mile, in sight of Edinburgh Castle, The Witchery is a collection of historic buildings in the heart of the medieval city.
Venture back in time as you step inside, the Gothic-period opulent décor setting the scene for your meal. The menu draws on the finest ingredients from Scotland's larder, while the award-winning wine list is so extensive, it's more of a wine book. From start to finish, this is an experience not to be forgotten.
Drinks: Johnnie Walker Princes Street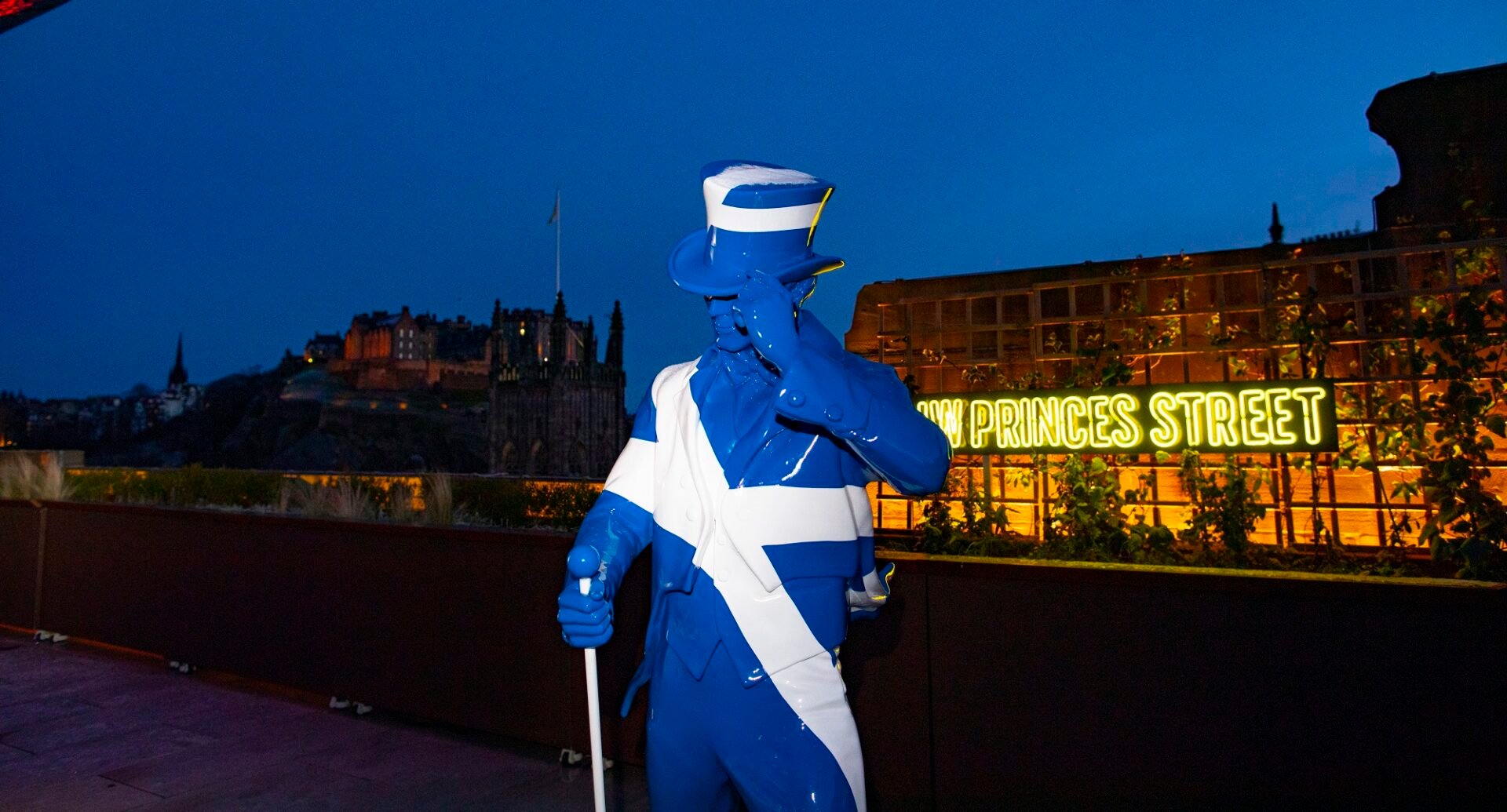 Meander down The Mound and along to Johnnie Walker Princes Street. There's a world of exploration here for whisky fans, but head on up to the rooftop bars to finish your foodie experience in Edinburgh with spectacular nighttime views of the city's iconic skyline.
The Explorers' Bothy is a cosy space offering some of the most sought-after whiskies in Scotland, with views out over the sweeping streets and curved circuses of the New Town. If you choose the 1820 Rooftop Bar, famed for world-class cocktails, you'll gaze over to Edinburgh Castle and the steep, twisting maze of the Old Town. Either way, the unbeatable views are the perfect end to a slice of Edinburgh foodie heaven!
Looking for more foodie suggestions?
You'll find everything here from comfort food to fine dining. We'd love to hear about your favourite places, too – share your experiences using #ForeverEdinburgh.
One Day Tour of Edinburgh

The best way to spend a day in Edinburgh.

Day Trips Beyond Edinburgh

One of the most convenient things about Edinburgh is it's close proximity to other regions, all of which are easy to reach by public transport.

Two-day tour of Edinburgh

We've designed a two-day itinerary packed with everything from architecture and entertainment to eating and walking.

A Weekend in Edinburgh

A weekend break in Scotland's capital city is a fantastic opportunity to explore Edinburgh's history and heritage.