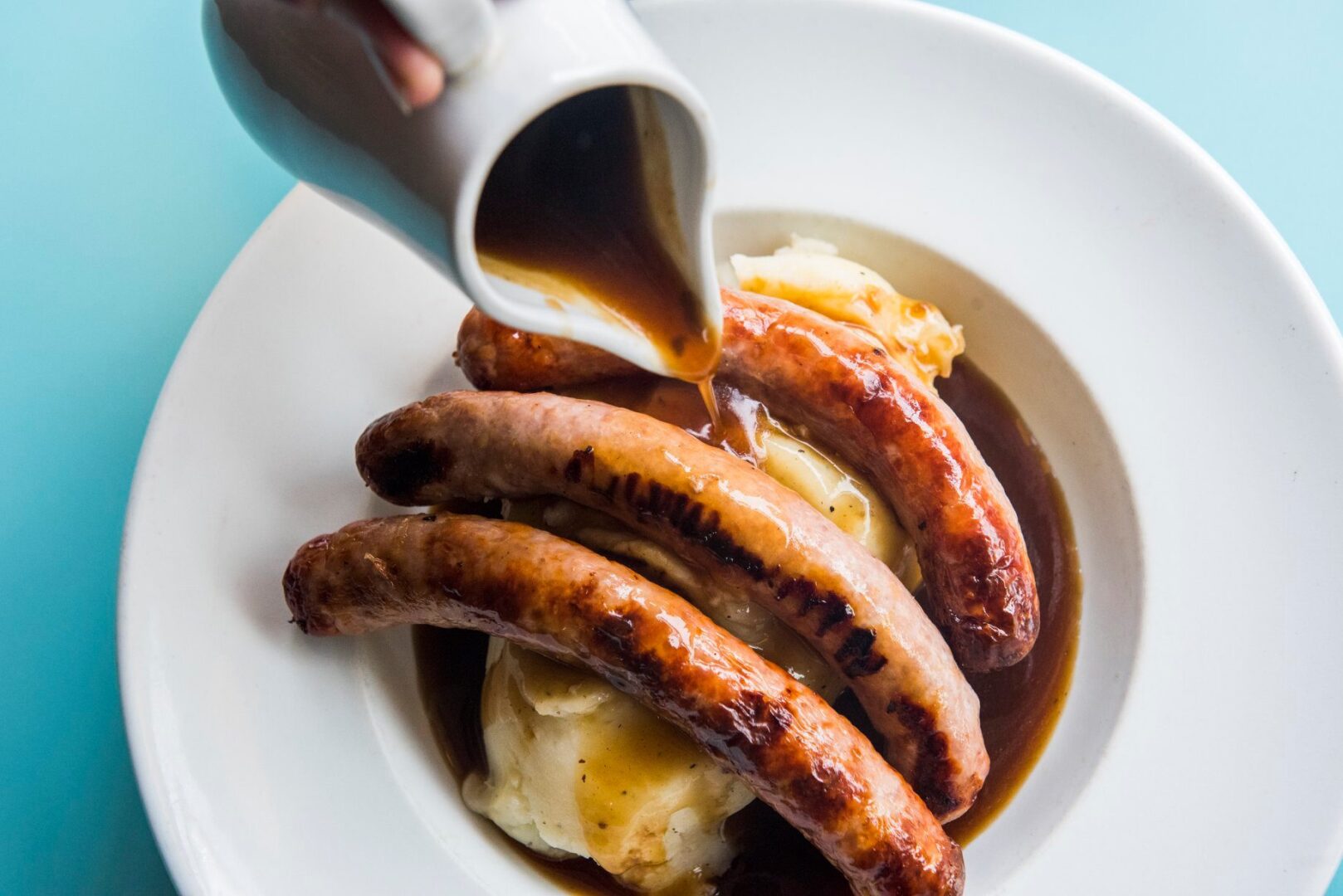 Feed your heart and soul at these comfort food hot-spots in Edinburgh.
When the nights are long and the days are cold, there's nothing better than curling up in a cosy restaurant or café and indulging in some of the best home comfort foods the capital has to offer. From warming soups and stews to satisfying cakes and bakes, here are just a few of our favourites…
---
Comfort Food Favourites
1.
Burgers and Beers Grillhouse
192A High St, Edinburgh, EH1 1RW
If you're looking for a decent burger, then look no further than this bustling grillhouse on the Royal Mile. Burgers and Beers spend up to 60 hours a week handcrafting their famous 8oz burgers using only the freshest produce from locally sourced and award-winning butchers, bakers and greengrocers.
Choose from a variety of hunger-bursting burgers, including the American-inspired PBJ burger loaded with peanut butter, strawberry jam & Virginia smoked bacon. Or for something closer to home, try the Frying Scotsman, complete with haggis fritter, onion rings, mature Scottish cheddar cheese and creamy pepper sauce.
The handpicked selection of Scottish craft beer from local brewers such as Stewart Brewing and Caledonian Brewery are the perfect accompaniment to these mighty fine burgers
---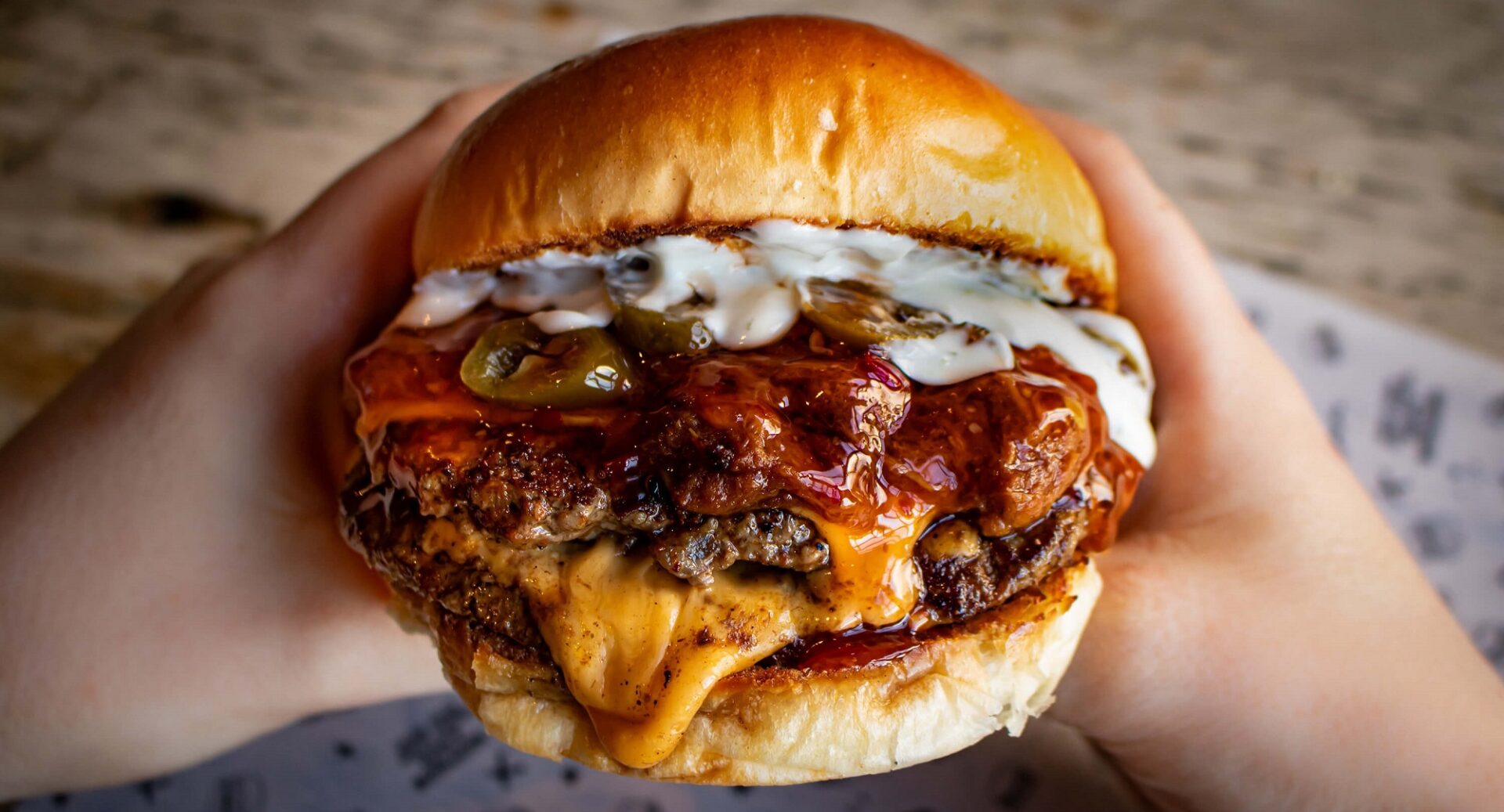 Famed for its quality ingredients and quirky flavours, choose from classics such as the American with cheese, pickles, ketchup and mustard, or go all-out with the Fat Hippo itself – cheese, smoked bacon, chorizo, onion rings and Fat Hippo sauce.
---
3.
MUMS Great Comfort Food
4A Forrest Road, Edinburgh, EH1 2QN
Sausage, mash and gravy. Is there a better combo than that? MUMS Great Comfort Food serves 10 varieties of mash, 6 selections of sausage (including the daily specials) and 3 different kinds of gravy – meaning you can truly create your own perfect comfort food fix. Make sure you look out for their warming pies and stew too.
---
4.
Makar's Gourmet Mash Bar
9 North Bank Street, Edinburgh, EH1 2LP
On the subject of mash, it's this comforting side-dish that is the star of the show at Makar's Gourmet Mash Bar.
With stunning views across the city, this popular restaurant serves delicious locally produced main dishes, served with a choice of mash and seasonal vegetables. Choose from at least 9 varieties of mash including smoked bacon and spring onion and creamed horseradish, alongside mains such as haggis with heather honey and turnip puree or vegetarian sausages with whisky and peppercorn sauce.
---
5.
Civerinos
5 Hunter Square, Edinburgh, EH1 1QW
Combining the atmosphere of an American diner with authentic Italian food, Civerinos is a local favourite.
Pizza and pasta are the heroes here, with bowls of family-favourites such as carbonara, spaghetti meatballs accompanied by a fantastic pizza menu.
Out for a walk and in need of a slice of something nice? They now have two Slice Bars in the city (Forrest Road and Portobello Beach) where you can pick up a pizza slice to enjoy on the go.
---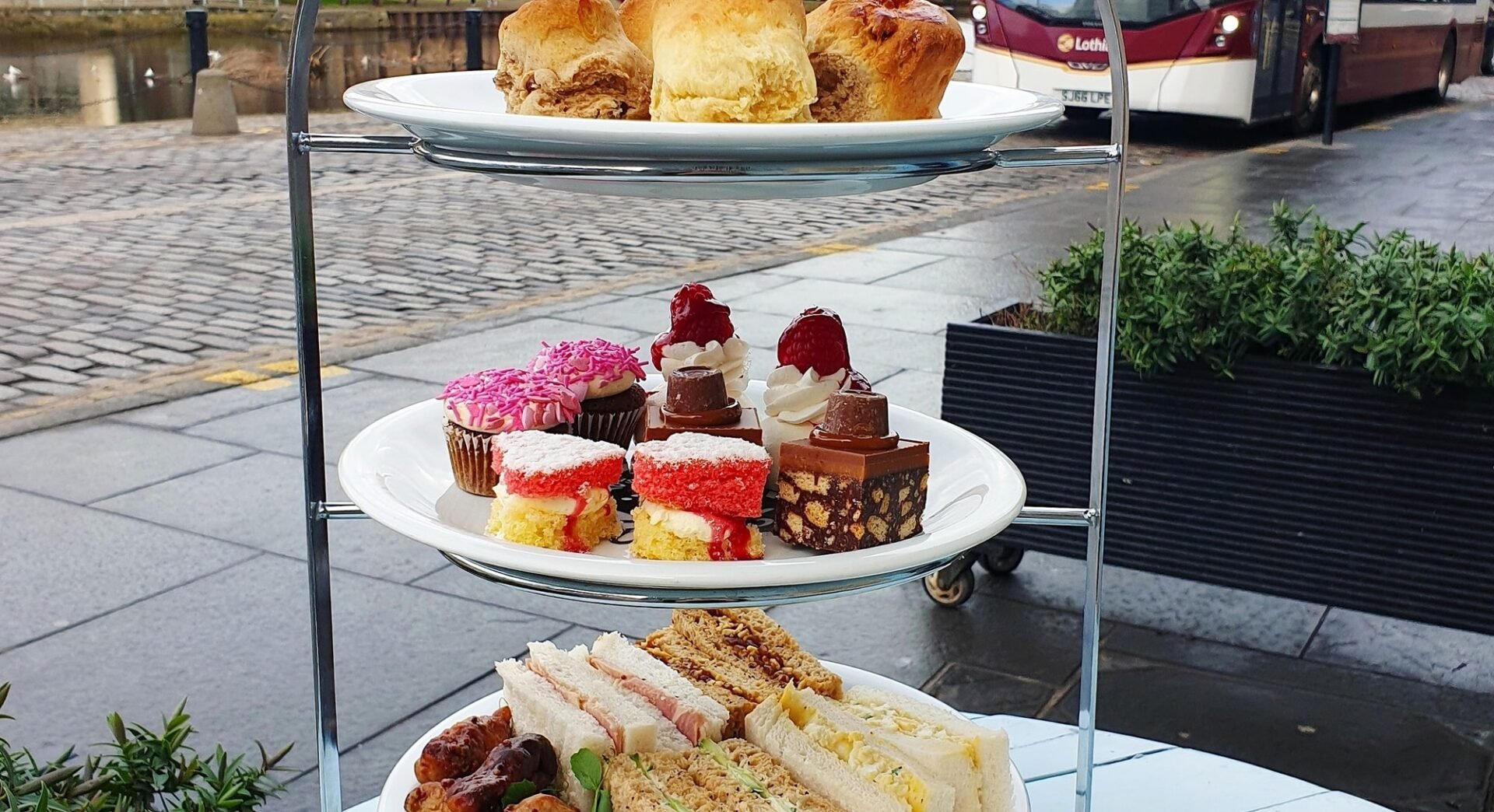 6.
Mimi's Bakehouse
With seven bakehouses dotted all over the city, including the original bakehouse on Leith's shore, you're never far from the hugely popular Mimi's Bakehouse.
With a fabulous motto of It's All About The Cake, it's all about the selection of freshly baked cakes, scones, traybakes and afternoon tea. From the Oreo chocolate traybake and cute vanilla cupcakes to the towering red velvet cake and victoria sponges, you'll find a fix for every sweet tooth craving.
---
7.
The Sheep's Heid
43-45 The Causeway, Edinburgh, EH15 3QA
If you're looking for a rustic, traditional-style pub, then head to The Sheep Heid Inn, one of Edinburgh's oldest surviving watering holes.
This local favourite has a menu boasting an impressive range of crowd-pleasers such as smoked haddock fishcakes, pan-roasted lamb rump and margherita pizza.
If you're out for a Sunday stroll, their close proximity to Holyrood Park makes it a great stop for a well-earned roast dinner after climbing Arthurs Seat. Afterwards, if you've a bit of energy left, why not have a game of skittles in their famous bowling alley!
---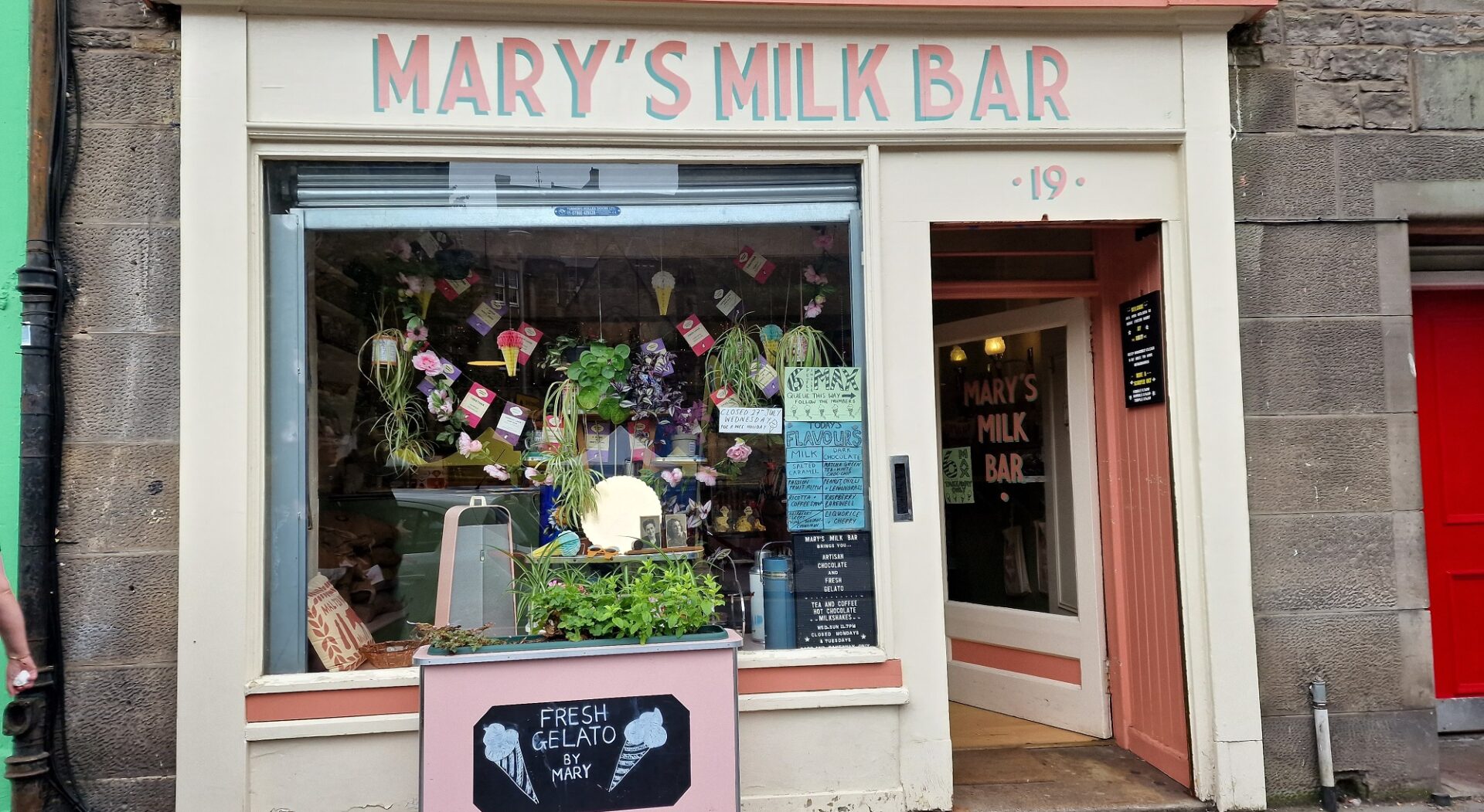 8.
Mary's Milk Bar
19 Grassmarket, Edinburgh, EH1 2HS
Come rain or shine, there's nothing like the smooth taste of ice cream to satisfy your soul.
As well as all the usual flavours, Mary's Milk Bar in the Grassmarket serves up an array of exciting ice cream choices, which change daily. Made fresh every morning, will it be Sicilian pistachio; rose choc-chip; peanut, coconut and fresh mint or mango, chilli and lime that tempt you?
On a warm day the queue of people waiting for these delicious cones can often be long, so don't miss out.
---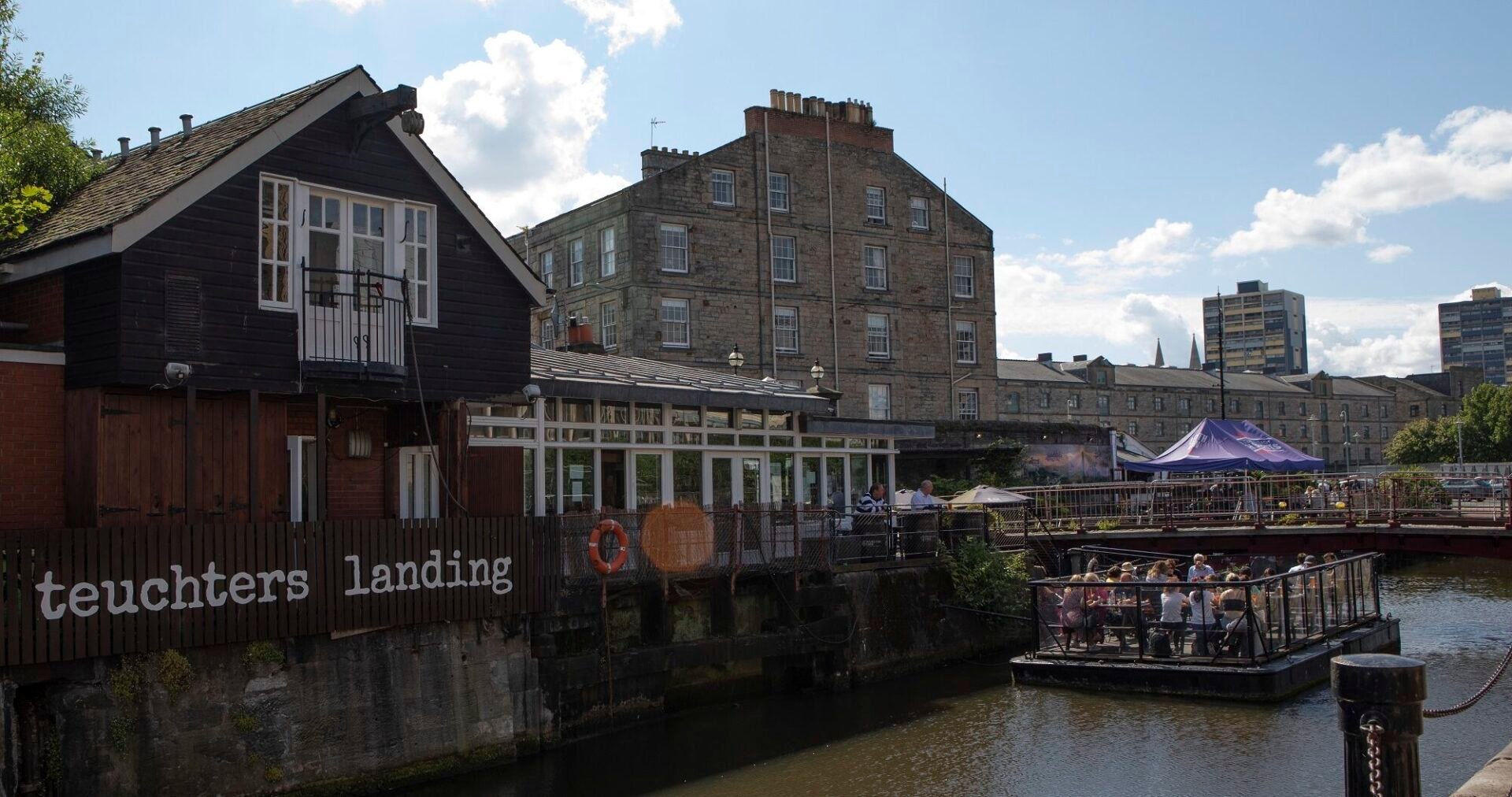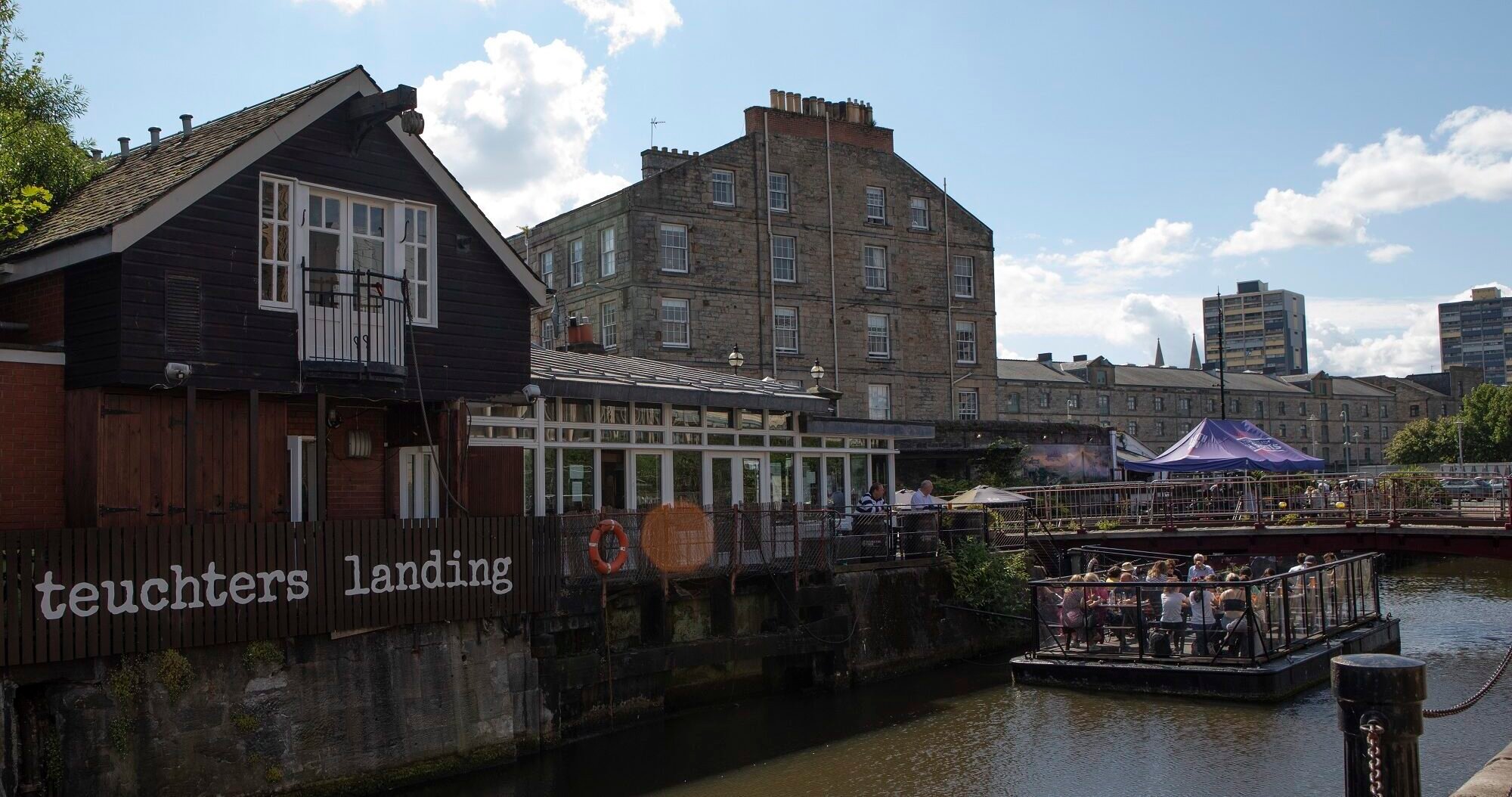 9.
Teuchter's Landing
1c Dock Pl, Leith, Edinburgh, EH6 6LU
Teuchter's Landing in Leith is well-known for its impressive whisky selection, but if you're looking for traditional pub grub, this is a great place to come.
Tuck into Scottish dishes such as cullen skink, haggis, steak pie and fresh seafood, or keep it simple with the big muckle chip butty or a mug of mac 'n' cheese.
---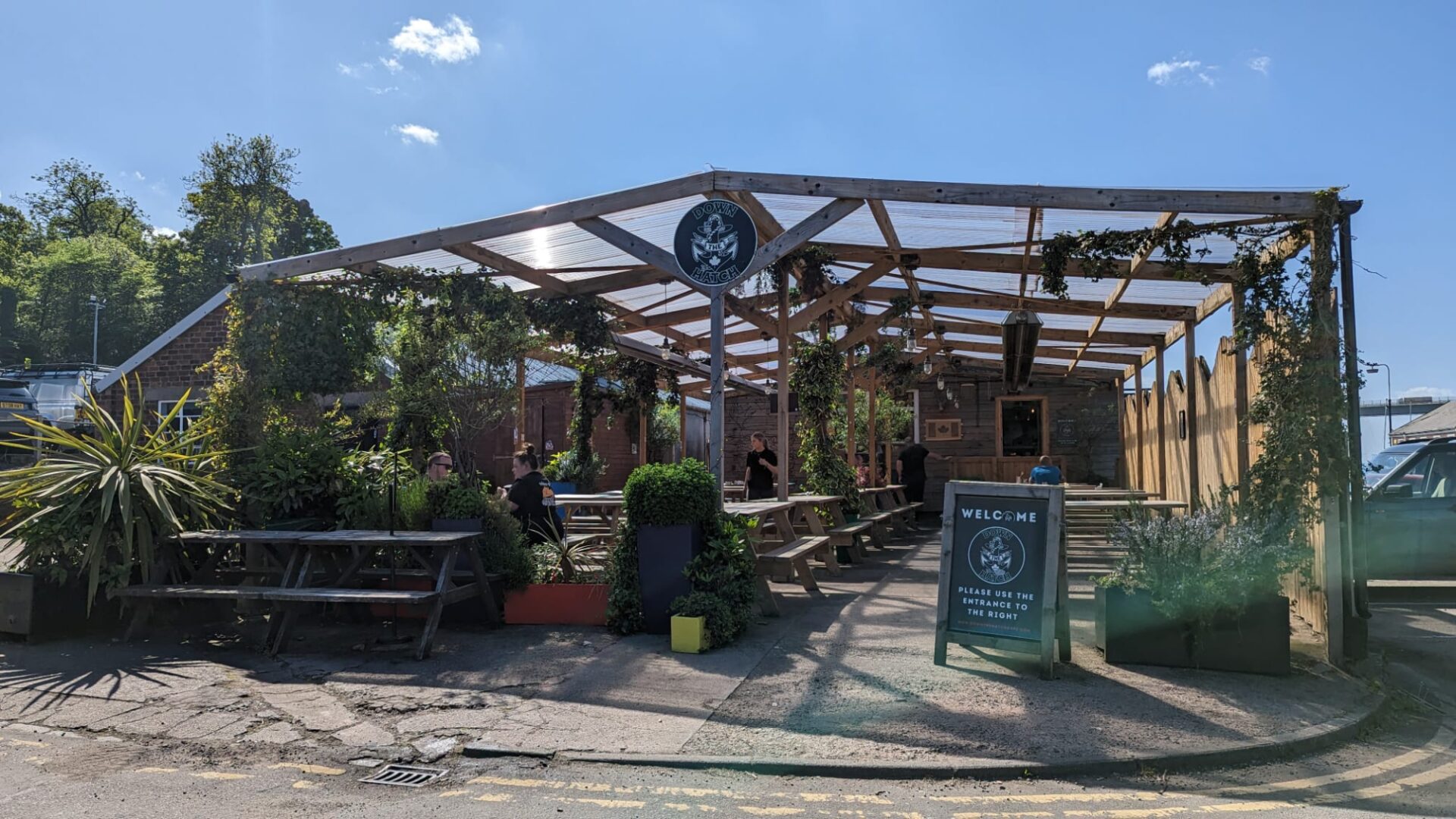 10.
Down the Hatch
Port Edgar Marina, South Queensferry, EH30 9SQ
13 Antigua St, Edinburgh, EH1 3NH
If you like your comfort food with a Canadian twist, don't miss Down the Hatch.
With two locations (South Queensferry and Leith) to dine from, tuck into hearty stacked burgers, club sandwiches, dirty fries and, if you've room, an ice cream shake so thick the straw won't move.
For a true taste of Canada's unofficial national dish, don't miss their poutine fries – seasoned fries topped with cheese curds and your choice of gravy.
---
Discover more to eat
Whatever your tastes and budget, Edinburgh is packed with a mouth-watering array of places to eat
---
Healthy Food

Enjoy wholesome and nutritious eats in Scotland's capital. Throughout Edinburgh, there's a fantastic range of…

Afternoon Tea

Luxurious, elegant surroundings or a cosy and cheerful atmosphere? We have sipped, supped and savoured to bring…

Cafes and Coffee Shops

Whether you're a tea jenny or a coffee addict there are plenty of great cafes and coffee…

Scottish Food and Drink in Edinburgh

Treat yourself to the very best of local food and drink at our favourite Scottish bars and restaurants.

Around the World

With lots of fantastic restaurants serving up international cuisine in Edinburgh, you can eat your way around…

Fine Dining in Edinburgh

Treat yourself at some of the finest restaurants in the country in Edinburgh.

Bars and pubs in Edinburgh

Whatever your favourite tipple you can be guaranteed a warm Scottish welcome in Edinburgh's bars and pubs.

Vegetarian and Vegan

If you're looking for vegetarian and vegan places to eat in Edinburgh, you won't be disappointed. Scotland's…

Bakeries and Delicatessens

Read on for our pick of some of the best bakeries and delicatessens in Edinburgh.