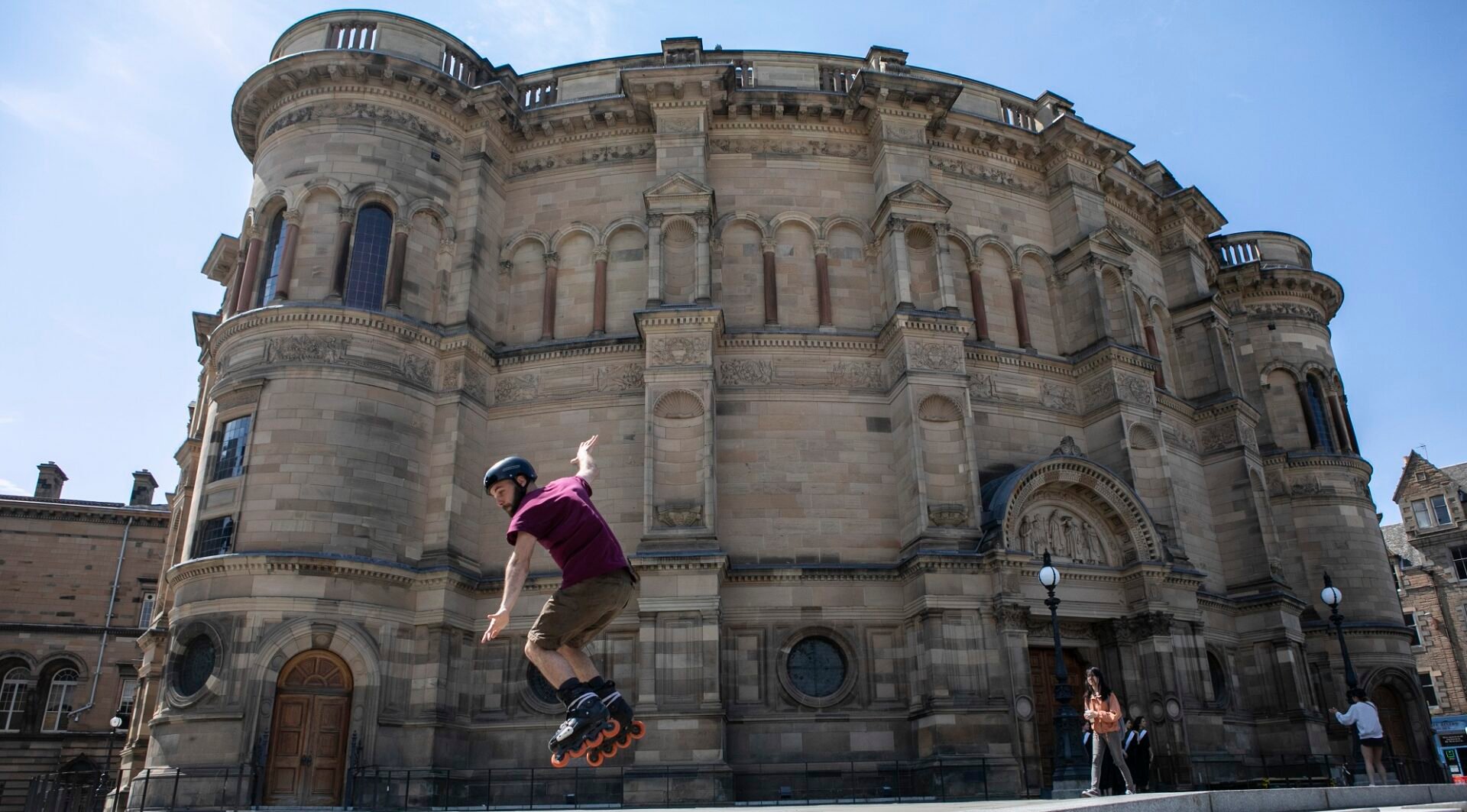 The Newington Estate was quite late to be developed compared with other city neighbourhoods like Tollcross and Bruntsfield & Morningside.
It's newer than Edinburgh's New Town, developed from the 1820s onwards. The northern part of the area is full of tenements and densely packed housing, and as you travel further south you'll find semi-detached houses and villas with large gardens, which were popular with merchant and professional classes. The New Town, with its wide streets and grid layout, lacks some of the privacy and intimacy of life in the old town – developments in Newington were a response to this.
Take your pick from some of the city's finest museums, theatres and music venues.

Discover the secrets behind small-batch gin on a tour of one of the city's famous distilleries.

Fill your home with books, vintage clothing and music, plants and games from one of the area's distinctive shops.
---
---
---
Getting To Southside
From the Old Town, simply head south of South Bridge until you reach the Edinburgh University campus. This is the beginning of Southside and from there, it's possible to head west towards George Square or east to the green pastures of Holyrood Park.
Newington is ideally located for access to The University of Edinburgh and offers easy walking into the city centre. If travelling to the area by bus, Lothian Buses services 8, 30, 33, 42 and 49 all offer a frequent service.
---
---
The Royal Mile

Based in the Old Town and within a World Heritage site, the area is culturally and historically important to the city and jam packed with things to see and do.

Grassmarket

Nestled in the heart of Edinburgh's historic Old Town, with stunning views of Edinburgh Castle, the Grassmarket is one of the most picturesque and lively areas of the city.

New Town

New Town offers residents an exciting fusion of shopping, dining and architectural splendour.

West End

Tucked away just behind Shandwick Place, the West End Village is one of Edinburgh's hidden gems.

Stockbridge

With cobbled streets, Georgian architecture, green parks and gardens and mix of shops and restaurants, Stockbridge is one of the city's most popular neighbourhoods.

Tollcross

A stone's throw from the city centre, Tollcross is a buzzing neighbourhood with connections to the West End, Grassmarket, Fountainpark and Bruntsfield.

Bruntsfield and Morningside

A paradise of charming cafes, specialist food retailers and charity shops full of vintage and designer fashions.

Gorgie & Dalry

A great destination for a wee day out with the family, or a pitstop to grab a delicious takeaway or a sit-in dessert.

Leith

As far as iconic areas go, they don't come more legendary than Leith.

Portobello

Explore miles of award-winning sandy beach, ice cream parlours, arcades and beach-side cafes and bars.

Corstorphine

Corstorphine is a great place to stay with hotels, pubs and restaurants to cater to a range of tastes and budgets.

South Queensferry

Head to South Queensferry for the very best views of the River Forth.

East Lothian

Discover vast beaches, captivating wildlife and award-winning attractions in East Lothian.

West Lothian

To the west of the city you'll find a region rich in heritage, expansive green spaces, and sights so special you'll recognise them from TV and film.

Midlothian

Midlothian is an area of both natural and industrial heritage. Discover everything from stunning scenery and parklands to historic landmarks and famous filming locations.

The Kingdom of Fife

A short journey over the Forth Bridge into Fife, you'll find quaint fishing villages, rich history, an unforgettable coastline and Scotland's newest city.

Scottish Borders

Rolling hills, winding rivers and farmland as far as the eye can see – the Scottish Borders are picture perfect. The reach of the region is too vast to be rushed, so we've picked some of the best spots to enjoy on a day-trip from Edinburgh.