Home to some of the world's biggest literary giants, not to mention the world-renowned Edinburgh International Book Festival and the first city to be named a UNESCO City of Literature, it's easy to see why Edinburgh is one of the UK's top literary cities.
Whether you love the scent of old books, or the crisp never-been-read feel of a new book, if your passion lies with adventure or horror, comic or classic, mystery or fantasy, there's bound to be a book shop in Edinburgh that's right up your street.
So if you're sitting comfortably, let's begin, as we explore some of Edinburgh's most captivating bookshops…..
Elvis Shakespeare
Perfect for
Lovers of literature and vinyl.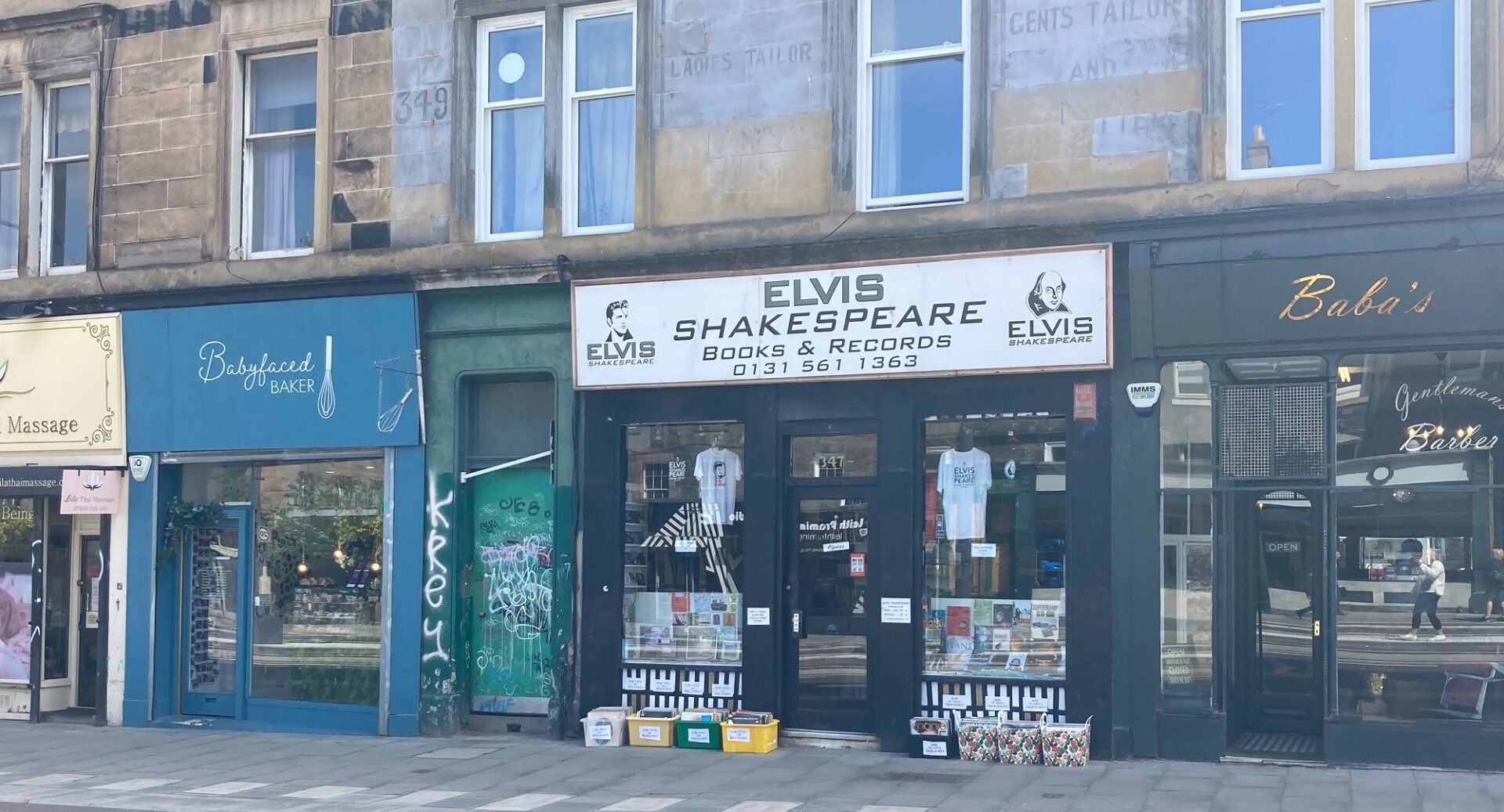 When in the popular neighbourhood of Leith, don't miss the eclectic treasure trove that is Elvis Shakespeare.
Open since May 2005, this Edinburgh institution is a marvel of a second-hand book and record shop. With almost 8,000 books and 20,000 records online and featuring a whole range of cross-genre literature, rare vinyl and music memorabilia, a browse here will surely be rewarded with a great find.
---
McNaughtan's Bookshop
Perfect for
Filling your bookshelves with some rare finds.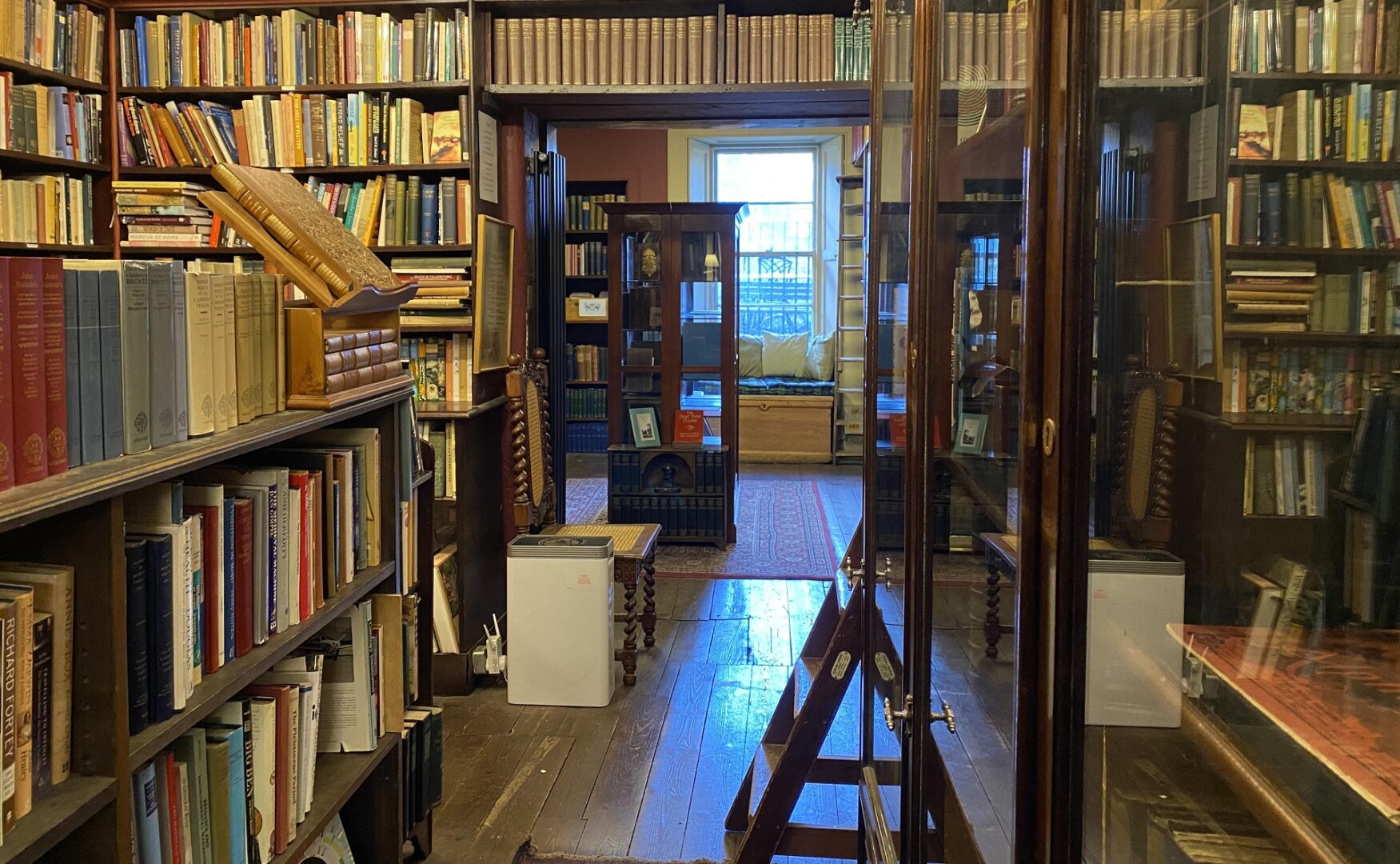 At the top on Leith Walk on Haddington Place you'll find McNaughtan's Bookshop. Scotland's oldest secondhand and antiquarian bookshop, McNaughtan's was founded in 1957 and still occupies the same basement shop.
As well as selling a huge variety of antique books, ranging from history, travel, literature and illustrated children's books, they also buy old and rare books.
You can easily loose a few hours in this charming shop as you work your way through the shelves of neatly stacked books that fill from floor to ceiling and even around the door frames.
---
Typewronger Books
Perfect for
Bringing new life to your broken typewriter.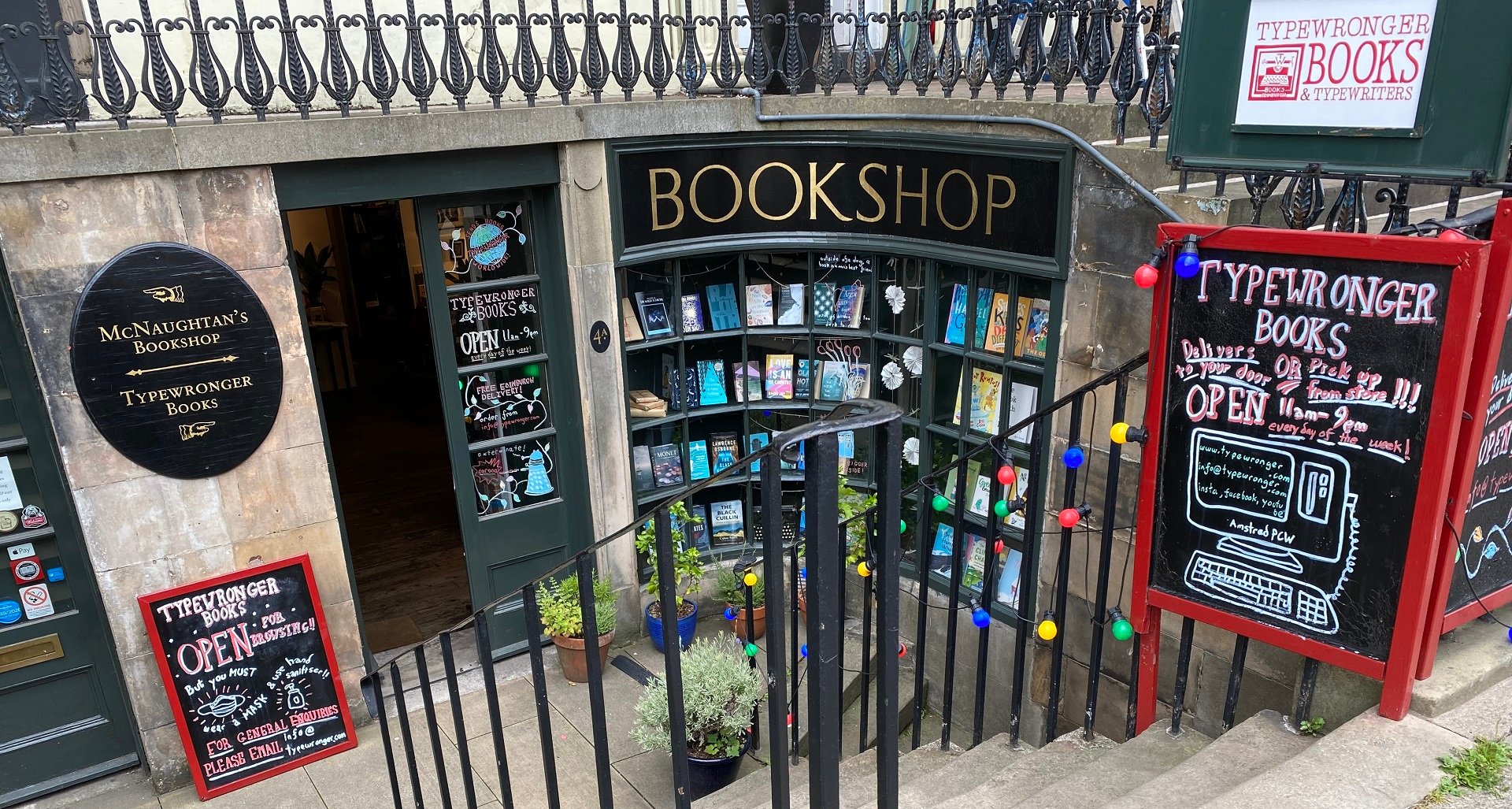 Within the gallery space of McNaughtan's you'll find the gem that is Typewronger Books. Selling new books and secondhand typewriters, they also offer a typewriter repair service, as well as poetry and open-mic nights.
With a small but carefully curated collection of books, if you can't find what you're looking for, as long as it's currently in print, they happily try and track it down for you. Books can be giftwrapped and include an origami animal, bookmark and personalised note. As an added bonus, they also offer free delivery to Edinburgh residents!
---
Topping and Company Booksellers
Perfect for
A varied events programme of readings, talks and discussions.
While in Leith, be sure to make time to visit Topping and Company Booksellers. With several branches throughout the UK, this branch opened in 2019 and with two floors laden with new titles, it's a bookworm's dream.
A great way to build up a collection of today's finest writing is to sign up to their monthly Subscription Club. Choose from Signed Fiction, Signed Non-Fiction, Signed Detective Fiction or Signed Fantasy and your bookshelves will soon look very pleasing.
As part of their year-round Literary Festival, they also have a packed calendar of events, with readings, talks and discussions from both established and up-and-coming authors. Keep an eye on the Events section of their website for details.
---
Armchair Books
Perfect for
Loosing yourself in the joy of old books.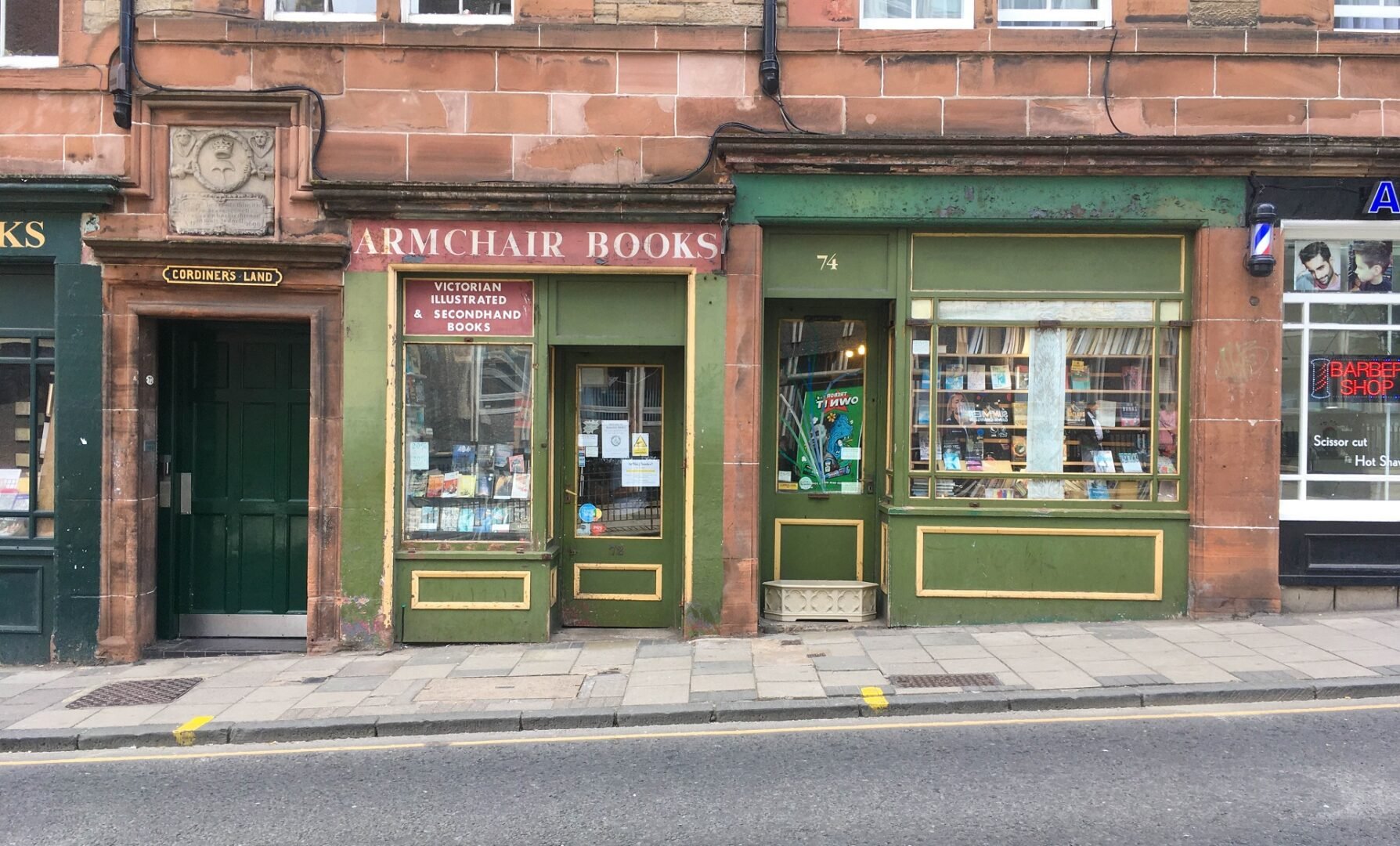 With groaning shelves stacked to the brim and cardboard boxes on the floor stuffed with fascinating literary finds, Armchair Books is an intriguing establishment that is worth a look if you find yourself in the Grassmarket area of the city.
The place is a labyrinth of tall bookcases that stretch right up to the high ceilings, with literally thousands of second-hand books. If you do decide to pop in for a look – beware – there's a very high possibility you'll get lost in here for hours!
---
Lighthouse Bookshop
Perfect for
Books that explore diversity and expression.
Located in the bustling Southside neighbourhood, Lighthouse Bookshop stocks publications that offer alternative viewpoints on gender, the environment and current affairs, revolutionary history and LGBT+ writing, poetry and translated fiction.
Nominated Scotland's Best Independent Bookshop in 2020, they support small presses and new writers and have a vibrant year-round program of events, including regular book groups. They also organise the Book Fringe in August and the Radical Book Fair in November, both of which have become annual features on Edinburgh's literary calendar.
---
Golden Hare Books
Perfect for
Introducing children to the magical world of reading.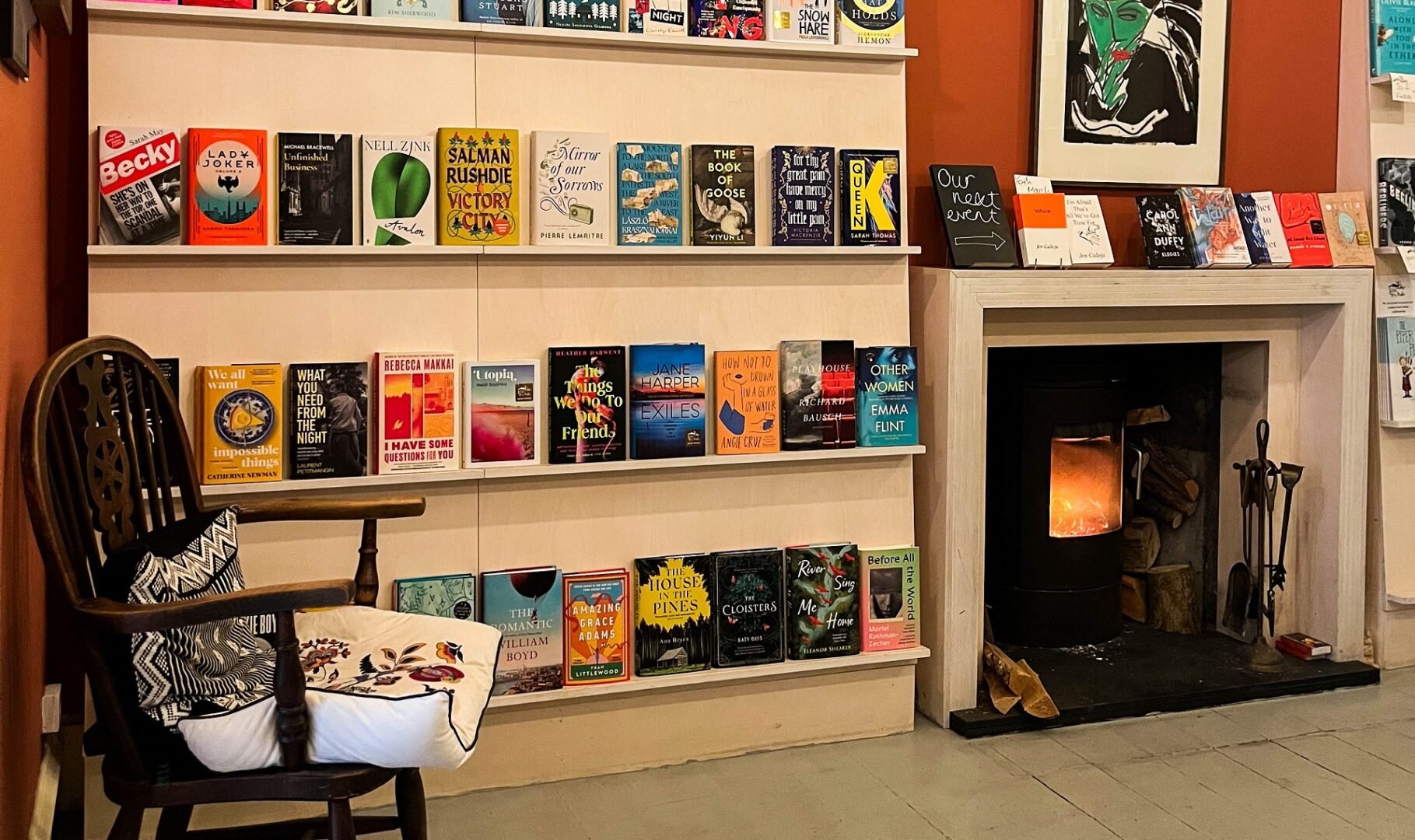 The charming Golden Hare Books prides itself in its hand-picked selection of ever-changing fiction and non-fiction tiles. Covering all genres, from cookery to travel, children's picture books to science fiction, and many more in between, it aims to enthral and delight both young and old readers.
They also host regular events, including author talks, book signings and reading groups. Why not pop along and see what's happening?
---
The Edinburgh Bookshop
Perfect for
Story Time for the under-5's, taking place Thursday and Friday mornings.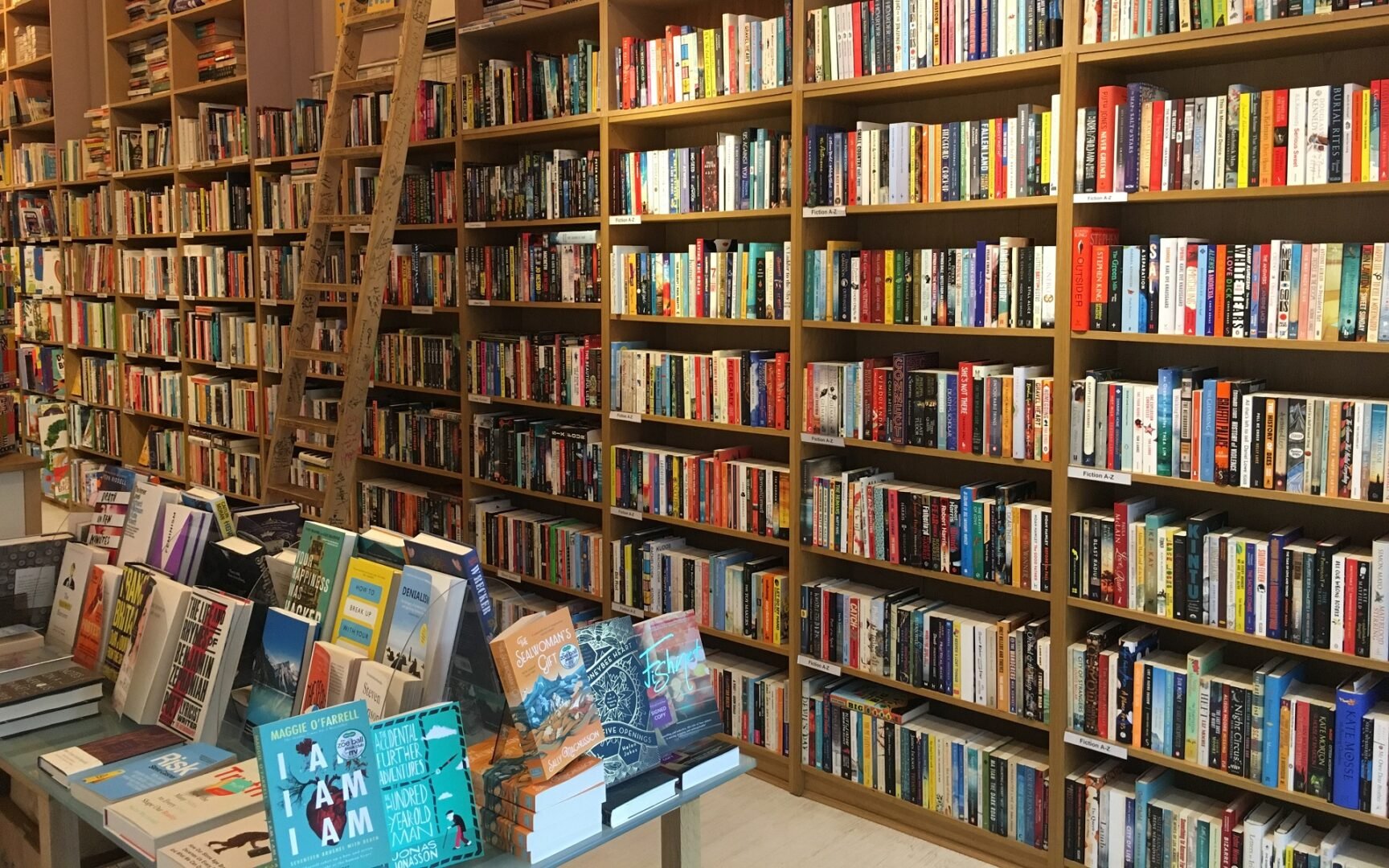 The Edinburgh Bookshop is officially one of the best book shops in Scotland, having won Scottish Independent Bookshop of the Year 2018.
Their knowledgeable and passionate staff will be able to guide you around their expansive collection of fiction and children's books. They are particularly well known for their selection of children's books and their twice-weekly Story Time for Under-5's are particularly popular.
The shop also has a jam-packed schedule of events, including an online programme of fantastic live author events that you can enjoy from the comfort of your own home.
Find them on Holy Corner, right between Morningside and Bruntsfield
---
Tills Bookshop
Perfect for
Coming across a rare antiquarian book.
Another second-hand golden oldie bookshop, Tills Bookshop opened in 1985 and overlooks the picturesque green space that is the Meadows.
A treasure trove of all manner of second-hand literary finds, they stock a large contemporary and classic fiction section, as well as sci-fi, history, philosophy and sociology.
---
Portobello Bookshop
Perfect for
An exciting collection of original, diverse and books across several genres.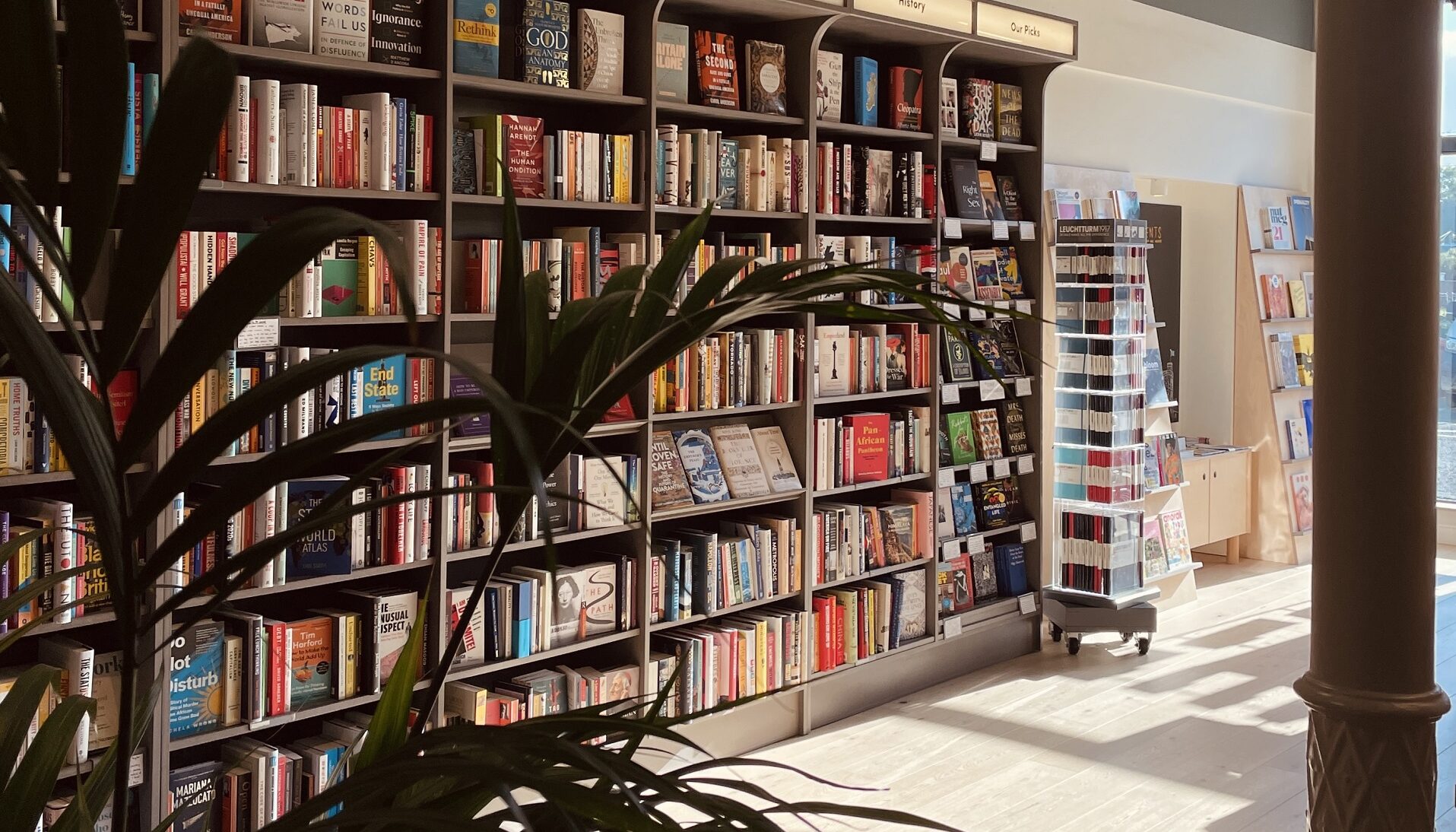 Housed in what was once a fishing tackle shop, and before that a cooperative, Portobello Bookshop opened in 2019 and is today a modern airy space packed with a superb selection of books.
With an original and diverse selection across most genres, they also have an online bookshop.
An independent bookshop based in Edinburgh's seaside community of Portobello, the shop holds regular events with guest authors and is a host for the annual Portobello Book Festival.
---
Waterstones Edinburgh – West End
Perfect for
Dipping into a new book while enjoying the majestic view of Edinburgh Castle.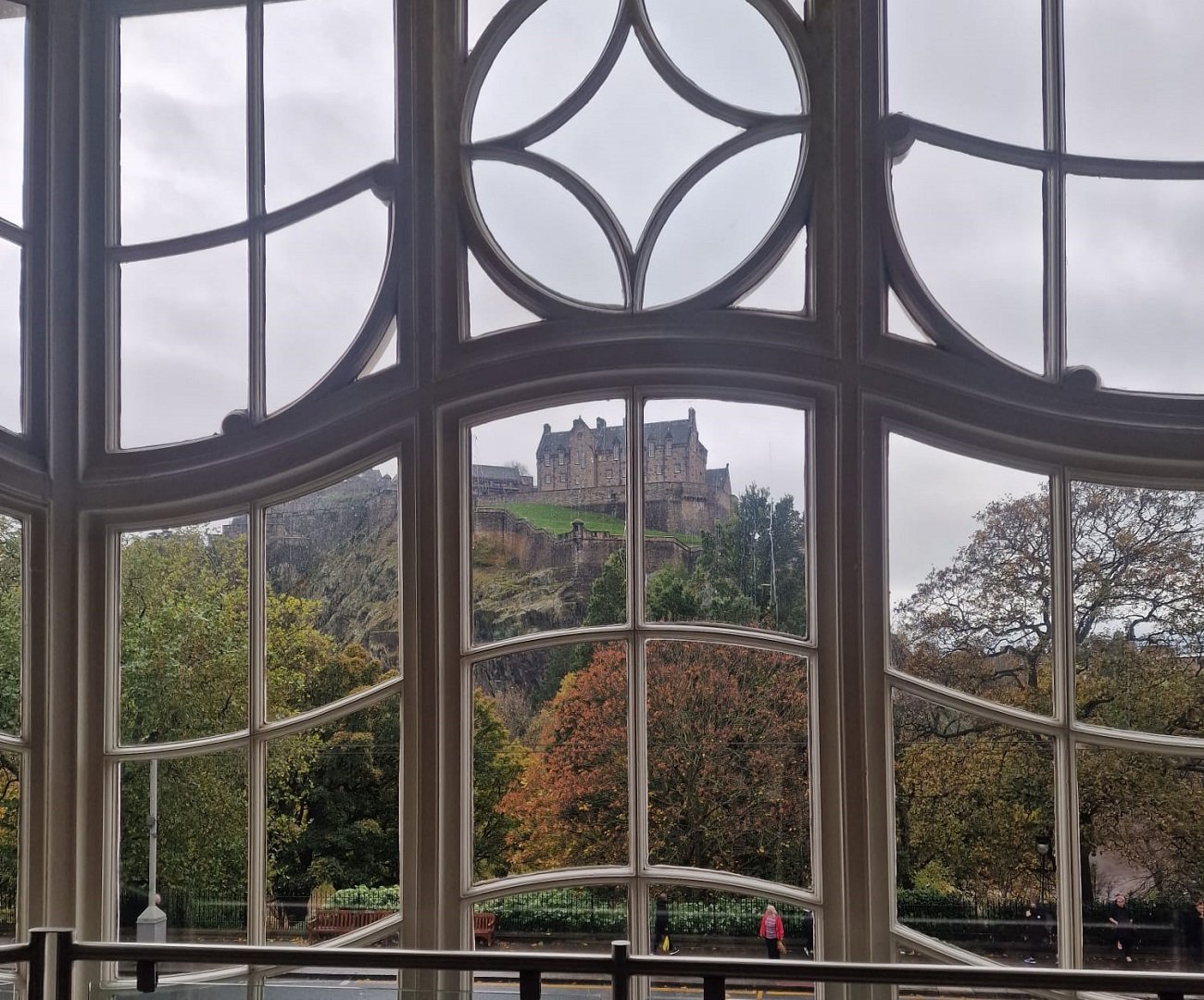 Located on the bustling thoroughfare that is Princes Street, Waterstones Edinburgh – West End is four floors of book heaven. Fiction, travel, biographies, crafts, children's books, history – you'll find it all here.
And once you've made your purchase, head to the café on the second floor where you can take-in stunning views of Edinburgh Castle while enjoying a cuppa and a good read.
You also find branches of Waterstones in Cameron Toll, Fort Kinnaird and Ocean Terminal shopping centres.
---
Our guide to Edinburgh's literature heritage
From museums and libraries to monuments and eateries, a walk through Edinburgh reveals a myriad of literary treasures.
---
Favourite