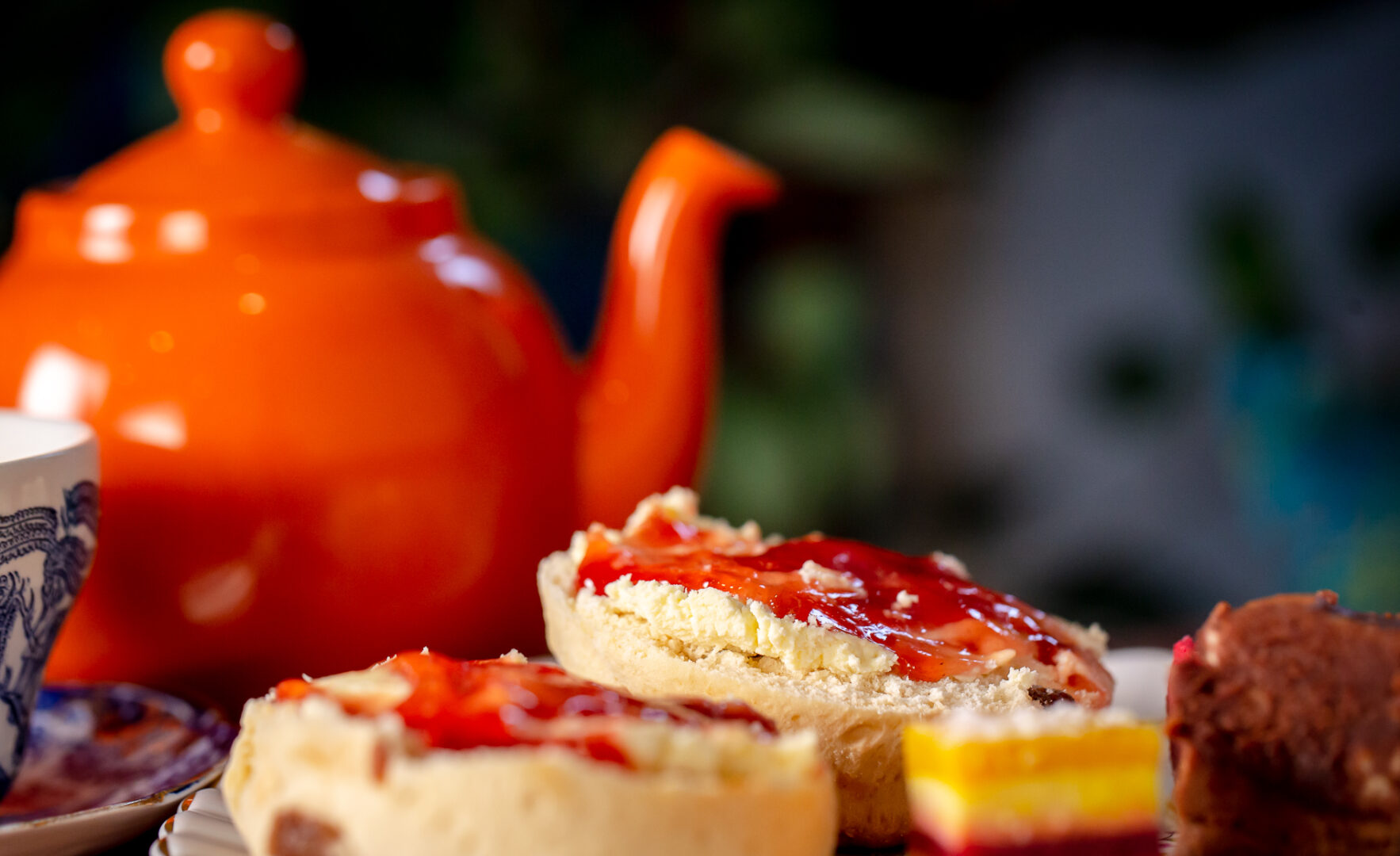 Whether you're a tea jenny or a coffee addict there are plenty of great cafes and coffee shops to choose from in Edinburgh when you're in need of a caffeine fix.
Browse our selection of some of Edinburgh's best cafés and coffee shops to grab a cuppa and catch up with friends.
---
Cafes and Coffee Shop Favourites
1.
Gordon St Coffee
6 Market St, Edinburgh, EH1 1DE
At Gordon St Coffee they roast their own coffee in the shop. The roaster uses traditional methods of sight and sound to ensure the best roast every time, so customers can enjoy the freshest coffee. Try their signature "Edinburgh Roast" in store or grab a bag of beans to take home. You can also buy their wonderful coffee from the comfort of your own home, by visiting their online store.
They are also the only stockist in Edinburgh of the award-winning Iain Burnett Highland Chocolatier truffles, the perfect treat to accompany your coffee.
---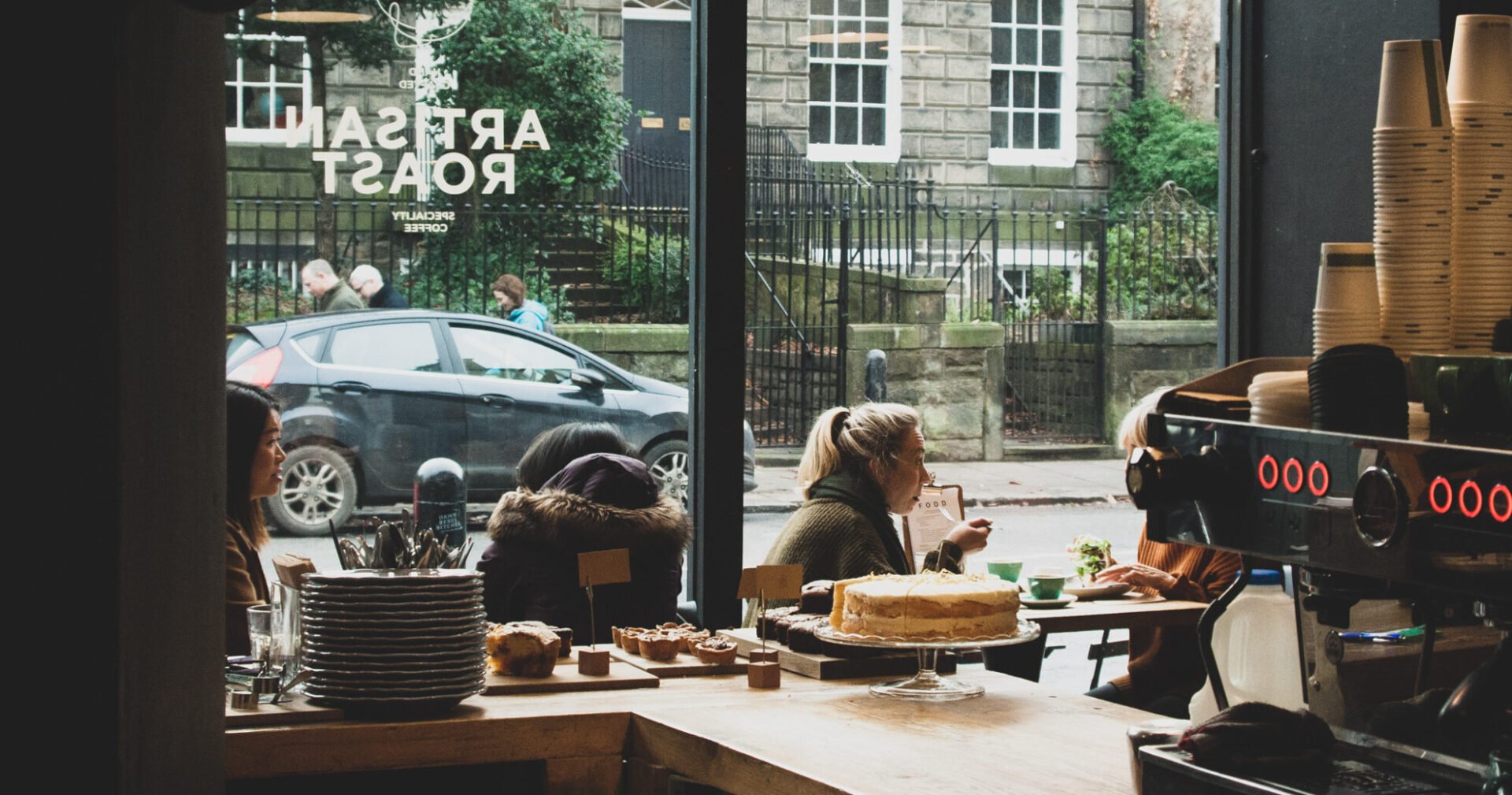 2.
Artisan Roast
The Artisan Roast team source their beans seasonally from fair trade plantations around the world, then test them in their 'lab' in Canonmills before sending them to their city centre roaster for blending and packaging. The beans are then sold and brewed in their five city cafés. Beans are roasted around three times a week so Artisan Roast's coffee tends to be no more than four days old.
Their flagship café on Broughton Street is a firm favourite with coffee aficionados but its younger siblings throughout the city are quickly growing a following of their own, each with their own distinct style but serving the same great, fresh coffee.
---
3.
Union Brew Lab
6-8 South College Street, Edinburgh, EH8 9AA
A must-visit for every coffee connoisseur, Union Brew Lab is located in the heart of the city's Old Town. They take their brew very seriously here, with a range of coffees specially selected from producers in the UK and Europe which changes with seasonality. For the authentic Union Brew Lab experience, you should order one of their exceptional filtered pour-overs, however they do an amazing flat white here too.
If you're feeling peckish, you can accompany your perfect coffee with something from their brunch or lunch menu, which includes plenty of vegan options.
---
4.
Burr & Co.
20 George St, Edinburgh EH2 2PB
One of the freshest additions to the New Town, Burr & Co serve up their unique George Street blend coffee with mouth-watering treats like cakes, pastries and sandwiches. Their beans are ethically sourced, freshly roasted every week and turned into delicious cups of coffee by Burr and Co's passionate team, making it the perfect place to meet up with friends after a busy day shopping in Edinburgh's city centre.
---
5.
Castello Coffee
7-8 Barclay Terrace, Edinburgh, EH10 4HP
Located next to the Bruntsfield Links, this popular café is filled with delectable pastries and coffee. With properly brewed beans perfectly paired with knowledgeable baristas, Castello Coffee is a great place to sit and watch the world go by.
---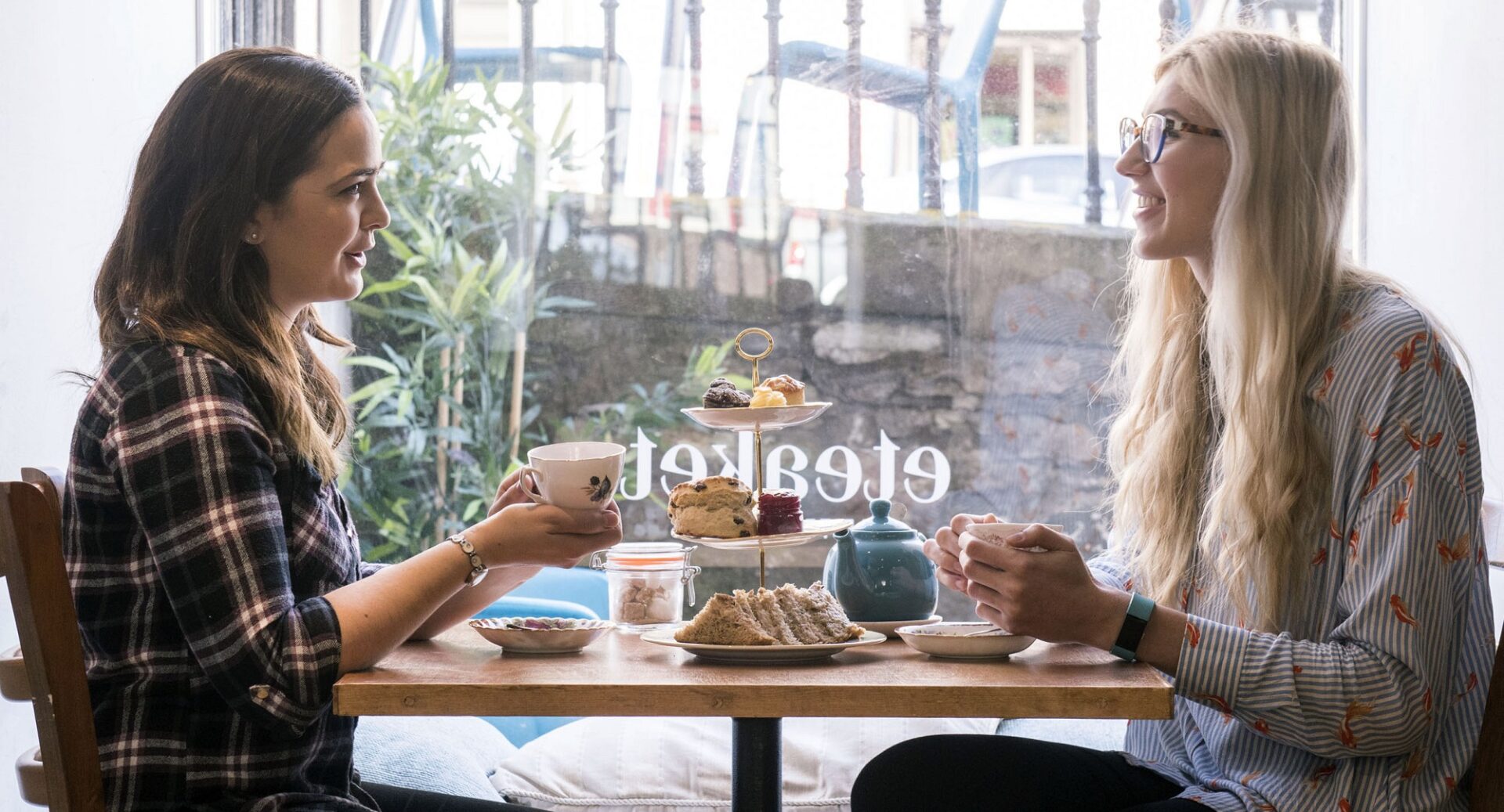 6.
Eteaket
41 Frederick St, Edinburgh EH2 1EP
This charming basement tea boutique is a proud purveyor of proper leaf tea, boasting a menu of dozens of varieties of ethically sourced loose-leaf teas.
Each tea at Eteaket is given the attention it deserves, brewed with water at just the right temperature and for exactly the right amount of time. If you understand the joy of a good brew, then this is definitely the place for you. They also serve delectable sandwiches, light bites, cakes and an exquisite afternoon tea.
---
7.
Fortitude Coffee
3C York Place, Edinburgh, EH1 3EB
Espresso fans should make a bee line for Fortitude Coffee.Their strong but sweet shots made with Workshop Coffee are an ideal caffeine hit. They also expertly craft flat whites and long blacks for those who may be a little less coffee hardened. Rounding off their menu, they also provide a great selection of teas, cakes and soups.
Not only are their three cafés buggy and family friendly, but they also welcomes dogs.
---
8.
Leo's Beanery
23A Howe Street, Edinburgh, EH3 6TF
Leo's Beanery is hidden in an Edinburgh basement, just a short walk from the hustle and bustle of the city centre. It's not just the coffee that will leave you with a smile, this peaceful wee place is filled with character and their staff are delightful. The hours could just slip by here and if you fancy a quick bite to eat, their menu is teeming with good options.
---
9.
Lowdown Coffee
40 George Street, Edinburgh, EH2 2LE
If you're looking for a laid-back location to take a break, head toLowdown Coffee on George Street. Their minimalist contemporary surroundings are ideal for when you just need to switch off for a while with one of their excellent coffees made with beans from Swedish roasting house Koppi. Tea drinkers can enjoy a brew of Postcard Teas which comes from small producers who farm less than 15 acres. You'll also find a daily selection of freshly made cakes, pastries and soups on the menu too if you want to extend your me-time pleasure.
---
10.
The Milkman
7 and 52 Cockburn Street, Edinburgh, EH1 1BP
With two venues on Cockburn Street, both minutes from Waverley Train Station,The Milkman's cafés have creative seating and beautiful window seats which are perfect for watching the world go by. Paired with a rustic and aesthetically pleasing interior, they have a wonderful intimate atmosphere to enjoy your coffee amongst. Also keep an eye out for their sweet treats supplied by Glutteny, which are sometimes vegan and always gluten-free.
---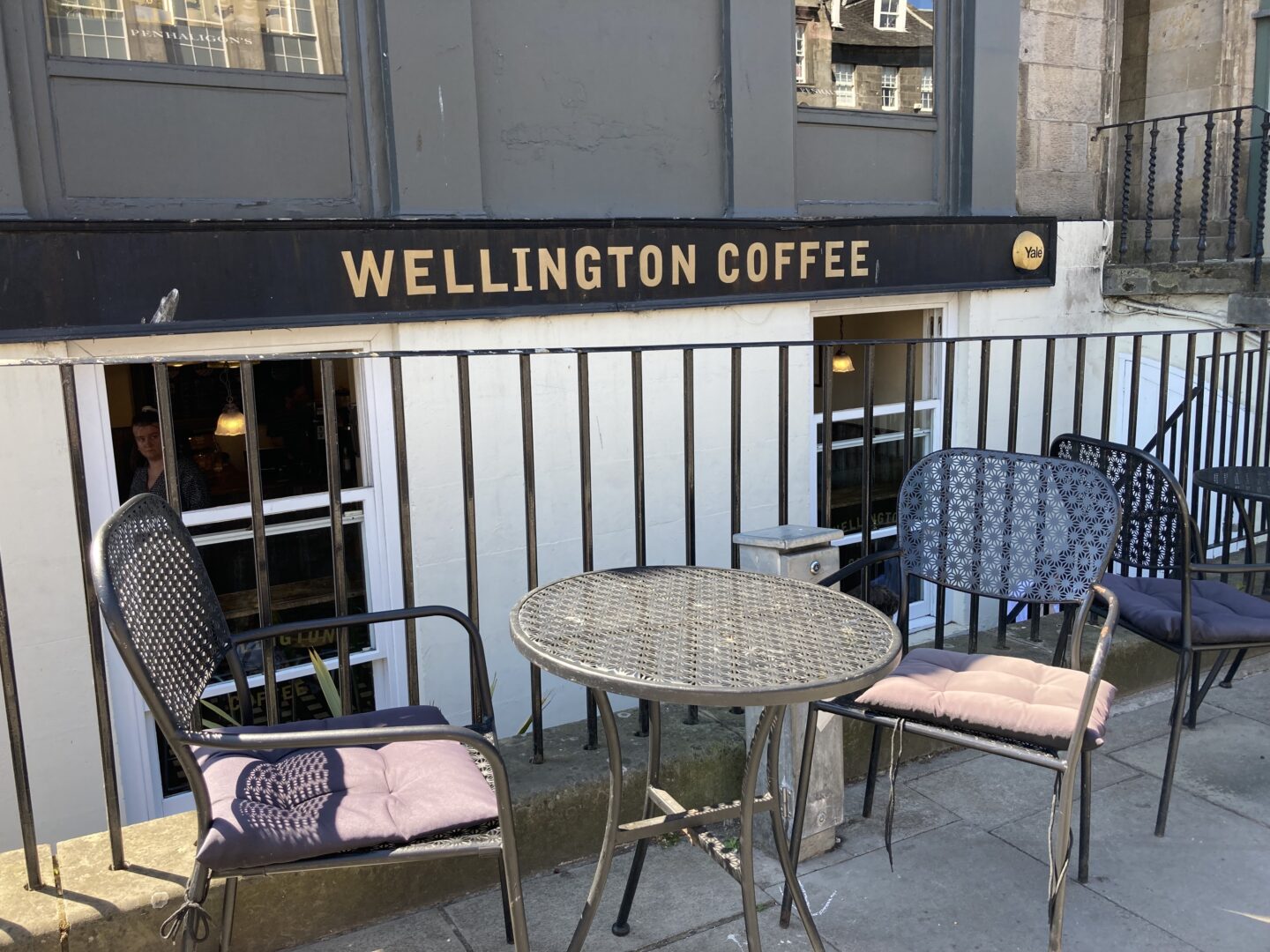 11.
Wellington Coffee
33a George Street, Edinburgh, EH2 2HN
With the smell of freshly ground coffee wafting onto George Street, it's hard to give Wellington Coffee a miss. Their selective menu of bakes and cakes allows the coffee to take the limelight and boy, does it shine! Small but cosy, their charismatic venue boasts well-trained baristas and flavoursome coffee.
---
12.
PekoeTea
11 Leith Walk, Edinburgh, EH6 8LN
PekoeTea is all about fresh, high quality, ethically traded tea. They work closely with suppliers from around the world to source a wide range of high-grade, loose-leaf tea which is shipped fresh to Edinburgh. Visit their tea shops on Leith Walk to sample one of their many varieties, brewed to perfection by their expert team. They also sell packs of their teas in store so you can enjoy a great cuppa at home too.
---
13.
Linton & Co
Waverley Mall, 3/48 Waverley Bridge, Edinburgh, EH1 1BQ
Opened in spring 2021, Linton & Co are an independent speciality coffee and luxury brownie company. With coffee from Clifton Coffee's Direct Trade E1 Project and handcrafted brownies based on their secret family recipe which use only the finest of ingredients, this is truly brownie heaven.
Open daily, they also serve a range of breakfast and lunch options including their fresh smoothies and home-made porridge. Choose from 'The Belter' – Linton & Co brownie bites with caramel sauce, 'The Nova Scotia' – bacon & maple syrup or 'Kiss from a Rose' – Edible rose petals, almond butter, pumpkins seeds and honey.
---
Find more tasty bites
From traditional Scottish fare to worldwide flavours, you won't go hungry in Edinburgh.
---
Healthy Food

Enjoy wholesome and nutritious eats in Scotland's capital. Throughout Edinburgh, there's a fantastic range of…

Comfort Food

Feed your heart and soul at these comfort food hot-spots in Edinburgh. When the nights are…

Afternoon Tea

Luxurious, elegant surroundings or a cosy and cheerful atmosphere? We have sipped, supped and savoured to bring…

Scottish Food and Drink in Edinburgh

Treat yourself to the very best of local food and drink at our favourite Scottish bars and restaurants.

Around the World

With lots of fantastic restaurants serving up international cuisine in Edinburgh, you can eat your way around…

Fine Dining in Edinburgh

Treat yourself at some of the finest restaurants in the country in Edinburgh.

Bars and pubs in Edinburgh

Whatever your favourite tipple you can be guaranteed a warm Scottish welcome in Edinburgh's bars and pubs.

Vegetarian and Vegan

If you're looking for vegetarian and vegan places to eat in Edinburgh, you won't be disappointed. Scotland's…

Bakeries and Delicatessens

Read on for our pick of some of the best bakeries and delicatessens in Edinburgh.