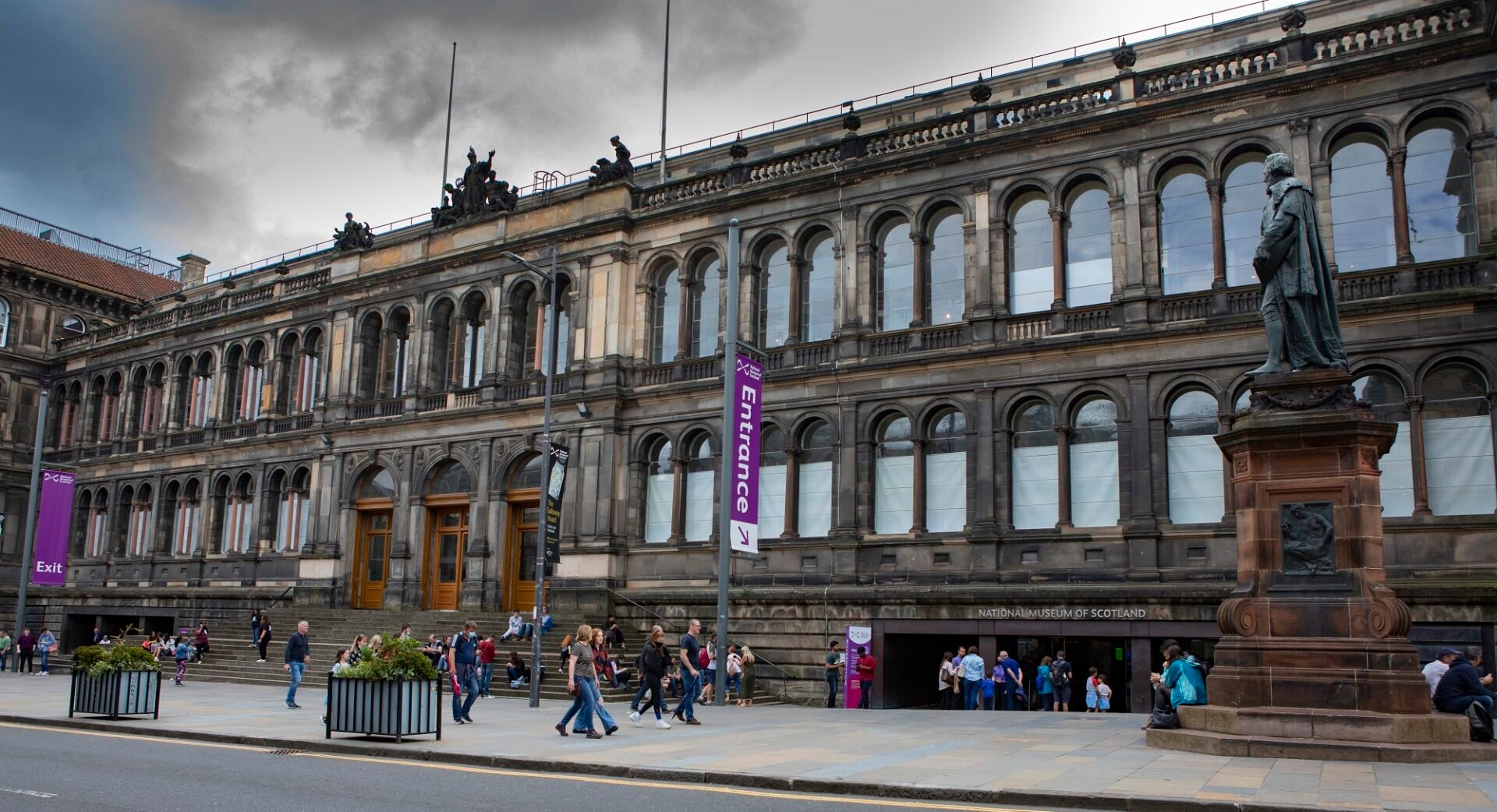 Edinburgh is full of fascinating museums that cover every area of interest that you could possibly imagine.
Whether you're into science, medicine, world culture, history, economics or even teddy bears, there's a museum in Edinburgh that's sure to intrigue, thrill and fascinate you.
---
Museums in Edinburgh
---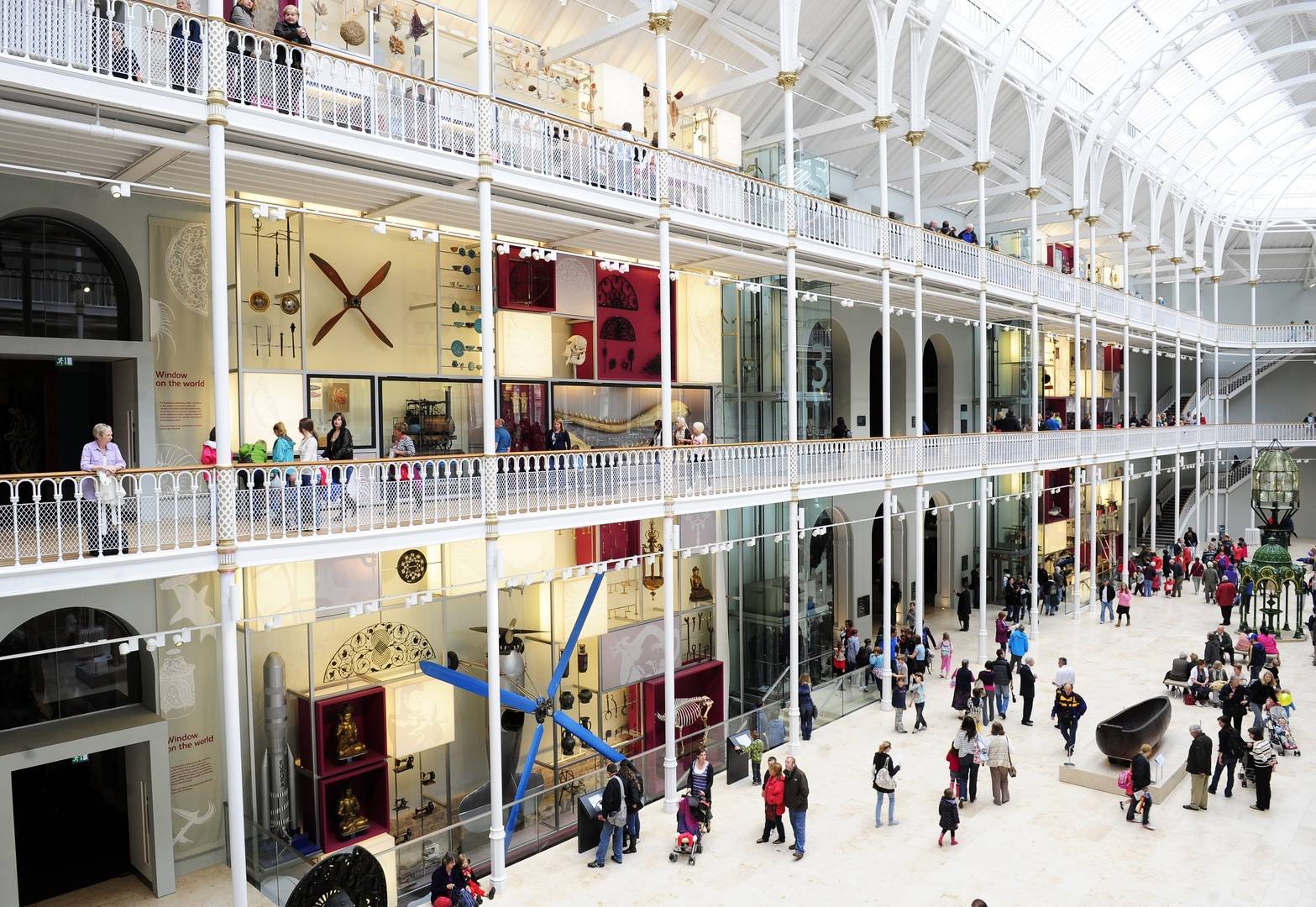 1.
National Museum of Scotland
Arguably Edinburgh's largest and busiest museum, the National Museum of Scotland has a range of exhibits from around the world, showcasing art, design and fashion, the natural world, science and technology, Scottish history and archaeology and world cultures.
Before you explore the exhibits on display, take a moment to take in the striking architecture of the Grand Gallery, a beautiful example of Victorian design with soaring high pillars, large windows and a magnificent glass ceiling that floods the gallery with natural light. From here you can walk through to the contemporary building, dedicated to telling Scotland's story through fascinating displays and artefacts.
Top Tip 1: Make the most of your trip by taking part in one of the new self-guided trails. These include a Family Puzzle trail, a Staff Top Picks trail, and an audio-led Reset trail to help you find moments of calm and mindfulness.
The museum is free to visit. Some special exhibitions are chargeable.
---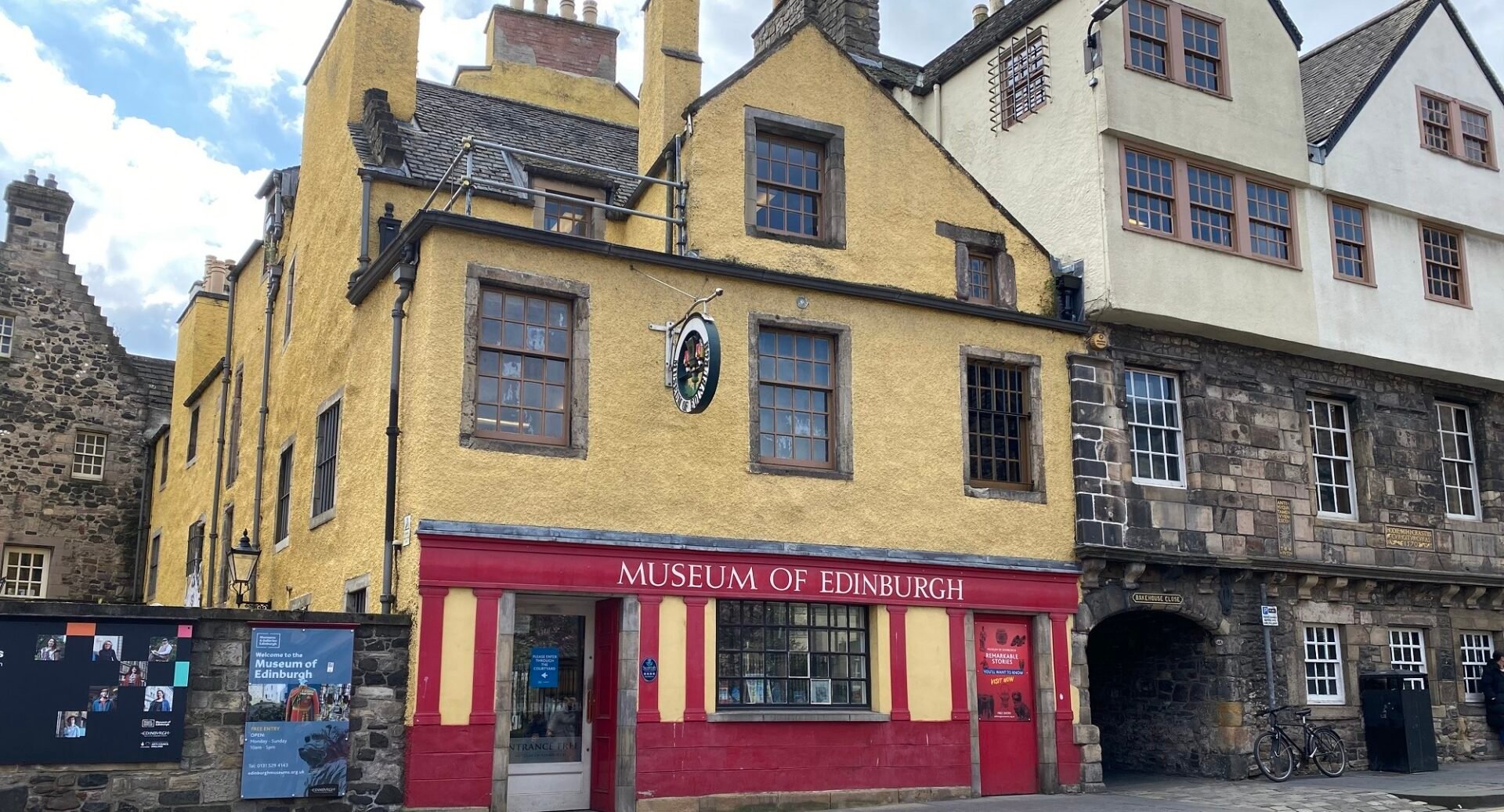 2.
Museum of Edinburgh
Found in the iconic bright yellow Huntly House, The Museum of Edinburgh is a must-visit for anyone who wants to discover the story of our city. Take a look at the collar which once belonged to Greyfriar's Bobby, see James Craig's original plans of the New Town, get lost in a spectacular collection of silver and read the historically significant National Covenant.
In addition to the permanent collections, there is a regular programme of special exhibitions hosted at the museum.
Top Tip: This museum should definitely be on the do-list of Outlander fans – Huntly House featured in season 3 of the popular TV series.
The Museum of Edinburgh is free to visit, with donations welcome.
---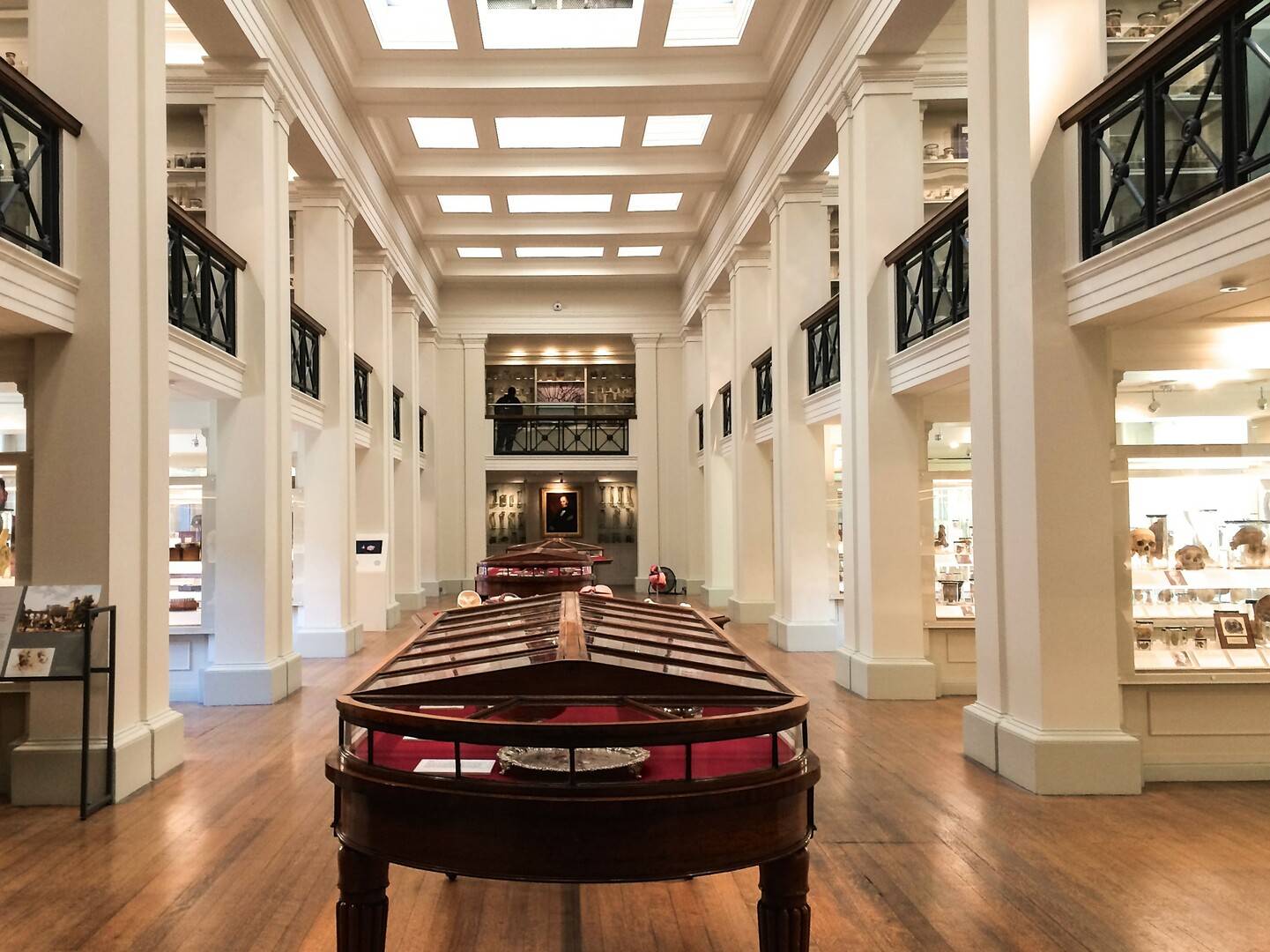 3.
Surgeons' Hall Museums
If you're fascinated by the wonders of the human body, these museums on Nicolson Street are a must-visit.
Owned by The Royal College of Surgeons of Edinburgh, Surgeons' Hall Museums consist of The Wohl Pathology Museum, The History of Surgery Museum, The Dental Collection and Body Voyager. The museums reopened in 2015 after an extensive refurbishment, making the collections more engaging and accessible than ever before.
The Wohl Pathology Museum is one of the largest collections of pathological anatomy in the world, with rows of cabinets filled with well-preserved specimens that give a fascinating insight into the human body. Go across the hall to The History of Surgery Museum and explore Edinburgh's significant contribution to surgical practice across the globe, including some of the more grisly details (keep an eye out for the pocketbook which is said to be made out of the skin of bodysnatcher William Burke), and learn about the development of dentistry from its earliest days to modern times in The Dental Collection.
---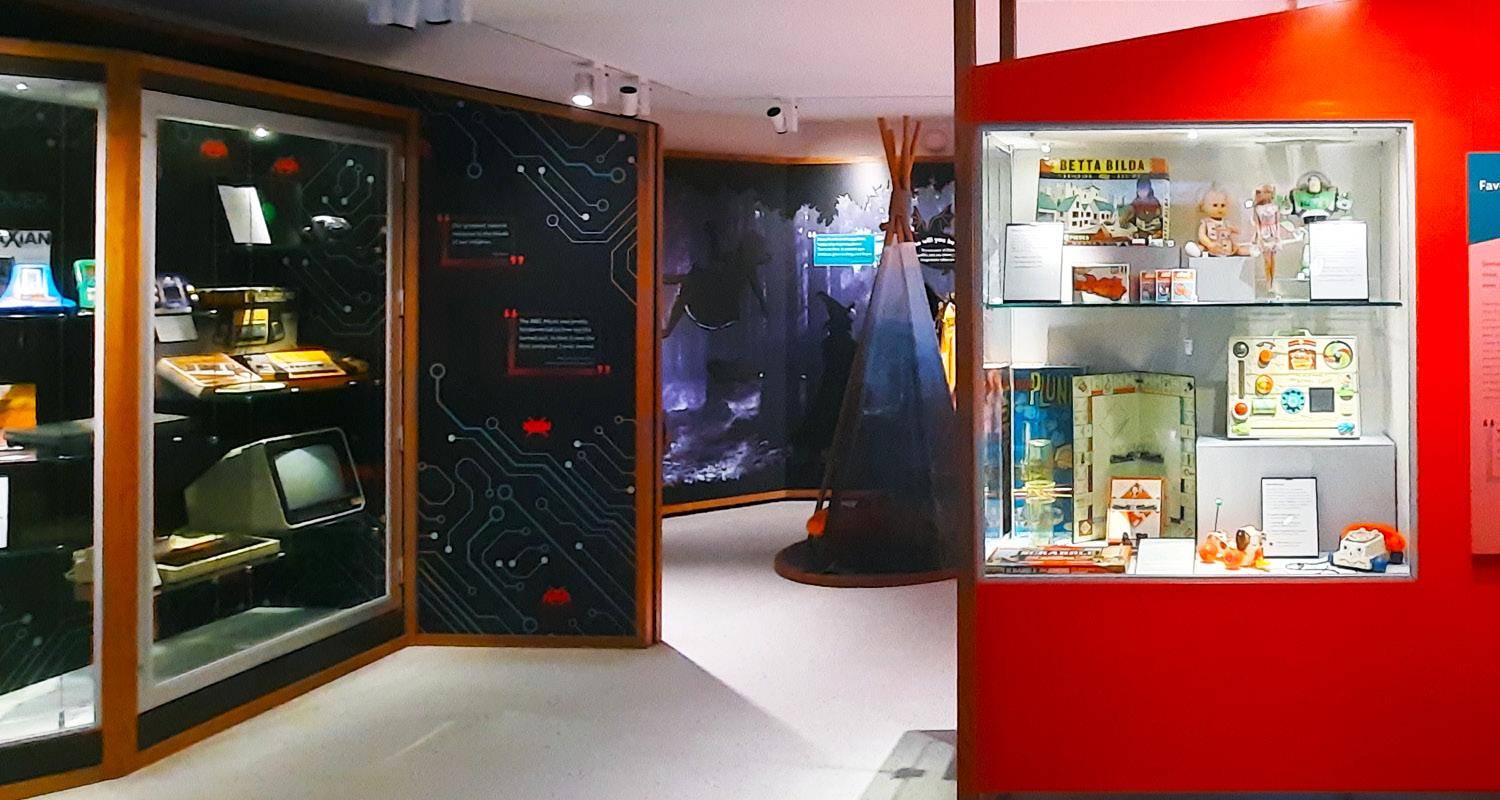 4.
Museum of Childhood
Take a trip down memory lane and explore the first museum in the world dedicated to the history of childhood.
With five galleries to explore, at The Museum of Childhood you'll find fascinating and rare objects from childhoods past, including toys, games, clothes, books and dolls dating from the 1800s to the present day.
Old or young, this museum is sure to delight all ages.
Top tip: Don't miss Stanbrig Eorls, the largest dolls house in the museum's collection. Dating from 1894 and donated to the museum in the 1960's, it has 19 rooms and even electric light and running water!
---
Copyright Jim Stephenson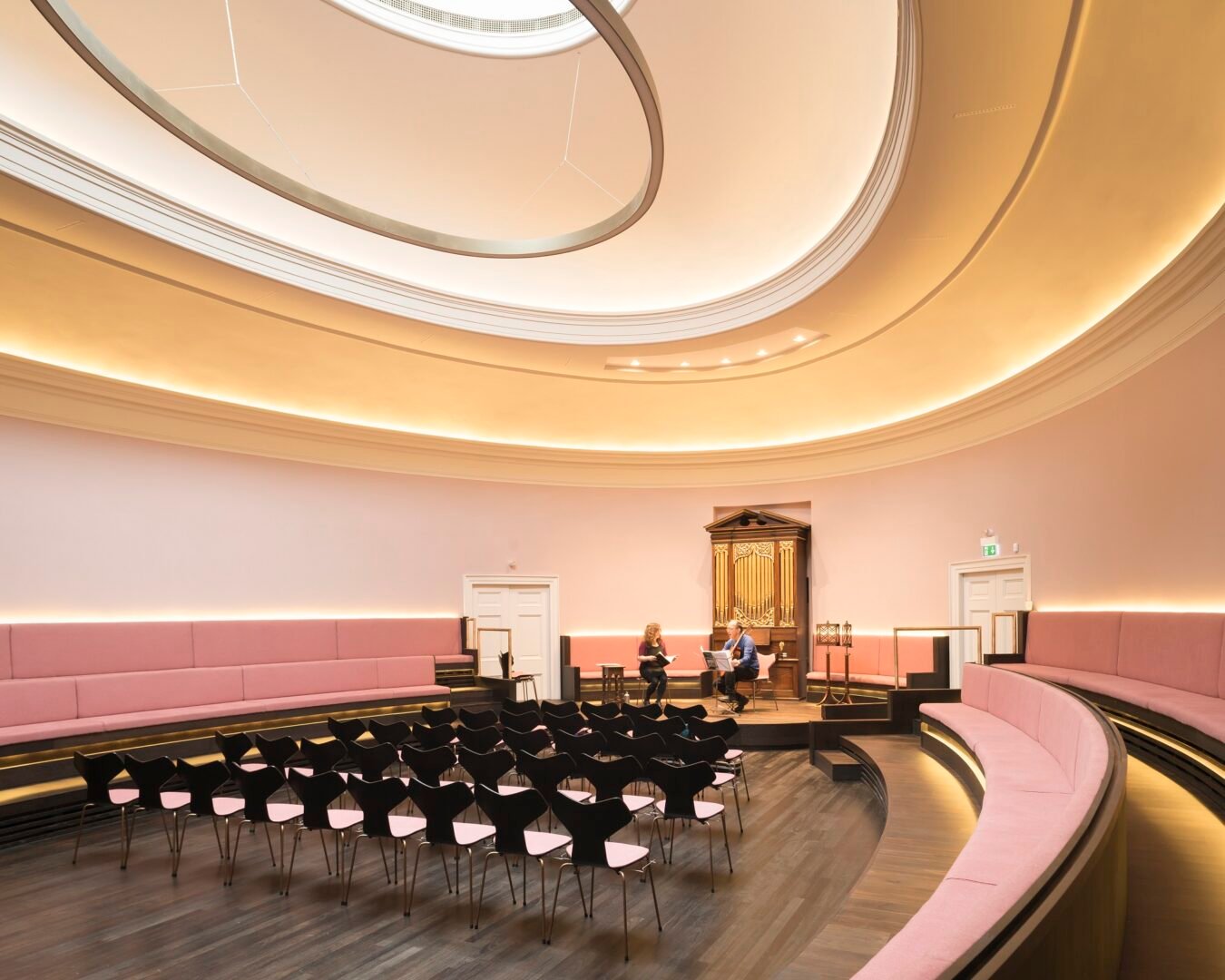 5.
St Cecilia's Hall: Concert Room and Music Museum
Discover one of the world's most important collections of musical instruments and Scotland's oldest purpose built concert hall within the impressive St Cecilia's Concert Room and Music Museum.
With over 400 objects across four stunning galleries, explore the stories behind musical instruments dating back to the 16th century, along with the characters behind their creation.
In addition to gallery exhibitions, St Cecilia's also host a lively and engaging programme of events throughout the year, from concerts and talks to workshops and tours.
Top tip: Don't miss the most famous harpsichord in the world in the Binks Gallery – the Taskin 1769.
---
Image Credit: Douglas Robertson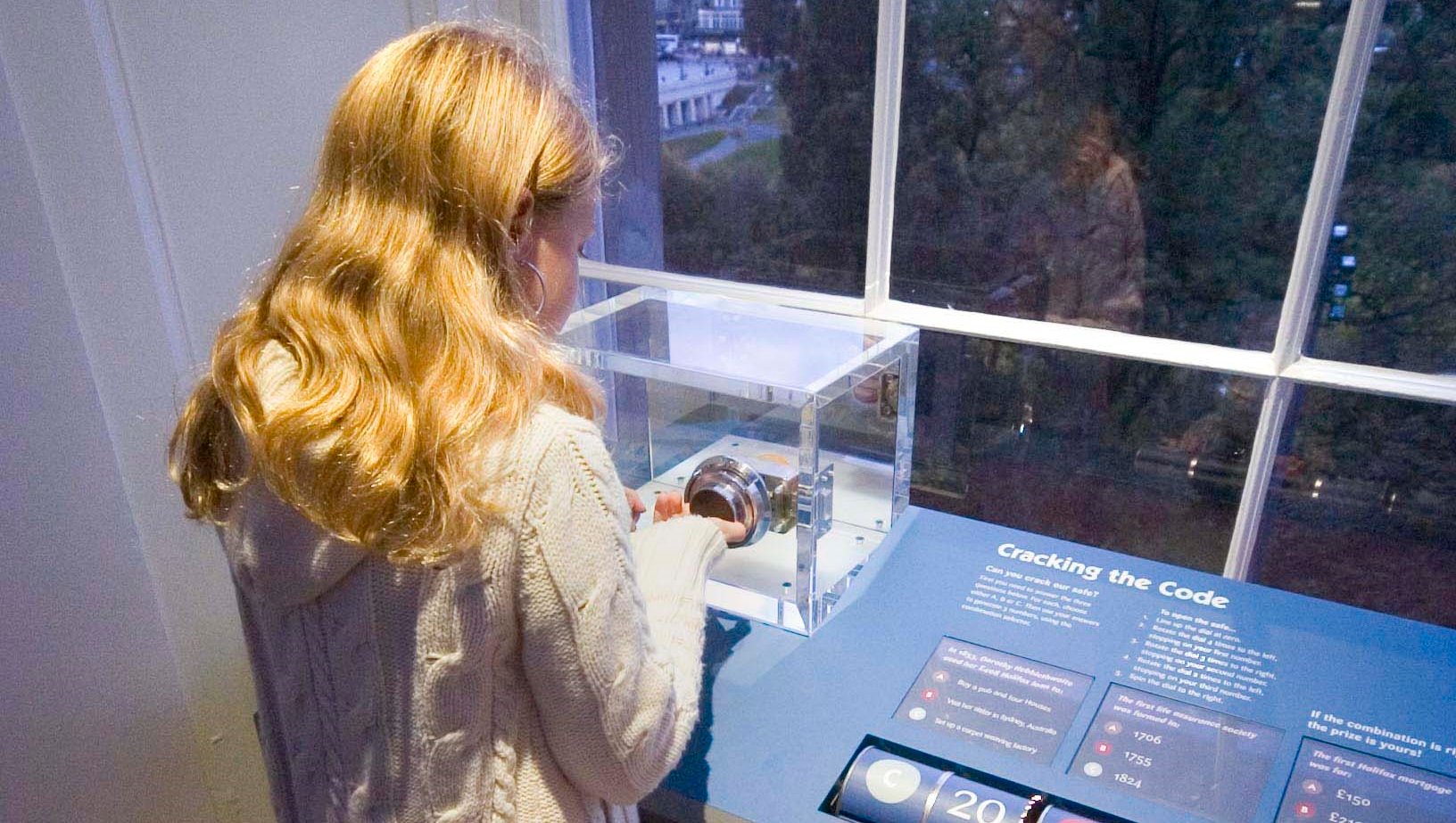 6.
Museum on the Mound
Take a fresh look at money in the Museum on the Mound.
Located in the beautiful iconic building of the Lloyds Banking Group headquarters on The Mound, this free to visit museum gives a fascinating insight into the world of economics and money. Have a go at cracking open a safe, see Scotland's oldest banknote and get an idea of what one million pounds actually looks like.
Unfortunately they don't give away free samples, but this is still a fantastic day out for anyone who has an obsession with coins, notes, and everything in-between.
---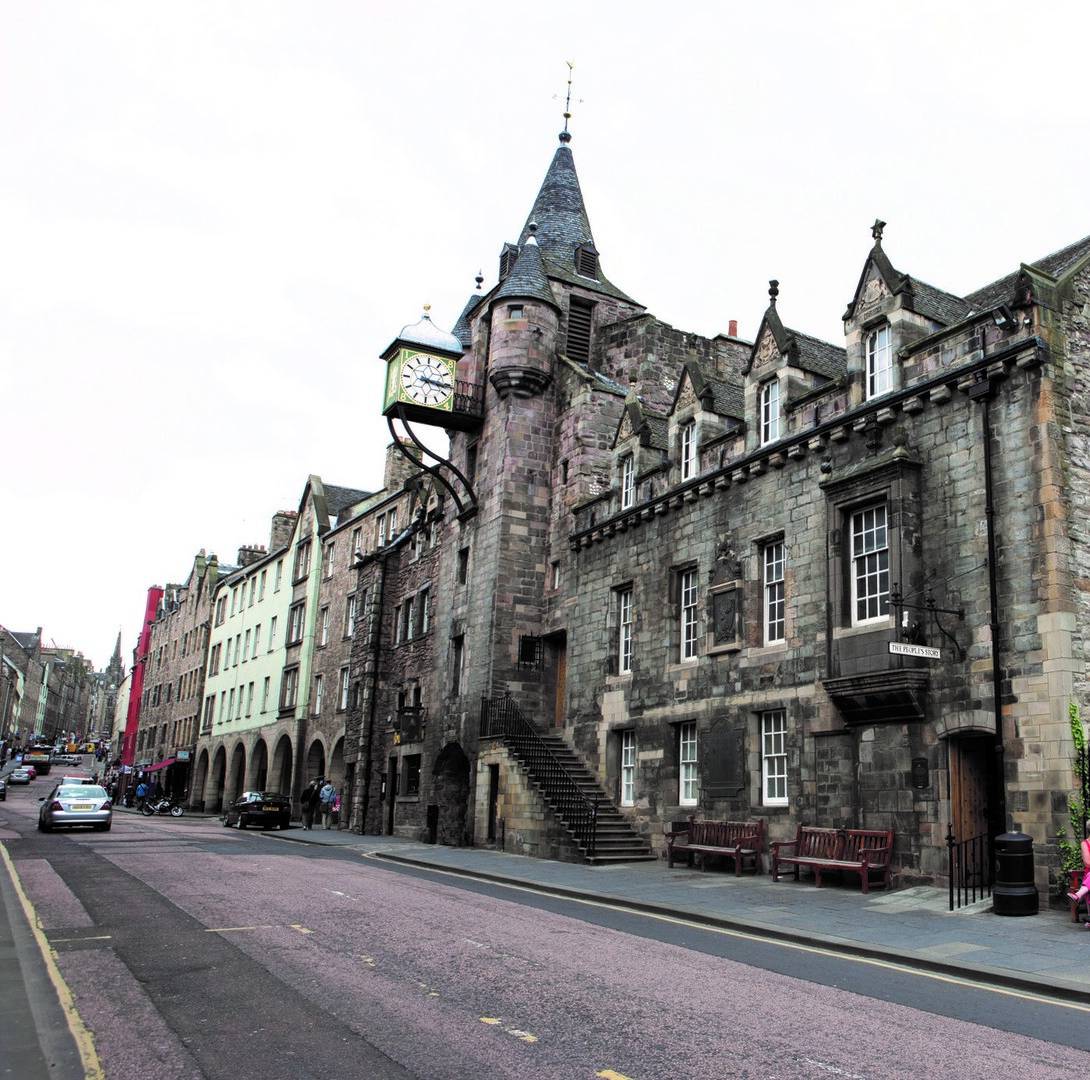 7.
The People's Story Museum
The People's Story is located in the Canongate Tolbooth, which is a historic landmark in itself, built in 1591.
This museum provides visitors with a realistic and fascinating look at what life was like for Edinburgh citizens in days gone by. Explore displays that range from crime and punishment to a night out at the cinema; the suffragettes to Leith docks; advertisements for work at breweries to figures of 1980s punk.
This is the perfect place to get a glimpse into the Edinburgh of everyday people – from the 18th century to recent times.
Free entry, donations welcome.
---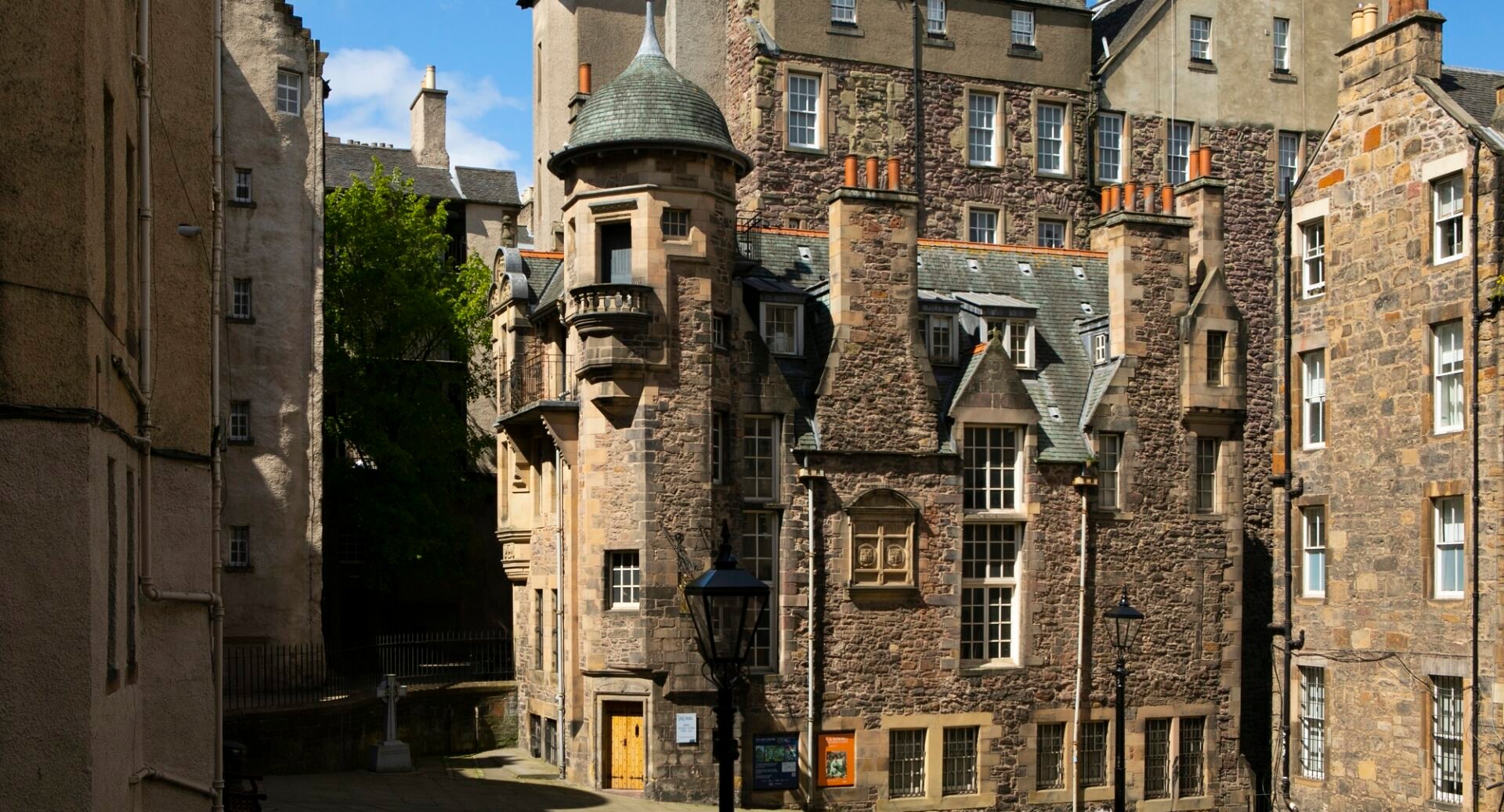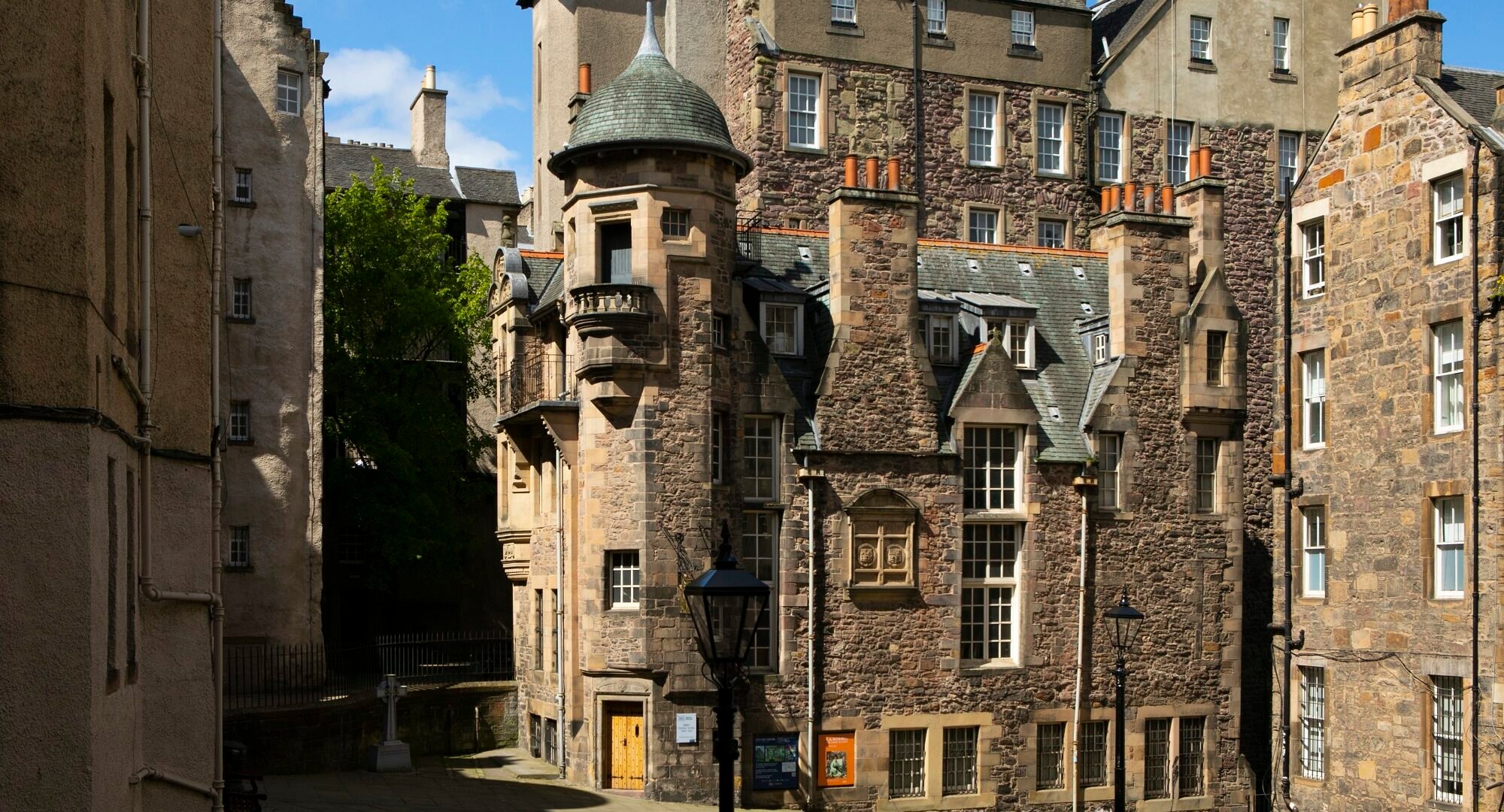 8.
The Writers' Museum
Celebrate the lives of Scotland's greatest writers, Robert Burns, Sir Walter Scott and Robert Louis Stevenson at the architecturally enthralling Lady Stair's House, built in 1622.
At the Writers' Museum you can see Robert Burns' writing desk, the printing press on which Scott's Waverley novels were produced and many more.
Free to visit, with donations welcome.
---
Image Credit: Museum & Galleries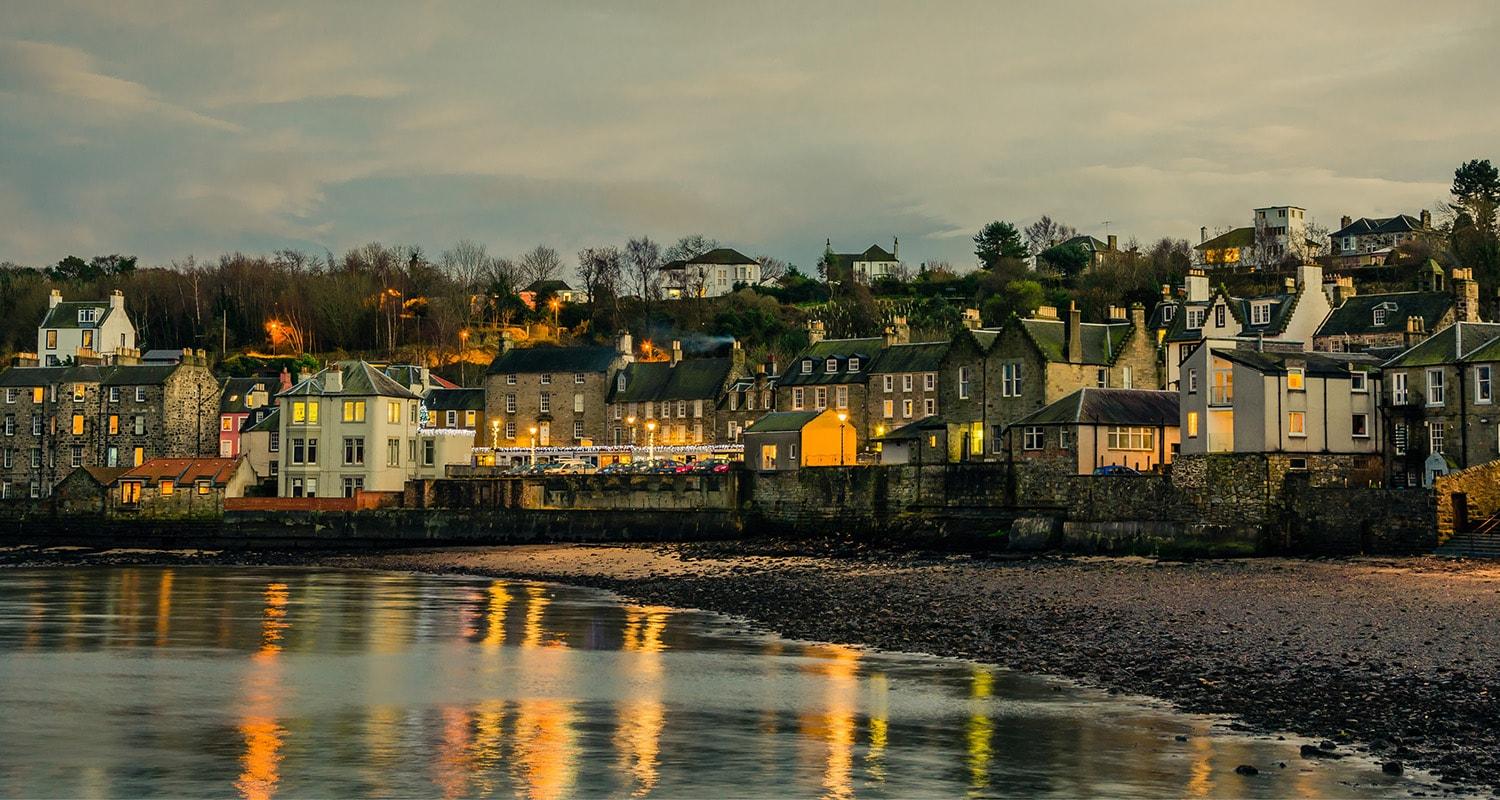 9.
Queensferry Museum
Queensferry Museum showcases the past and traditions of historic Queensferry and neighbouring Dalmeny.
As well as permanent displays, the museum hosts a room dedicated to temporary exhibitions, curated by community groups.
With stunning views out onto the Firth of Forth and UNESCO World Heritage site, the Forth Bridge, whether your interest is social history, folk traditions or civic engineering, there's something here for everyone at this small but enjoyable museum.
Free to visit, with donations welcome.
---
10.
National War Museum
Located Edinburgh Castle, the National War Museum shines a light on 400 years of Scotland's military history.
Through a collection of uniforms, medals, weapons, paintings, ceramics and silverware, it explores life in the armed forces, right up to the current day.
Access included with admission to Edinburgh Castle.
---
There's always a lot happening in Edinburgh
From special exhibitions to festivals, shows to workshops…
---
Castles and Historical Places

Make sure you check out these top castles and monuments when you're in the city.

Markets

Edinburgh markets feature all year round in Scotland's capital city.

Itineraries

Our handy itineraries will make sure that you get the most out of Edinburgh.

Tours

Edinburgh offers a fantastic range of tours to acquaint, educate, entertain and terrorise, all in equal measures.

Top attractions

From museums with world-renowned collections, to tours exploring the city's ancient past, there's a wealth of attractions for all the family to enjoy in Edinburgh.

Hidden Gems

Our hidden gems reveal Edinburgh's best spots to eat, drink, shop and visit.

City Passes

See the city for less with one of these value-for-money city passes.

Shopping in Edinburgh

Luxury brands, high street stores and beautiful boutiques, we have it covered. Shopping in Edinburgh is a fantastic experience catering to all tastes, styles and budgets.

Arts and Culture

Explore the many art galleries in Edinburgh for a great day out.

Night Time Activities

Edinburgh's nightlife sparkles with a full schedule of things to see and do as the clock approaches midnight – and beyond.

Live Music

Next time you're looking for some live music entertainment, be sure to check out Edinburgh.