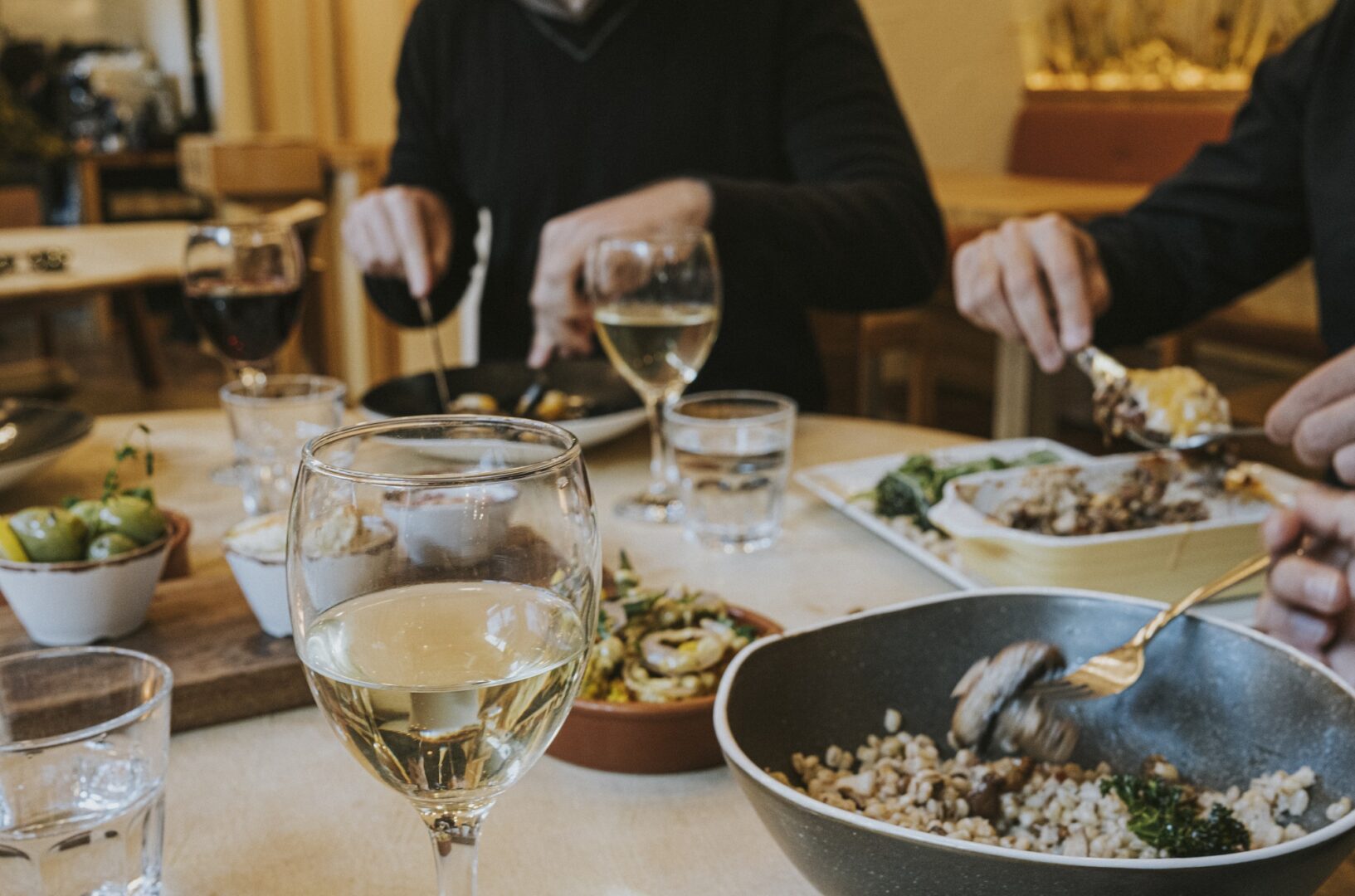 If you're looking for vegetarian and vegan places to eat in Edinburgh, you won't be disappointed. Scotland's capital is a veritable foodie heaven, and there's no need for vegetarians or vegans to miss out on the experience!
There are plenty of restaurants, cafés and bars to choose from, whatever your budget or tastes – from junk food to fine dining. Take a look at our top picks!
Vegetarian and vegan favourites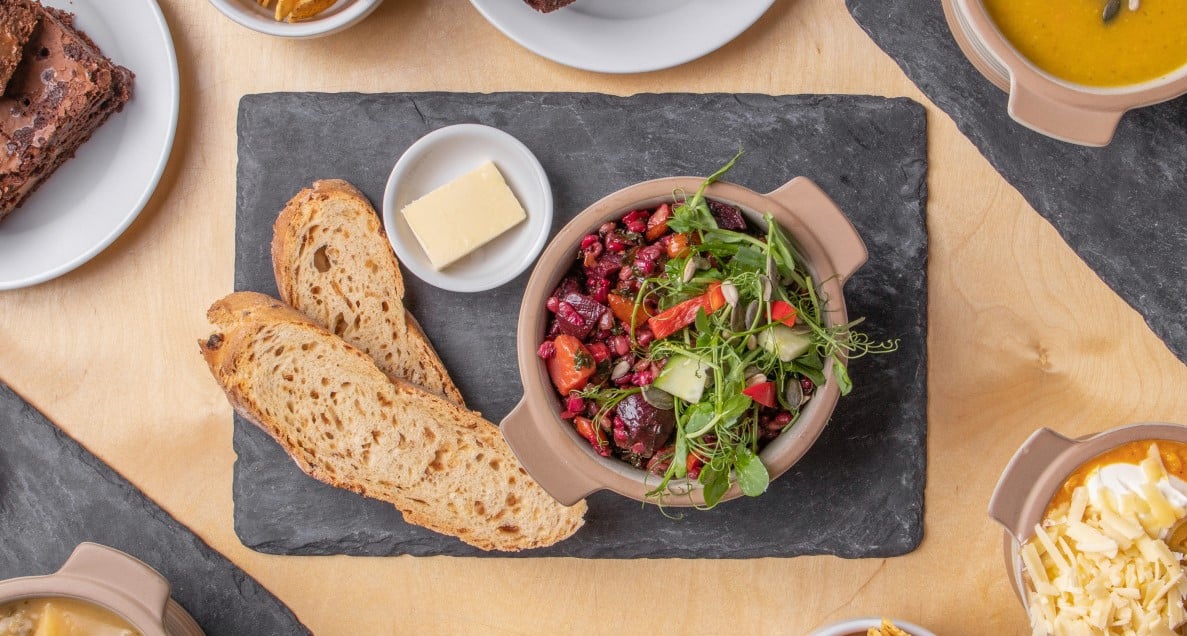 1.
Union of Genius
8 Forrest Road, Edinburgh, EH1 2QN
Union of Genius soup emporium is in the heart of Edinburgh's Old Town, offering a daily choice of five or six different soups, salads and chilli – most of which are either vegetarian or vegan.
If it's too difficult to choose just one soup then opt for the flight of three, with three mini portions. The café is warm and welcoming, just like the staff, and there's emphasis here on sustainability. The budget-friendly prices mean Union of Genius is a popular choice – if the café is busy, opt for a takeaway to eat in the leafy Meadows park, just over the road.
---
Image Credit: Alexis Ko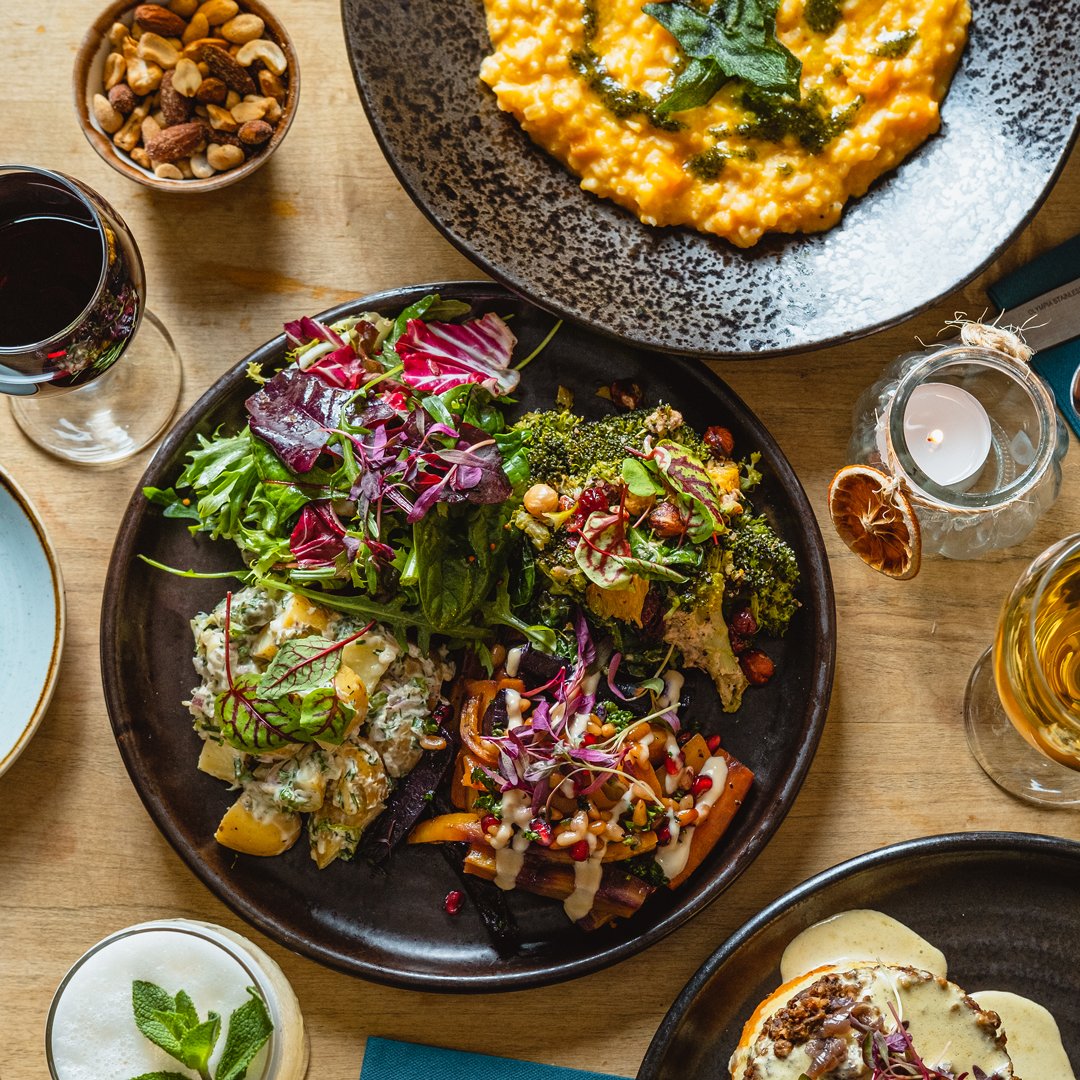 2.
Hendersons
7–13 Barclay Place, Edinburgh, EH10 4HW
Hendersons is an upmarket, stylish restaurant close to Bruntsfield Links, known for innovative vegetarian and vegan dishes.
While the restaurant here is just two years old, they are in fact the continuation of one of the first vegetarian restaurants in the UK and an Edinburgh institution – Hendersons of Hanover Street. Today, Hendersons offers modern dishes alongside updated favourites and beloved classics, using locally sourced and organic produce.
---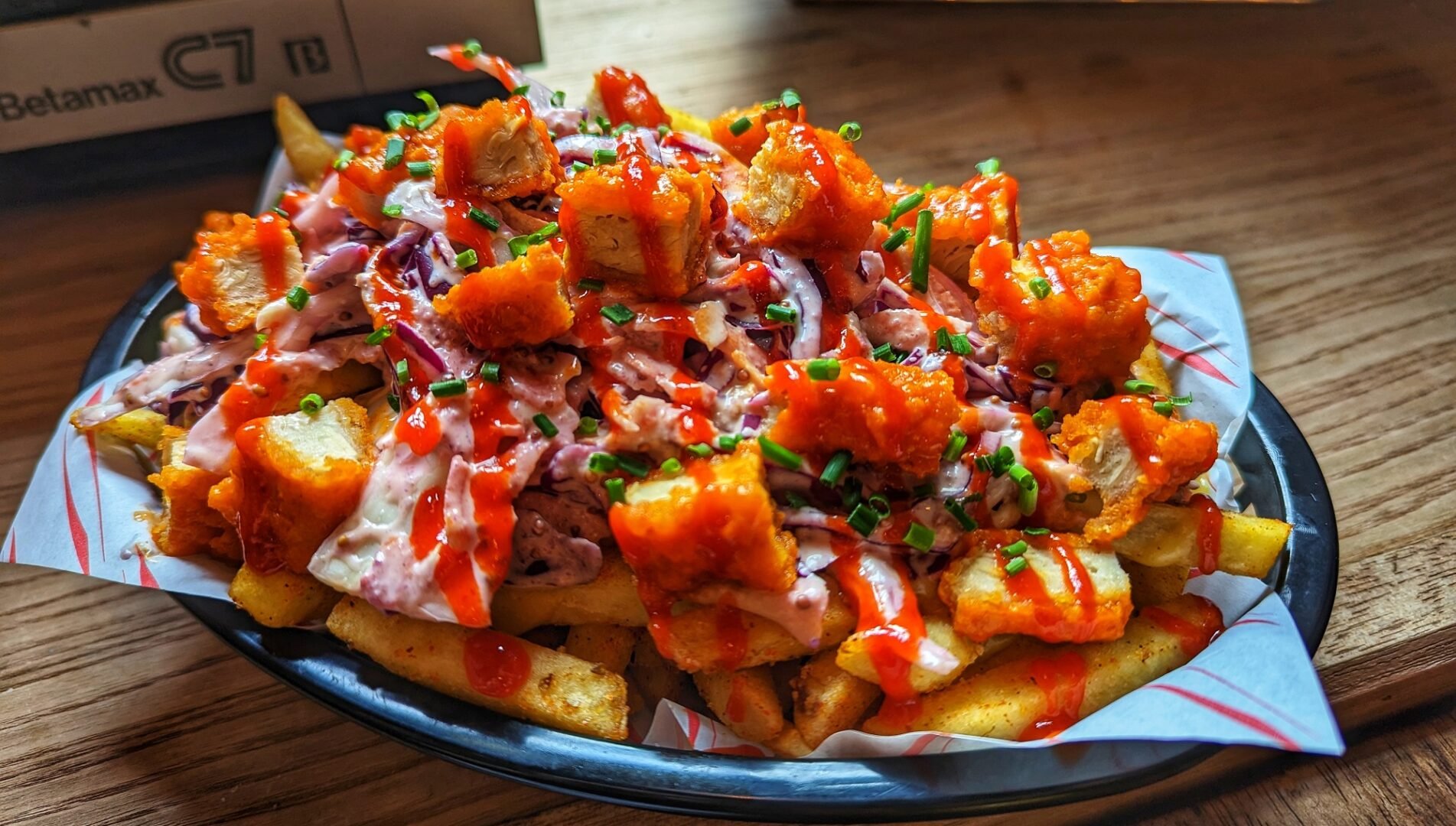 3.
Rabbit Food at The Meadows Tap
27 Causewayside, Edinburgh, EH9 1QF
Rabbit Food offer vegan junk food and street food, receiving rave reviews for their adventurous burgers, dirty fries, milkshakes and desserts.
The creatively named dishes and monthly specials are prepared in the kitchen of retro-themed bar The Meadows Tap. There's a friendly atmosphere, and you're sure to enjoy a great playlist and the selection of board games alongside the cocktail menu and choice of beers on tap.
---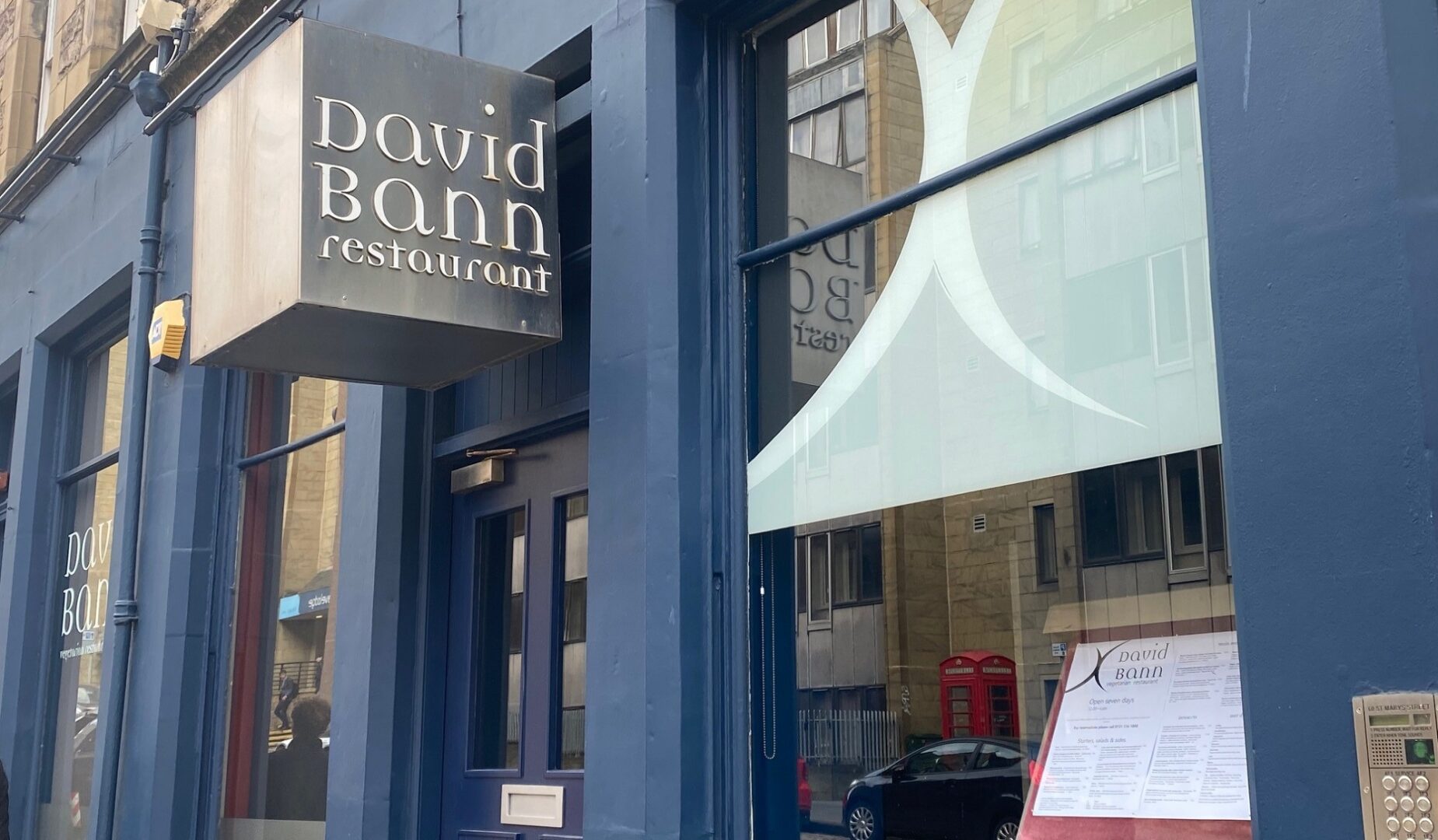 4.
David Bann
56-58 St. Mary's Street, Edinburgh, EH1 1SX
David Bann has been a landmark in Edinburgh's vegetarian scene for 20 years or more, offering high-end creative, innovative cuisine from around the globe.
It's just a short wander from the Royal Mile, and you really can't go wrong here, whether you choose from the à la carte menu or the daytime set menu. Unique dishes are beautifully presented, complemented by the simple, stylish restaurant interior. In addition to the plentiful vegan choices, many of the vegetarian dishes can be vegan at your request.
---
5.
Paradise Palms
41 Lothian Street, Edinburgh, EH1 1HB
Paradise Palms is a unique venue in the Old Town, where delicious vegan and vegetarian food is served up in a relaxed atmosphere, amongst vibrant maximalist décor.
While the bar offers a great mix of beers and cocktails, the mid-sized, mid-priced soul food menu is 100% plant based. Favourites including burgers, dirty fries and corn ribs are big on flavour, and served in generous portions. There's a record store onsite, and guest DJs take to the decks after 10pm at the weekend.
---
6.
Considerit
3–5A Sciennes, Edinburgh, EH9 1NH
Considerit is the place to be if you're looking for an indulgent vegetarian or vegan sweet treat in Edinburgh. This vegan bakery offers a range of artisanal chocolates, a great selection of doughnuts and ice cream, alongside good coffee, iced coffee and milkshakes.
Everything is made fresh onsite daily, with fresh, locally sourced ingredients. Our top tip is to get there as early as possible, so you have the best choice of flavours!
---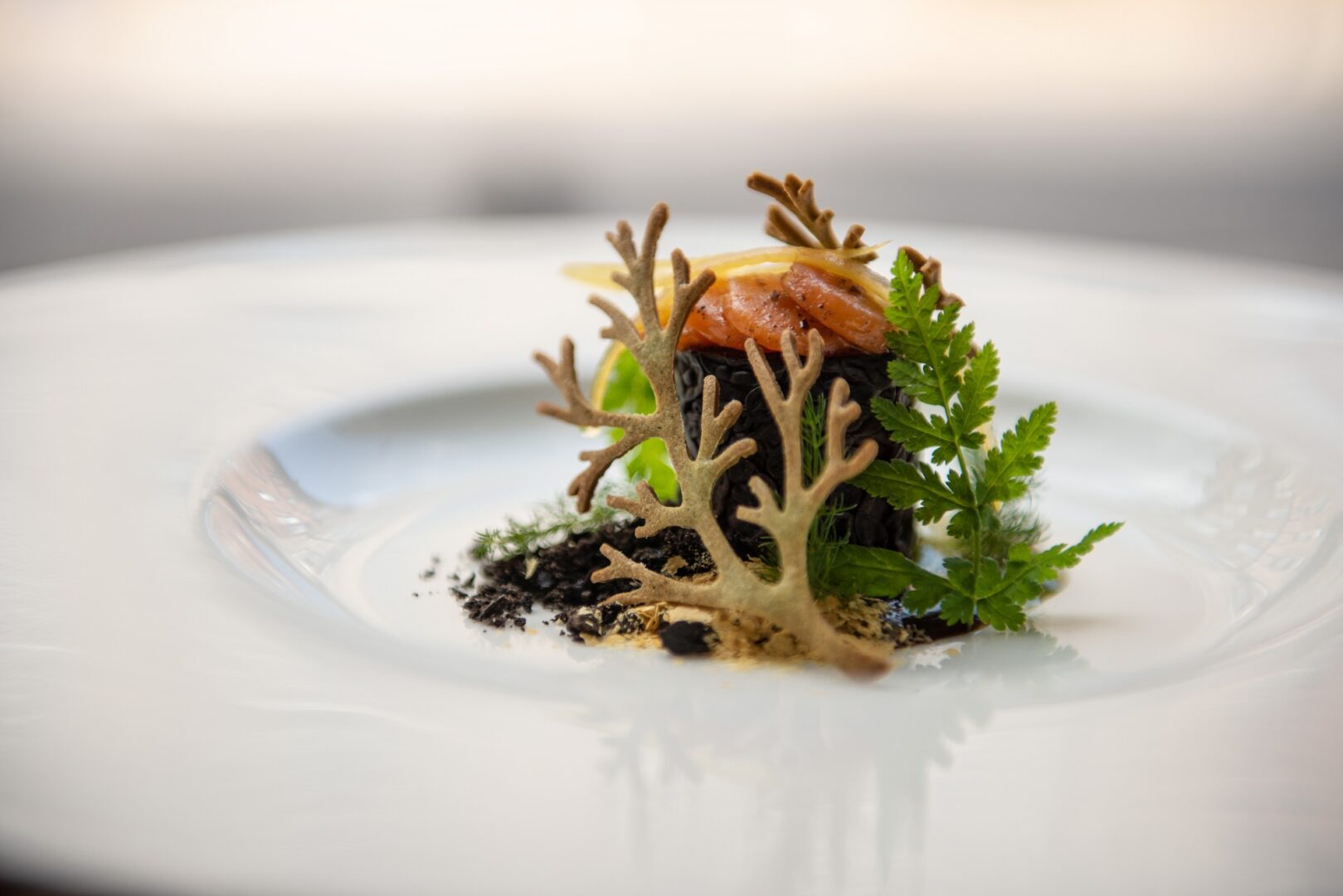 7.
Aurora
187 Great Junction Street, Edinburgh, EH6 5LQ
Hands down, Aurora offers one of the best fine dining experiences in Edinburgh – it's no surprise it comes with a Michelin recommendation. The two dinner sittings per evening in the cosy restaurant make for a more intimate, refined setting, for the six-course seasonal tasting menu. Optional accompanying wine pairings add another layer to the delicate journey of flavours and textures.
If you're in town over a weekend then you can also enjoy brunch or a four-course tasting lunch, all showcasing Aurora's experimental modern European kitchen style.
---
8.
Novapizza Restaurant
42 Howe Street, Edinburgh, EH3 6TH
Edinburgh New Town's Novapizza is little sister to Sora Lella, the first Italian vegan restaurant in Edinburgh. Run by a Roman family, you're guaranteed exceptional vegan dishes bursting with authentic Italian flavours and textures.
Novapizza offers a slightly simpler menu, easier on the pocket while retaining a good selection of dishes. The restaurant is charming and cosy, and the staff are friendly and attentive. If you're craving a good vegan pizza or homemade pasta, then this is the place to be – book in advance if you can.
---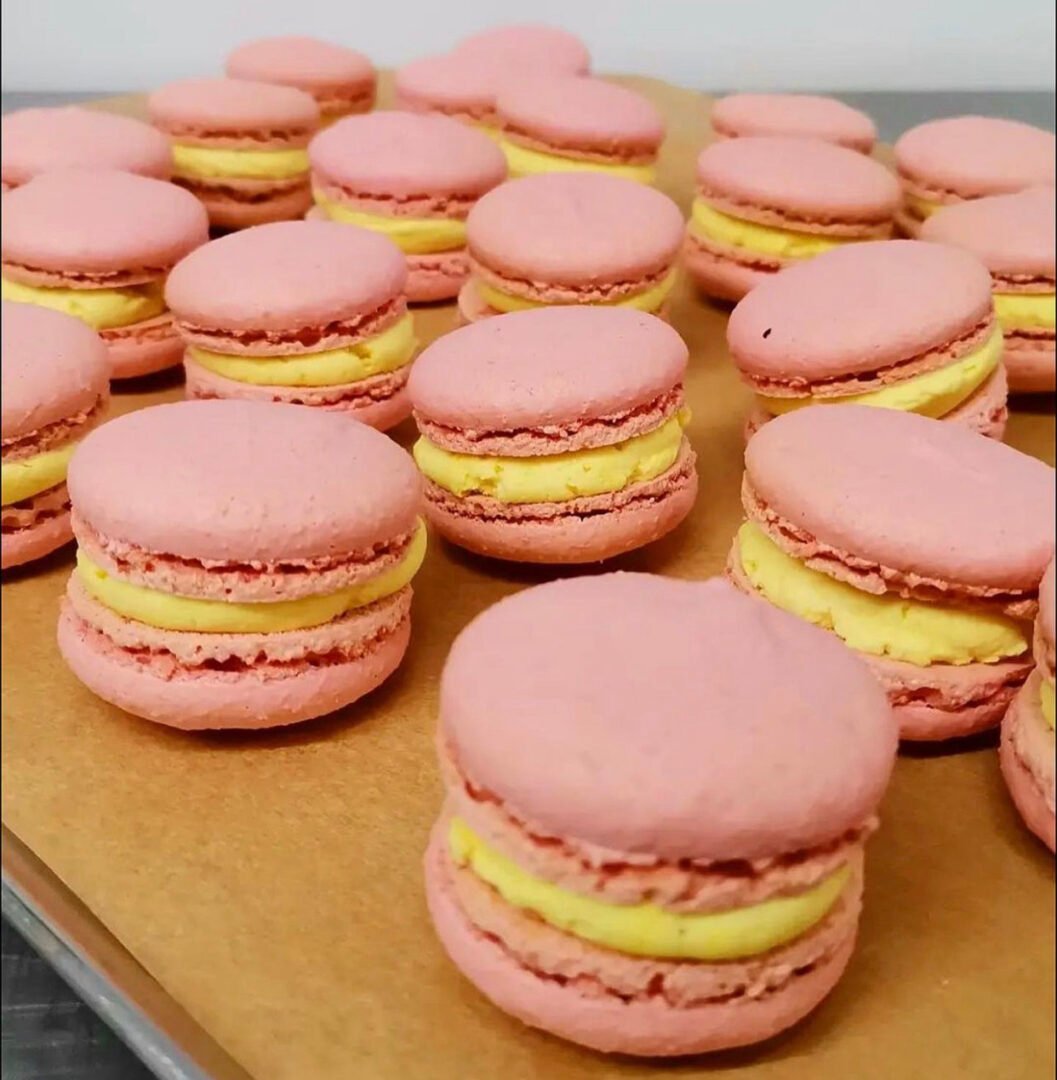 9.
Plant Bae
220 Easter Road, Edinburgh, EH6 8LE
Plant Bae is a small, stylish café, loved for its variety of delicious, adventurous vegetarian and vegan pastries and cakes.
It's a great spot to enjoy a relaxed breakfast, brunch or lunch with friends, with indoor and outdoor seating available. The menu isn't fully plant based, but there's still plenty of choice for vegans. On a Saturday night, Plant Bae becomes a trendy café bar, serving cocktails until 1am.
---
Guide to Food and Drink in Edinburgh
These are just a few of our favourite vegetarian and vegan places to eat in Edinburgh – we really are spoiled for choice here! We'd love to see your favourites – share your experiences using #ForeverEdinburgh. Don't miss our Guide to Food and Drink in Edinburgh for more tips and suggestions for everything from comfort food to fine dining.
---
Healthy Food

Enjoy wholesome and nutritious eats in Scotland's capital. Throughout Edinburgh, there's a fantastic range of…

Comfort Food

Feed your heart and soul at these comfort food hot-spots in Edinburgh. When the nights are…

Afternoon Tea

Luxurious, elegant surroundings or a cosy and cheerful atmosphere? We have sipped, supped and savoured to bring…

Cafes and Coffee Shops

Whether you're a tea jenny or a coffee addict there are plenty of great cafes and coffee…

Scottish Food and Drink in Edinburgh

Treat yourself to the very best of local food and drink at our favourite Scottish bars and restaurants.

Around the World

With lots of fantastic restaurants serving up international cuisine in Edinburgh, you can eat your way around…

Fine Dining in Edinburgh

Treat yourself at some of the finest restaurants in the country in Edinburgh.

Bars and pubs in Edinburgh

Whatever your favourite tipple you can be guaranteed a warm Scottish welcome in Edinburgh's bars and pubs.

Bakeries and Delicatessens

Read on for our pick of some of the best bakeries and delicatessens in Edinburgh.