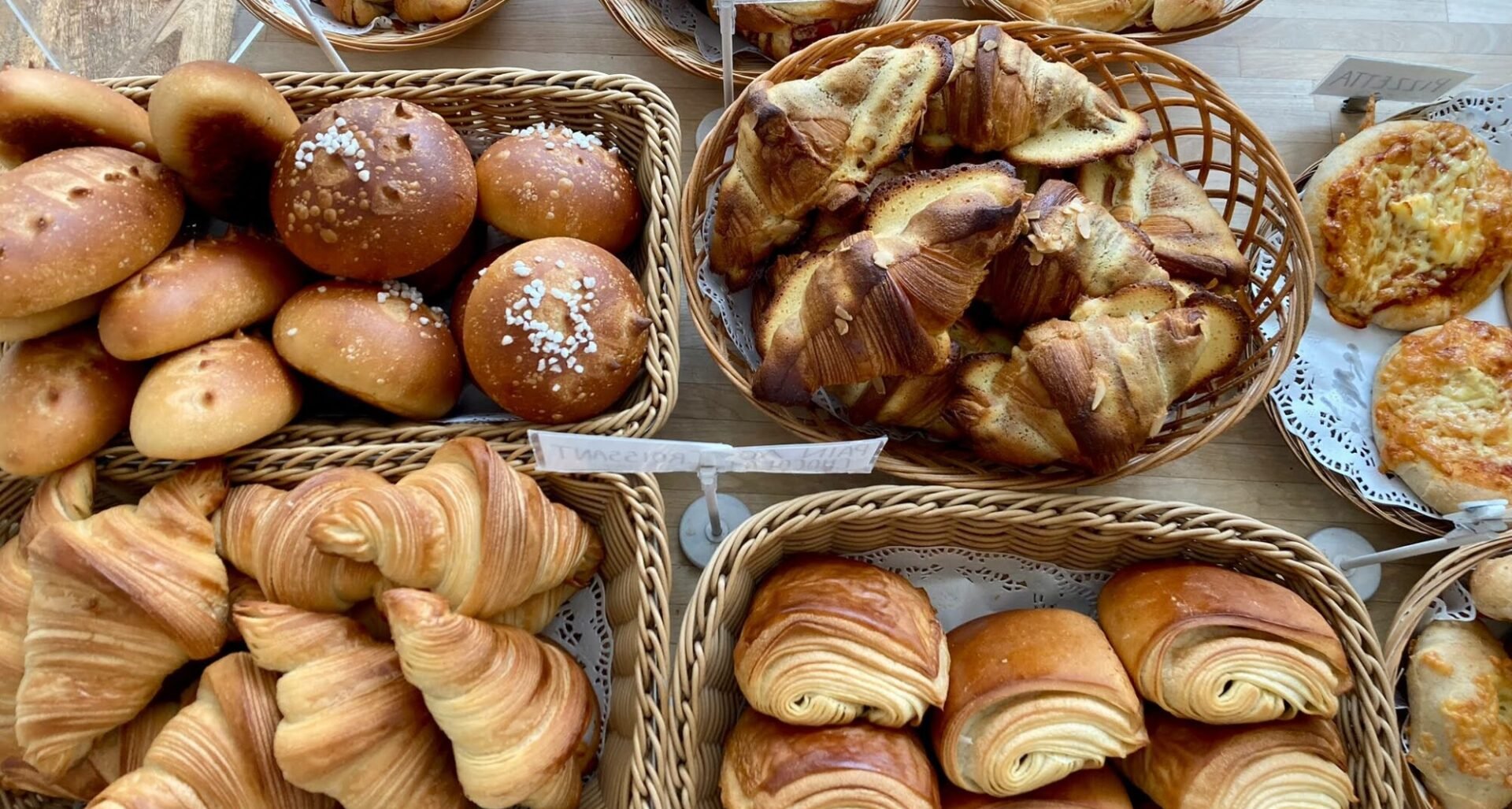 Bakeries and Delicatessens
There are lots of fantastic bakeries and delicatessens in Edinburgh, offering everything from oven-fresh bread and pastry delicacies to the best of local and continental produce. It's hard to beat the smell of freshly baked bread, ripe farmhouse cheeses and delicately spiced savoury treats, or the sight of counters and shelves stacked full of fine delicacies – in fact, it's a real treat for the senses!
Read on for our pick of some of the best bakeries and delicatessens in Edinburgh.
Bakeries and Delicatessens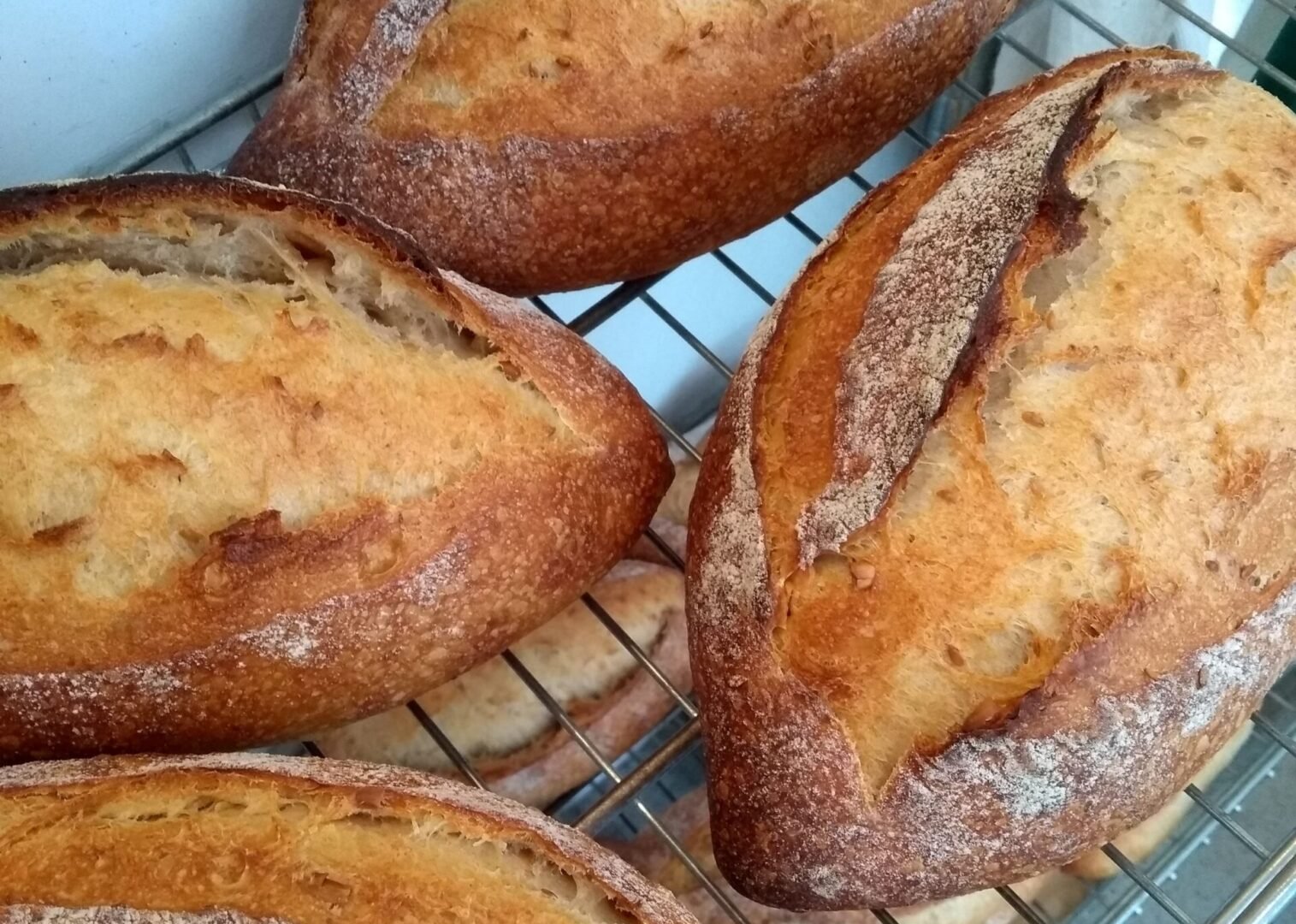 1.
The Wee Boulangerie
67 Clerk Street, Edinburgh, EH8 9JG
As the name suggests, The Wee Boulangerie brings a taste of artisan France to Edinburgh's Southside. The three talented bakers here are passionate about real bread, using only quality ingredients, and baking their range of loaves slowly. Longer baking times means you might just arrive in time for a loaf warm from the oven. Equal care is paid to their range of sweet and savoury pastries, quiches and cakes.
The shop is small, with just a few tables, so you're best to plan to takeaway – you can get a good coffee to go, too.
---
2.
181 Delicatessen
181 Bruntsfield Place, Edinburgh, EH10 4DG
181 Delicatessen is a warm and friendly family-run business; the owners are passionate and knowledgeable about the locally sourced, small-scale artisan produce and refined selection of goodies packed into their Bruntsfield store.
Head through to the seating area tucked away at the back to enjoy freshly made soup or a cheese or charcuterie plate – we love the daily-changing scone flavours. Look out for monthly tasting sessions, too.
---
3.
I.J. Mellis Cheesemongers
330 Morningside Road, Edinburgh, EH10 4QJ
6 Bakers Place, Edinburgh EH3 6SY
30 Victoria Street, Edinburgh, EH1 2JW
Yes, I.J. Mellis is technically a cheesemonger rather than a deli – but as a mainstay of Edinburgh's foodie scene, they deserve to make the cut. Their beautiful, rustic stores in Morningside, Stockbridge and the city centre are full of wheels and wedges of selected artisan and farmhouse cheeses from independent makers here in Scotland and from further afield.
You can stock up on other deli products, too, with their own range of biscuits, chutneys and jams, and fresh bread, cured meats and wines. Find the Cheese Lounge tasting room hidden at the back of the Morningside store.
---
4.
The Pastry Section
86 Raeburn Place, Edinburgh, EH4 1HH
Calling all sweet treat lovers! The Pastry Section independent bakehouse offers up a dizzying array of sweet creations, from cakes and buns to tarts and cookies, and everything in between.
The friendly, talented team bake everything from scratch on-site. It won't be easy to choose from the variety of beautifully presented treats, but we guarantee it will be worth it! Takeaway or take a seat in the stylishly simple café – but get there as early as you can for the best choice.
---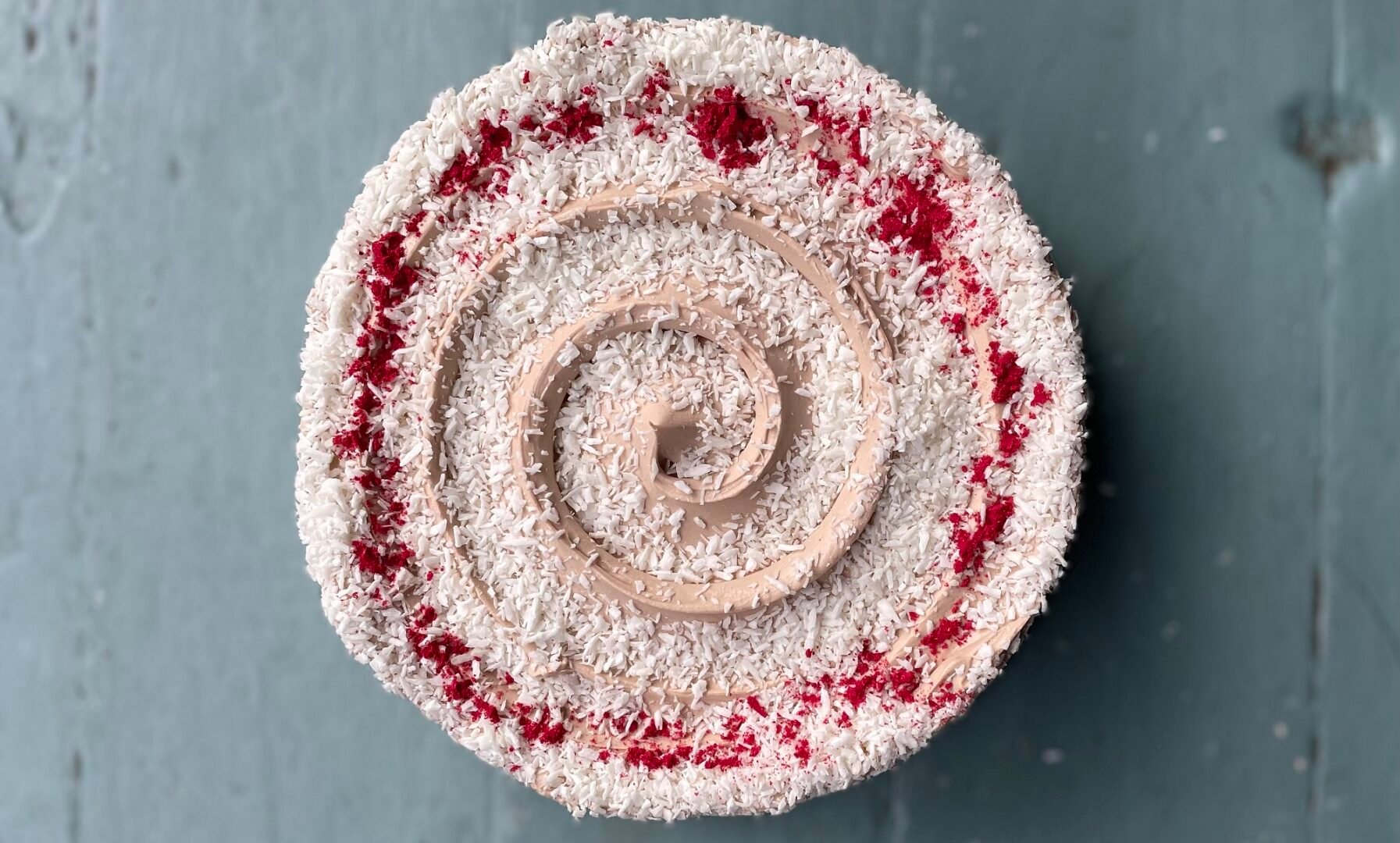 5.
Nice Times Bakery
147 Morrison Street, Edinburgh, EH3 8AG
You'll notice the sweet, warm aroma of fresh baking from Nice Times Bakery as you draw near, before the window display of tempting treats makes the thought of walking past impossible.
This small bakery packs a big punch, serving breakfast rolls, massive sandwiches, fancy focaccias, beautiful cakes and light flaky pastries, along with great coffee. Don't miss their ingenious croissant-muffin fusion, the 'cruffin'. There's only a small seating area here, but you can find Nice Times' sweet creations at their sister café, Lovecrumbs, too.
---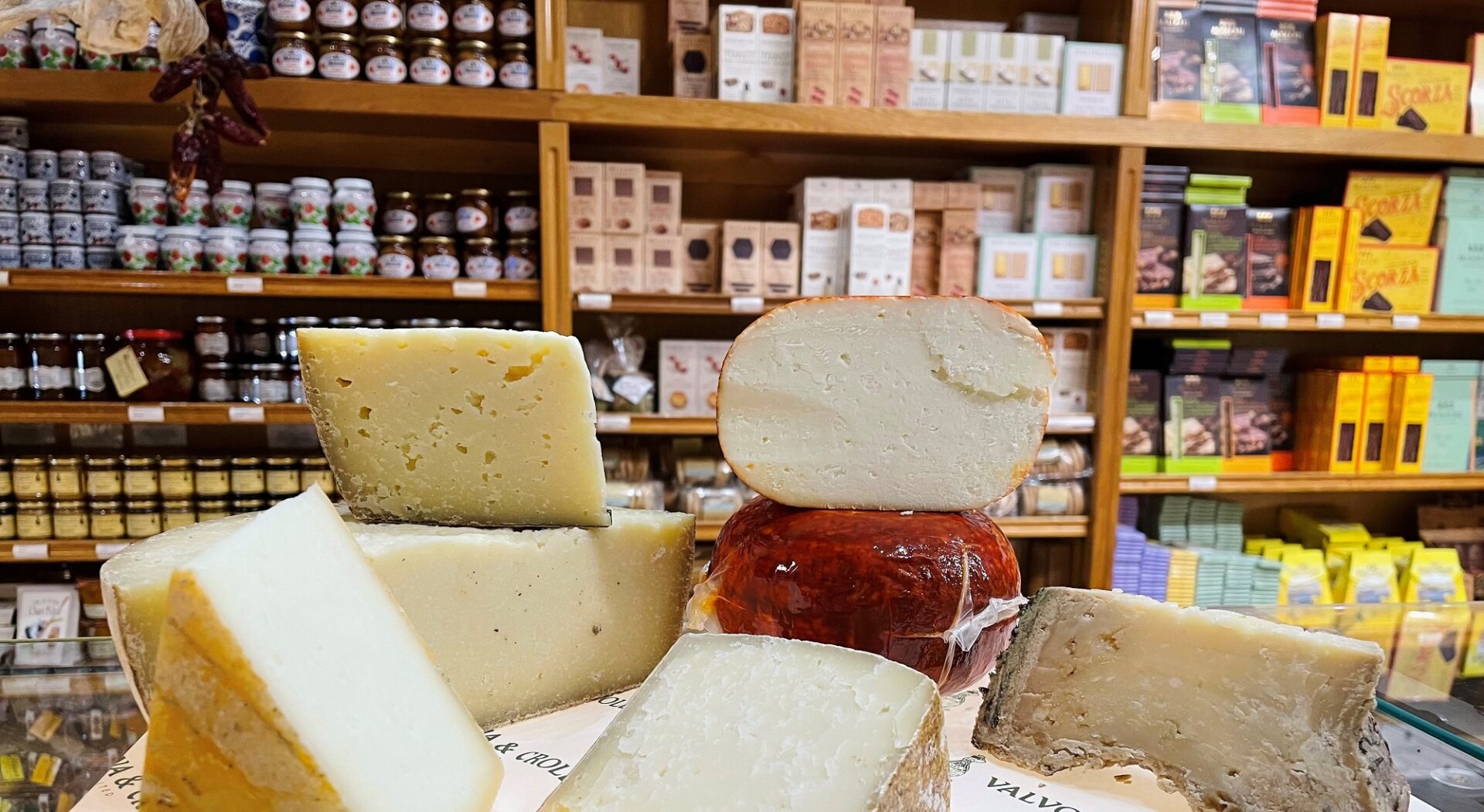 6.
Valvona & Crolla
19 Elm Row, Edinburgh, EH7 4AA
Don't be fooled by the small entrance to Valvona & Crolla – venture inside and you'll find yourself in a veritable emporium. This independent, Italian-family-run store is Scotland's oldest deli and Italian wine merchant, and an Edinburgh institution.
Shopping here is a sensory adventure among floor-to-ceiling shelves stacked with gourmet speciality foods, meats hanging from the ceiling, and a lengthy cheese counter. Emphasis here is on quality – products are imported from small, artisan producers in Italy, complemented by local Scottish farm fare and their own on-site bakery. Head through the back to the Caffè Bar for excellent coffee.
---
7.
The Sicilian Pastry Shop
4-16 Albert Street, Edinburgh, EH7 5LG
As you step into The Sicilian Pastry Shop you'll wonder if you've been transported to Italy – this family-run takeaway has a real authentic and welcoming feel, and counters bursting with baked Italian goodness.
There's great value for money here, and the team's passion for delicious food and cake is clear to see in the Sicilian pastries and savouries. Be sure to try the cannoli – claimed to be the best outside Sicily!
---
8.
SugarDaddy's Bakery
8 Roseneath Street, Edinburgh, EH9 1JH
Everything in Marchmont's family-run SugarDaddy's Bakery is gluten free, from sandwiches to bakes and cakes – and there are lots of vegan options, too. You won't miss the gluten, though – SugarDaddy's is a firm all-round favourite.
Inside, you'll find fun, funky décor, friendly, accommodating staff and a huge choice of delicious goodies, which change weekly. It's takeaway only, so once you've managed to make your pick, grab a coffee and head over the road to a park bench in the Meadows and watch the world go by as you munch.
---
9.
Gaia Italian Deli
32 Crighton Place, Edinburgh, EH7 4NY
The friendly Italian family in charge of Gaia Italian Deli have the locals raving about their flavourful, authentic food. The deli counter and fridges are well-stocked with a range of interesting meats, cheeses and treats, and there's great coffee, too.
The deli is also a small café, with some colourful outside seating for those sunny days. The menu is on the smaller side but is great value for money and still leaves plenty of choice; it's clear everything here is made with fresh, quality ingredients.
---
Guide to Food and Drink in Edinburgh
Don't miss our Guide to Food and Drink in Edinburgh for more tips and suggestions for everything from comfort food to fine dining. We'd love to hear about your favourite places, too – share your experiences using #ForeverEdinburgh.
---
Healthy Food

Enjoy wholesome and nutritious eats in Scotland's capital. Throughout Edinburgh, there's a fantastic range of…

Comfort Food

Feed your heart and soul at these comfort food hot-spots in Edinburgh. When the nights are…

Afternoon Tea

Luxurious, elegant surroundings or a cosy and cheerful atmosphere? We have sipped, supped and savoured to bring…

Cafes and Coffee Shops

Whether you're a tea jenny or a coffee addict there are plenty of great cafes and coffee…

Scottish Food and Drink in Edinburgh

Treat yourself to the very best of local food and drink at our favourite Scottish bars and restaurants.

Around the World

With lots of fantastic restaurants serving up international cuisine in Edinburgh, you can eat your way around…

Fine Dining in Edinburgh

Treat yourself at some of the finest restaurants in the country in Edinburgh.

Bars and pubs in Edinburgh

Whatever your favourite tipple you can be guaranteed a warm Scottish welcome in Edinburgh's bars and pubs.

Vegetarian and Vegan

If you're looking for vegetarian and vegan places to eat in Edinburgh, you won't be disappointed. Scotland's…