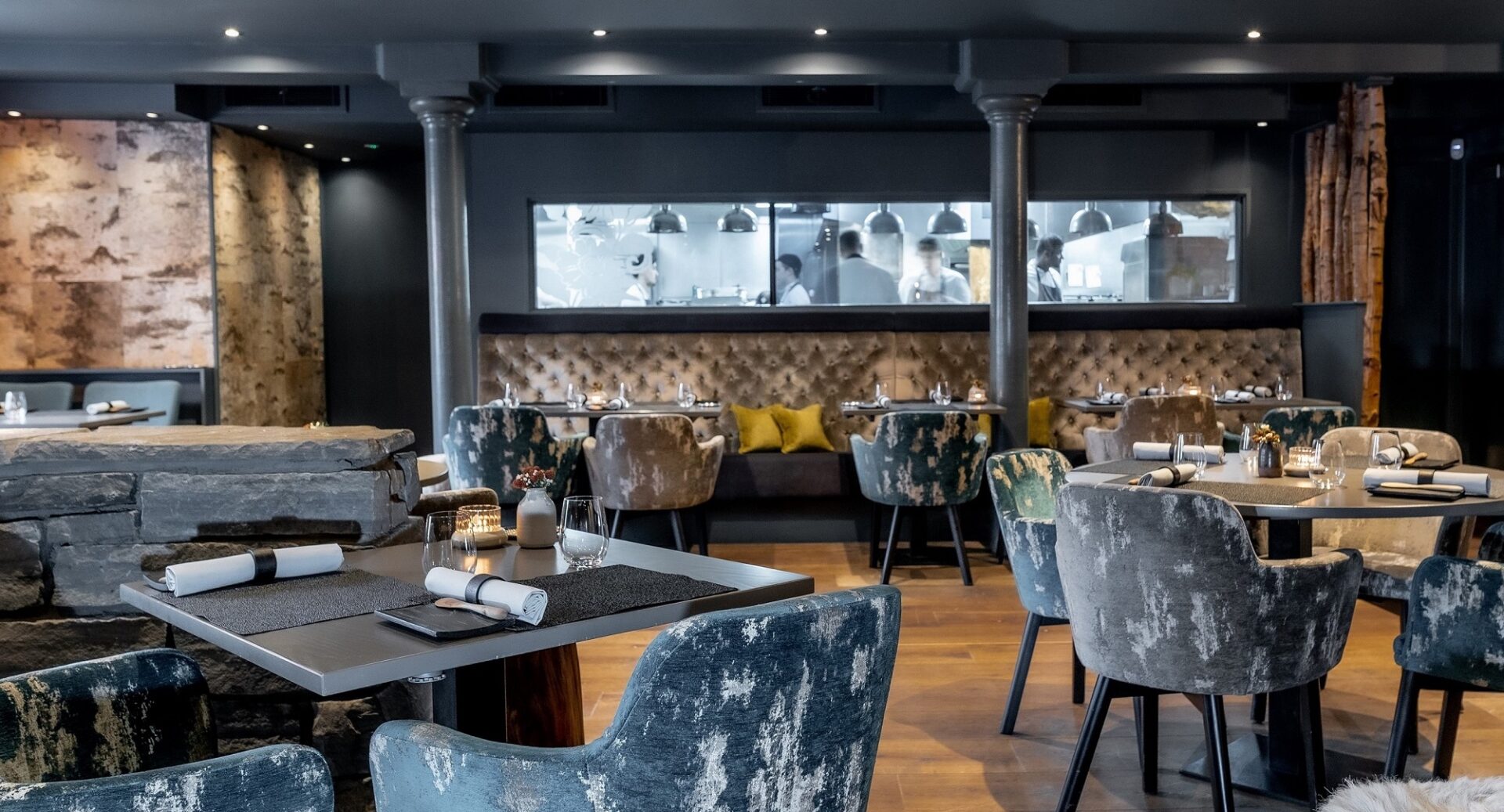 Treat yourself at some of the finest restaurants in the country in Edinburgh.
Edinburgh is renowned for its fine food scene. The city is home to five Michelin starred restaurants and some of the most opulent and luxurious dining experiences you can find in the UK. Take a look at our list below and get a taste for the outstanding restaurants that await you in Scotland's capital.
---
Fine Dining Favourites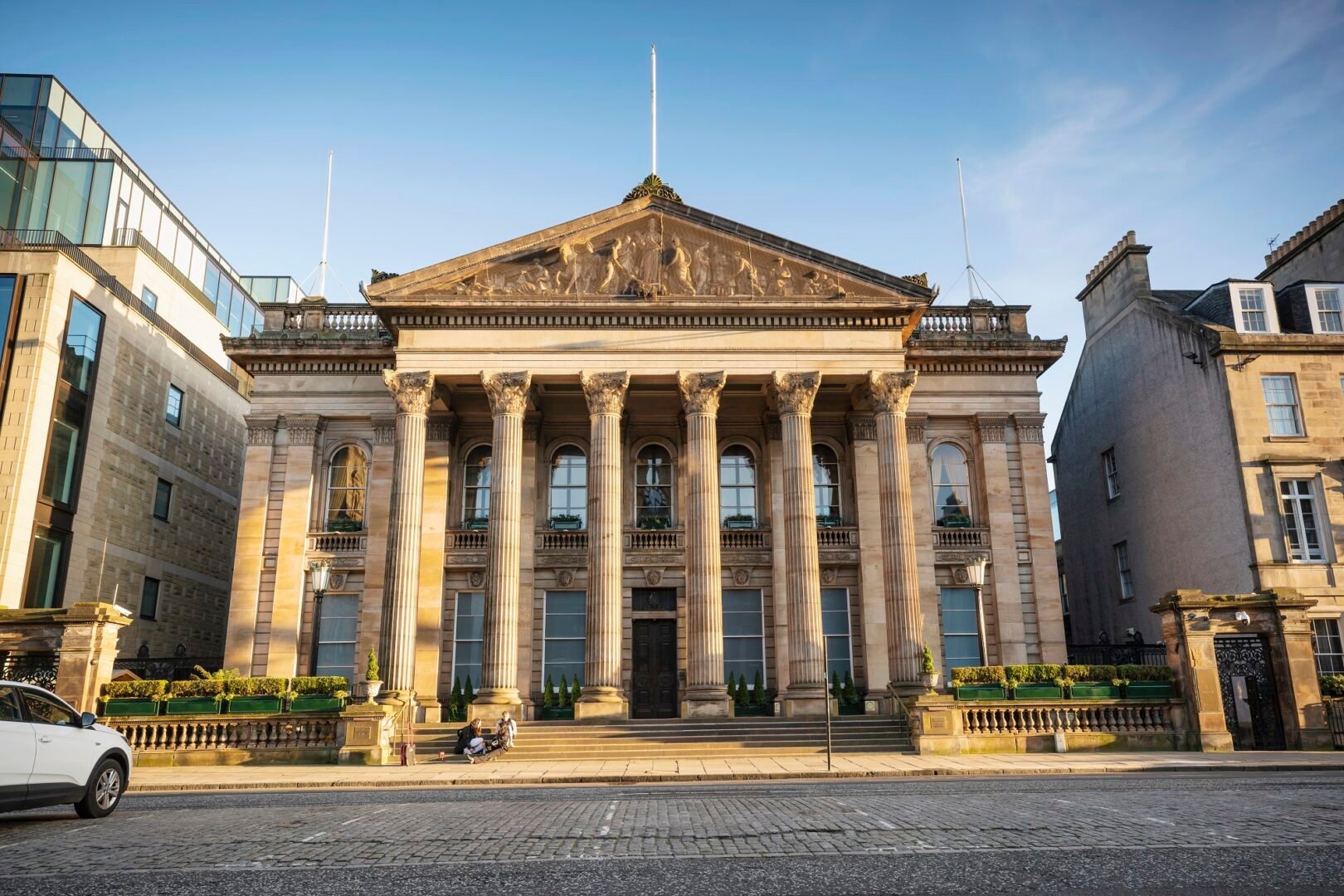 1.
The Dome
14 George Street, Edinburgh, EH2 2PF
Grand and opulent, The Domeis a favourite with locals and visitors alike.
A former 19th century bank, diners can enjoy lunch, afternoon tea or dinner under its majestic dome. Traditional fare includes haggis, neeps and tatties served with a whisky sauce, while the restaurant's menu also offers mouth-watering flavours from further afield, all presented in a manner that befits its surroundings.
Be sure to pay a visit during the festive season when the building is festooned with an array of dazzling lights and stunning Christmas tree.
---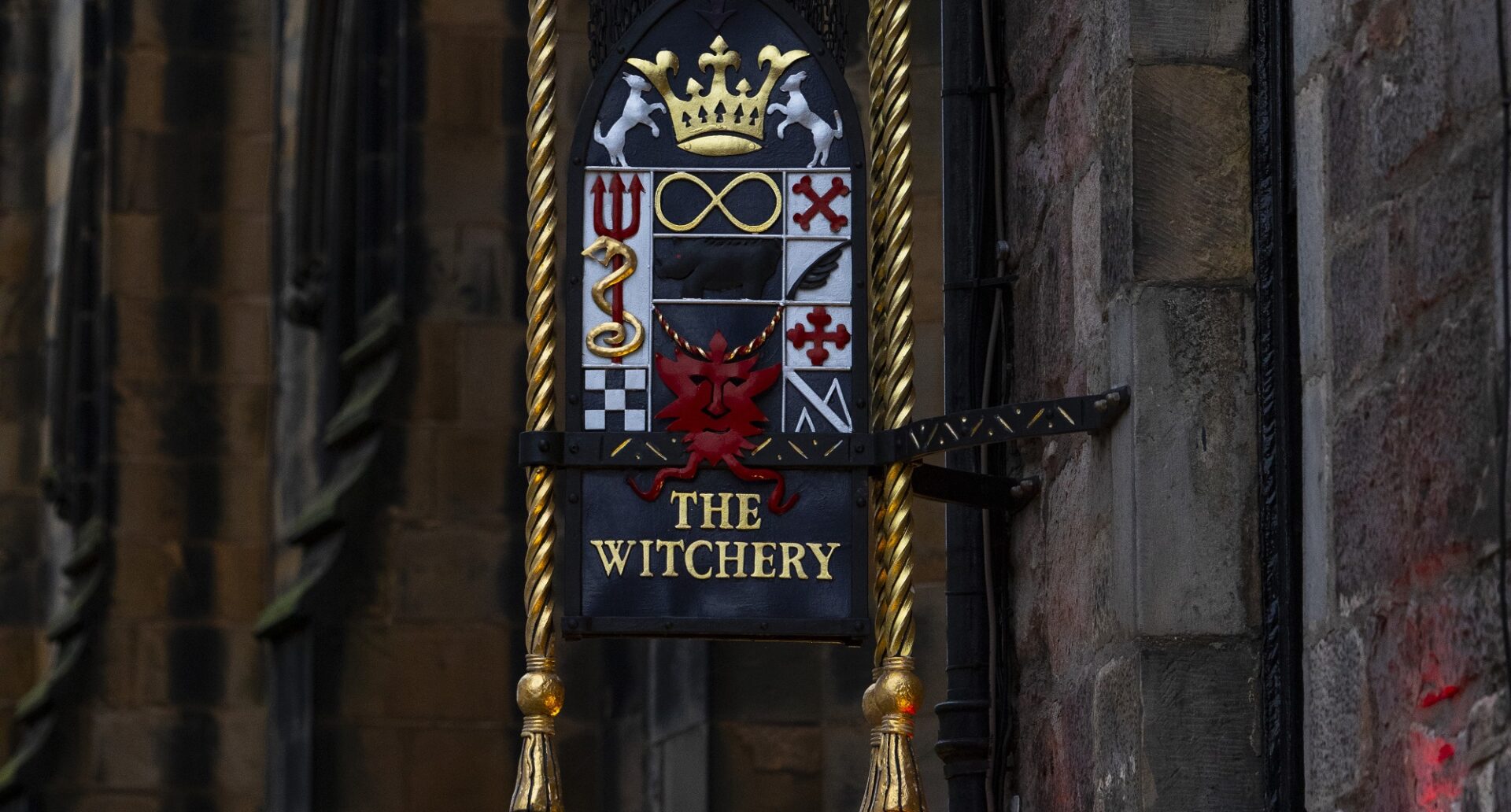 2.
The Witchery
Castlehill, The Royal Mile, Edinburgh, EH1 2NF
The Witchery is a unique and dare we say, slightly magical, dining venue situated a short walk from Edinburgh Castle.
It has been delighting tastebuds for many years and has gained an outstanding reputation for providing superb cuisine using only the best seasonal produce. Scottish seafood, lamb, game and a legendary Angus beef steak tartare feature on an inspirational menu.
Open for lunch and dinner, diners can also opt for a pre and post theatre supper.
---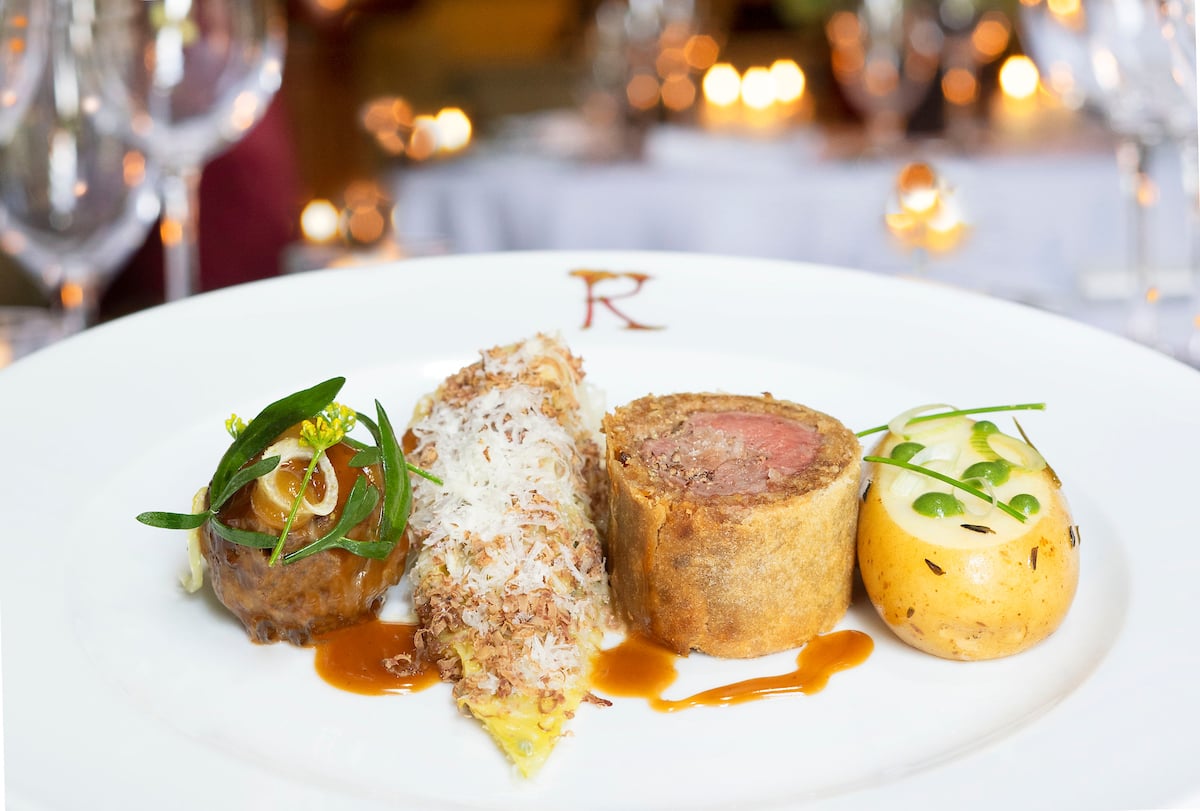 3.
Rhubarb Restaurant
Priestfield Road, Edinburgh, EH16 5UT
The very best of Scottish cooking is on the menu at Rhubarb Restaurant in the sumptuous surroundings of Prestonfield House Hotel.
Diners can choose from an eclectic fare of Glenkinchie whisky-cured sea trout, Glen Etive red deer, Angus beef châteaubriand and rhubarb Gâteau St Honoré for a sweet finale.
---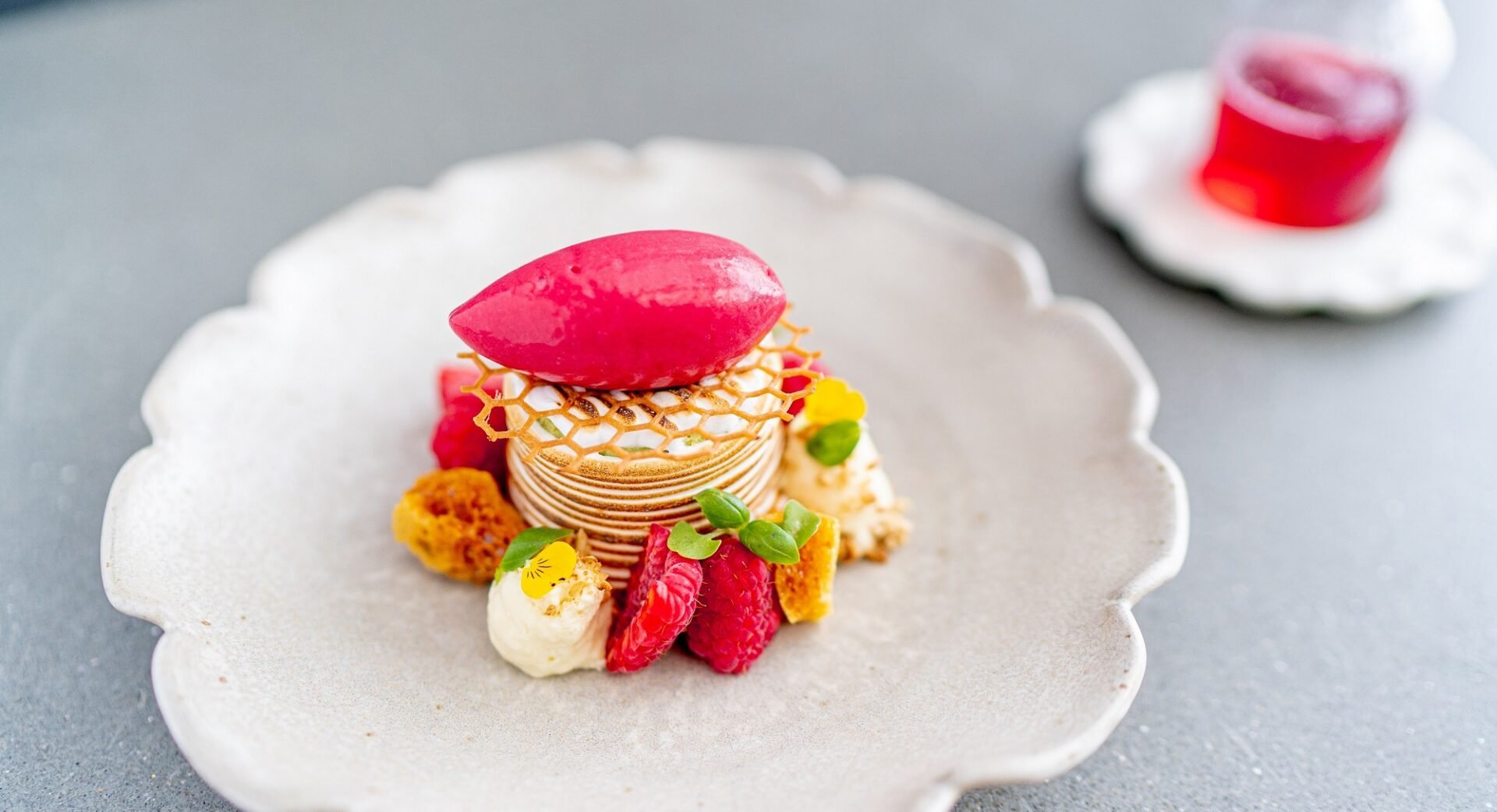 4.
The Kitchin
78 Commercial Street, Edinburgh, EH6 6LX
Based near the shore in Leith, The Kitchin is a Michelin star restaurant offering up an authentic Scottish feel with a few modern twists. During your meal you will be presented with a map showing where all the produce has come from, giving an opportunity to learn a little Scottish geography as you eat.
The restaurant gives diners a view into the actual kitchen – and if you're lucky enough to be booked in on a certain day, you might be able to catch a glimpse of chef Tom Kitchin himself preparing meals.
---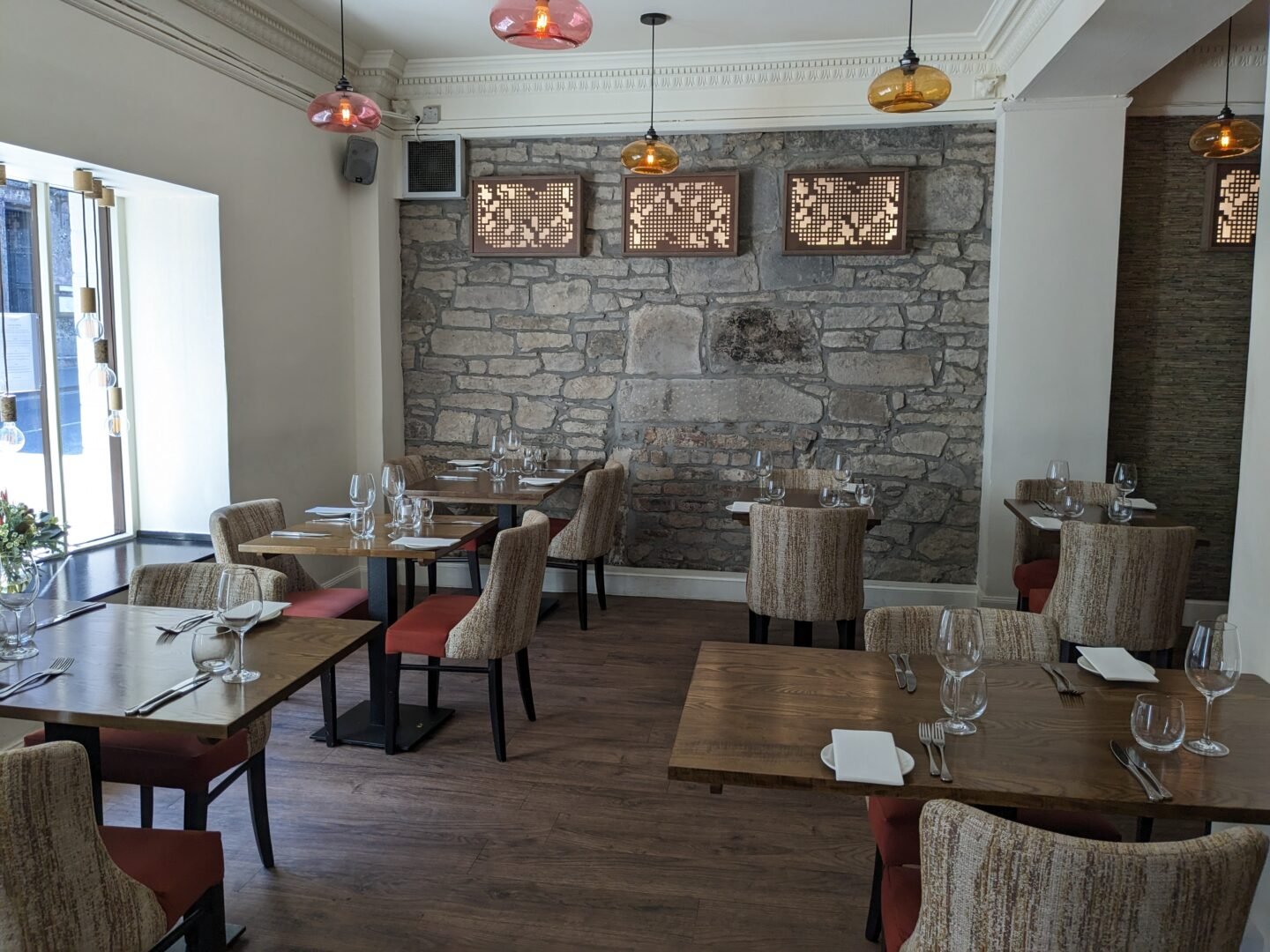 5.
Wedgwood the Restaurant
267 Canongate, Edinburgh, EH8 8BQ
A passion for fine food and drink is the driving force behind Wedgwood the Restaurant on the Royal Mile, which offers guests an appetizing and inventive menu, taking pride in the best local ingredients.
If you want a truly unique experience, consider joining chef Paul Wedgwood on a gastronomic expedition with the restaurant's bespoke "Wild Foraging Experience" around Edinburgh.
---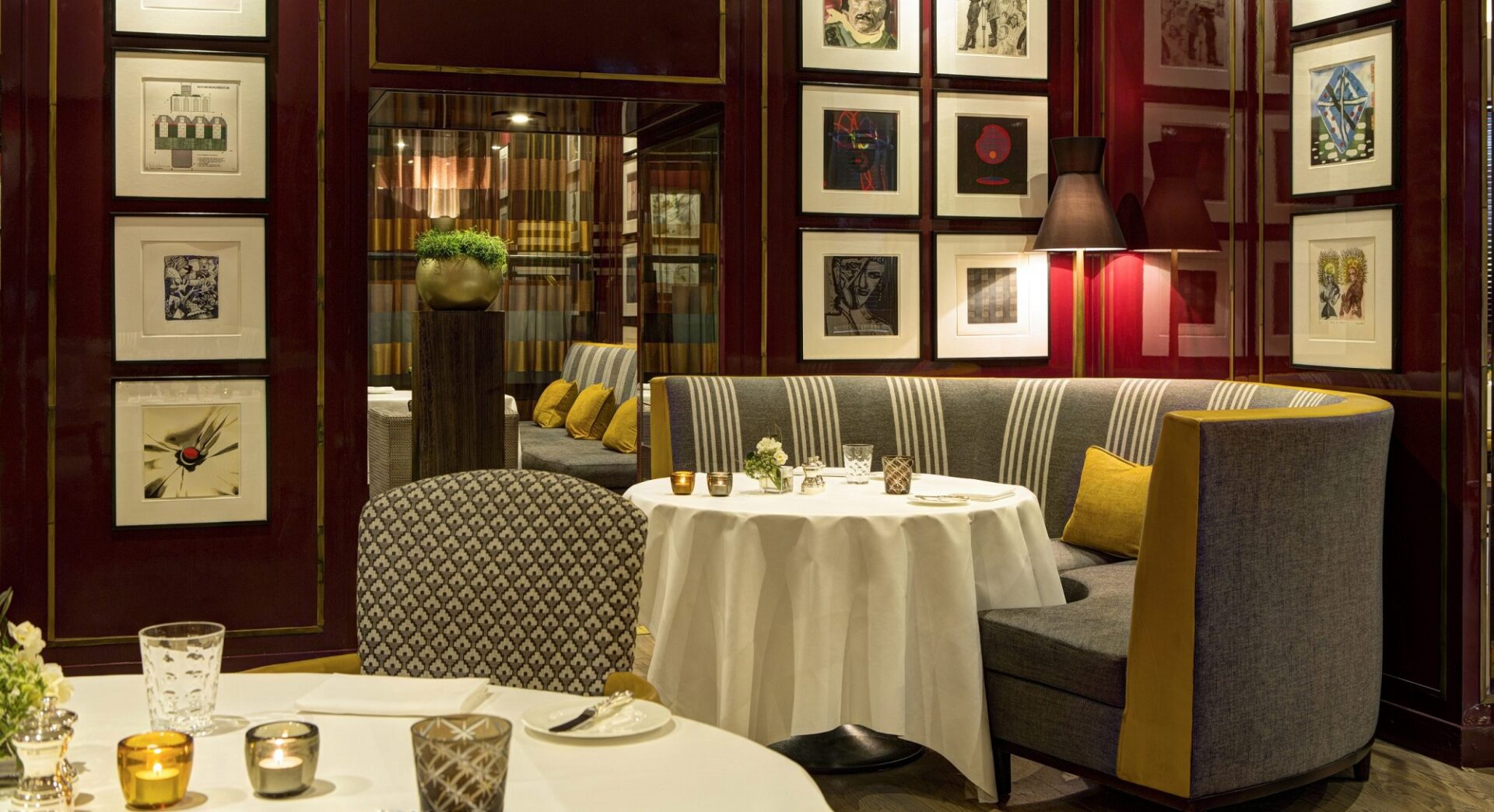 6.
Number One
Balmoral Hotel, 1 Princes Street, Edinburgh EH2 2EQ
Located within the illustrious Balmoral Hotel, Number One expertly combines Scottish cuisine with modern touches.
For a special treat, why not try this 4 AA Rosette restaurant's 7 course daily menu, which is a showcase of fresh seasonal produce.
---
7.
Restaurant Martin Wishart
54 The Shore, Edinburgh, EH6 6RA
Situated on the shore overlooking the Water of Leith, Restaurant Martin Wishart's Michelin star restaurant brings the very best of Scottish and French cuisine to life from its seasonal menu.
If you're a lover of seafood, you will certainly not want to miss the opportunity to sample the fish, shellfish and crustacean tasting menu, and for those who have a sweet tooth, why not try the bramley apple souffle or lemon bergamot cremeux?
---
8.
Heron
87-91A, Henderson Street, Edinburgh, EH6 6ED
Also located on Leith's shore, Heron is a relaxed fine dining restaurant with high ceilings and soft lighting, where the emphasis is placed on beautifully balanced dishes that showcase Scotland's quality seasonal produce.
This Michelin starred restaurant offers both a tasting and à la carte menu, with pescatarian, vegan, gluten-free and dairy-free menus available.
---
9.
Condita
15 Salisbury Place, Edinburgh, EH9 1SL
Opened in 2018, and quickly gaining a Michelin star, Condita boasts an intimate dining experience featuring a surprise tasting menu which lasts around three hours.
From the food and wine, right through to the décor, every aspect of Condita offers a unique dining experience.
---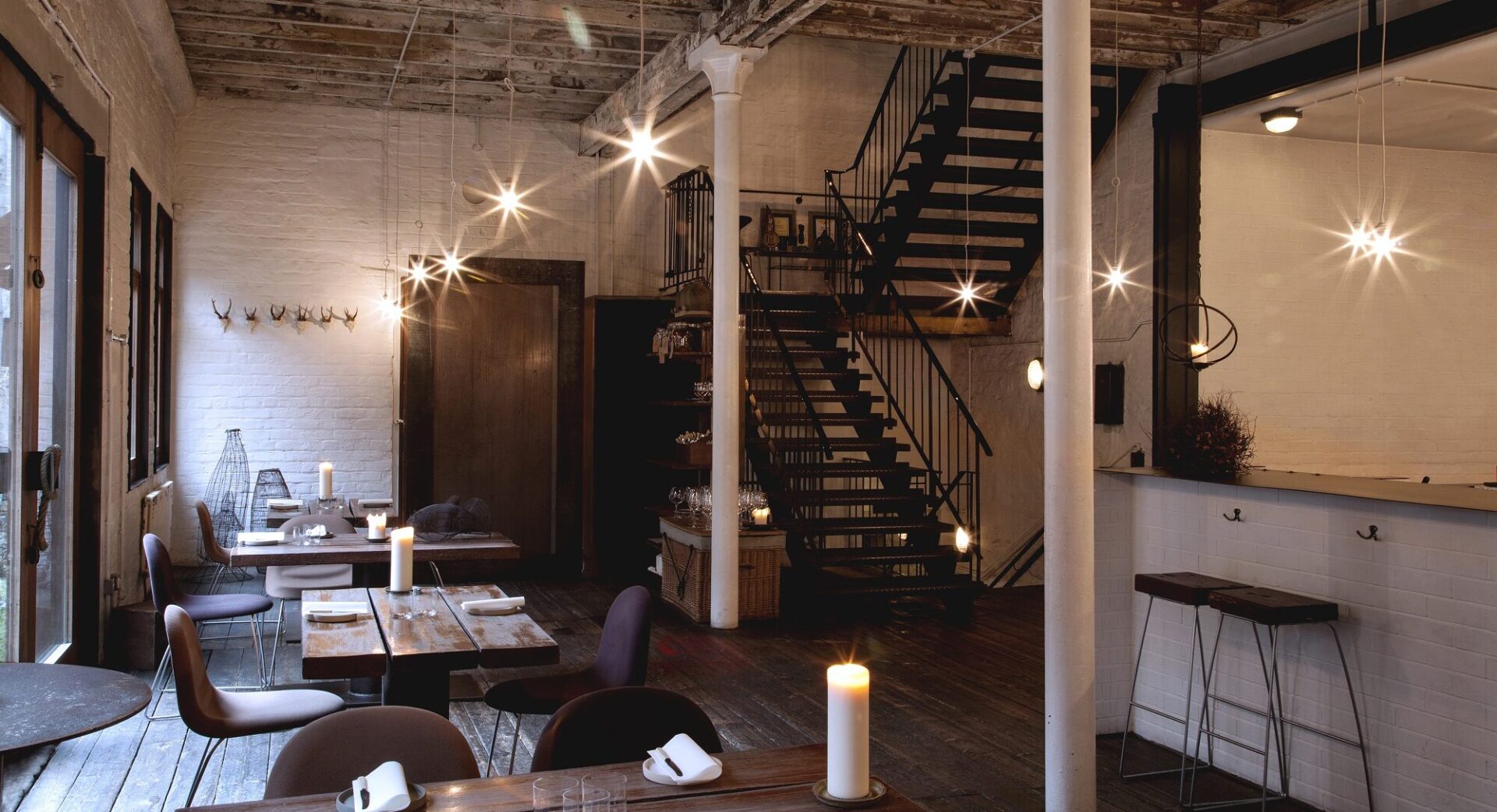 10.
Timberyard
10 Lady Lawson Street, Edinburgh, EH3 9DS
Breathing new life into what was previously a props and costume store, Timberyard is a Michelin starred relaxed restaurant which mixes rustic charm with an exceptional menu.
Making creative dishes comprised of locally sourced artisan produce, the charm of this restaurant is added to by a woodburning stove and chunky wooden tables.
---
11.
No.11 Hotel & Brasserie
11 Brunswick Street, Edinburgh, EH7 5JB
Located in Edinburgh's east end, No.11 Hotel & Brasserie has created a space that celebrates fresh Scottish produce and ingredients with an ever-changing seasonal menu.
The brasserie's interior also reflects the heritage of the city's Georgian architecture. Look out for the mural which includes portraits of Scottish Enlightenment figures and a map of architect's Gregory Playfair's famous buildings around the city.
If you fancy extending your stay, they also have a small number of delightful bedrooms.
---
12.
Argile Restaurant
21 Argyle Place, Edinburgh, EH9 1JJ
The small but perfectly formed Argile Restaurantis an intimate chef's table dining experience in the city's Marchmont neighbourhood.
Their multi-course menu changes with the seasons and perfectly blends the best of Scotland's natural larder with a classic French twist.
---
Discover more Food and Drink
From fine dining to warming comfort food, whatever your tastes and budget, there's something in Edinburgh to suit everyone
---
Healthy Food

Enjoy wholesome and nutritious eats in Scotland's capital. Throughout Edinburgh, there's a fantastic range of…

Comfort Food

Feed your heart and soul at these comfort food hot-spots in Edinburgh. When the nights are…

Afternoon Tea

Luxurious, elegant surroundings or a cosy and cheerful atmosphere? We have sipped, supped and savoured to bring…

Cafes and Coffee Shops

Whether you're a tea jenny or a coffee addict there are plenty of great cafes and coffee…

Scottish Food and Drink in Edinburgh

Treat yourself to the very best of local food and drink at our favourite Scottish bars and restaurants.

Around the World

With lots of fantastic restaurants serving up international cuisine in Edinburgh, you can eat your way around…

Bars and pubs in Edinburgh

Whatever your favourite tipple you can be guaranteed a warm Scottish welcome in Edinburgh's bars and pubs.

Vegetarian and Vegan

If you're looking for vegetarian and vegan places to eat in Edinburgh, you won't be disappointed. Scotland's…

Bakeries and Delicatessens

Read on for our pick of some of the best bakeries and delicatessens in Edinburgh.