Sir Walter Scott, Robert Louis Stevenson, Sir Henry Raeburn, Sir Sean Connery – Edinburgh has been home to some of the biggest names in literature & the arts.
But look a little closer and you'll discover that the city has been, and is to this day, home to a fine selection of furry and feathered residents, all of whom have made their mark on Edinburgh's history.
Follow their exploits on our trail of Edinburgh's Famous Furry Residents...
Greyfriars Bobby
Famous For
His undying loyalty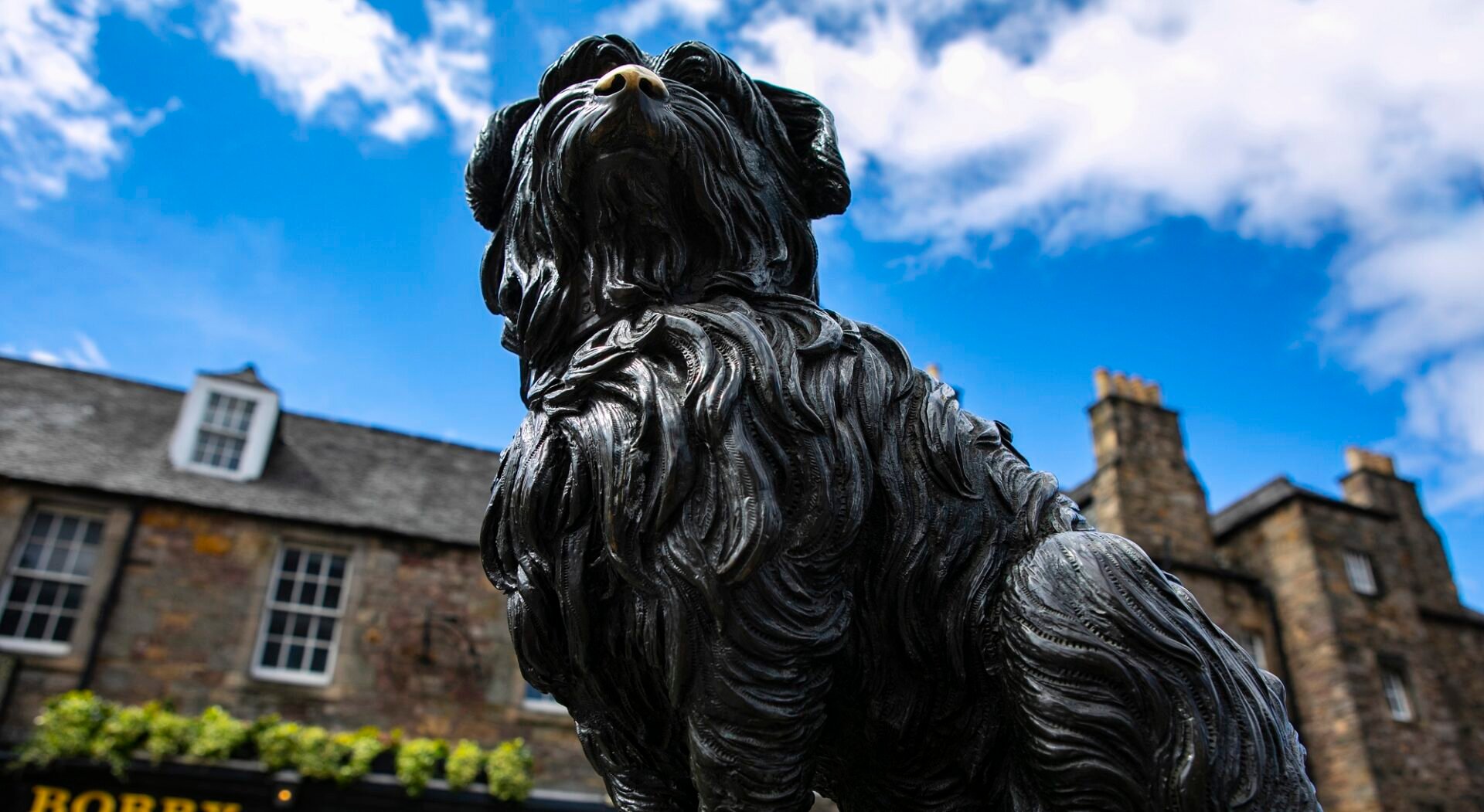 One of Edinburgh's most heartfelt tales concerns a Terrier.
The faithful companion of local policeman John Gray, on John's death in 1858 Bobby reportedly guarded his master's grave in Greyfriars Kirkyard for 14 years.
The loyal pup became quite the local celebrity. It is believed that Sergeant Scott of the Royal Engineers trained Bobby to associate the one o'clock gun with dinner time and his regular appearances at the city's Traill's Restaurant became a daily spectacle!
Discover more about Greyfriars Bobby
---
Edinburgh Castle's Dog Cemetery
Famous for
Commemorating man's best friend
Since 1840, the peaceful dog cemetery sitting within Edinburgh Castle has been the final resting place for regimental mascots and soldiers' dogs.
Courageous and hardworking, these dogs went on many adventures, travelling the world and serving during parades, military campaigns, battles and medical rounds.
See the dog cemetery as part of a visit to Edinburgh Castle – book your ticket now
---
Wojtek the Bear
Famous for
His service during WWII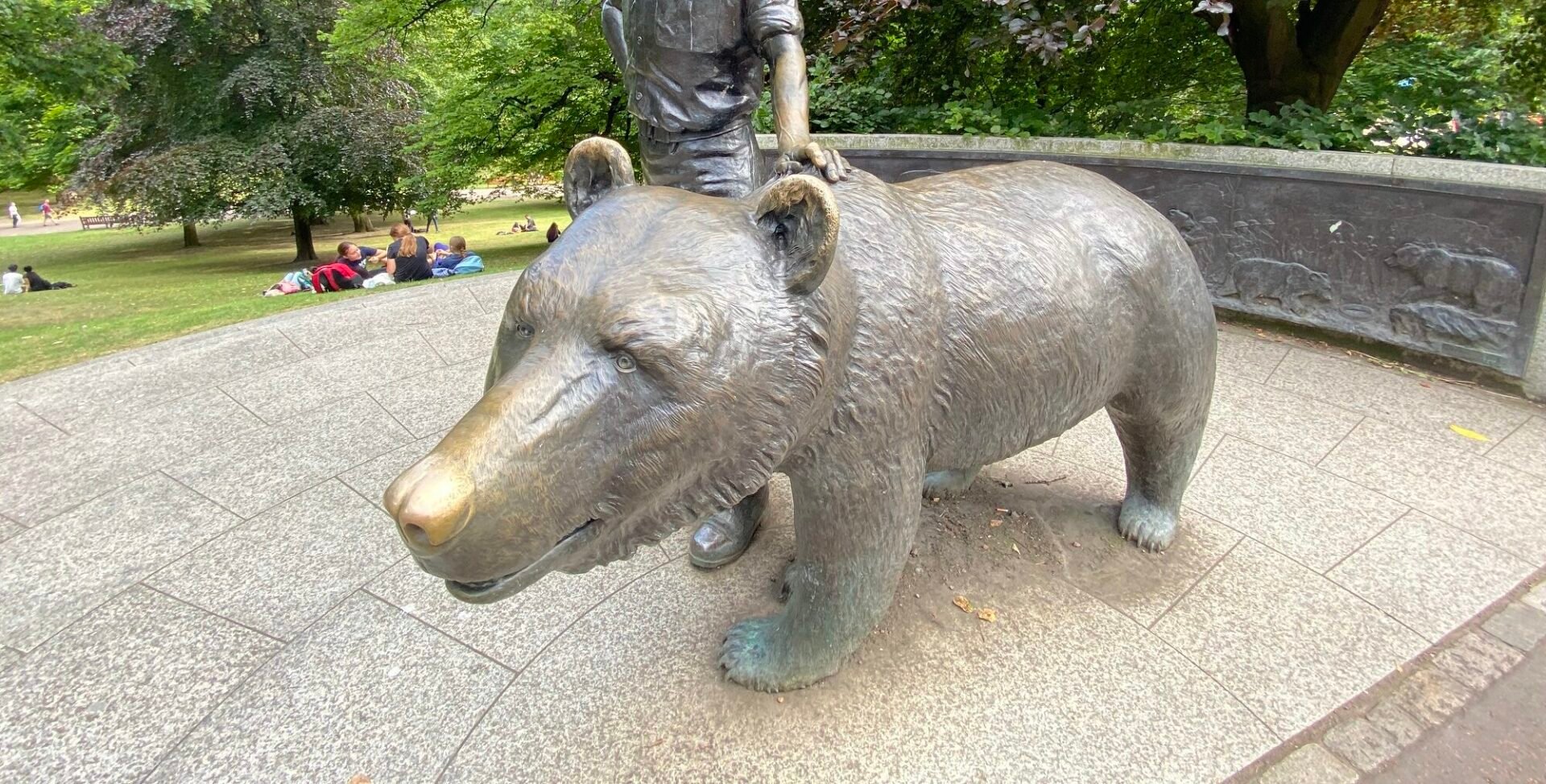 Erected in 2015, this sculpture in Princes Street Gardens pays homage to Wojtek, the brave bear who was adopted by Polish soldiers during WWII and helped to carry ammunition at the Italian Battle of Monte Cassino.
After the war, Wojtek settled in Scotland, living out his years in Edinburgh Zoo, until his death in 1963.
---
The Penguin Parade & Major General Sir Nils Olav 
Famous for
His remarkable title
The daily penguin parade at Edinburgh Zoo is a highlight of the day for many visitors, but the tradition actually started by accident in the late 1950's when a keeper inadvertently left the gate to the penguin enclosure open. The penguins then followed him around the zoo – visitors were so enthralled that it was decided to make it a regular event!
The Zoo's most famous penguin is Major General Sir Nils Olav, who holds the title of the world's only knighted penguin, after he curried favour with a visiting lieutenant. Nils Egelien who adopted him, named him after himself and the Norwegian king. He quickly rose through the ranks, becoming Brigadier in 2016 and then Major General in 2023. So far there have been 3 Nils Olavs – his name and rank being hereditary.
The penguin parade is postponed until further notice. Check Edinburgh Zoo's website for updates.
---
Maida
Famous for
Being the literary muse of Sir Walter Scott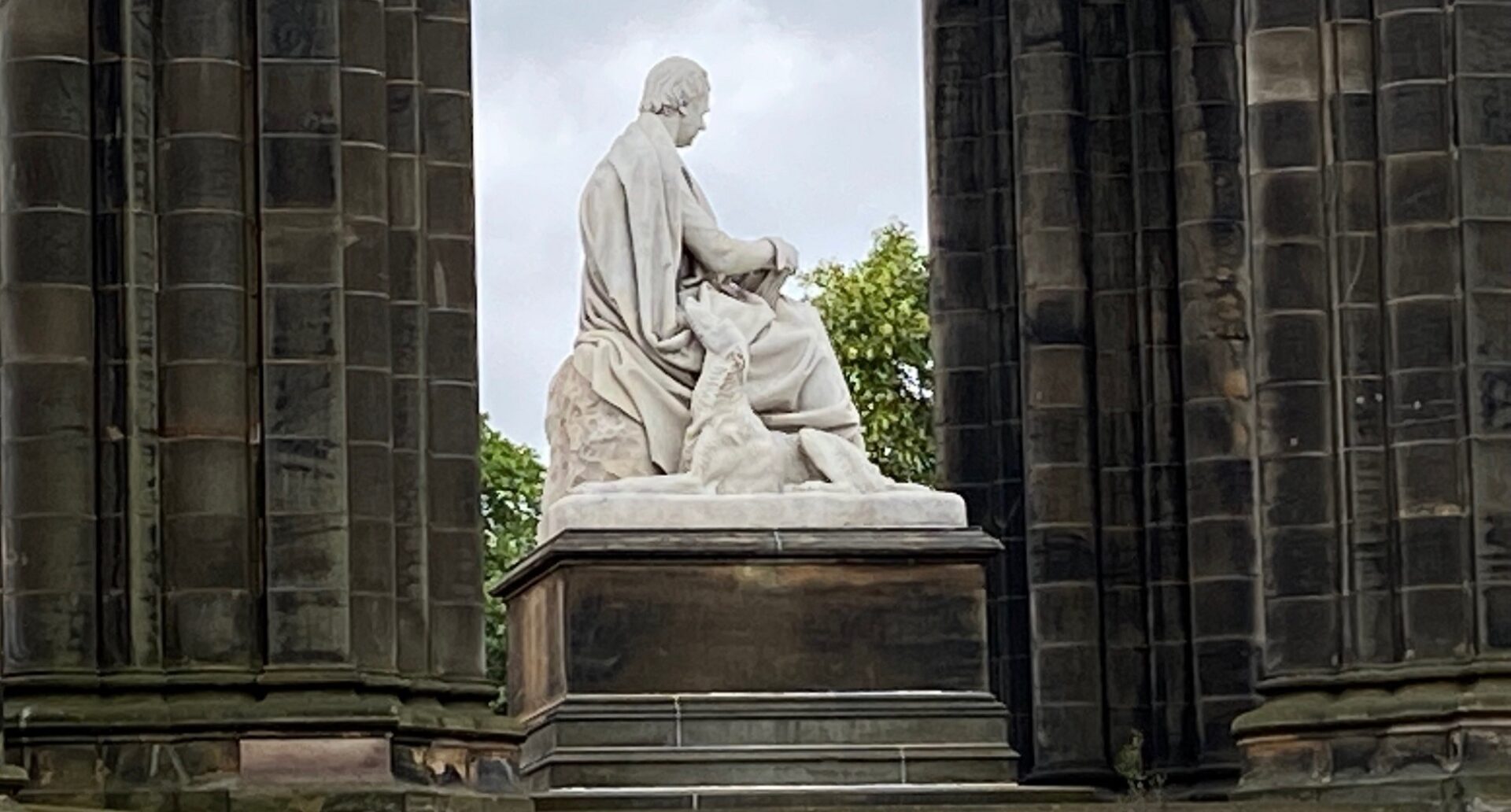 Sir Walter Scott was known for his love of dogs, with many of his faithful companions appearing in portraits of the acclaimed Edinburgh novelist, poet and playwright.
His deerhound, Maida, can be seen curled up at the feet of the iconic Scott Monument, one of the world's largest monuments to a writer.
Open for guided tour, tickets can be purchased from the monument kiosk.
---
Toby
Famous for
Being the companion of an important physicists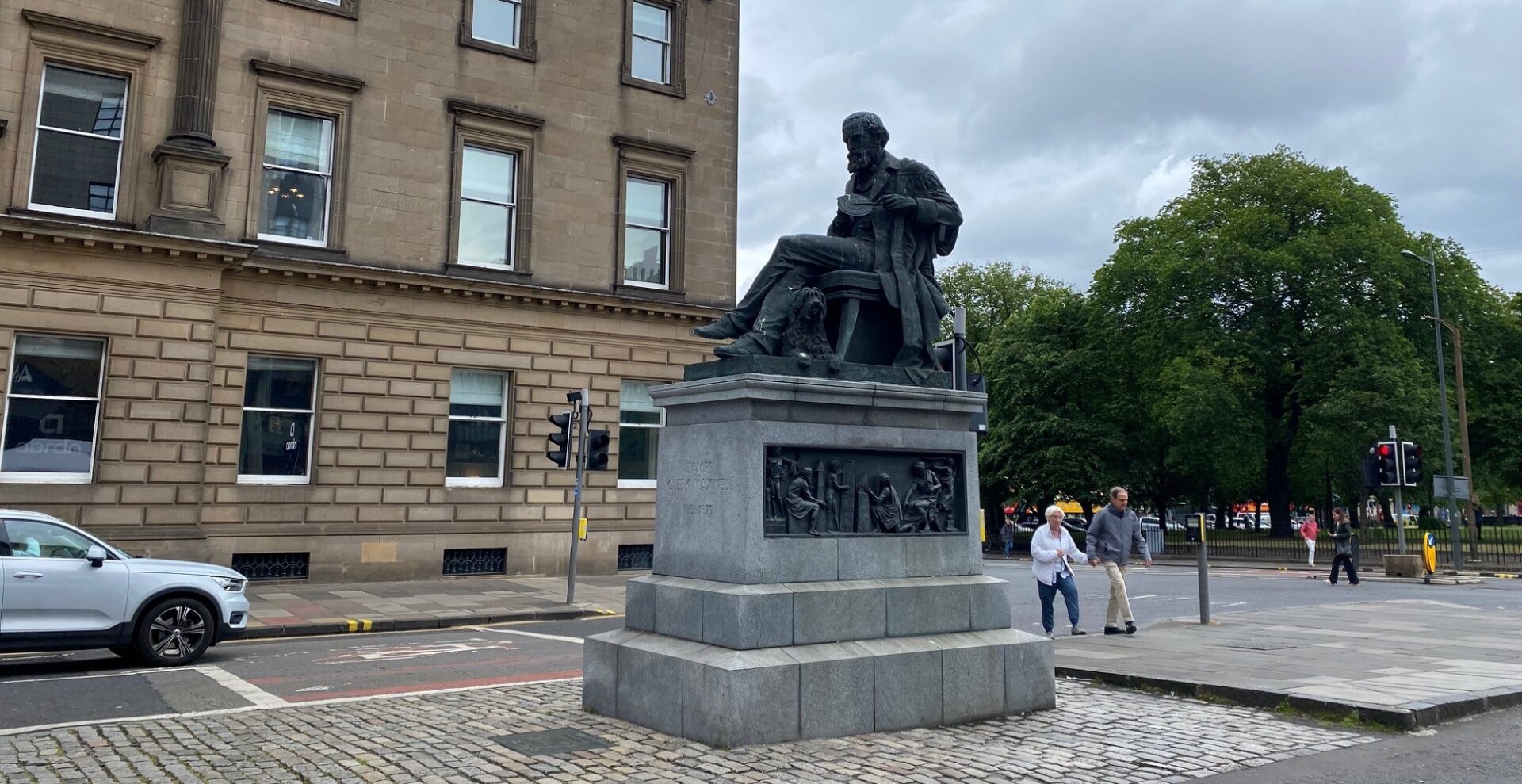 Alongside Einstein and Newton, James Clerk Maxwell was one of the most important physicists of all time. In 1865, he discovered that light is a wave which has electrical and magnetic parts. This was a huge leap in understanding which led directly to the development of radio communications such as radar, radio, TV and mobile phones.
His statue is located at the east end of George Street with his Irish terrier, Toby, resting at his feet.
Maxwell's home on India Street has been restored and visitors can see portraits, manuscripts, and books associated with the renowned scientist. See here for tour details.
---
The Elephant at Edinburgh Castle
Famous for
Their unusual home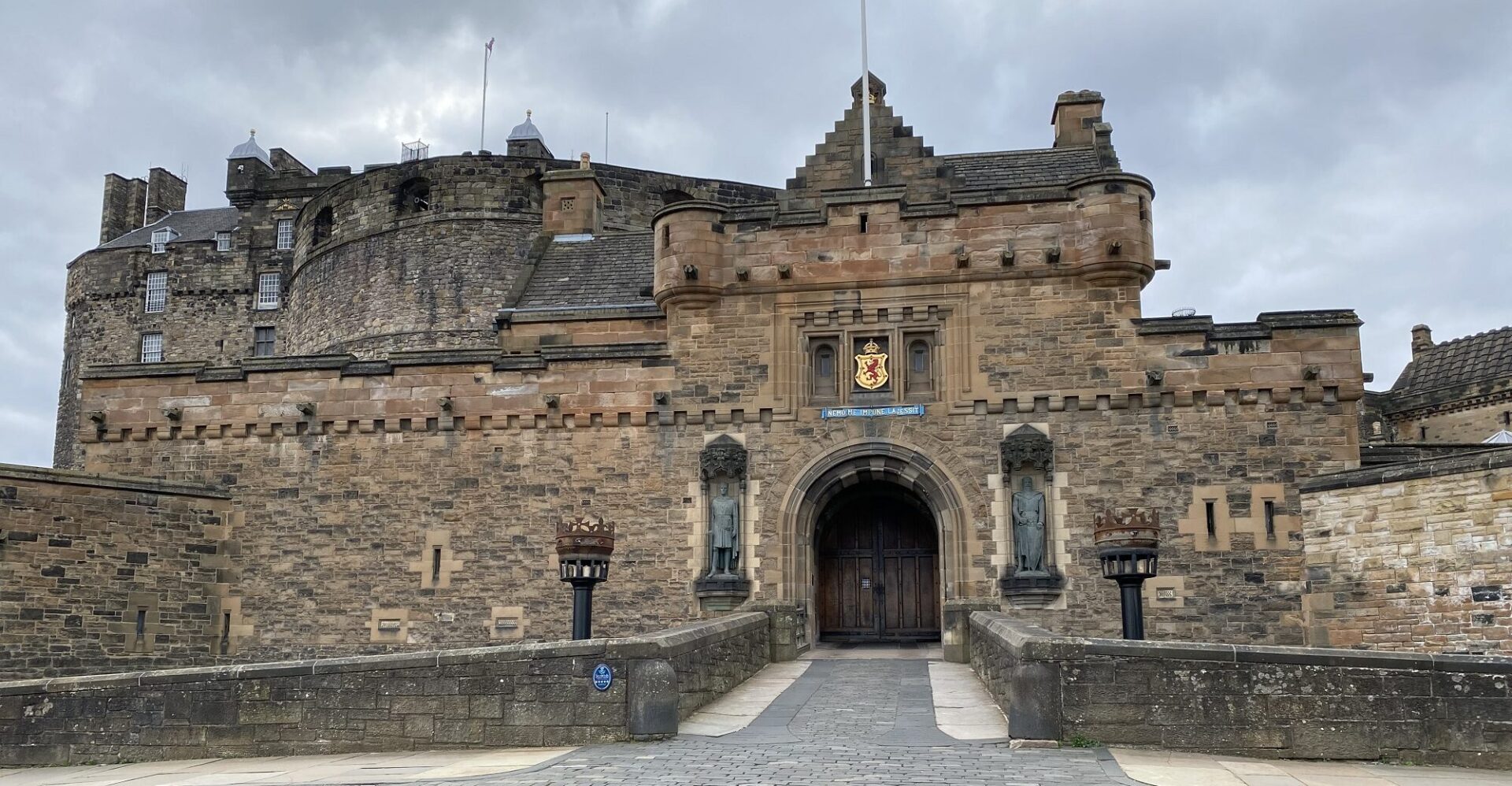 Not the kind of resident you would expect to find in a castle, but legend has it that Edinburgh Castle was once home to an elephant.
Brought to Edinburgh by the 78th Highlander Regiment in 1838, it resided in the castle for several years as the regimental mascot.
---
Maison de Moggy
Famous for
Their furry residents
Did you know that Edinburgh is home to Scotland's first cat café?
Creating a stimulating and stable environment for 12 cats, including Fabian, a Norwegian Forest Cat and Amelie, a Ragdoll, Maison de Moggy offers guests the chance to relax with these friendly felines, all whilst enjoying a cup of tea and a slice of cake.
---
Fame & Fortune in Edinburgh
From literature giants to the backdrop of worldwide blockbusters, Edinburgh looks magical on page, in paint and on the big screen
---
Favourite