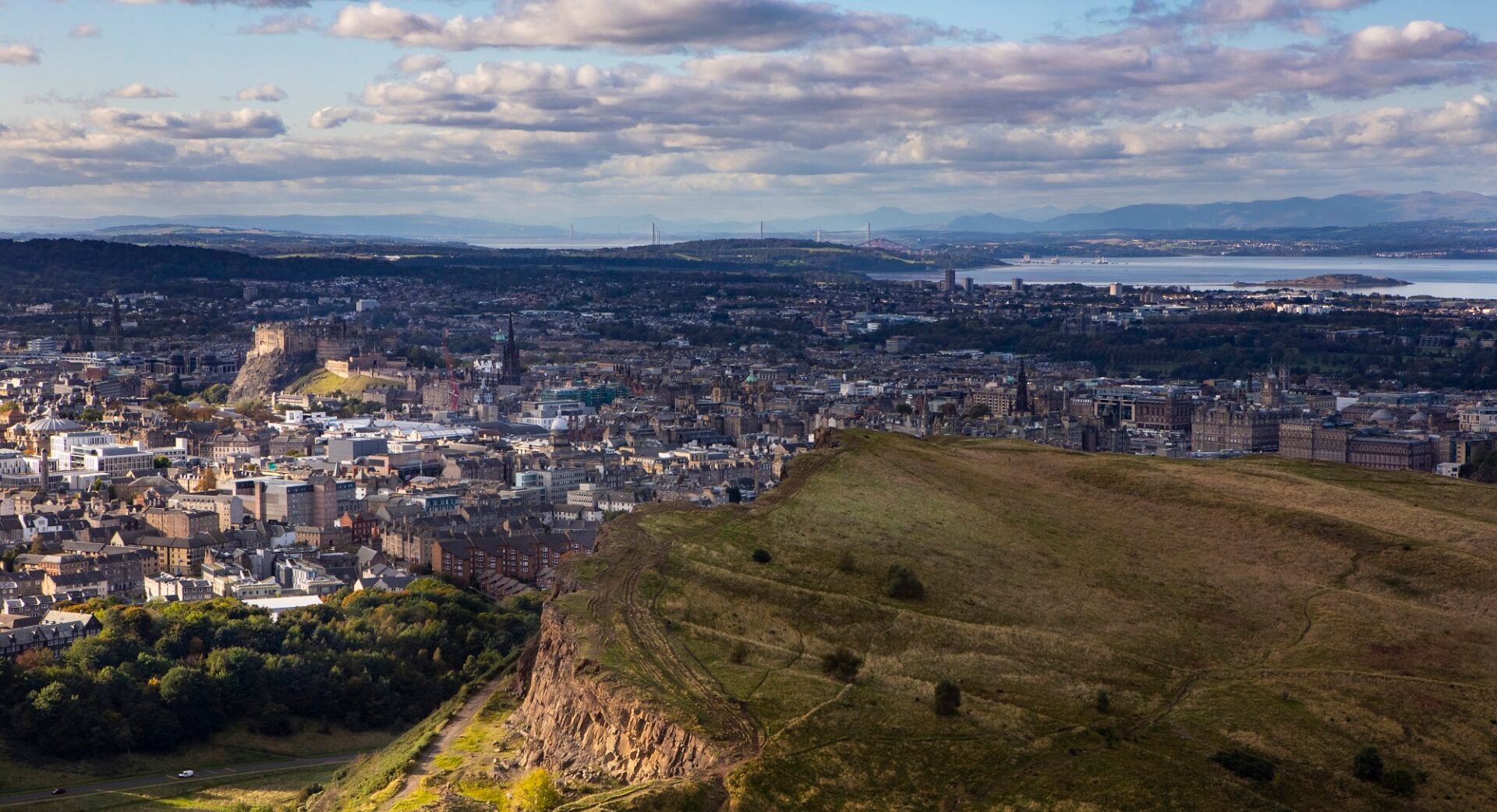 Things to do in Southside
Edinburgh's Southside is home to some of the city's finest institutions of music, theatre and museums. In this eclectic area of this city not only can you be entertained by some of the biggest names in theatre, but you can also learn about Edinburgh's role in pioneering new medical and surgical techniques or learn about the history of gin distilling – it truly has something for all interests!
---
Music and Theatre Venues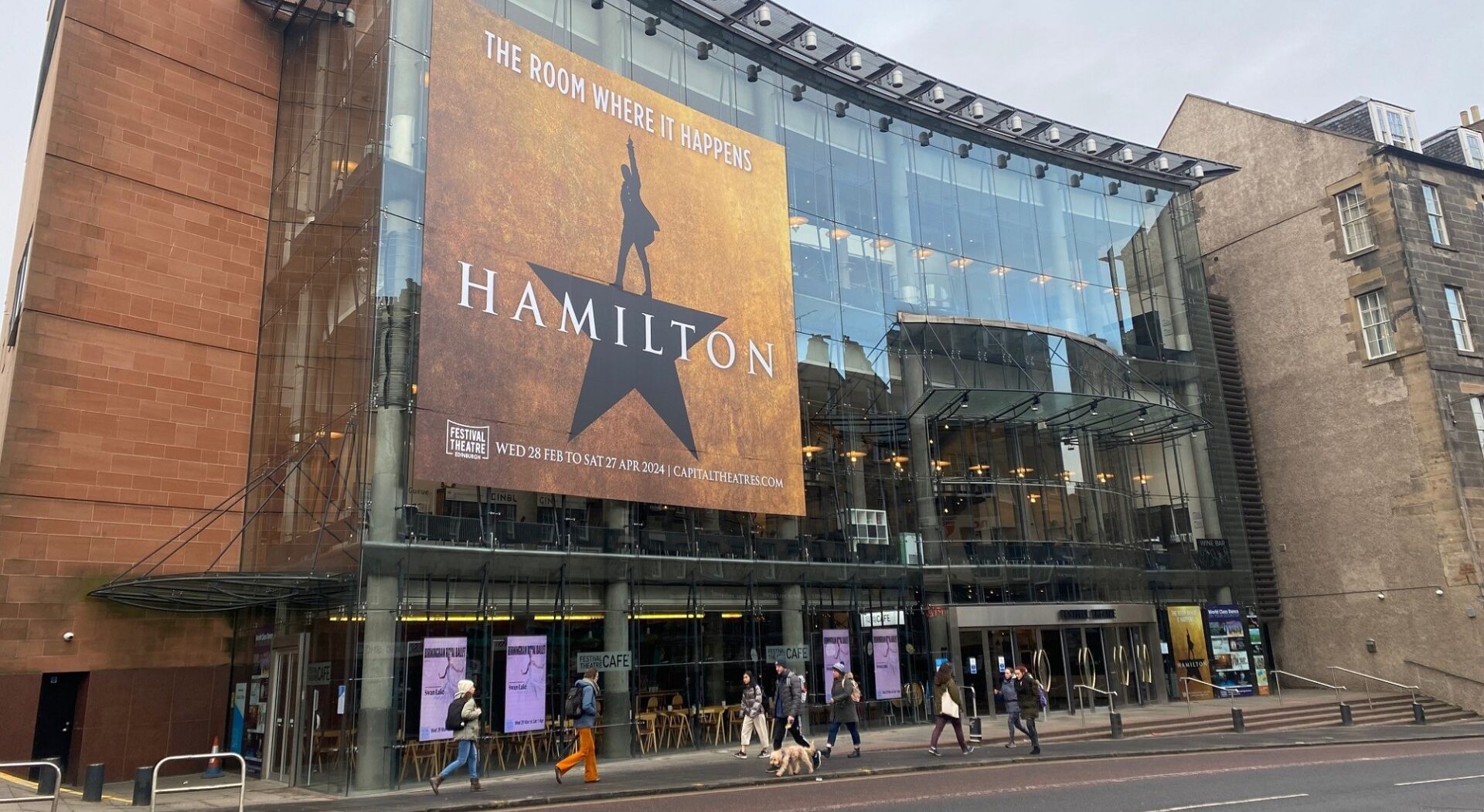 In the vibrant Southside of Edinburgh, you'll find a collection of diverse and culturally rich venues that cater to various artistic tastes.
First up is the Reid Concert Hall, owned by the University of Edinburgh. This historic venue, dating back to 1859, hosts a wide range of concerts and recitals throughout the year. With a seating capacity of 218, it provides an intimate setting for performances by talented students and academics. The hall is well-equipped with two Steinway D concert grand pianos, a harpsichord, and a remarkable organ, known as one of the finest in the UK.
The Festival Theatre, situated on Edinburgh's longest continuous theatre site, has a rich history dating back to 1928. This venue has undergone renovations and now boasts a modern glass facade and a spacious stage. Spanning over 2,500 square feet, it is Scotland's largest performance area and the third largest in the UK. The Festival Theatre hosts an impressive array of world-class productions, including musicals, comedy shows, live music events, and theatre performances, sure to keep everyone entertained. It has attracted legendary performers like Charlie Chaplin, David Bowie, and Margot Fonteyn. As the home of Scottish Ballet and Scottish Opera, as well as a key venue for renowned theatre companies, it has earned international recognition as a premier dance house.
For those seeking a glimpse into the rich musical heritage of Scotland, St Cecilia's Hall is a must-visit. Built in 1762, it is Scotland's oldest purpose-built concert hall. Managed by the University of Edinburgh, the Georgian venue hosts concerts and public events in its Concert Room. The Music Museum showcases the university's remarkable collection of musical instruments from around the world, including its world-famous playable harpsichords. St Cecilia's Hall offers a vibrant programme of events, ranging from concerts and workshops to gallery exhibitions and informative tours. Here, visitors can immerse themselves in the unique experience of hearing 18th-century music played on authentic 18th-century instruments within an 18th-century setting.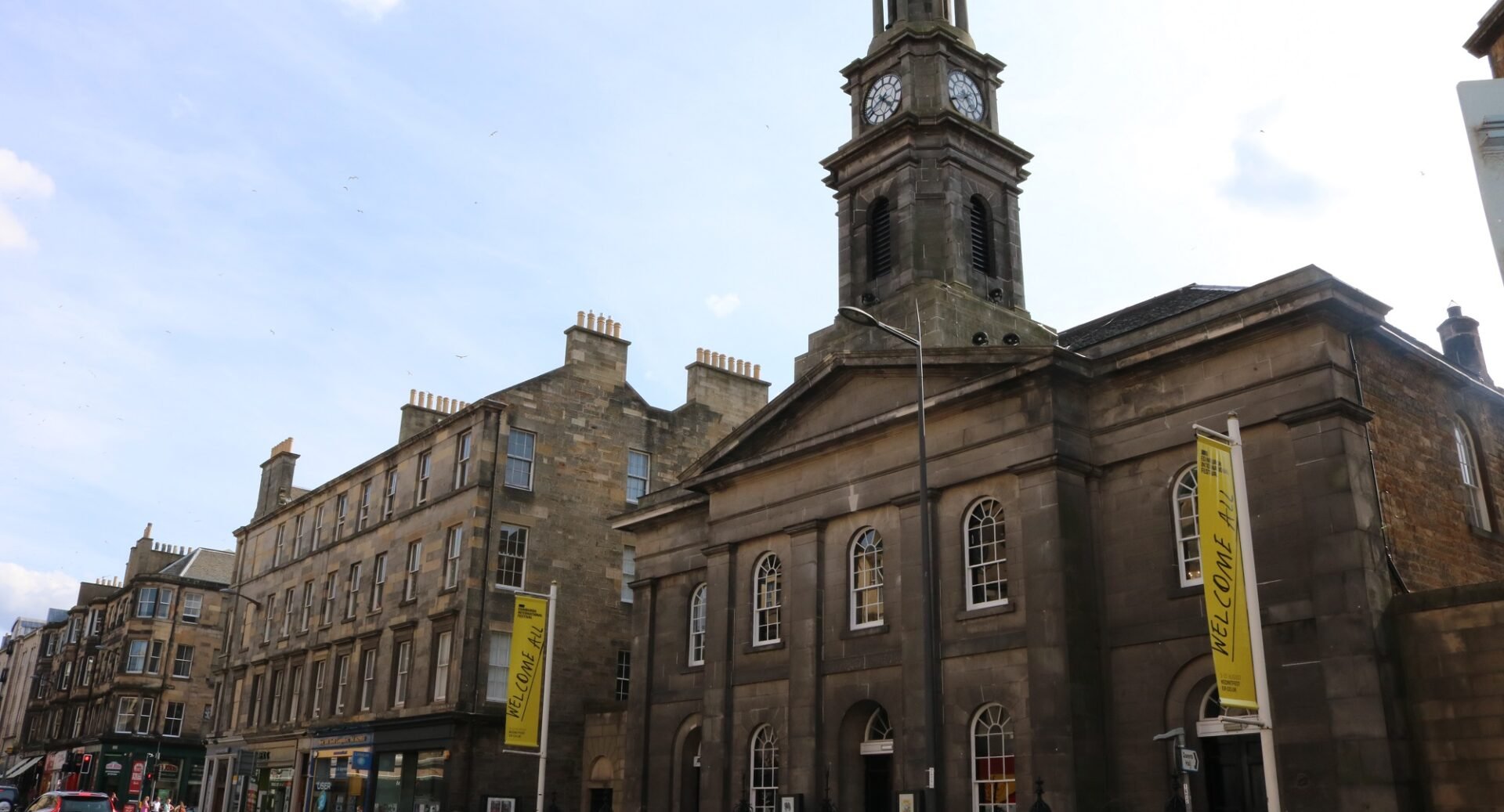 The Queen's Hall is a stunning Georgian building on Clerk Street. Originally built as Hope Park Chapel in 1823, it was later converted into a concert hall in 1979. With its lofty ceiling and exceptional acoustics, it quickly became a beloved music venue. Hosting world-class artists from diverse musical genres, including classical, jazz, folk, rock, and pop, The Queen's Hall has earned a well-deserved reputation as a top destination for music enthusiasts. Its rich history and warm atmosphere make it a cherished part of Edinburgh's cultural scene.
Finally, there is Summerhall, a unique and vibrant hub for the arts and creative endeavours. Summerhall's site has a fascinating history, having been home to a family-run brewery established in the 18th century. In more recent years, it housed The Royal School of Veterinary Studies until 2011. Today, Summerhall offers a diverse programme of visual and performing arts, events, workshops, festivals, and more. It serves as a creative playground, hosting a wide range of activities, from exhibitions and performances to weddings and meetings. With a vibrant community of artists and businesses calling it home, Summerhall continues to be a thriving centre of artistic expression in the Southside of Edinburgh.
---
Outdoors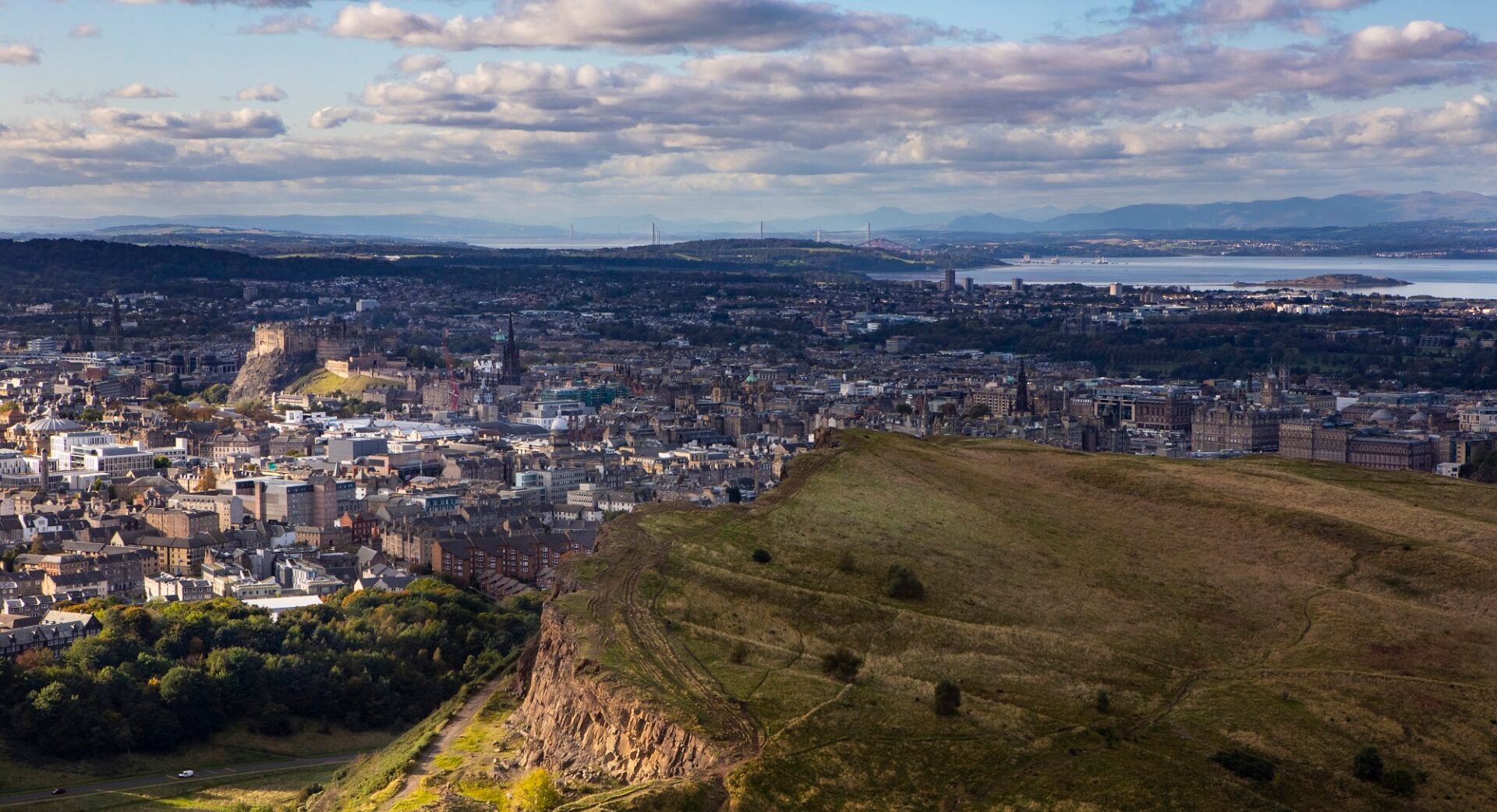 Salisbury Crags is an impressive rock face that runs along the edge of Holyrood Park. Often overshadowed by Arthur's Seat, Salisbury Crags is a great spot for a more leisurely stroll and offers fantastic views of the city. Visitors can explore the various walking trails, rock climb or even abseil down the cliff face with a guide.
For those looking for a more active experience, Pump Track Edinburgh is a free-to-use bike track located next to Salisbury Crags. Designed by Velosolutions, the world's leading pump track builders, this track is perfect for bikers of all skill levels. Whether you're a seasoned pro or a beginner, you'll have a blast navigating the various twists and turns of this adrenaline-fueled track.
Arthur's Seat is another great day out, this majestic hill dominates the city's skyline. Often referred to as 'our own volcano,' Arthur's Seat is actually the remains of an extinct volcano that erupted over 350 million years ago. The views from the top are truly spectacular and well worth the hike up. Visitors can also explore the rest of Holyrood Park, which offers stunning views of the city, as well as hidden lochs and a ruined chapel.
---
Museums and Galleries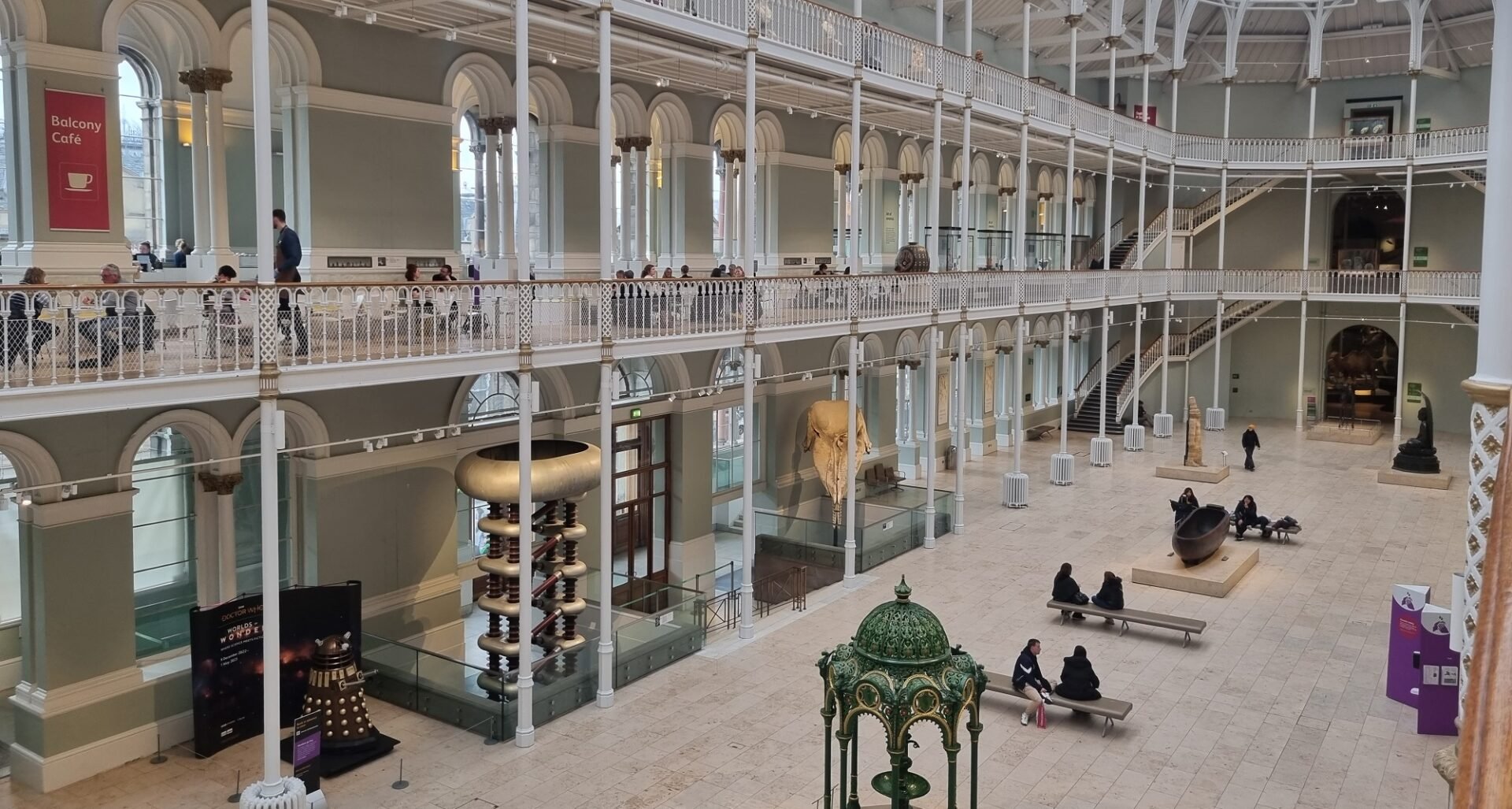 In the vibrant Southside of Edinburgh, you'll find a cluster of fascinating museums and galleries that offer a rich tapestry of history, art, and scientific exploration.
Across the road from the Festival Theatre, the captivating Surgeons' Hall Museum awaits. Owned by The Royal College of Surgeons of Edinburgh, this collection is divided into three sections: the Wohl Pathology Museum, the History of Surgery Museum, and The Dental Collection. Immerse yourself in the Wohl Pathology Museum, boasting one of the world's largest collections of pathological anatomy. The History of Surgery Museum sheds light on Edinburgh's significant contributions to surgical practise, even showcasing the skin-bound pocketbook of the notorious bodysnatcher, William Burke. Lastly, explore the evolution of dentistry through the ages in The Dental Collection.
On the same theme, housed within the Old Medical School building on Teviot Place, you'll find The Anatomical Museum, which consists of 12,000 objects and specimens that tell the story of 300 years of anatomical teaching at the University of Edinburgh.
Just a stone's throw away, The National Museum of Scotland awaits. It is arguably the largest and busiest museum in Edinburgh, attracting visitors from all over the world. Step into the awe-inspiring Grand Gallery, a testament to Victorian architecture, with its majestic pillars, expansive windows, and a breathtaking glass ceiling that bathes the space in natural light. Journey through the museum's diverse exhibits, which encompass the Natural World, World Cultures, and the rich tapestry of Scottish History and Archaeology. For a more contemporary experience, explore the adjacent Museum of Scotland building, dedicated to unravelling Scotland's narrative through captivating displays and cherished artifacts.
Outside NMS are two imposing statues on red sandstone plinths. A writer and publisher, William Chambers became Lord Provost of Edinburgh from 1865 – 1869 and was Director of the Scottish Society for the Prevention of Cruelty to Animals. In 1867 he paid for Greyfriars Bobby to have a licence and dog collar, thereby preventing him from being locked up. Bobby's collar can be seen in the Museum of Edinburgh.
Discover more about Greyfriars Bobby>
The other statue is of William Henry Playfair, one of the most influential architects of the 1800's. He played a key role in creating the Edinburgh we know today, designing iconic buildings such as The National Gallery of Scotland, The Royal Scottish Academy and the City Observatory on Calton Hill. He also designed the National Monument on Calton Hill, an unusual attempt of a replica of Athens Parthenon – work started on it in 1826, but by 1829 the project ran out of money and it was left unfinished, leaving only the façade seen today.
Dovecot Studios is another must-visit cultural institution in Southside Edinburgh. This gallery and museum is dedicated to contemporary arts and crafts, with a focus on textiles. The building itself is a work of art, having been designed by renowned architect David Bryce in the late 19th century. Visitors can explore the galleries, watch weavers at work in the Tapestry Studio or even take part in a workshop to learn a new craft.
For art enthusiasts, a visit to Talbot Rice Gallery is a must. Located within a charming Georgian building and affiliated with the University of Edinburgh, this public art gallery showcases an ever-changing array of contemporary works by local and international artists. With a dynamic exhibition schedule, the Talbot Rice Gallery always promises fresh and stimulating artistic experiences.
---
Other Fun
Royal Commonwealth Pool is a world-class swimming and fitness facility that has been a fixture of Southside Edinburgh since the 1970s. The pool features a 50-meter Olympic-sized swimming pool, as well as a diving pool and a gym. Visitors can take part in fitness classes or simply enjoy a relaxing swim in the beautiful surroundings.
If all that swimming has given you a thirst, be sure to schedule in a visit to Pickering's Gin Summerhall Distillery. When Summerhall Distillery opened its doors in 2014, Pickering's became the first gin distillery to be established in Edinburgh for over 150 years. Their small but perfectly formed distillery occupies the site of what was once the small animal kennels of the University Veterinary School, affectionately known as the Dick Vet.
For an hour and a half of pure gin pleasure, their Gin Jolly Tours are a must. Starting with a G&T on arrival, you'll be shown their unique distilling process before marvelling at the contraptions in the Old Workshop. The tour then finishes with a tutored tasting of three award-winning gins from their range – cheers to that!
---
Discover all things to do in Southside
Explore some of the city's finest institutions of music, theatre and museums.
---
Shopping in Southside

Southside Edinburgh is home to an array of unique and independent shops that offer visitors a chance to find something truly special.

Food and Drink in Southside

Edinburgh's Southside has quickly become a go-to destination for foodies, with its bustling streets and diverse range of dining options.

Accommodation in the Southside

Edinburgh's Southside is the perfect location for a stay in the Scottish capital, with an abundance of accommodations to choose from.