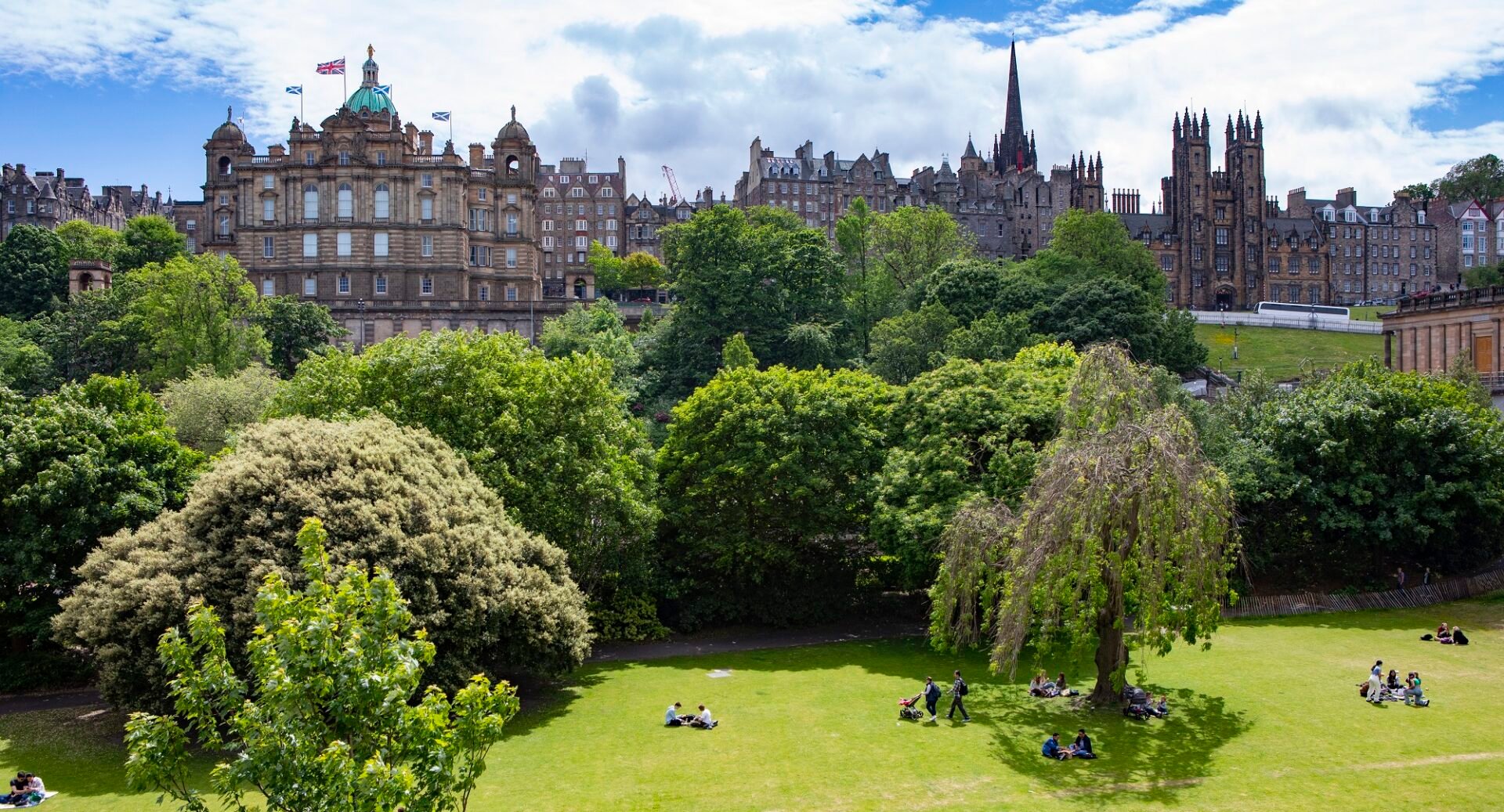 Two-day tour of Edinburgh
A two-day tour of Edinburgh can be a real treat, but it's tricky to know what to include when there are so many options.
Never fear! We've designed a two-day itinerary packed with everything from architecture and entertainment to eating and walking. It's a busy two days, but we can guarantee this is one of the best ways to make sure you've seen the best the city has to offer.
Please note that some of the suggestions here may require a little pre-planning (such as buying tickets for a show or booking a table for food).
Day 1: History and architecture
Day one of our itinerary will introduce you to Edinburgh's history and architecture. There will be a lot of walking today so be sure to enjoy a hearty breakfast before commencing the day and don't forget your camera!
Morning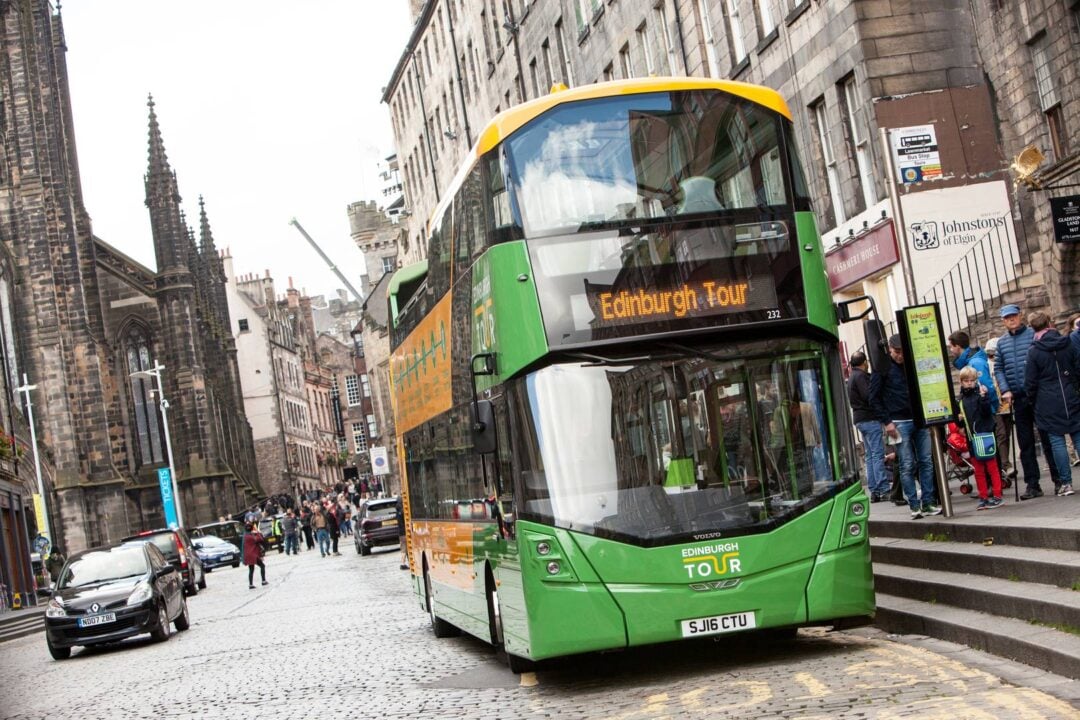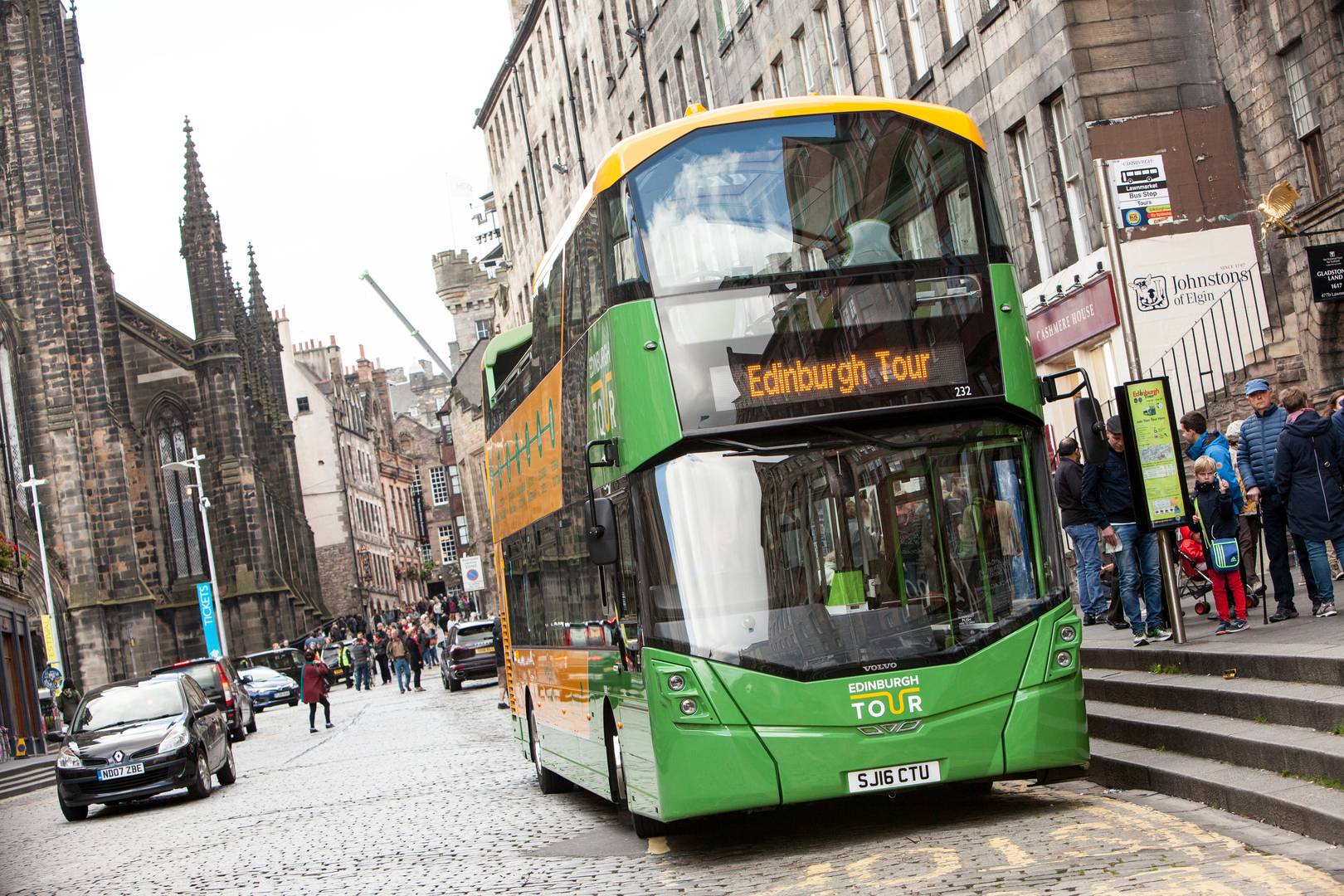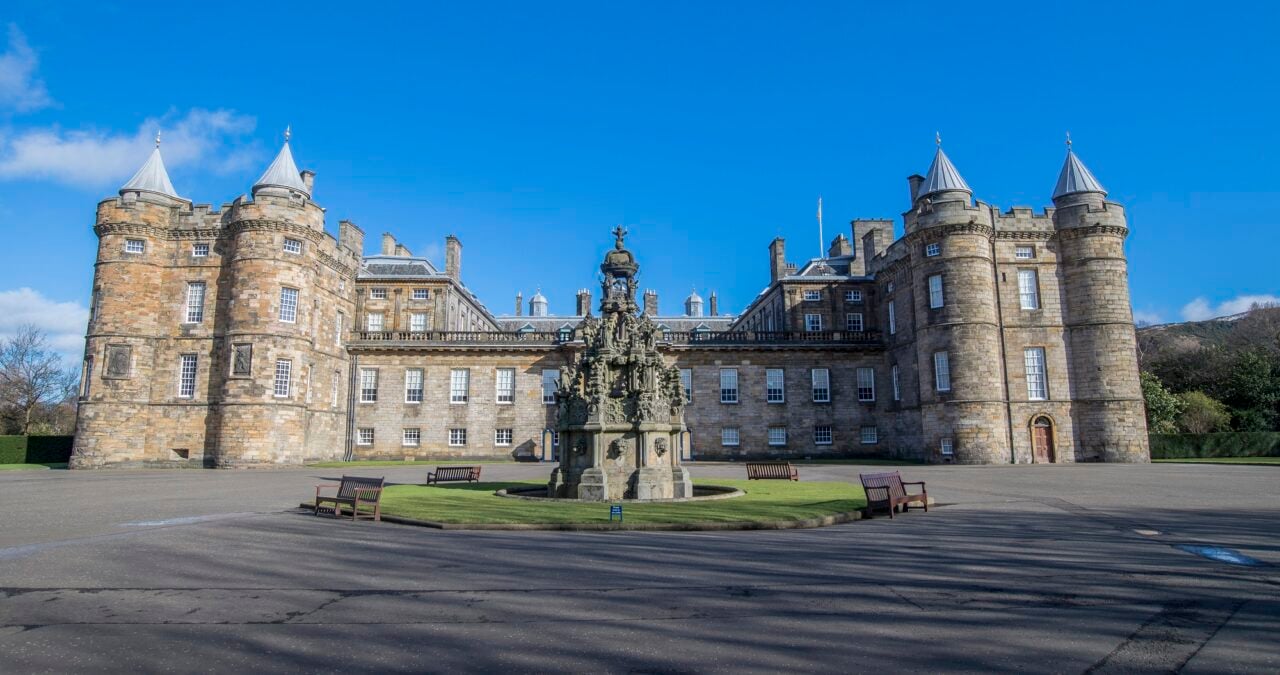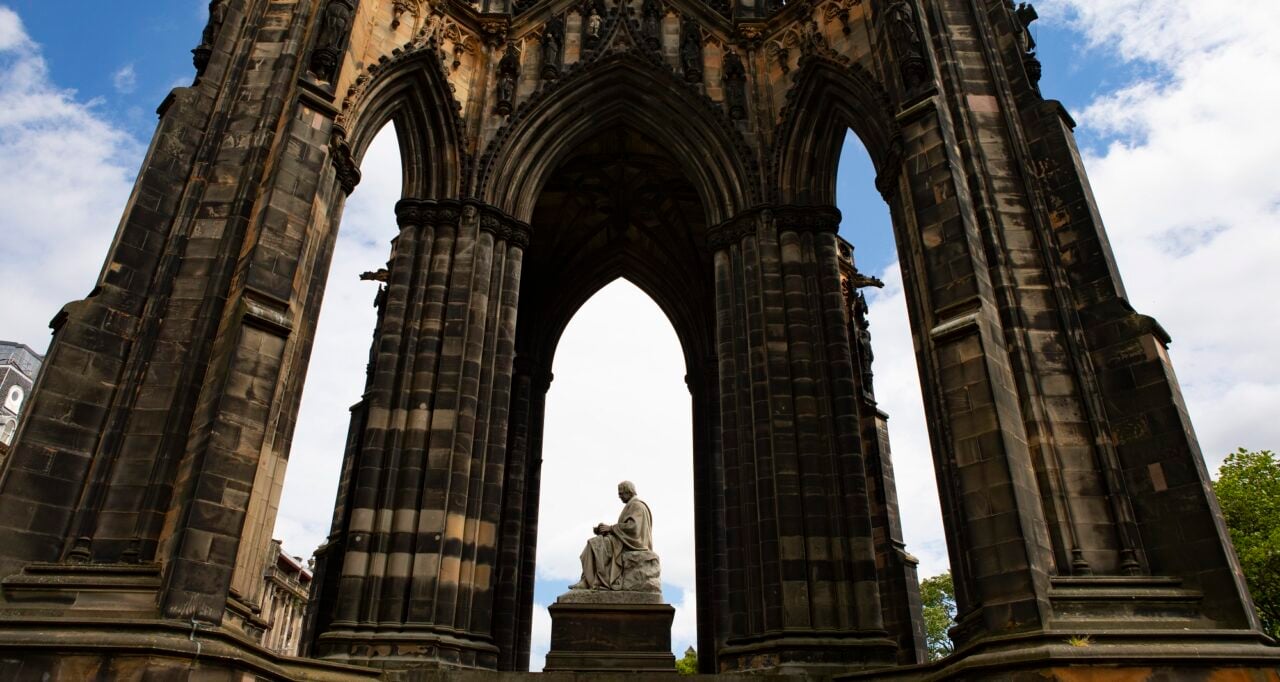 Edinburgh Bus Tours
Buying a hop-on-hop-off bus tour ticket is by far one of the best ways to see Edinburgh – and get around it. Sit back, relax and enjoy some spectacular views of the city, all while listening to an entertaining commentary. Both Edinburgh Bus Tours and Bright Bus Tours offer a range of tours (some in multi-languages) with tickets valid for 24 hours. Simply pick a tour that suits, then hop-on and hop-off as much as you like. The brightly coloured buses all depart from Waterloo Place.
Of course, if you prefer to travel like a local, pop into the Lothian Buses Travelhub (on Waverley Bridge or Shandwick Place) where the helpful staff are on-hand to help with ticket sales, routes and transport enquires. Indispensable for traveling round the city, the Transport for Edinburgh App provides up to date bus and tram times and is well worth downloading.
Whatever you decide to do for your transport today, you're making your way to The Scottish Parliament at the foot of the Royal Mile, so keep your eyes open for your stop and we'll see you there.
The Scottish Parliament
Pay a visit to The Scottish Parliament in the morning and you may be able to spot MPs in the cafe before they head into their offices or the debating rooms.
If Parliament is in session, you can watch all the action from the public viewing gallery. The guided tour is also worthwhile. Suitable for all ages, the 45 minute free tour takes in the building's incredible architecture and history.
The Palace of Holyroodhouse
Directly across the road from The Scottish Parliament is the majestic Palace of Holyroodhouse, the King's official residence in Edinburgh.
Inside are exhibitions and displays that take you through Edinburgh's rich royal history. Wander round the splendid Great Gallery, where Bonnie Prince Charlie laid on many gatherings, marvel at the tapestries on the walls of the Great Stair, which were gifted from Prince Albert, and take a peek at the sumptuous King's Bedchamber – the palace's most grandest room.
While it's tempting to spend a whole morning wandering around this regal home, there are other grand buildings in store for you….
The Scott Monument
Make your way back to Waverley Bridge and look up. You can't help but be astonished by the colossal Scott Monument.
Towering above Princes Street Gardens, the 200 ft structure is just as jaw-dropping today as it was when it was built in 1846. Dedicated to historian, novelist, poet and playwright Sir Walter Scott, who was born and educated in Edinburgh, it is one of the city's most iconic landmarks. Purchase your ticket from the monument kiosk and on a guided tour learn more about Scott, his work and his legacy, before making your way to the third floor viewing platform, where the panoramic views of the city are simply breathtaking.
---
Lunchtime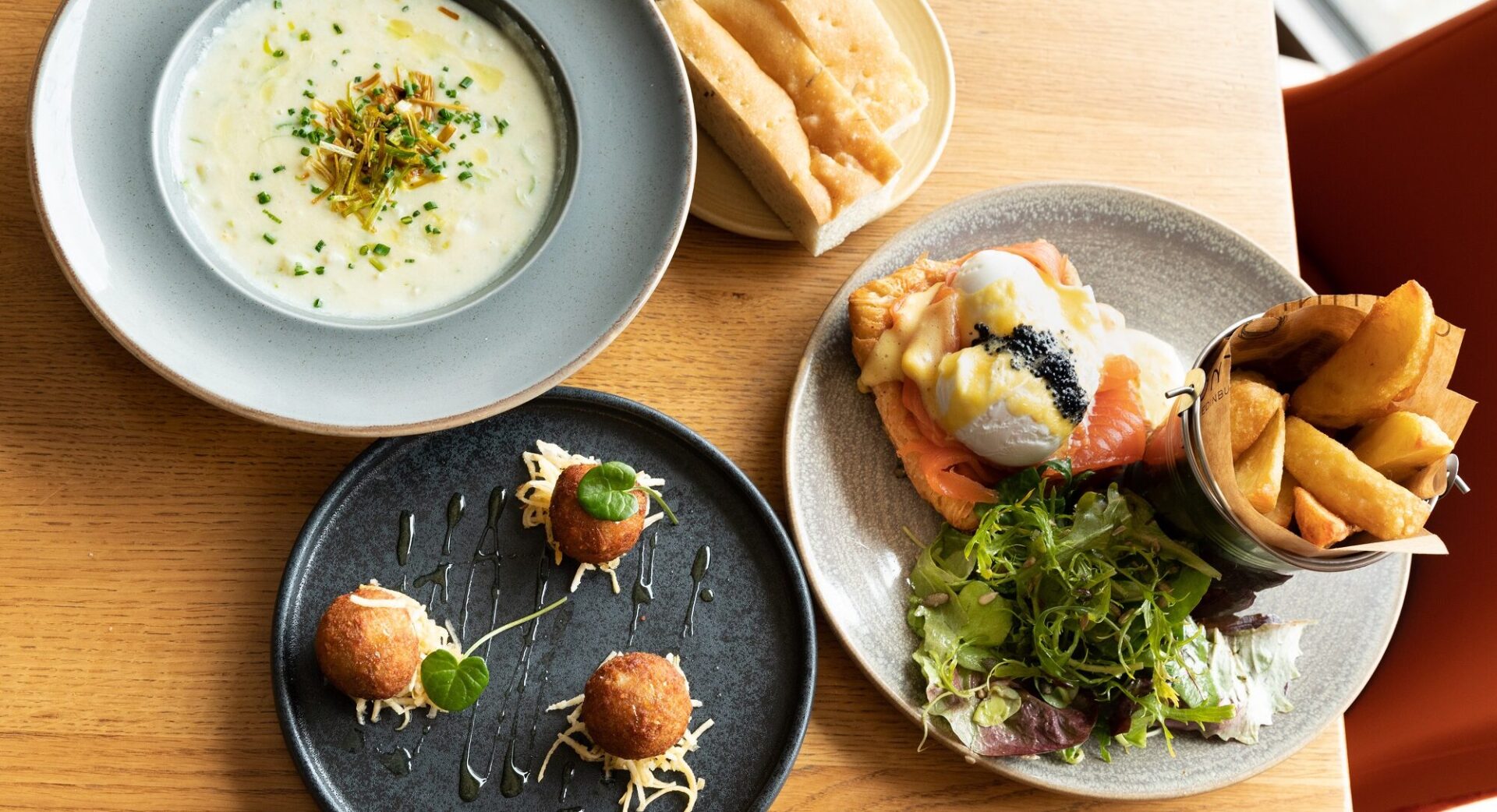 It's time for a well-deserved lunchbreak. Let's head across Waverley Bridge and up the picturesque Cockburn Street where there's an ample supply of tasty eateries.
Fresh, locally sourced seafood dishes and delicious wines await you in Ecco Vino. Head to La Locanda, for authentic Italian delights, Viva Mexico for traditional Mexican cuisine or Laila's for a menu packed with delicious Mediterranean flavours. If you're looking to sample Scotland's national delicacies of whisky and haggis, Arcade Haggis & Whisky House know a thing or two about serving up this winning combination. For light bites and lovely cakes, be sure to stop by Southern Cross Café, or why not finish off your meal with a speciality coffee from the small but delightful Milkman.
---
Afternoon
Now that you're re-energised, it's time to head up onto the Royal Mile. There are so many impressive buildings to admire and secret alleyways to explore on this historic street which links the Palace of Holyroodhouse at the foot with Edinburgh Castle at the top.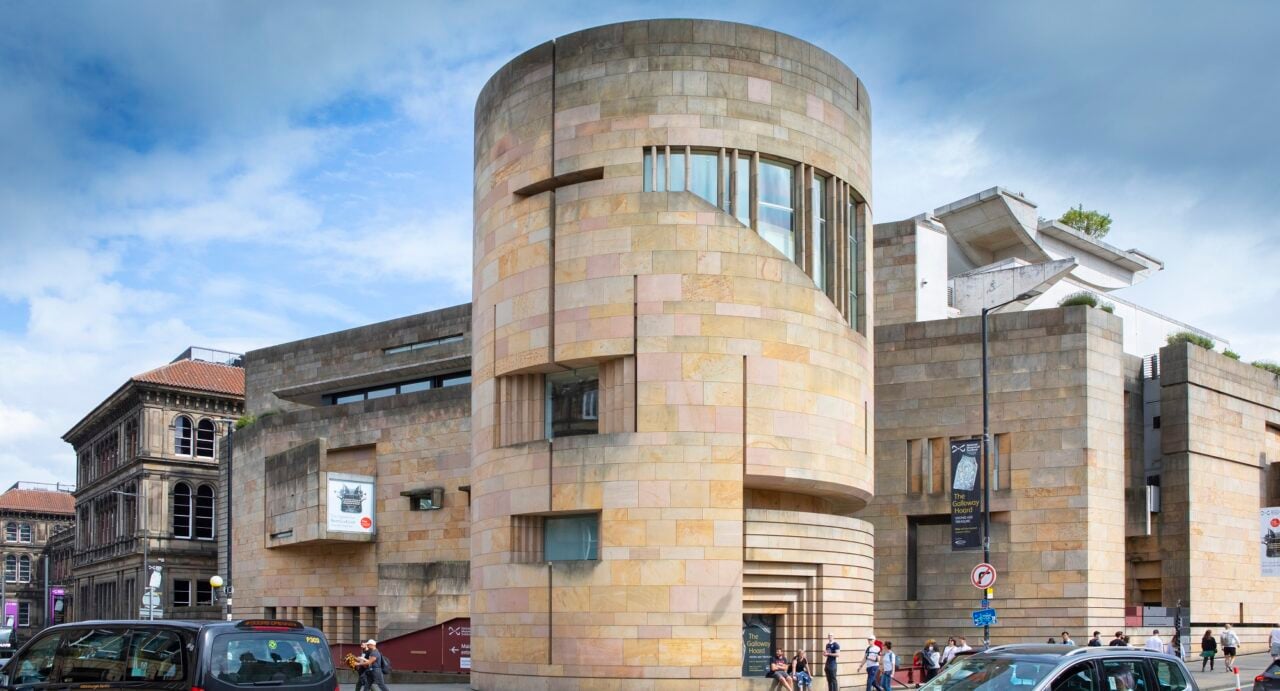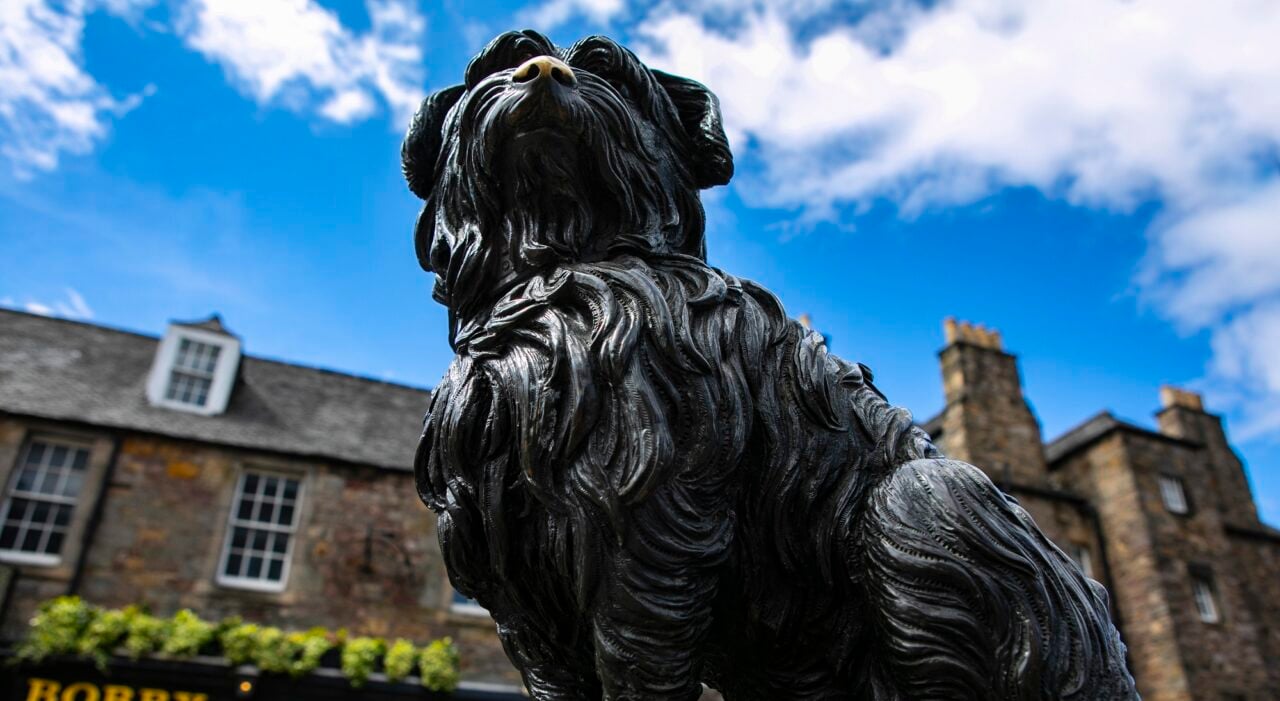 St Giles' Cathedral
As magnificent architecture goes, St Giles' Cathedral is one-of-a-kind. With crowning spires, incredible stained glass windows and parts of the building dating back to the 1100s, you can't fail to be impressed by this ancient city landmark. A working cathedral, it offers a wide range of services and events throughout the year, which are open to everyone.
One of the best ways to learn more about the building's history and architecture is by joining one of the free daily short walking tours. Lasting for around 45 minutes, the tour includes access to the famous Thistle Chapel, home to the Order of the Thistle, Scotland's great order of chivalry.
The National Museum of Scotland
The incredible National Museum of Scotland houses over 70,000 items in collections celebrating Scotland's culture, history, people and global connections.
Whether you're interested in art, fashion, design, technology or the natural world, all ages are guaranteed to find something here that sparks intrigue and imagination.
Designed for those who appreciate a quieter visit, Relaxed Morning Sessions are available on the first Sunday of every month.
The permanent collection is free to visit. Charges apply for special exhibitions.
Greyfriars Bobby
There's just enough time to grab a photograph with one of Edinburgh's most famous residents. The statue of Greyfriars Bobby sits in front of the entrance to the Greyfriars Kirk and pays homage to the terrier dog who guarded his master's grave for 14 years.
This small statue often has a small cluster of people eager to get a photo of this renowned furry resident.
Discover more about Edinburgh's favourite dog in The Tale of Greyfriars Bobby
Edinburgh Castle
One of Edinburgh's most instantly recognisable landmarks, Edinburgh Castle sits high above the city on the peak of an extinct volcano. Visiting as we are later in the day is often a good time to visit as queues are shorter. Plus, there's something magical about the light on the city at this time of day – something you'll notice as you look over the castle walls to the city below.
Ancient stronghold, royal residence, military garrison and prison – history seeps through every area of this magnificent fortress. While you could easily spend hours here, recommended 'must-sees' include the Honours of Scotland, the oldest Crown jewels in Britain, the 15th century Mons Meg canon and the Stone of Destiny – an ancient sacred object used in the crowning of Kings and Queens and which was recently seen in the coronation of King Charles III.
---
Evening
Before we set off for an evening of exciting entertainment, why not spend some time relaxing in your accommodation. Whether you've chosen to go for a city centre hotel or a serviced apartment with all the comforts of home, Edinburgh has a range of accommodation to choose from.
Discover more in our Guide to Accommodation in Edinburgh
The Voodoo Rooms
Enjoy a laid-back, yet luxurious evening in the award-winning Edinburgh hotspot that is The Vodoo Rooms. Relax before dinner with one of their exciting cocktails, while enjoying the sumptuous surroundings of the bar, before indulging in a delicious menu that matches the quality surroundings.
Afterwards, the dance floor awaits – dance the night away to one of their live acts or DJs.
The night is young!
If you feel like you're ready for more fun, you won't be short of things to do in Edinburgh.
If you fancy experiencing Edinburgh's range of eclectic bars, there's no better place to head than the Grassmarket area. There's the White Hart Inn (thought to be one of the oldest pub in Edinburgh), Finnegan's Wake where an authentic Irish atmosphere awaits, or the Beehive Inn, whose beer garden offers lovely views of Edinburgh Castle.
Discover more about wining and dining in this popular neighbourhood in our Guide to Food and Drink in the Grassmarket
Love live music? Edinburgh knows how to put on an entertaining show. On any night of the week, you'll find a hotbed of music being performed across the city – from blues and jazz to folk and electro-pop. Find out more in our Guide to Live Music in Edinburgh
If you feel like flexing your funny bones, comedy venues The Stand or Monkey Barrel Comedy both offer a night of side-splitting comedy.
---
Day 2: Outdoor pursuits and retail therapy
Good Morning. Hopefully, you're well-rested and well-fed after a busy day yesterday.
Morning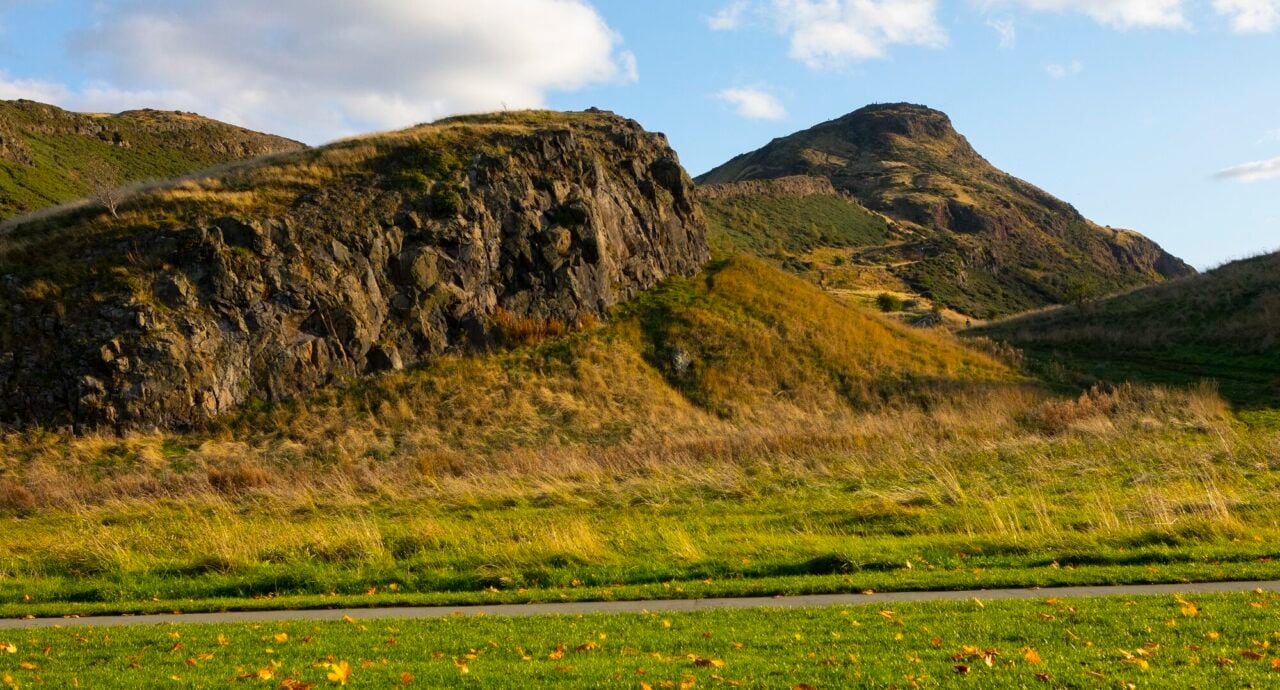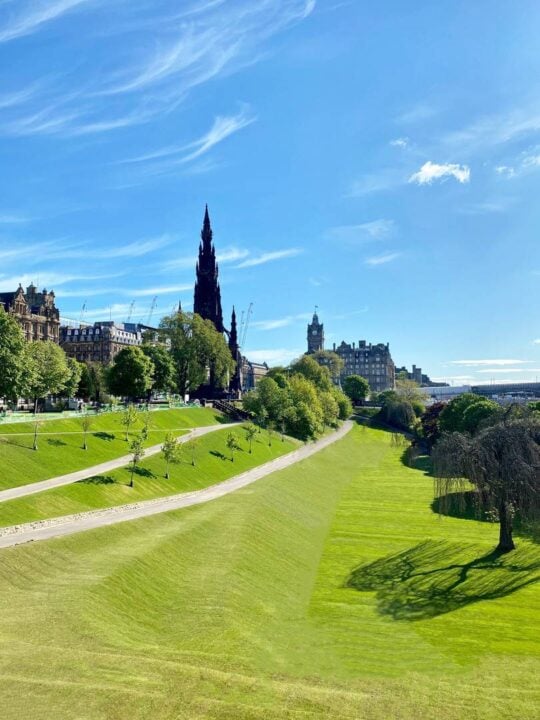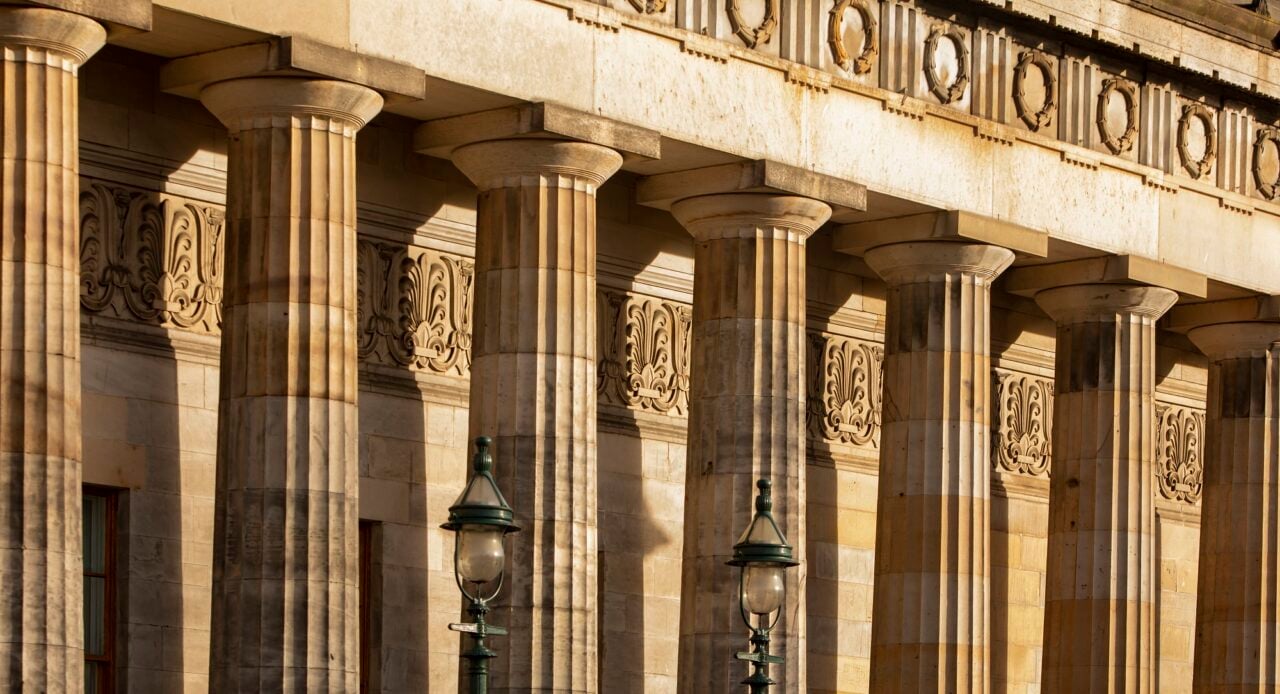 Arthur's Seat
Today we're starting the day with a walk up Arthur's Seat, the highest point of the city's Holyrood Park. There are a few different routes to get to the top, but if you're looking to save time, take a taxi to Dunsapie Loch which gives you just 30 minutes of easy climbing to reach the summit.
Arthur's Seat has long been the spot for Edinburgh locals to escape the hustle and bustle of city life and find some sanctuary. Which is exactly why this is the best way for you to begin day 2 of your visit!
Climb your way to the summit of the 251m extinct volcano, and you'll soon see why it's one of Edinburgh's most popular walking spots. If you're early enough in the morning you might still catch the sunrise, but the view is incredible no matter where the sun sits in the sky.
Head back down to Holyrood Park and Holyrood Road (where the Scottish Parliament building is) and wait for a tour bus to take you back up to Waverley Bridge. Next up, is a stroll through the city gardens…
Princes Street Gardens
Princes Street Gardens, which you'll have seen yesterday from the lofty heights of the Scott Monument, brings together the beauty of the outdoors and the bustling city centre shopping district.
Lying at the centre of Edinburgh's UNESCO World Heritage Site, within the New Town and Old Towns, the gardens spread from Waverley Bridge in the east to the foot of Edinburgh Castle in the west. There are seasonal floral displays to admire, lots of interesting memorials and statues, and plenty of shady benches to simply sit and watch the world go by.
The Scottish National Gallery
Now, this isn't technically outdoor pursuits, but as you make your way around Princes Street Gardens, you can't miss The Scottish National Gallery. So why not pop in and unwind in front of some impressive art?
Enjoy original artwork by old masters such as Da Vinci and Raphael and pre-eminent artists Monet and Constable, as well as works by renowned Scottish artists, including Ramsay and Raeburn.
The permanent collection is free to visit. The ever-changing fascinating seasonal collections are chargeable. Keep an eye on their website for forthcoming displays and themed events.
Royal Botanic Garden Edinburgh
Cross Princes Street and make your way to Hanover Street. This is where you'll catch Lothian Buses service 23 or 27 to the world-famous Royal Botanic Garden Edinburgh.
Upon arrival, we recommend heading to the garden's Gateway Restaurant for a range of traditional and popular meals and snacks that are sure to whet your appetite. With both indoor and outdoor seating and an informal and friendly atmosphere, it's a lovely place to refuel before exploring the gardens.
The Botanics, as they are commonly known by locals, have a renowned collection of plants and flowers which are always changing with the seasons. Highlights include the Rhododendron Collection and the Scottish Native Plants Collection in the Heath Garden. They also run a variety of events throughout the year – from artist's work inspired by the natural world to the hugely popular festive night time experiences.
---
Late Afternoon
Now it's time to head back to the city for a spot of retail therapy! Even if you don't want to spend much time (or money) shopping, there's still plenty of sightseeing to do in these popular shopping areas.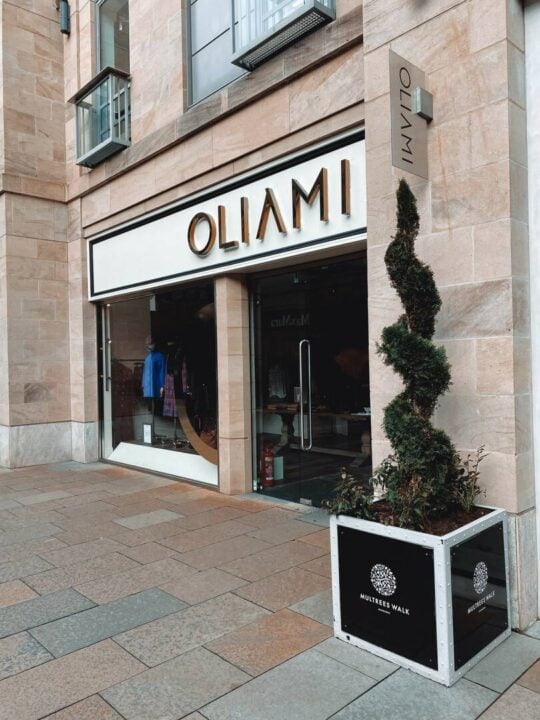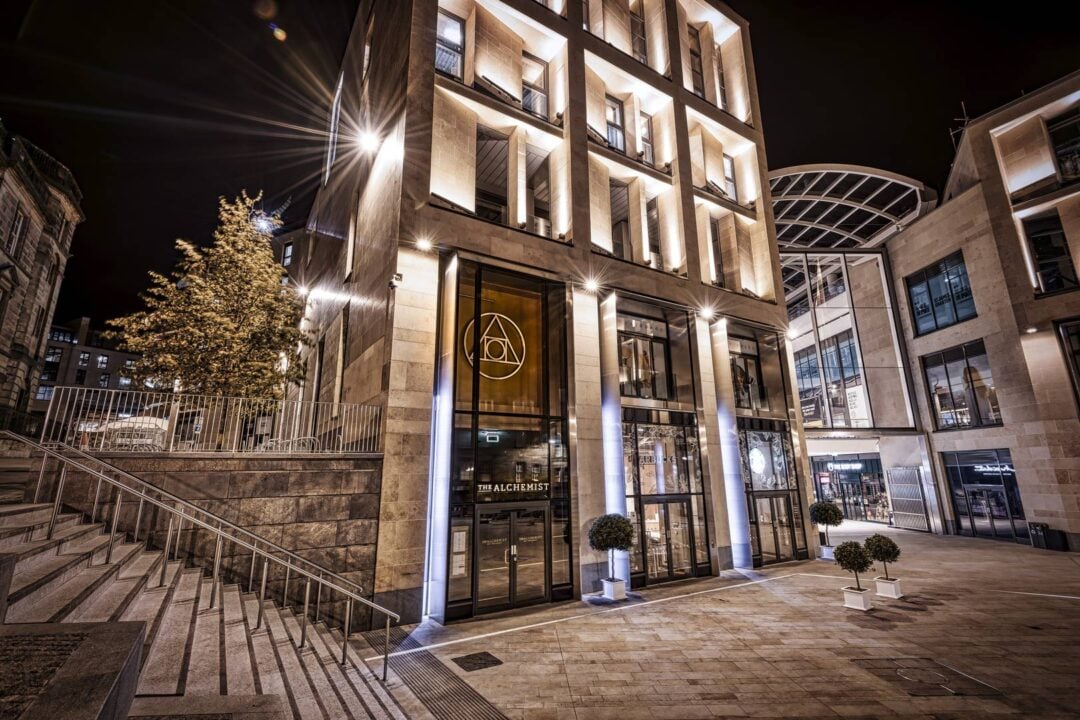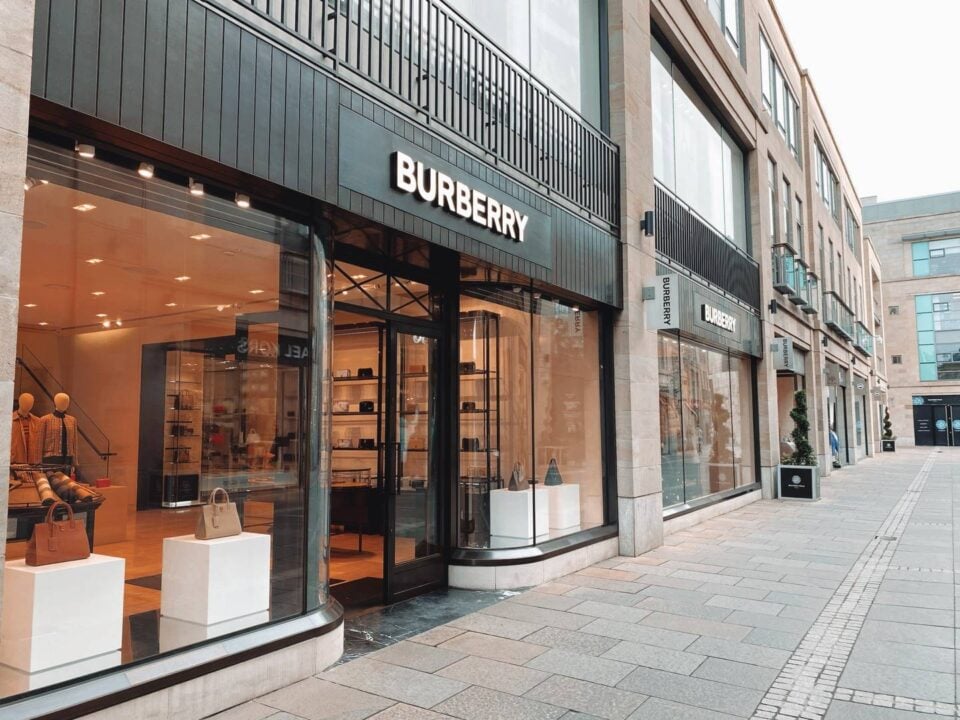 The West End
After the Botanics, jump off the bus at the west end of Princes Street where you'll find a little hidden world tucked behind the main streets.
Head onto the colourful, cobbled William Street and you're immersed in the delightful West End neighbourhood, a picturesque haven of independent fashion boutiques and delightful gift shops.
Discover more in our Guide to Shopping in the West End
St James Quarter
The latest shopping experience in Edinburgh – St James Quarter opened in June 2021. This four-storey shopping centre replaced the 1960s St James Centre and should definitely be on the go-to list for all followers of fashion. More than 40 retailers, including brands arriving in Scotland for the first time, are here, including & Other Stories, Stradivarius, Bershka and Pull&Bear.
An entertainment centre, including five-screen cinema, and a fantastic selection of food and drink venues are also present. Opening in 2023, the Quarter will also be home to luxury serviced apartments, ROOMZZZ, and the 12-storey, W Edinburgh Hotel.
Multrees Walk and Harvey Nichols
The last stop on your shopping tour is the wonderfully named Multrees Walk. Tucked to the side of St Andrew Square, it is also accessible from the back of St James Quarter and hosts some of the world's best known luxury labels like Mulberry, Michael Kors and Louis Vuitton.
It is also here that Scotland's only Harvey Nichols department store, with five floors of luxury shopping supporting the latest trends in clothing, accessories and beauty products, is located. You'll be thrilled to know it also features a restaurant, brasserie, bar and roof terrace, the perfect place to drop your bags and relax with a cocktail or two and a delicious meal while overlooking the city views.
A night at the theatre
We've worked you hard today. Your poor feet must be feeling the pinch by now, so we've planned a few gentle activities for this evening.
Book a ticket to see a performance in one of the city's many theatres or music halls. Edinburgh Playhouse is the largest working theatre in the UK and hosts many musicals and touring shows, while the Festival Theatre offers an exciting programme of year-round world-class dance, music and performance.
Scotland's only five-star concert hall, the Usher Hall is an extraordinary blend of historical and contemporary, both inside and out. Head to the Traverse Theatre and you can experience some of the best in new theatre writing or take a look at The Queen's Hall varied live music programme, which includes everything from classical and jazz to folk and rock.
One final view of the city
However you choose to finish off your 2 Day Edinburgh Tour, one final view of the city is a must. Take a walk up the North Bridge where you'll see the twinkling lights of the city all around, climb the steps to Calton Hill and be rewarded with a stunning panoramic vista, or take a walk up the esplanade at Edinburgh Castle and experience a gorgeous view as the sun sets over the city.
---
Time for bed!
Thank you so much for joining us on our Two day tour of Edinburgh. We hope that you've enjoyed your time in Scotland's capital city and hope to welcome you back to another of our itineraries in the future.
---
Looks for more things to do in the city?
Have a look at our What's On page. Packed with events, exhibitions, festivals and performances, it's got something for all the family.
---
One Day Tour of Edinburgh

The best way to spend a day in Edinburgh.

Day Trips Beyond Edinburgh

One of the most convenient things about Edinburgh is it's close proximity to other regions, all of which are easy to reach by public transport.

A Weekend in Edinburgh

A weekend break in Scotland's capital city is a fantastic opportunity to explore Edinburgh's history and heritage.

48-hour itinerary: a unique foodie experience in Edinburgh

A handy two-day itinerary ready for you, so you can relax and enjoy your foodie experience in Edinburgh!

Explore Edinburgh on a budget in 48 hours

Edinburgh on a budget