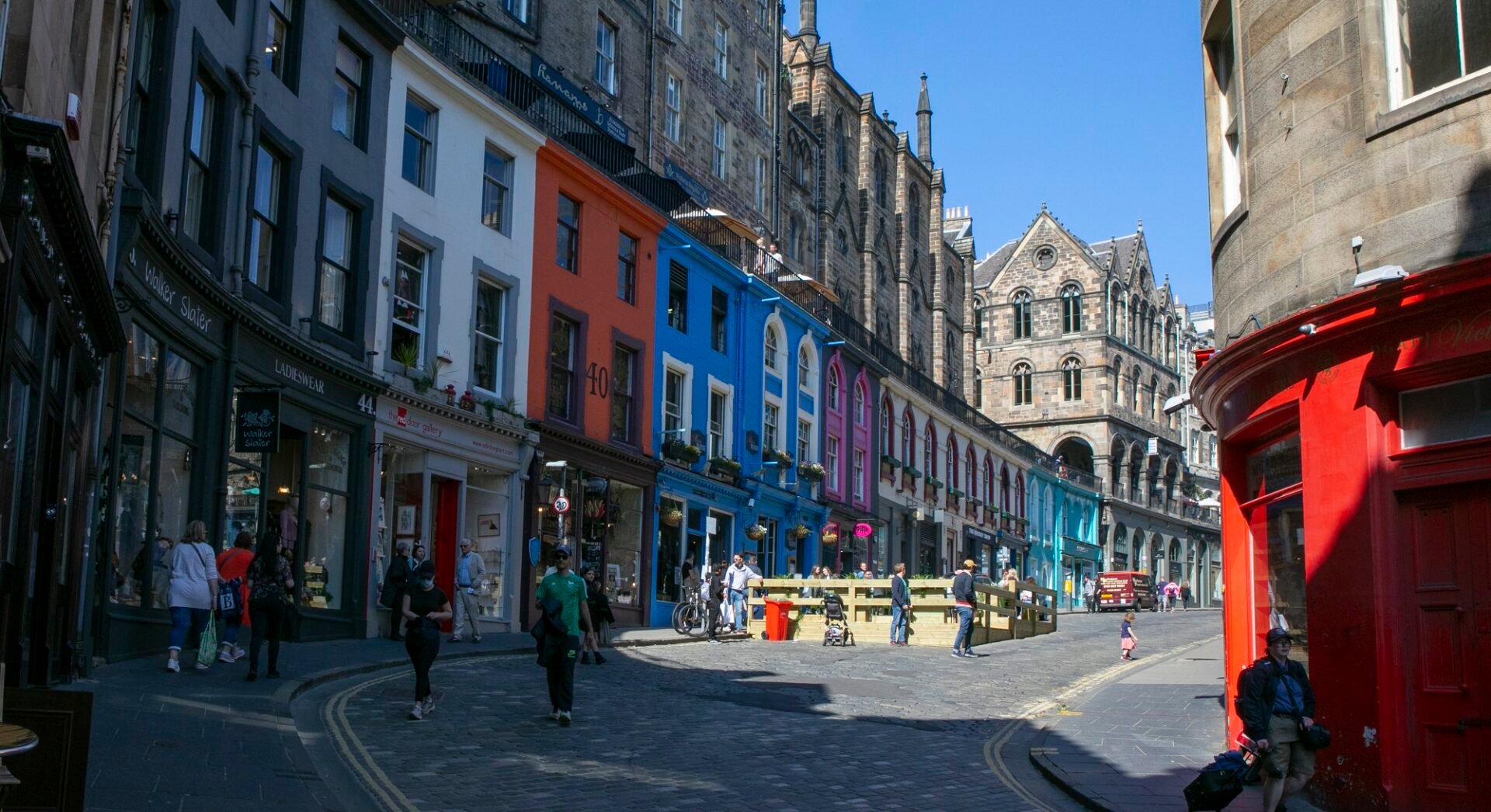 A contemporary cultural capital, a weekend break in Scotland's capital city provides a fantastic opportunity to explore Edinburgh's history and heritage.
Our Weekend in Edinburgh Itinerary has the perfect balance between the best of Edinburgh's attractions, stunning natural scenery, entertainment, shopping and hidden gems.
Please note that some of the suggestions here may require a little pre-planning (such as buying tickets for a show or booking a table for food).
Friday (late) Morning
Hopefully you have had enough time to get settled in your accommodation and find your feet so now it's time to begin the weekend!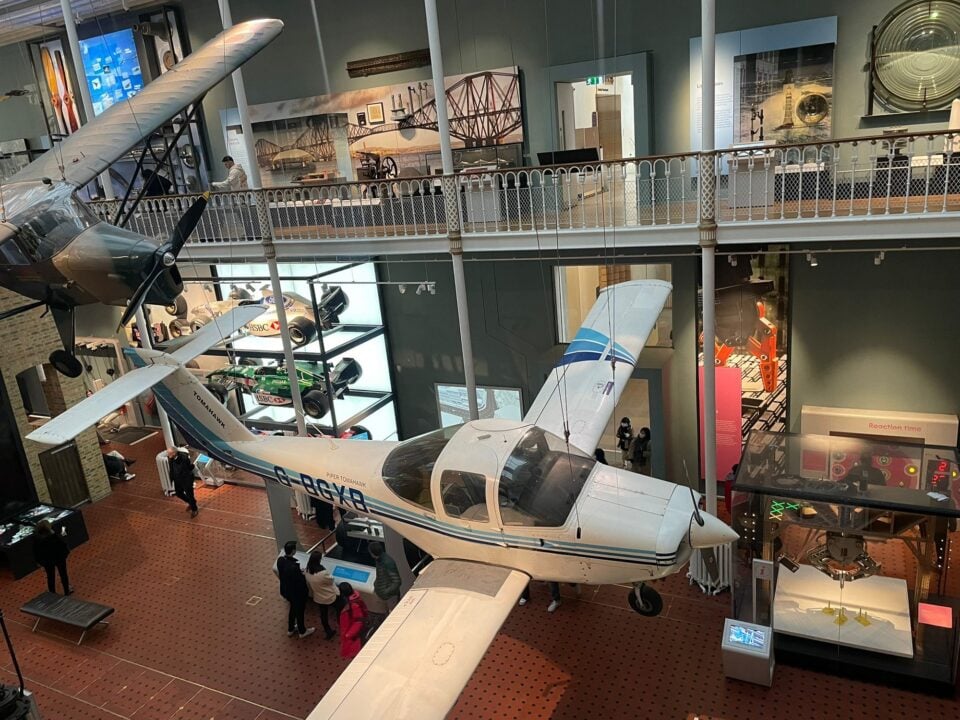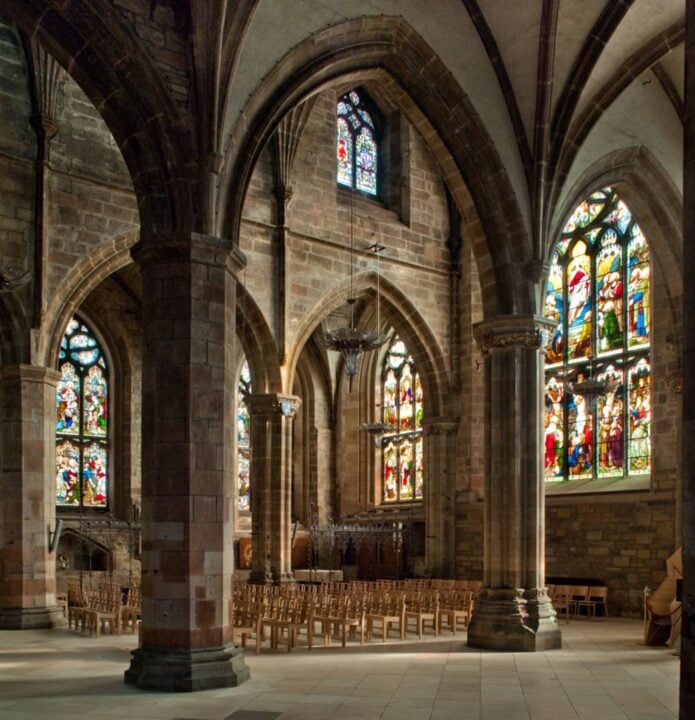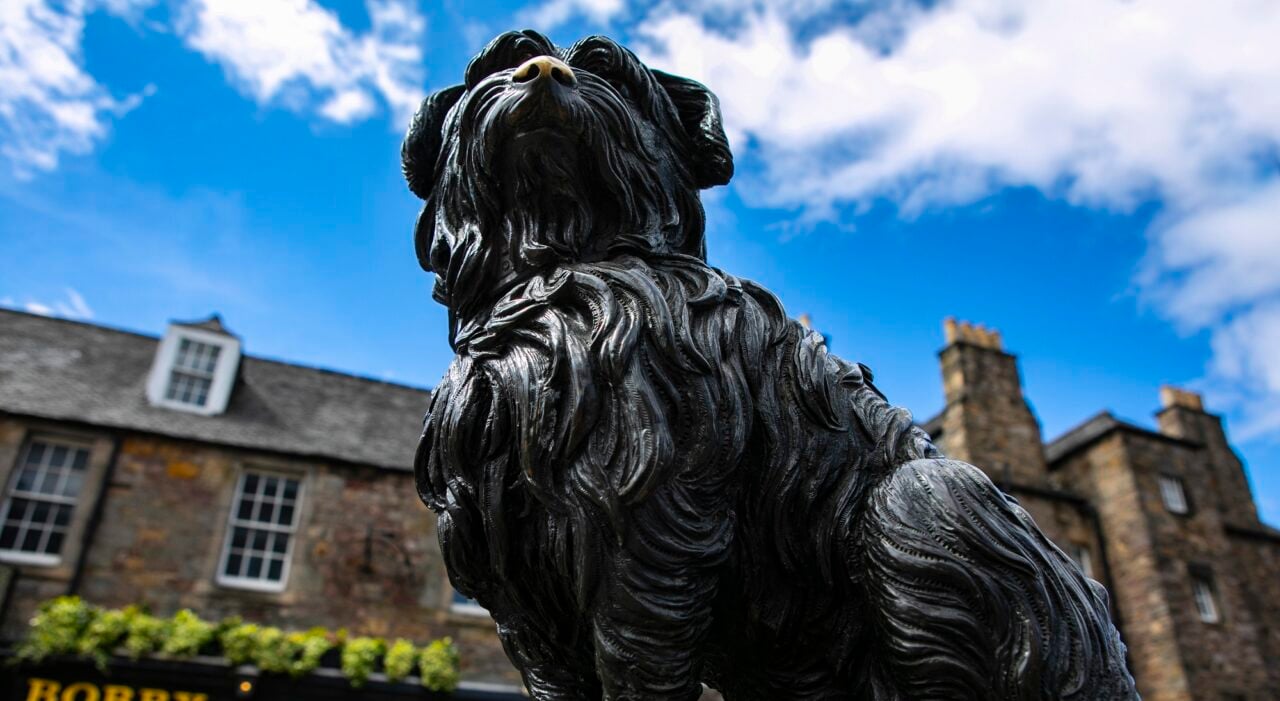 Buying a hop-on-hop-off bus tour ticket is by far one of the best ways to see Edinburgh – and get around it. Sit back, relax and enjoy some spectacular views of the city, all while listening to an entertaining commentary. Both Edinburgh Bus Tours and Bright Bus Tours offer a range of tours (some in multi-languages) with tickets valid for 24 hours. Simply pick a tour that suits, then hop-on and hop-off as much as you like. The brightly coloured buses all depart from Waterloo Place.
In the heart of Edinburgh's Old Town on the High Street, you'll find the stunning St Giles' Cathedral.
You can choose to take a free guided tour of this magnificent church, which was founded in the 12th century, or explore yourself. Be sure not to miss the Thistle Chapel, home to the Order of the Thistle, the greatest order of chivalry in Scotland.
Greyfriars Bobby
We're on our way to the National Museum of Scotland, but before, let's stop at the statue of Greyfriars Bobby. This terrier became a well-kent face around the city for spending 14 years, guarding the grave of his owner until he died himself in 1872.
It's a monument to love and loyalty and easy to see why it's one of Edinburgh's most popular attractions and Instagram spots. Just please refrain from rubbing Bobby's nose, helping to avoid further damage to this special statue.
National Museum of Scotland
We're easing you in gently to your tour of Edinburgh, so you've got lots of time to wander around the grand halls of the National Museum of Scotland. If you're feeling peckish, there are two cafés to dine in, each serving a range of home baking and hot and cold snacks.
With over 70,000 items, covering everything from nature and art to science and technology, as well as an extensive gallery dedicated to Scottish history and archaeology, you could quite easily spend the whole day here.
Entry is free, but charges apply for certain exhibitions and events.
The museum has a large range of services and resources to ensure all visitors have an enjoyable time, including relaxed events, sensory maps and audio descriptive and BSL tours. Find out more on their Accessibility page
---
Friday afternoon
After spending the morning travelling through time in the museum, you must be in need of some refreshments. Then it's time for some shopping.
Jump in a taxi and head to one of Edinburgh's best-kept secret shopping areas.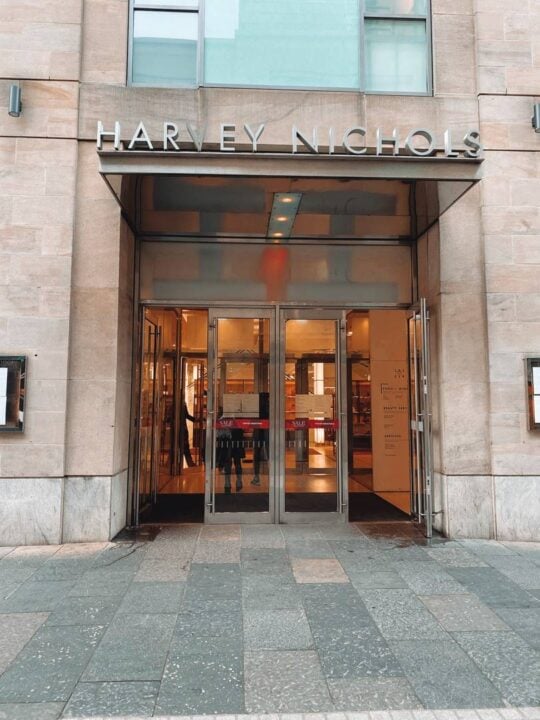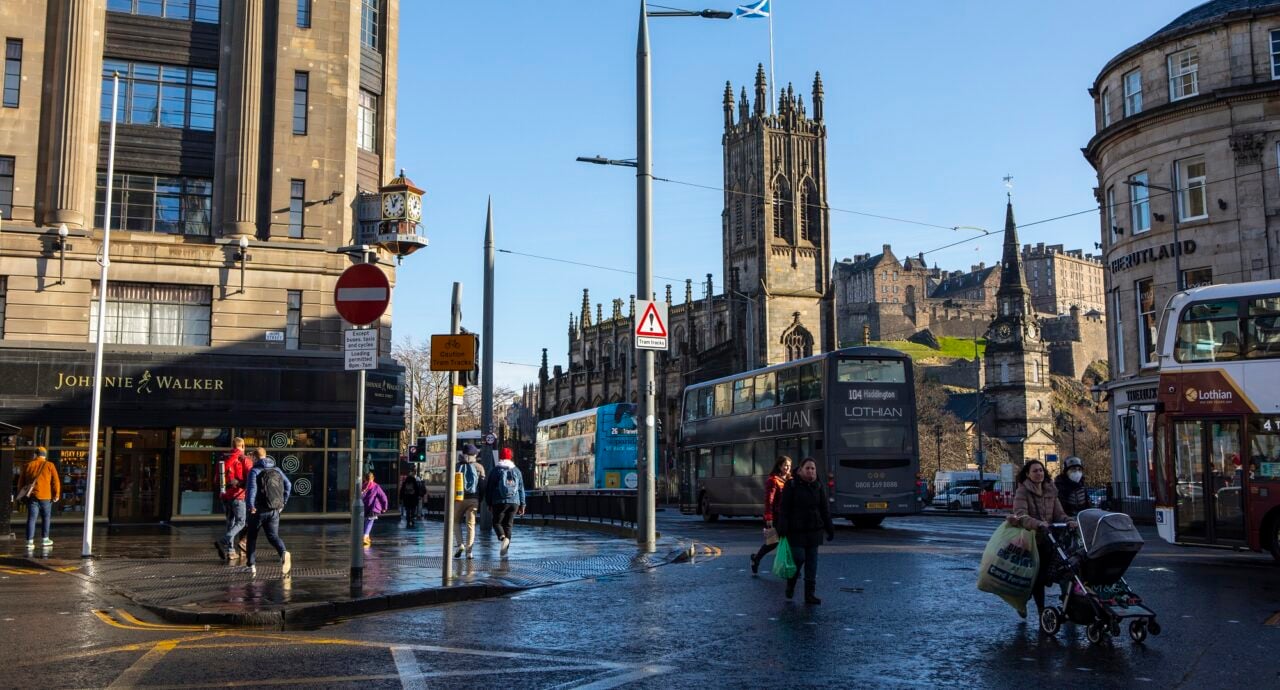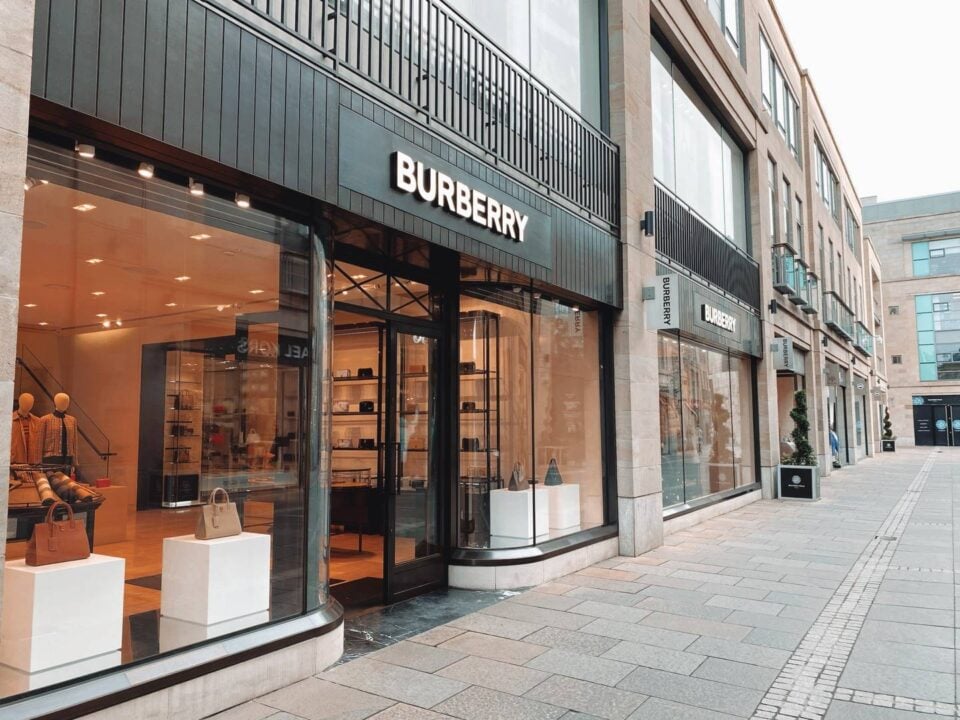 The West End
Head onto William Street which is at the heart of Edinburgh's West End Village. The Voyage of Buck is excellent for a pitstop, and the food is delicious. Refuel and recharge your batteries – shopping awaits!
Every great city has at least one quirky shopping area, and Edinburgh is lucky enough to have many! One of these is the West End. A lovely tangle of tiny boutiques, colourful galleries, quirky shops and funky jewellery stores, it's a haven of independent shops and well worth a browse.
Edinburgh has a lot to offer those who enjoy a shopping spree. Princes Street is where you'll find some of the best the High Street has to offer and George Street is home to some of the most sought-after designer labels. Tucked away on Rose Street and Thistle Street you'll find tailors, cobblers, whisky specialists and more just waiting for you to pop in for a browse too.
Find out more in our guide to Shopping in Edinburgh's New Town
Luxury shopping and cocktails
If you haven't had your shopping fix sated just yet, then the next stop has to be Multrees Walk. This is where you'll find luxury and high-end goods from fashion labels such as Burberry, Michael Kors, Mulberry and Louis Vuitton.
It's also home to Harvey Nichols department store, boasting five levels of extravagant and exciting shopping from fashion to beauty products, homeware and food and wine.
And while you're here, don't miss the chance to take the lift to the 5th floor for a cocktail and admire the city views, before heading back to your accommodation to drop off your shopping bags.
---
Friday Night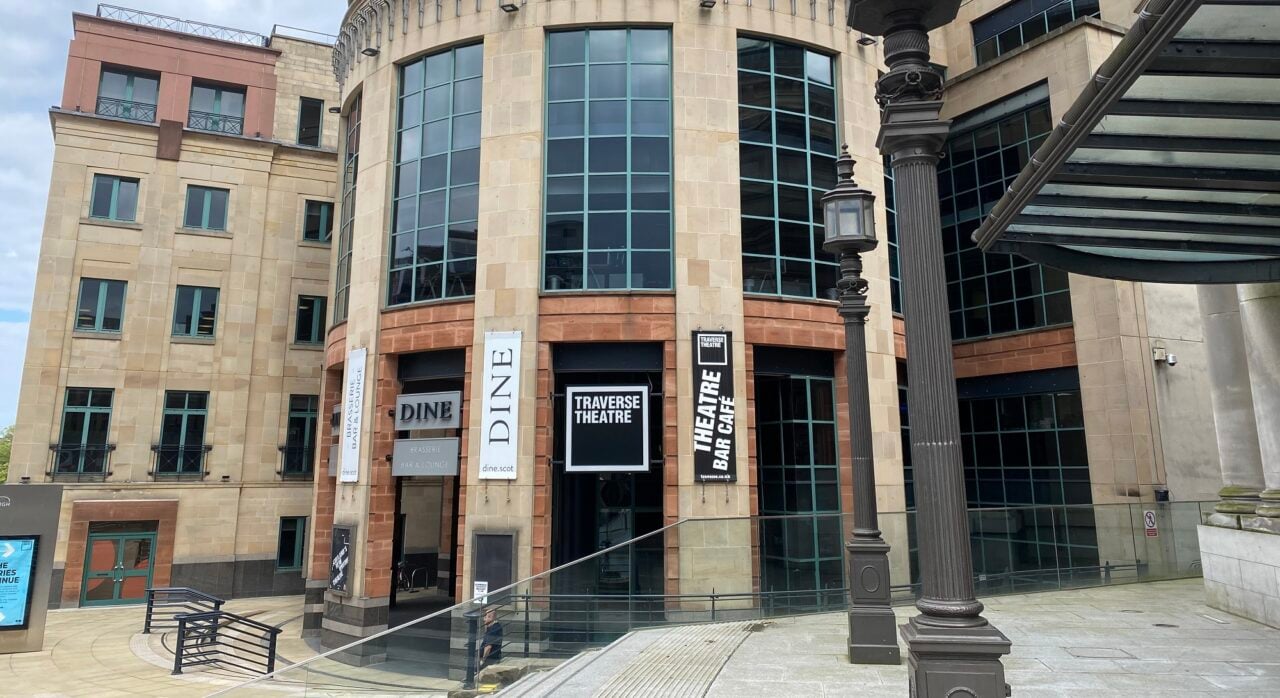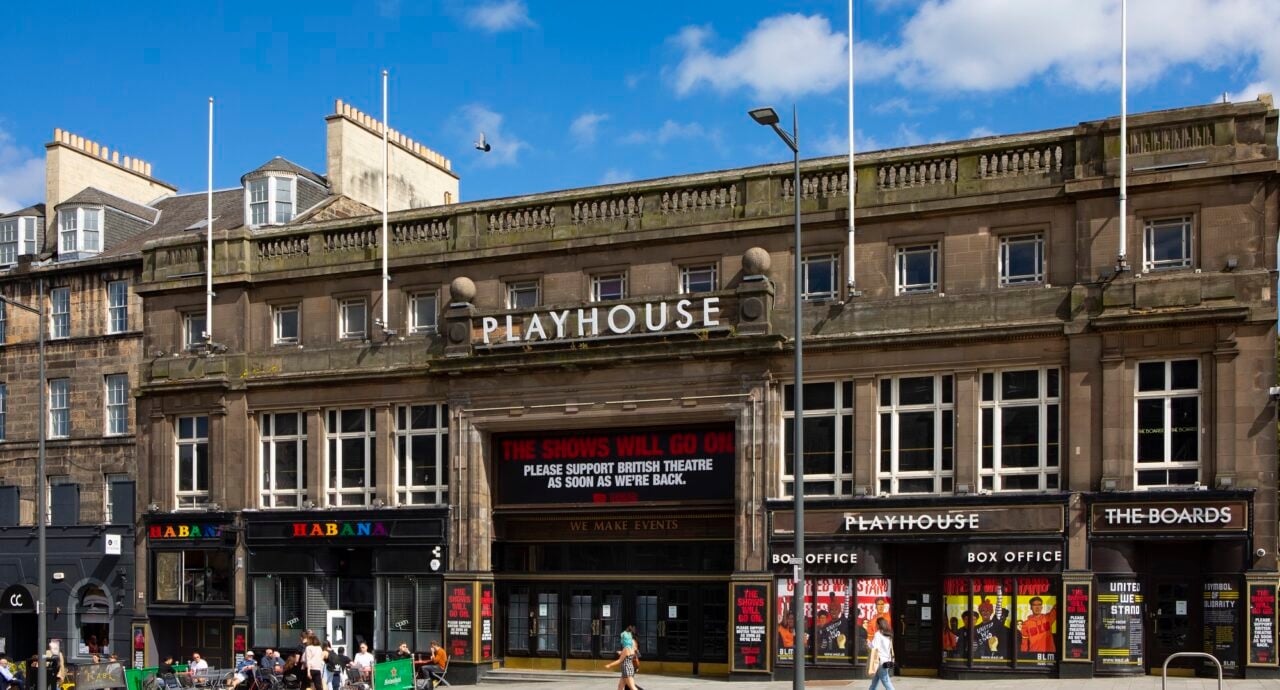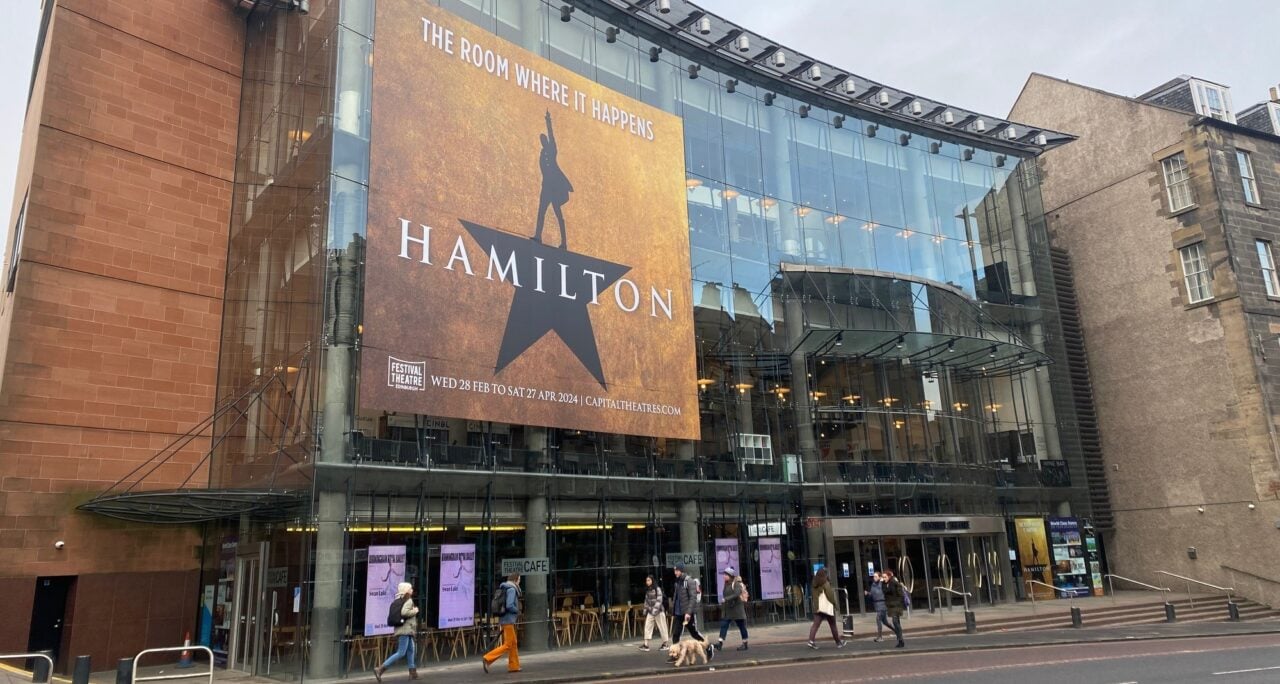 A Night at the Theatre
There's always something going on in the bright lights of Edinburgh's nightlife. Tonight, it's time for some entertainment from one of the city's renowned theatres.
For a world-class touring show or musical check out the listings at The Edinburgh Playhouse or Festival Theatre. If you fancy being wowed by the latest new writings and up-and-coming plays, head to The Traverse, while at the Royal Lyceum Theatre you can expect homegrown talent presenting the best of international drama.
---
Saturday Morning
Good morning, we're hope you're well-rested after a fantastic first day on your weekend in Edinburgh. It's a busy day of sightseeing today, so make sure to wear comfortable footwear.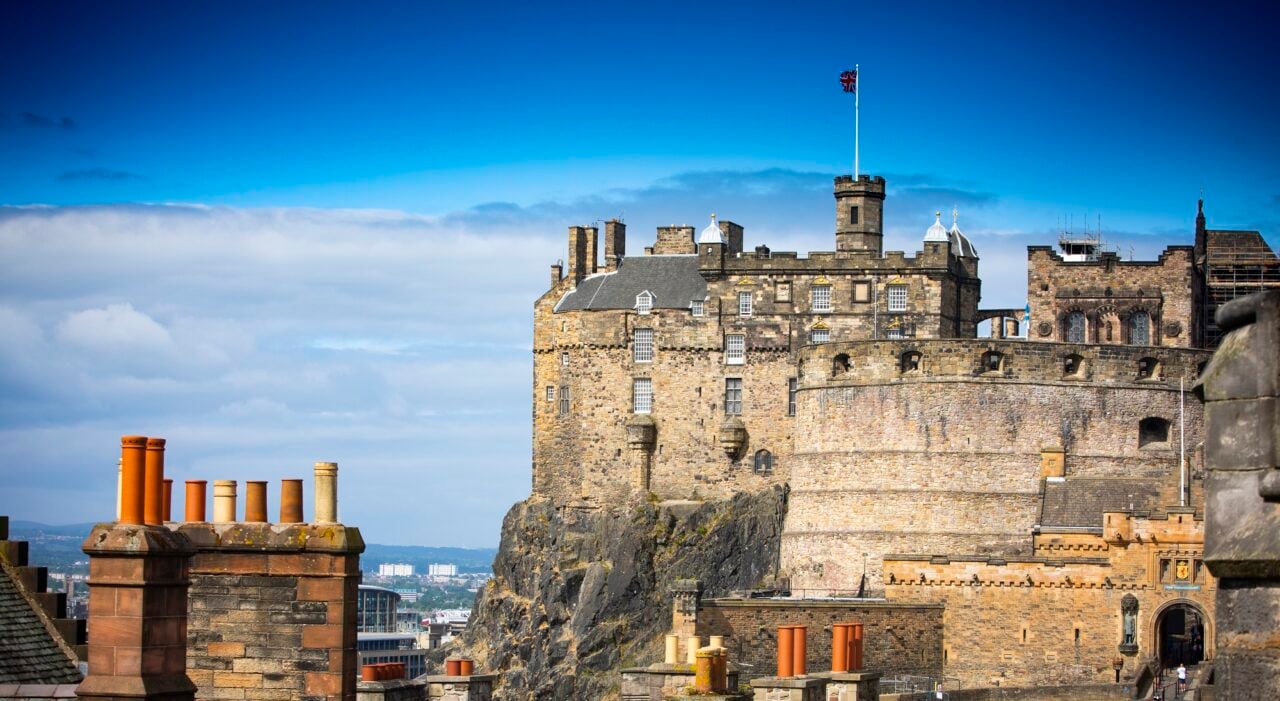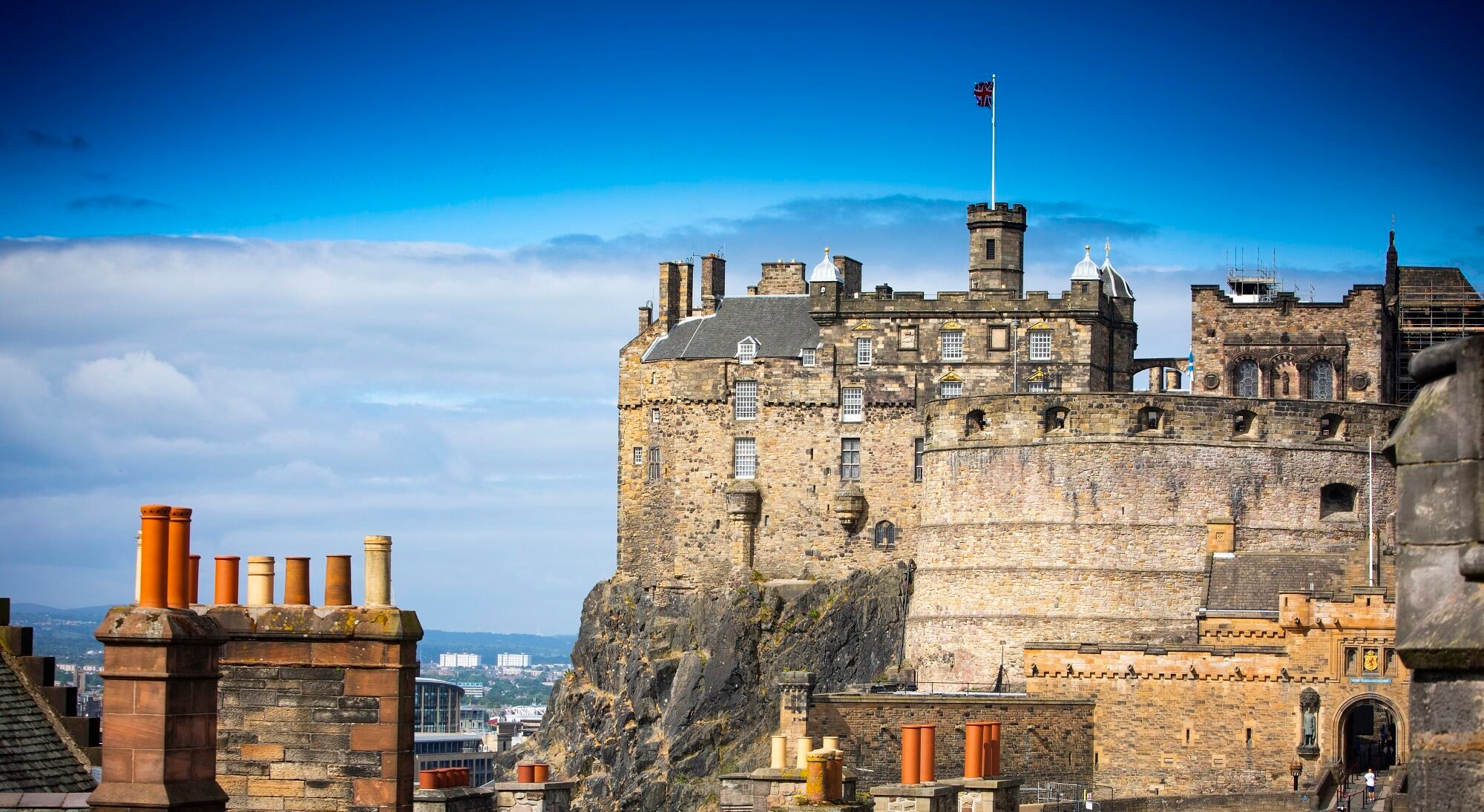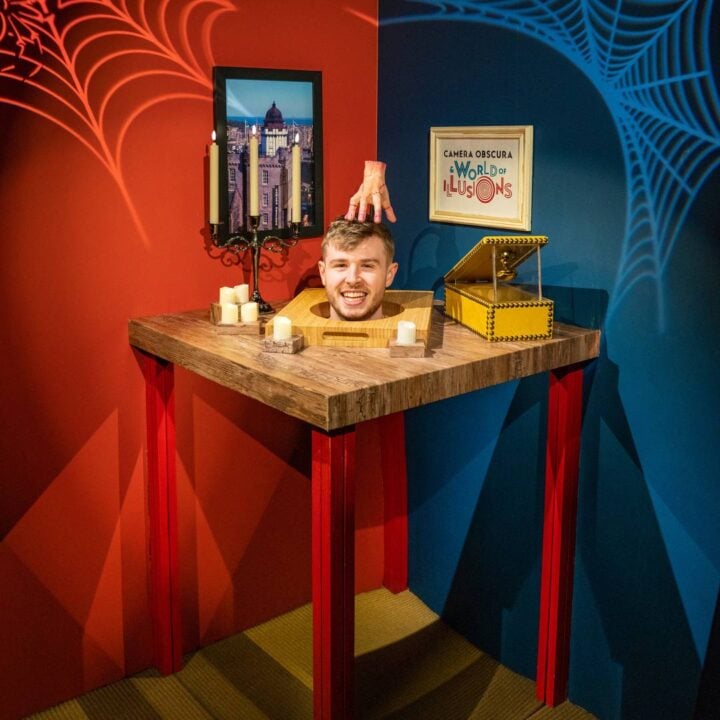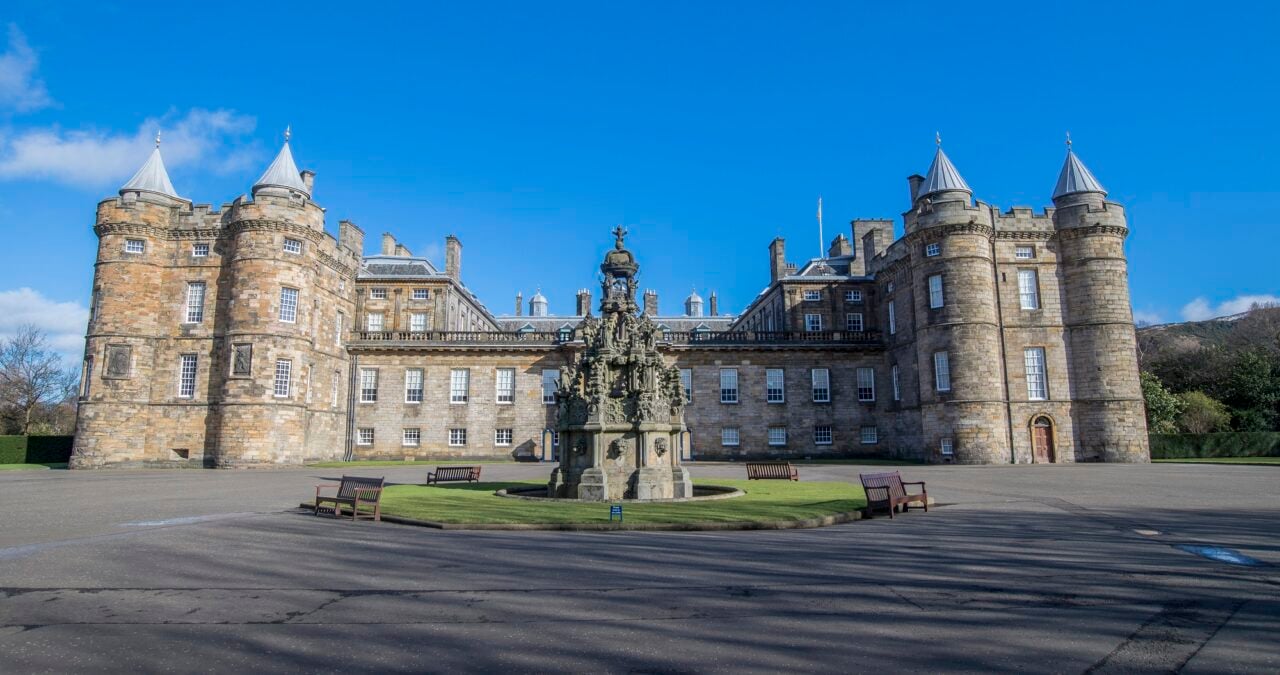 Edinburgh Castle
Today, we're starting at the top of the city's historic Royal Mile for a visit to one of Edinburgh's most famous landmarks, Edinburgh Castle.
From its volcanic peak, the Castle looks down over the city and is one of the oldest fortified places in Europe. With a long rich history as a royal residence, military garrison, prison and fortress, it is alive with many exciting tales. Take an audio guided tour and dive into the history of this beautiful fortress.
Camera Obscura & World of Illusions
If you're up for a bit of fun, then head into Camera Obscura and World of Illusions.
Edinburgh's first-ever purpose-built tourist attraction and just a few steps from Edinburgh Castle, this 5-star attarction is part museum, part curiosity shop and a world of seeming impossibility. There are over 100 illusions, exhibits, tricks and wonders spread out across five floors, the highest one offering an incredible view over the city.
Palace of Holyroodhouse
Kings and queens have walked in procession down the Royal Mile for over 500 years, and now it's your turn! Make your way down to this beautiful palace and try not to get too distracted with the wonderful shops, pubs, cafes and restaurants that line the street.
The Palace of Holyroodhouse is the King's official residence in Edinburgh. Open throughout the year (apart from state visits) a guided tour is the best way to discover more about this fascinating building and the kings and queens who once resided here.
The Scottish Parliament
Opposite the palace sits the Scottish Parliament. Head inside and watch parliament in session from the public viewing gallery or take a guided tour around the building and learn all about its fascinating architecture.
---
Saturday Afternoon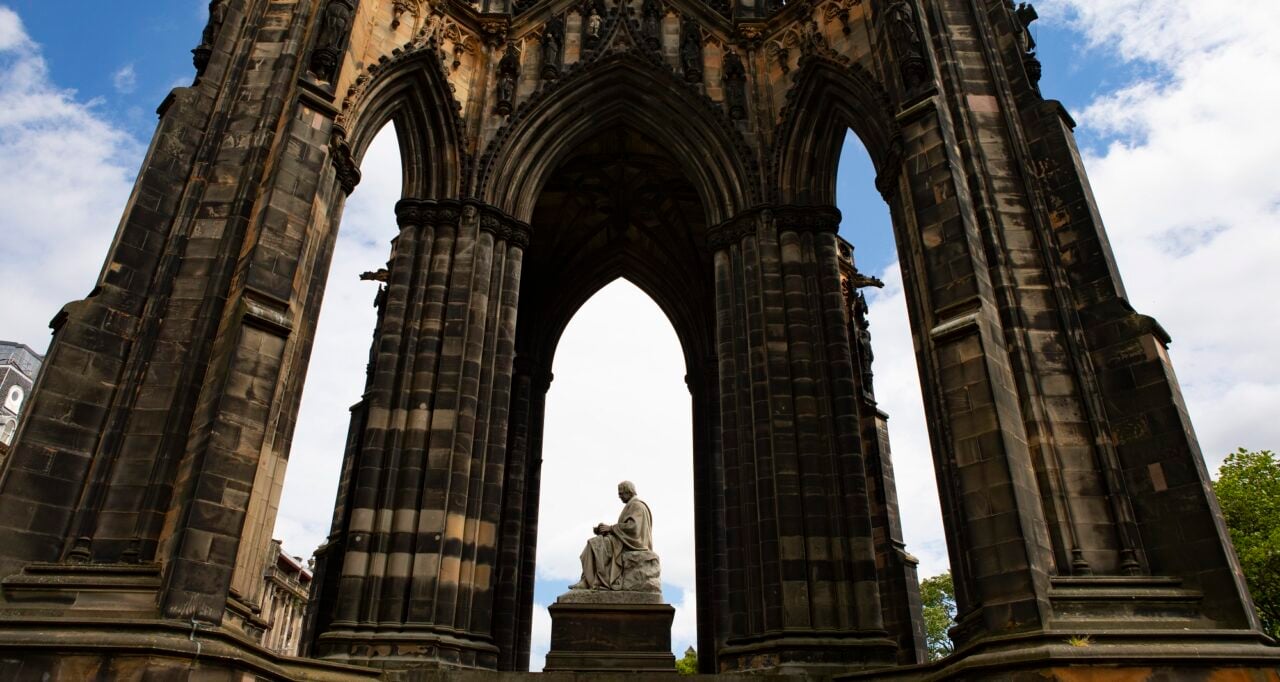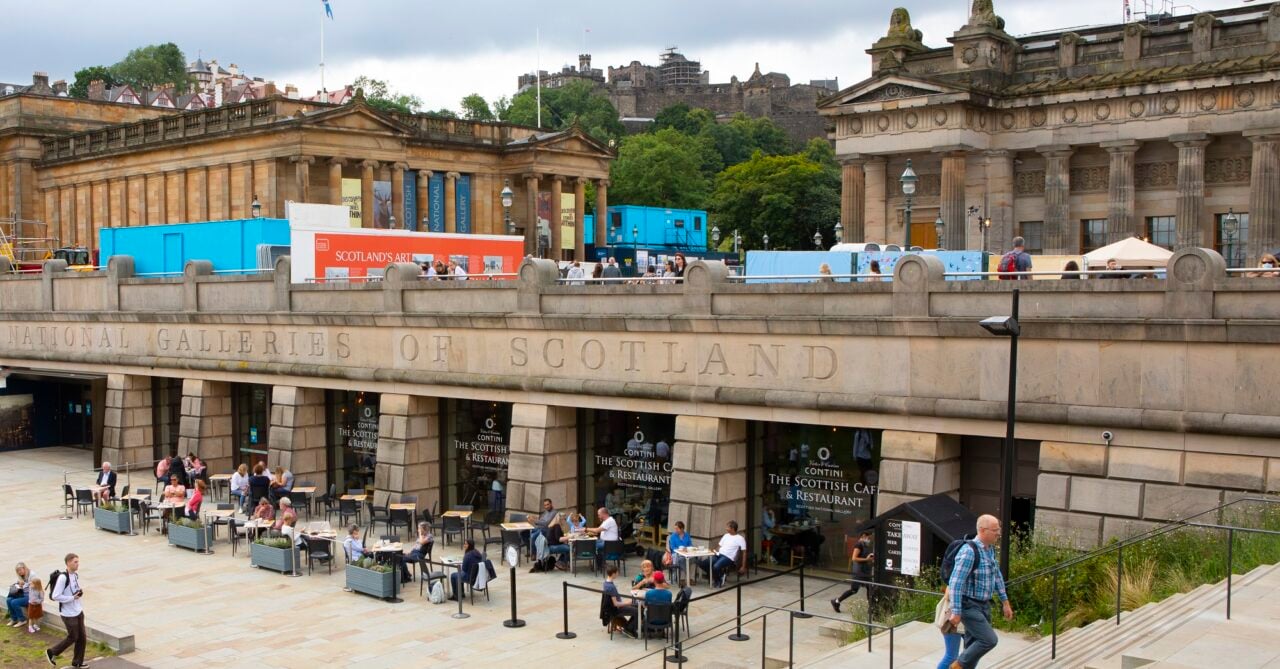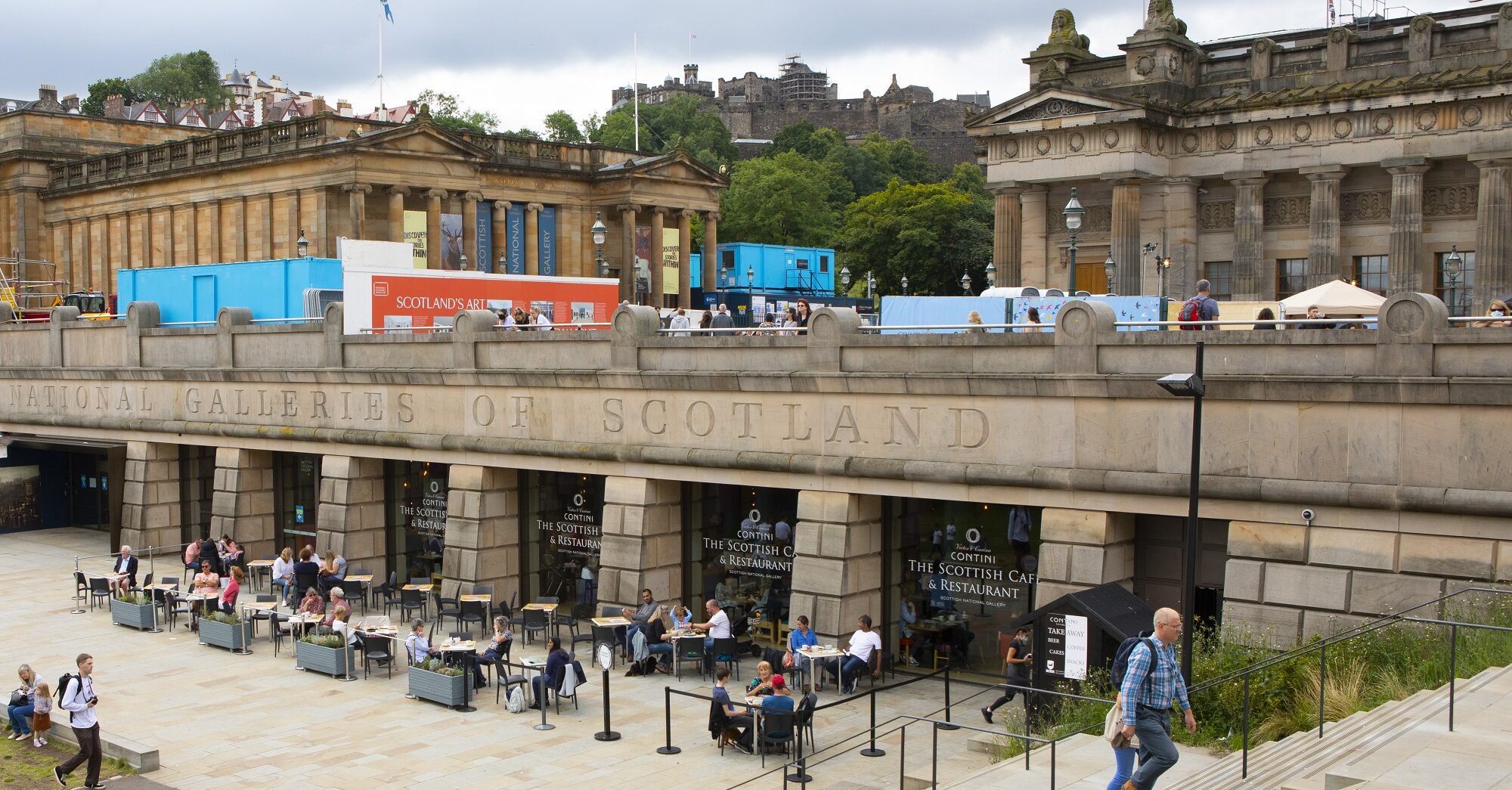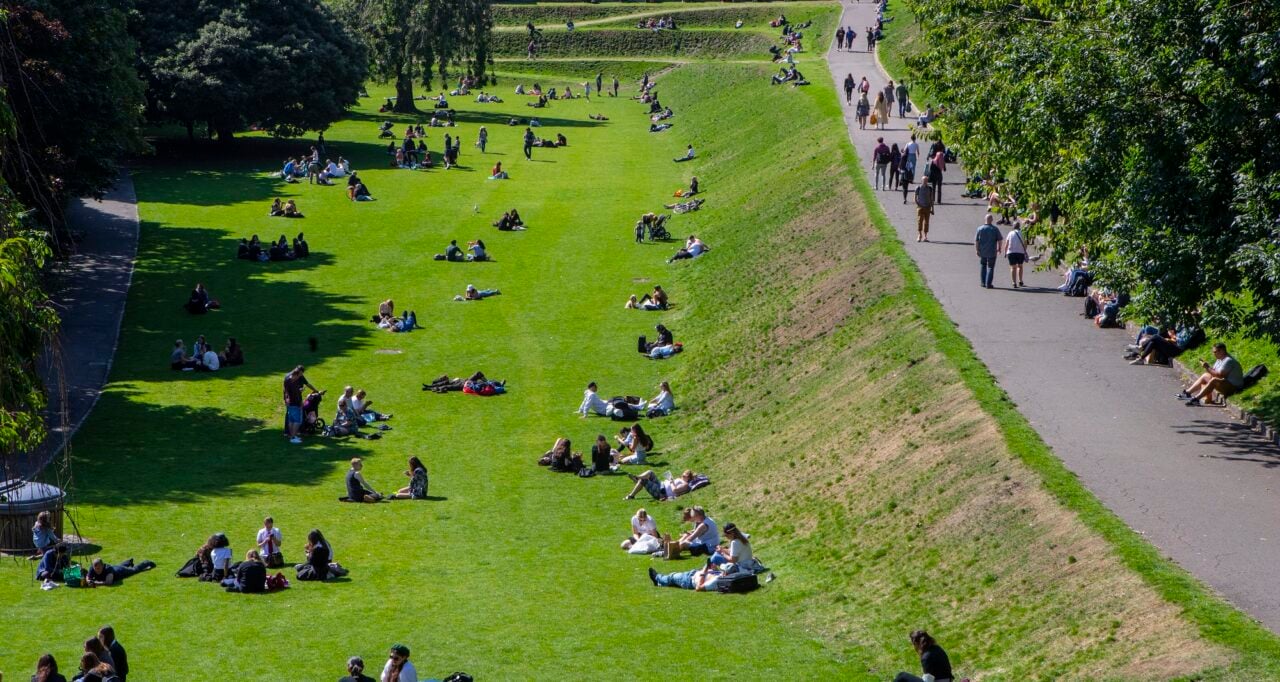 Lunch
The cafe in the Scottish Parliament is excellent, so if you're keen to eat and go, grabbing something here is a great idea.
Alternatively, The Haggis Box in The Storytelling Centre serve mouth-watering dishes of haggis, neeps and tatties with delicious sauces. Vegetarian and vegan options are also available.
After lunch, it's time to take your adventure is set to soar to new heights!
The Scott Monument
Stretching 200ft into the air, the awe-inspiring Scott Monument is well worth a visit. You can choose to view this impressive tower from the ground, or by taking a guided tour to the third floor viewing platform, where you'll be rewarded with spectacular views across the city.
Dedicated to Edinburgh-born author Sir Walter Scott, it is one of the largest monuments to a writer anywhere in the world.
Princes Street Gardens
Time to relax like the locals. Princes Street Gardens is one of Edinburgh residents' favourite spots to take a break from a busy afternoon shopping, especially when the weather is nice. Bring a picnic or treat yourself to an ice cream, sit back and enjoy the view.
The gardens separate Edinburgh's UNESCO World Heritage Old and New Towns and from this vantage point, below the Castle, there's lots of beauty to take in.
National Galleries of Scotland
After you've strolled around the gardens, it's worth popping into the Scottish National Gallery. There are a rich and diverse range of paintings on display from acclaimed artists such as Rembrandt, Monet, Raphael and Constable.
As well as the spacious public exhibitions – which are free – there are touring exhibitions from some of the world's most well-known (and loved) artists, so do check out what's on.
---
Saturday Night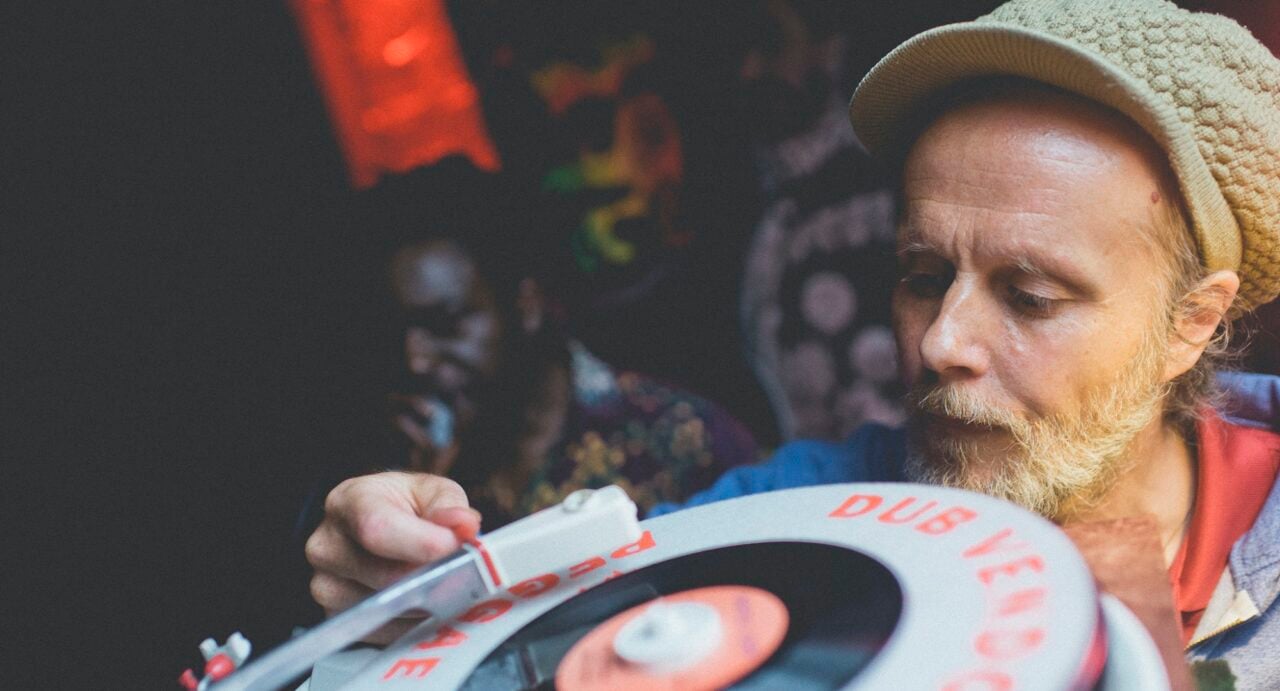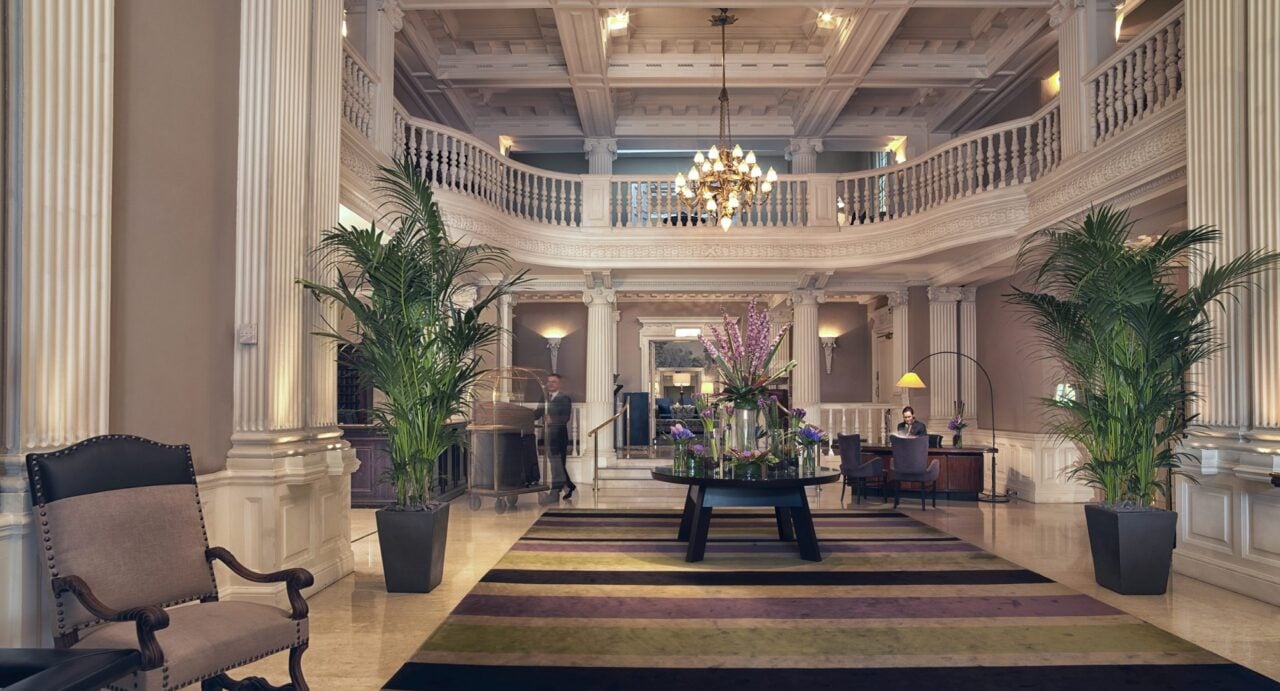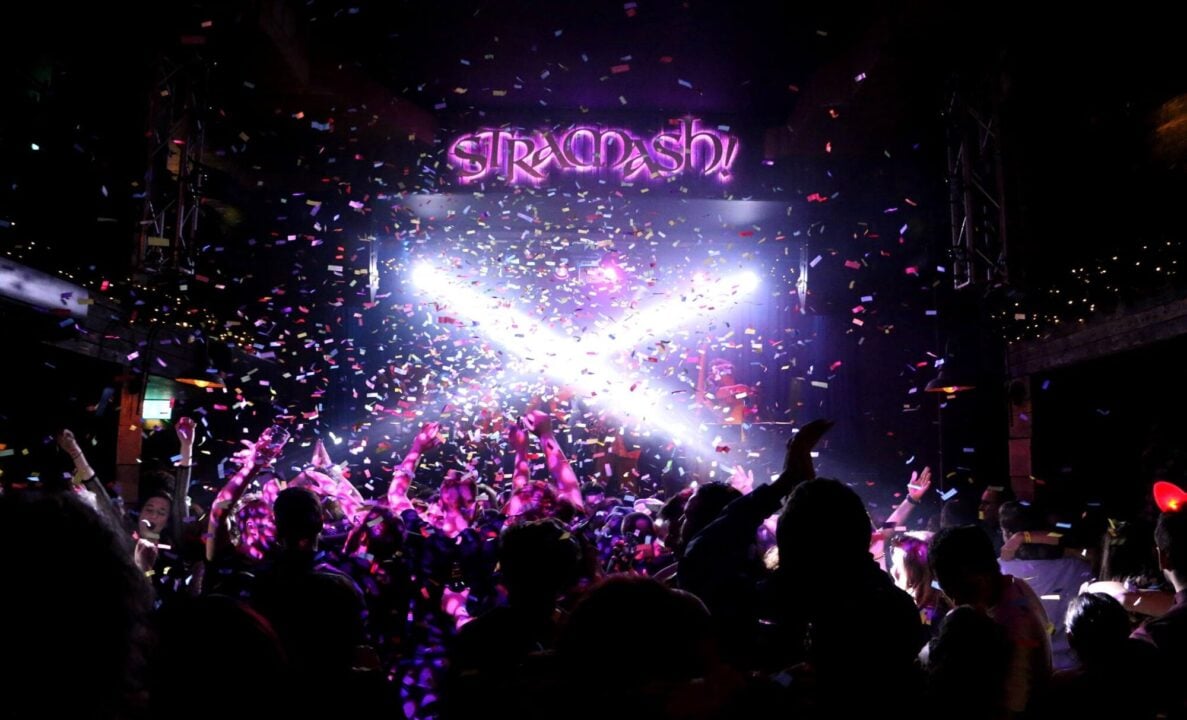 Dinner, Drinks and Dancing
Time to visit a completely different type of palace now – Brewhemia is Scotland's only 'Beer Palace'. This building is a wonderland, with many floors and mezzanines, secret rooms and clashing styles and themes. As well as an incredible selection of drinks (non-drinkers will also not be disappointed) there's a great Scottish menu, as well as a regular programme of local musicians, cabaret acts and live bands.
Whatever you're in the mood for, Edinburgh has lots to offer in the evenings. Check out our What's On page for a round up of the month's top events. Or dance the night away at venues like Cabaret Voltaire, The Liquid Rooms or The Bongo Club.
For a quiet, more laid-back drink we love finding a table in one of the city's grand hotel bars such as The Balmoral, The Scotsman or The George. But if you fancy a good old-fashioned pub crawl, then head to Edinburgh's famous Grassmarket where you can wander from pub to pub, enjoying the banter and fun.
Love live music? Whether you relish seeing up-and-coming bands in small city bars or can't get enough of watching some of the world's top performers in large venues, they'll be a music event in Edinburgh for you. Find out more in our Guide to Live Music in Edinburgh
---
Sunday Morning
Ah, Sunday. In our opinion, the best day of the week.
We've given you a hectic couple of days, so we're going to ease you into a chilled Sunday in Edinburgh. Today, you're going to make like the locals and enjoy some relaxed Sunday adventures in some of the city's lesser-known parts.
We're going on a gentle walking tour today around some of Edinburgh's neighbourhoods, all of which are connected by a beautiful, peaceful walk.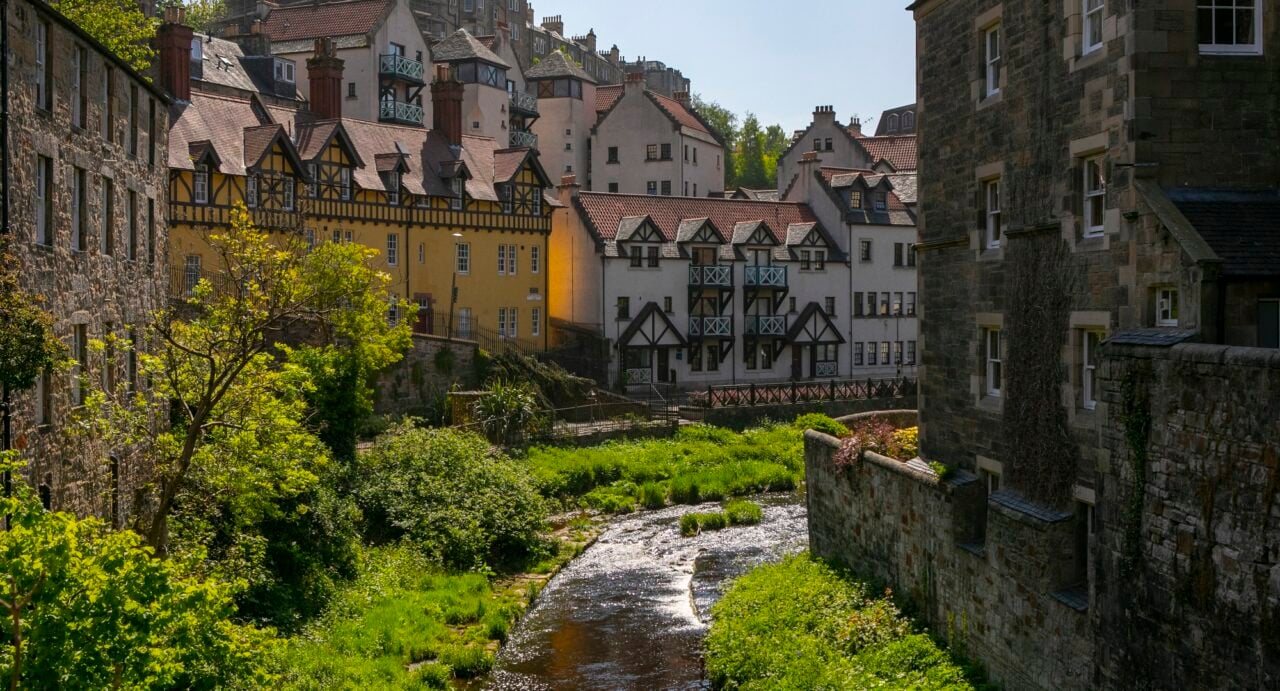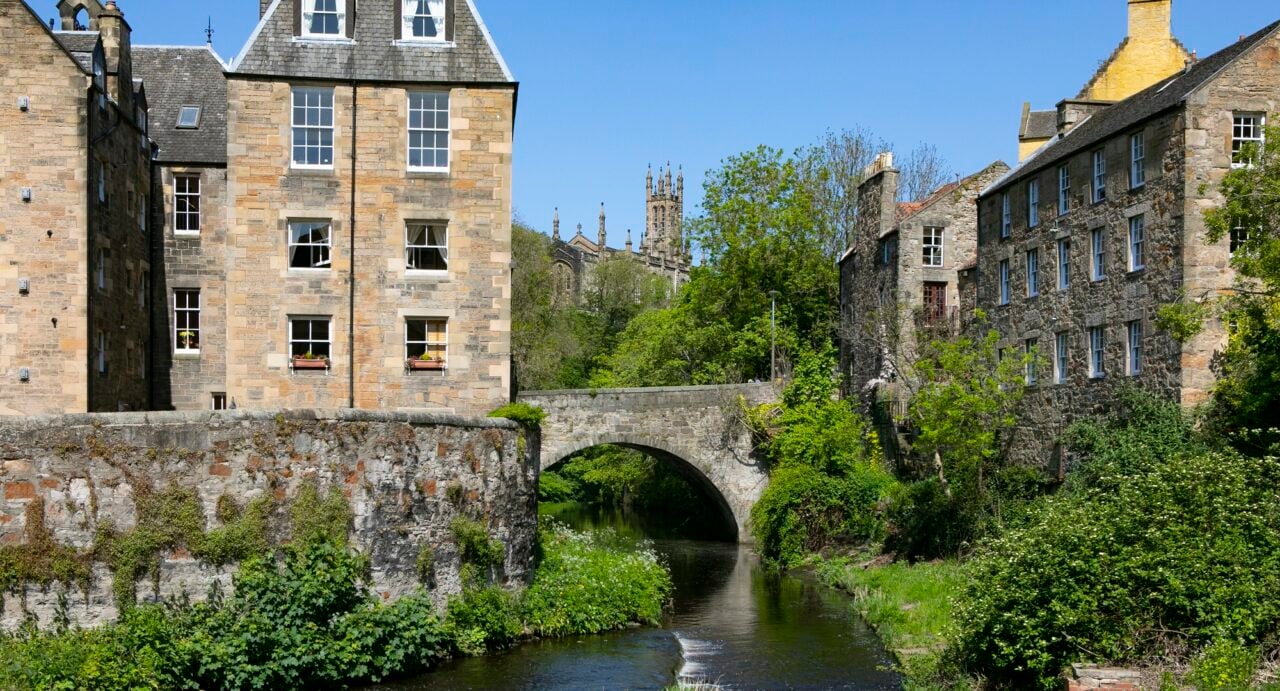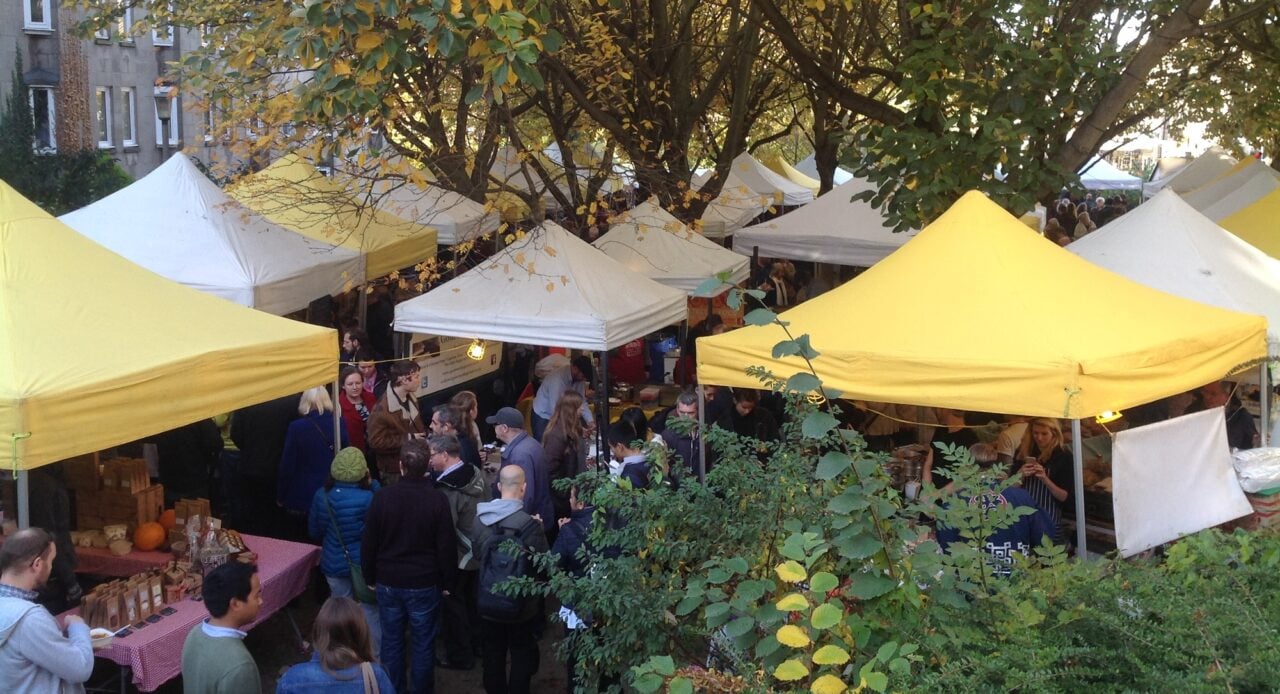 Stockbridge Market
Wander around the beautiful stalls in this impressive artisan market, where you'll find a treasure trove of delights, including luxury candles, delicious bread, handmade soaps and food from around the world. Open every Sunday all year round from 10am to 4pm, Stockbridge Market is vibrant and friendly and full of excellent products sold by people who genuinely care about what they make. There are plenty of tasty treats on offer, so don't overeat at breakfast!
The Water of Leith Walkway
You might not know this, but the City of Edinburgh is connected by miles and miles of cycle paths and walkways that connect neighbourhoods and threads its way in and around the busy capital. The Water of Leith Walkway is just one of these fantastic, leafy and peaceful walkways and perhaps the best known. It's undoubtedly the longest, with 12 miles of walking paths along the waterway, starting at Balerno and ending in Leith. We're making use of the Water of Leith for the last 3 'stops' as we make our way out of Stockbridge and into Canonmills for a spot of lunch.
---
Sunday Afternoon
Head out of the walkway onto Canonmills, walk around the corner onto Howard Street, and the first cafe you come to is Betty & George. This place is all about the cake, so make sure you leave room for a slice of something sweet and delicious.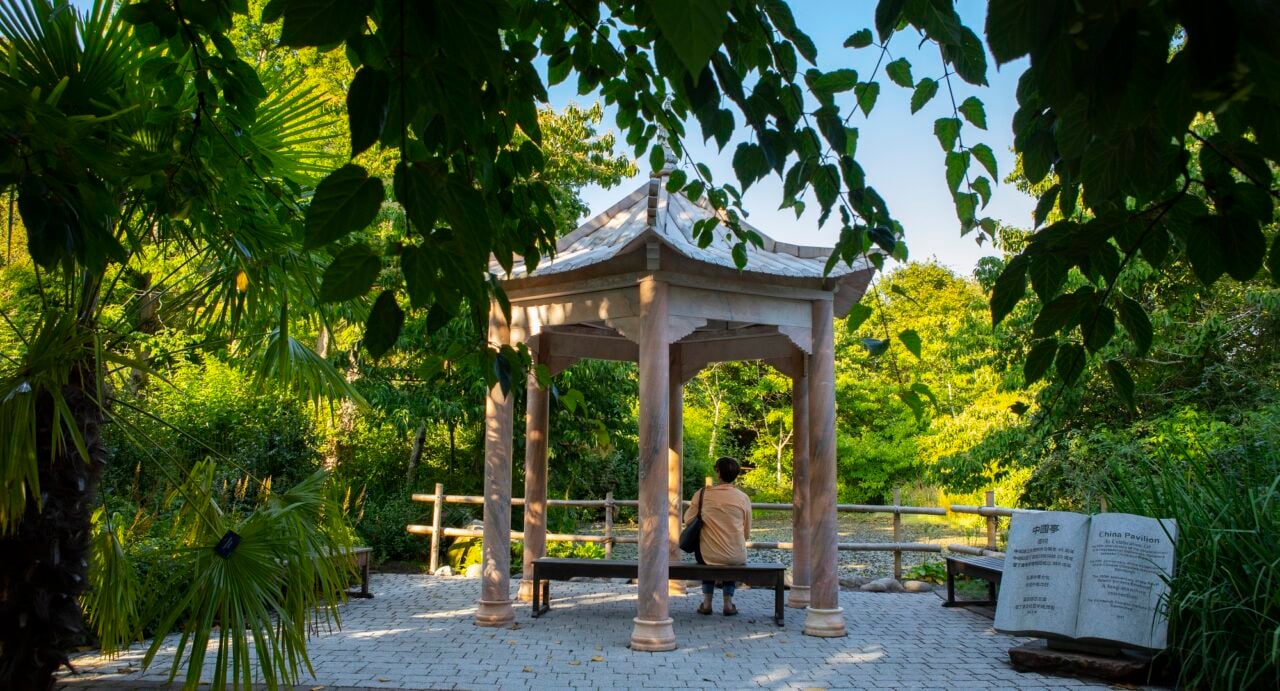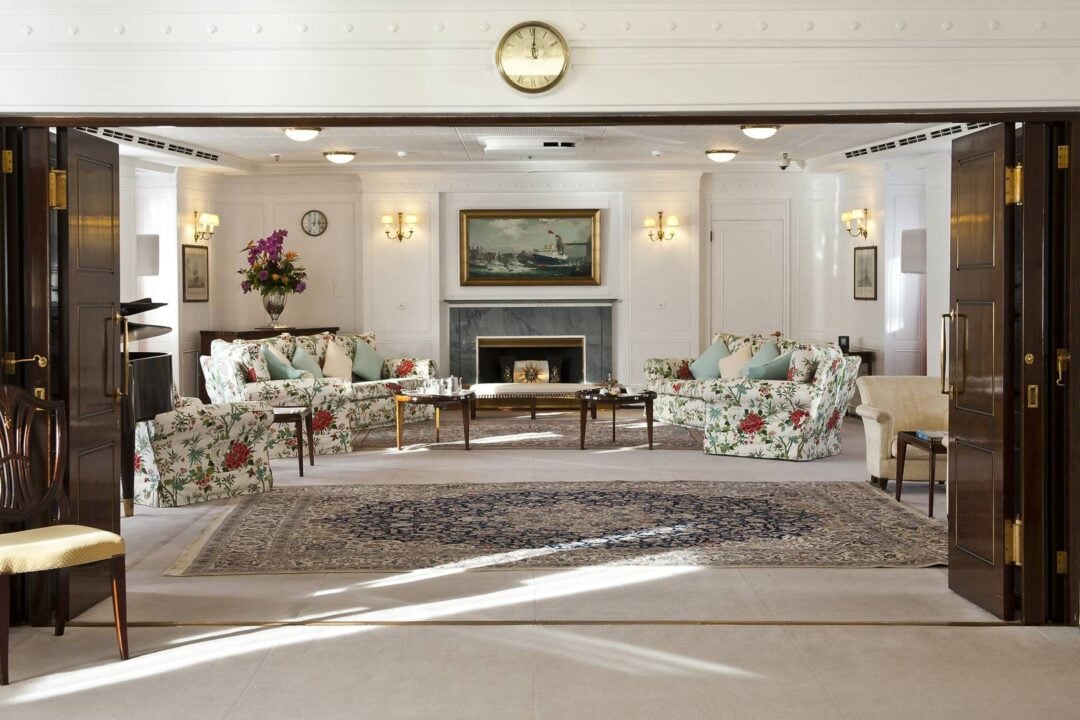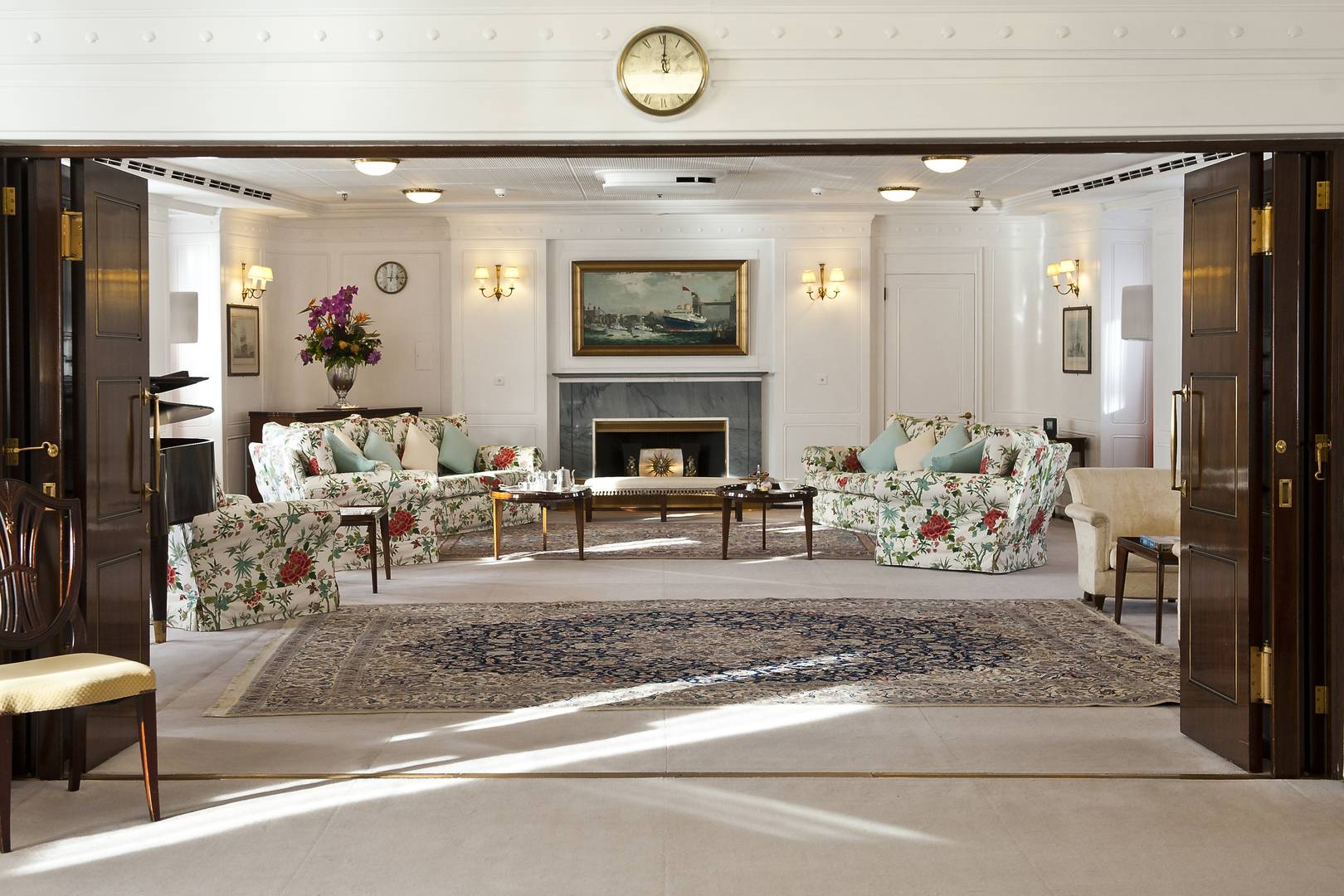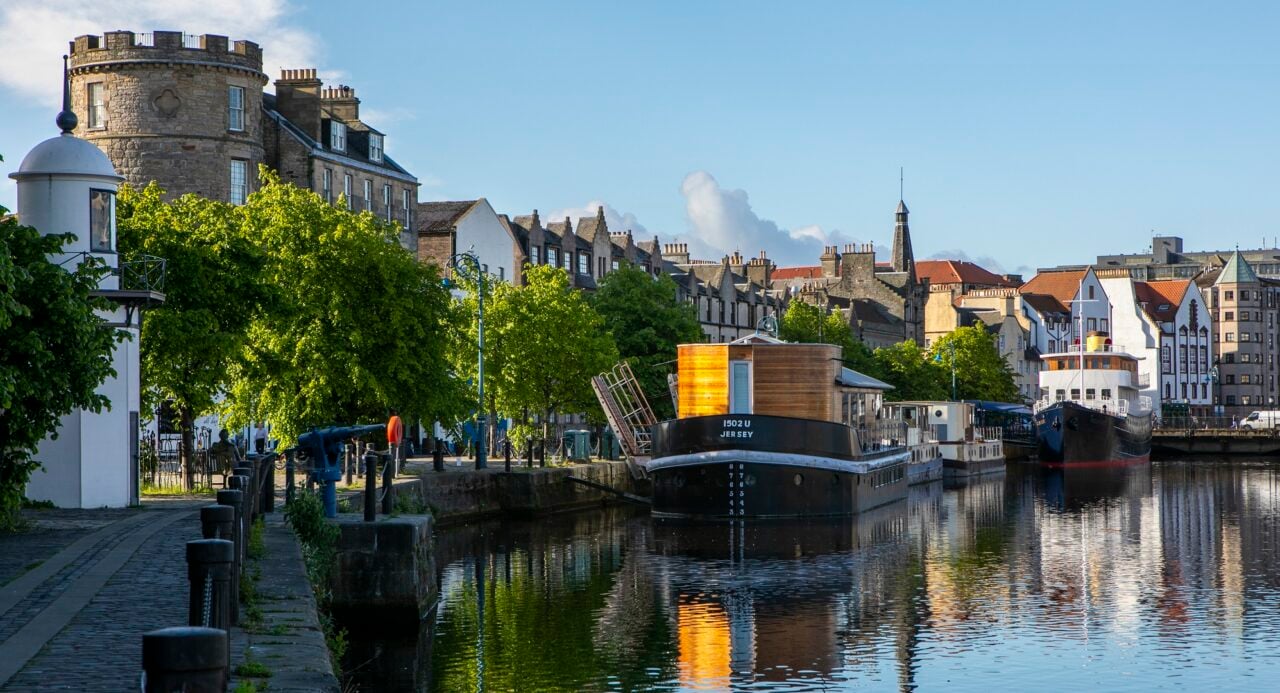 Royal Botanic Garden Edinburgh
After a satisfying lunch, keep walking along Howard Street and you'll find the illustrious Royal Botanic Garden Edinburgh. Thousands of plants and flowers are carefully curated in this peaceful and vast city centre garden space. If you love botanical gardens, then you'll easily spend a good few hours here.
We're making our way to the popular neighbourhood of Leith now. Head back onto the Water of Leith Walkway (pay attention, because it's not the same spot where you arrived in Canonmills). Use the crossing and take the Warriston Road entrance, which is slightly staggered to the right.
The Royal Yacht Britannia
If you love peeking into the lives of royalty, then a visit to The Royal Yacht Britannia is an absolute must. As Queen Elizabeth II's former floating palace, it was a luxurious hideaway, but also has a fascinating history.
Browse Leith's Shops
Make your way back into the centre of Leith and spend a few hours wandering around the colourful bars and shops. Filled with coffee shops, buzzing bars and unique gift shops, there's plenty to see and experience here. Discover more in our guide to Shopping in Leith
Dining in Leith
If you can't tear yourself away from Leith and fancy some lovely food, the area has some fantastic options like The Roseleaf and The Kings Wark. If you're after something with more finesse, Leith has not one but three Michelin star restaurants, Martin Wishart, The Kitchin and Heron.
You certainly won't go hungry in Leith – find out more in our Guide to Food & Drink in Leith
---
And this concludes your weekend in Edinburgh! Your legs are tired, your belly is full, and your wallet is (most likely) empty, but we're sure your heart is filled with happiness from a weekend brimming with amazing adventures.
We hope you've loved your visit and will return in the future.
---
Looking for more inspiration on what to do next?
Head to our Edinburgh Itinerary page and join us on another adventure soon.
---
One Day Tour of Edinburgh

The best way to spend a day in Edinburgh.

Day Trips Beyond Edinburgh

One of the most convenient things about Edinburgh is it's close proximity to other regions, all of which are easy to reach by public transport.

Two-day tour of Edinburgh

We've designed a two-day itinerary packed with everything from architecture and entertainment to eating and walking.

48-hour itinerary: a unique foodie experience in Edinburgh

A handy two-day itinerary ready for you, so you can relax and enjoy your foodie experience in Edinburgh!