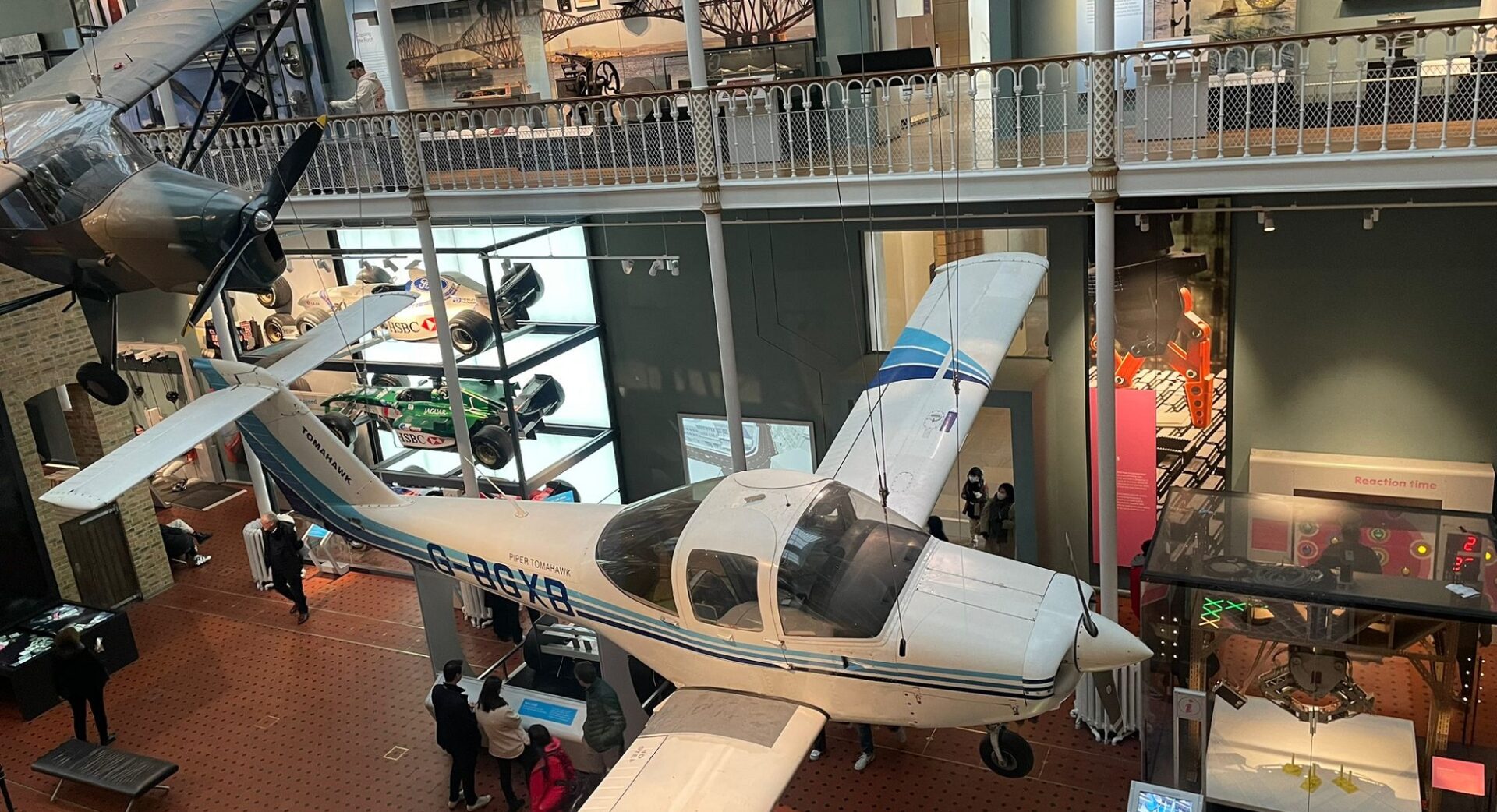 As the phrase goes – the best things in life are free.
While several of Edinburgh's attractions are chargeable, it's also easy to find many that are free to visit. Whether it's a museum to visit with the kids or a gallery with world-renowned art, our guide shows you how to soak up Edinburgh's unique culture without breaking the bank. (Please note: some attractions may charge entry to special exhibitions).
Galleries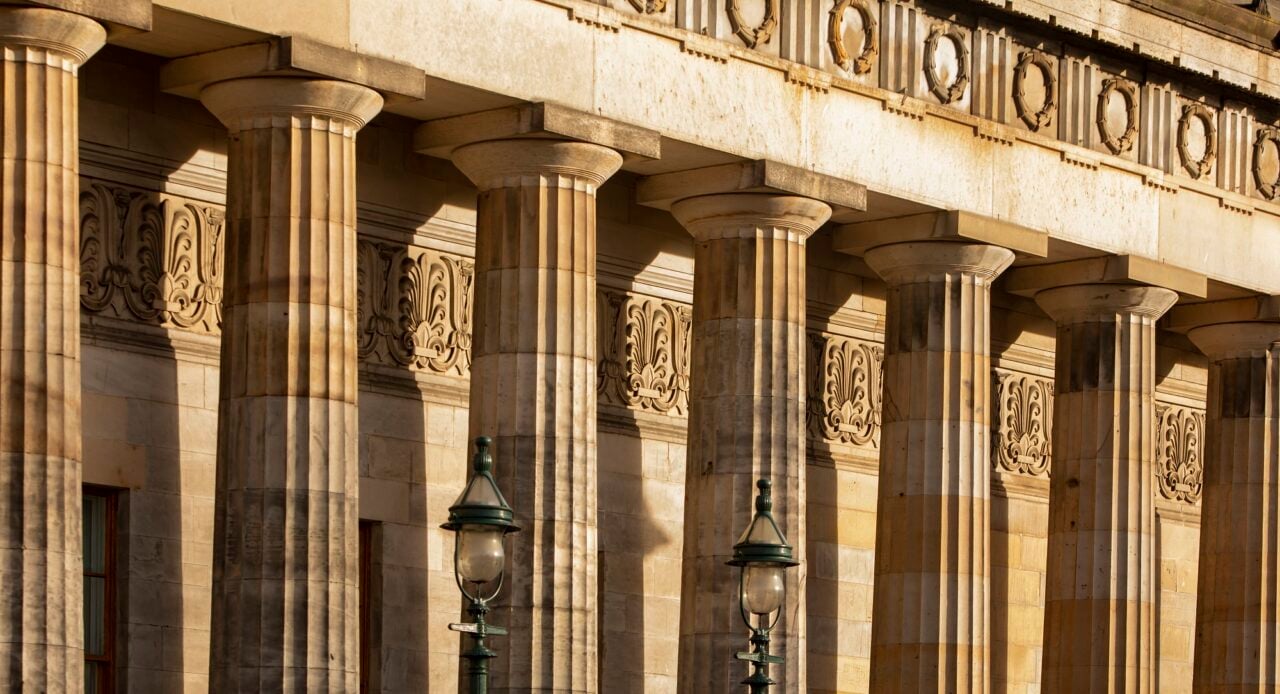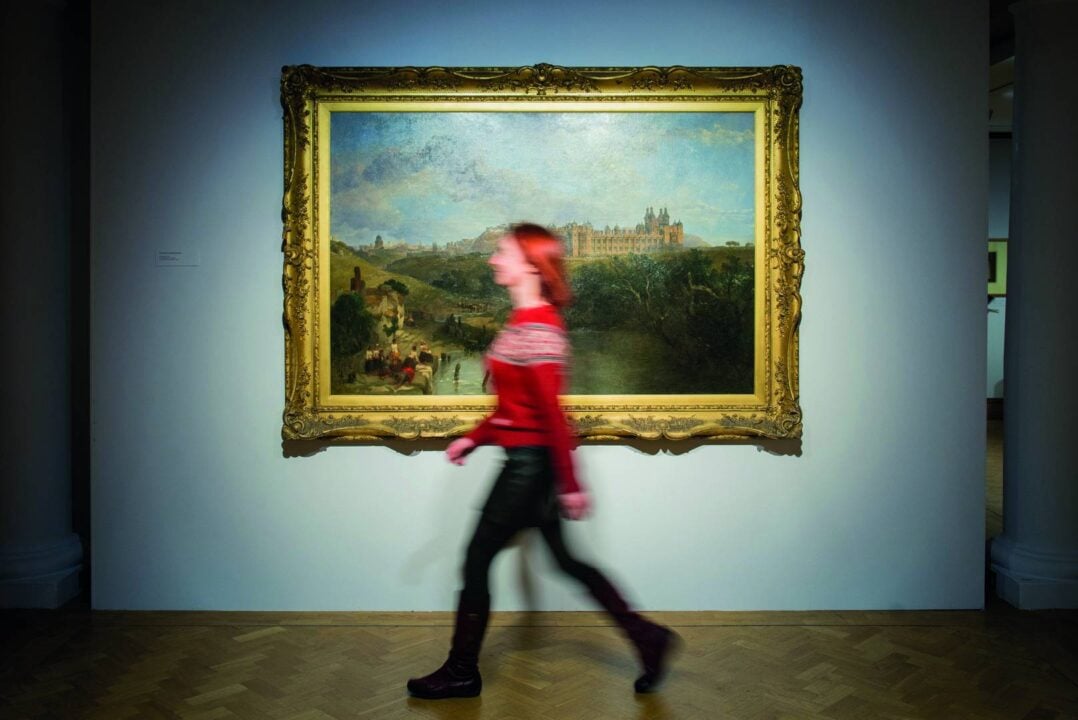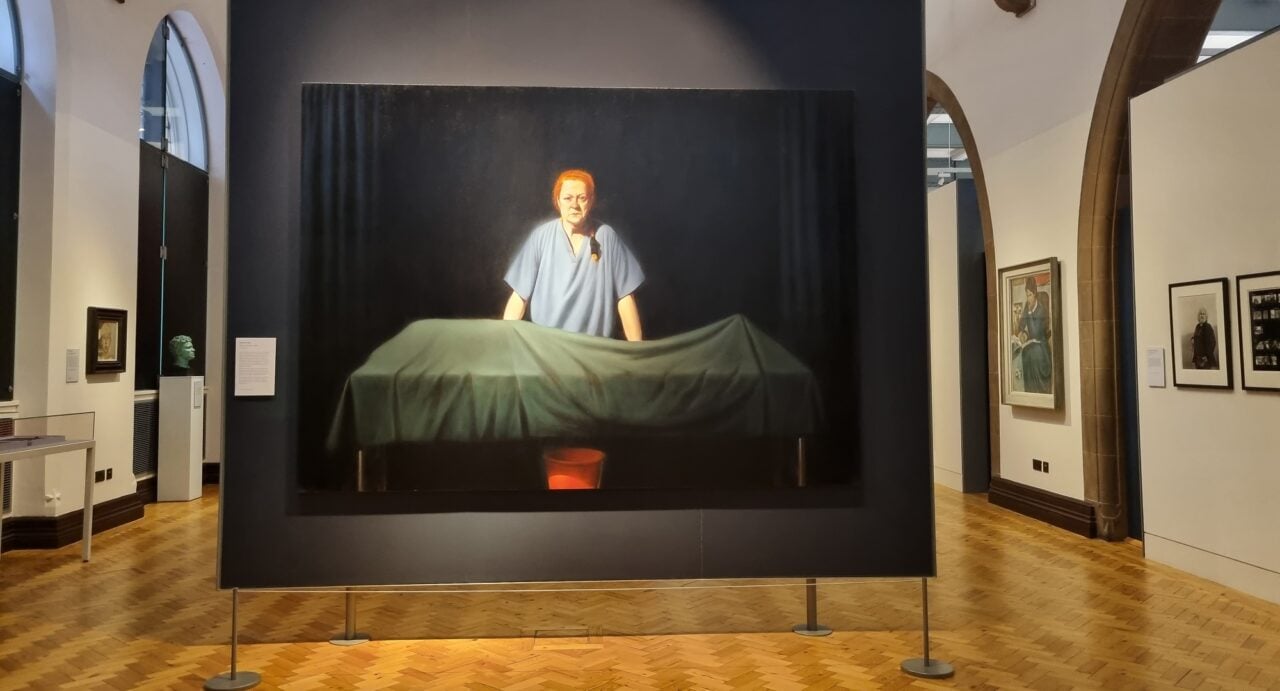 All three of the National Galleries of Scotland complexes are free to visit (exceptions apply to special exhibitions). These comprise The Scottish National Gallery, which houses Scotland's national collection of fine art from the early Renaissance period through to the early 19th century; The Scottish National Gallery of Modern Art, which is set in an expansive sculpture park – step inside and you'll be rewarded with a fascinating collection of pieces from artists such as Matisse, Picasso, Paolozzi and Dali, and The Scottish National Portrait Gallery. A fascinating building, both inside and out, it opened in 1889 as the world's first purpose-built portrait gallery, and it's here that you find hundreds of images of famous historical figures such as Robert Burns and Prince Charles Edward Stuart, as well as contemporary figures such as Billy Connolly and Tilda Swinton.
Located next to Waverley Train Station, The City Art Centre offers a diverse programme of changing exhibitions, which include historic and modern Scottish paintings & photography, as well as contemporary arts & crafts, while at Dovecot Studios you can see weavers at work in what was once a Victorian Bath House.
---
Museums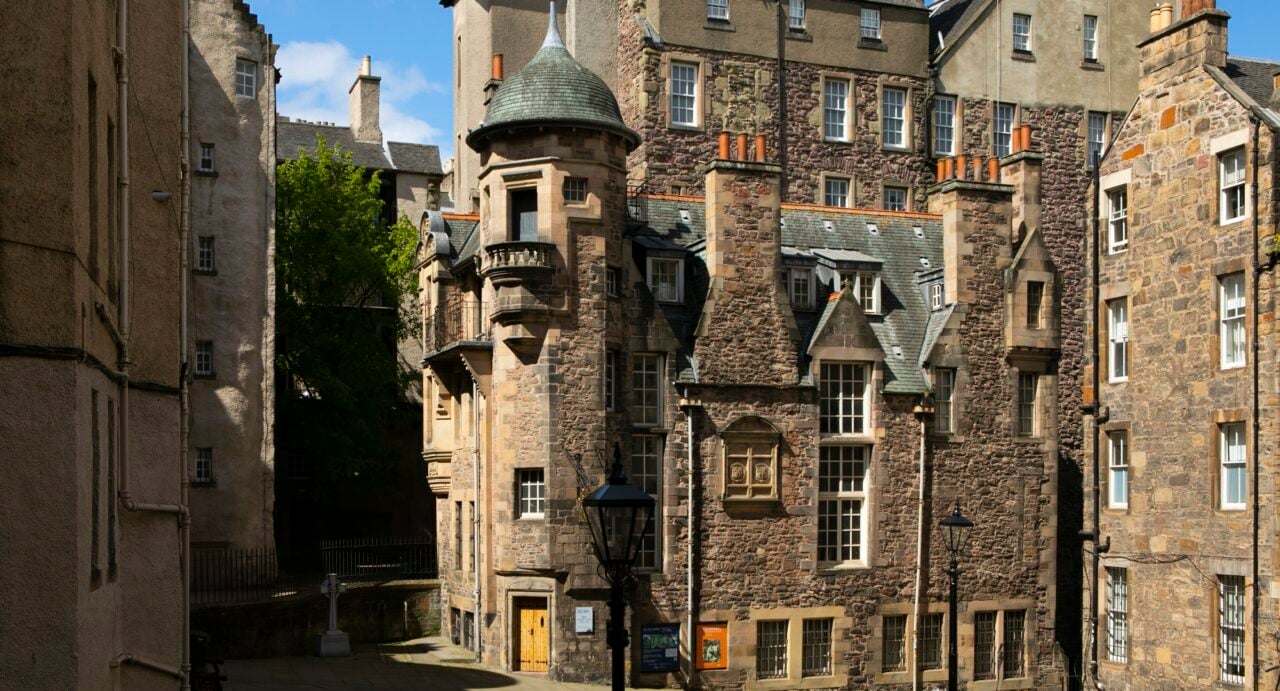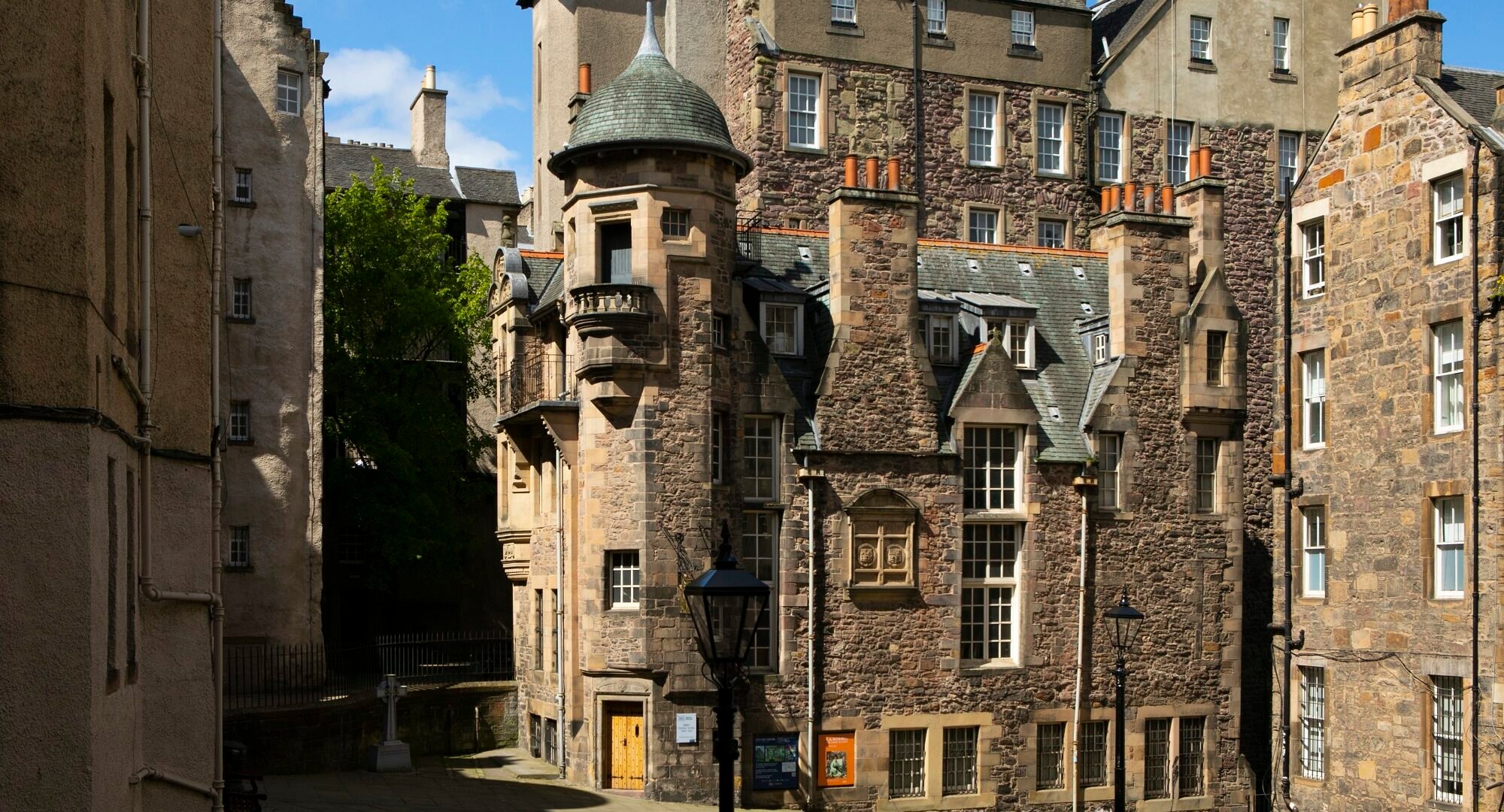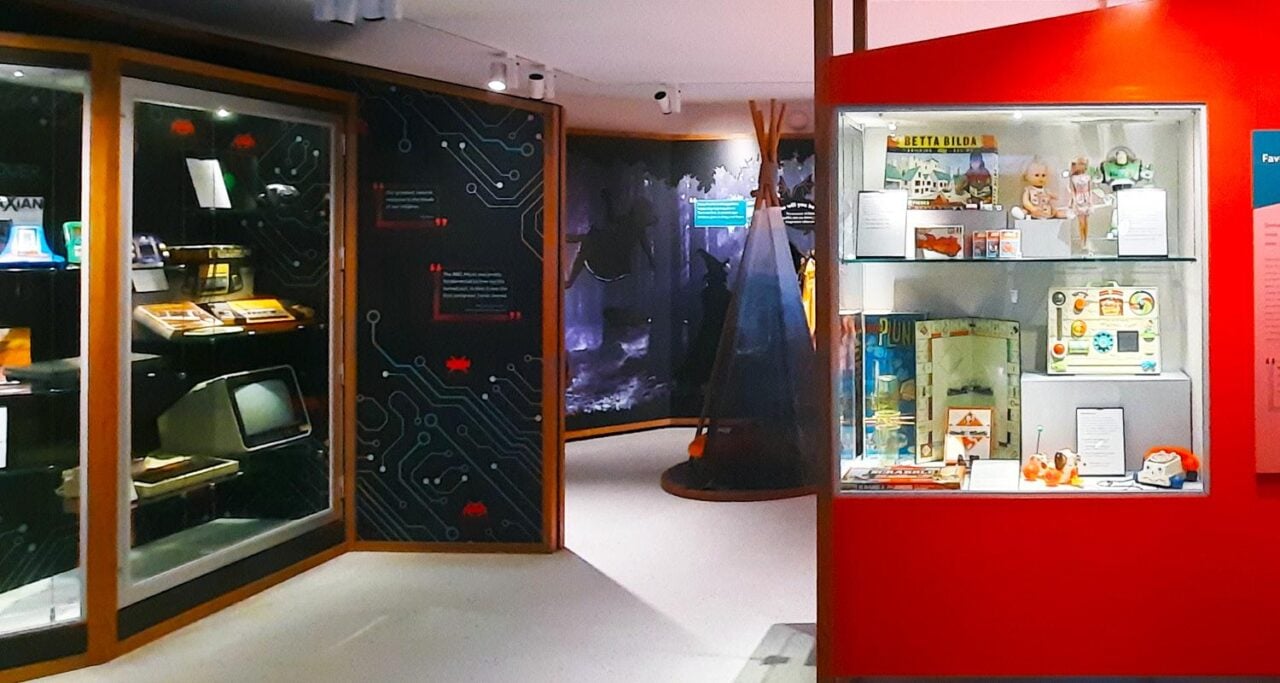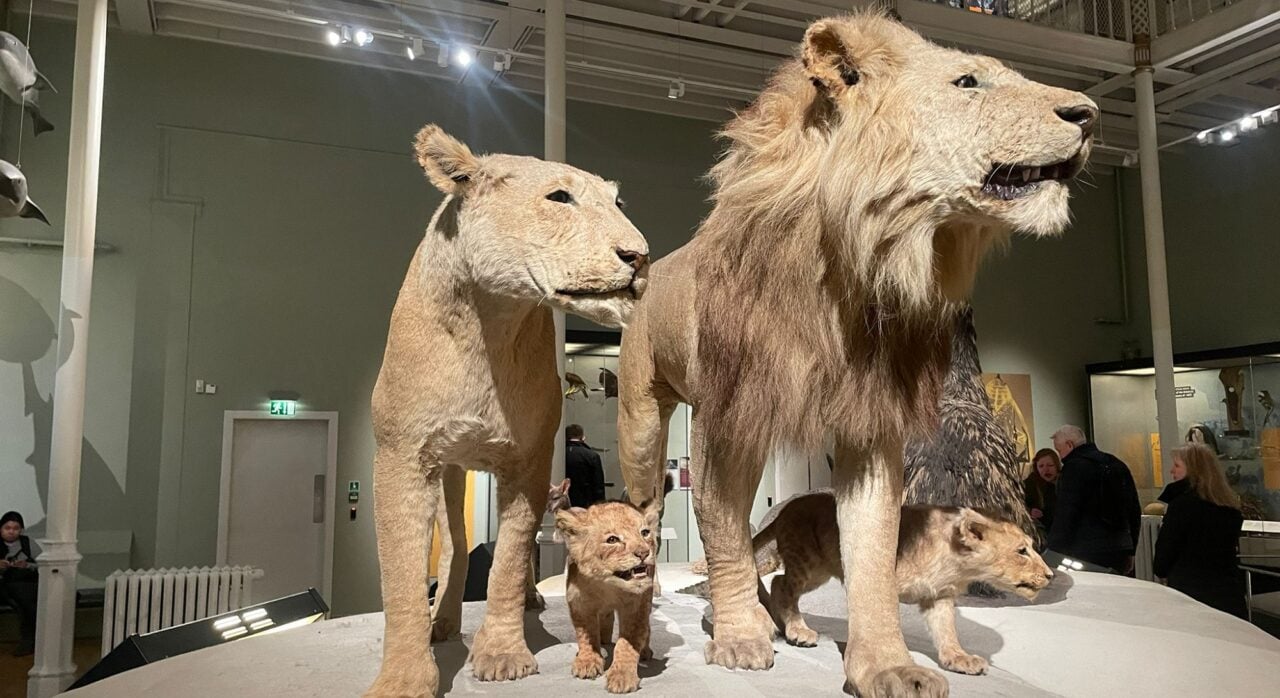 If you only have time to visit one museum in the city, we recommend The National Museum of Scotland. Here you can easily spend a day exploring the huge variety of galleries and exhibitions, which include the natural world, art & fashion, world cultures, science & technology and Scottish history & archaeology.
A wander down the city's historic Royal Mile (itself a must-see visit for any first-time visitor) reveals four free museums which offer a fascinating insight into Edinburgh's past and its people.
Travelling from the top of the milelong Royal Mile, your first port of call will be The Writers' Museum. Housed in the fairytale-like Lady Stair's House which dates back to 1622, this fascinating museum celebrates the lives of three of Scotland's greatest writers – Robert Burns, Sir Walter Scott and Robert Louis Stevenson and houses a treasure trove of items that belonged to these literary greats.
For a real trip down memory lane, The Museum of Childhood should not be missed – the first museum in the world to be dedicated to the history of childhood, it is packed full of fascinating objects from the 1800's to the present day including toys, games, clothes, books and dolls; while inside The People's Story, visitors are given a realistic look at what life was like for Edinburgh citizens in days gone by, with displays ranging from crime & punishment in the 18th century to 1980's punk. You can delve deeper into the city's past through an array of iconic items at The Museum of Edinburgh – see the collar which once belonged to Greyfriars Bobby, James Craig's original plans of the New Town, or read the historically significant National Covenant.
Despite the fact it focus on all-things money, The Museum on the Mound is free to visit – unfortunately, they don't give away free samples! Have a go at cracking open a safe, see Scotland's oldest banknote and get an idea of what one million pounds actually looks like.
---
Outdoors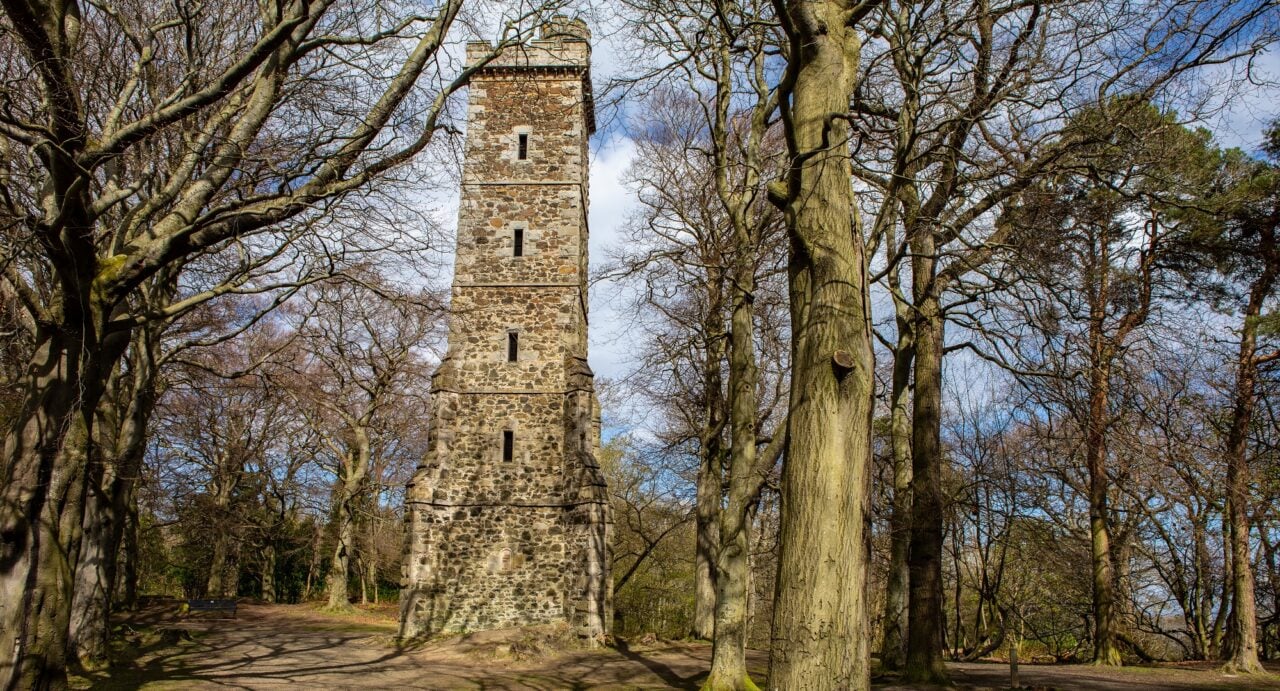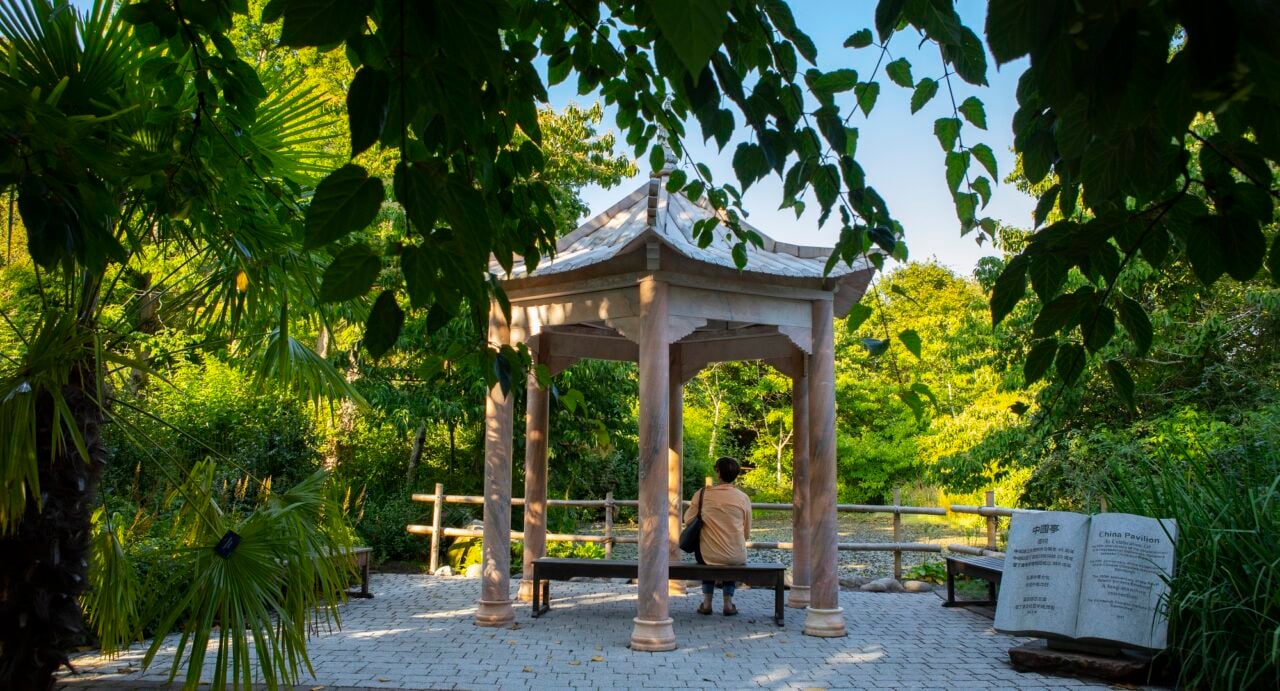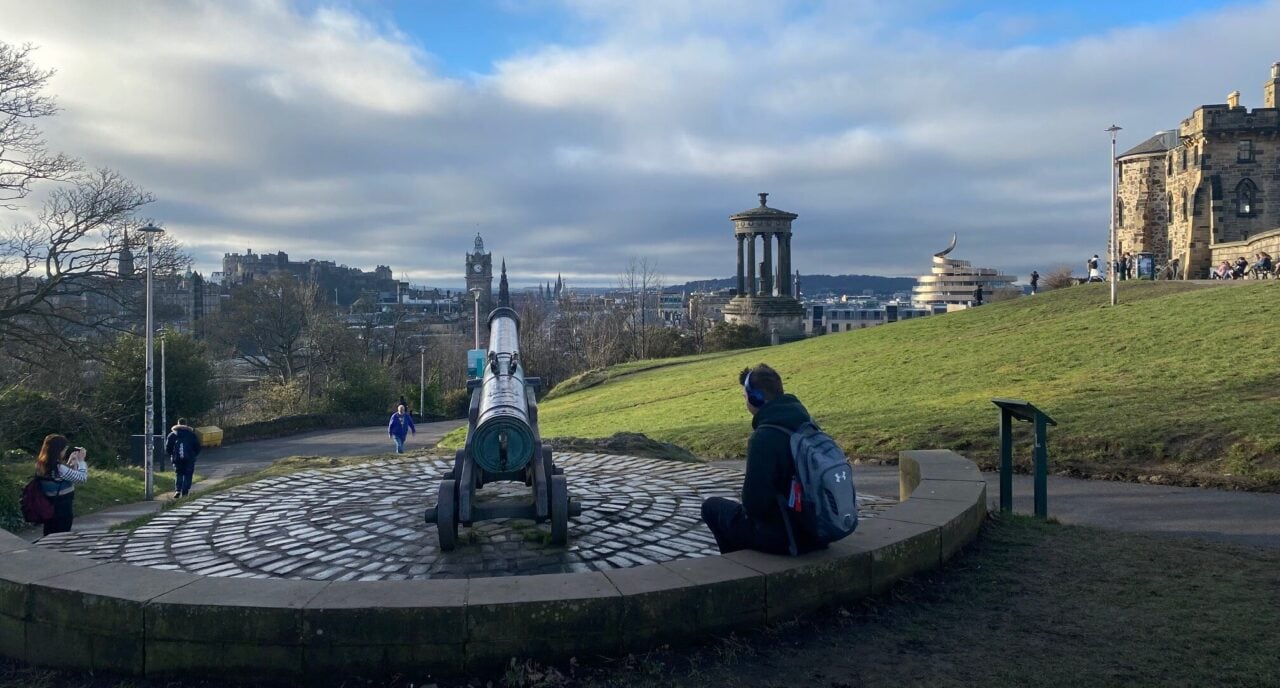 If you're exploring Edinburgh on a budget, there's plenty to see and do in the great outdoors. Step outside and take advantage of some of the city's parks, gardens and riverside walks.
For the more energetic, a climb up Arthur's Seat, an ancient volcano sitting 251m above sea level, gives excellent view of the city, or choose to scale up Corstorphine Hill, a much treasured local nature reserve. For breathtaking 360˚ views across the city, nothing beats Calton Hill for capturing the changing colours of the season. This hill is also famous for its collection of historic monuments, including the National Monument, which was inspired by the Parthenon in Athens and the Nelson Monument, which commemorates the death of Admiral Lord Nelson at the Battle of Trafalgar in 1805.
With its wide-open spaces and playing fields, Saughton Park is a lovely green space to escape the hustle and bustle of the city. It's 34 acres of wonderfully tended formal gardens, outdoor gym equipment, chess tables and skate park means it has something for all ages to enjoy. Or explore a totally different side of Edinburgh with the urban haven that is The Water of Leith Walkway – flowing into the city from the Pentland Hills, the 13 mile route winds through the picturesque Dean Village before reaching the docks and entering the Firth of Forth at Leith. Ideal for a family stroll, the route is also suitable for cycling and is accessible, in part, by wheelchairs and even by horseback.
Dating back nearly 350 years, The Royal Botanic Garden Edinburgh is a jewel in the heart of Edinburgh and one of the world's leading botanic gardens. Known locally as The Botanics, be sure to take time to visit the Rock Garden, Woodland Garden, the Chinese Hillside, Rhododendron collection and the Scottish Native Plants Collection and unwind in the garden's calming tranquillity.
Or discover one of Edinburgh's best-kept secrets – The pretty Dunbars Close lies off the Royal Mile and is laid out in the style and character of a 17th century garden. Accessed via a cobbled path which emerges on a parterre of clipped shrubs under a green canopy of trees, you'll feel like you've discovered something few others have.
If you're looking to capture some stunning images on camera, a walk across The Forth Road Bridge offers a panoramic vista across to Edinburgh & the Lothians on the south coast and Fife on the north coast. Or grab your camera and head for the Colinton Tunnel – this former railway tunnel is now the biggest mural of its kind in Scotland and celebrates local history and heritage through a series of bright and cheerful illustrations.
---
Churches and Cathedrals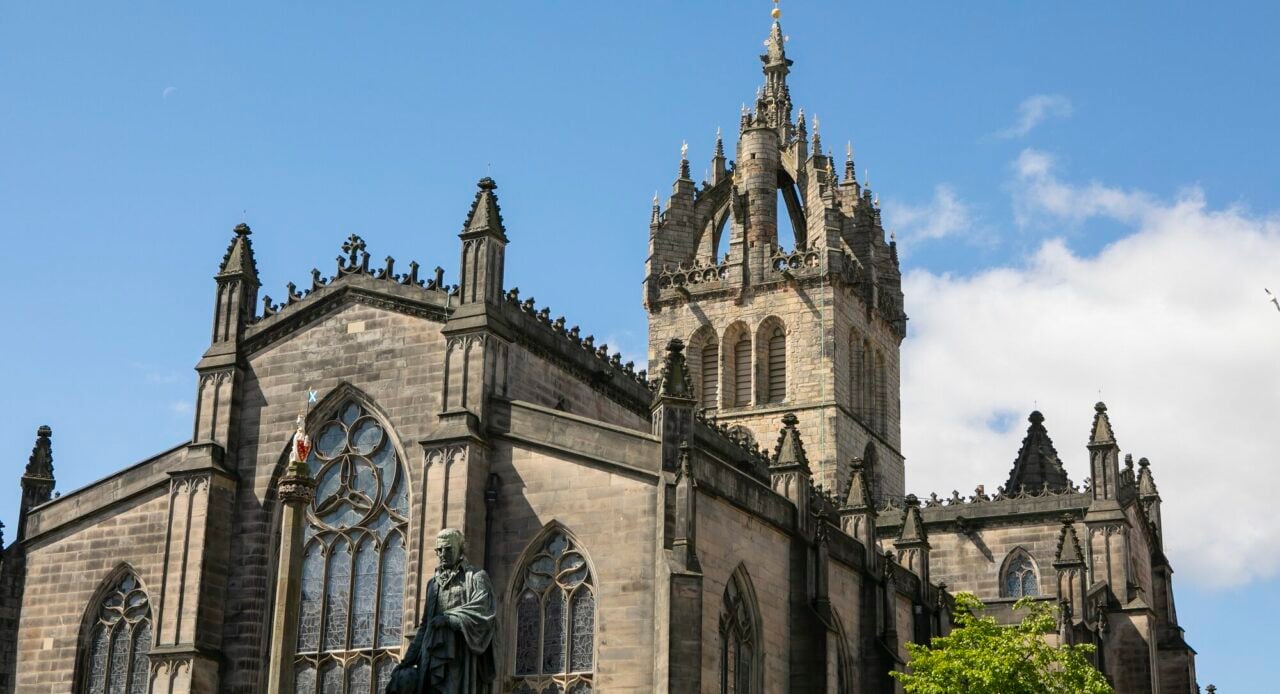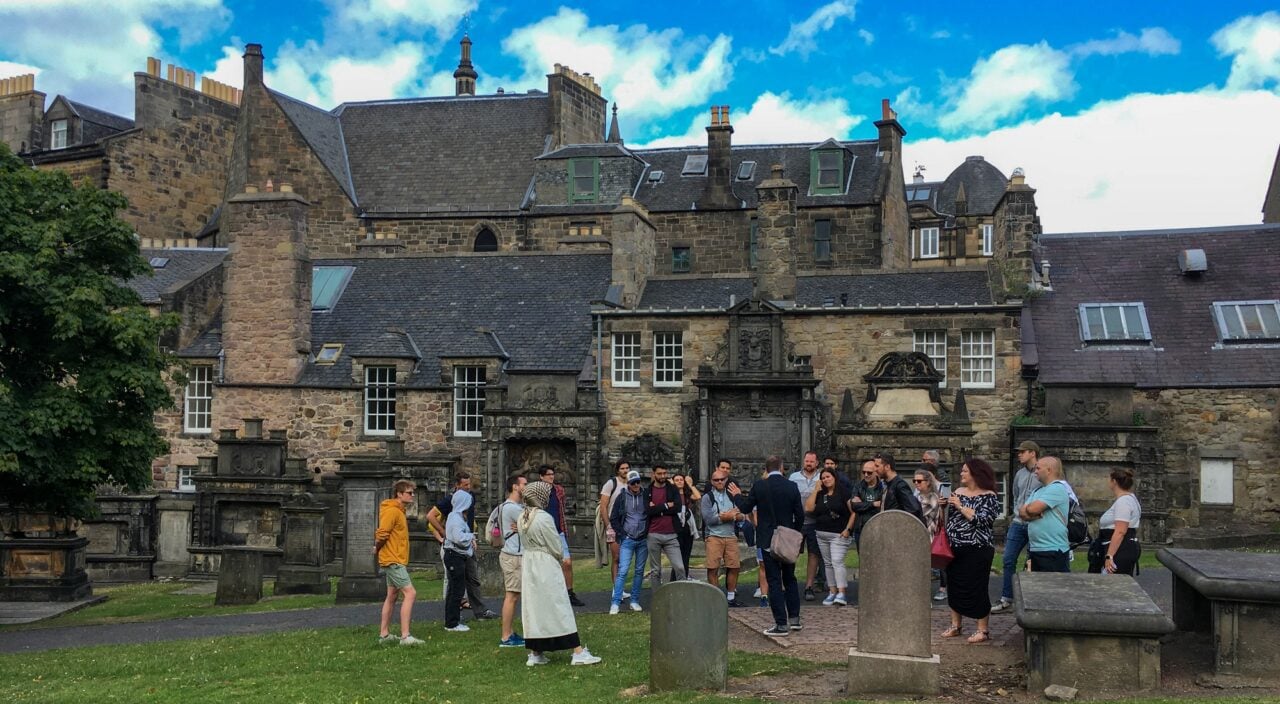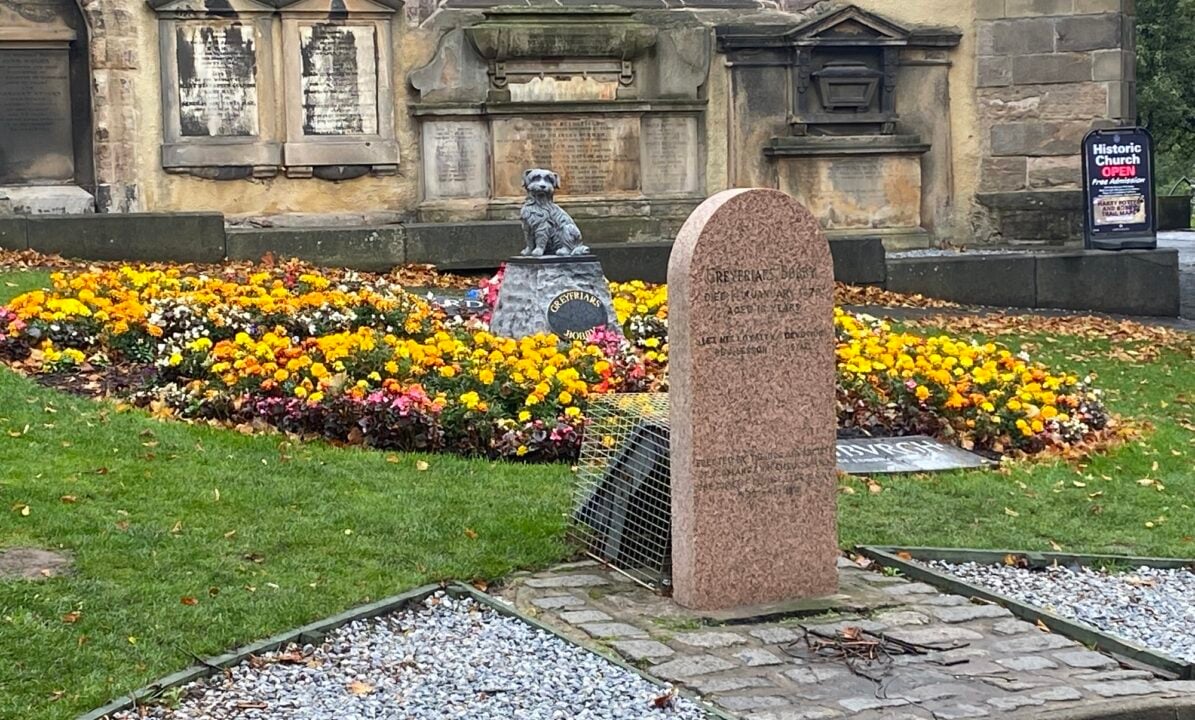 As you wander through the city streets, the spires of churches and cathedrals extend into the skyline. Steeped in history, you can enjoy a moment of tranquillity and soak up the stunning architecture. Some of the larger cathedrals even boast cafes and host exhibitions and events.
St. Giles' Cathedral with its beautiful stained glass windows is situated on the Royal Mile and dates back to the 12th century. Join one of the cathedral's free daily guided walking tours and hear stories from the building's early foundations and be shown the famous Thistle Chapel, home to the Order of the Thistle. (Tours should be pre-booked online). Greyfriars Kirk has stood since 1620 and is most famously known for its collection of ancient graves, including that of Greyfriars Bobby, a dog who watched over his master's grave. You can visit a commemorative statue to Bobby outside the Kirk.
Formerly the Catholic Apostolic Church, The Mansfield Traquair Centre is filled with a glorious mural decoration by 19th Arts & Crafts artist, Phoebe Anna Traquair. This stunning building is usually open on the second Sunday of each month.
Other city centre cathedrals include St Andrew's and St George's West with its Georgian architecture on George Street and the majestic neo-gothic three-spired St Mary's Cathedral in the West End.
---
Only in Edinburgh for 24 hours?
If you're wondering how to spend your time, Our One Day Tour of Edinburgh should point you in the right direction.
---
Family-friendly

Enjoy great family days out in Edinburgh with our entertaining list of activities to keep the kids amused!

Luxury City Guide

Spoil yourself with our guide to the top things to do in Edinburgh for the perfect day…

Literature City Guide

Home and the inspiration to many great writers, Edinburgh is rightly proud of its accreditation as the…

Heritage City Guide

Accredited in 1995 as a World Heritage Site by UNESCO, Edinburgh's impressive architecture seamlessly blends the character of the medieval Old Town with the splendor of the Georgian New Town.

Cycling City Guide

Edinburgh has many safe and interesting cycling routes which can be enjoyed by all ages.

Haunted City Guide

Uncover the dark side of Edinburgh's history. Are you afraid of the dark? Edinburgh has…

Romantic City Guide

Edinburgh is the perfect city for a romantic short break. From fine dining and tranquil walks, it offers something to melt everybody's heart!

LGBTQ+ city guide

As a warm and welcoming city, Edinburgh has a thriving LGBTQ+ friendly scene.