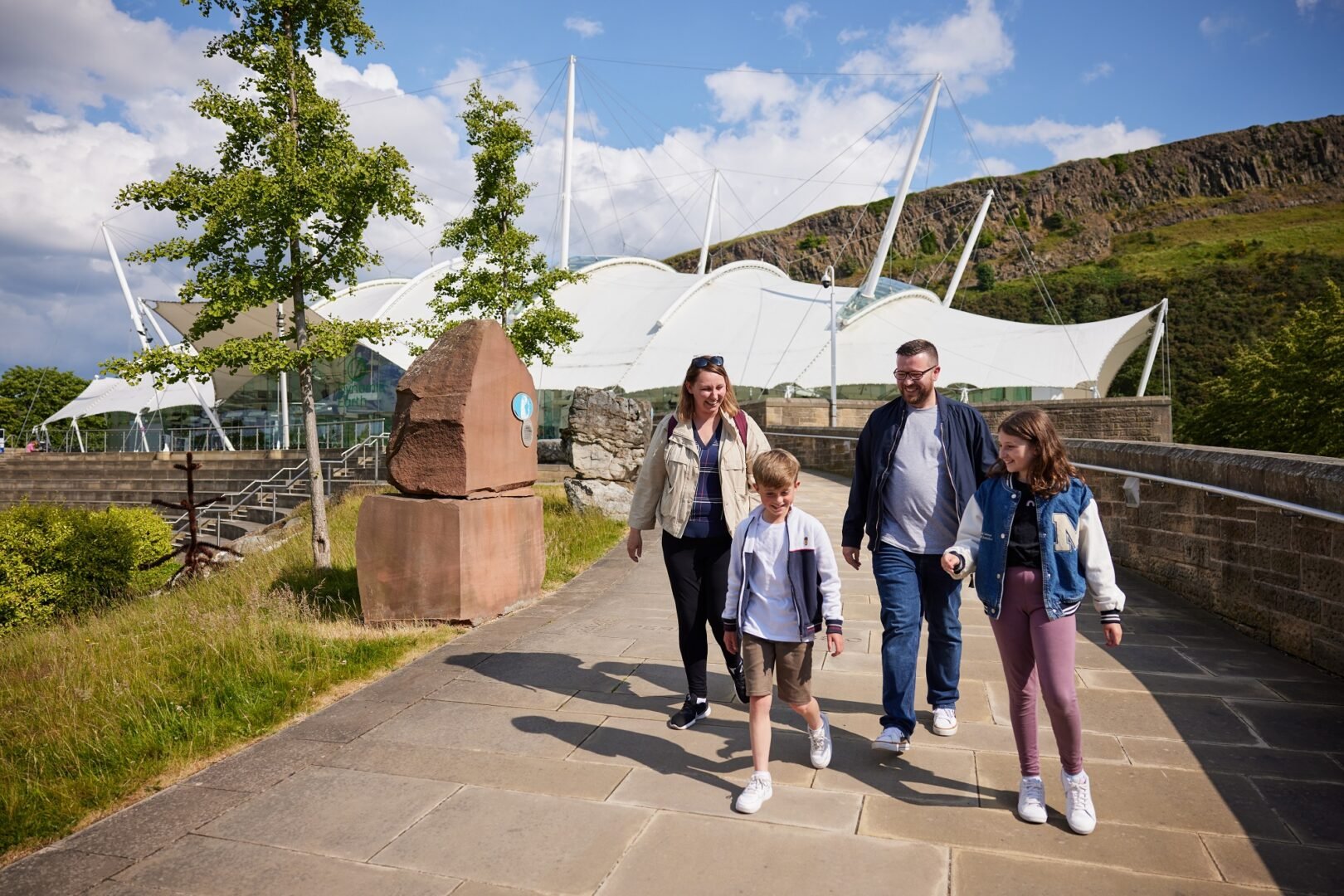 Enjoy great family days out in Edinburgh with our entertaining list of activities to keep the kids amused!
Get ready for a wild and wacky adventure in Edinburgh, as recommended by the city's coolest critics – the kids themselves! They've picked 50 of their absolute favourite things to see and do in the capital, and there's something for everyone. From visiting the magical Chocolatarium to exploring the enchanting Royal Botanic Garden, there's something for every family to enjoy, no matter your budget. And to make it even easier for you, we've picked our top 10 favourites to go into detail about. So, pack your bags, put on your adventure hats, and get ready for an unforgettable trip to Edinburgh!
---
Child-friendly favourites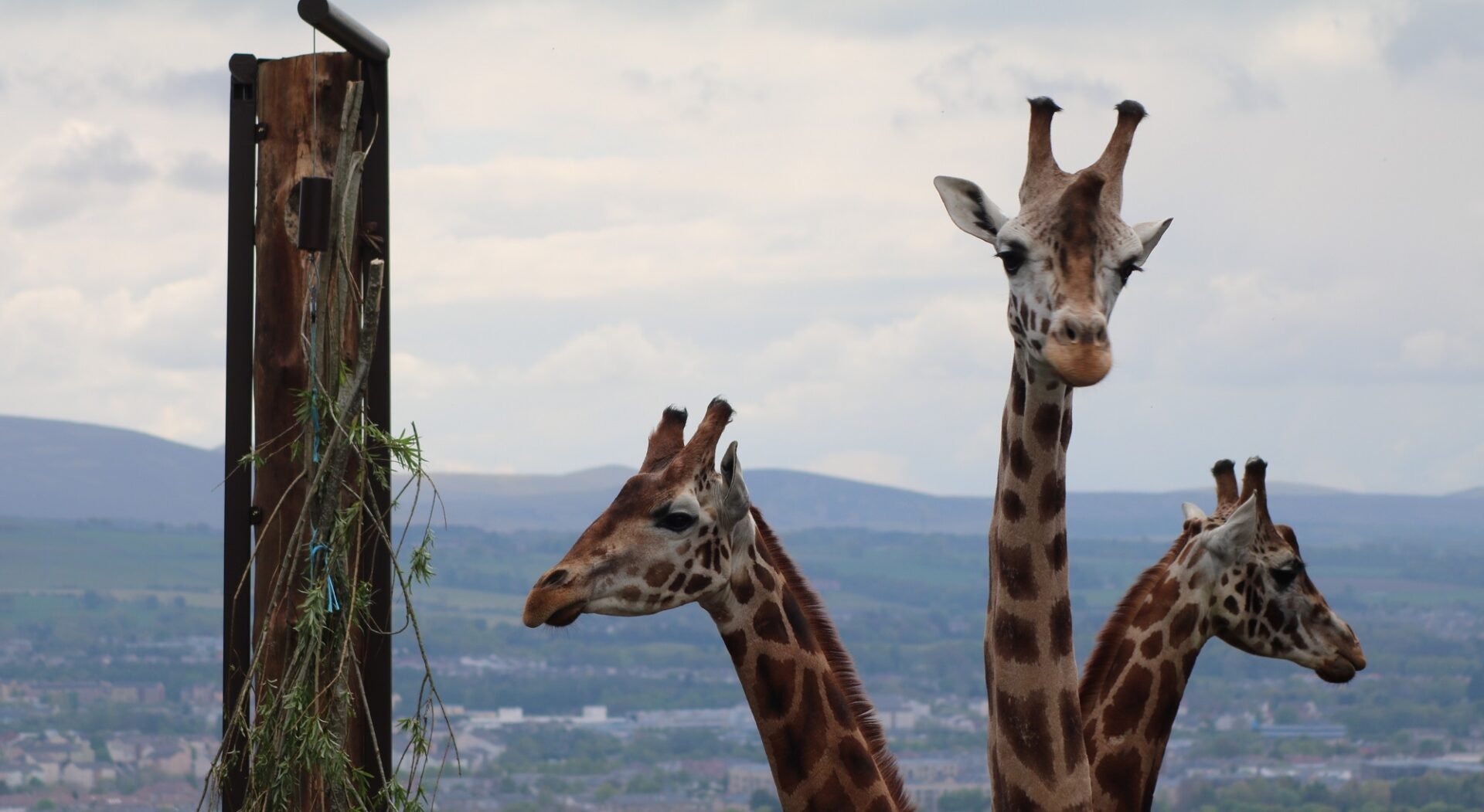 1.
Edinburgh Zoo
Edinburgh Zoo is a top visitor attraction that's perfect for animal lovers of all ages. With over 1,000 animals, it's a fantastic opportunity to get up close and personal with some of the world's most exotic creatures. Watch the penguins paddle, the chimps chat or say hello to Ginger, the red panda. There are plenty of fun and interactive experiences for kids, including animal encounters, keeper talks, and even the opportunity to be a zookeeper for the day! So why not come and spend a wild day with the family at Edinburgh Zoo. 
---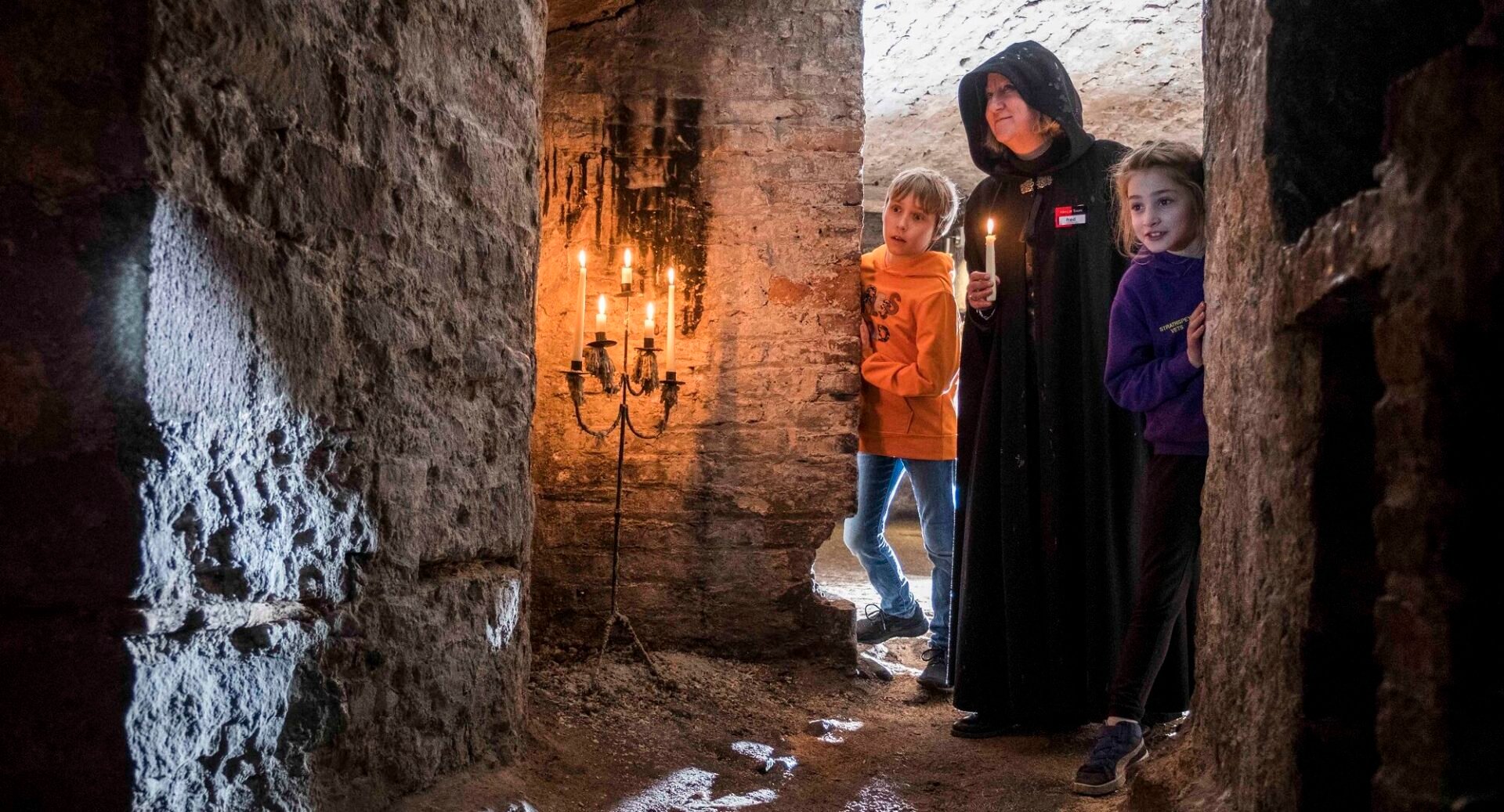 2.
Mercat Tours
Are your kids brave enough to explore the spooky side of Edinburgh? Look no further than the Gory Tour by Mercat Tours! Led by a knowledgeable guide with a passion for storytelling, this tour takes you on a thrilling journey through the city's spookiest locations. Discover the secrets of the Old Town, delve into the haunted underground vaults, and learn about the ghosts and ghouls that once roamed the streets of Edinburgh. But don't worry, this tour is tailored to be family-friendly so there's no need to fear any nightmares. With plenty of interactive storytelling, it's a fun and engaging way to learn about the city's dark and mysterious past. So, why not give your family a spine-tingling adventure they'll never forget? 
---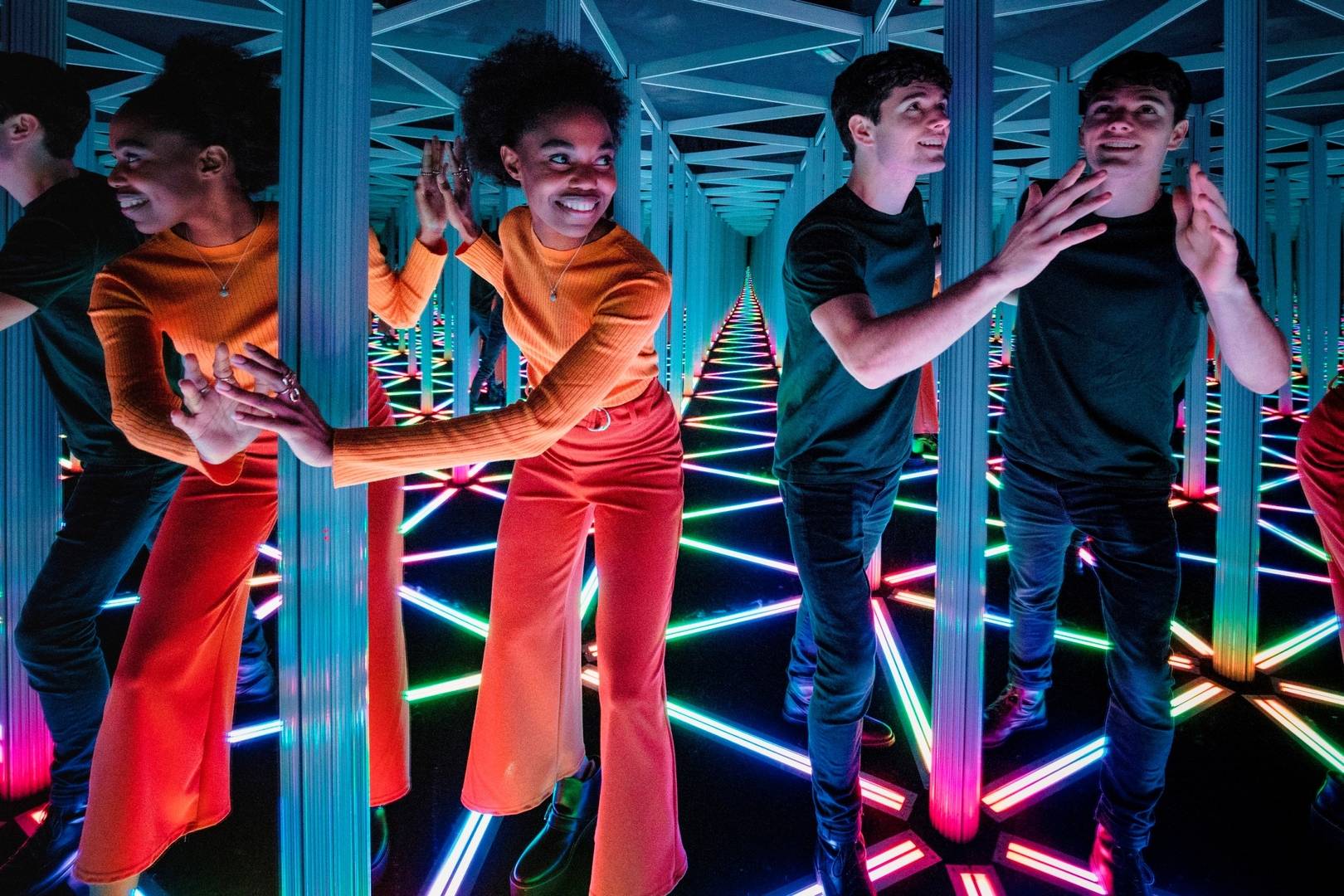 3.
Camera Obscura & World of Illusions
Weave your way through a world of illusions, and remember, nothing is what it seems at Camera Obscura & World of Illusions! 
Venture through five floors jam-packed with over 100 illusions. You'll need at least two hours to discover them all. A swirling light vortex; a maze of mirrors; a chance to swap noses with a friend; see yourself grow, shrink and stretch; play eye-spy with our city viewcams; and mess with your mind with brilliant visual effects. Step outside onto the Rooftop Terrace and enjoy the best 360⁰ views of Edinburgh.
---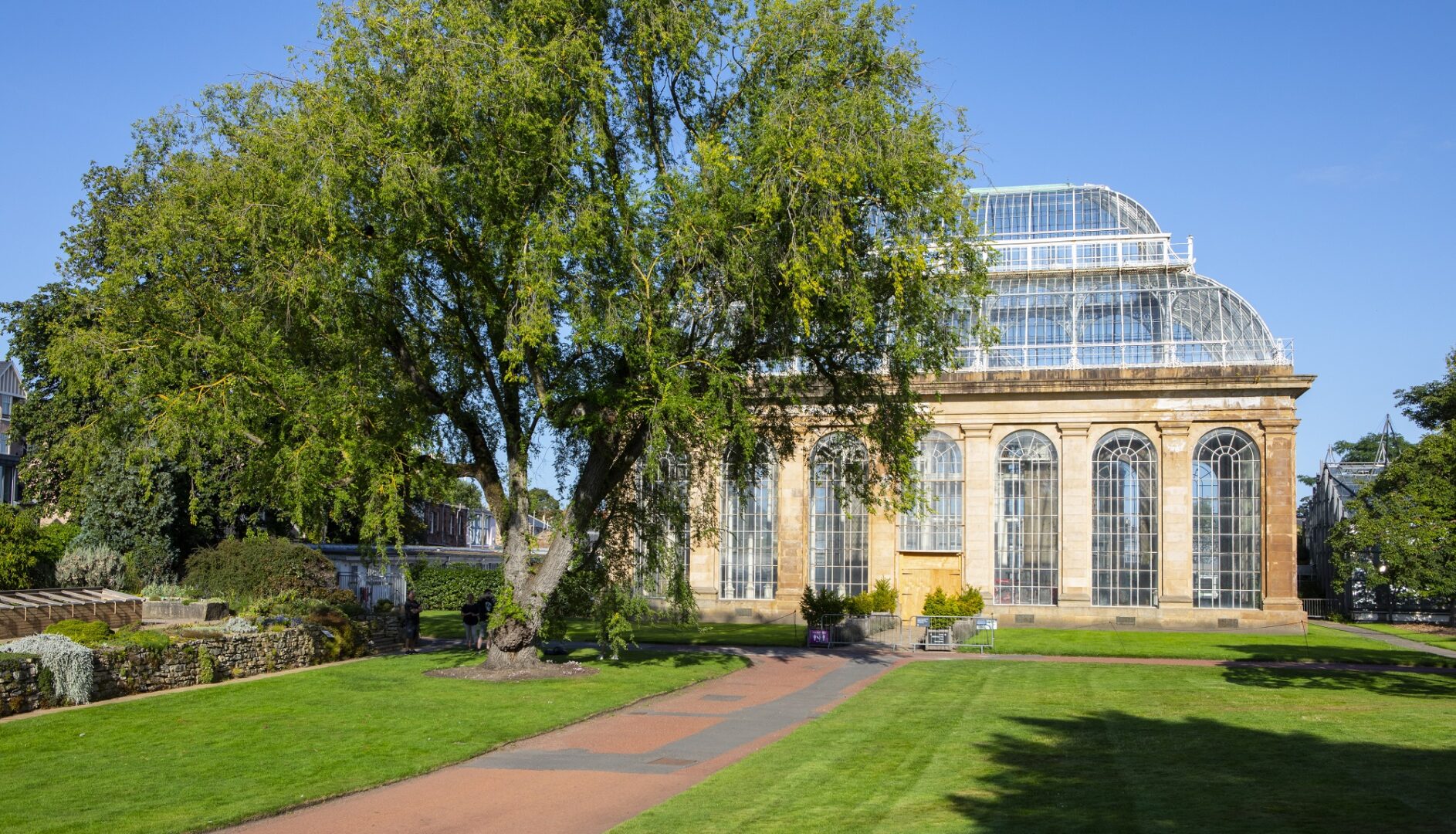 4.
Royal Botanic Gardens
For those seeking some fresh air, then a stroll through The Royal Botanic Garden Edinburgh in Inverleith is a great way to get some gentle exercise whilst enjoying the delightful seasonal flora. The garden boasts a vast collection of plant species from all over the world, as well as beautiful glasshouses and outdoor gardens to explore. Kids will love discovering the exotic plants and wildlife, as well as the opportunity to run around and play in the wide-open spaces. 
If the weather is kind you can enjoy an ice-cream or why not have a picnic. This stunning oasis in the heart of the city, is perfect for a family day out! 
---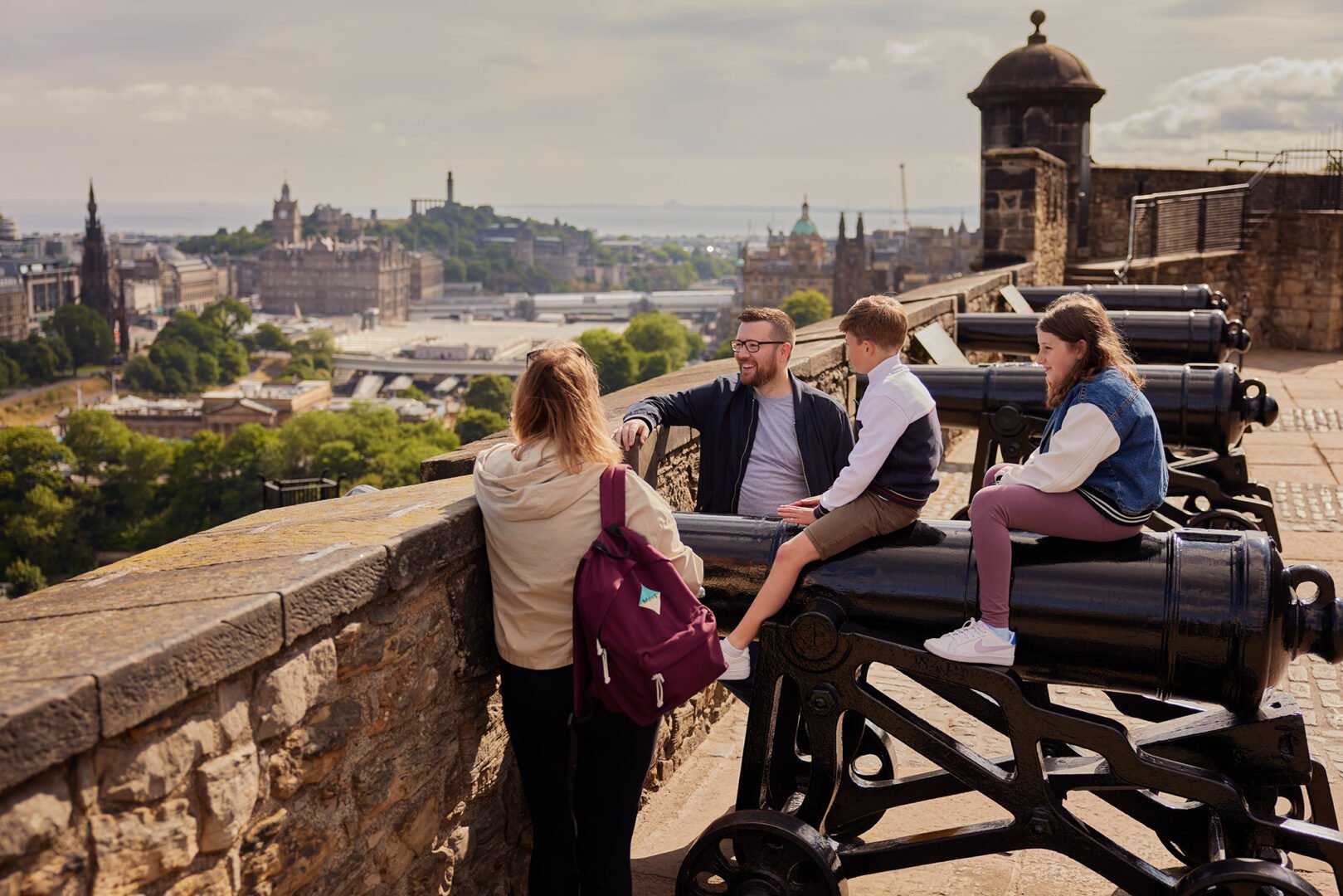 5.
Edinburgh Castle
Edinburgh Castle is undoubtedly one of Scotland's top visitor attractions and is perfect for family days out. Dominating the city skyline, step inside and discover tales from our ancient past.
Kids will love exploring the castle dungeons and getting close to the Crown Jewels. The Castle is also home to Mons Meg, a cannon built in 1449 capable of blasting a 150kg gunstone for 3.2km (two miles) – a terrifying weapon by the day's standards. Ear muffs at the ready as the famous 1 o'clock gun is fired over the city at 1pm on the dot from the castle ramparts.
---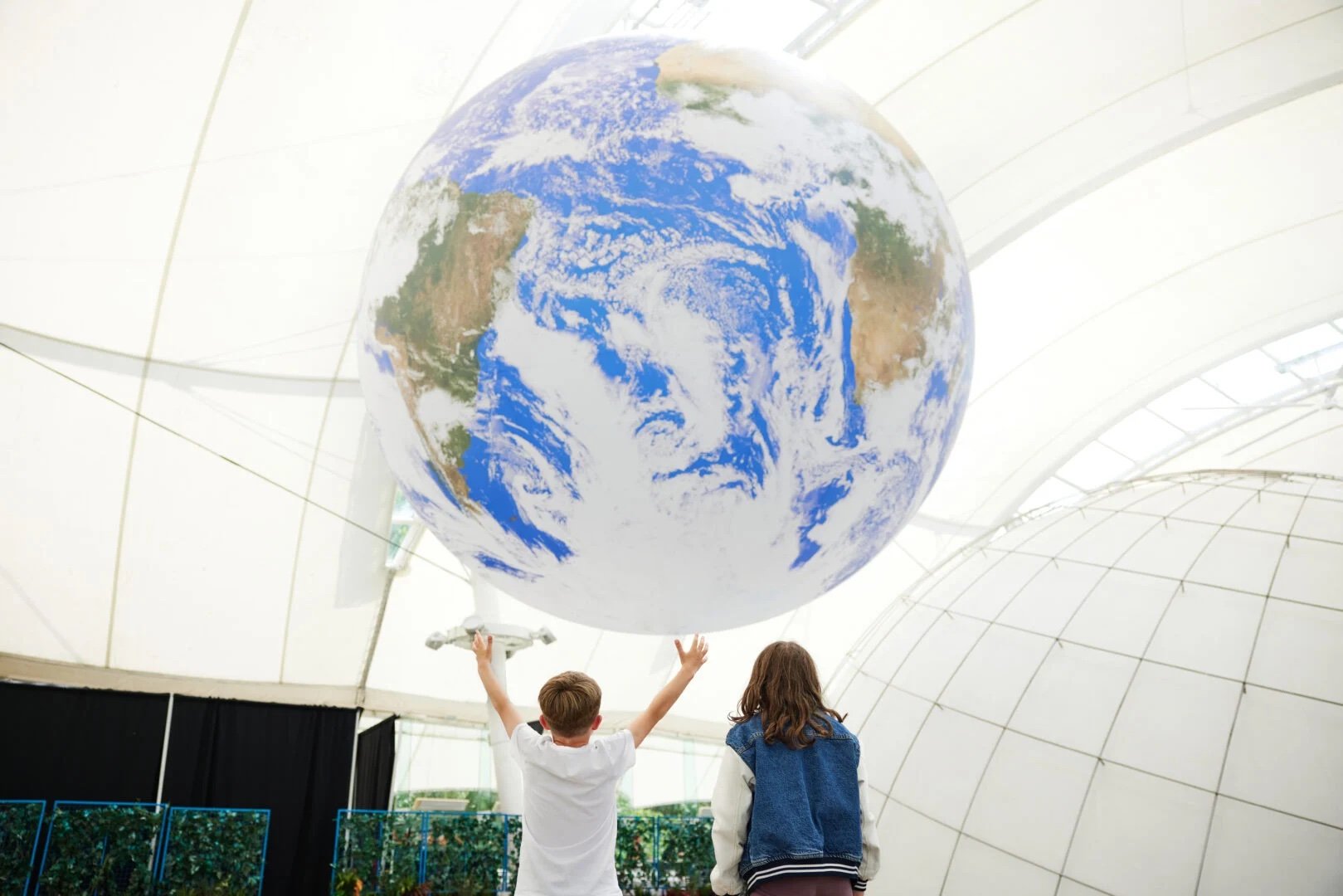 6.
Dynamic Earth
Discover how our planet evolved millions of years ago at the exciting Dynamic Earth.  
Let's start with a bang as we journey through time and space, exploring the history of the planet and the forces that have shaped it. Kids will love the interactive exhibits, such as the earthquake simulator and the chance to step inside a tropical rainforest. So, come discover the wonders of our planet at Dynamic Earth! 
---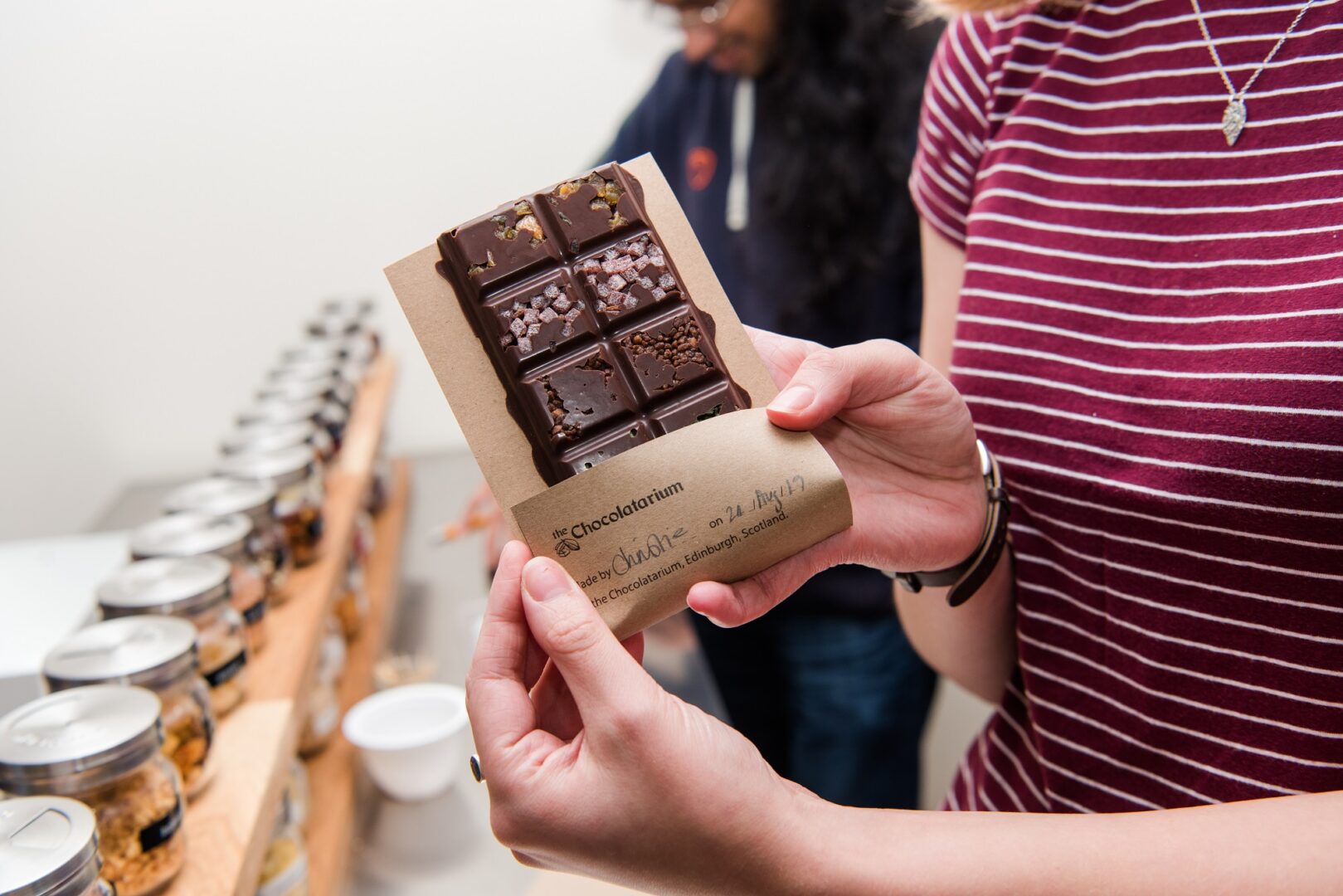 7.
The Chocolatarium
The Chocolatarium is a true paradise for chocolate lovers of all ages! This chocolate experience is not only a delicious treat but also a fun and educational adventure for the whole family. From discovering the history and science behind chocolate to making your own chocolate creations, there is something for everyone to enjoy. Kids will love the interactive activities, such as designing their own chocolate bars and decorating truffles. The Chocolatarium's friendly and knowledgeable staff are on hand to guide visitors through the process, making it a stress-free and enjoyable experience for all. So, whether you're a chocoholic or just looking for a fun family activity, The Chocolatarium is the perfect destination for you! 
---
8.
Wild West Cowboy Street
If you're looking for a unique and exciting adventure, look no further than Wild West Cowboy Street in Morningside! This quirky street transports you back in time to the days of cowboys, saloons, and shootouts. Take a stroll down the dusty road and feel like you're in an old Western movie. Complete with a mock jail, saloon and bank, kids and adults alike will love exploring this fun and creative space, imagining what life was like in the Wild West. Plus, it's a perfect spot for an Instagram-worthy photo. So, grab your cowboy hat and come explore this charming and memorable destination! 
---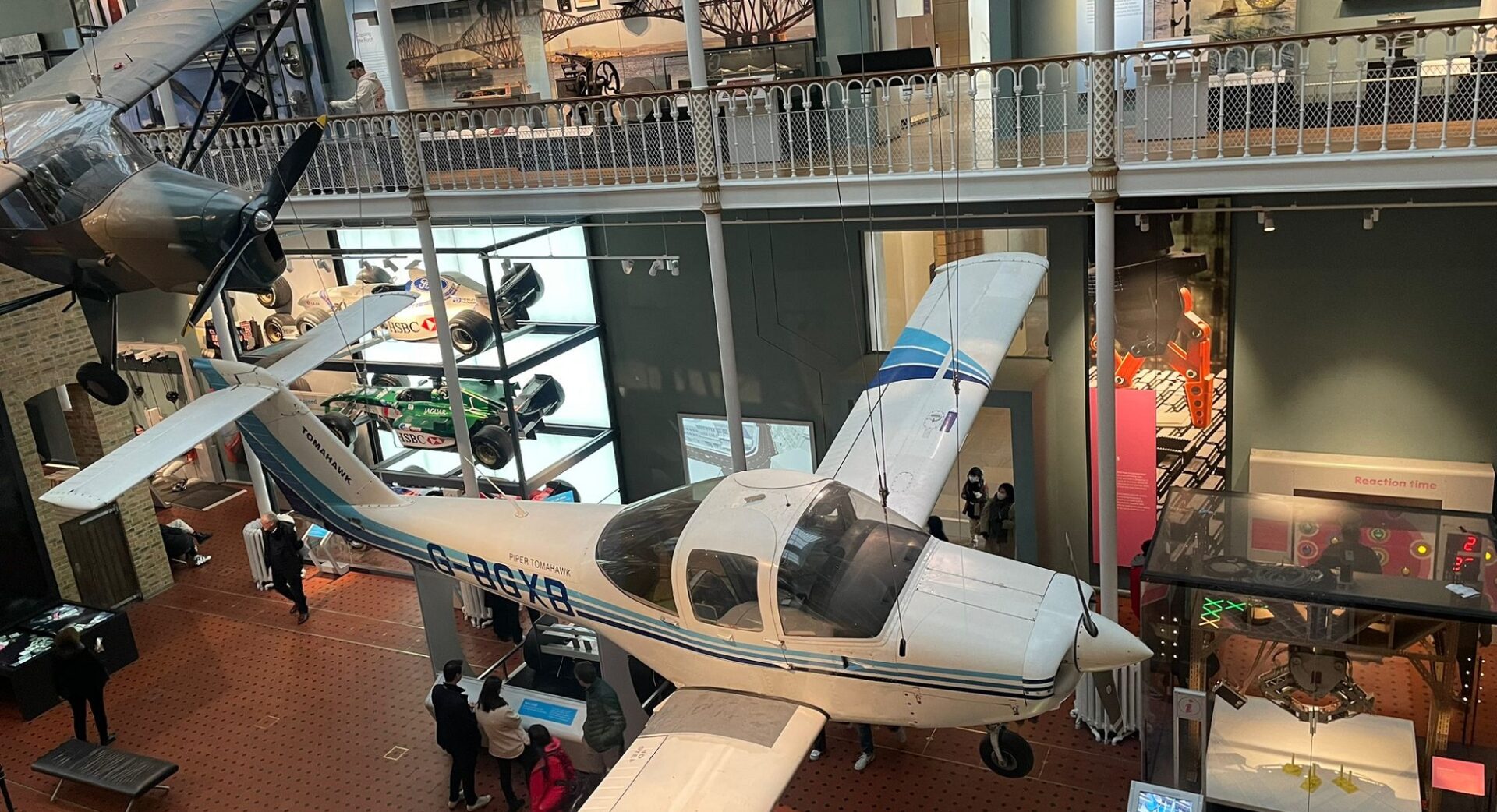 9.
National Museum of Scotland
The National Museum of Scotland is a fascinating and fun destination for the whole family! With interactive exhibits and engaging displays, kids will love exploring the museum's diverse collections, from the prehistoric creatures to the interactive science exhibits. They can even see real-life animals in the Animal World display! The museum also offers family-friendly activities, such as workshops and storytelling sessions. And the best part? Admission is free! So, bring the whole family and discover the wonders of Scotland and the world. 
---
10.
Portobello Beach
Portobello Beach in Edinburgh is a fantastic destination for families all year round! This sandy stretch of coastline is just a short distance from the city centre and offers plenty of fun activities for kids of all ages. There's lots of space to build sandcastles, fly kites, or simply relax and enjoy the fresh sea air. Even when it's cold, there are still plenty of things for kids to enjoy, from the amusement arcade to the indoor swimming pool and Turkish baths at the Victorian-era Portobello Baths. And if you get hungry, there are plenty of cafes and ice cream shops along the promenade. So, whether you're looking to relax and soak up good weather or keep the kids entertained, Portobello Beach has it all. 
---
Looking for even more family-friendly fun in Edinburgh?
Explore our Local Kids' Guide to Edinburgh
If you're planning your family-friendly trip to Edinburgh, you can download our mobile-friendly Local Kids' Guide to Edinburgh here, or if you'd prefer a hard copy, you can download a print friendly version of the guide here, which can be coloured in throughout your visit.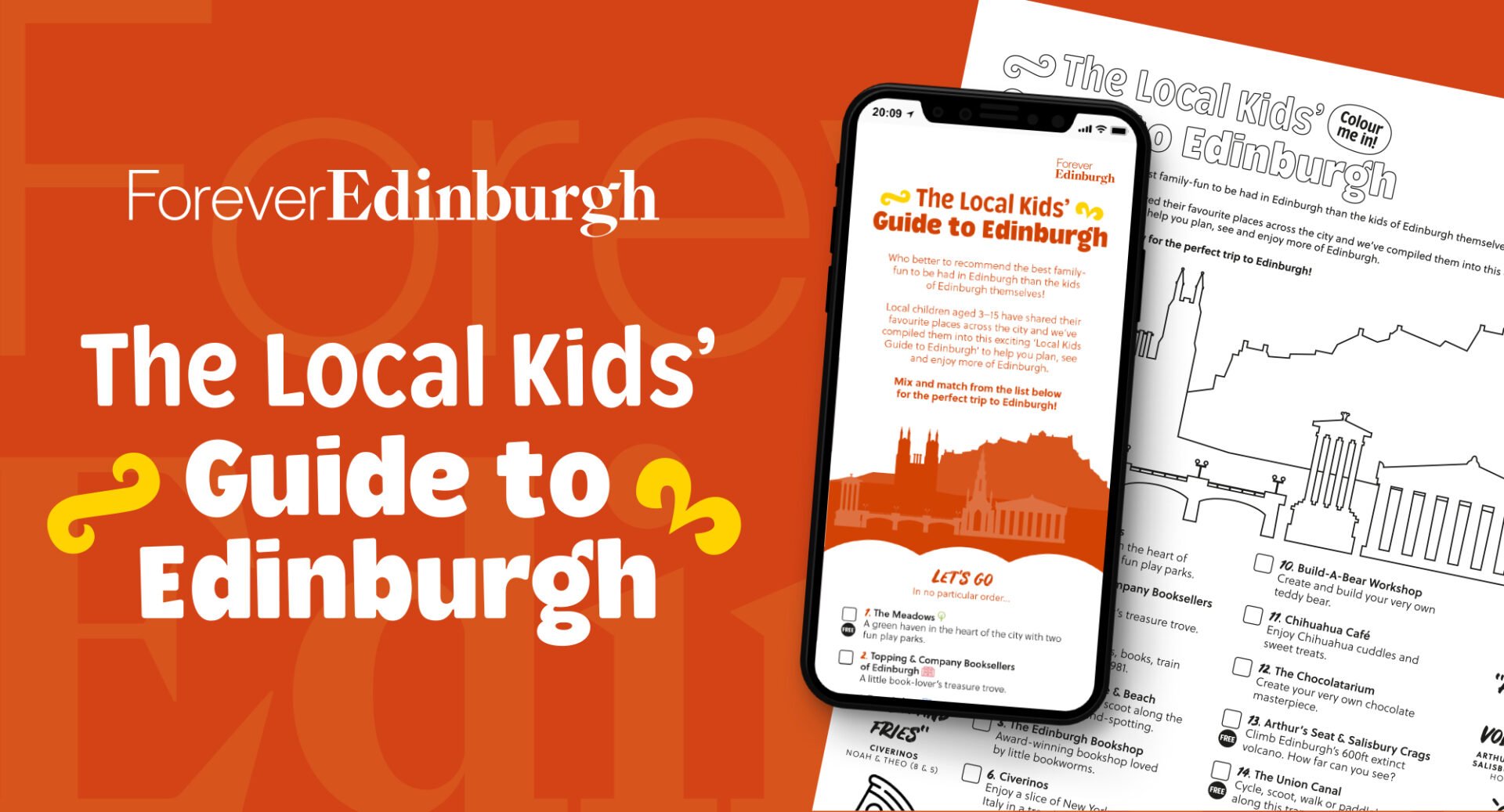 ---
Will you visit all 50? Share you fun with us #ForeverEdinburgh
---
---
Free Attractions

As the phrase goes – the best things in life are free.

Luxury City Guide

Spoil yourself with our guide to the top things to do in Edinburgh for the perfect day…

Literature City Guide

Home and the inspiration to many great writers, Edinburgh is rightly proud of its accreditation as the…

Heritage City Guide

Accredited in 1995 as a World Heritage Site by UNESCO, Edinburgh's impressive architecture seamlessly blends the character of the medieval Old Town with the splendor of the Georgian New Town.

Cycling City Guide

Edinburgh has many safe and interesting cycling routes which can be enjoyed by all ages.

Haunted City Guide

Uncover the dark side of Edinburgh's history. Are you afraid of the dark? Edinburgh has…

Romantic City Guide

Edinburgh is the perfect city for a romantic short break. From fine dining and tranquil walks, it offers something to melt everybody's heart!

LGBTQ+ city guide

As a warm and welcoming city, Edinburgh has a thriving LGBTQ+ friendly scene.