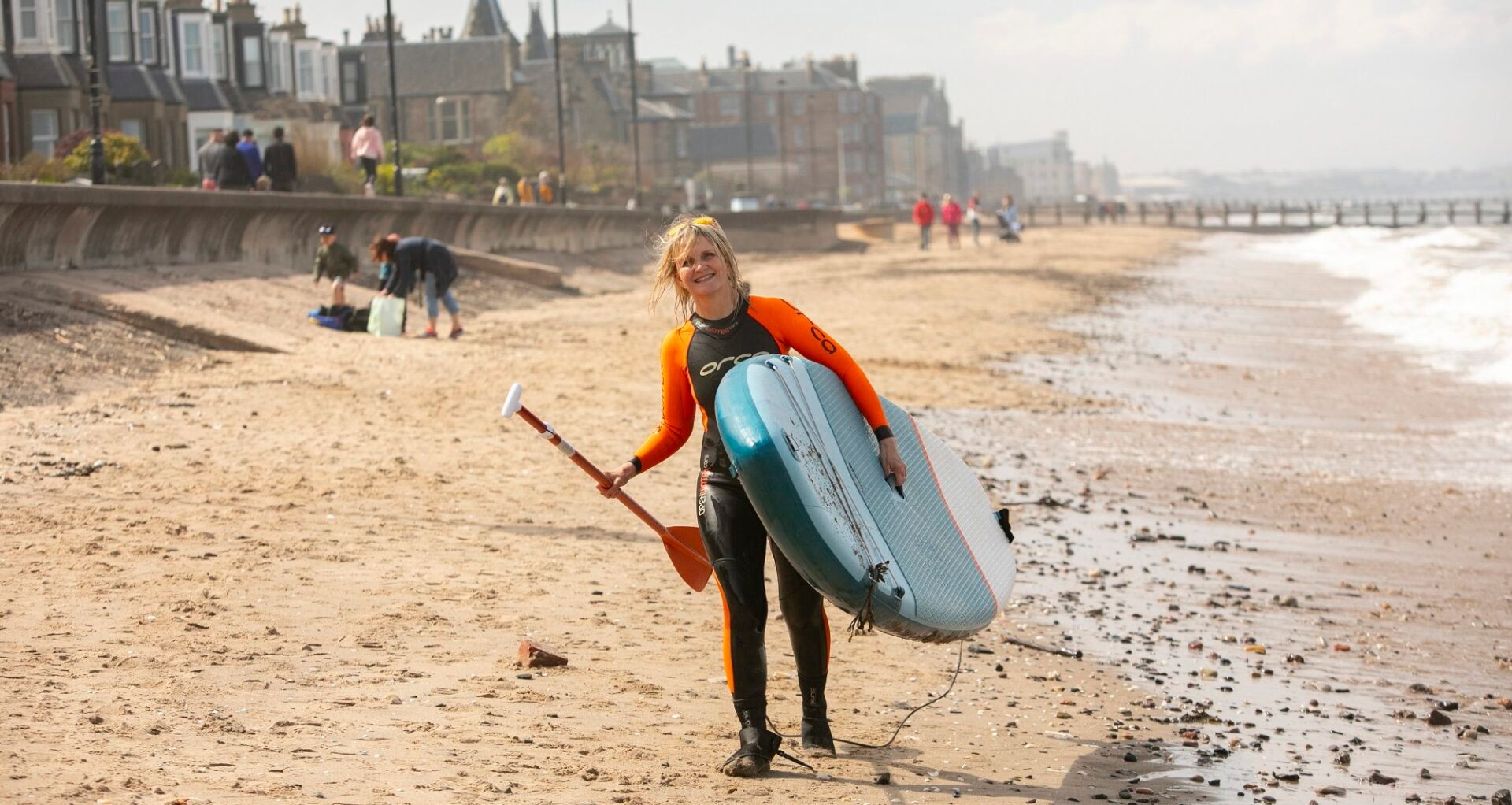 Things to do in Portobello
With an abundance of activities to keep you busy, you'll fall in love with this charming neighbourhood and never want to leave.
Outdoors
Nestled neatly between Duddingston and Portobello, Figgate Park is a beautiful park and a haven for wildlife. The pond at the centre of the park is home to a fantastic variety of birds and other aquatic animals which draws many families for a spot of feeding the ducks. A walk around the pond is colourful feast for the eyes at this time of the year with an incredible backdrop of Arthurs Seat.
Portobello beach is another top spot, it's a constant hub of activity all year round, from winter walks to building sandcastles in the sun. Local groups such as The Portobello Kayaking and Sailing Club and RowPorty can regularly be seen on the water, as well as a few keen wild swimmers. For those who prefer a sport out of the water, Edinburgh Beach Volleyball Club could be just for you!
If you want to get out with the wee ones, Towerbank Play Park is a thrilling outdoor playground where kids can let their imaginations run wild. With swings, slides, climbing frames, and balance beams, there's something for every little adventurer. Parents can relax on benches while keeping a watchful eye.
---
Other Fun
The Portobello Swim Centre is a multi-facility leisure venue, comprises swimming pools, a gym and fitness studio, and Edinburgh's only authentic and publicly available Turkish bath, one of three remaining in Scotland. Opened in 1901, it has category A listed building status and today remains a much-loved local building.
After a campaign to save the former Portobello Old Parish Church buildings for community use, Bellfield was the first urban community right to buy in Scotland, opening in 2018. Today it places an important part in the heart of Portobello as a community hub for classes and events. It also serves as a space to hire, with facilities ranging from the period Celebration Hall with intact pews seating 300, to a number of smaller halls.
Looking for more to do? The promenade plays host to many sporting, art and cultural events throughout the year, including Edinburgh's annual Big Beach Busk and Art Walk Porty Festival, a two-week event of contemporary art that celebrates the local community and creative spirit of Portobello.
---
Discover all things to do in Portobello
Uncover an abundance of activities to keep you and your family busy in this coastal neighbourhood.
---
Shopping in Portobello

Portobello High Street is home to a mixture of high-street shops and independent shops, offering something for every occasion.

Food and Drink

Portobello is a charming coastal suburb of Edinburgh, located just three miles from the city centre.

Accommodation in Portobello

Portobello has several hotels in Portobello that offer visitors a comfortable and convenient place to stay during their trip.