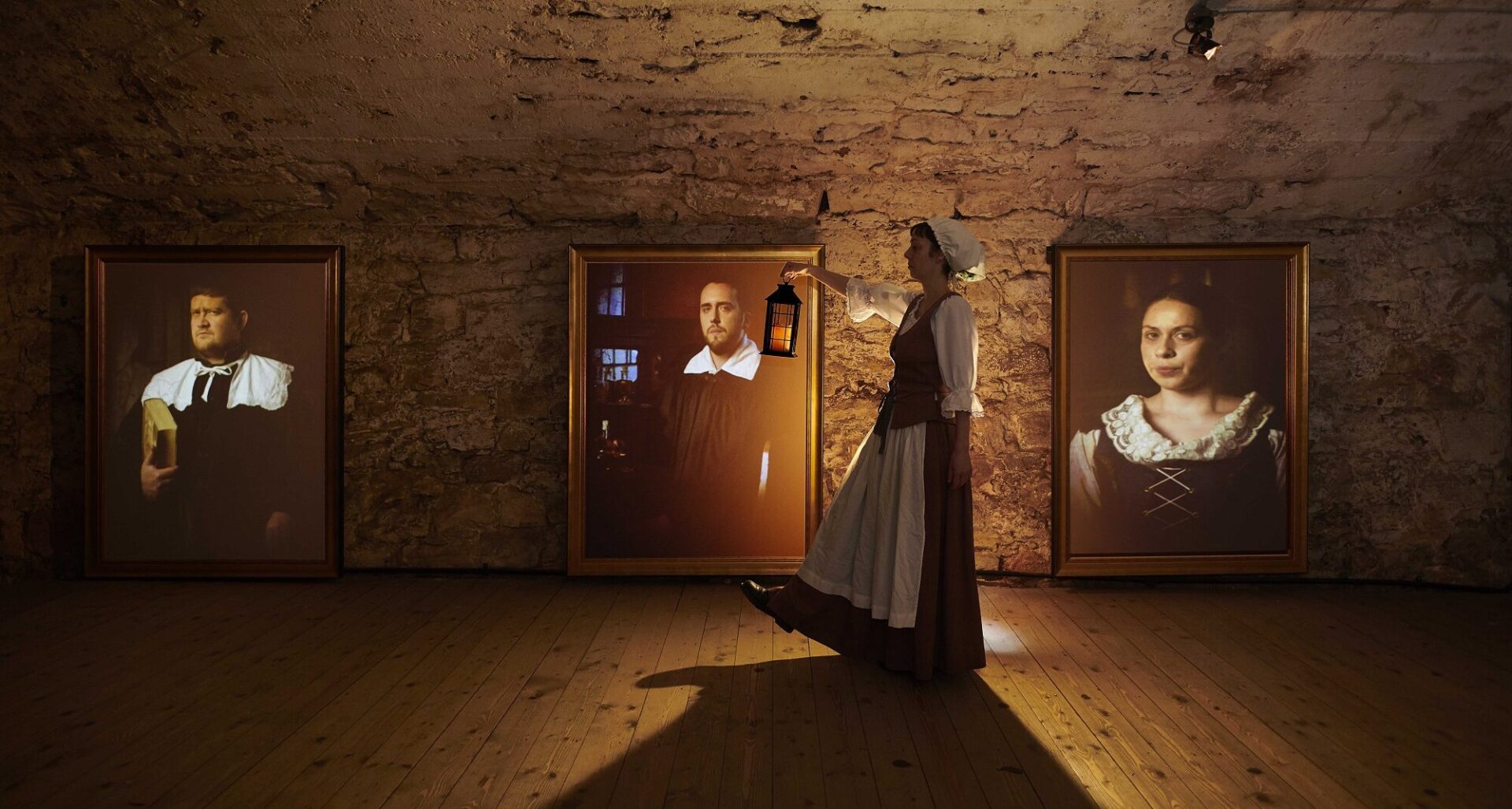 Uncover the dark side of Edinburgh's history.
Are you afraid of the dark? Edinburgh has a colourful and gruesome past and is home to some of the most haunted places in the world. The ancient, narrow streets of the city's old town provide the perfect setting for some of the haunted stories and tours around the city.
There's nothing like a good chilling tale, and Edinburgh is filled with frightful ones that will make you want to read them with the lights turned on.
---
Haunted Favourites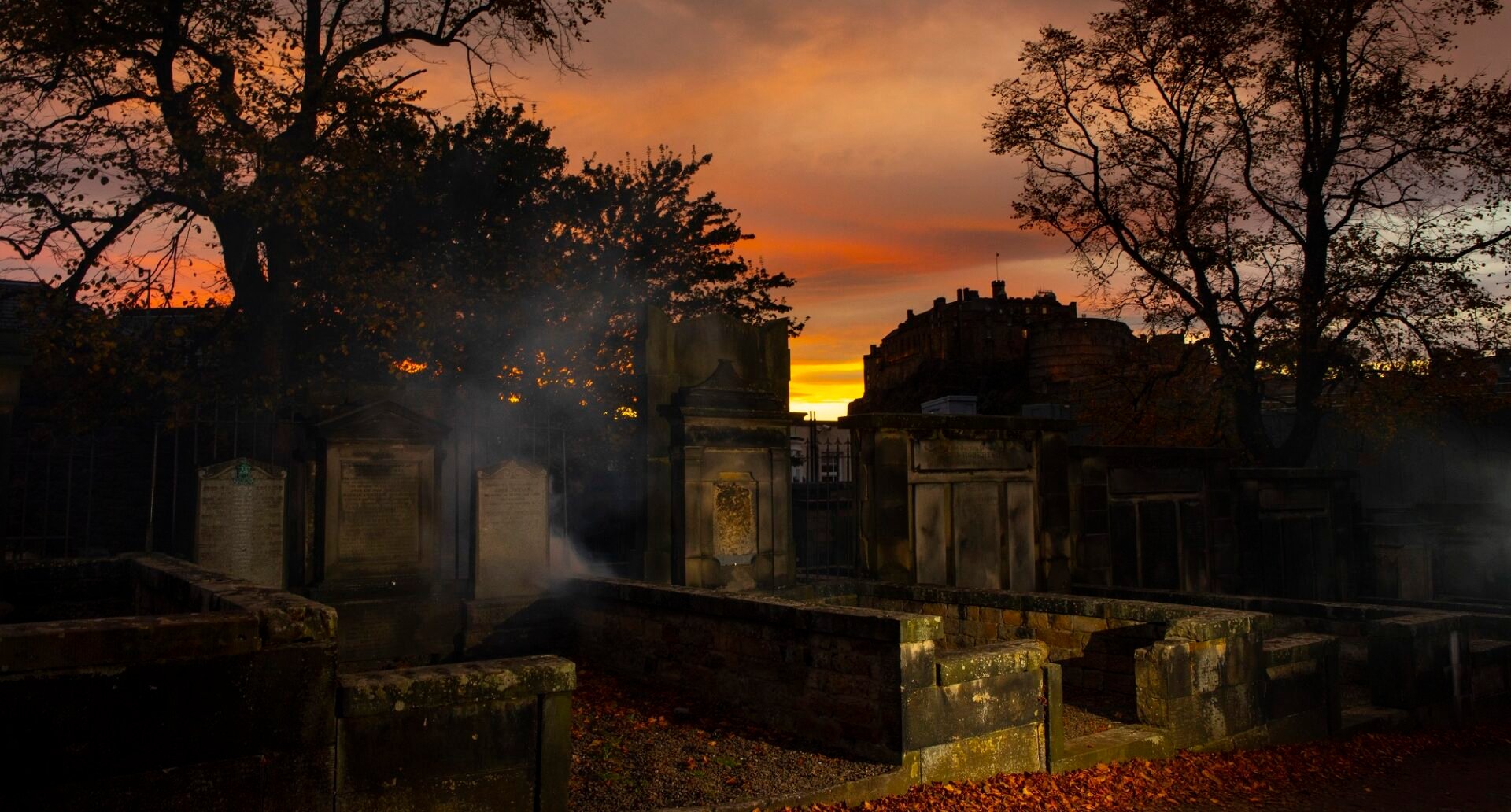 1.
Greyfriars Kirkyard
Greyfriars Kirkyard is a fitting setting for the odd ghost story or two. Located in the Old Town, it is steeped in history, with many religious persecutions carried out here in the 17th century.
The Kirkyard is home to The Black Mausoleum, the final resting place of Sir George Mackenzie, a former Lord Advocate and the site of more than 500 spooky sightings.
---
2.
Burke and Hare
Between 1827 and 1829, Edinburgh was home to two unsavoury characters – William Burke and William Hare. Responsible for killing at least 16 people, they sold the bodies to Dr Knox, an anatomy lecturer from the University of Edinburgh on a no-questions-asked basis.
Caught and charged, Hare testified against his partner in crime in return for leniency. Found guilty, in January 1829 Burke was executed in front of a mass gathering. His skeleton was donated to the Anatomy Museum in the University of Edinburgh, where it hangs to this day.
Discover more about this murderous pair in our guide to Tales from Beyond the Grave in Edinburgh
---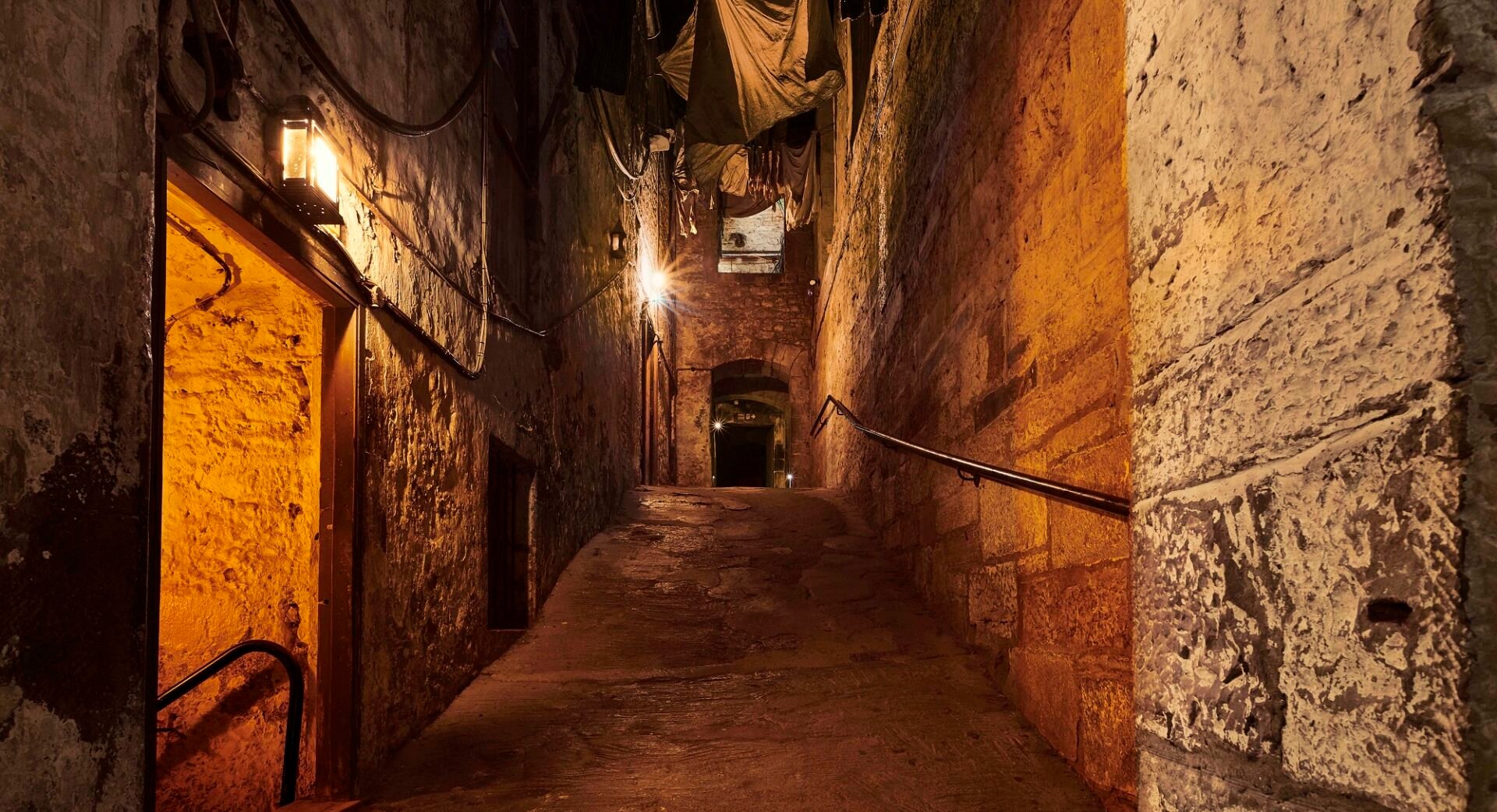 3.
The Real Mary King's Close
Take a step back in time and explore Edinburgh's hidden history at The Real Mary King's Close.
This 5-star attraction unearths over 400 years of history from Edinburgh's past, all hidden underneath the city's famous Royal Mile. Led by a character guide, visitors are taken through the uniquely preserved streets and spaces, while being regaled with fascinating tales of plague, pestilence, murder and intrigue.
Did you know that several of Edinburgh's stories lie underground? Discover more in our guide to The Secrets Underneath Edinburgh's Streets
---
4.
The Edinburgh Dungeon
Fear can be a funny thing. Get up close and personal with Edinburgh's grizzly past at the Edinburgh Dungeon. This tour consists of 11 unique shows featuring state of the art special effects and talented actors who really bring Edinburgh's horrifying history to life.
Learn the tricks of the trade from the sadistic torturer and try to escape the cannibal clutches of Sawny Bean and his family. Get through the journey unscathed and you'll be rewarded with a turn on the Drop Dead Ride, where you'll learn exactly what it is like to be hung for your sins!
For thrill-seekers, there's no shortage of city attractions with a high fright factor. Check out our guide to Spooky Attractions in Edinburgh for more ideas!
---
5.
Mercat Tours
To uncover Edinburgh's deepest darkest secrets, you'll need to head underground. Explore the Blair Street Vaults with Mercat Tours, whose expert guides will tell you chilling tales guaranteed to chill you to the bone. Make sure to stay close to your group and be aware of any figures lurking in the shadows…
---
6.
The Ghost Bus Tours
For something a bit different, step aboard the UK's only comedy-horror theatre experience on wheels, The Ghost Bus Tours.
You'll travel past several of the city's top attractions including Edinburgh Castle, The Grassmarket, Greyfriar's Kirk and The Palace of Holyroodhouse, all while being entertained by tales of horror and mystery.
Looking for more tours in Edinburgh? From ghost and brewery tours to bus and trike, find the right one for you in our Edinburgh Tours Guide
---
7.
Escape Reality
Escape Reality's movie-inspired escape room games challenge you to channel your inner hero, overcome challenges and forge your way to victory.
They offer a variety of games, but if you and your teammates are looking for some horror-filled entertainment, Nosferatu challenges you to escape the clutches of a vampire; while The Asylum dares you to find your way out of the haunted asylum!
---
Unearthing horror stories can be thirsty work
Take a look around and you'll find that some of the city's bars are reputedly the home of another kind of spirit. Why not refuel at one of the Spookiest Bars in Edinburgh!
---
Family-friendly

Enjoy great family days out in Edinburgh with our entertaining list of activities to keep the kids amused!

Free Attractions

As the phrase goes – the best things in life are free.

Luxury City Guide

Spoil yourself with our guide to the top things to do in Edinburgh for the perfect day…

Literature City Guide

Home and the inspiration to many great writers, Edinburgh is rightly proud of its accreditation as the…

Heritage City Guide

Accredited in 1995 as a World Heritage Site by UNESCO, Edinburgh's impressive architecture seamlessly blends the character of the medieval Old Town with the splendor of the Georgian New Town.

Cycling City Guide

Edinburgh has many safe and interesting cycling routes which can be enjoyed by all ages.

Romantic City Guide

Edinburgh is the perfect city for a romantic short break. From fine dining and tranquil walks, it offers something to melt everybody's heart!

LGBTQ+ city guide

As a warm and welcoming city, Edinburgh has a thriving LGBTQ+ friendly scene.