Edinburgh is certainly not short of bars – there's gin bars, music bars, whisky bars, not to mention some fabulous cocktail bars. But take a look around and you'll find that some of the city's bars are reputedly the home of another kind of spirit.
Read on to discover the Edinburgh bars where the drinks are definitely served chilled!
Tip 1 Talk to the friendly bar staff and see what spooky encounters they've had.

Tip 2 Keep yours eyes open for any spooky encounters of your own!

Tip 3 Be kind to our spirits, they are very old.
1. The Last Drop
Famous for
Its historic and chilling association with public executions.
Known for its wide selection of real ales, The Last Drop can be found in one of the city's oldest areas, The Grassmarket. Named after the 14th century practice of using the large enclosed space for agriculture fairs, the area also had a darker side – up until 1784 it was the site of many public executions. The Last Drop, takes its name from this grisly part of Edinburgh's history.
Once home to tenements where many families lived, the bar you see today was rebuilt using the buildings' original 17th century stone. But it seems that some of the residents are still there – the ghost of a young girl has been seen causing mischief in the bar and cellar….
---
2. The White Hart Inn
Famous for
Tales and ghostly apparitions and paranormal activity.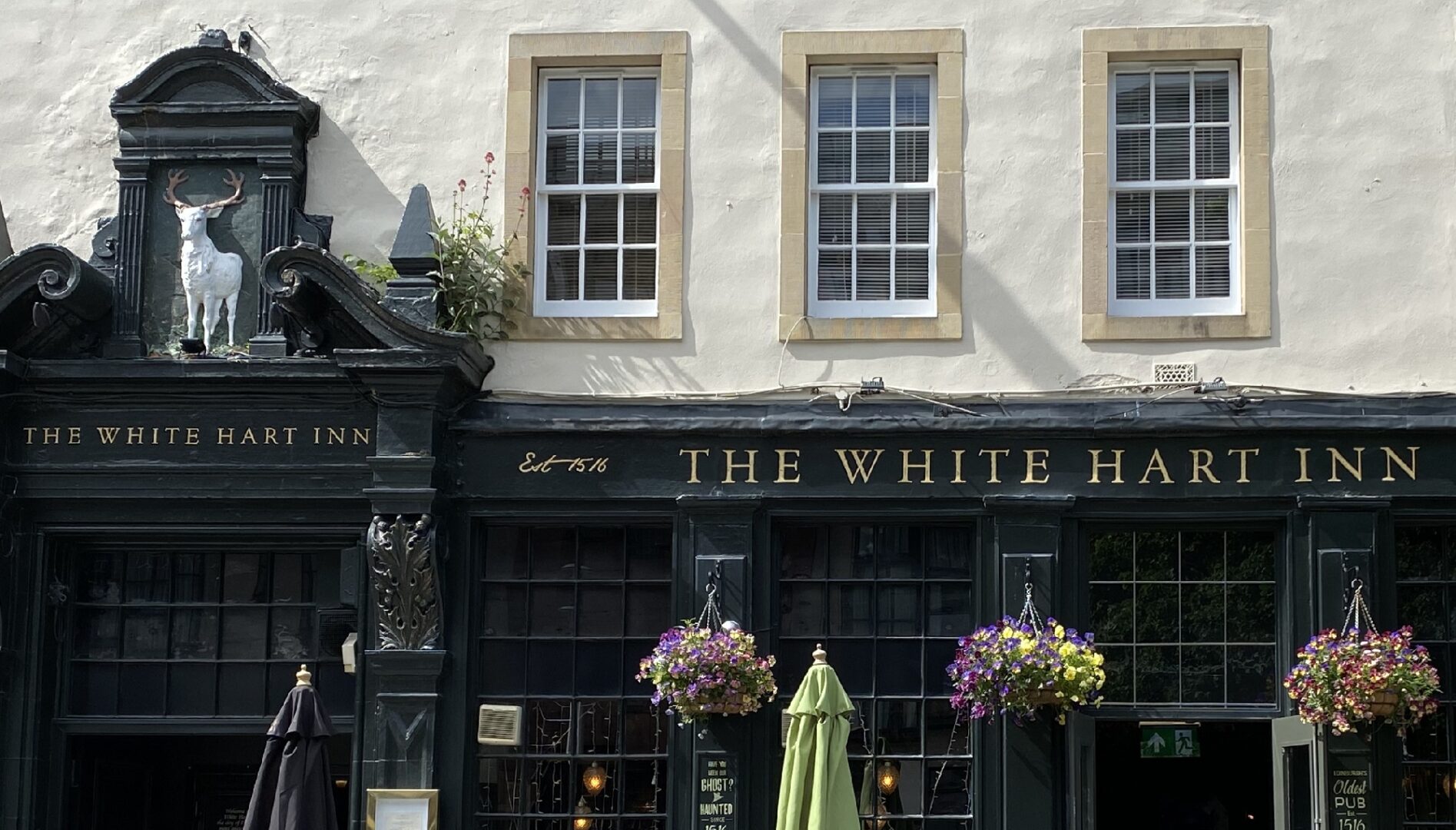 A few doors down is one of Edinburgh's oldest pubs, The White Hart Inn.
It's believed to have been one of the watering holes of murderers Burke and Hare who spent much of 1828 enticing fellow drinkers to their nearby lodgings only to murder them and sell their corpses to the University of Edinburgh Medical School.
Discover more about gruesome murders Burke and Hare in our guide, Tales from Beyond the Grave in Edinburgh
Sightings of a dark shadowy figure heading to the cellar, doors mysteriously slamming shut and barrels inexplicably moving around have been reported over the years.
---
3. The Beehive Inn
Famous for
Its haunted reputation, with reported ghostly sightings and unexplained phenomena.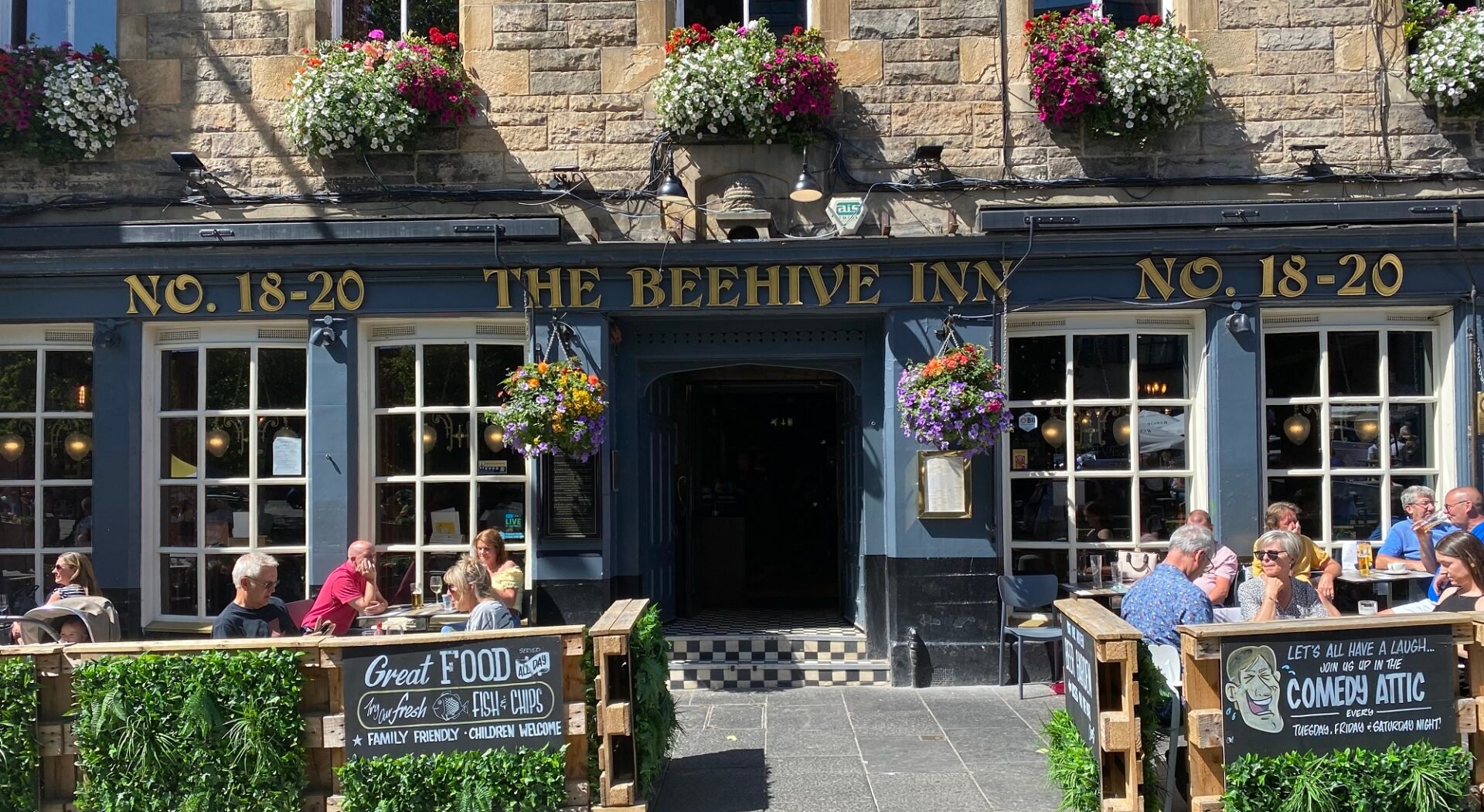 Completing the trio of spooky Grassmarket pubs is The Beehive Inn. Originally a 16th century coaching inn, it contains a dark memento from the city's past. Leading up the stairs to the 2nd floor can be found the door from the ominously named Death Cell from 19th century Calton Jail. The cell held the afore-mentioned William Burke before his execution for murder.
Family-friendly, wheelchair accessible and with a dog-friendly beer garden, this lively bar is a popular watering hole, whether stopping by for a pint or a bite to eat from their tasty menu.
---
4. The Banshee Labyrinth
Famous for
One of Scotland's most haunted pubs, with chilling paranormal experiences.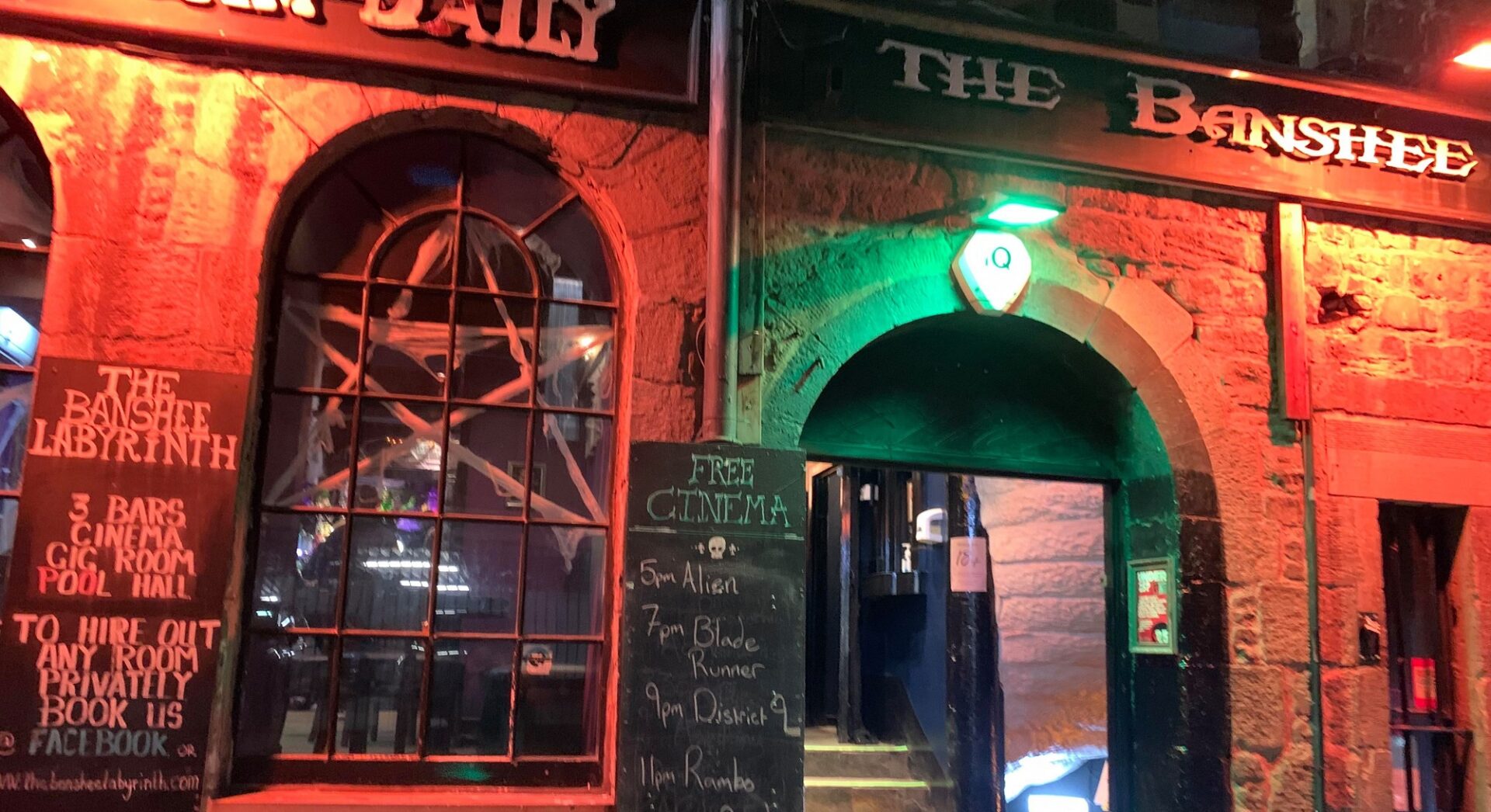 Declaring itself 'Scotland's most haunted pub' The Banshee Labyrinth was once part of Edinburgh's infamous 19th century underground vaults where some of the city's most unsavoury residents lived.
In the 16th century, the building was home to Lord Nicol Edwards, a self-declared witch hunter who is thought to have turned his basement into a dungeon for interrogating many innocent women. Sounds of a women crying out have been reported – could she be the spirit of one of his victims? Edward himself is also said to haunt this ancient building – watch out for drinks thrown from tables as he stalks his old territory!
A short distance from the Royal Mile, The Banshee Labyrinth contains three bars, a pool table room, gig room and a 50 seater cinema. Wheelchair access is available to two of the bars and the pool room. Handrails can be found throughout the venue, which also has low lighting and low ceilings.
---
5. The Tolbooth Tavern
Famous for
Its haunted underground vaults, where visitors have reported eerie encounters.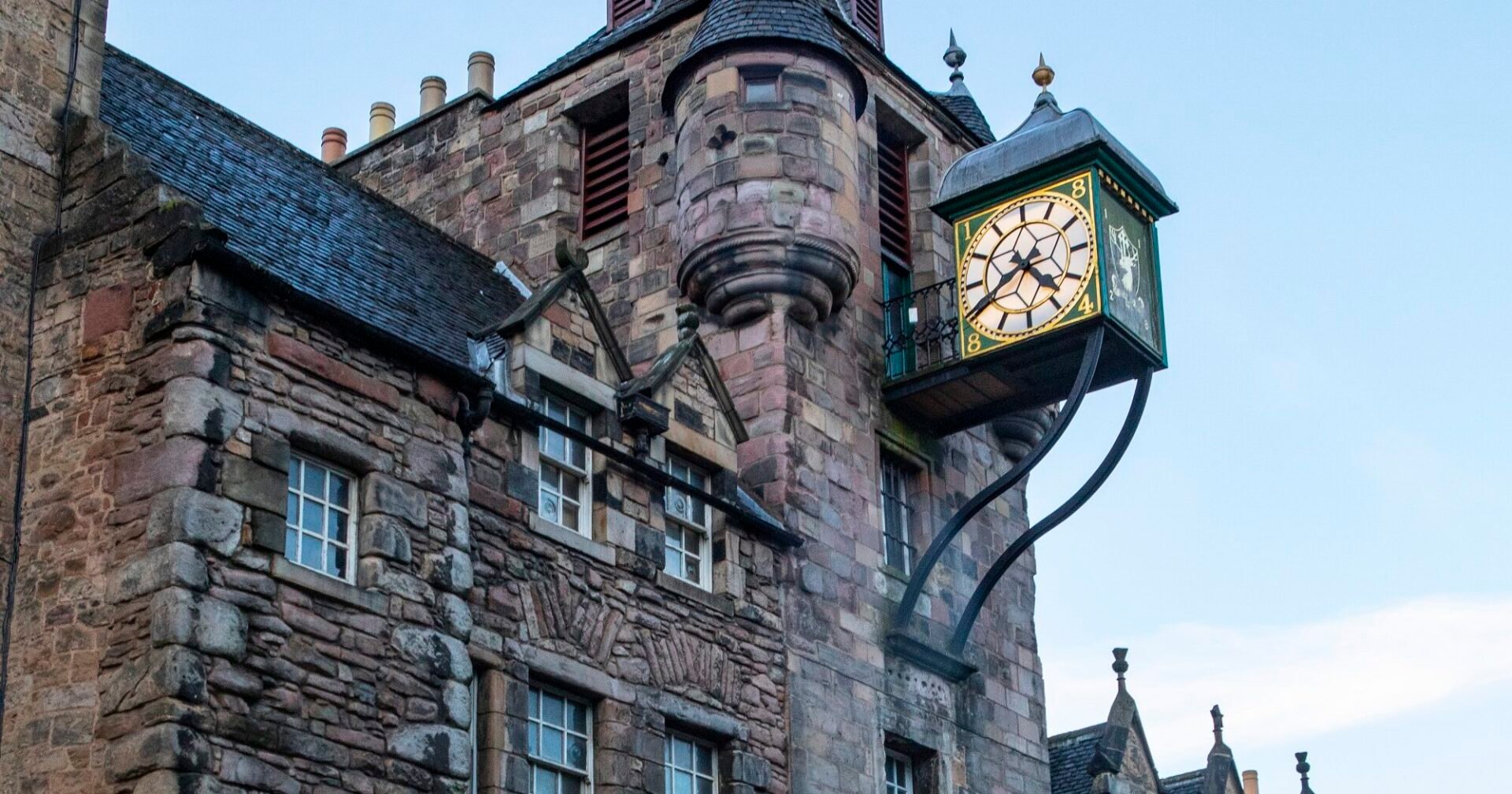 Built in 1591, The Tolbooth Tavern has seen many uses over the years, including a place for collecting tolls, council chamber, police station and a prison. It was in 1820 that it became a tavern, remaining remarkedly unchanged to this day.
With such a varied history, it's no surprise that there might be one or two spooky sightings here.
One such spectre is a man accused of witchcraft and held prisoner, said to be seen climbing the stairs to the clock tower. There's a shadowy figure, who pushes glasses off tables and knocks pictures off walls, and playful children's voices and footsteps have been reported floating through the bar's ancient walls.
---
6. Whistle Binkies
Famous for
Unforgettable nights of live music, showcasing talented artists and capturing the essence of Edinburgh's vibrant music scene. But does the music keep the spirits away? Come and find out for yourself!
Housed deep in the South Bridge vaults and open every night 'til the wee small hours, Whistle Binkies is an Edinburgh institution, providing the city with a host of top quality live music.
But this lively bar is also known for the spooky presence of two ghosts – known as 'The Imp' and 'The Watcher'.
'The Imp', as the name suggests, is a mischievous thing that moves things around the bar, locking doors and changing clocks. 'The Watcher' is said to be dressed in 17th century clothing and simply watches people from afar, before disappearing into thin air.
---
Guide to Edinburgh's Bars
Prefer your drinking experience to be less of a spooky affair? When it comes to options, in Edinburgh, you're spoilt for choice.
---
Favourite