This astonishing, stylish production is narrative ballet at its very best, with stunning dance, devastating drama, pitch-perfect period design and a sizzling score used to tell the iconic story.
In steamy 1940s New Orleans, fading Southern belle Blanche DuBois moves into her sister Stella's apartment. Stella's brutish husband Stanley sees that Blanche is not what she appears to be, and sets out to destroy her…
Scottish Ballet's stylish production breathes new life into the classic tale, with graceful waltzes at the DuBois family home, electrifying lindy jives in a Louisiana nightclub, and intense duets in the caged heat of Stella and Stanley's apartment.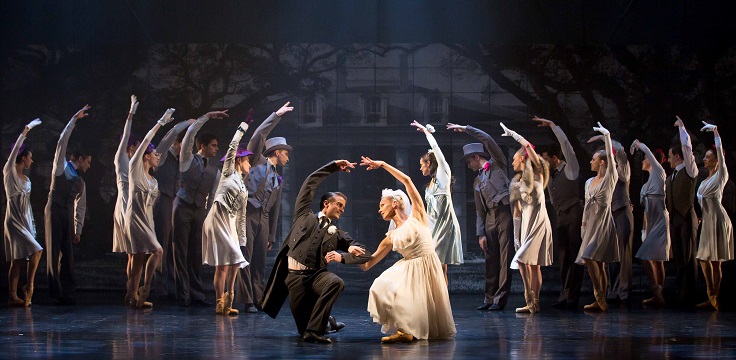 Catch the show at Edinburgh's Festival Theatre from 03 – 06 May 2023.