Launched in Summer 2022 and fast becoming a fixture in the city's event calendar, The Mash Up brings together the best and newest craft beer brewers and whisky distillers from Scotland and beyond for a 3-day festival.
Guests to this innovative festival, taking place at Holyrood Distillery, will be able to meet producers and sample new whiskies, alongside the best and newest craft beers from the city's craft brewing scene.
This year's line-up includes Edinburgh brewers such as Cold Town Beer, Pilot and Barney's Beer and distillers High Coast, Kyro Distillery Company, Annandale Distillery and Oxford Artisan Distillery.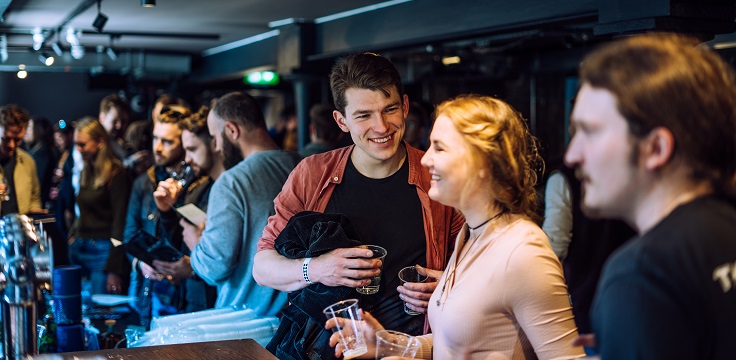 This festival is open to those aged 18+ years, Tickets are £45.00 per person and include a branded Holyrood Distillery cup and the opportunity to sample from all exhibitors.
Situated next to Holyrood Park in a 180-year-old railway goods building, Holyrood Distillery is home to an area once known as the 'Charmed Circle' due to the abundant underground water and vast collection of breweries and distilleries that were once located here.
The Mash Up takes place from 02 to 04 June 2023. Guests will be required to choose a 2.5 hour slot at time of booking, with sessions running from 12:00, 15:00 and 18:30.