Featuring over 100 works, many of which have never been seen in public, this is an extraordinary collection of works from one of the UK's leading contemporary figurative artists.
Spread over four floors, visitors have the opportunity to see some of Howson's earliest works, such as his depictions of working-class Glasgow men; the powerful images captured during his time as Official War Artist in Bosnia, and more recent work inspired by his ongoing faith journey, including his Stations of the Cross series.
When the Apple Ripens: Peter Howson at 65: A Retrospective runs from 27 May to 01 October 2023 at the City Art Centre.
The City Art Centre is one of Edinburgh's main public art galleries, with a varied programme of exhibitions and events. Close to Waverley train station, it aims to champion historic and contemporary Scottish visual and applied arts. An escalator and lift provide easy access to six floors. Mimi's Bakehouse is situated on the ground floor, open daily 9am to 5pm (last sit ins at 4:30pm) offering coffee, cake and an all-day brunch menu.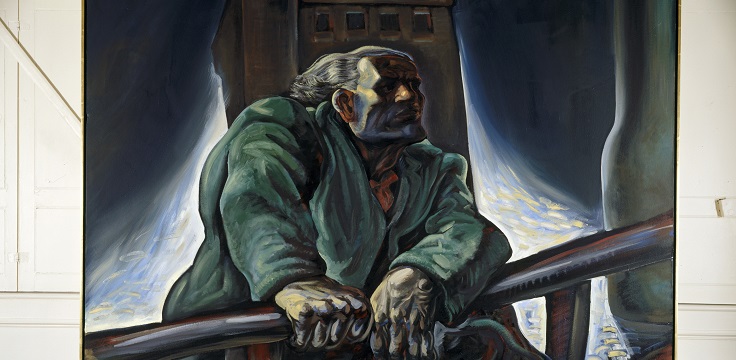 ---