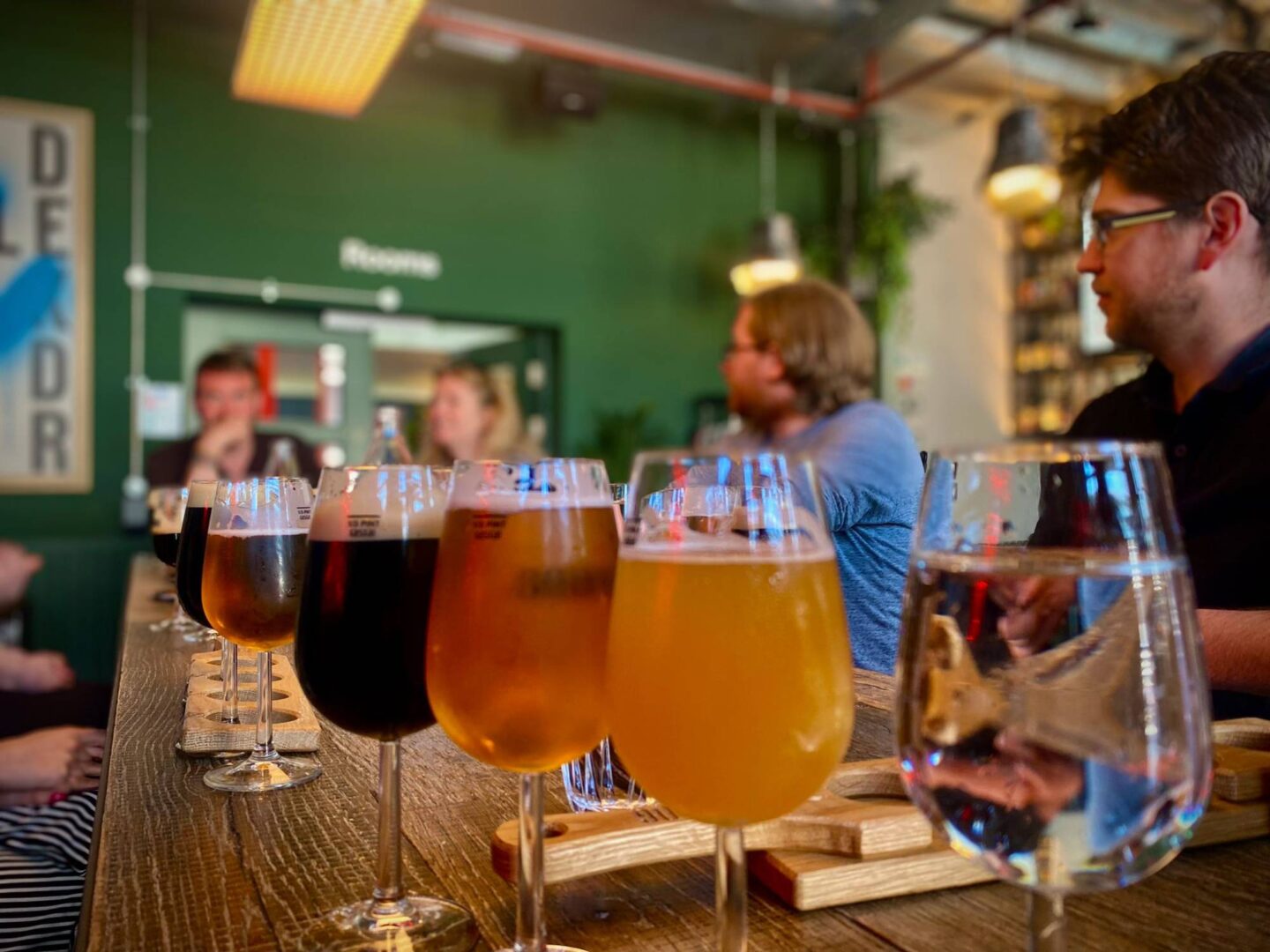 Favourite
Explore Edinburgh's history and culture with EDI Tours - knowledgeable guides, captivating stories, and unforgettable experiences!
About
---
EDI Tours is your gateway to uncovering the rich history and vibrant culture of Edinburgh. With our expert guides and immersive experiences, we bring the captivating stories of this remarkable city to life. Whether you're strolling through the ancient cobbled streets of the Old Town on our Royal Walk tour or delving into the fascinating world of brewing on our Edinburgh Beer Tour, our engaging tours promise to leave you with lasting memories.
At the heart of our offerings is the Edinburgh Beer Tour, a unique exploration of the city's brewing heritage. Join us as we visit handpicked breweries and bars, tasting a variety of locally crafted beers while learning about Edinburgh's brewing traditions. Led by Certified Cicerone Gary Fay, our tour offers a perfect blend of history, flavour, and fun, allowing you to immerse yourself in the captivating world of beer. From the iconic Summerhall to hidden gems in the city, we take you on a journey that will leave you with a newfound appreciation for the art of brewing.
With EDI Tours, you can expect exceptional guides, personalised experiences, and an authentic glimpse into the soul of Edinburgh. Whether you're a history enthusiast, a beer lover, or simply curious about the city's hidden gems, we invite you to join us and embark on an unforgettable adventure through Edinburgh's captivating past and vibrant present. Book your tour today and let us show you the true spirit of this remarkable city.
Key Information
---
Contact Details
Opening Times
Mon
Tue
Wed
Thu
Fri
Sat
Sun
Our web listings are provided by third party operators and not by Forever Edinburgh. Forever Edinburgh accept no responsibility for mistakes or misrepresented information contained in the business listings. Forever Edinburgh are not responsible for loss or damage caused by reliance placed on third party listings. These listings are for your information only and not endorsed by Forever Edinburgh.
Additional Information
---
Key Features
Pets Welcome
Nearby to EDI Tours
---
Approximate duration and distances shown are from EDI Tours.