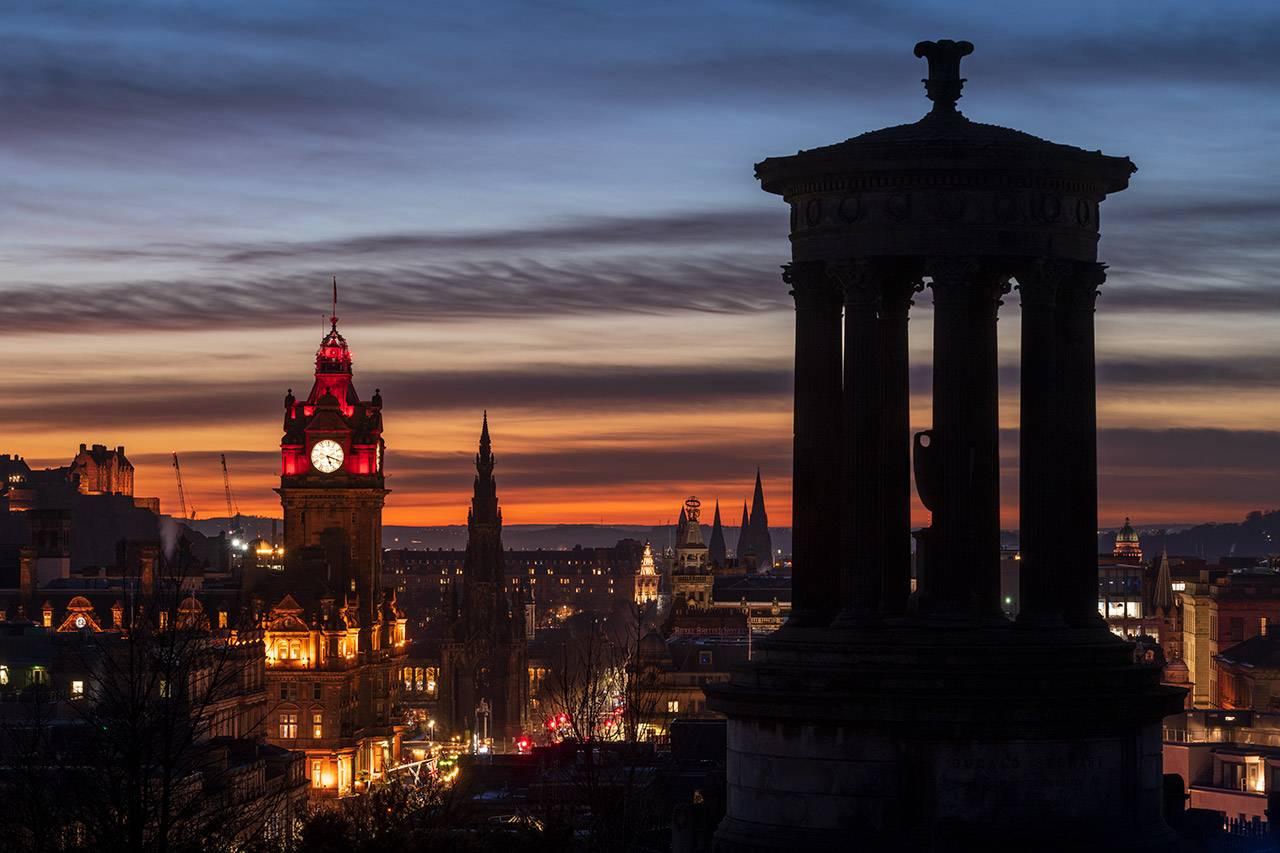 Edinburgh Photo Tours & Tuition
New Town
Favourite
Photo Tours and Tuition for beginners and for seasoned professionals wanting to find the best viewpoints without time-consuming research - tripods provided
About
---
We've been taking photos in and around Edinburgh almost every day for the last 10 years, getting them published in the national press, books, magazines, marketing campaigns and websites galore. We know where to go and at what time, and will show you the best way to get fantastic images from your camera. We can arrange a specific itinerary around your shot wishlist or suggest a single location or a tour around several sites depending on your preferred style and the time of year.
If you're a pro or dedicated amateur we will discuss what it is you want to capture and we will make very informed suggestions of where we should go, whether we will require extra kit, and even arrange for models and transport if required. We are obsessed with finding unique and creative perspectives of Edinburgh and Scotland and have a very thorough knowledge of where to stand to get cracking images with a whole range of focal lengths. Our knowledge and experience extends to local history and heritage and if that's your thing we can base the whole expedition around particular people, events or architectural styles.
If you want to learn more about photography and how to get the best from your camera we can design a workshop around your preferred styles and genres and invite your friends or family to join in. You may prefer a One-to-One approach and we can carefully guide you through the best methods and techniques for your chosen photography style whether it is Street, Light-Trails, Astro, Wildlife, Cityscape, Architecture, Documentary...or a combination of any and all.
Whether your desired subject is a highland coo, tranquil loch at sunrise, spooky castle in moonlight, gushing waterfall in a mountain gorge or busy atmospheric city scene, we'll get you there and make sure you get your shot.
Banter guaranteed.
Check out our social media channels for examples of our own photography just so you know we're not bluffing. Our Facebook page has over 6000 images and has a new image every day and our twitter and instagram have a fair few as well.
My images are also available for print on any medium at any size and can be sent anywhere worldwide. Ask for help on anything on tom@tomduffin.com
Map
---
Edinburgh Photo Tours & Tuition
Our web listings are provided by third party operators and not by Forever Edinburgh. Forever Edinburgh accept no responsibility for mistakes or misrepresented information contained in the business listings. Forever Edinburgh are not responsible for loss or damage caused by reliance placed on third party listings. These listings are for your information only and not endorsed by Forever Edinburgh.
Nearby to Edinburgh Photo Tours & Tuition
---
Approximate duration and distances shown are from Edinburgh Photo Tours & Tuition.