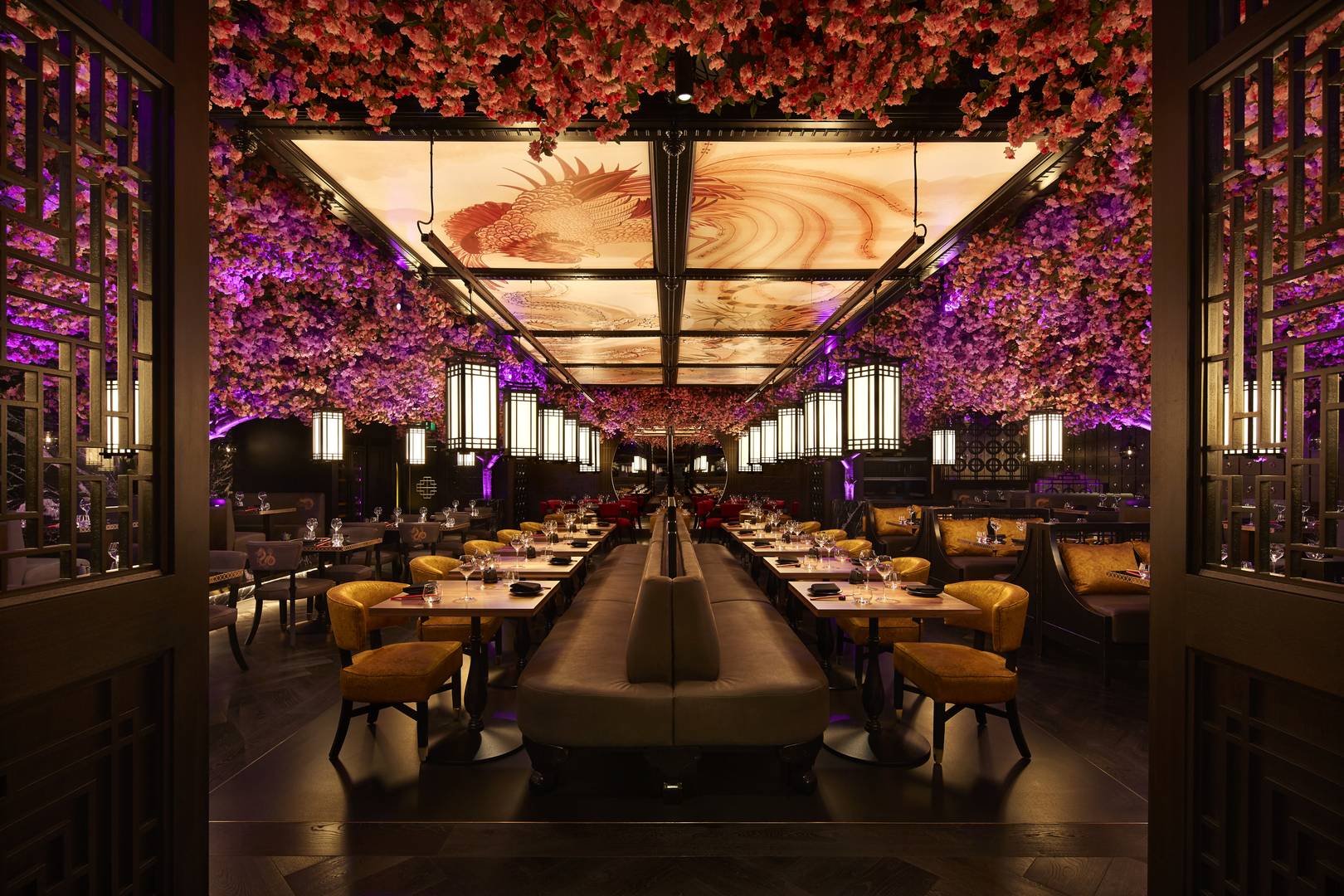 Favourite
Tattu Edinburgh offers an unforgettable modern Chinese dining experience, combining exquisite cuisine, captivating ambience, and impeccable service.
About
---
Located in the heart of Edinburgh, our restaurant offers a unique and captivating ambience that will leave you mesmerized from the moment you step through our doors.
At Tattu Edinburgh, we pride ourselves on our exceptional menu, crafted with the utmost care and attention to detail. Our talented chefs have artfully blended traditional Chinese flavours with innovative techniques, resulting in a culinary journey like no other.
Step into our stylish and sophisticated space, designed to transport you to a world of elegance and opulence. Our interior showcases a captivating mix of modern and traditional elements, featuring luxurious furnishings, intricate artwork, and striking lighting that creates an atmosphere of refined luxury. Every corner of Tattu Edinburgh is thoughtfully curated to provide an immersive dining experience that goes beyond exceptional cuisine.
Whether you're visiting for a romantic dinner, a celebratory occasion, or a gathering with friends and family, Tattu Edinburgh caters to all. Our knowledgeable and friendly staff are dedicated to providing you with impeccable service, ensuring that your every need is met throughout your dining experience. We take pride in delivering a seamless blend of warmth and professionalism, enhancing your time with us.
As you browse through our menu, you'll find an impressive selection of dishes that cater to a range of preferences and dietary requirements. From expertly prepared meat and seafood options to delectable vegetarian and vegan choices, Tattu Edinburgh offers something for everyone. Each dish is a masterpiece, carefully plated to showcase the beauty of the ingredients and crafted with passion and precision.
Tattu's Moon Stand Lunch is also not to be missed. It is the balancing of creativity, luxury and value that will bring harmony to your day. This specially curated menu features 14 signature dishes, ranging from light and refreshing to indulgent and decadent, perfect for a summer lunch break or during a leisurely weekend afternoon. Choose 3 dishes for £28, available daily from 12pm.
To complement your dining experience, our Temple bar offers an extensive selection of signature cocktails, premium spirits, and a carefully curated wine list. Our mixologists are masters in their craft, creating innovative and captivating drinks that perfectly harmonize with our cuisine. Sit back, relax, and allow our bartenders to take you on a journey of flavours that perfectly complement your meal.
At Tattu Edinburgh, we believe that every visit should be an unforgettable experience. From the moment you enter our restaurant to the final bite of dessert, we strive to exceed your expectations and create lasting memories.
Book your table today and embark on a culinary adventure that will delight your senses and leave you longing to return to Tattu Edinburgh season after season.
Key Information
---
Contact Details
Opening Times
Mon
Tue
Wed
Thu
Fri
Sat
Sun
Our web listings are provided by third party operators and not by Forever Edinburgh. Forever Edinburgh accept no responsibility for mistakes or misrepresented information contained in the business listings. Forever Edinburgh are not responsible for loss or damage caused by reliance placed on third party listings. These listings are for your information only and not endorsed by Forever Edinburgh.
Additional Information
---
Key Features
Wifi
Features
Dietary Options
Vegetarian Meals available
Accessibility
Wheelchair access throughout
Nearby to TATTU Edinburgh
---
Approximate duration and distances shown are from TATTU Edinburgh.