Looking for a mind-blowing, captivating and enthralling festival this summer? In Edinburgh, you're spoilt for choice! From music, theatre and dance, to art, books and film, however you like your entertainment you're sure to find it here.
Take a look at our round-up of what you can expect at this year's six summer festivals and clear a space in your diary – there's lots going on in the city in August!
Edinburgh International Festival (04 to 27 August 2023)
Featuring world premieres, retellings of classic works and critically acclaimed productions in the fields of music, theatre, opera and dance, Edinburgh International Festival is a true celebration of the performing arts.
Since its establishment in 1947 when it sought to encourage the 'flowering of the human spirit', it has continued to capture and showcase artistic creativity. And in 2023, its 76th edition, it looks set to continue this aim.
With classical violinist Nicola Benedetti appointed as Festival Director, this year's programme is split into three themes – Community over chaos, Hope in the face of adversity and A perspective that's not one's own.
Highlights from this year's programme include the opening concert featuring the Scottish premiere of Tan Dun's Buddha Passion and Antonín Dvořák's spectacular Eighth Symphony, performed by the Budapest Festival Orchestra. History's first full-time professional solo percussionist, Dame Evelyn Glennie will be discussing her remarkable musical journey; world-renowned pianist American soprano, Julia Bullock and pianist, Bretton Brown will be performing a number of songs from different genres, while composer, cellist and singer, Ayanna Witter-Johnson is partnering with LSO Percussion Ensemble to delight audiences with a jazz-infused performance.
This year's programme also includes a number of free events, such as The National Theatre of Scotland taking us behind the scenes of new play, Thrown; director of Festival d'Avignon, Tiago Rodrigues will be in conversation with the artistic director of National Theatre of Scotland, and award-winning theatre artist, Geoff Sobelle will be entertaining visitors with his comedy show. Details and bookings for all free performances can be found on the Edinburgh International Festival website.
The full programme is available to view online at Edinburgh International Festival. You can also download the brochure.
---
Edinburgh Festival Fringe (04 to 28 August 2023)
Spanning theatre, dance, circus, comedy, music, musicals, opera, cabaret, variety, children's shows, spoken word, exhibitions and events, the Edinburgh Festival Fringe is a cornucopia of entertainment.
The concept of the Fringe is simple – it is open to anyone with a story to tell and a venue willing to host them. And with 3,013 shows to choose from, taking place in 248 venues across the city, it's not difficult to see why this is the largest arts festival in the world.
Simply too many to list here, festival goers to this year's packed programme can choose from the likes of comedy by Rhod Gilbert, award-winning John Robins, previous award-winner Rose Matafeo and veteran comic, Frank Skinner. By dazzled with dance performances by 2Flamenco or 360 ALLSTARS, clowning escapades by An Act of Seven Ages, or explore the beauty and artistry of African culture with Afrique en Cirque. For music lovers, escape to the land of espionage with 007 Voices of Bond, or hear your favourites cappella-style with 100 Years of Disney. And not forgetting younger viewers, Abracadabra With An Apple Magic Show, Alice's Adventures and Baby Bingo (and Toddlers Too) will be creating laughter and fun for children. The Fringe is also a hotspot for talented street-performers. Music, magic, circus and sideshows – you'll see them all here. This year's programme sees family-friendly performers taking place on the Royal Mile from 11:00 every day. A number of performances will be BSL-interpreted. For a full list of upcoming street events see Fringe Street Events.
BSL interpreted, captioned, audio description, touch tours and relaxed performances are available on a number of performances. For more details, see Accessible Shows on the Fringe's website.
New for 2023, the Edinburgh Festival Fringe App will include many useful features, including full programme listings, the ability to book tickets on the go and a 'nearby now' function to find shows nearby starting soon.
Browse the full Edinburgh Festival Fringe programme.
---
The Royal Edinburgh Military Tattoo (04 to 26 August 2023)
Set against the backdrop of Edinburgh's impressive castle, The Royal Edinburgh Military Tattoo is one of the most special events in Edinburgh's calendar.
From humble beginnings in 1950, it now attracts local and international audiences and a dazzling display of over 800 UK and international performers. Massed pipe bands, precision drilling, dancing and stunning imagery will transform the Castle's esplanade into a scene of wonder.
The theme of this year's programme is Stories. Bringing together music, dance, poetry, spoken word and imagery, the show will be a celebration of sagas, myths and legends.
Performers from Norway, The United States, Australia, Trinidad and Tobago, and Switzerland, alongside homegrown acts from across the UK and Ireland will take to the Tattoo arena, with, as ever, the military playing a prominent role. This year's lead service will be the Royal Air Force.
Making their Tattoo debut, The United States Air Force Band will captivate with a freestyle musical performance depicting America's great songbook, while the Trinidad and Tobago Defence Force Steel Orchestra will bring a vibrant burst of colour and the excitement of traditional art forms, including the limbo and fire dance. His Majesty the King's Guard Band and Drill Team of Norway will also be back to wow crowds. The Swiss Armed Forces Central Band will also present an exhilarating drum corps talent, which is sure to send sparks flying. After their exuberant debut last year, Electro Pipes return, where once again Tattoo performers will combine the traditional and new through EDM, electric instruments, lighting and projection.
There are a number of wheelchair spaces in various sections of the Tattoo stands, as well as seating for those with restricted mobility. A hearing loop system is available by reservation when booking tickets and audio description will be available at certain performances. Assistance dogs can also be admitted in certain areas of the venue. See here for more details on accessibility at the Tattoo.
Further information and tickets are available on the Royal Edinburgh Military Tattoo website.
---
Edinburgh Art Festival (11 to 27 August 2023)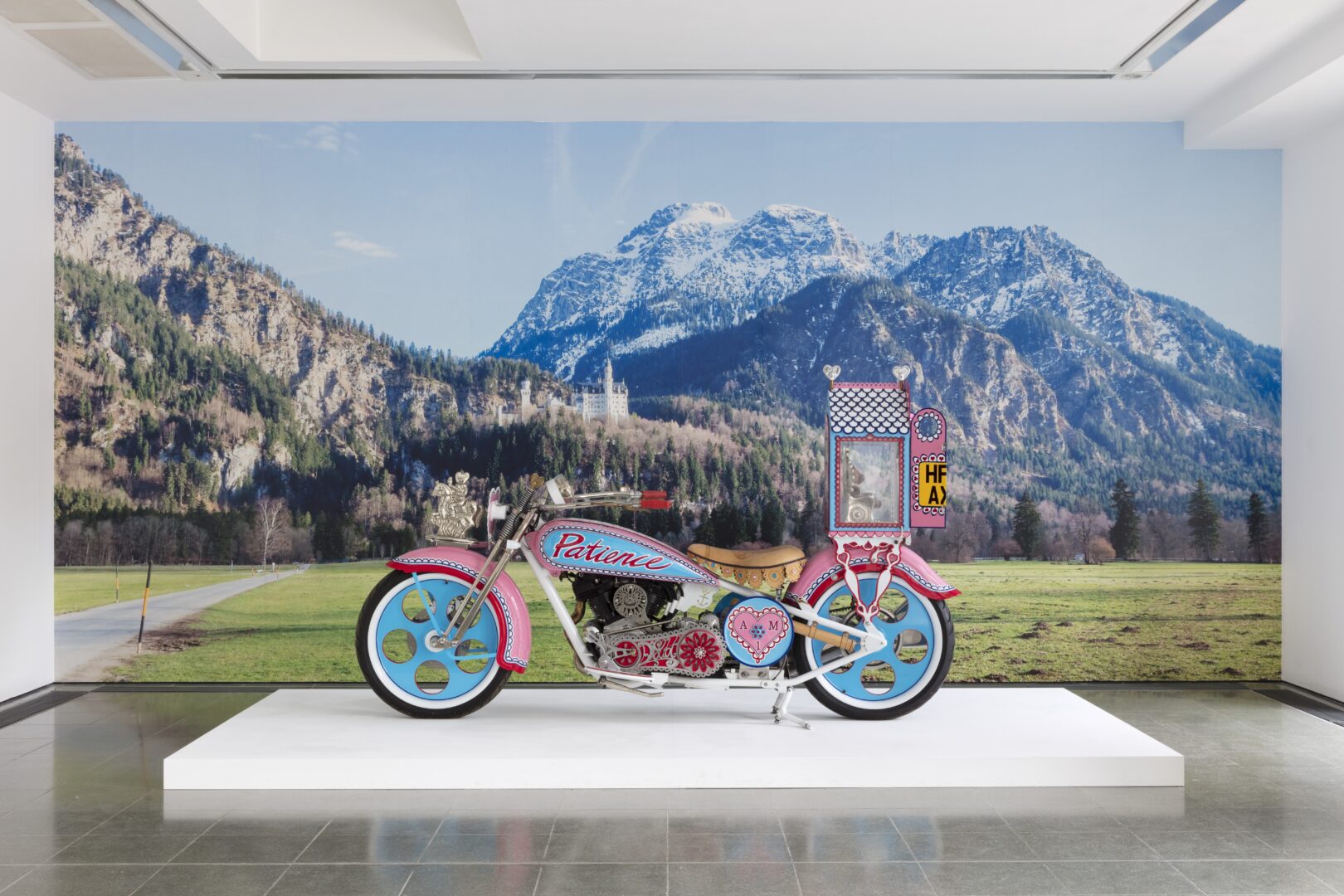 Showcasing exhibitions, commissions, performances and events, Edinburgh Art Festival is the platform for the visual arts at the heart of Edinburgh's August festivals.
The UK's largest annual festival of visual art, each year the Festival features leading international and UK artists, alongside the best emerging talent.
The 2023 programme includes artists, thinkers, writers and performers showcasing work connected to feminist and queer practice. Visitors can expect to see visual art, sound, moving images and music displayed in more than 35 venues across the city.
Highlights include History of the Present, a collaboration between writer, Maria Fusco, artist film-maker, Margaret Salmon and composer, Annea Lockwood and I wear my wounds on my tongue, an exhibition by French artist and poet, Tarek Lakhrissi exploring desire, language and queerness. Grayson Perry: Smash Hits is the artist's largest show to date, covering his 40-year career, while Keg de Souza: Shipping Roots takes inspiration from the Royal Botanic Garden Edinburgh's collection to explore legacies through the British Empire.
Several of the Festival's venues are wheelchair accessible and assistance dogs are welcome at all.
Discover more about Edinburgh Art Festival.
---
Edinburgh International Book Festival (12 to 28 August 2023)
Celebrating the written word, literature and ideas, the Edinburgh International Book Festival brings together prize-winning and emerging writers with a vibrant programme of discussions and performances, as well as the traditional interview-style conversations and readings.
Taking place in the leafy grounds of Edinburgh University's College of Art, 2023 marks the Festival's 40th anniversary with the theme, The Joy of Words. And with over 500 events – 100 of which are for children and young adults – there's something for everyone.
The packed programme will welcome over 550 authors, writers, campaigners and politicians from 49 countries, all sharing stories, ideas and views.
Highlights of this year's extensive programme include conversations with literary greats such as Ian McEwan, Ali Smith and Sebastian Faulks, while thinkers such as Simon Schama and Fergal Keane will be discussing current affairs. If you love a good crime story, events with Mark Billingham, Claire Askew or Val McDermid are sure to thrill. Explore a world of dragon fantasy with L R Lam, or travel into the natural world with Katherine May or Raynor Winn.
A selection of events, both in-person and livestreamed will have live-captioning or a BSL interpreter. View the list of events with captions or a BSL interpreter.
Young bookworms can create their own superheroes in interactive workshops with Sha Nazir and Gary Chudleigh, go on a scribble walking tour with Jill Calder and Justin Davies, or play detective with award-winning author Patrice Lawrence.
Browse the full programme and book tickets to all performances on the Edinburgh International Book Festival website.
---
Edinburgh International Film Festival (18 to 23 August 2023)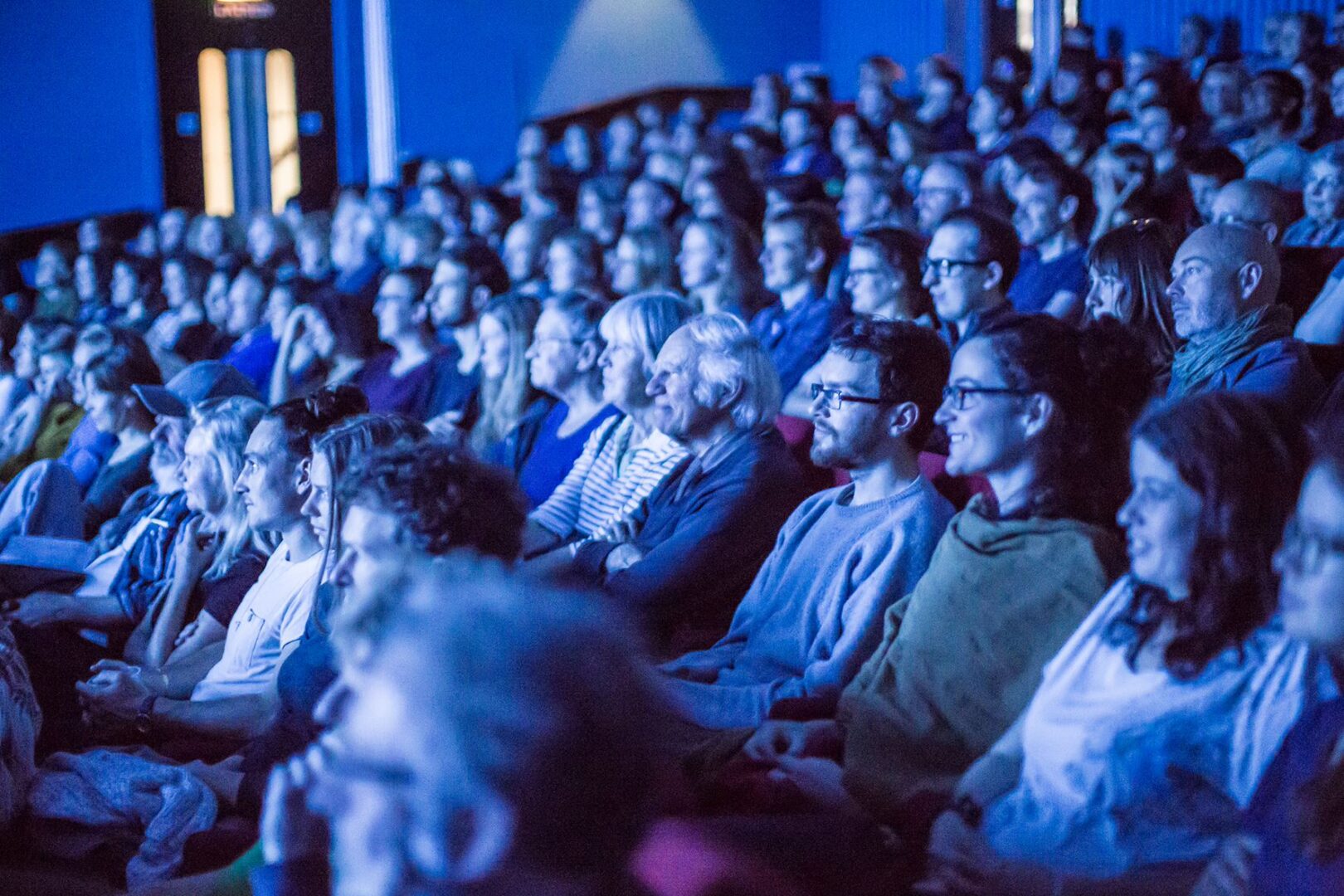 Exploring new concepts and innovative approaches in cinema, the Edinburgh International Film Festival features short films, experimental cinema and documentary films across a range of genres.
As well as hosting works by renowned film makers, it also champions a new generation of UK talent.
The 2023 edition – it's 76th anniversary – takes place over six days and includes a hand-picked programme of 24 new feature films, 5 retrospective titles, 5 short film programmes and an outdoor screening weekend.
For details of screenings with audio description or captions, see EIFF: Access Screenings.
Cinema lovers to the Opening Night will be treated to Silent Roar, while the Festival will close with the UK premiere of Fremont, directed by BAFTA-nominated director Babak Jalali. Other screenings not to miss are the chilling Superposition, Celine Song's directorial debut, Past Lives, the mysterious Trenque Lauquen and teen manga, The First Slam Dunk. Taking place in the University of Edinburgh's Old College Quad, the Festival's outdoor screening weekend, Cinema Under the Stars features mix family-friendly classics with ground-breaking new films.
Discover more about this year's Edinburgh International Film Festival.
Enjoy Edinburgh's Festivals responsibly
We want everyone to be able to enjoy Edinburgh's Festivals in a safe and responsible way. In order to do so, please consider the following:
Help keep Edinburgh beautiful. Please recycle your rubbish in the closest recycle bin.
Plan ahead to avoid delays from planned road closures. We recommend walking or using public transport, such as Lothian Buses or Edinburgh Trams.
Stay safe when enjoying Edinburgh's coasts and waters. Water temperatures can be lethally cold in summer, and seas can have unpredictable waves and rip currents. Ensure you follow safety guidelines.
---
Looking for more things to see and do in Edinburgh in August?
From fairs and concerts, to exhibitions and events, there's lots going on in Edinburgh.
---
Favourite