Food and Drink in Corstorphine
St John's Road, the main thoroughfare through Corstorphine, is home to dozens of pubs, restaurants and great local takeaways. Whatever your preference, and whatever the time of day, there's something for everyone.
Cafes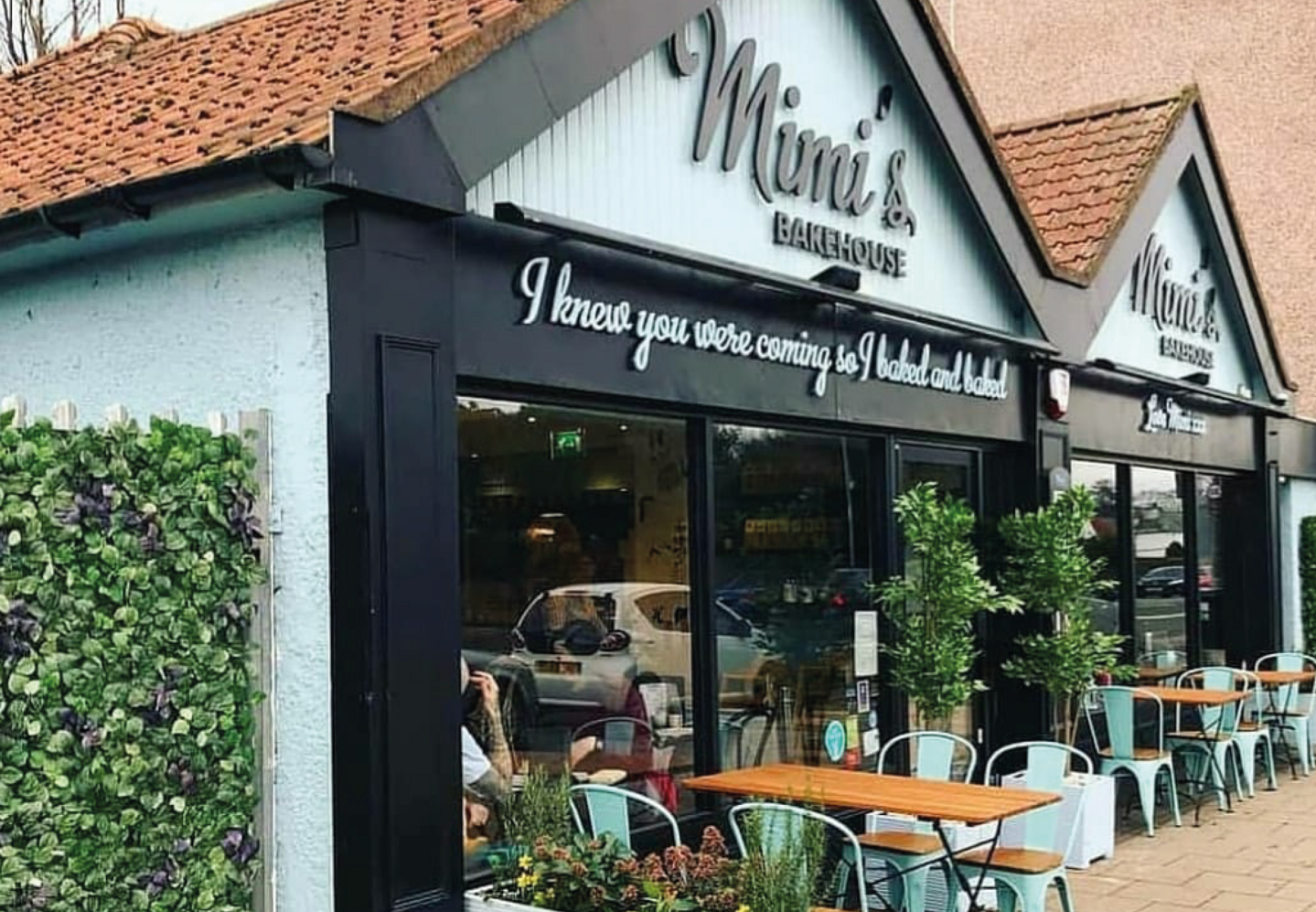 Whether you're looking for a mouth-wateringly great breakfast or a really good scone The Village Café has you covered. They do veggie breakfasts, a range of home-made cakes, and everything is available to takeaway.
Café Vigo, is a beloved café with a charming outdoor seating area. They serve delectable food and excellent coffee using fresh, locally sourced ingredients. The cosy interior creates a welcoming atmosphere for you to relax and enjoy your meal.
Mimi's Bakehouse have a home in Corstorphine as well as other branches around the city – you can book a slot to sit in and enjoy brunch, or afternoon tea with a glass of bubbly. All their cakes and coffees are available to take away too – perfect for a picnic in the park!
---
Restaurants
There are dozens of great restaurants and takeaways to choose from in Corstorphine – here's a few of our favourites
Fabio's is a classic Italian restaurant serving pizza, pasta and traditional Italian mains. An unfussy, family friendly restaurant, perfect for low key celebrations or just your average Wednesday.
Napole Pizzeria, also in Corstorphine, is another well-priced pizza joint known for its authentic flavours and friendly atmosphere. They offer a wide selection of delicious pizzas made with fresh ingredients. The affordability and quality make it a popular choice for pizza lovers on a budget.
Another great option is Chinese Manor House, with a packed menu of Catonese specials in a vibrant setting – plus a children's menu. It is ideal for a date night with the kids in tow.
St John's Curry Club, a favourite with the locals, St John's Curry Club is a tiny restaurant so if you can't get a table (phone to book), grab a takeaway instead. They have all your classic curry house favourites.
---
Pubs & Bars
Corstorphine has loads of great pubs on St John's Road where you can enjoy a drink with a loved one and a bite to eat – make sure you book in advance.
Off the main road there are few other spots to seek out. Winston's offer a great selection of whisky and cask beers and lite bites, in their cosy, dog-friendly pub.
The Corstorphine Inn, next to St Margaret's Park, do a range of beers, wines and cocktails along with their lunch and dinner menu. All their food is available to take away as well.
If you're looking to pick up a bottle to have at home, the Little Rascal Wine Shop and Bar has you covered with a selection of great wines, local beers and spirits. Shop in person at the weekends or order online for home delivery. You can also reserve a table online if you'd like to sit in.
---
Guide to Corstorphine
Discover green spaces, family-friendly attractions and eateries to satisfy all appetites.
---
Things to do in Corstorphine

Three fantastic ways to get some fresh air with the family

Accommodation in Corstorphine

Find a cosy bed and breakfast, or get all the added extras

Shopping in Corstorphine

Corstorphine is home to a handful of specialist retailers

Getting to Corstorphine

Corstorphine has great connections to the city centre and onward travel.