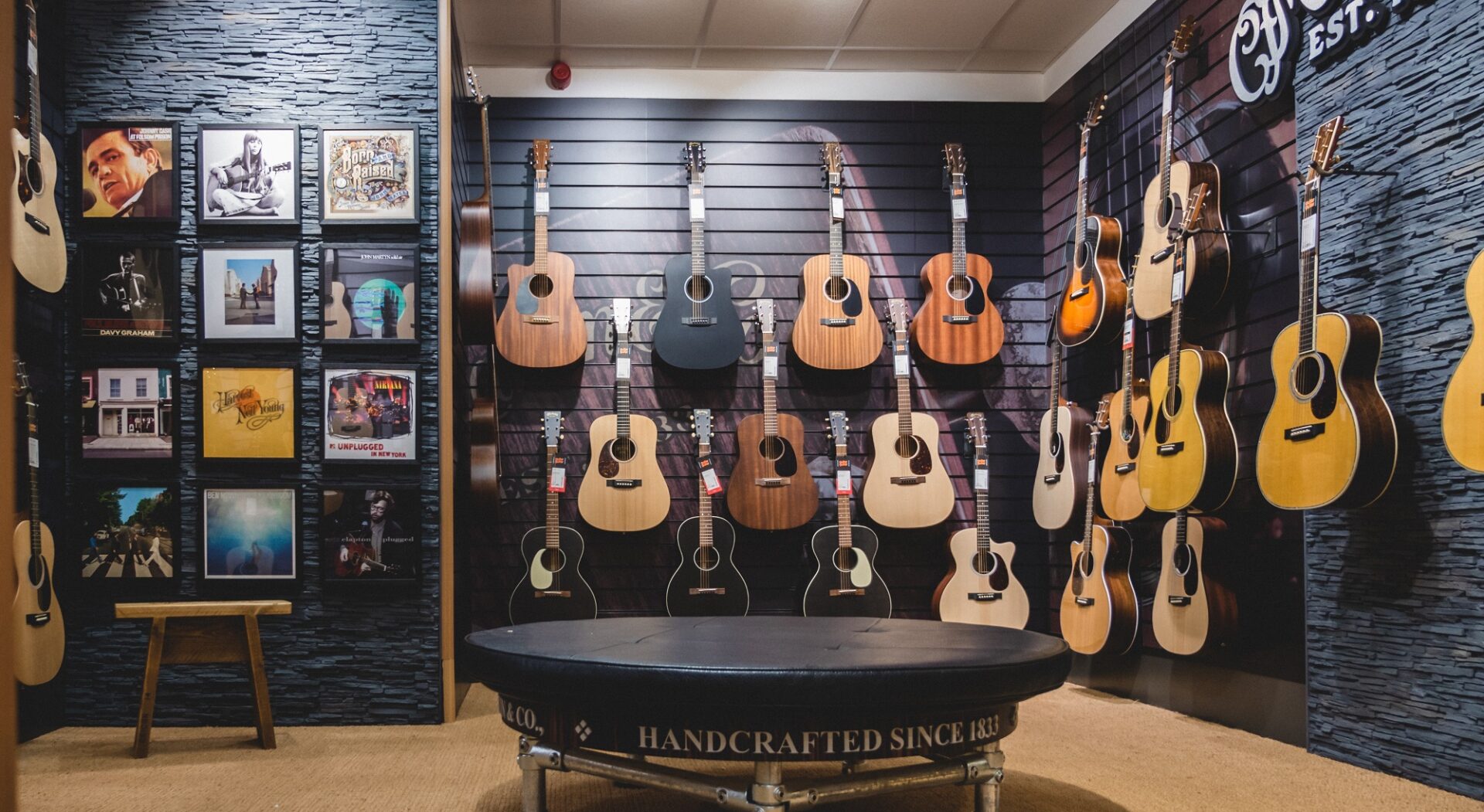 If you're looking for something very specific you may find it here. Corstorphine is home to a handful of specialist retailers, so if you have something particular in mind, check out one of these brilliant businesses.
Food Shops
The Refillery, the plastic-free grocery store, is a true knight in shining armor, fighting the battle against single-use plastics with gusto. With a visit to their website, one can't help but be captivated by their extensive range of sustainable products that are both eco-friendly and wallet-friendly. It's like stepping into a treasure trove of guilt-free shopping! From pantry essentials to personal care items, The Refillery has got it all, minus the pesky plastic. It's a place where you can stock up on your favorite goodies while saving the planet one refill at a time. Who says sustainability can't be fun?
---
Music Shops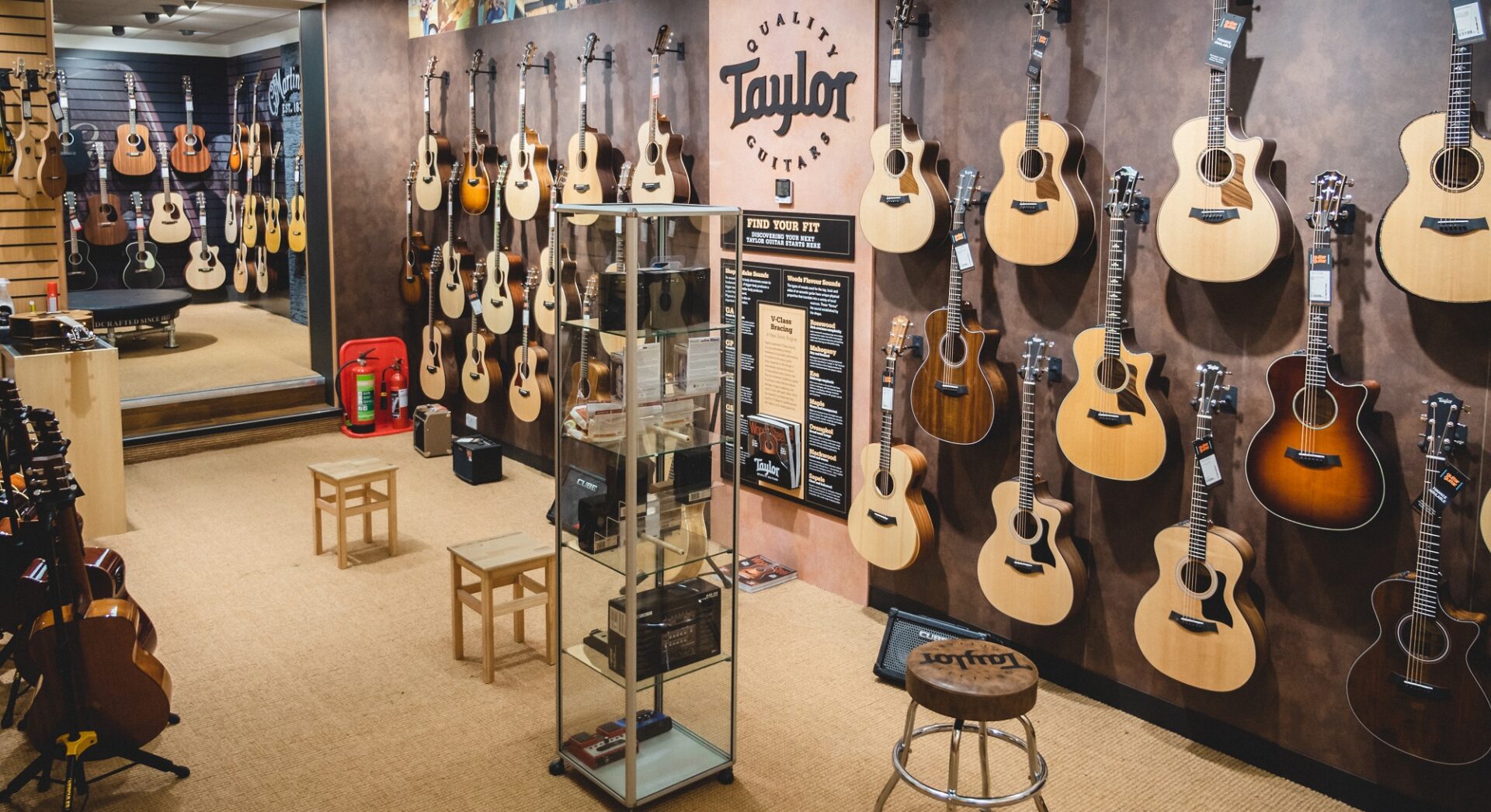 For the musically inclined, GuitarGuitar is the perfect spot for you. This specialist retailer offers a wide range of instruments such as acoustic and electric guitars, drums, amps, mics, effects pedals, and other accessories. The store has a range of instruments to suit different budgets and their knowledgeable staff can provide you with all the information you need.
For the musically inclined, offer acoustic and electric guitars, drums, amps, mics, effects pedals and loads of other kit. They have a range of instruments to suit different budgets, and their helpful staff can give you all the information you need.
---
Children Shops
The Corstorphine Pram Centre is an excellent choice for new parents. With over 50 years of experience, they sell far more than just prams. Their trained staff can help you with car seat fitting and advise you on everything you need for a new baby or a nursery update.
Blessings & Blossoms, the enchanting children's clothing store, knows how to sprinkle a dash of magic into every little wardrobe. Their online boutique is a delightful kaleidoscope of vibrant colours, whimsical prints, and oh-so-adorable designs. It's like walking through a candy wonderland, but instead of sweets, you find the cutest outfits for your little ones. With each purchase, you can be confident that your child will be dressed to impress, all while supporting sustainable fashion.
---
Sport Shops
Hart's Cyclery is the go-to place if you're looking for a new bike or if you want to upgrade your current one. They sell a range of bikes and e-bikes and also offer servicing, repairs, and upgrades. In addition, they can source virtually any specialist parts or accessories you might need.
American Golf is the perfect spot for golf enthusiasts. They offer all the clubs, bags, golf balls, clothing, and accessories you might need to get you out on the fairway. They have gents and ladies ranges and you can book a custom fit session to try out all the latest clubs and equipment to get the perfect set up for your game.
And let's not forget about Bliss Dancewear, the ballet dancewear haven for graceful dancers and twinkle-toed enthusiasts alike. From tutus to leotards, they've got everything a budding ballerina or seasoned pro could dream of. Whether you're pirouetting across the stage or simply dancing in your living room, Bliss Dancewear will ensure you look like a prima ballerina while doing it.
---
Florist
If you're in need of fresh flowers, Charmed Floristree is a must-visit. This local florist offers bouquets you can pick up in person, or you can order online for delivery to most of the Edinburgh area.
---
---
Things to do in Corstorphine

Three fantastic ways to get some fresh air with the family

Accommodation in Corstorphine

Find a cosy bed and breakfast, or get all the added extras

Food and Drink in Corstorphine

Whatever your preference, and whatever the time of day, there's something for everyone.

Getting to Corstorphine

Corstorphine has great connections to the city centre and onward travel.