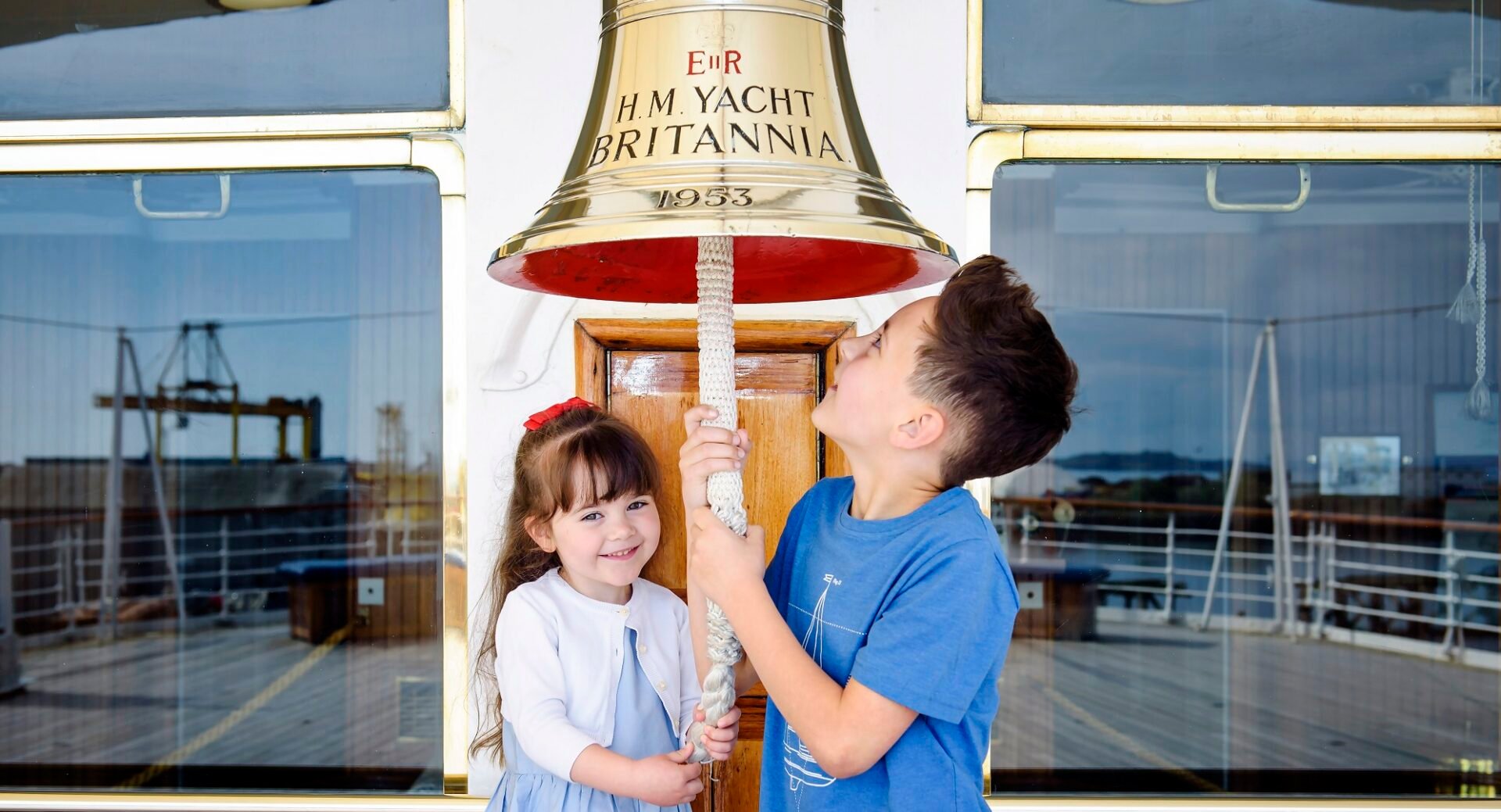 ©Helen Pugh
Celebrating Leith's fascinating history and its multicultural character, discover more about this vibrant neighbourhood through its varied attractions and events.
Historic highlights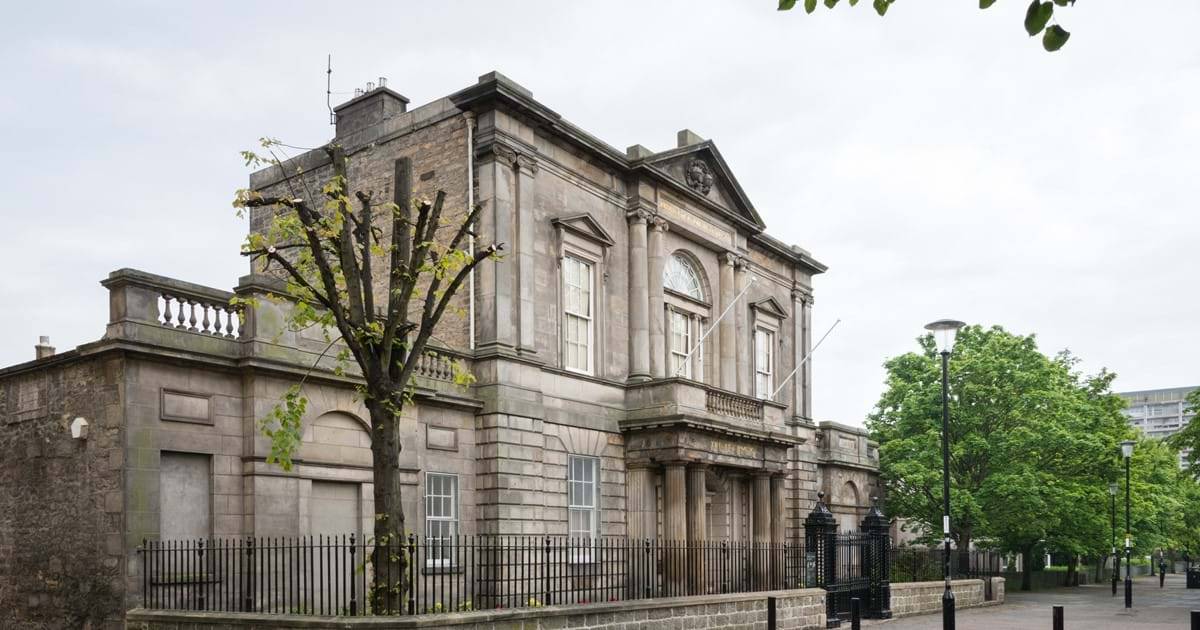 With a number of awards to its name, The Royal Yacht Britannia was Queen Elizabeth II's former floating palace for over 40 years. It is now permanently berthed at Leith's shore area and its 5 decks (all of which are accessible via a central lift) offer a fascinating glimpse into life at sea for both the Royal Family and the 220 Royal Yachtsmen who served on board. Once you've completed the self-led audio guided tour (available in 30 languages) why not relax in the Royal Deck Tea Room where you can enjoy freshly prepared dishes and stunning views. A range of family-friendly events also take place on-board throughout the year – keep an eye on their What's On page for details.
Located within a grand Georgian house that was once housed the Incorporation of Mariners and Shipmasters, Trinity House explores Leith's maritime history and is packed with a variety of nautical objects including navigational instruments, ship models and wartime charts. Open on specific days throughout the year, keep up to date on forthcoming events on their website.
---
Walkways and trails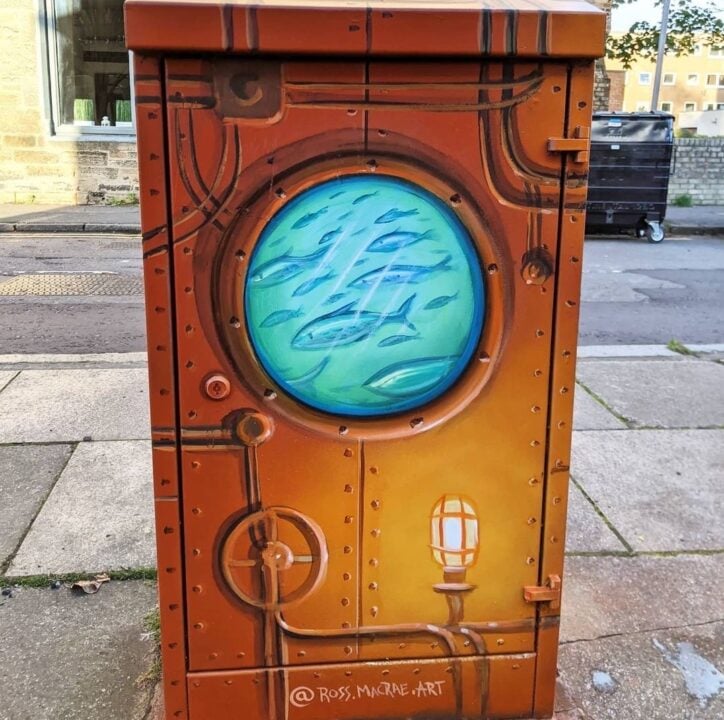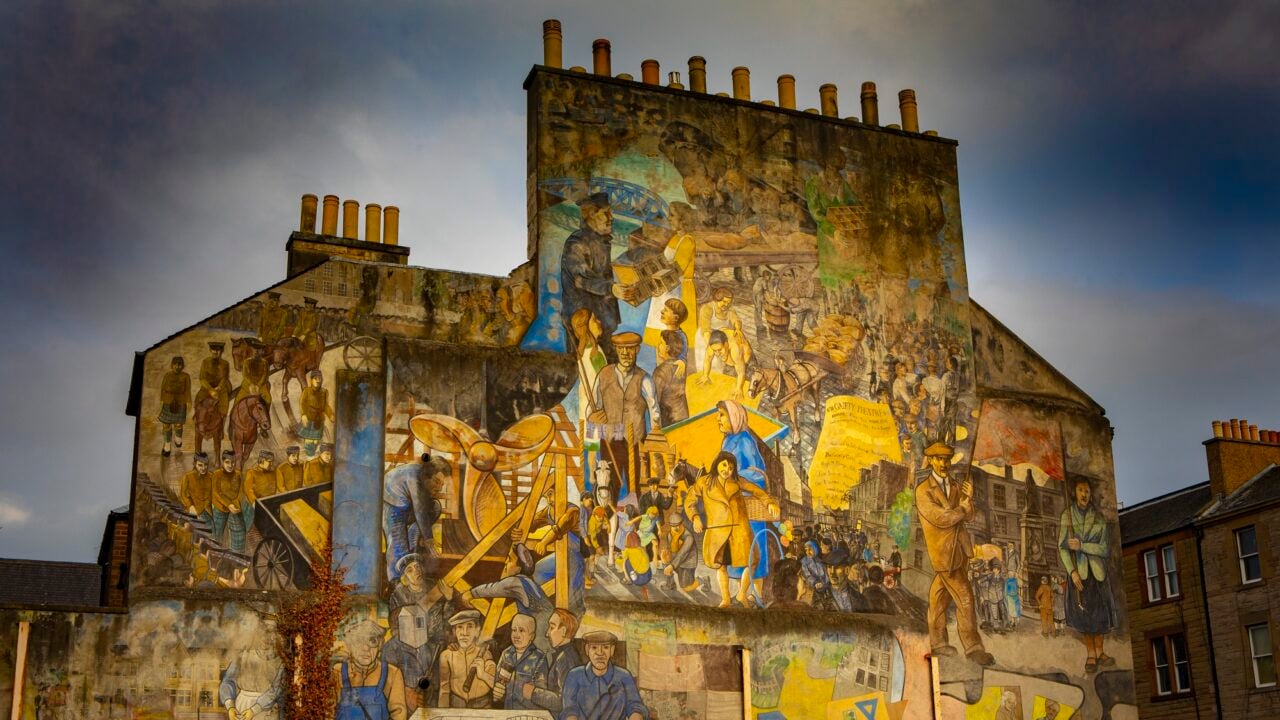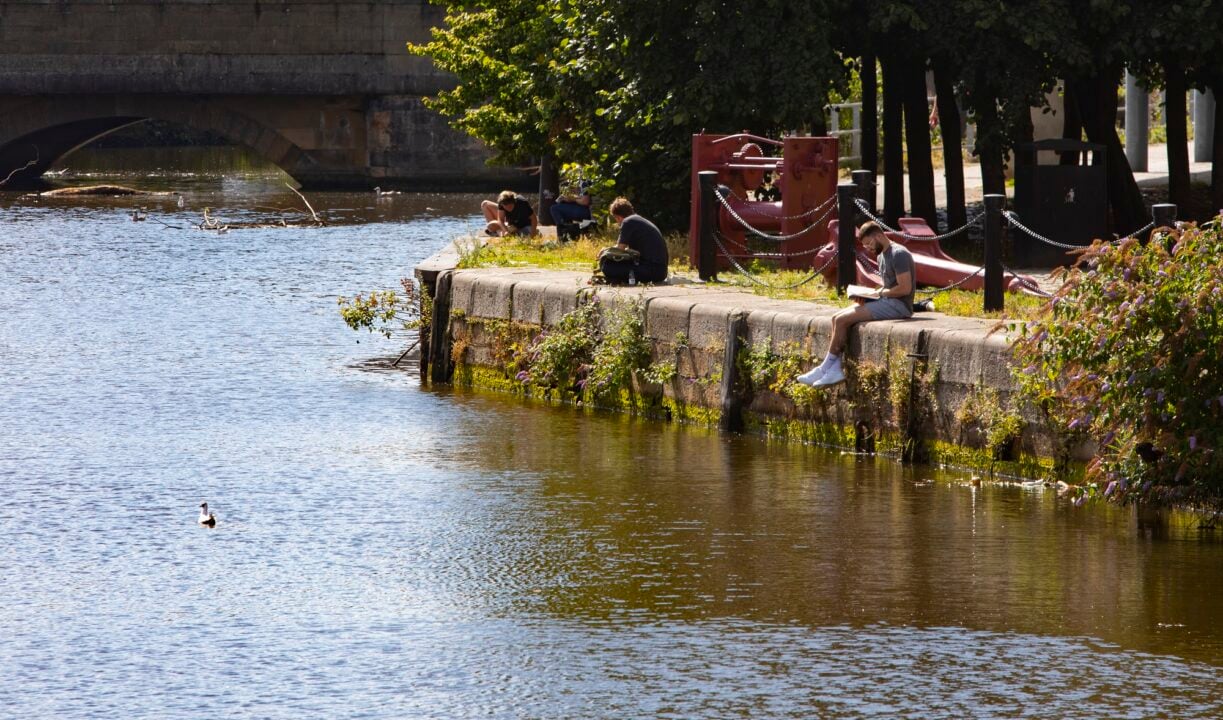 Connecting Balerno in the south-west of the city with Leith and the Firth of Forth in the north, the Water of Leith Walkway runs 13 miles through the city. Navigated as one route, or broken into sections, it's a great way to explore and connect with nature either on foot or by bike. Part of the trail is accessible by wheelchairs and on horseback. Top tip: see if you can spot artist Antony Gormley's Six Times standing figure looking out to the Firth of Forth.
As you make your way through Leith, keep your eyes peeled for some brightly painted utility boxes. Depicting small murals, the Mural Art Trail was commissioned as part of the Trams to Newhaven project and showcases the work of local aspiring and established graffiti and street artists, as well as brightening up some under-appreciated items on the streets. All tell a story – from the pigeons that live on the neighbourhood's tower blocks to the 3 sea lions that escaped from Edinburgh Zoo in 1924 (they were subsequently found happily swimming around Leith Harbour!) For large-scale murals, don't miss the impressive Leith History Mural on North Junction Street – painted in 1986 by Tim Chalk and Paul Grime, it depicts scenes of everyday life and important historic events from Leith's past.
If you fancy learning more about the history and people of Leith, and helping a good cause, then why not book a place on an Invisible Cities Walking Tour. Hosted by experienced tour guides, all of whom have been affected by homelessness, they offer their own personal insight into Edinburgh's past, present and future. There are two tours specifically designed around Leith – History of the Trainspotting Generation, and The Alternative Story of Leith.
---
Unique spaces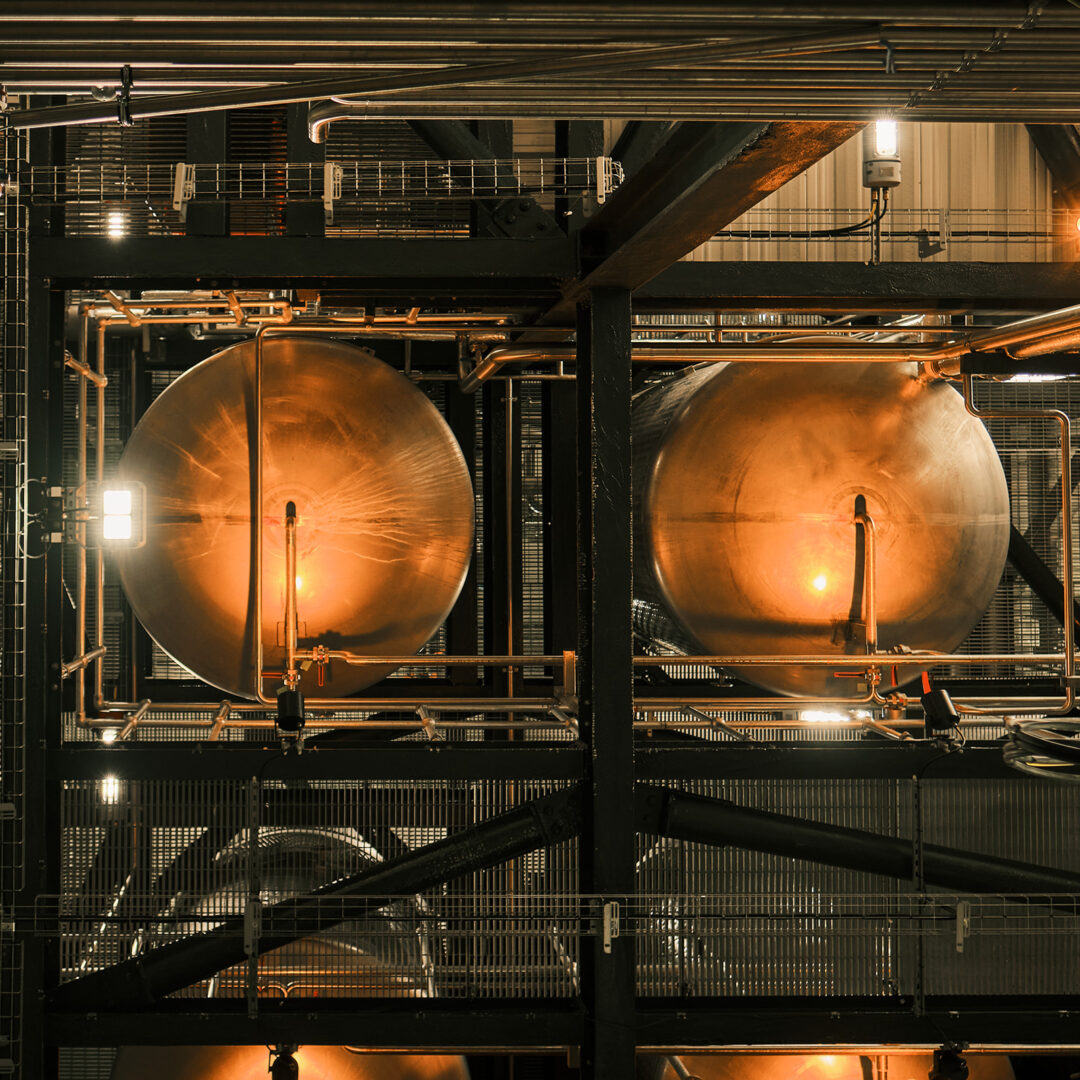 Creative arts and events hub, The Biscuit Factory is housed within the former Crawford's biscuit factory. While biscuits are no longer made here, it is an exciting venue which hosts all kinds of pop-up events and markets. And what was once an army drill hall, Out of the Blue Drill Hall is today a much loved community resource that is home to studios, rehearsal space, exhibitions, classes, events and a café. Set up in 1986, Edinburgh Sculpture Workshop is an amazing purpose-built venue offering classes for sculptors of all levels. Try your hand at clay, wood or metal work, join one of their free talks, exhibitions or tours, or take a breather in their licensed café.
Gifted to Leith following its incorporation into the city of Edinburgh in 1920, Leith Theatre has welcomed many big names and events, including AC/DC, Thin Lizzy and the 1972 Commonwealth Games. Following a long closure, in 2017 Hidden Door breathed new life into this iconic building and since then it has become a popular venue for community events, concerts, movie screenings and more.
Opening in October 2023, Port of Leith Distillery will add a new dimension to Leith's waterfront. The UK's first vertical distillery with a double height top floor whisky bar commanding stunning views across to Edinburgh Castle, this nine-storey whisky distillery will produce Scotland's national drink using barley sourced from a single farm on the outskirts of the city. Visitors to this remarkable building will be able to enjoy tours, a shop and a space for exhibitions and events.
---
Festivals
For a week in June, Leith comes alive with arts, music, theatre and history – The Leith Festival began in 1907 as a means to raise money for the then Leith Hospital and is still going strong today. LeithLate began life in 2011 as a one-night celebration of Leith – today the 3-day festival showcases Leith's public spaces, shops and creative community with a bumper programme of events, art, music and food.
While for two days in September, the leafy Leith Links becomes a hive of colour, music and dance as Edinburgh Mela comes to town. This exciting festival aims to showcase a range of music, art and dance from around the world, making it one of the most breathtaking events on Edinburgh's annual calendar.
---
Discover all things to do in Leith
Uncover more about this vibrant neighbourhood through its varied attractions and events.
---
Shopping in Leith

Books, second-hand typewriters, craft beers, model railways, antiques, vintage clothing and musical instruments – no matter what's on your shopping list, there's a strong chance you'll find it in Leith!

Food and drink in Leith

From Michelin-starred restaurants to cosy pubs and vegan eateries, there's no chance you'll leave Leith hungry.

Accommodation in Leith

From floating hotels to purse-friendly hostels – find them all here.

Getting to Leith

Travel to Leith on foot, by bus, on the tram or on a tour.