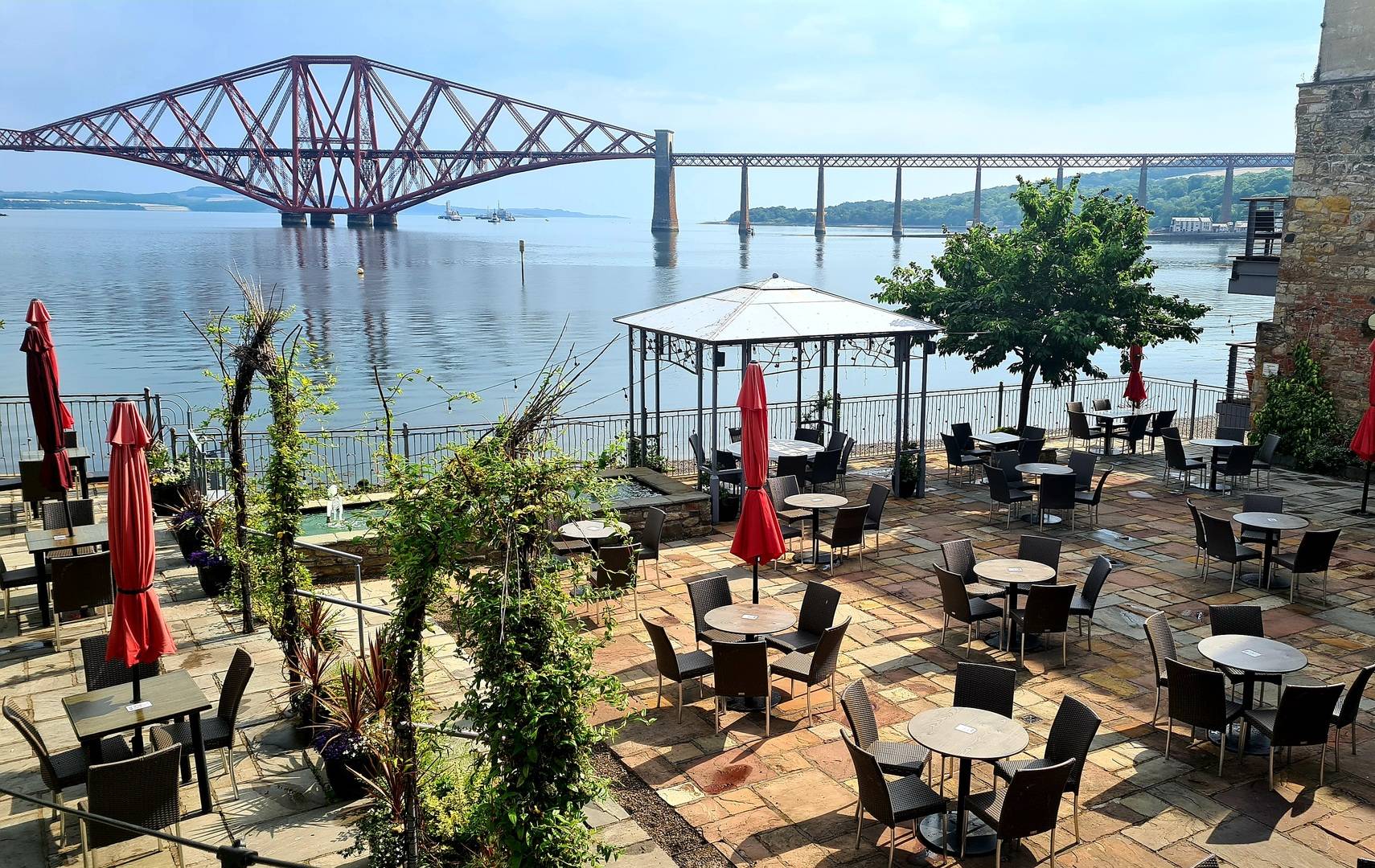 Food and drink in South Queensferry
From restaurants with stunning waterside views to family-friendly cosy cafés, all kinds of tasty treats await in South Queensferry.
Casual eats and coffee shops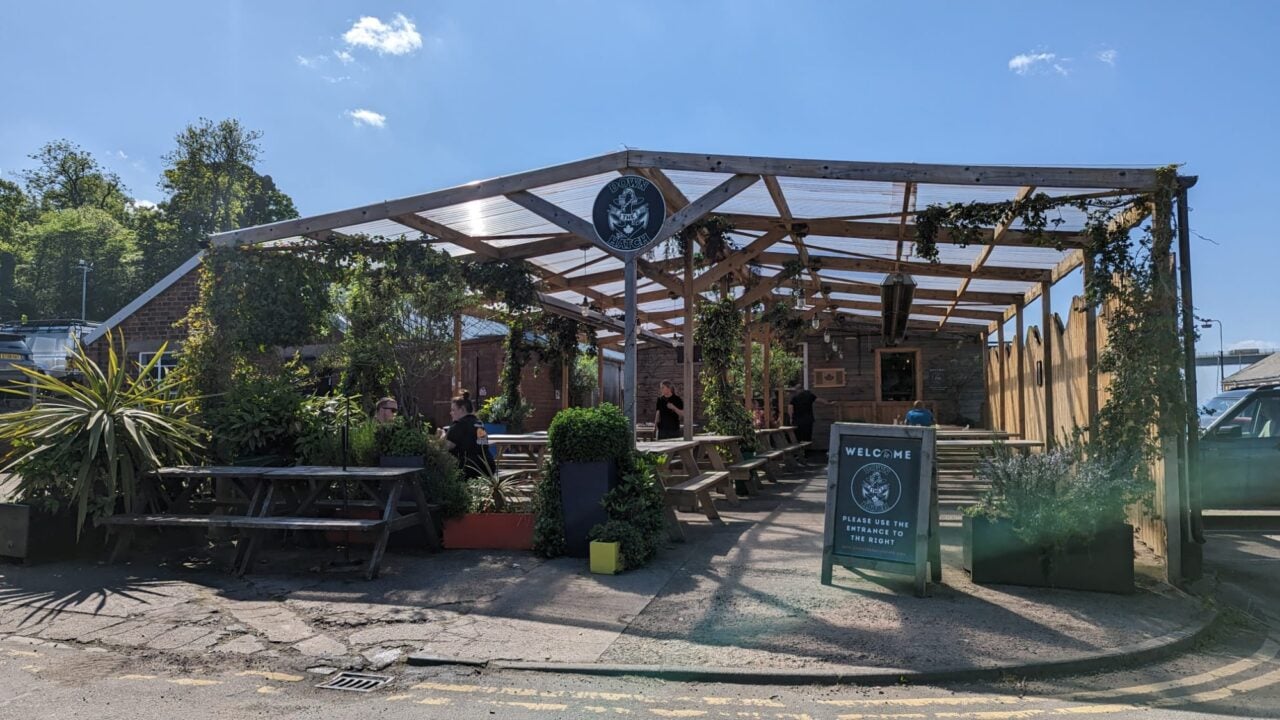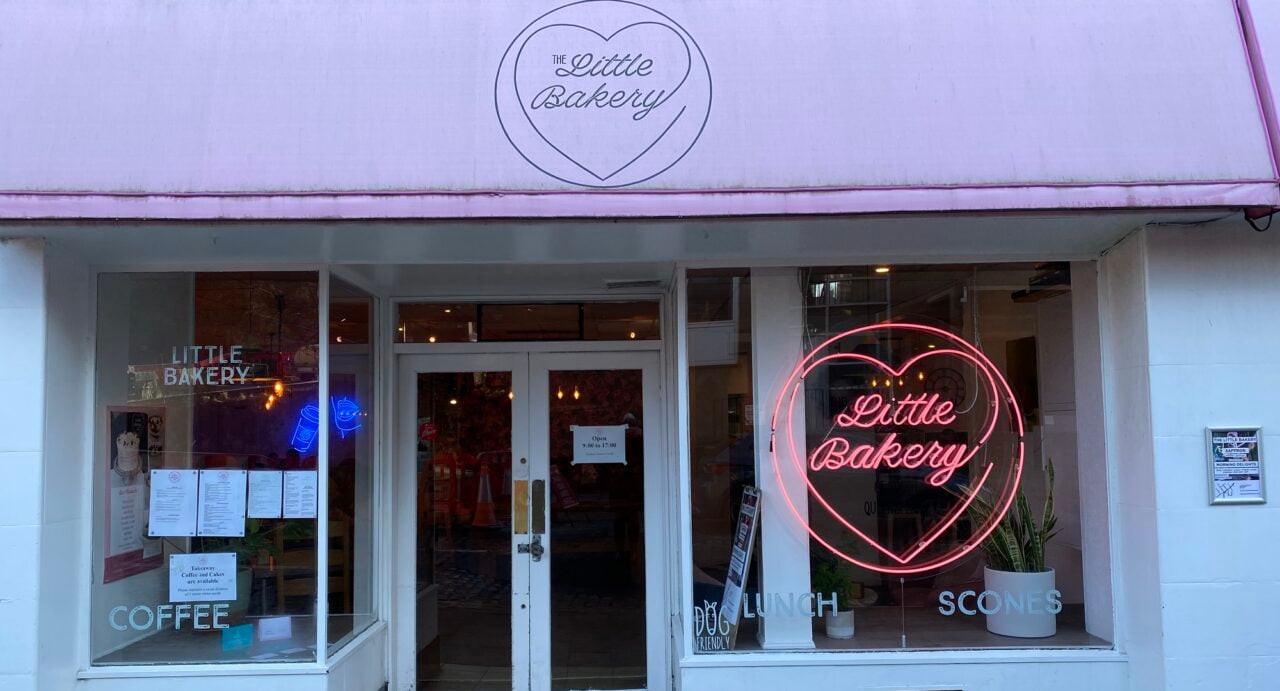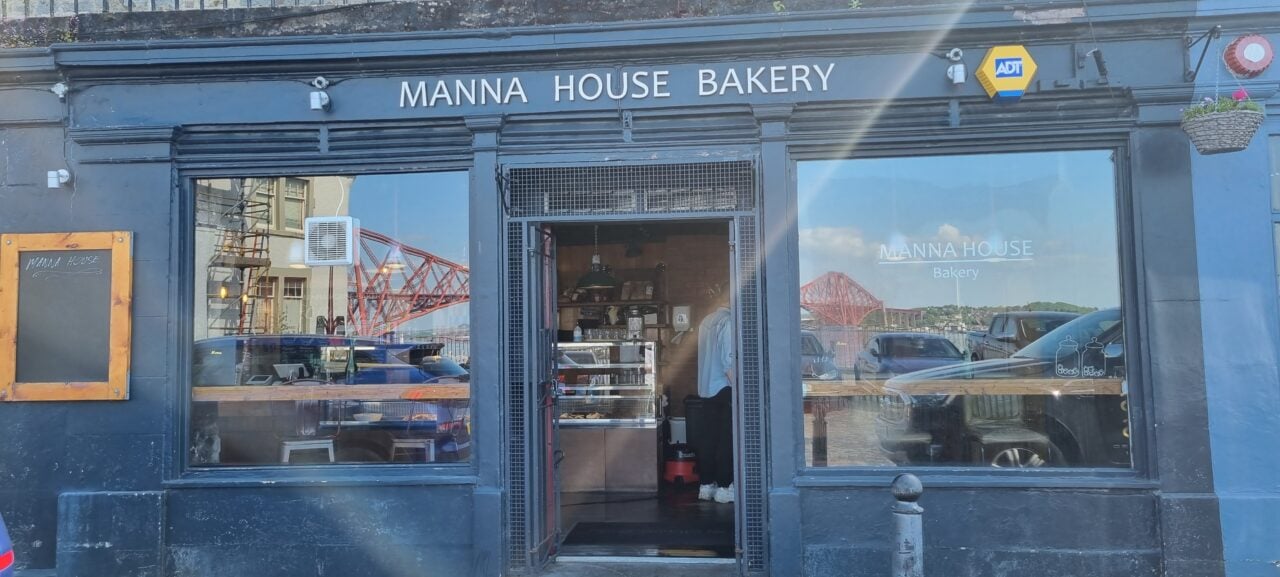 Whether it's brownies or bloomer bread, the speciality of The Little Bakery is their gorgeous looking baked goods, but they also serve a varied breakfast and lunch menu as well as afternoon tea. With everything made in-house using fresh and seasonal ingredients, the menu at child and dog-friendly Manna House Bakery is sure to please all the family, whether stopping by for a pick-me-up coffee or a relaxed brunch.
If it's coffee and a pastry on the go you're after, Dalmeny Deli is conveniently located beside Dalmeny Train Station, while the satisfying sandwiches at the Picnic Kiosk will fill you up until dinner time.
Big on flavours and big on portions, Down the Hatch serves up bowls of authentic Canadian food with a local twist. If you haven't tried it before, make sure you try their speciality, Poutine. Originating in Quebec, it consists of hand-cut chips, cheese curd and a rich brown gravy. They even come with a variety of crazy toppings!
---
Restaurants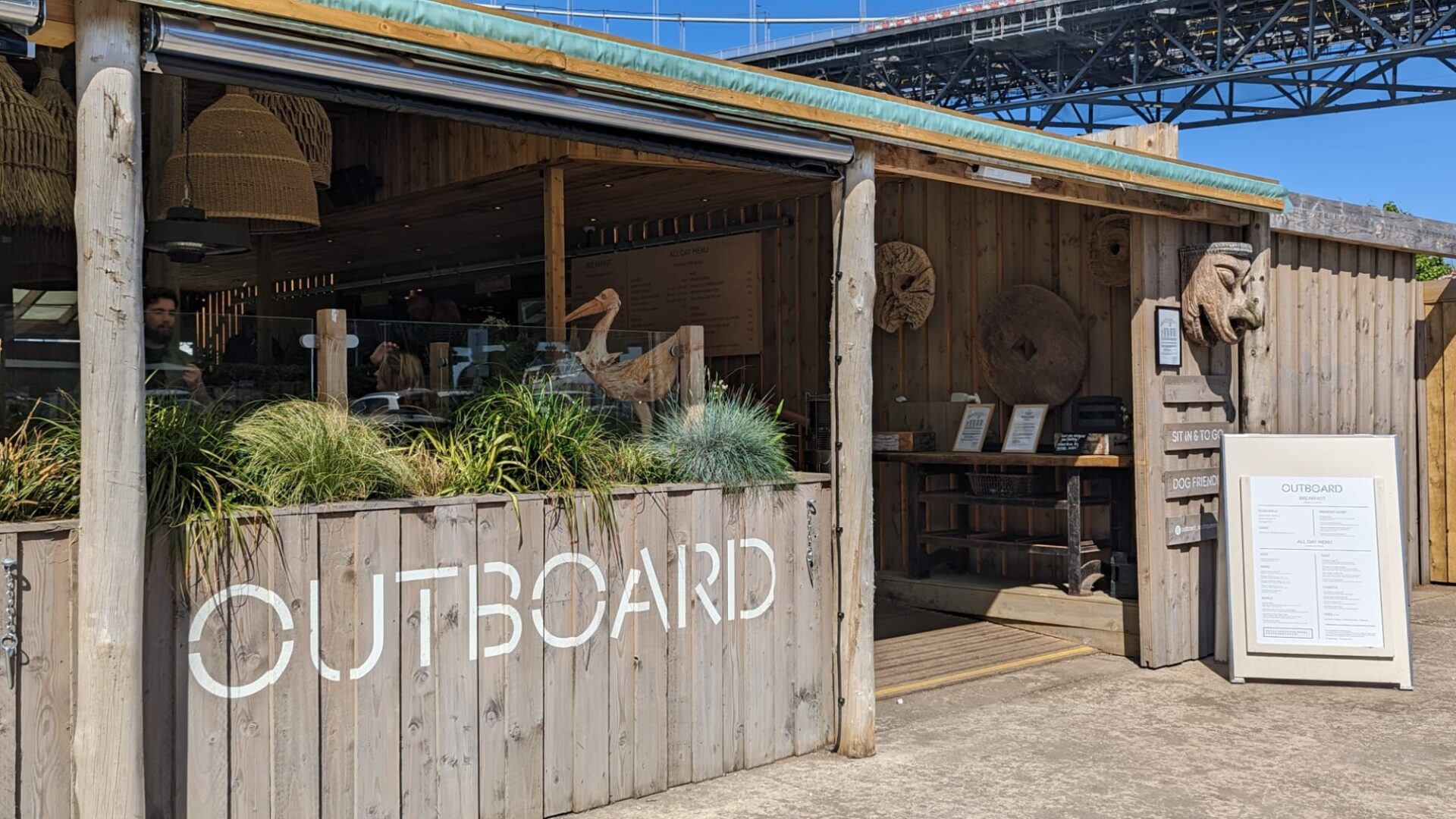 With panoramic views across the River Forth, several of South Queensferry's restaurants offer the perfect backdrop to wine, dine and gaze across the picture-perfect view.
For a mouth-watering selection of the finest seafood and prime Scotch steaks, Samphire Seafood Bar & Grill is situated within the stylish boutique hotel, Orocco Pier. The hotel is also the home to Antico Café Bar – open all day it has a more casual atmosphere, but with an equally impressive drinks list and dining menu.
Situated against the stunning backdrop of the Bridges and Firth of Forth, Scotts Bar & Restaurant at Port Edgar Marina has an extensive menu featuring everything from traditional fish and chips, to dry-aged steaks and freshly landed seafood. Its bar is also home to a tempting wine list, classic cocktails and plenty of favourite local artisan gins and craft beers. The nearby Boat House is billed as South Queensferry's best-kept secret, and it's here that you can indulge in gorgeous plates of pan-fried scallops, wild Scottish halibut, local lobster, crab and rock oysters.
One of the newest additions to the town is bar and restaurant, Thirty Knots. Choose from a glass of wine on the outdoor terrace or satisfy your appetite with their range of traditional dishes, such as BBQ salmon, plant-based burger or mac and cheese – all while taking in the stunning view of the iconic Forth Bridges.
Fresh, seasonal and local produce is also at the fore at The Railbridge Bistro. Open for breakfast, light bites and dinner, they also have a varied children's menu. Or for a range of both traditional and exciting new Indian cuisine dishes head to Queen's Spice on the High Street.
If you're looking for a traditional inn packed with charm and character, it has to be The Hawes Inn. This country pub and restaurant has a range of local specialities, including hand-crumbed langoustines and mussels, and seasonal favourites such as pan-fried lamb. Why not treat yourself and stay over – you'll certainly be in good company as author Robert Louis Stevenson stayed in the Inn and wrote part of the famous novel Kidnapped in one of the rooms.
---
Pubs and bars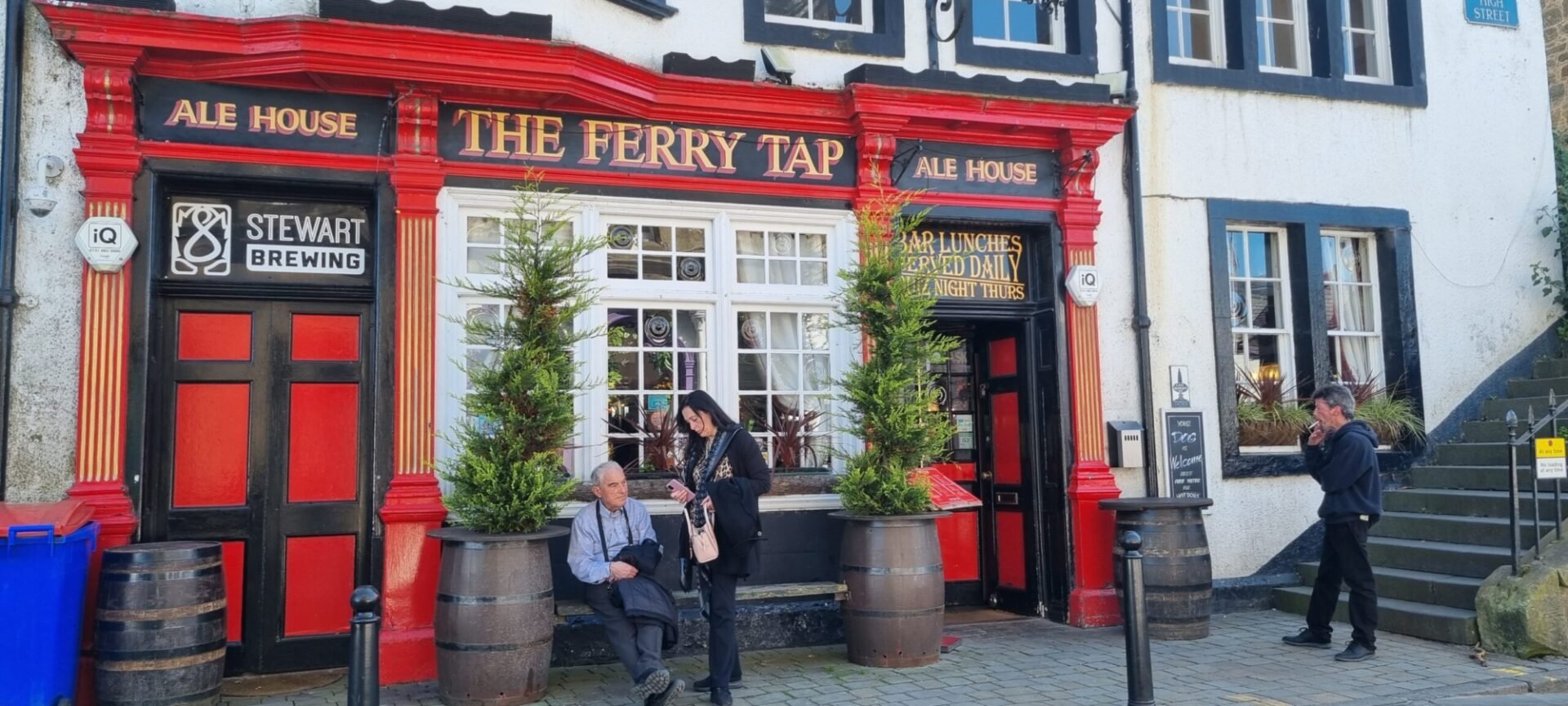 If you're in need of a pint of fine ale, then a trip to The Ferry Tap, a quaint pub on the main street, is a must. Traditionally an alehouse for the Forth's ferrymen, they have over 52 single malt whiskies – the perfect thing to put some colour in your cheeks!
Discover all food and drink in South Queensferry
Enjoy waterside restaurants and cosy cafés overlooking a UNESCO Heritage site.
---
Shopping in South Queensferry

Brightly coloured shop fronts line South Queensferry's cobbled streets and it's here that you'll find a delightful range of independent shops and boutiques.

Things to do in South Queensferry

Whether you want to experience the area's wildlife, visit a stately home, or even take a 'loony dook', South Queensferry is packed with family-friendly fun all year round.

Accommodation in South Queensferry

With everything from a traditional Scottish inn to a chic boutique hotel, you'll find the perfect place to lay your head in South Queensferry.

Getting to South Queensferry

A short distance from Edinburgh city centre, South Queensferry can be reached by public transport.