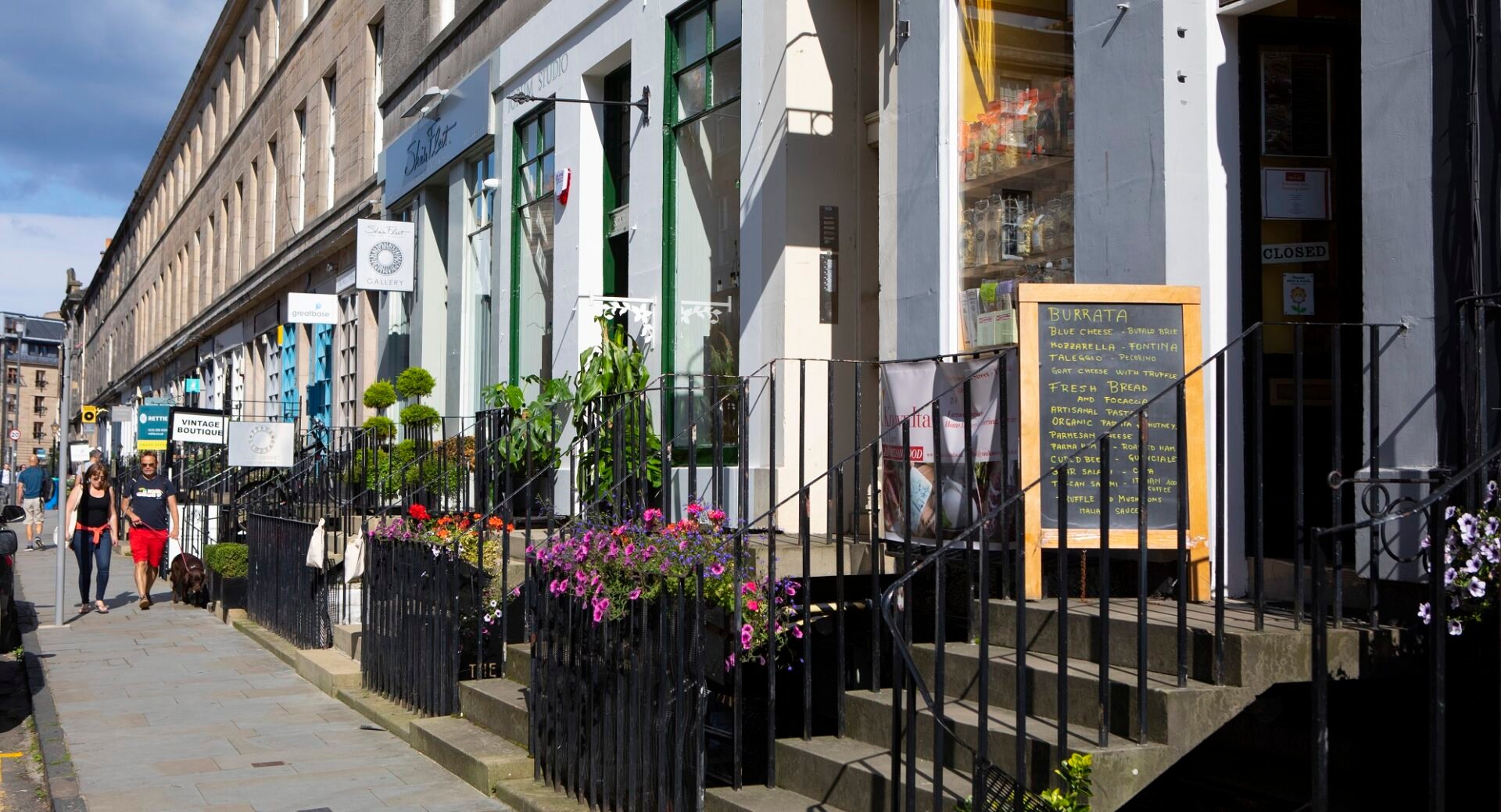 As well as the usual high street chains, Stockbridge is peppered with a fantastic selection of independent shops and boutiques. From jewellers and gift shops to second hand and gourmet food shops – all your shopping needs are covered in this walkable neighbourhood.
Food and Drink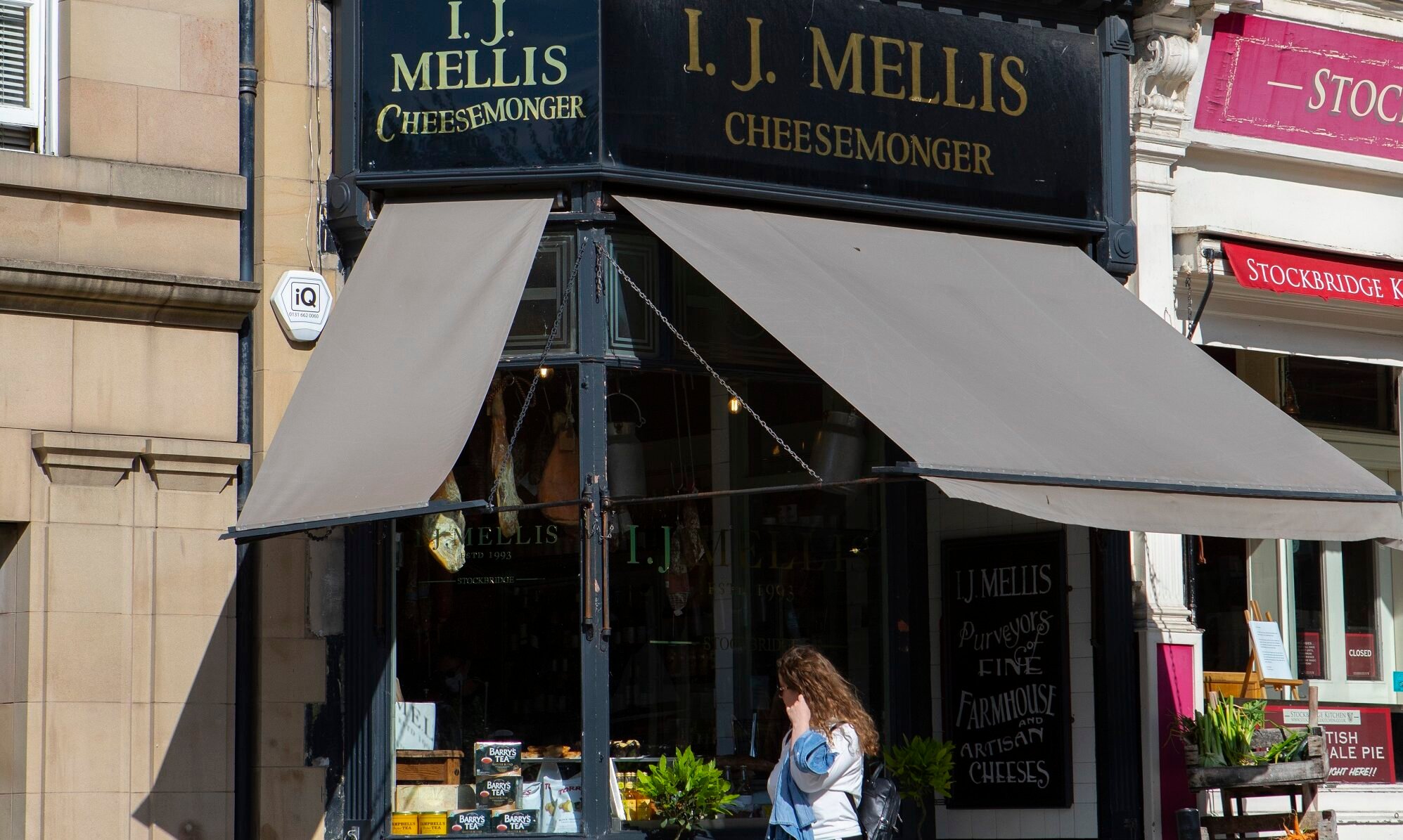 You'll find all the usual supermarket chains here, but if you fancy picking up something a little different for dinner, Stockbridge is packed with a delicious range of independent food and drink shops.
Cheese lovers will be in seventh heaven here, with not one, but two speciality cheese shops. I.J Mellis are purveyors of fine farmhouse and artisan Scottish cheeses and their knowledge and friendly staff will help you pick out just the right kind of cheese to go with your favourite chutney. While for an outstanding range of unusual cheeses that you simply won't find in your everyday supermarket, be sure to head to George Mewes Cheese.
Jazz up lunchtime with a trip to Herbie of Edinburgh – serving a range of wines, pates, preserves, charcuterie, cheese and fresh bread; they have all the ingredients to elevate the humble sandwich.
Vino Wines now have three branches throughout Edinburgh and within the shop on North West Circus Place you'll find a range of wines, beers and spirits to suit all palates. With a strong focus on stocking Scottish produce, their helpful staff are on hand to assist with picking out a bottle of your new favourite tipple.
George Bower Butcher & Poulterer have been supplying Edinburgh with quality meat, game and poultry for over 50 years. Providing all your favourite cuts of meat, they also stock a range of traditional Scottish products including haggis, black and white puddings, sausages and burgers. For all your fresh fish and seafood, Armstrong's of Stockbridge is the place to go. Having been in business for over 60 years, they have a wealth of experience and can assist with any of the sea's finest produce and prepare it to your requirements.
Sustainability is forefront at Earth Works Green Grocers. Here you'll find an extensive selection of fruit and veg served in a zero waste environment. Keep an eye open for their excellent selection of seasonal produce.
---
Boutique Fashion
Cutting edge or vintage – discover all kinds of styles in Stockbridge's clothing shops.
Casual clothes for both men and women that stand the test of time can be found in luxury boutique Dick's, while innovative designs using the highest quality unique fabrics are available in men's retailer, Kestin – don't miss their Made In Scotland knitwear collections, which include sweaters, socks and beanies. For clothing that doesn't cost the earth, vegan fashion retailer, treen has a lovely range of modern fashion for both the discerning man and woman about town. And for a range of clothing that focuses on traditional textile techniques and craftsmanship, TOAST have a wide range to choose from.
Described as a women and baby lifestyle store, Willow Boutique have a beautiful selection of baby wear and unique toys, as well as womenswear from Run & Fly, books, jewellery, homewares and much, much more.
For clothing with real character, Those Were the Days Vintage is a treasure trove. One of a kind vintage fashion, jewellery and accessories can be here, all of which are handpicked based on their unique design, style and craftsmanship. Pop in today and discover everything from a 1920's handbag to a 1960's miniskirt. Said "I do" and looking for the perfect outfit? Their dedicated bridal section, Those Were the Days Bridal has a gorgeous selection of gowns, dresses, suits, jewellery and accessories from the early 1900's to the 1990's that you won't find on the high street. Followers of fashion should also be sure not to miss Miss Bizio Couture, an Aladdin's Cave with a range of unique vintage dresses and accessories.
Stockbridge is also famed for its number of high-end charity shops. The British Red Cross, Cancer Research UK, Shelter Scotland, DEBRA, Barnardo's and The British Heart Foundation can all be found here. Shopping here not only supports these charities by providing vital funds but rummaging through the stock can also reveal a host of hidden treasures.
---
Homewares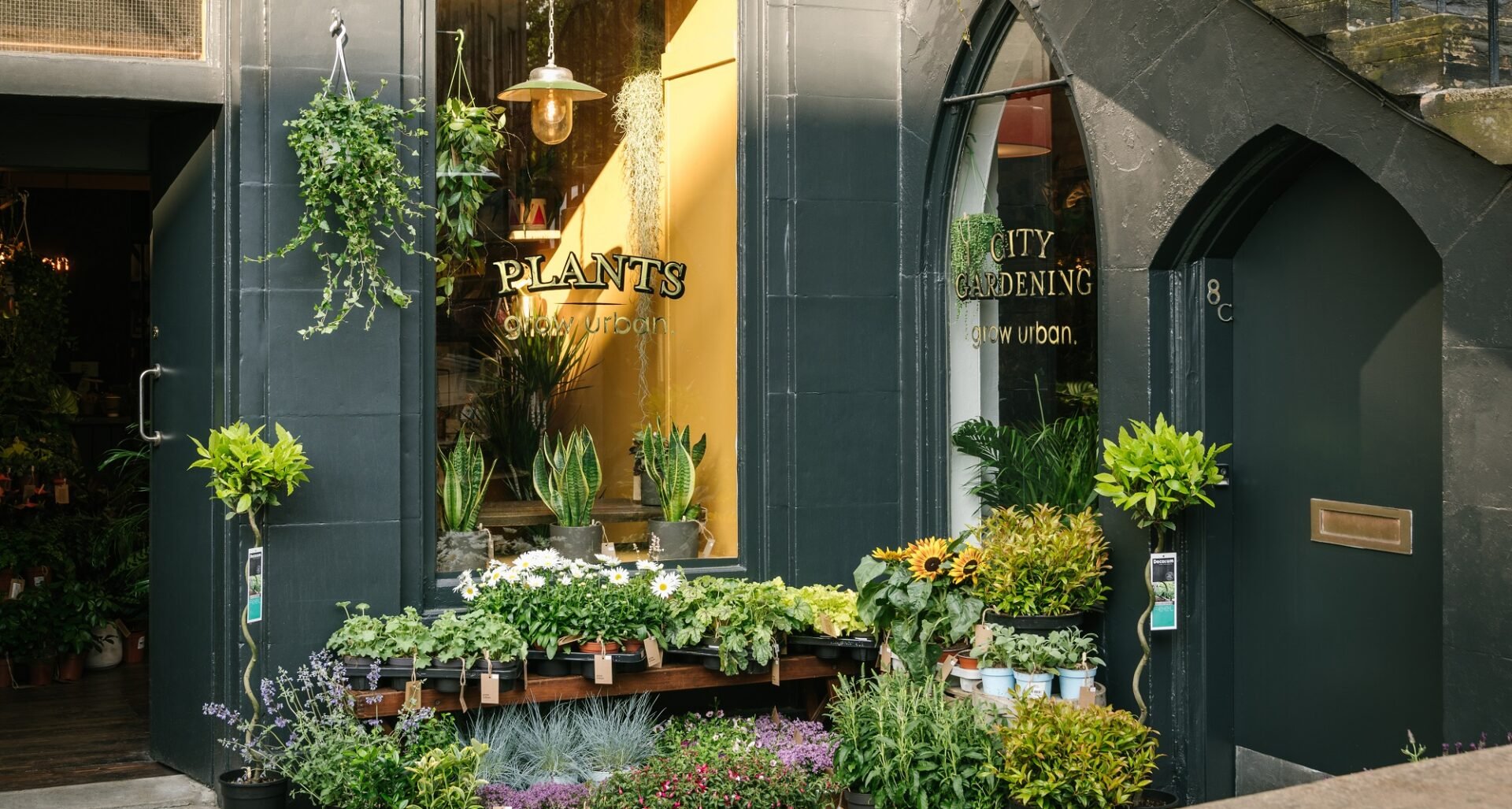 Brighten up your home with a unique buy from these shops.
As the name suggests, An Independent Zebra is anything but average. This fabulous homeware store stocks a wide selection of work from over 160 small UK independent businesses including local Edinburgh designers. Or bring the brightness of Mexico into your life at Caoba. This shop is a feast for the eyes with Mexican tiles, recycled glass and many other handmade artisan products for sale.
Make your home a houseplant haven with a visit to Grow Urban. This boutique plant shop has a great selection of cacti, succulent, terrariums and much more. As well as serving locally roasted coffee, their lovely staff can provide plant care advice.
Independent music store, VoxBox Music stock an eclectic mix of pre-owned vinyl discs and CDs, books and music memorabilia. Side A is a front shop with an incredible range of rare records, from jazz and funk, through to new wave and local Scottish artists, while Side B is a relaxed back room, featuring a vintage Dansette record player to listen to your new finds.
---
Crafts and Gifts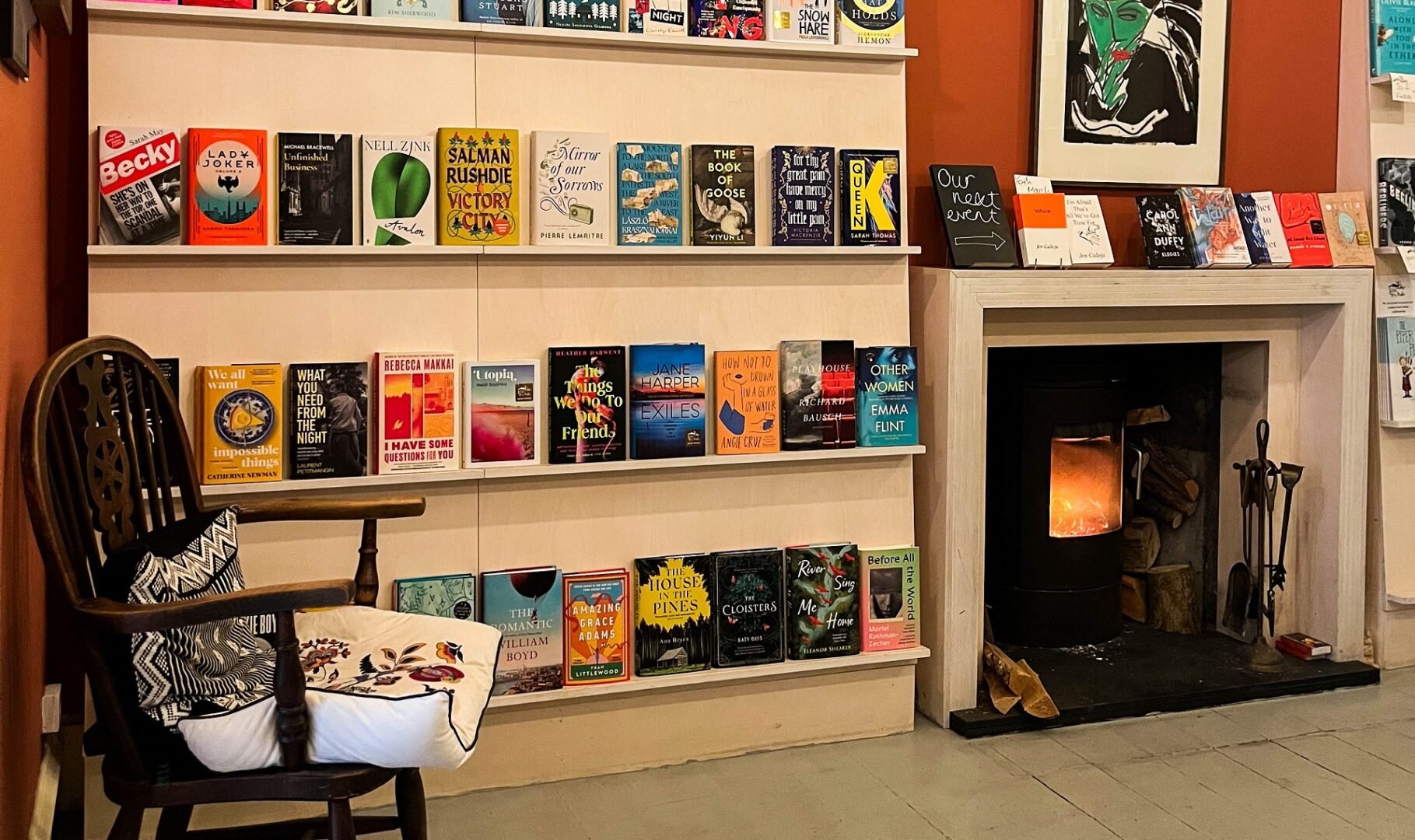 Get crafty, curl up with a good book or treat a friend to a gorgeous gift from one of these exclusive shops.
If you like dabbling with a paintbrush, Henderson Artshop has wide variety of artist materials, ideal if you are a professional or are just wanting to give it a try. The shop also has many top-quality children's materials.
If there's a bookworm in the family, they'll be in their element in Stockbridge. An independent bookshop for children, Ginger and Pickles is cosy and quaint. Designed especially with young readers in mind, it has a carefully curated selection of beautiful books to entice readers of all ages.
Another gem is Golden Hare Books – with its wood-burning stove and comprehensive collection of new titles for both children and adults, it's somewhere to easily lose yourself in the pleasure of books. Also worth a visit is Rare Birds Books who are on a mission to help people fall in love with books and be a champion for female authors. What started as an online community is now a bricks and mortar store, offering a diverse range of titles for any book lover.
For beautiful jewellery inspired by Scotland's landscapes try the Sheila Fleet Gallery or for a unique gift, try Galerie Mirages, a family run shop specialising in world jewellery, textiles and gifts that help promote artisans, craftspeople and fair trade initiatives from counties such as India, Bangladesh, Kenya, Thailand and Indonesia. They also participate in the Edinburgh Fringe Festival with their own yearly exhibitions.
For gifts, home and personal accessories, beauty products and jewellery sourced from some of the most creative and modern designers in Scotland and beyond, be sure to check out Daisy Cheynes. This shop is definitely worth visiting in the run up to Christmas as the window becomes festooned with glass ornaments, snow globes, wreaths, tea lights and lots more surprises.
---
Discover all shops in Stockbridge
Explore a fantastic selection of independent shops and boutiques in Stockbridge.
---
Food and drink in Stockbridge

For it's small size, Stockbridge is packed with an array of mouth-watering places to eat.

Things to do in Stockbridge

For its compact size, Stockbridge abounds with a variety of things to do .

Accommodation in Stockbridge

Stockbridge is an ideal place to base yourself when staying in Edinburgh.