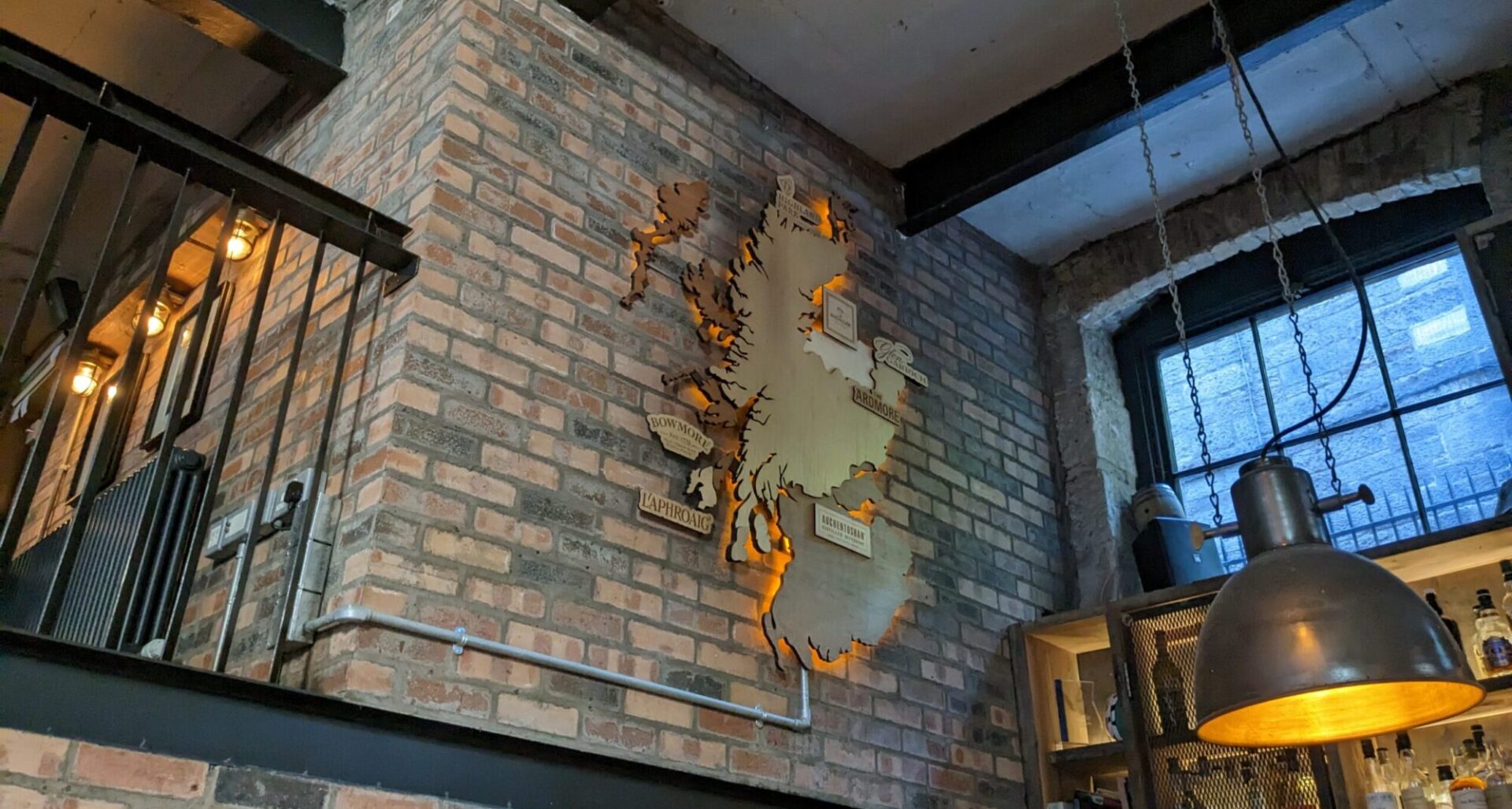 Food and drink on the Royal Mile
The Old Town is so much more than haggis, neeps and tatties (although you will find plenty of that here, if you're into that kind of thing). From cutting-edge fine dining to cosy traditional pubs and restaurants, the culinary scene in Edinburgh's Old Town is one of the widest and varied in the city.
You'll find some of the very best of what Edinburgh has to offer when it comes to food and drink in the Old Town, no matter your budget.
Breakfast and brunch
Breakfast is the most important meal of the day and there's lots of top breakfast and brunch spots to try on The Royal Mile.
Enjoy delicious, seasonal and local food at The Edinburgh Larder – one of Edinburgh's hidden food gems.This artisan cafe prides itself on using locally sourced ingredients to create a range of mouth-watering dishes. From classic Eggs Benedict to their signature Full Scottish Breakfast, there's something for every palate. Don't forget to grab a cup of their exceptional coffee!
Milkman Café is another amazing brunch spot, this hip coffee bar is a great people watching location. Their brunch menu offers delicious breakfast burritos, freshly made waffles, and a selection of avocado toasts that will leave your mouth watering. Of course, no brunch would be complete without a great coffee selection, and Milkman Café does not disappoint. They offer a wide range of high-quality coffee blends, each with its own unique flavour. The cafe's atmosphere is relaxed and comfortable, making it the perfect spot to kick back and enjoy a lazy Sunday morning.
If you need a hot brew to kickstart your day, Southern Cross Cafe will sort you out with its range of serious espresso drinks, homemade cakes and light meals made with local produce. Or stop by Procaffeination, a charming little cafe with 'great cake', delicious lattes, and fresh fruit juices and smoothies.
Laila Cafe is a cosy little cafe tucked away on Cockburn Street. The menu features a delicious range of unique brunch options, including pink avocado toast, lemon méringue waffles, Oreo french toast and rose buttermilk pancakes topped with candy floss, chantilly cream, rose syrup and fresh berries. Laila Cafe is famous for their instagrammable pink aesthetic making it the best place for a morning selfie.
---
Casual eats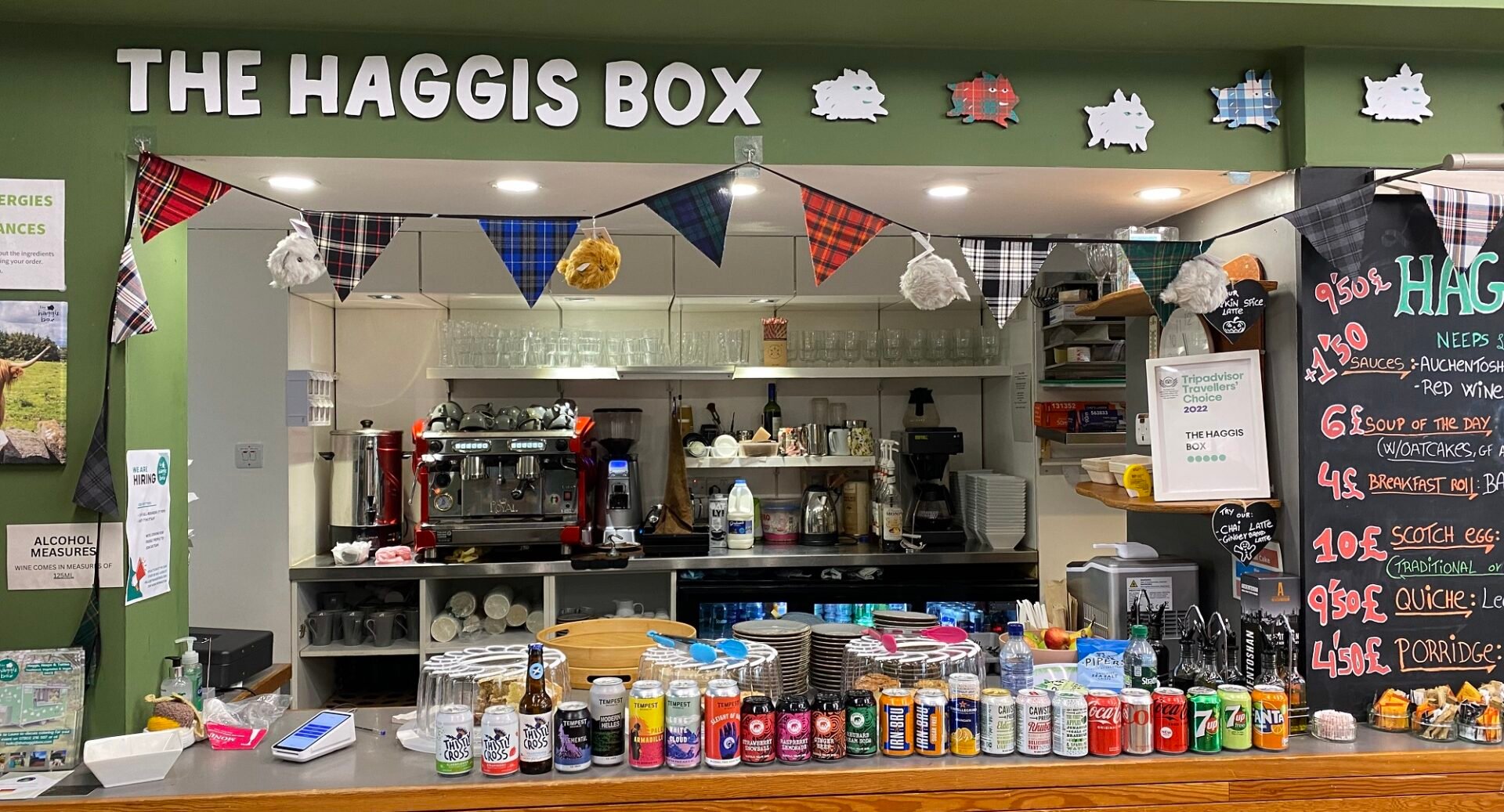 You won't have trouble finding a range of lunch and evening meal options, with restaurants ranging from the popular and familiar chains like Byron Burger, Pizza Express and Filling Station to one-of-a-kind and independent restaurants, pubs and bars serving delicious food to suit all tastes.
Makars Mash Bar is a casual eatery located on the Royal Mile, and it's perfect for a quick lunch or a leisurely meal with friends. The menu is centred around their signature dish, mash potatoes, served with a variety of different toppings, from traditional haggis to vegetarian options. The restaurant also offers a range of Scottish favourites, like Cullen Skink soup and Scotch pies. For those with a sweet tooth, the restaurant has a range of desserts on offer, including traditional Scottish Cranachan, a creamy dessert made with raspberries, oats, and whisky.
For a truly authentic Scottish experience, head to The Haggis Box, where you can savour freshly made haggis accompanied by traditional neeps and tatties, alongside a variety of sauces. They also cater to dietary preferences with vegan, vegetarian, gluten-free, and dairy-free options available.
---
Restaurants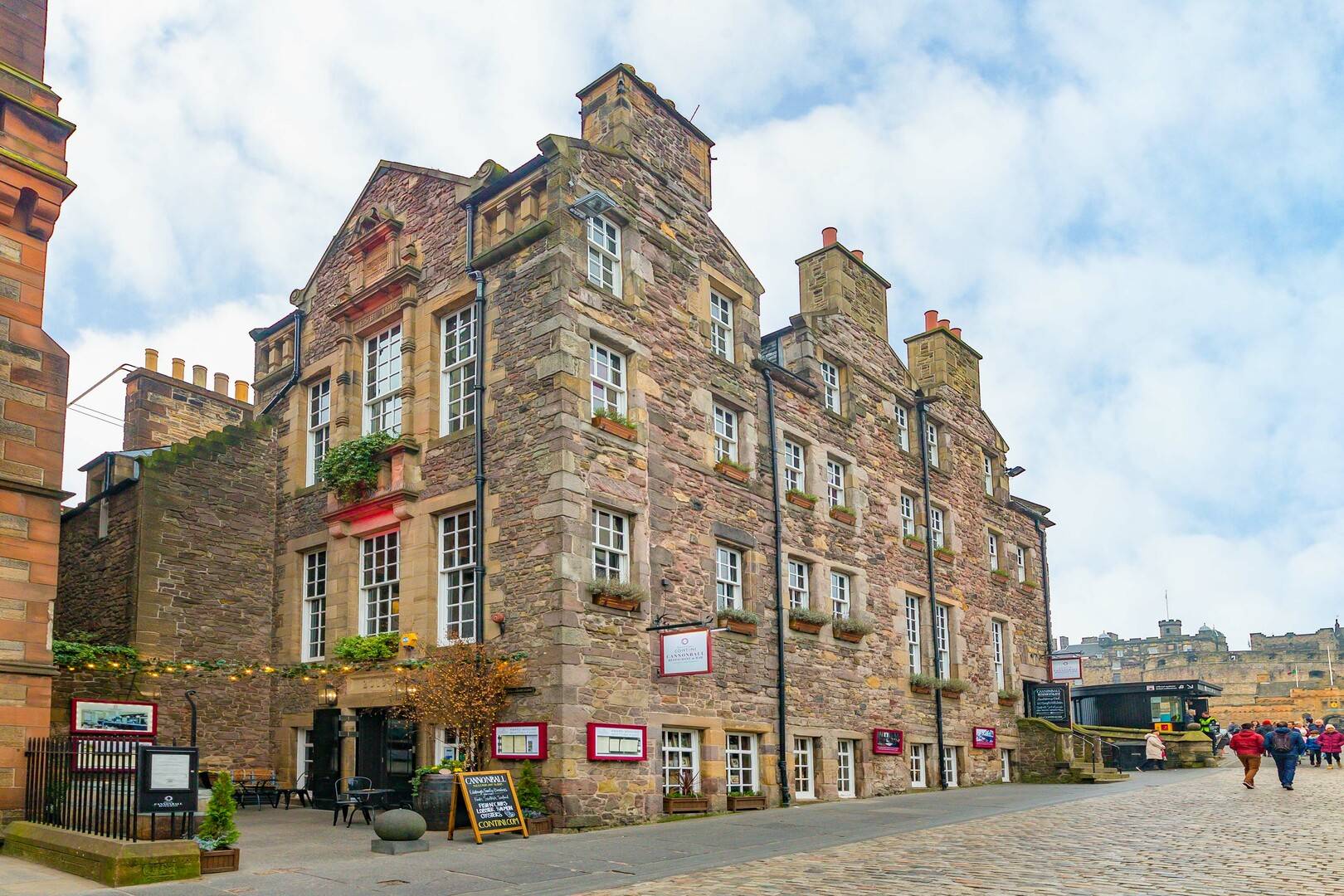 Enjoy the very best of Scottish seasonal Artisan produce in Cannonball Restaurant & Bar, which is a historic 17th century three storey building offering fabulous views of Edinburgh Castle.
@Pizza is a high-end sourdough pizza restaurant located on the Royal Mile. The restaurant offers a range of gourmet pizzas, made using locally sourced ingredients. The restaurant's interior is modern and sleek, with a minimalist design that puts the focus on the food. The menu features a range of vegetarian and vegan options, like their delicious mushroom and truffle pizza.
If you're in the mood for a flavour explosion, look no further than Noks Kitchen. This popular Thai restaurant has a branch in Stockbridge and a location on the Royal Mile. The food here is simply stunning, with dishes that are bursting with flavour and made with fresh ingredients. Their menu offers a variety of dishes to choose from, including traditional curries, noodle dishes, and soups. You can also order their delicious Thai street food, which includes Thai fish cakes, crispy spring rolls, and satay skewers. Whether you're in the mood for something spicy or sweet, Noks Kitchen has got you covered.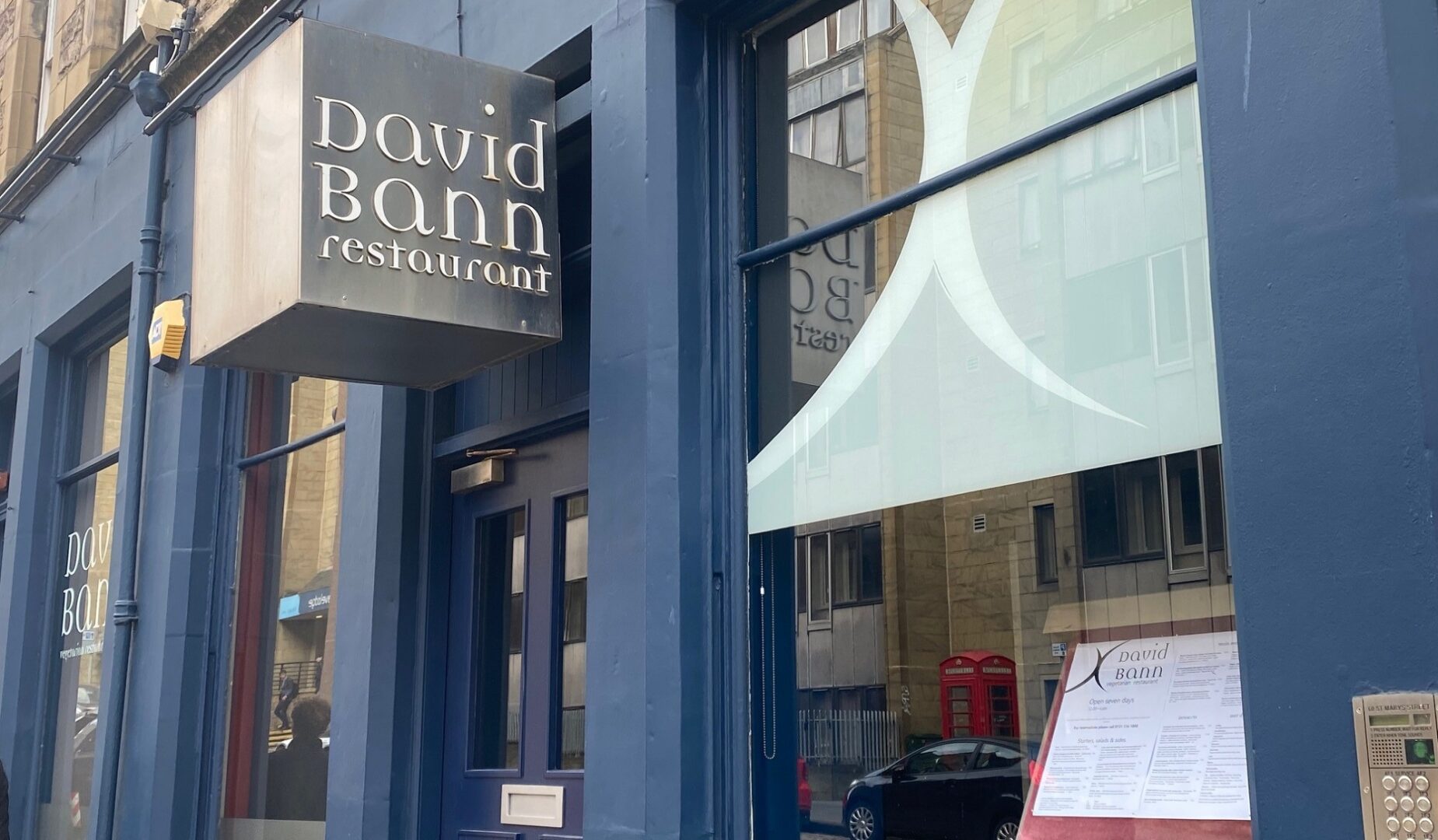 For those looking for vegetarian options, David Bann is the perfect spot. This restaurant is one of the best vegetarian restaurants in Scotland and serves up delicious and inventive vegetarian and vegan dishes. With dishes such as pea and truffle risotto, spiced aubergine, and smoked tofu with pak choi, there is something for everyone at David Bann. The restaurant also offers a great selection of wines to pair with your meal. Don't miss out on this vegetarian gem when exploring the Royal Mile.
If you're in the mood for a fine dining experience, Wedgwood is the perfect spot. This restaurant offers an intimate and elegant setting, perfect for a special night out. Their menu is creative and changes frequently to reflect the seasons and local ingredients. Dishes may include smoked duck breast, cured salmon, and venison loin. The restaurant also offers an extensive wine list, with options from all over the world. Be sure to save room for dessert, as their pastry chef creates some of the most beautiful and delicious desserts in town.
---
Pubs and bars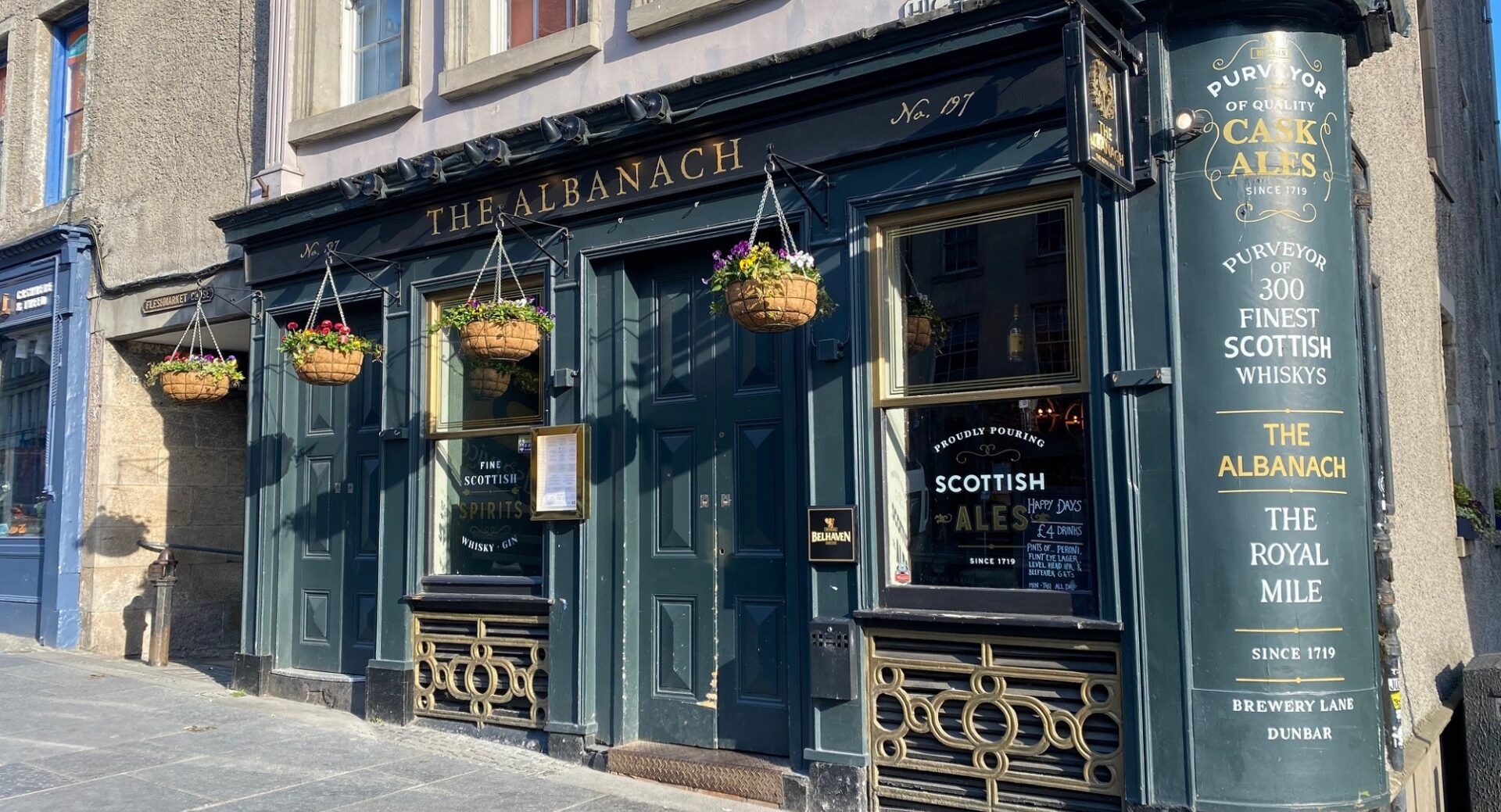 Just out for drinks? You'll find pubs and bars serving creative cocktails, rare whiskies, ales, beers and other non-alcoholic beverages throughout the Old Town. Head to the Cowgate if you're after a late-night dance, or enjoy a dram after your meal at the Devil's Advocate on Advocate's Close.
Old Town is a whisky-lovers heaven and a good whisky bar is never too far away in this part of Edinburgh. The Albanach on the Royal Mile has hundreds of whiskys to sip and sample, while the Bow Bar is a famous no-frills establishment on Victoria Street that has a wide range of single malts to try. In fact, The Old Town is full of fantastic whisky bars, so take your pick and get ready to find your new favourite dram.
---
Discover all food and drink in the Royal Mile
Discover food and drink for all tastes and budgets in the heart of Edinburgh.
---
Things to do on The Royal Mile

Enjoy a day out fit for a King (or Queen) at Royal Mile Attractions

Shopping on the Royal Mile

Shop traditional souvenirs and quirky independent finds.

Accommodation on The Royal Mile

Stay in the heart of the action.