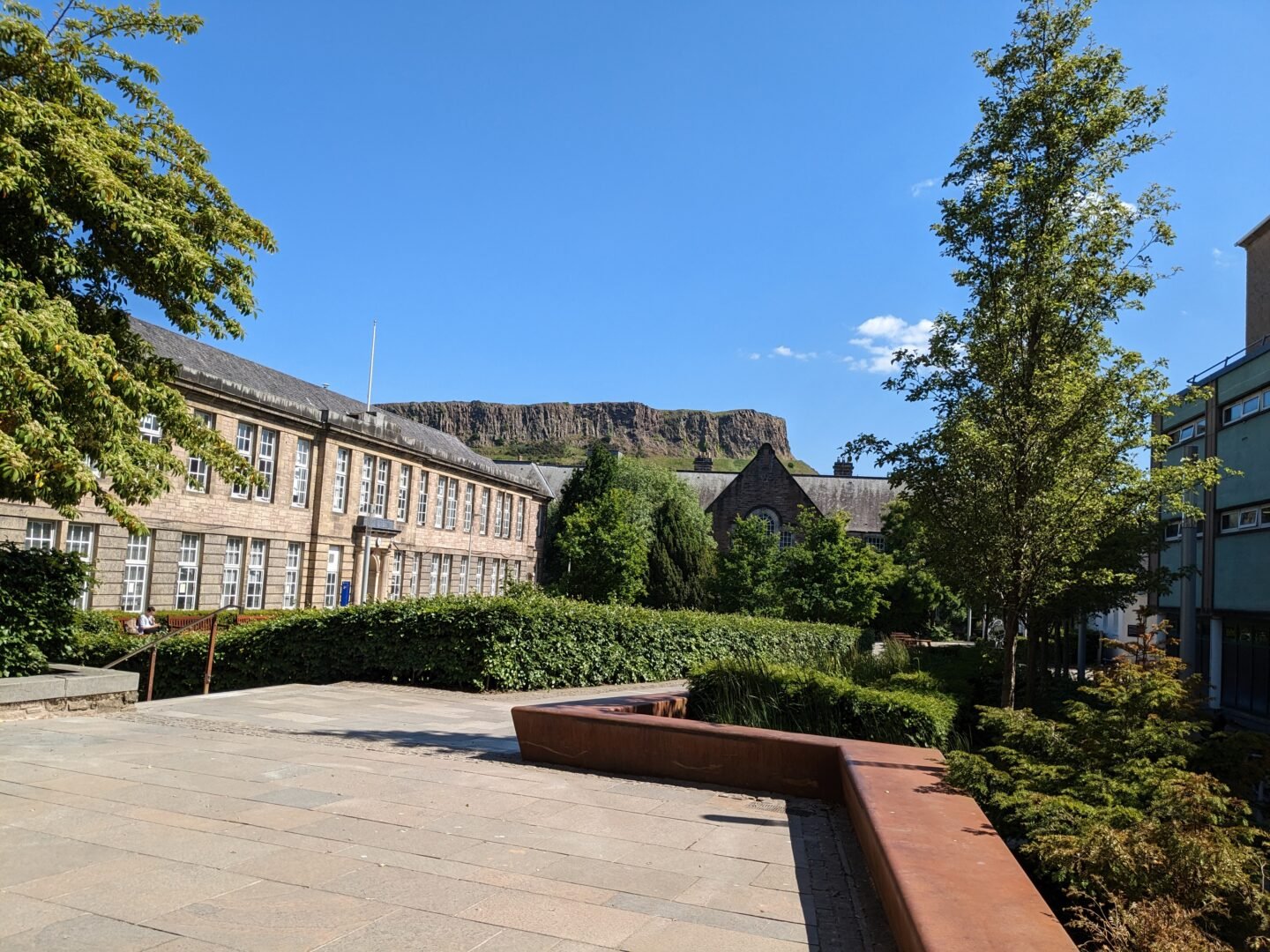 Universities of Edinburgh
Scotland's capital city has a population of just over half a million, and students make up 12% of that.
The city's four universities are as diverse and varied as the subjects they offer. Some are ancient Edinburgh institutions, whilst others are modern additions to the city.
Where Edinburgh's universities differ in their history and the types of courses they offer, they are united by a modern approach to academia. All have an outward-looking approach to building and strengthening connections with other universities, research institutes and the business world.
Wherever possible, all four universities work together to enhance the quality of life for students coming to the city and their emphasis on proactive and independent thinking makes Edinburgh graduates desirable employees by some of the world's leading companies. So while your every need is looked after while you're studying in Edinburgh, you can be sure your prospects are being cared for too.
Heriot-Watt University
Scotland's most international university
Heriot-Watt is a truly global university, with its heart right here in Edinburgh. The university's main campus is in the city, with another in Orkney and a third in the Scottish Borders. It also has campuses in Malaysia and Dubai.
It has a proud history of world-class teaching and practical, leading-edge research dating back to 1821. It has a strong reputation as one of the UK's top universities for business and industry, so it's worth looking into if you are interested in these areas.
It ranks in the top 10 in the UK for Building, General Engineering, Aeronautical and Manufacturing Engineering, Chemical Engineering, Town and Country Planning and Mathematics (The Times and The Sunday Times Good University Guide 2023).
---
The University of Edinburgh
One of the world's top universities

Probably the best known of all Edinburgh universities, The University of Edinburgh is considered one of the world's top universities and is globally recognised for research, development and high-quality teaching. As such, it attracts some of the world's leading thinkers to work and study here.
The university has five main sites across Edinburgh and has excellent research facilities in each. Choose from over 500 courses from its three Colleges: Arts, Humanities & Social Sciences, Medicine & Veterinary Medicine and Science & Engineering.
It is ranked 4th in the UK for research power and has the highest rating possible for student learning experience (Times Higher Education, Overall Ranking of Institutions; Quality Assurance Agency for Higher Education Scotland).
---
Edinburgh Napier University
An innovative choice
Edinburgh Napier University has impressive connections to the world of technology and is widely considered to be a hugely innovative university. It boasts a modern campus with purpose-built facilities full of the latest technology and welcomes nearly 20,000 students from over 140 countries studying on campus, online and at partner universities worldwide.
It offers a range of undergraduate and postgraduate courses that respond to industry and businesses ever-changing needs, from ecotourism and cybersecurity to sustainable construction and design.
Amongst their achievements are number one university in Edinburgh for student satisfaction (NSS 2020, 2021 and 2022).
---
Queen Margaret University
A high-tech village
Queen Margaret University focuses on delivering person-centred professional learning and focused research on specialisms that make society better. They offer vocationally relevant courses across health and rehabilitation and social sciences, and many unique paths in the creative industries.
There is just one campus, just outside Edinburgh centre which includes an academic 'village' with up-to-date technology and an innovative learning resource centre. By maximising energy efficiency and designing the landscape to encourage biodiversity, this low carbon, low energy sustainable campus has been awarded a Building Research Establishment's Environmental Assessment Method (BREEAM) rating of 'excellent' (the highest BREEAM score of any university in the UK).
---
Edinburgh Colleges

Edinburgh has two excellent colleges which attract many young people to the area