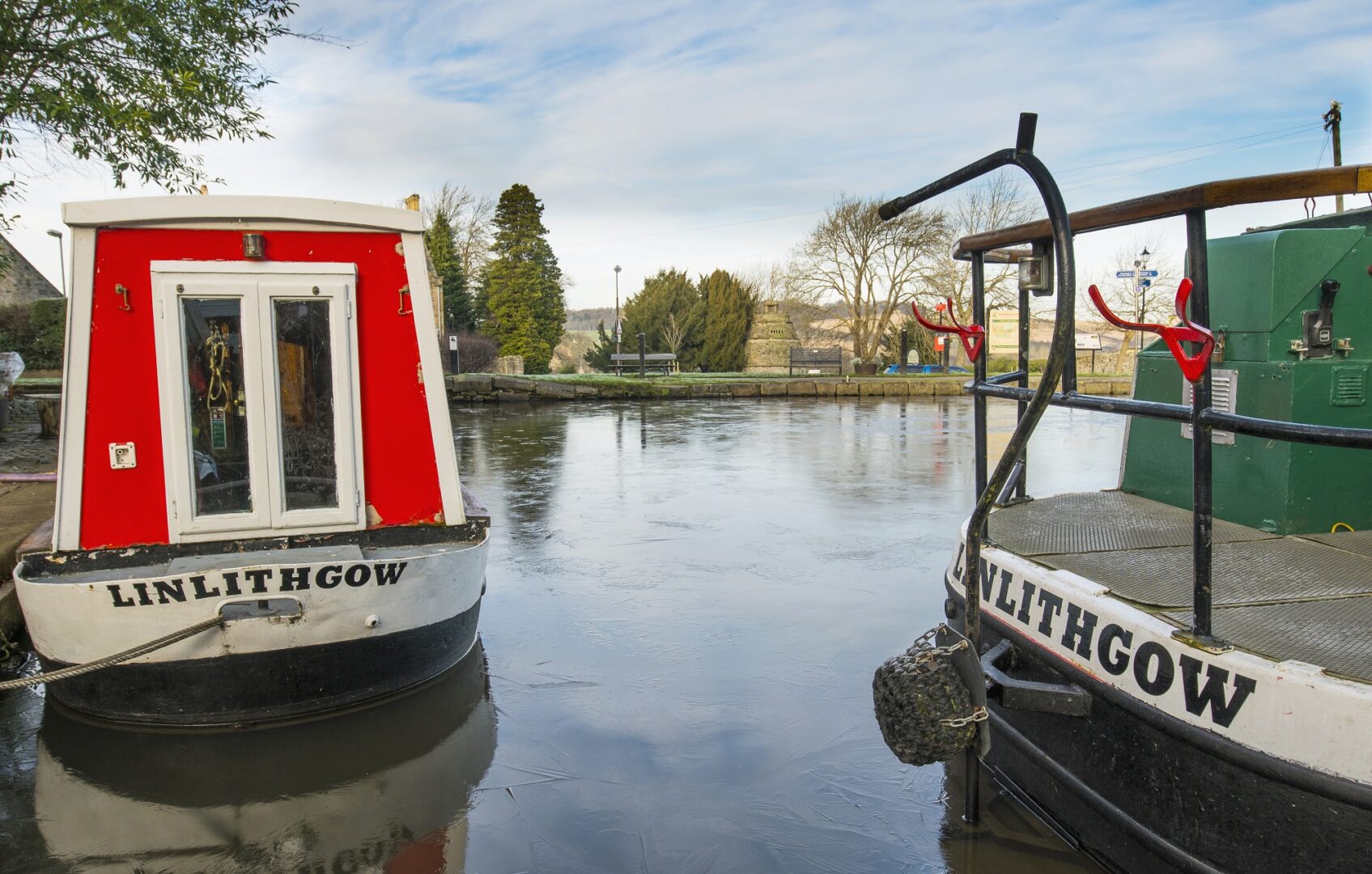 Image Credit: VisitScotland, Kenny Lam
Spend a day in West Lothian
West Lothian's heritage is rich and diverse, and well worth exploring. In just a day you can take in historic attractions such as prehistoric burial sites, palace ruins, castles and stately homes that span hundreds, even thousands, of years.
Getting there by train or bus
The town of Linlithgow is a great place to base yourself – just 20 minutes on one of the frequent and speedy trains headed towards Glasgow. There are also regular, direct bus services. Traveline Scotland makes light work of planning your journey.
Linlithgow Palace – birthplace of Scotland's most famous queen.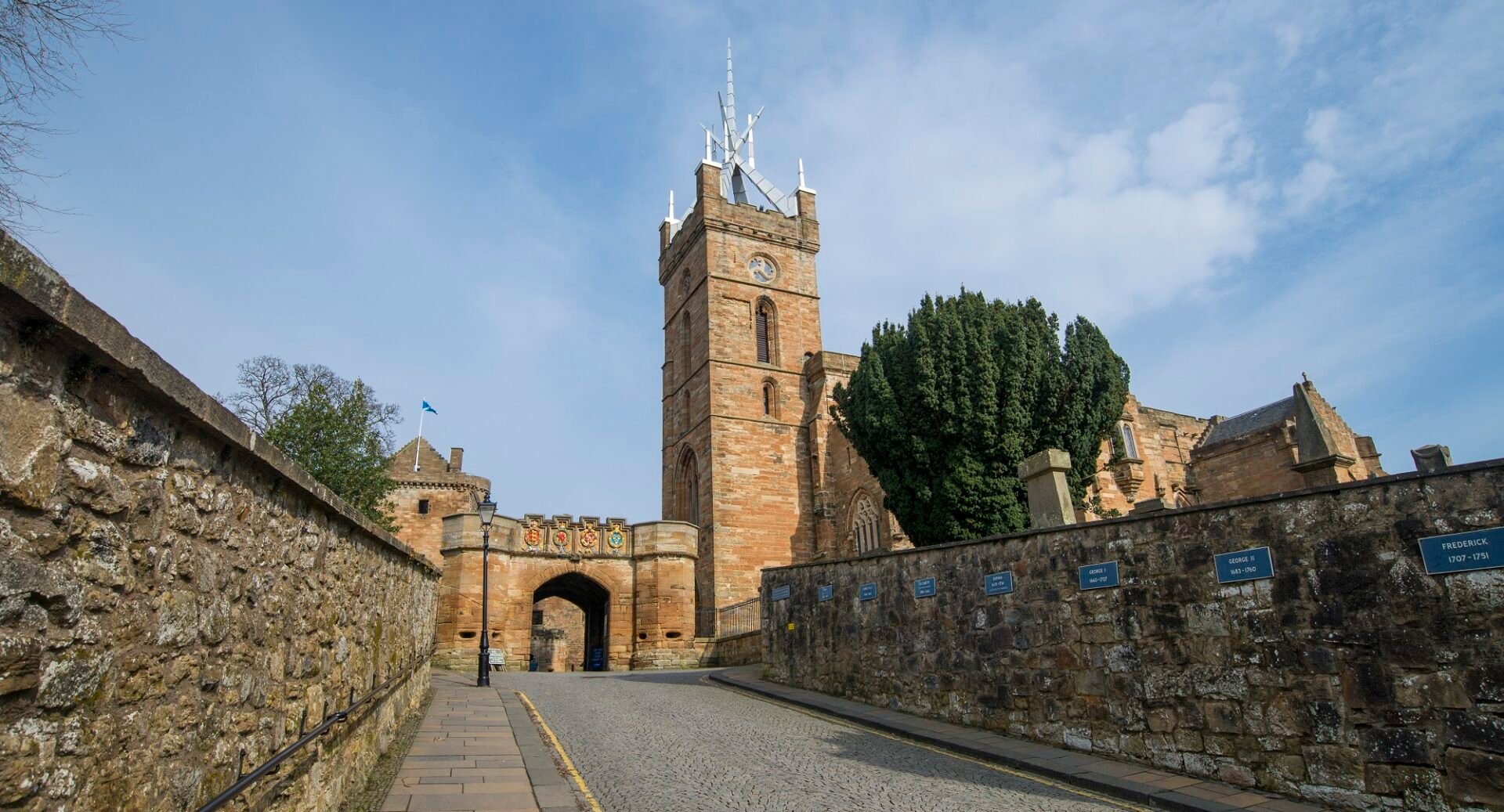 Linlithgow Palace is the highlight of this ancient "burgh" and the wonderful 15th century ruin is perfectly positioned beside Linlithgow Loch. Mary Queen of Scots was born here in 1542, becoming queen at just six days old. James I started construction of the present palace in 1424, but it took over 200 years to complete.
A trip on a slow, brightly painted long boat on the Union Canal at the Linlithgow Canal Centre may take your fancy.
Another must-see is the community run Linlithgow Museum. Learn about the rich history of the Royal Burgh of Linlithgow including its Royal connections, the trades of the town, and the ordinary and extra-ordinary people who lived or worked here over the centuries.
---
Have a meander with Mary
Really get under the skin of Linlithgow with an experience to remember – a tour with multi-award winning Mary's Meanders. The guides share their enthusiasm and specialist knowledge of the local area, and you'll hear all the best tales of history and local traditions. Want them to look up your ancestry? Just let them know!
---
Coffee, lunch or dinner on the town?
Once you've worked up an appetite from all that exploring, take your pick from the many charming cafes, bars and restaurants.
Linlithgow's High Street offers quaint shops and lots of cafes such as the Coffee Neuk, (great for an ice cream) or Taste Deli Café (pick up goodies for a picnic). Both are a short walk from the Palace. 2 miles east of Linlithgow is Champany Inn where the Chop and Ale House has a great reputation for beef: steaks are hung, butchered, grilled and served on the premises.
---
Plan your trip to West Lothian
For more information, go to Visit West Lothian and follow and tag them on Facebook @VisitWestLothian, Twitter @SeeWestLothian and Instagram @visitwestlothian #VisitWestLothian
---
Spend a day in East Lothian

From castles to coastal walks, East Lothian is full of attractions, and just a stone's throw from central Edinburgh.

Spend a day in Fife

Discover picture-postcard fishing villages, magnificent castles, stunning countryside and much, much more in the Kingdom of Fife.

Spend a day in Midlothian

Midlothian is a beautifully rural area bounded by the rolling, green Pentland Hills and featuring many woodlands, while remaining proud of its industrial heritage.

Spend a day in the Scottish Borders

With its stories past and captivating landscape, the Borders is well worth exploring.