Edinburgh may be well-known for its associations with a certain wand-waving Hogwarts School of Witchcraft and Wizardry pupil, but if you look deep enough, you'll discover stories of "Double, double toil and trouble" all over the city…...
The background to Scotland's witch hunt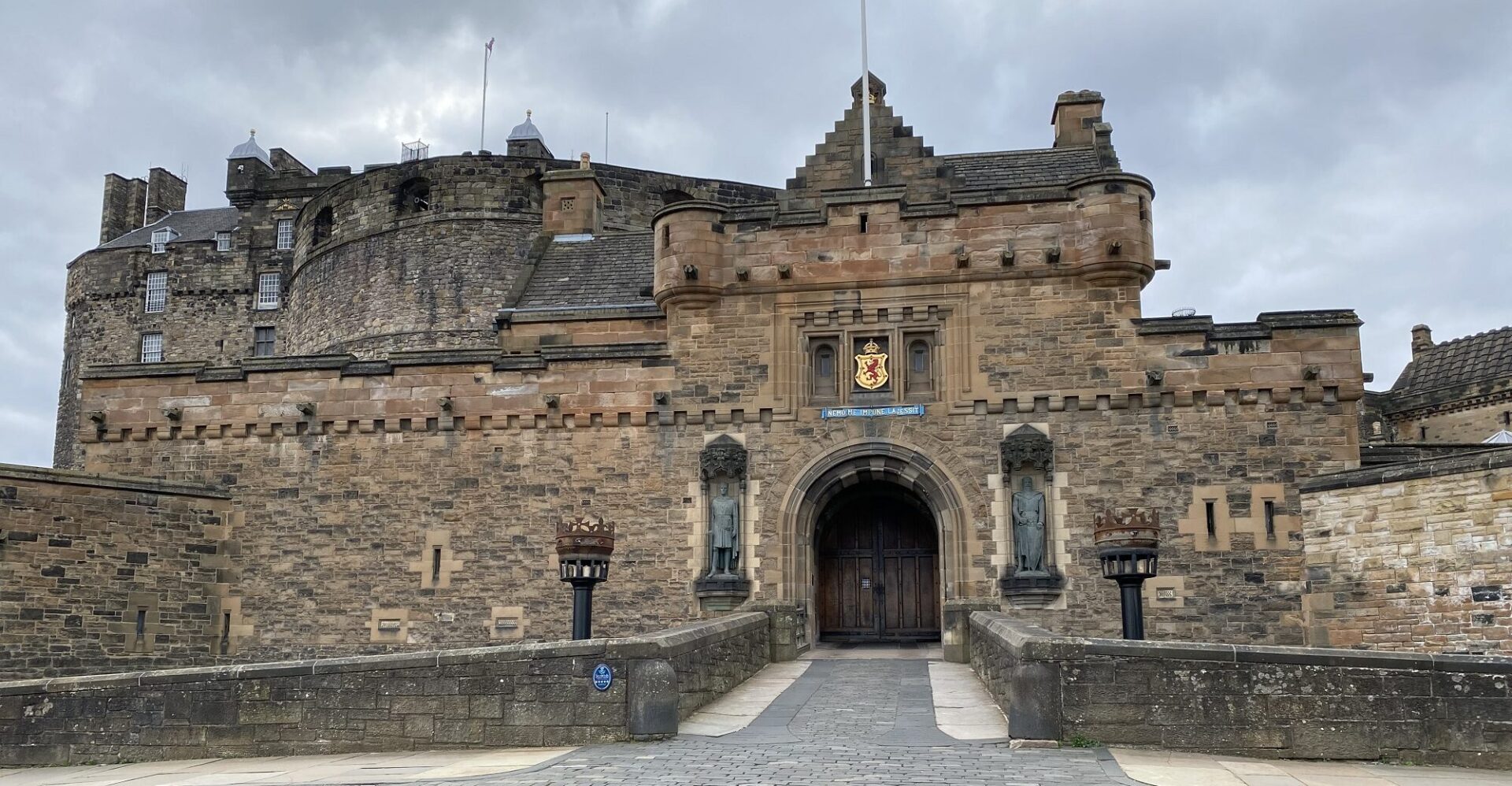 Accusations of witchcraft were common in Scotland in the 16th century. The hysteria and obsession with finding and punishing witches was largely sparked by King James VI after his boat was beset by storms during a crossing from Copenhagen to Scotland (which he claimed was witchcraft). In 1590 he oversaw the first major Scottish witch hunt, the North Berwick Witch Trials, which ran for 2 years and implicated over 70 people.
But who were these people? Most, but not all, were women who were often targeted as they had a known reputation for herbal remedies and healing. If a harvest failed or if someone suffered misfortune after a quarrel, the source of the problem was often thought to be a witch.
In Scotland from the 16th to 18th centuries, between 3000 and 4000 people were tortured, convicted and executed as witches. The situation in Edinburgh was particularly tragic, with more people strangled and burnt at the stake on Edinburgh Castle's esplanade than anywhere else in Scotland.
Recently, there have been calls for a pardon, apology and a national memorial to mark those who were persecuted.
You can also find out more about this period in Scotland's history in The Survey of Scottish Witchcraft, compiled by The University of Edinburgh's School of History and Classics.
---
Explore Edinburgh's witch heritage
Major Thomas Weir, the Wizard of West Bow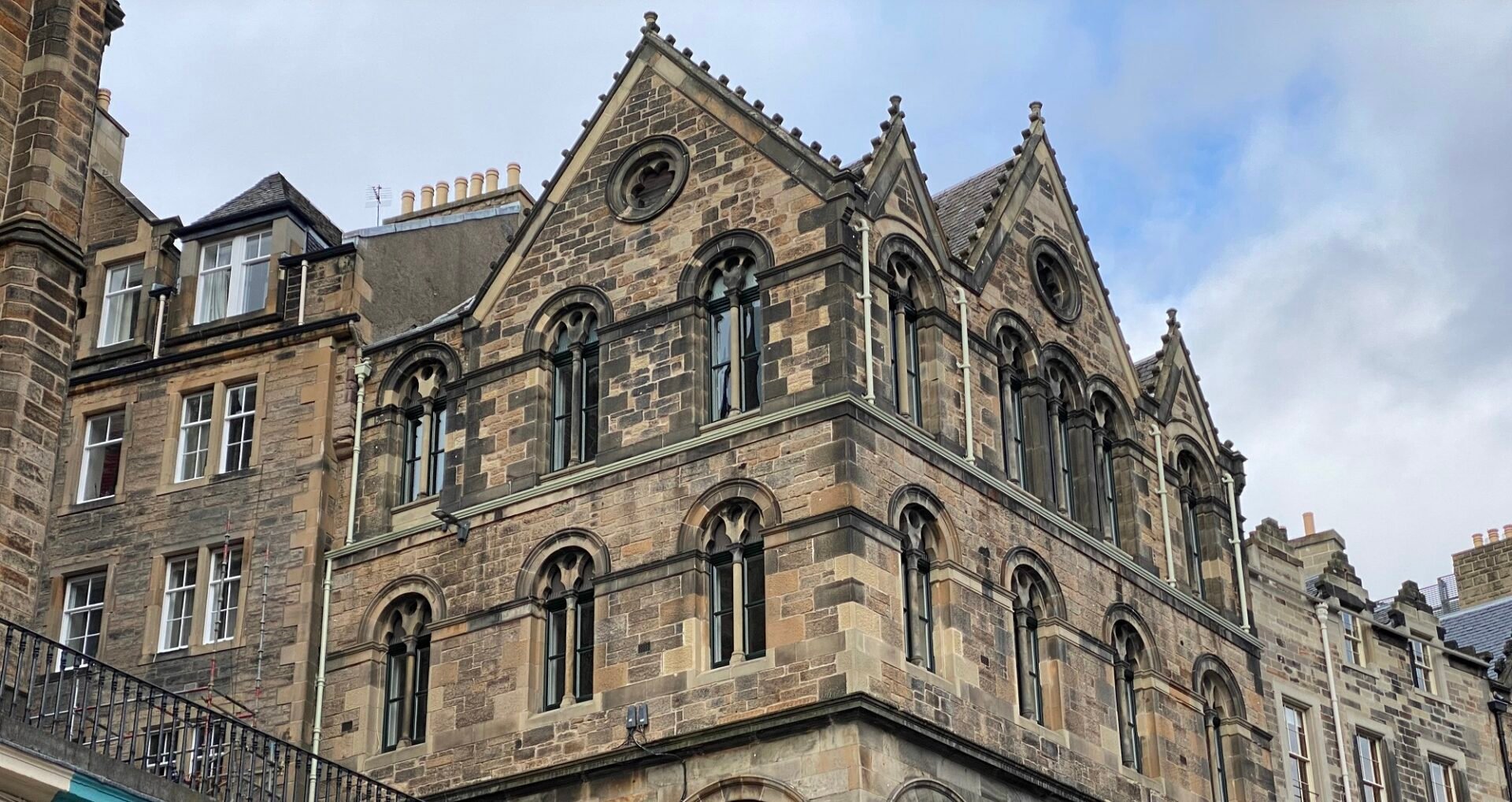 With its gently sweeping curve, cobbled streets and colourful shop fronts, it's easy to see why many people believe Edinburgh's West Bow and Victoria Street were the inspiration behind the magical Diagon Alley from the Harry Potter series. But this ancient, busy thoroughfare has its own unique witchcraft connection.
In 1670 it was the home of Major Thomas Weir, a well-respected member of Edinburgh society, who was said to have made a pact with the devil and was into all kinds of sorcery and witchcraft. On his sickbed he confessed to witchcraft – a claim backed up by his sister, adding that she too was guilty.
Both were executed for witchcraft and their house on West Bow lay empty for over a century. It was widely believed that the house was demolished sometime during the 19th century, but it now seems that some parts may still exist, hidden in the Quaker Meeting House on the upper terrace. Visitors have reported seeing Weir's ghostly figure walking through walls, more than 300 years after his death……
---
The Witches' Well
As you enter Edinburgh Castle's esplanade, make sure to look for The Witches' Well, a cast iron fountain which pays tribute to those who perished during this terrible period of Scottish history.
Commissioned in 1894 by local philanthropist Sir Patrick Geddes, it was designed by artist John Duncan. A plaque above the well and reads:
'This fountain, designed by John Duncan, R.S.A, is near the site on which many witches were burned at the stake. The wicked head and serene head signify that some used their exceptional knowledge for evil purposes while others were misunderstood and wished their kind nothing but good. The serpent has the dual significant of evil and of wisdom. The foxglove spray further emphasises the dual purposes of many common objects'.
---
Princes Street Gardens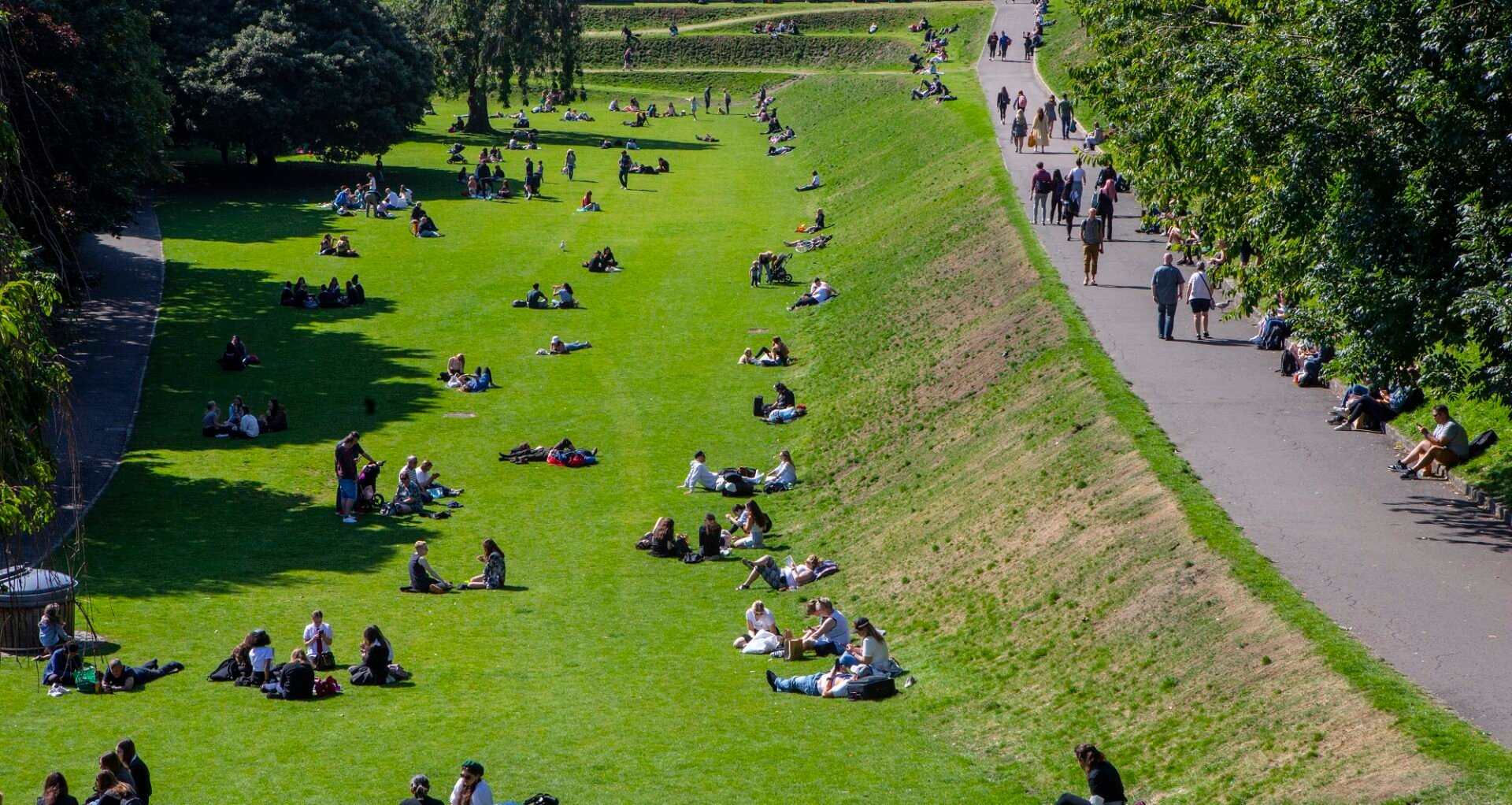 Today it is an oasis of trees and parkland, popular for picnics, open-air concerts and the city's festive market, but in the 17th century, Princes Street Gardens was not the sort of the place you would want to linger in for too long. Back then it was the Nor Loch, a foul smelling man-made loch that served as a waste pit for human and animal waste. This undesirable place was also where many suicides took place and criminals were drowned.
It is also thought that this was where many alleged witches were subjected to examination by so-called Witch Prickers. A common practice in Scotland, the suspect was pricked with a needle to see if they had the Devil's Mark (usually a birth mark or pimple). If they didn't bleed, they were condemned a witch.
In 1764 work started to drain the putrid loch and by the middle of the 19th century all remnants had, thankfully, vanished. Today, it is a much nicer place to spend the day.
---
Edinburgh's wizard-inspired attractions
If you're looking for ways to have a wizard-inspired day in Edinburgh, here are some spellbinding attractions to give a whirl.
Fancy something different from the normal afternoon tea? The Cauldron Bar offer a Wizard Afternoon Tea, an interactive and magical experience which is suitable for both adults and children. Guests have the opportunity to brew exciting teas using a working magic wand, while interacting with an experimental cake stand topped with a pulsing dragon egg!
Or how about brewing up a magical experience at the Department of Magic? Don your wizard robe, grab your magic wand and concoct a delicious elixir in their Magic Potions Tavern, or test your skills of ingenuity and bravery in the Escape Room. You need to hurry though, The Dark Lord is on his way and only you can stop him! As Department of Magic is underground, unfortunately it does not have disabled access.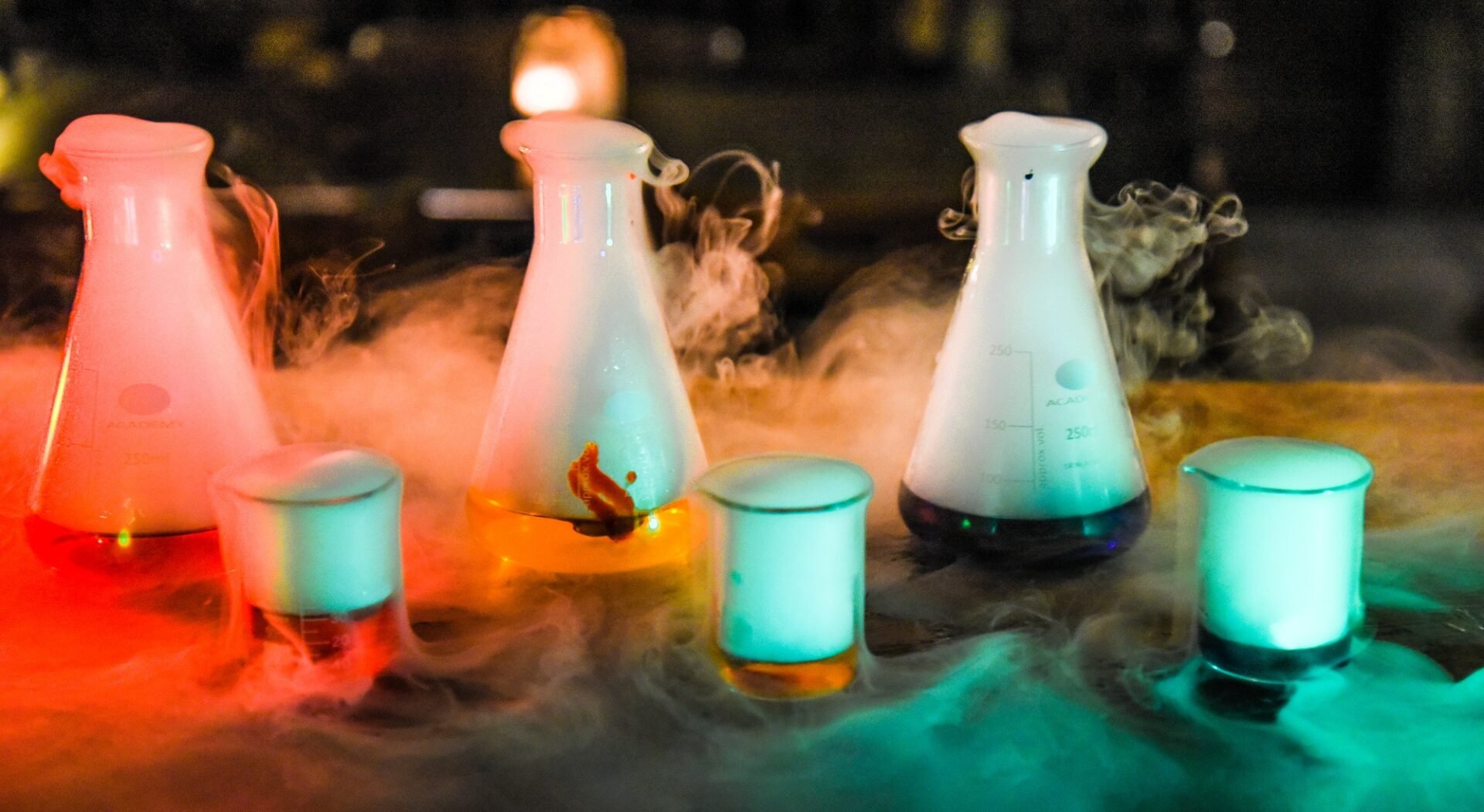 In need of a new wand or Hogwarts scarf? Both The Enchanted Galaxy and Museum Context are packed with all kinds of Harry Potter themed merchandise, as well as clothing, stationery and homewares from Game of Thrones, Star Wars and Marvel.
And every budding wizard needs a comfortable place to lay their head at night. With rooms taking inspiration from the Gryffindor dorm and common rooms, guests staying at Canongate Luxury Homestay will feel as though they have just stepped through the doors of Hogwarts. Or get your own magical literary juices flowing by checking into suite 552 at The Balmoral Hotel – the room where local author JK Rowling finished the last scenes of the final book, Harry Potter and the Deathly Hallows.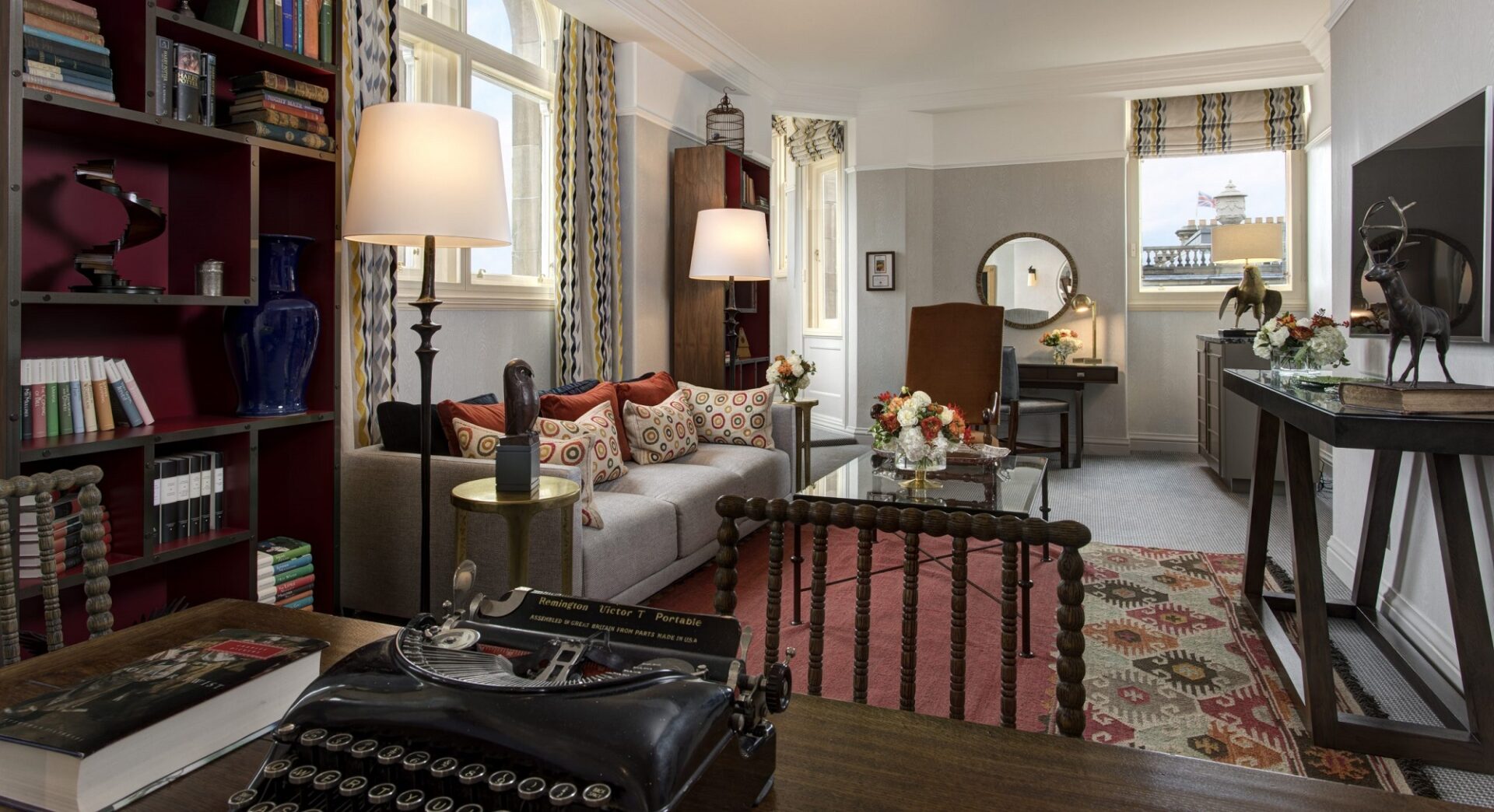 ---
Can't get enough of Harry Potter?
Get a real sense of Hogwarts and the Wizarding World, right here in Scotland's capital.
---
Favourite