Whether you love classic or contemporary, culture-lovers of all genres are spoilt for choice in Edinburgh. With an ever-evolving series of events, not to mention permanent exhibitions, the city has an art space, gallery or theatre to suit all interests.
That does mean that sometimes it's hard to know where to begin - so to get you started we've put together a list of just ten of Edinburgh's must-sees for arts and theatre lovers.
Traverse Theatre
Famous for
Creating and producing new and exciting shows that challenge, inform and entertain.
Opened in 1963, the Traverse Theatre's original aim was to keep the spirit of the Edinburgh festivals alive throughout the year. Today it not only does that, serving as a focal point for the Edinburgh Festival Fringe, but its focus on new writing in Scottish Theatre contributes to its other aim of entertaining and challenging audiences.
The Traverse has helped launch the careers of some of today's most exciting writers, while playing home to theatre that challenges the status quo and invites discussion and debate. The theatre also has an active engagement programme, encouraging budding and seasoned writers, directors and actors in their craft.
---
City Art Centre
Famous for
Its diverse yearly programme of events, workshops and talks, which include Scottish painting and photography, as well as contemporary arts and crafts.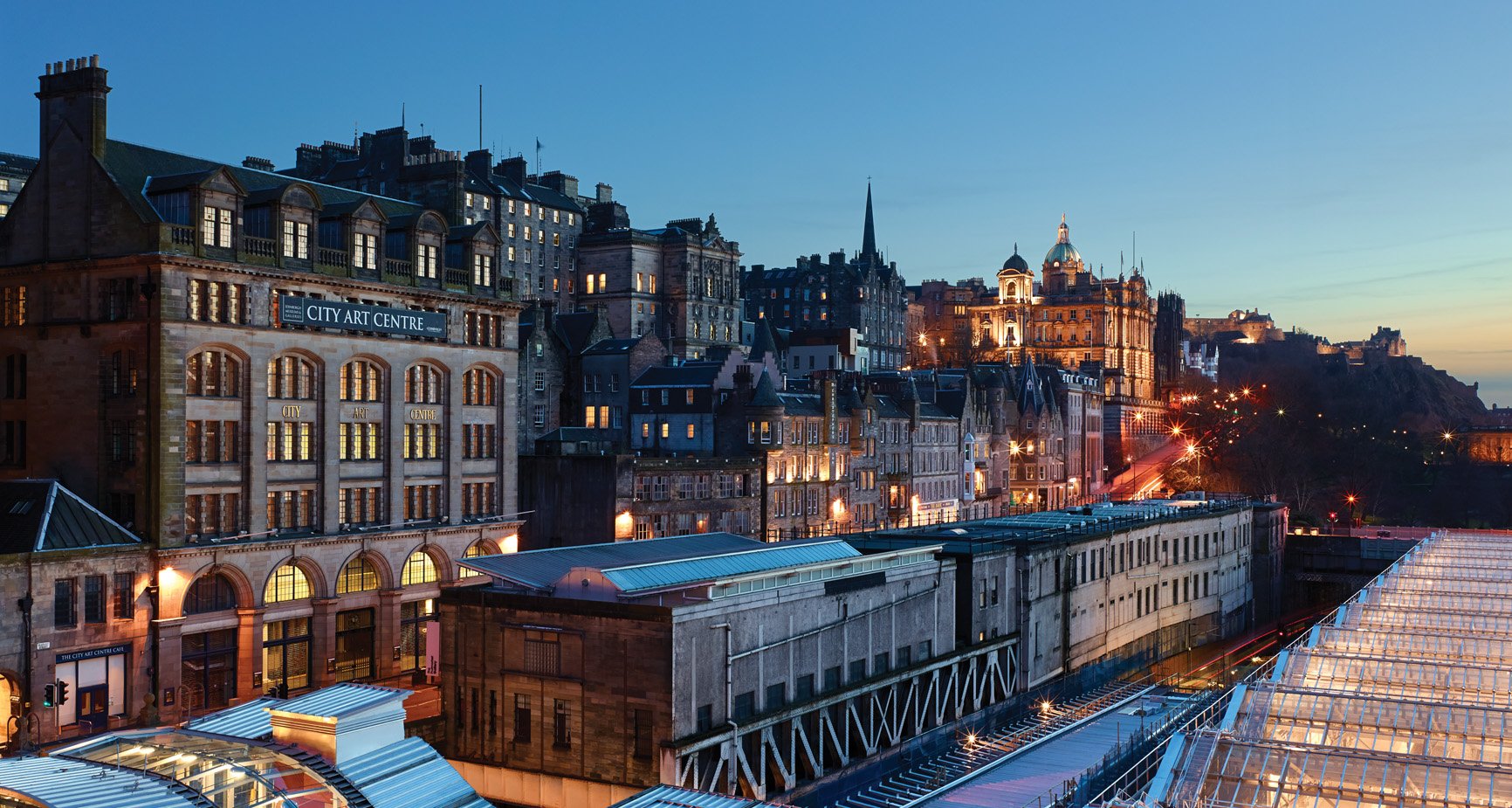 The City Art Centre, located just steps from Waverley Train Station, is one of Edinburgh's main art galleries, hosting one of the finest collections of Scottish Art. A busy programme of expertly curated exhibitions – refreshed and updated regularly and spread over six floors – makes the City Art Centre a place worth visiting again and again.
Past exhibitions have included Roman and Egyptian objects, rarely seen items from the city's collections, photography, contemporary art and design as well as architecture, sculpture and even artwork and costumes from the Star Wars films. After viewing the exhibitions – many of which are free – make sure you enjoy a bite to eat in the centre's brilliant Mimi's Bakehouse café.
---
Scottish National Gallery of Modern Art
Famous for
A sculpture garden featuring stunning works by leading artists such as Miró, Moore and Hepworth.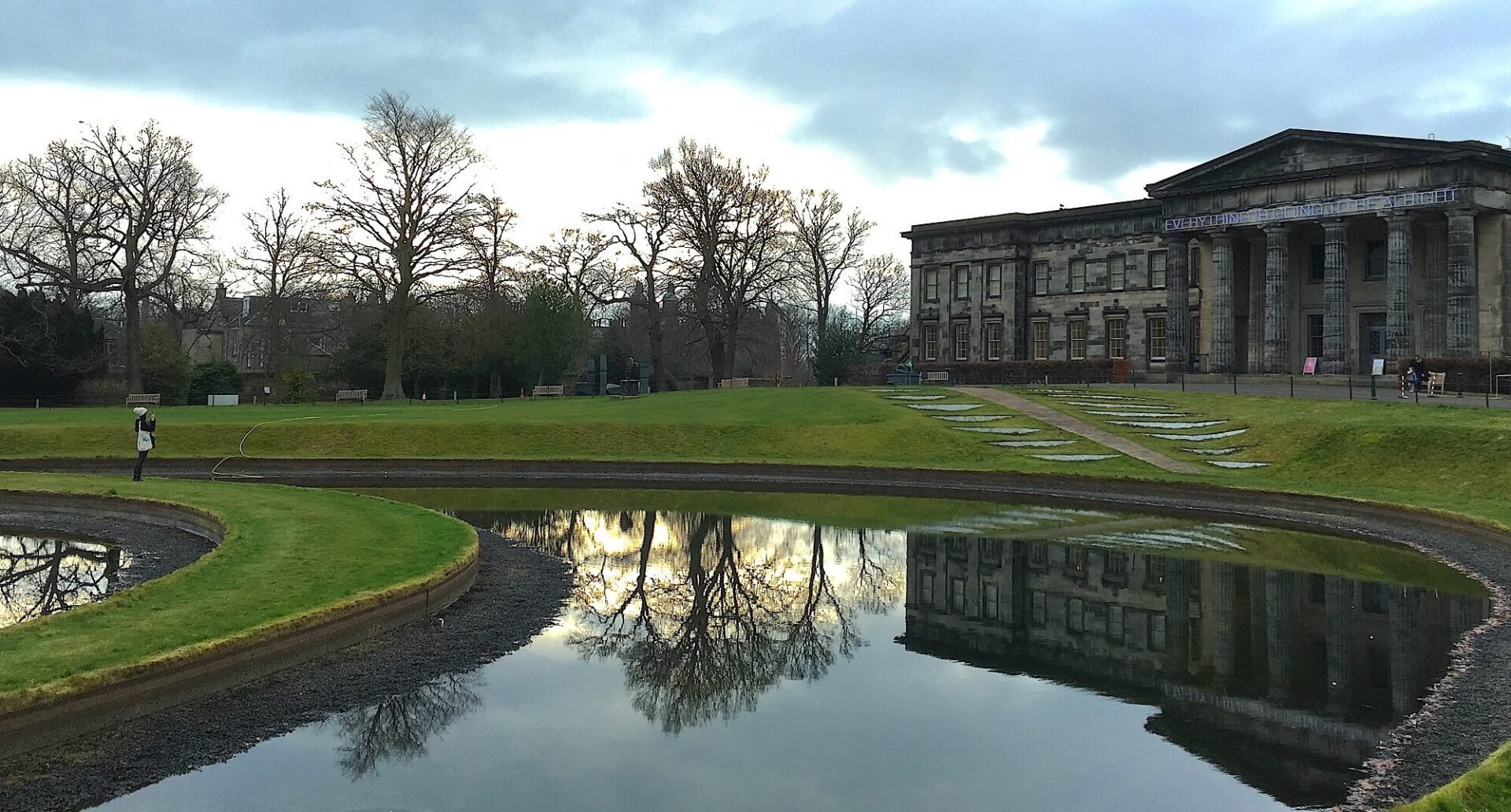 A 15 minute walk from Princes Street, The Scottish National Gallery of Modern Art is a must for fans of modern art.
Home to some of the finest treasures of 20th century art, the gallery's Modern One has a world-famous collection of Surrealism and Dada, with works by artists such as Matisse, Picasso, Vuillard and Dix, as well as an outstanding selection of paintings by Scottish artists including Peploe and Fergusson. While outside, it's expansive park features a range of fascinating sculptures from leading artists such as Joan Miró, Henry Moore and Barbara Hepworth.
---
Scottish National Portrait Gallery
Famous for
Its beauty both outside and inside. Take time to gaze up at the building's remarkable architecture, before stepping inside and discovering an astonishing collection of portraits in painting, photography, sculpture and film.
The Scottish National Portrait Gallery is one of Edinburgh's most remarkable buildings – a great red sandstone neo-gothic palace sitting proudly on the city's skyline. Opened to the public in 1889 as the world's first purpose-built portrait gallery, its displays explore different aspects of the story of Scotland and her people, told through a wealth of imagery including portraits of famous historical figures such as Mary Queen of Scots, Prince Charles Edward Stuart and Robert Burns, through to more recent pioneers in science, sport and the arts.
The building itself is as breathtaking internally as it is externally – running along the walls of the Great Hall is a painted frieze by 19th century artist William Hole. In reverse chronological order it depicts famous people from Scottish history including Robert Burns, Bonnie Prince Charlie, Mary Queen of Scots and many more.
---
The Scottish National Gallery
Famous for
Being home to one of the world's greatest art collections. Why not explore the collection further with one of their regular tours, workshops or talks.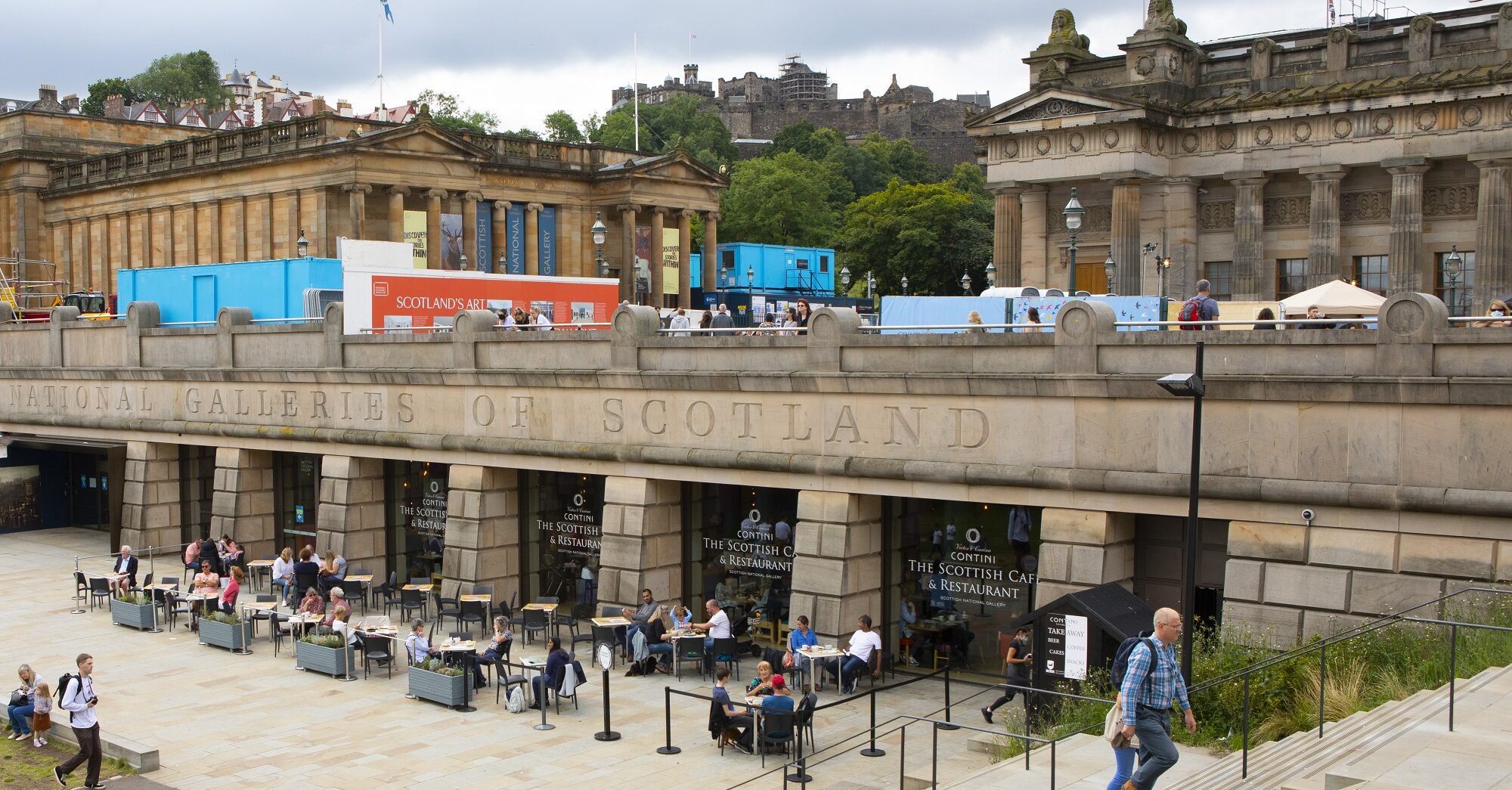 The Scottish National Gallery displays some of the greatest art in the world, including masterpieces by Botticelli, Raphael, Titian, Rembrandt, Vermeer, Constable, Turner, Monet, Van Gogh and Gauguin, amongst many others. The most comprehensive part of the collection covers the history of Scottish painting – all the major names, including Ramsay, Raeburn, Wilkie and McTaggart, are represented.
The Scottish National Gallery comprises both the National Gallery Building and the Royal Scottish Academy Building. Both buildings, designed by William Henry Playfair, stand in the heart of Edinburgh. Although originally built as separate structures, their histories have long been intertwined, and, since 2004, they have been physically connected by the underground gardens level.
---
Usher Hall
Famous for
Hosting acclaimed music performances across several genres – from classical and jazz to rock and folk.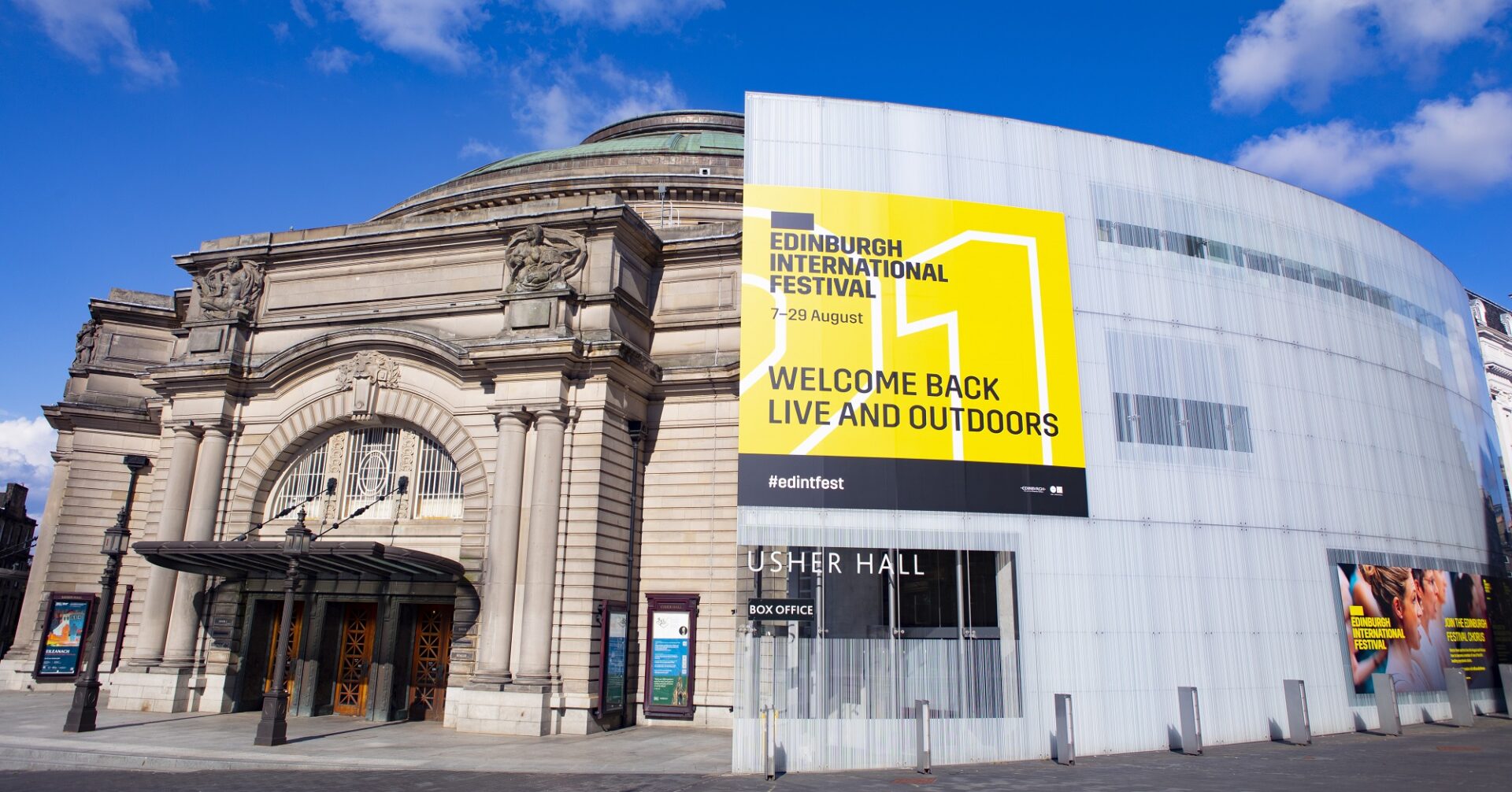 Scotland's only 5-star concert hall has hosted concerts year-round ranging from rock, pop, classical, jazz, world and folk music since its in 1914. Well-loved by performers and audiences alike from all over the world, the stunning Edwardian building offers magnificent acoustics, no matter the genre.
The Usher Hall is the city's key venue for visiting national and international orchestras and has been the main venue for the Edinburgh International Festival since 1947. An always fresh and regularly updated programme sees the venue play host to some of the world's finest musicians and performers.
---
Hidden Door Festival
Famous for
Breathing new life into old buildings and venues.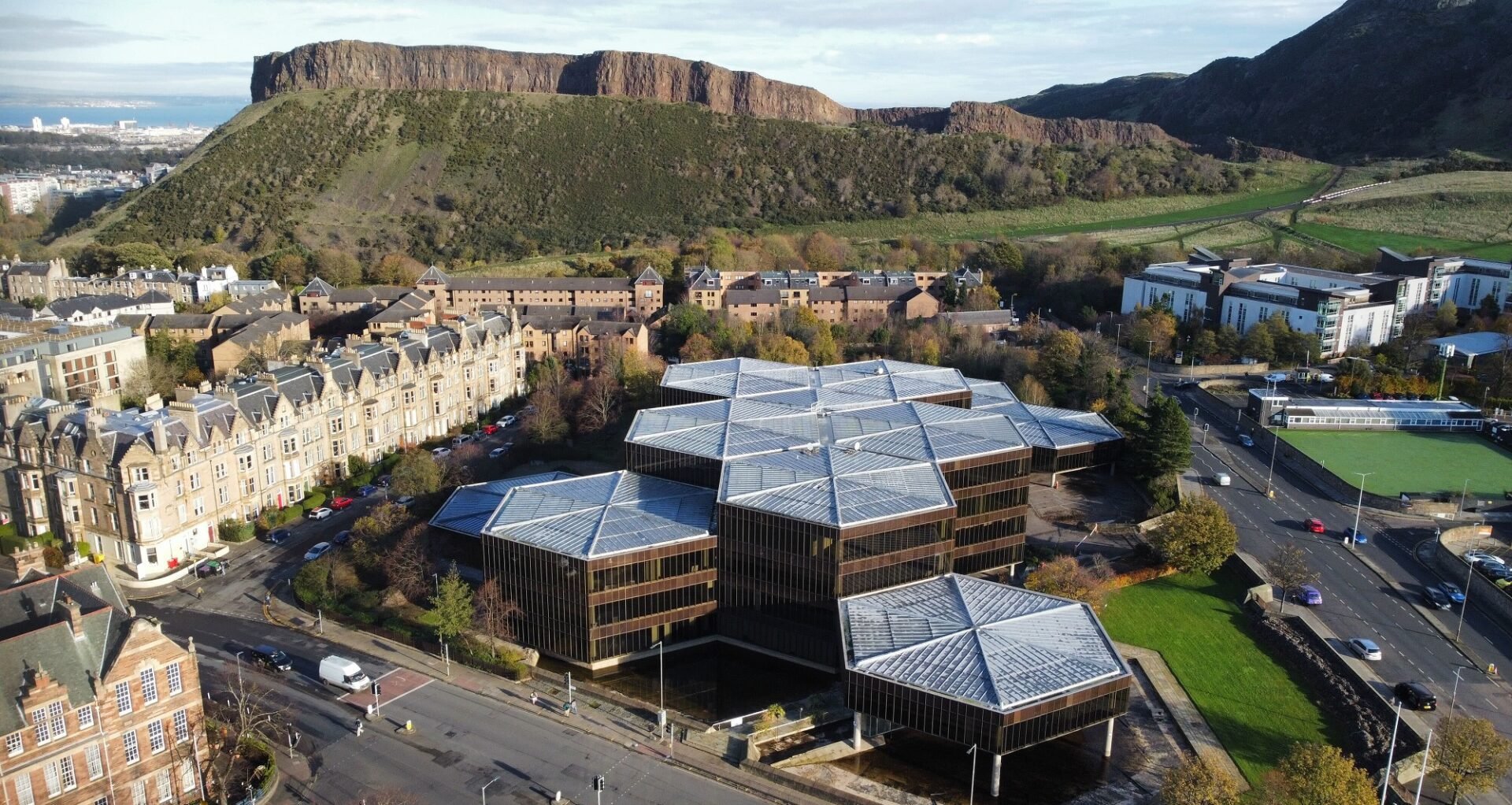 Hidden Door is an arts organisation which aims to open up urban spaces as a platform for new and emerging artists, musicians, theatre makers, film makers and poets. Peripatetic in nature, the Hidden Door Festival has hosted in disused spaces and venues around Edinburgh, revealing hidden parts of the city.
Steadily growing in size and reputation since establishing in 2014, when it hosted a 9 day festival in the abandoned Market Street vaults, in 2017 the festival breathed new life into the old Leith Theatre, bringing it back to life with art installations and experimental performances allowing audiences to explore a space left desolate for 25 years.
2022 saw the festival re-open the doors to old Royal High School, which had been closed since the 1960s, showcasing an outdoor festival of music, visual art, theatre, dance and spoken word, while in 2023 it set up home in a unused office block.
---
Dovecot Studios
Famous for
Showcasing the work of talented weavers and artists.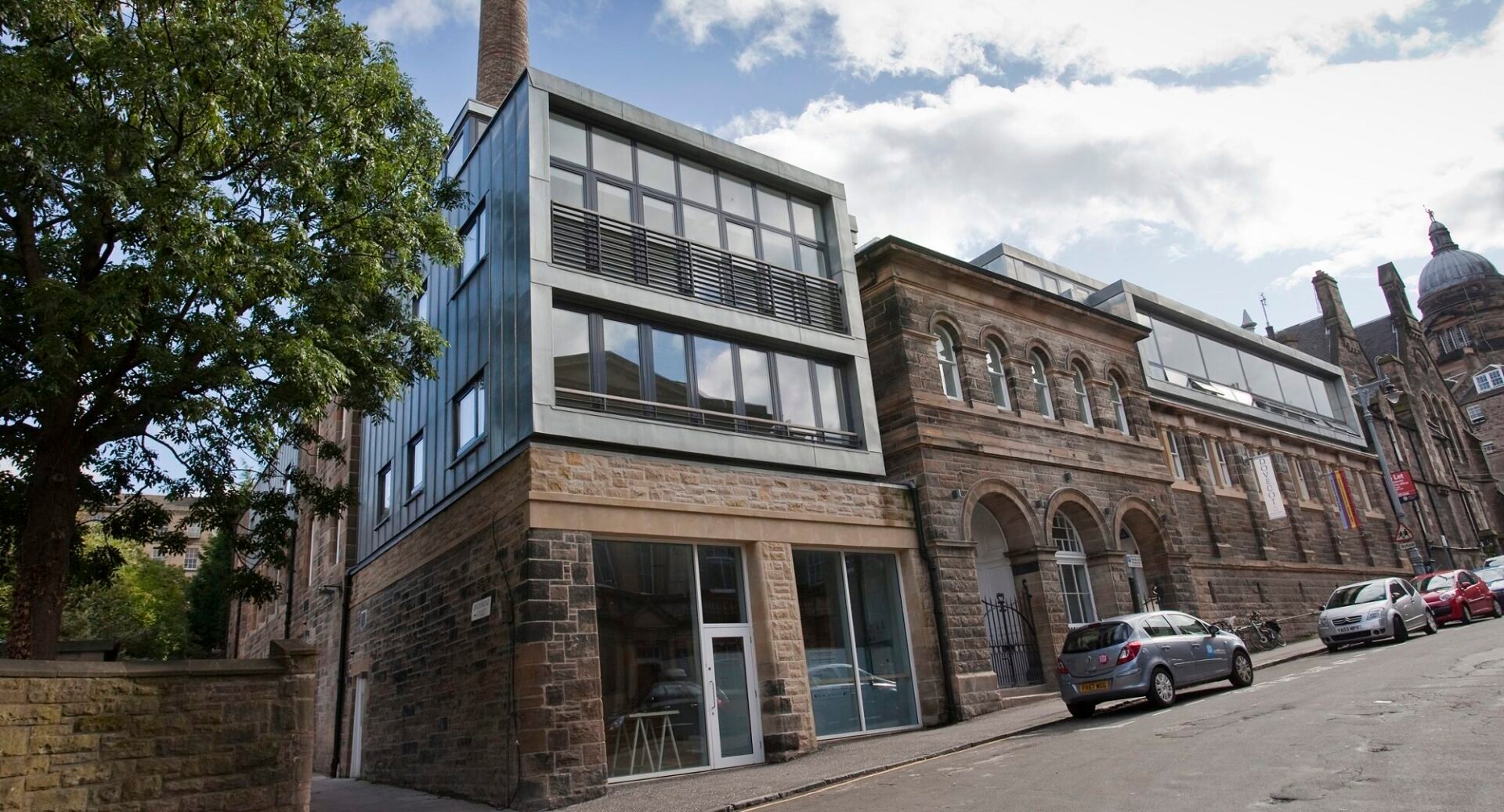 Dovecot Studios is a must-visit for anyone with an interest in tapestries and fine craftsmanship. The studio is home to five weavers and two apprentices and the gallery is home to collections curated by Dovecot as well as touring exhibitions featuring work by artists from around the world.
Visitors to Dovecot can explore exhibitions and attend events to learn about the tapestry studio's projects, as well as relax in the café and visit the studios' shop.
---
Playhouse Theatre
Famous for
Its year-round programme of shows – from comedy and drama to dance and musical theatre.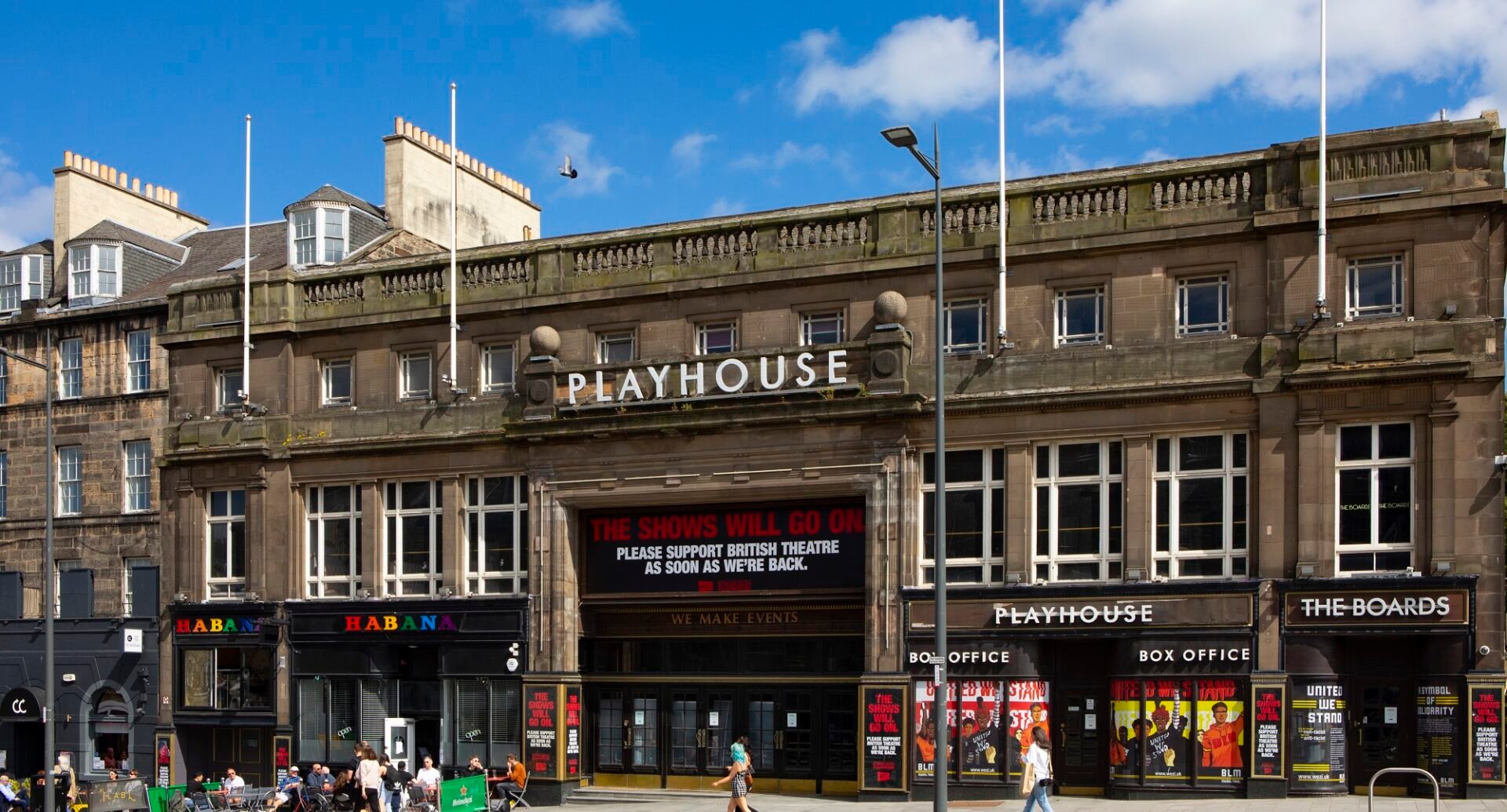 Seating over 3,000, the Edinburgh Playhouse is the UK's largest all seated theatre. Originally used as a cinema, the venue now hosts large scale touring productions and has played host to some of the biggest names in live music, comedy and musical theatre.
---
The Royal Lyceum Theatre
Famous for
A beautiful Victorian building which makes for a magical theatre experience.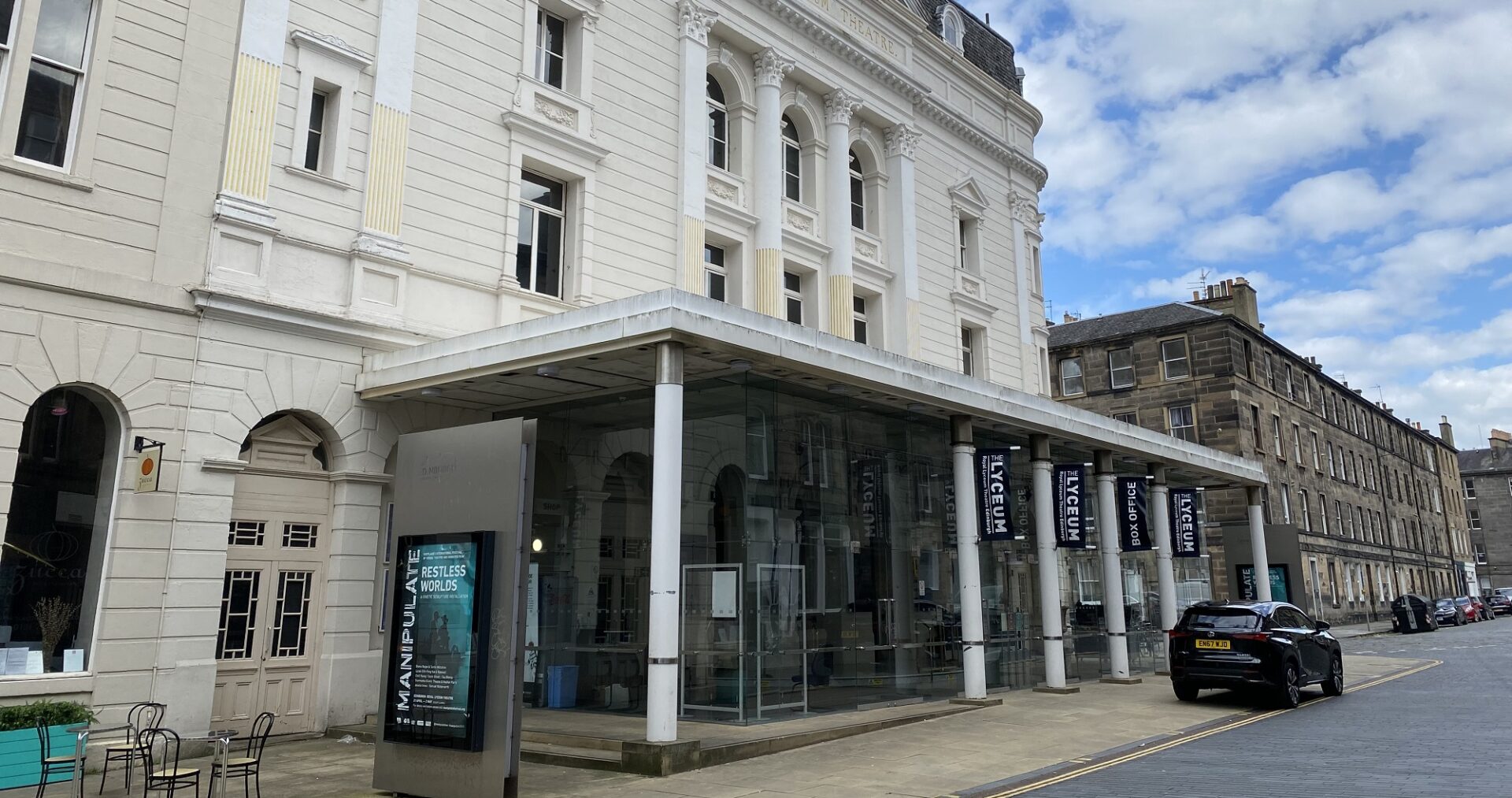 The Royal Lyceum Theatre is one of Scotland's leading producing theatres, and also one of the largest producing companies in the whole of the UK. Throughout its long history, the company has welcomed many stars to its stage including David Tennant, Alan Cumming and Emily Mortimer to Tony Conti, Ian McKellan and Marlene Dietrich.
The company's engagement and outreach programme are run through their Creative Learning team which also runs the Lyceum Youth Theatre which has helped launch the careers of many Scottish actors. All costumes and sets for productions are designed and built in Edinburgh.
---
Discover the History Behind Edinburgh's Theatres
From one of the oldest theatres in Scotland to the story behind the city's purpose-built concert hall, discover more about these fascinating buildings
---
Favourite