On Sunday 10 September, Edinburgh's famous Royal Mile will see 280 horses ride up it to celebrate the annual re-enactment of the ancient custom of the Edinburgh Riding of the Marches.
Led by Edinburgh's Lord Provost, pipe bands and flag-bearers, this free to attend historic event attracts worldwide riders and is an incredible event to be part of it. Entertainment starts on the cobbled streets of the Royal Mile from 12.30, with the arrival of the horses and riders at around 3.30pm.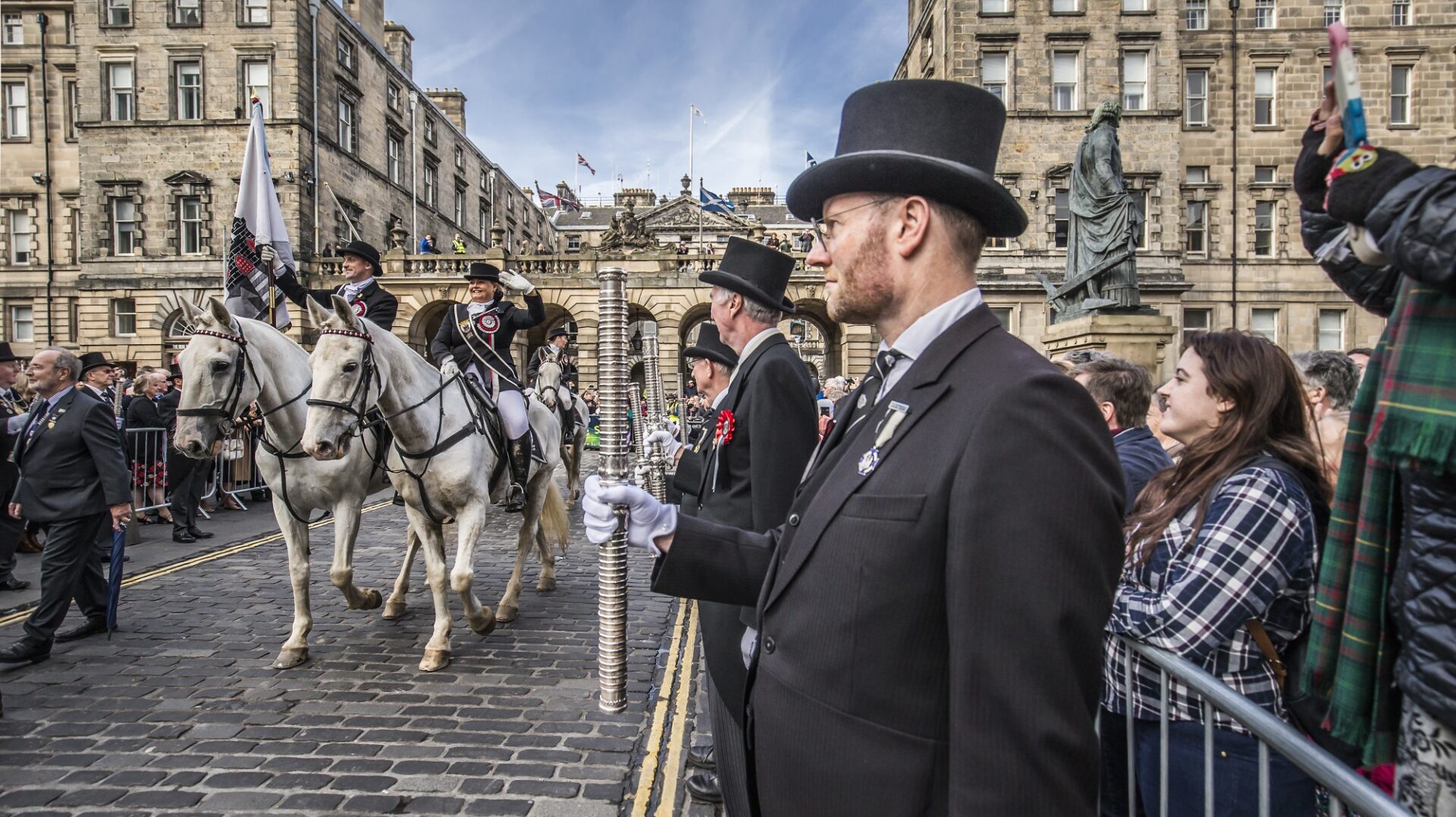 The roots of the Edinburgh Riding of the Marches date back to the 16th century when Edinburgh had to work hard to protect its common land from attack by raiders. The ancient custom of inspecting the 'burgh marches' or 'boundaries' became a regular occurrence. Historical records from 1584 show that the 'nichtbouris' of Edinburgh were instructed to meet at the Lord Provost's house and be ready to inspect the marches. Towns people who did not attend the event were fined! Rides were held on a regular basis between 1579 and 1718. No other ridings were carried out until 1946 when a special Riding of the Marches was held in Edinburgh to celebrate peace and the end of World War II.
Today's modern-day event includes an epic 26 mile route which finishes in a grand cavalcade up Edinburgh's most famous street, the Royal Mile.
This will also be a rare opportunity to see the ceremonial 'Blue Blanket'. The original was said to have been the battle flag of the Edinburgh Trades at the Battle of Flodden in 1513. For more details, see the Edinburgh Riding of the Marches website.
---