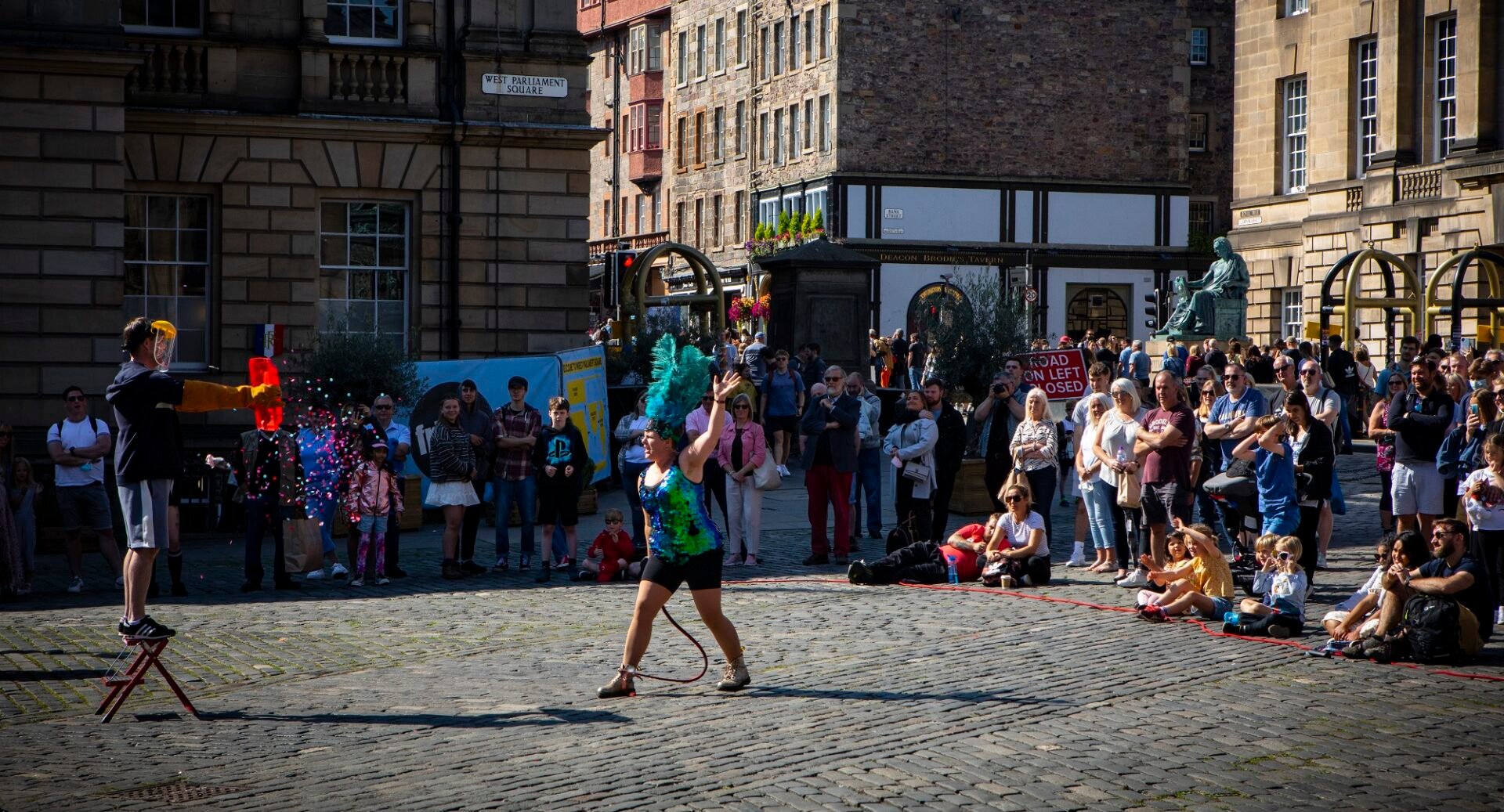 Edinburgh Festival Fringe
A vast, wonderful, sprawling cornucopia of delights, oddities, sophistication, comedy, tragedy and utter indescribability – and that's just during a five minute walk down the Royal Mile at Edinburgh Festival Fringe time…
The Edinburgh Festival Fringe runs from 04 – 28 August 2023.
About Edinburgh Festival Fringe
Theatre, comedy, dance, circus, cabaret, children's shows, musicals, opera, music, spoken word, exhibitions – Edinburgh Festival Fringe has so much going on that to try to properly sum it up quickly is virtually impossible. Put it this way – the brochure is over 400 pages long. What we're trying to say is that it's huge. Really huge. In fact, the Edinburgh Fringe is unquestionably the biggest arts festival in the world.
The Fringe is open to everyone – anyone can put on a show here. Every year up-and-coming artists flock to Edinburgh to try out new material, hoping to follow in the footsteps of household names who got their big break here (Stephen Fry, Hugh Laurie, Emma Thompson, John Cleese and Rowan Atkinson, to name just a few), while established names return again and again to romp in the artistic vibrancy of this incredible festival.
With its gargantuan size, the Fringe can seem a bit daunting at first, but as you leaf through the programme you'll discover this is a wonderful and (almost) endless collection of opportunities – there really is something for everyone at the Fringe. The best way is often just to plunge in headfirst and see what takes your fancy.
---
History of the Edinburgh Festival Fringe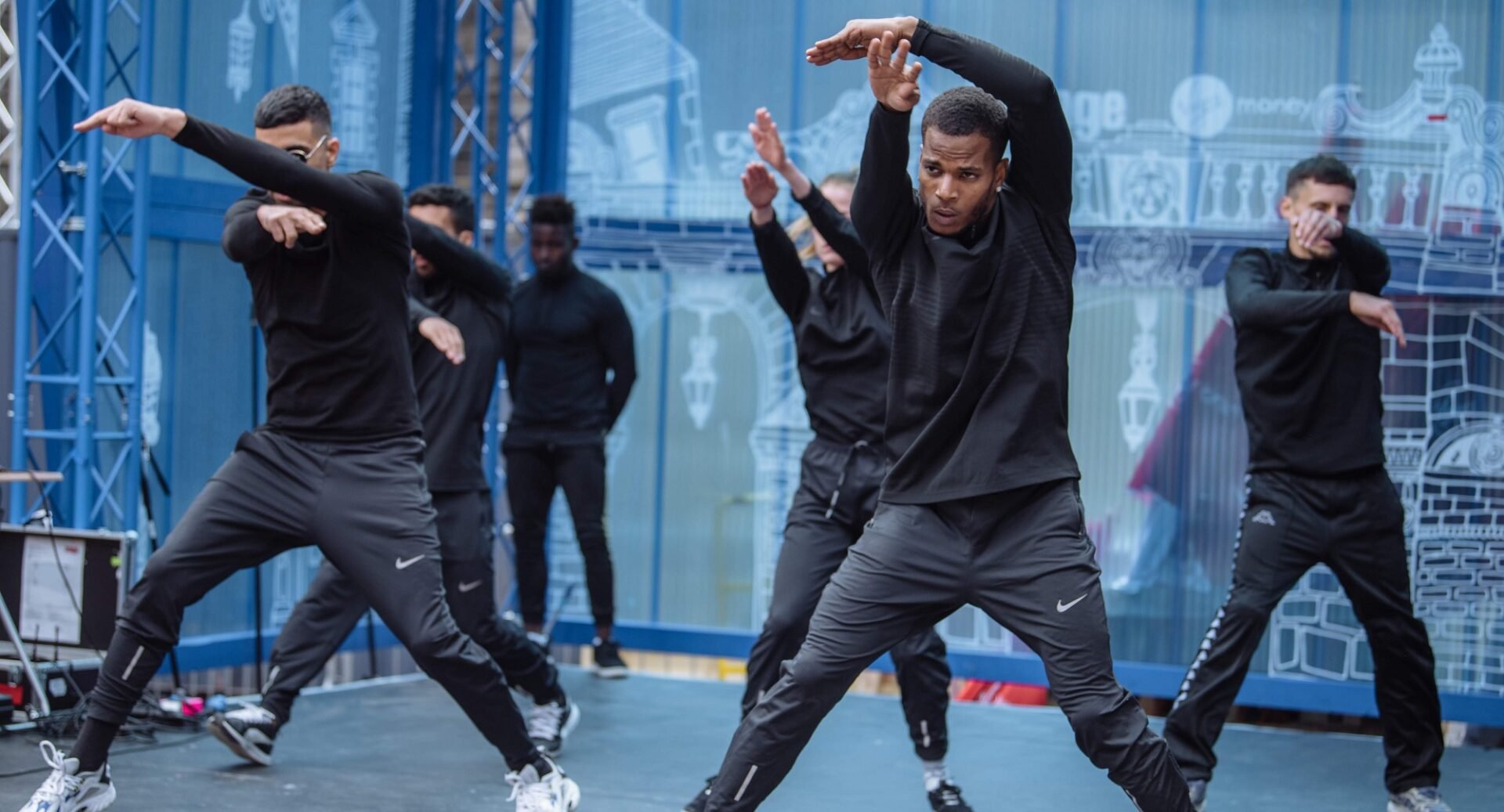 The Fringe story dates back to 1947, back when the Edinburgh International Festival was still in its infancy. Even though they hadn't been invited to perform in the International Festival, eight theatre groups came up to Edinburgh anyway and put on their own productions outside the regular programme. These shows became known as the "Fringe" of the festival – and the name stuck.
Over the next few years more performers followed their example and in 1958 the Festival Fringe Society was formed. This formalised the existence of the growing collection of performances, provided information to artists, published a programme and brought it all together under a central box office.
However, the society kept the same spirit that came from those ad hoc performances back in 1947 and even to this day the society doesn't select or censor any performances. Anyone who wants to put on a show and secure a venue is welcome to perform at the Edinburgh Festival Fringe.
---
Find the Fringe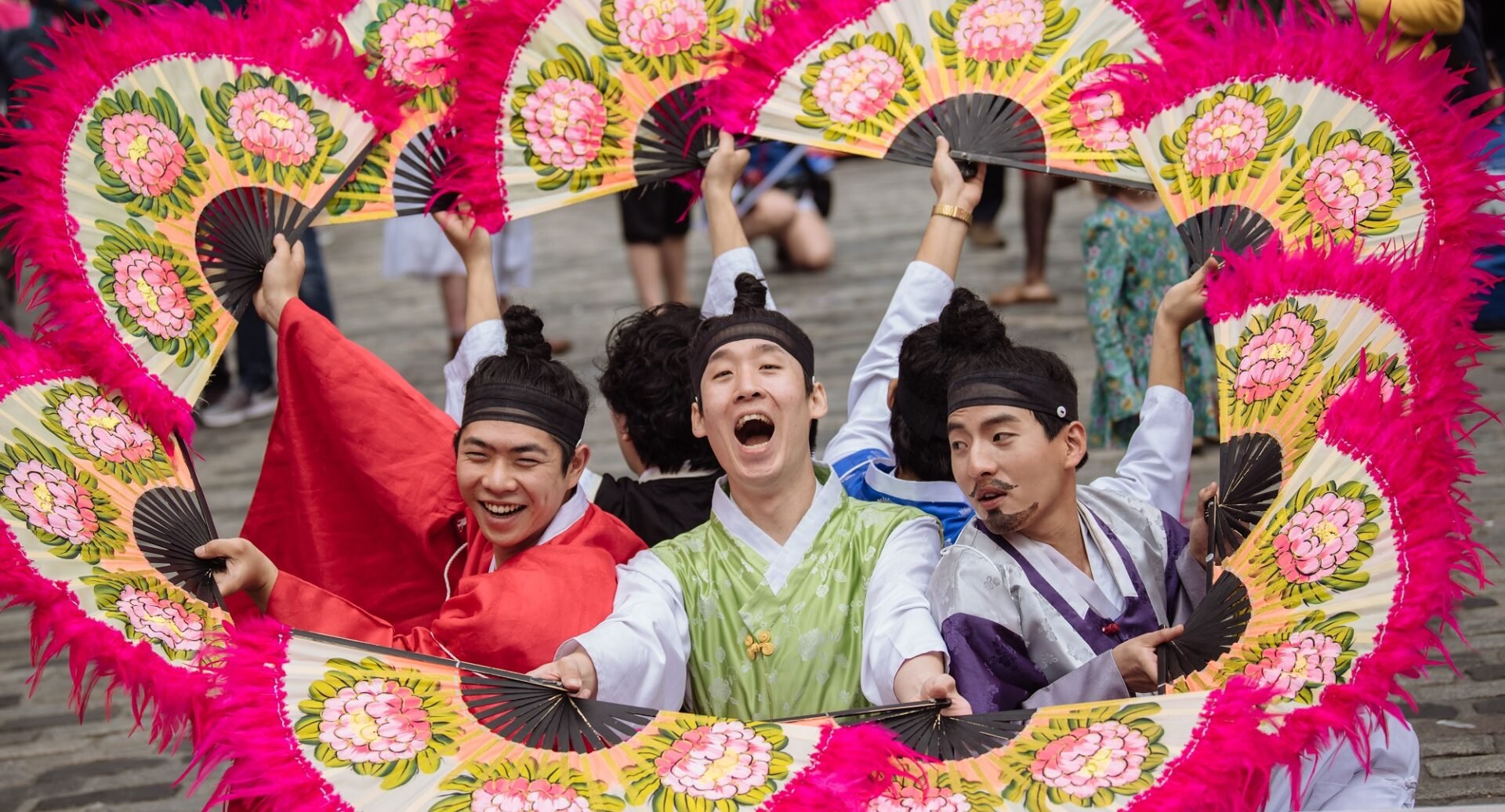 If you're in Edinburgh during the month of August, the Edinburgh Festival Fringe is pretty hard to mis – with flyers being offered at every turn and intriguing street performers popping up everywhere.
Indeed, the spread of the Fringe is far and wide across Edinburgh, ranging from grand theatres to small basements. The main players include The Pleasance, Assembly Rooms and Gilded Balloon, but there are a huge number of venues across the city opening their doors to performers.
On a budget? Enjoying the Fringe needn't break the bank. A lot of shows offer two for one tickets on selected dates. Over the last few years, the Free Fringe has gained huge popularity, with some venues putting on shows that are free of charge. However, be prepared to pop some change in the performer's hat or bucket as you leave!
With a growing variety of performances every year, the best thing you can do come festival time is grab a programme and take a chance on whatever takes your fancy. Listen to people in the box office queue and ask what they have enjoyed or download the Fringe App and head to a performance that is nearby. Whatever you do, allow yourself to get sucked into the electric atmosphere.
2023 – #FillYerBoots
Defined by the Collins English Dictionary as, 'to get as much of something valuable or desirable as you can', the theme of 2023's bumper programme is #FillYerBoots, a phrase which captures the sheer size and diversity of the Fringe.
Festival goers will be able to choose from 3,013 shows, featuring everything from mental health, gender and gender identity to politics, class and climate action. 248 venues across the city will welcome performers from across the globe: from homegrown talent to international artists, up-and-coming to and established artists.
The Royal Mile and Mound Precinct will be home to a daily programme of family-friendly, BSL interpretation and wheelchair accessible street performances, as well as hosting the Half Price Hut.
New for 2023, The Edinburgh Festival Fringe App will feature many useful features, including full programme listings, the ability to book tickets on the go and a 'nearby now' function to find shows nearby starting soon. It will be available for download in late July.
It's the largest arts festival in the world. And it's right on your doorstep.
Discover more about the Edinburgh Festival Fringe and plan your trip for 2023.
---
Discover more about Edinburgh's festivals
Edinburgh has a jam-packed festival schedule all year around. Whether you love the arts or are mad about science, there's a festival for you.
---
This page was created in collaboration with our friends at Festivals Edinburgh.
---
Edinburgh Jazz & Blues Festival

Get into the groove and come along to the Edinburgh Jazz & Blues Festival. The Edinburgh…

The Royal Edinburgh Military Tattoo

One of the most iconic events on the festival calendar, this is a must-see show for all the…

Edinburgh International Festival

The one that started it all off. The Edinburgh International Festival is an unparalleled celebration of music,…

Edinburgh Festival Fringe

A vast, wonderful, sprawling cornucopia of delights, oddities, sophistication, comedy, tragedy and utter indescribability – and that's…

Edinburgh Art Festival

Featuring over 40 exhibitions each year, Edinburgh Art Festival is the platform for the visual arts at…

Edinburgh International Book Festival

Discover new writers and meet your favourite authors at creative writing workshops, book signings and author talks –…

Edinburgh International Film Festival

Following uncertainty in 2022 as to its future, the Edinburgh International Film Festival makes a…

The Scottish International Storytelling Festival

Let your imagination run wild at the Scottish International Storytelling Festival. Are you sitting comfortably? Then…

Edinburgh's Christmas & Hogmanay

Make sure your Christmas is a real cracker – celebrate it in Edinburgh. Edinburgh truly sparkles…

Edinburgh Science Festival

Edinburgh has long been renowned as a place of learning, innovation and scientific achievement – so it's…

Edinburgh International Children's Festival

The Edinburgh International Children's Festival presents the world's best theatre and dance for children, with performances that…