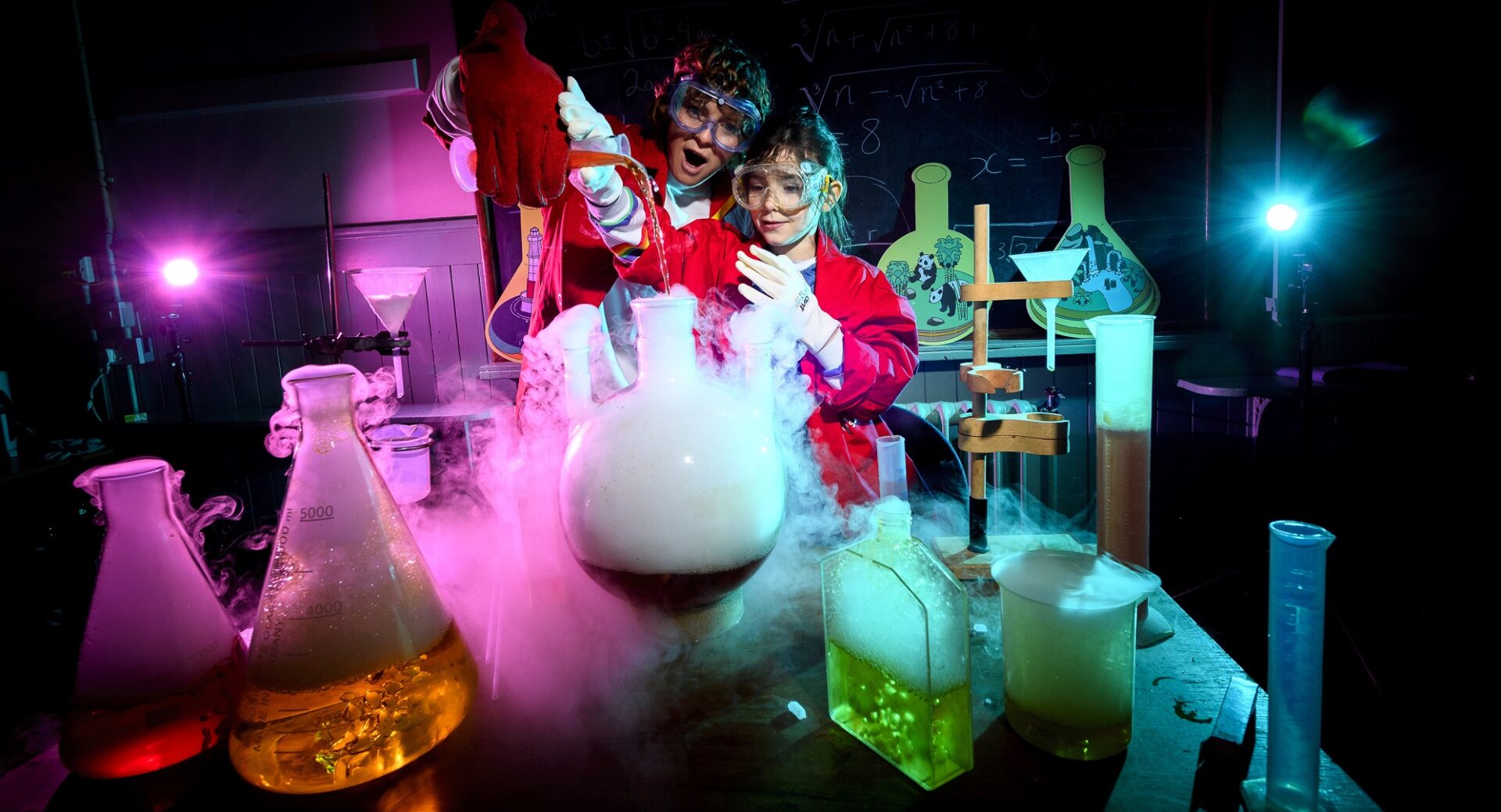 Image Credit: Edinburgh Science Festival, Ian Georgeson
Edinburgh Science Festival
Edinburgh has long been renowned as a place of learning, innovation and scientific achievement – so it's particularly appropriate that the capital was also the birthplace of the world's very first public science festival.
The year was 1989 – Valentina Tereshkova, the first woman in space, was on hand to inaugurate a brand new addition to Edinburgh's growing festivals line-up – The Edinburgh Science Festival.
Edinburgh Science Festival will return from 30 March to 14 April 2024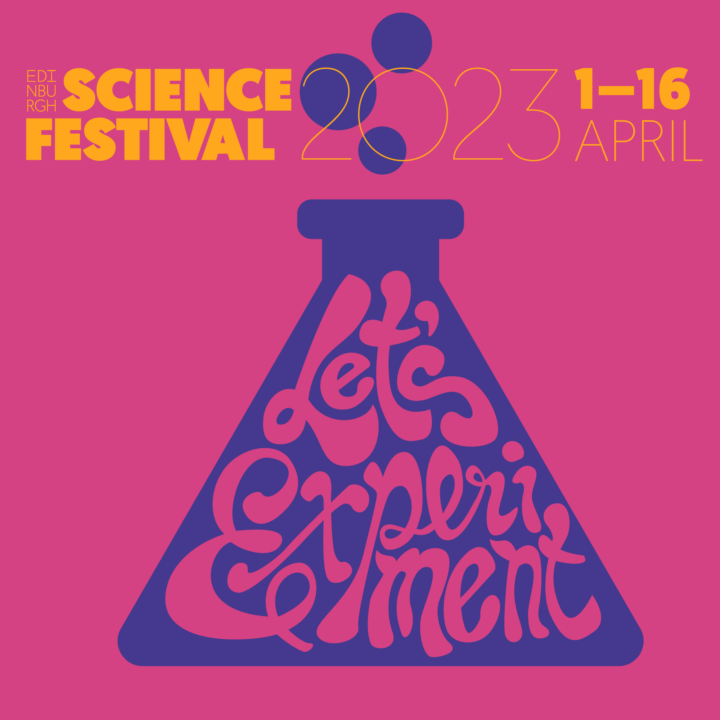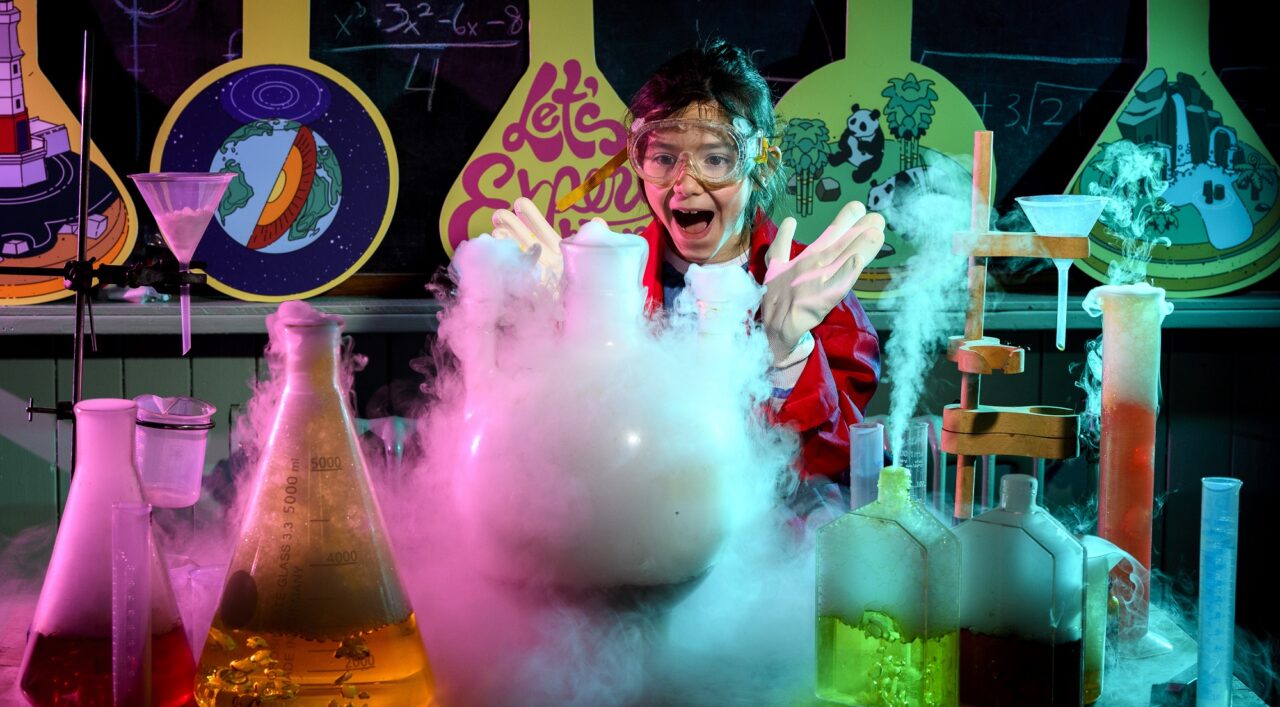 About Edinburgh Science Festival
Edinburgh Science Festival is the UK's largest science festival and for 2 weeks each spring offers a range of amazing experiences for all ages, with a programme of exhibitions, events, workshops, performances, screenings and discussions between some of the world's foremost scientific minds.
The festival's programme takes over numerous venues and locations around Edinburgh and with one-third of the programme free to access, it offers the perfect opportunity to release your inner scientist.
Whether your interests lie in robotics, space, the diversity of life on earth, climate change or the deep oceans, each year's programme offers something for everyone.
Children (and grown-ups too) will love the interactive exhibitions and workshops where participants can get their hands dirty while learning about the science behind spaceships, weather, dinosaurs, the human body and much, much more.
Meanwhile, adults can look forward to a range of entertaining evening events including discussions, debates, performances, food and drink and hands-on experiences, plus lots of audience participation.
---
Edinburgh Science Festival in the global community
The Science Festival also goes beyond the city of Edinburgh, with initiatives like its primary school education programme that tours Scotland. Since 2011, it has also been the content programming partner for the Abu Dhabi Science Festival.
The festival has also sent representatives, shows and workshops around the globe to the likes of destinations such as India, China, Germany and Brazil.
---
Discover more about Edinburgh's festivals
Edinburgh has a jam-packed festival schedule all year around. Whether you love the arts or are mad about science, there's a festival for you.
---
Edinburgh Jazz & Blues Festival

Get into the groove and come along to the Edinburgh Jazz & Blues Festival. The Edinburgh…

The Royal Edinburgh Military Tattoo

One of the most iconic events on the festival calendar, this is a must-see show for all the…

Edinburgh International Festival

The one that started it all off. The Edinburgh International Festival is an unparalleled celebration of music,…

Edinburgh Festival Fringe

A vast, wonderful, sprawling cornucopia of delights, oddities, sophistication, comedy, tragedy and utter indescribability – and that's…

Edinburgh Art Festival

Featuring over 40 exhibitions each year, Edinburgh Art Festival is the platform for the visual arts at…

Edinburgh International Book Festival

Discover new writers and meet your favourite authors at creative writing workshops, book signings and author talks –…

Edinburgh International Film Festival

Following uncertainty in 2022 as to its future, the Edinburgh International Film Festival makes a…

The Scottish International Storytelling Festival

Let your imagination run wild at the Scottish International Storytelling Festival. Are you sitting comfortably? Then…

Edinburgh's Christmas & Hogmanay

Make sure your Christmas is a real cracker – celebrate it in Edinburgh. Edinburgh truly sparkles…

Edinburgh Science Festival

Edinburgh has long been renowned as a place of learning, innovation and scientific achievement – so it's…

Edinburgh International Children's Festival

The Edinburgh International Children's Festival presents the world's best theatre and dance for children, with performances that…