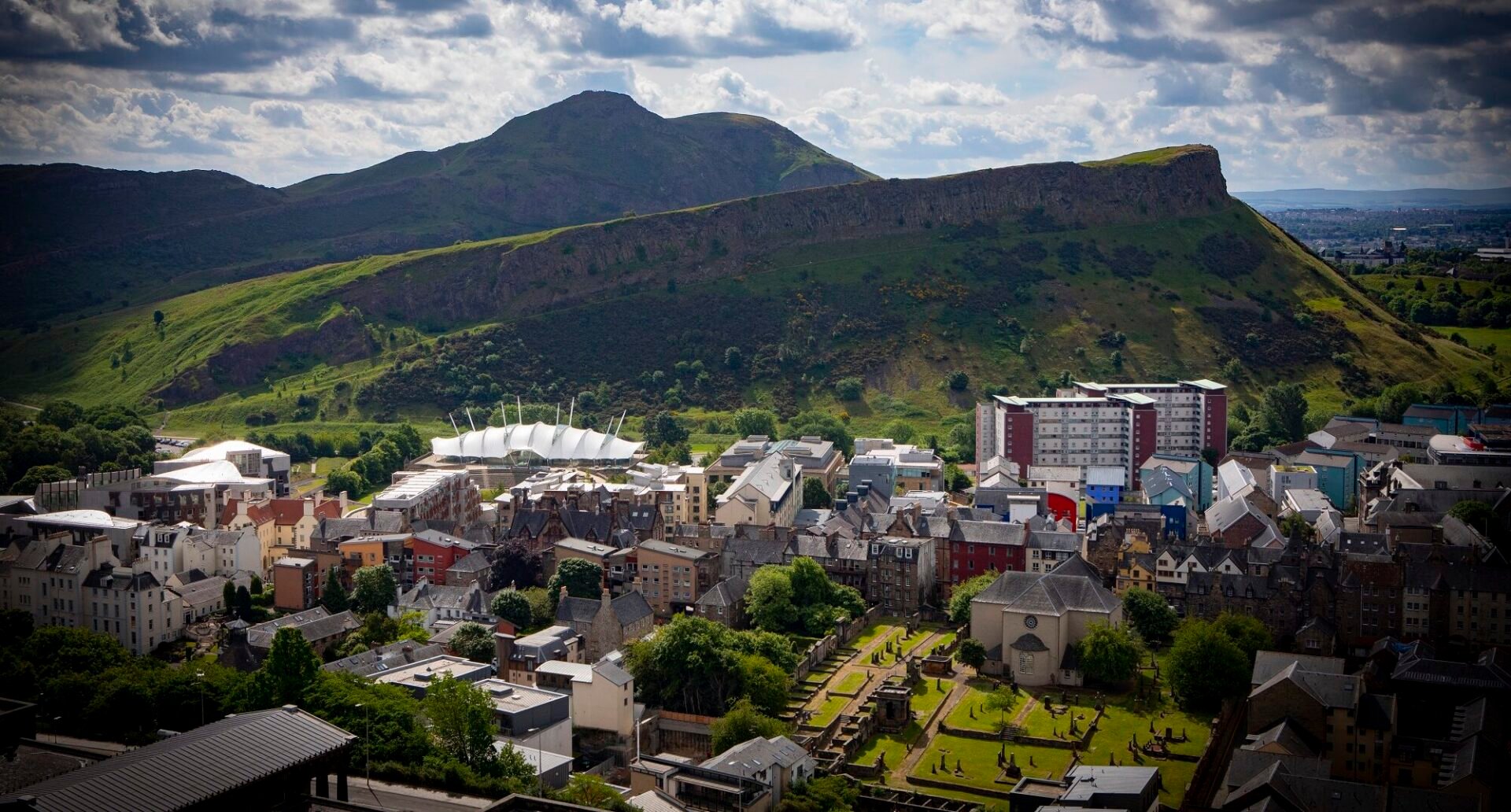 From galleries to castles, historic houses to outdoor spaces, there are several attractions in Edinburgh which are holders of a Green Tourism Gold award – the highest level award. This accolade demonstrates their commitment to be an environmentally responsible visitor attraction, championing sustainable practices and promoting green tourism.
Museums and galleries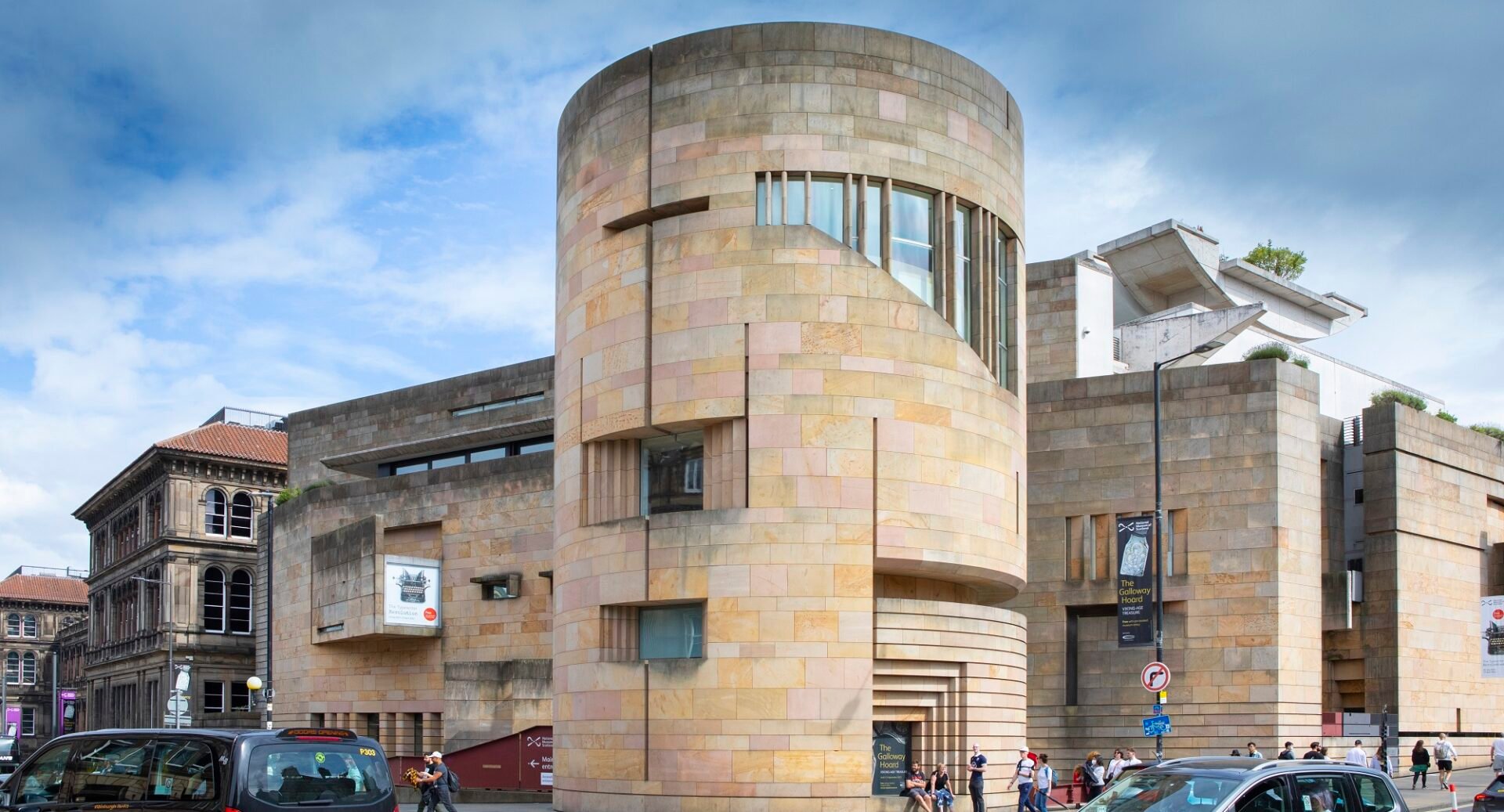 Home to one of the best collections of fine art in the world and encompassing historical and contemporary masterpieces, all of the National Galleries of Scotland venues (Scottish National Gallery, Scottish National Gallery of Modern Art and Scottish National Portrait Gallery) have been granted a gold award, including their mouth-watering cafes.
Enter a world of discovery at The National Museum of Scotland. Spanning everything from dinosaurs and natural wildlife to spacecraft and modern fashion, you can easily spend hours here. Or for a day of all-things aeronautical, don't miss a trip to their sister attraction, The National Museum of Flight. Just 40 minutes by car from central Edinburgh and located within a historic airfield, it offers a fantastic way to explore the history and drama of flight. Learn how the site was used as a Royal Air Force base during WWII, climb aboard The Concorde Experience and discover how today's engineers are working to make air travel eco-friendlier.
View both museum's Vision for Sustainable Development
From the Big Bang to climate change, learn all about our astonishing planet at Dynamic Earth. Plunge into the ocean depths to explore the wonders of the deep or see stars explode as you fly through the universe on a spaceship – however you spend your day here, it'll be out of this world!
View Dynamic Earth's Environmental Policy
---
Historic attractions and tours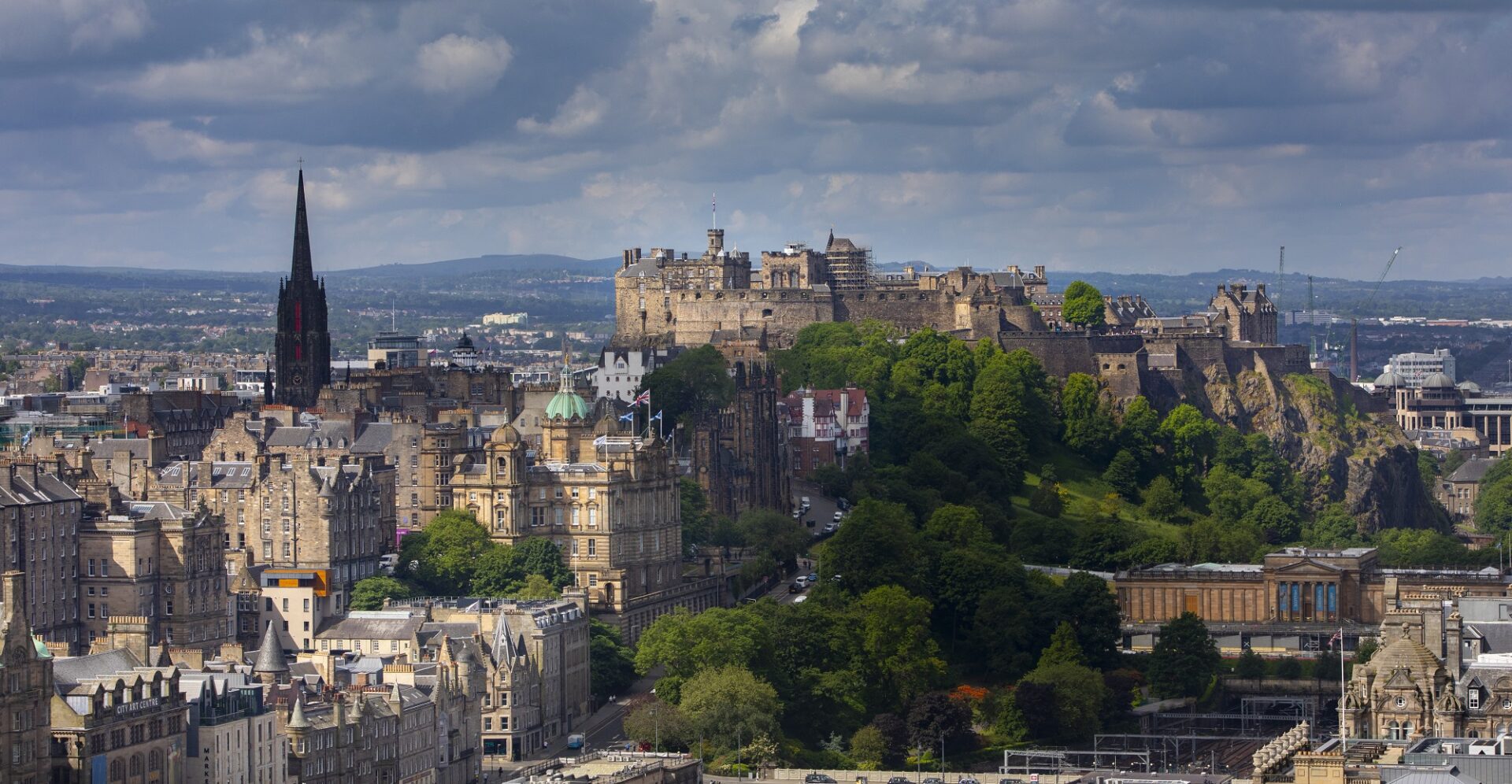 At the heart of Scotland's life for over 1000 years, Edinburgh Castle has witnessed many notable events – from royal ceremonies, medieval parliaments and lavish feasts to ruthless politics, raids and mighty military action. Visit today and see some unique items relating to Scotland's history, including the Stone of Destiny, Scotland's ancient kingmaking stone, and the Honours of Scotland, Britain's oldest crown jewels.
View Edinburgh Castle's Sustainability Charter
Dating to the 14th century, Craigmillar Castle – or Edinburgh's 'other castle' – is steeped in history. Delve into the castle's nooks and crannies and discover a family residence with great hall, prison and ancient garden.
View Craigmillar Castle's Sustainability Charter
Founded in 1446, Rosslyn Chapel came to prominence after it featured in Dan Brown's 2003 novel The Da Vinci Code, and subsequent film in 2006. Take it a tour of this magnificent chapel and discover ornate stonework, mysterious symbolism and stunning stained glass.
Just 7 miles from the centre of Edinburgh, Roslin Village can be reached via Lothian's Buses 37 service. The chapel is then a few minutes' walk from the bus stop.
Explore Rosslyn Chapel's Green Policy
Her Majesty Queen Elizabeth's former floating palace for over 40 years, step aboard The Royal Yacht Britannia and discover stories of life at sea for both the Royal Family and the 220 Royal yachtsmen who served on board.
Now permanently berthed in the buzzing neighbourhood of Leith, it is easily accessible from the city centre with Lothian Buses services 11, 16 or 35, or with Edinburgh Trams, with runs every 7 minutes between Newhaven and Edinburgh Airport.
View The Royal Yacht Britannia's Environmental Policy
Situated on Edinburgh's historic Royal Mile, Gladstone's Land has seen all the comings of goings of Edinburgh life for over 500 years. The former home and workplace of a variety of tradesmen, from shoemakers and bakers to drapers and dairymen, visit today and learn more about lives of those that lived and worked here.
If you want to discover what life in Edinburgh's classical 18th century New Town was like both above and below stairs, don't miss a visit to The Georgian House. Upstairs discover an elegant drawing room and dining room filled with fine paintings and beautiful furniture, whilst below stairs explore the gruelling life of the house's servants.
For over 30 years The Scotch Whisky Experience at the top of the historic Royal Mile has been inspiring visitors about the joys of Scotch whisky.
With a range of tours available, expert tasting events, an extensive shop and exquisite restaurant, come and explore the delights of whisky for yourself.
Read about The Scotch Whisky Experience's commitment to sustainability and green tourism
---
Outdoor attractions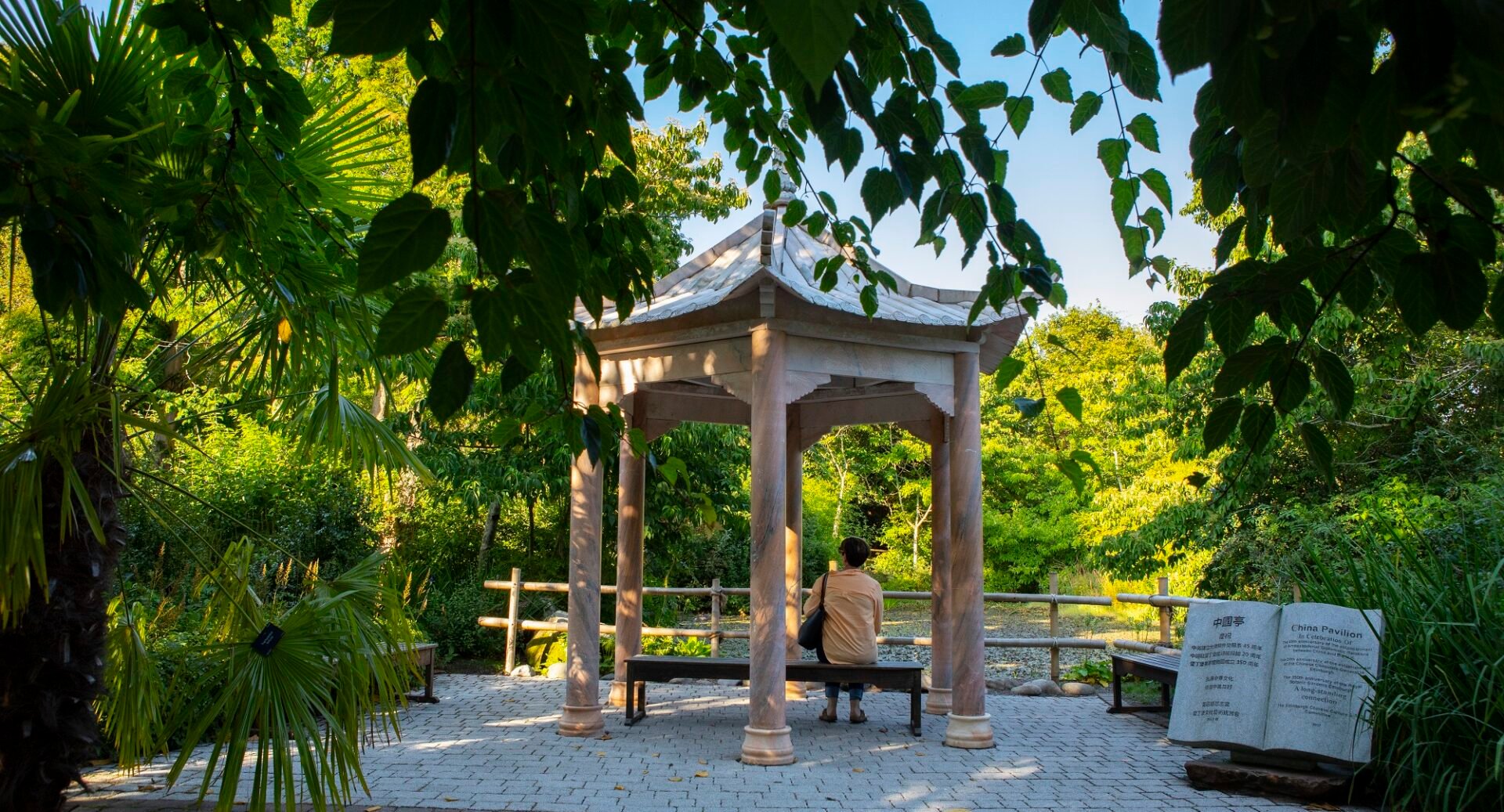 An ancient volcano which sits 251m above sea level, a climb up Arthur's Seat offers one of the best views of the city. Found at the highest point of the lush and green Holyrood Park, stone and flint tools found here reveal human activity as far back as 5000 BC. The park is a treasure trove waiting to be explored, as you'll find here the ruins of 15th century St Anthony's Chapel, Salisbury Crags – a series of 150 foot cliff faces which dominate Edinburgh's skyline – and Duddingston Loch, a fresh water loch which is rich in birdlife.
View Holyrood Park and Arthur's Seat green charter
Just one mile from the city centre, The Royal Botanic Garden Edinburgh is a true pleasure at any time of year. Set in 72 acres of stunning scenery, this world-renowned garden has been educating and providing a place of peace and tranquillity for over 350 years. Highlights for any visit include the Chinese Hillside, the world-famous Rock Garden or a stroll amongst the magnificent Giant Redwood trees in the Woodland Garden. Plus, there are a range of places to enjoy sumptuous seasonal dishes, made with ingredients from the onsite kitchen garden.
Discover The Royal Botanic Garden Edinburgh's green strategy
Whether you love the penguins or the pandas, the meerkats or the monkeys, a day trip to RZSS Edinburgh Zoo is a fun and educational experience for all the family. Home to over 2,500 amazing and endangered animals, learn more about these fascinating creatures on a fun-packed day out.
Read about sustainability at Edinburgh Zoo
---
Planning a break in Edinburgh?
There are plenty of small things you can do to make your time away more eco-friendly, whilst still enjoying a fun packed holiday.
---
Eco-friendly Food and Drink

Eat out the sustainable way and taste the best of what Scotland's capital has to offer.

Eco-friendly Tour Companies

Explore the delights of Edinburgh and beyond the sustainable way in our guide to Tours in the City.

Eco-friendly travel

Travel around Scotland's capital the green way.

Eco-friendly Hotels

In Scotland we have the Green Tourism Awards, which are given to hotels, restaurants and attractions that have excelled in a range of sustainable benchmarks.