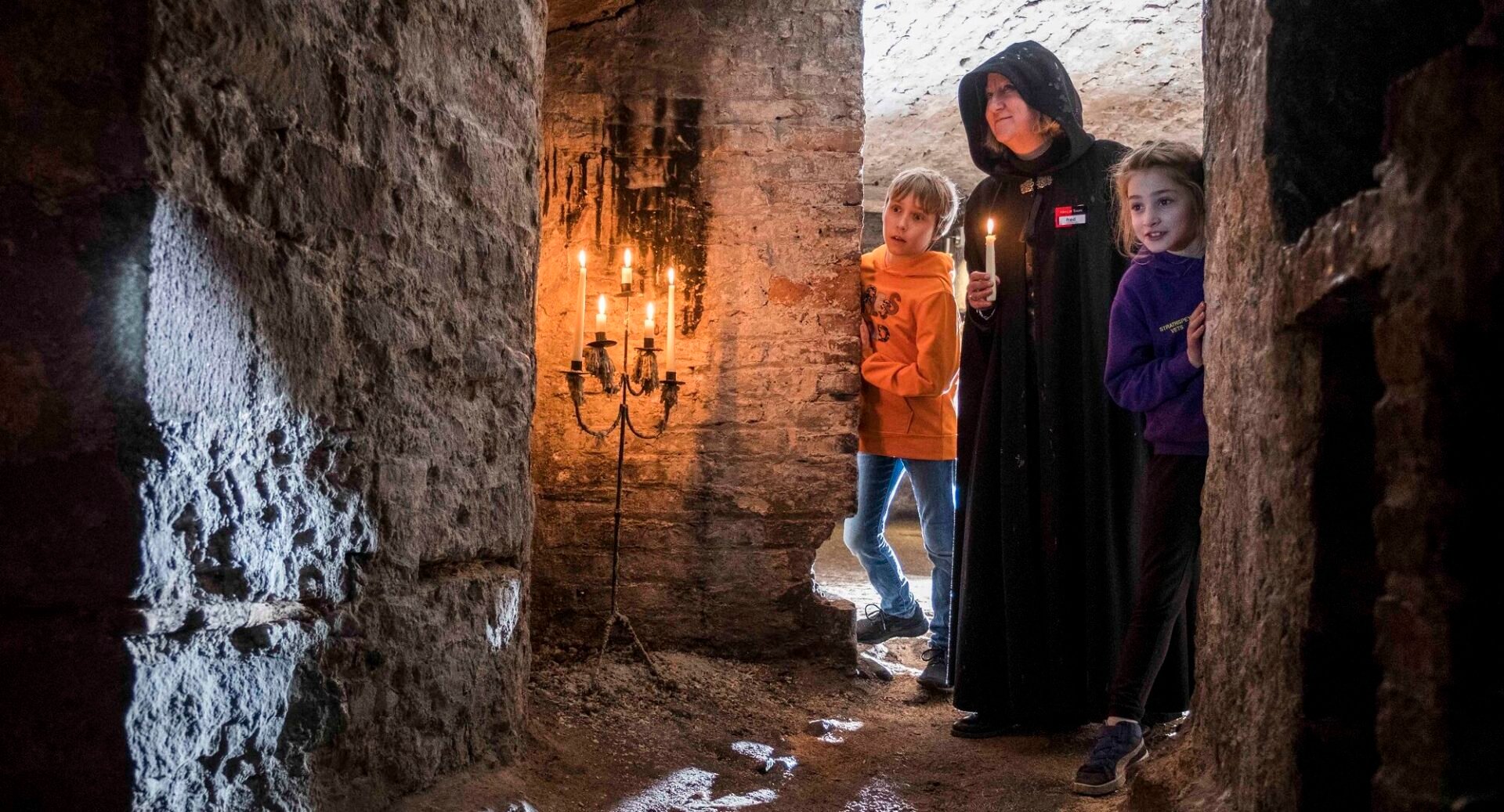 Eco-friendly Tour Companies
Explore the delights of Edinburgh and beyond the sustainable way in our guide to tours in the city.
If you're exploring Edinburgh for the first, or even the 100th time, there are lots of tour companies who can show off the city's hidden secrets, popular attractions and sites off the beaten track. The following tour companies have all been awarded Gold Green Tourism awards, showing their commitment to responsible and sustainable travel.
---
Eco-friendly Tour Company Favourites
1.
Mercat Tours
For Mercat Tours, sustainability is at the heart of what they do. Specialising in city walking tours, they promote a healthy, environmentally friendly way to see the city – and they choose very carefully when it comes to suppliers and working practices. They always look to reduce their waste and recycle as much as possible.
Mercat Tours' commitment to social, environmental and economic sustainability is so ingrained in the business that the Green Tourism Business Scheme labelled them 'pioneers' when they awarded them with Gold Green Tourism status.
---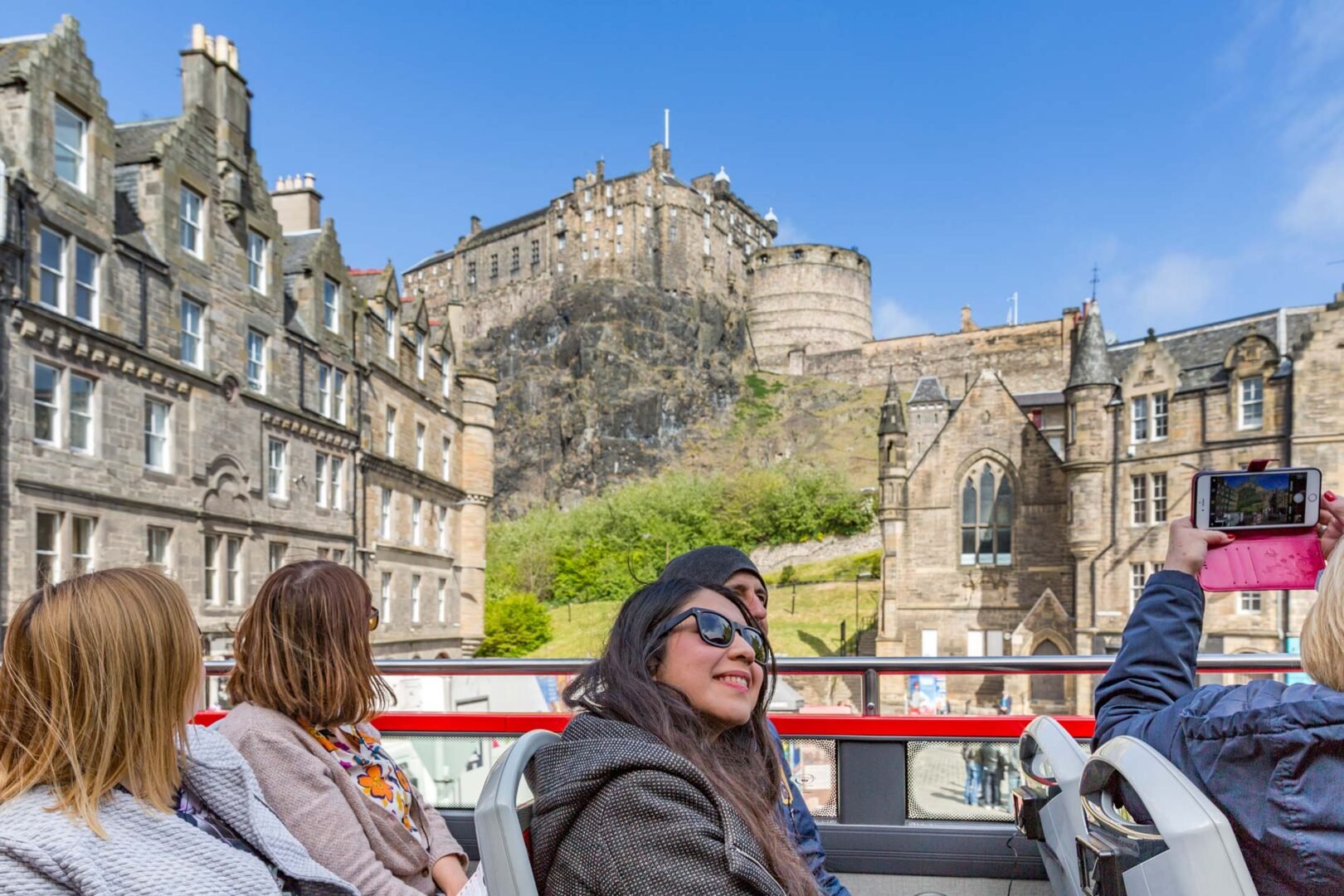 2.
Edinburgh Bus Tours
If you would rather see the city from the top deck, rest assured that Edinburgh Bus Tours have held Gold Green Tourism accreditation since 2016. Despite earning the highest recognition for sustainable best practices, Edinburgh Bus Tours continue to improve their environmental policy.
Since summer 2019, their fleet of over 30 vehicles have operated solely on Euro 6 buses, easing pollution in the city's most populated areas.
---
3.
Ecosse EV Travel Ltd
Specialising in luxury wedding car hire, chauffeur and private tour services, Ecosse EV Travel Ltd operate a fleet of all-electric Tesla supercars.
---
4.
James Campbell Tours
Once-in-a-lifetime and boutique travel experiences are the speciality of this family business. All James Campbell Tours are designed to benefit local businesses, with itineraries that are designed to include hidden gems and communities off the beaten tourist path.
Whether you want to explore the Old Town of Edinburgh, tour Scotland's whisky distilleries or explore the stunning beauty of the Scottish Highlands, adventure awaits.
---
5.
Rabbie's Small Group Tours
Go beyond the guidebooks with Rabbie's, and explore Scotland with groups of 16 people or less in their comfortable mini coaches.
Depart from Edinburgh and go on adventures such as day trips to Loch Ness or five-day trips to Skye and the Outer Hebrides. Rabbies are committed to preserving the environments they visit, so they can be enjoyed for future generations, including reserving locally owned accommodation and recommending shops with local owners.
For every tonne of CO2 they use, they donate £10 to environmental and community projects.
---
6.
Highland Experience Tours
With tours departing from Edinburgh, Glasgow and Inverness, Highland Experience Tours aim to share with their guests world-famous Highland hospitality and the chance to experience all that Scotland has to offer. Curious about the origins of Nessie or want to learn about William Wallace or the Battle of Culloden? Learn more on one of their award-winning tours.
As part of their on-going commitment to the environment, they have several green initiatives which they follow, including regularly monitoring their impact on the environment both within and outwith their offices in order to reduce their carbon footprint. They operate a fleet of engine standard Euro V and Euro VI Mercedes vehicles, including six with the Blue Efficiency package which is recognised for low fuel consumption.
---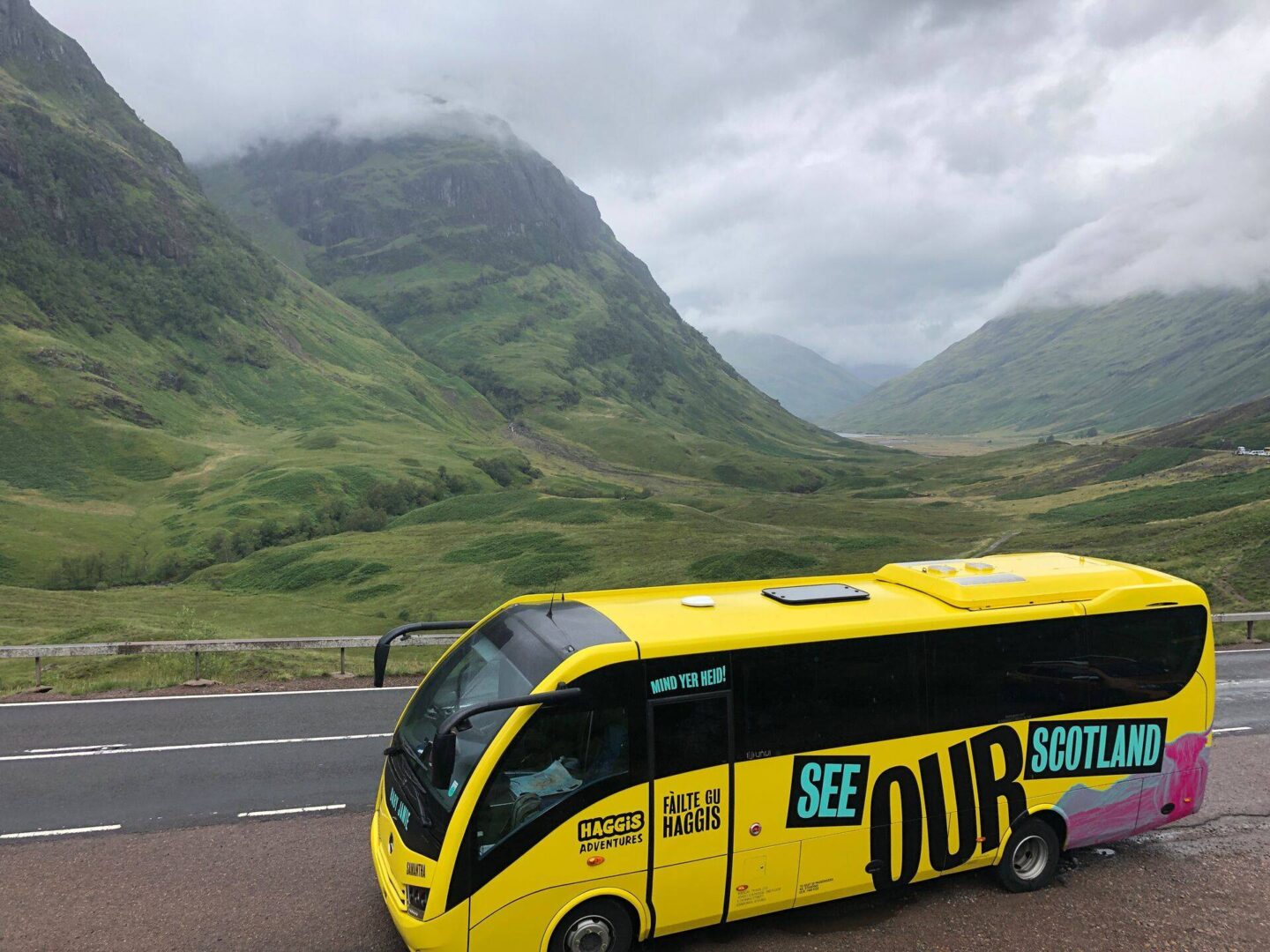 7.
HAGGiS Adventures
Offering a range of Highland tours from one to ten days and departing from Edinburgh, Haggis Adventures show visitors the unique, wild and beautiful landscape of Scotland, from Loch Ness to Loch Lomond and Stirling Castle to the Isle of Skye.
Haggis Adventures are committed to rewilding through their 'Trees for Life' programme.  As part of the TTC group of brands, they also work closely with the Treadright Foundation to encourage sustainable tourism development.
---
8.
Timberbush Tours
Whether you're interested in Scotland's scenery, history, film locations or whisky, Timerbush Tours have a tour for you. All their vehicles are fuel efficient, with the latest engines and are all upgraded every 3 years to ensure maximum efficiency.
Timberbush Tours also aim to support local businesses in Scotland when transporting passengers on their extended 2, 3 and 5 day tours, so that they can contribute to sustaining local communities. This includes booking accommodation in locally owned hostels, bed & breakfasts and hotels, to give you that authentic Scottish experience whilst supporting the local economy.
---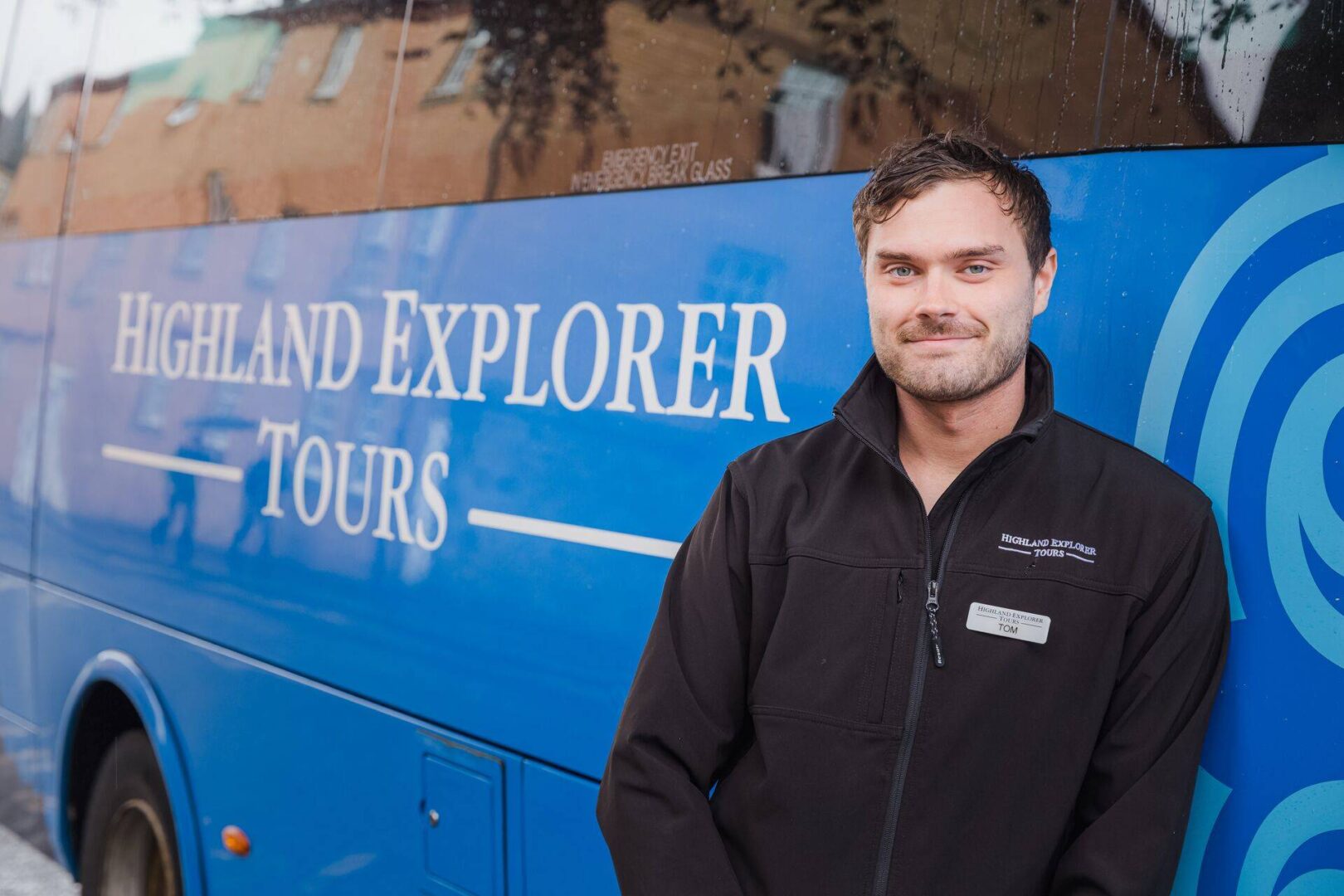 9.
Highland Explorer Tours
From the Highlands and the Islands, to Loch Lomond and Stirling Castle, Highland Explorer Tours offer a variety of award winning coach tours of Scotland.
Committed to sustainable tourism and to preserving Scotland's natural wildlife, environment and unique cultures for future generations, they've pioneered an Eco Scheme where you can make an optional £2 donation when booking any tour. They will match every £1, with proceeds going to a leading Scottish environmental charity, Trees for Life.
---
Explore Our Best Tours in Edinburgh
From distilleries and breweries to stadiums and underground streets, Edinburgh is packed with all kinds of tours for all kinds of interests.
---
Eco-friendly Food and Drink

Eat out the sustainable way and taste the best of what Scotland's capital has to offer.

Eco-friendly travel

Travel around Scotland's capital the green way.

Eco-friendly Attractions

Many of Edinburgh's top attractions are going the extra mile to offer visitors a more sustainable visit.

Eco-friendly Hotels

In Scotland we have the Green Tourism Awards, which are given to hotels, restaurants and attractions that have excelled in a range of sustainable benchmarks.