Accommodation in Edinburgh's New Town
Hotels in the City Centre: stay in one of the most sought-after locations in the city.
Place yourself in the midst of Edinburgh's trendy and elegant nightlife and be within easy reach of everything you could want from a stay in Scotland's capital city by staying in the New Town.
Hotels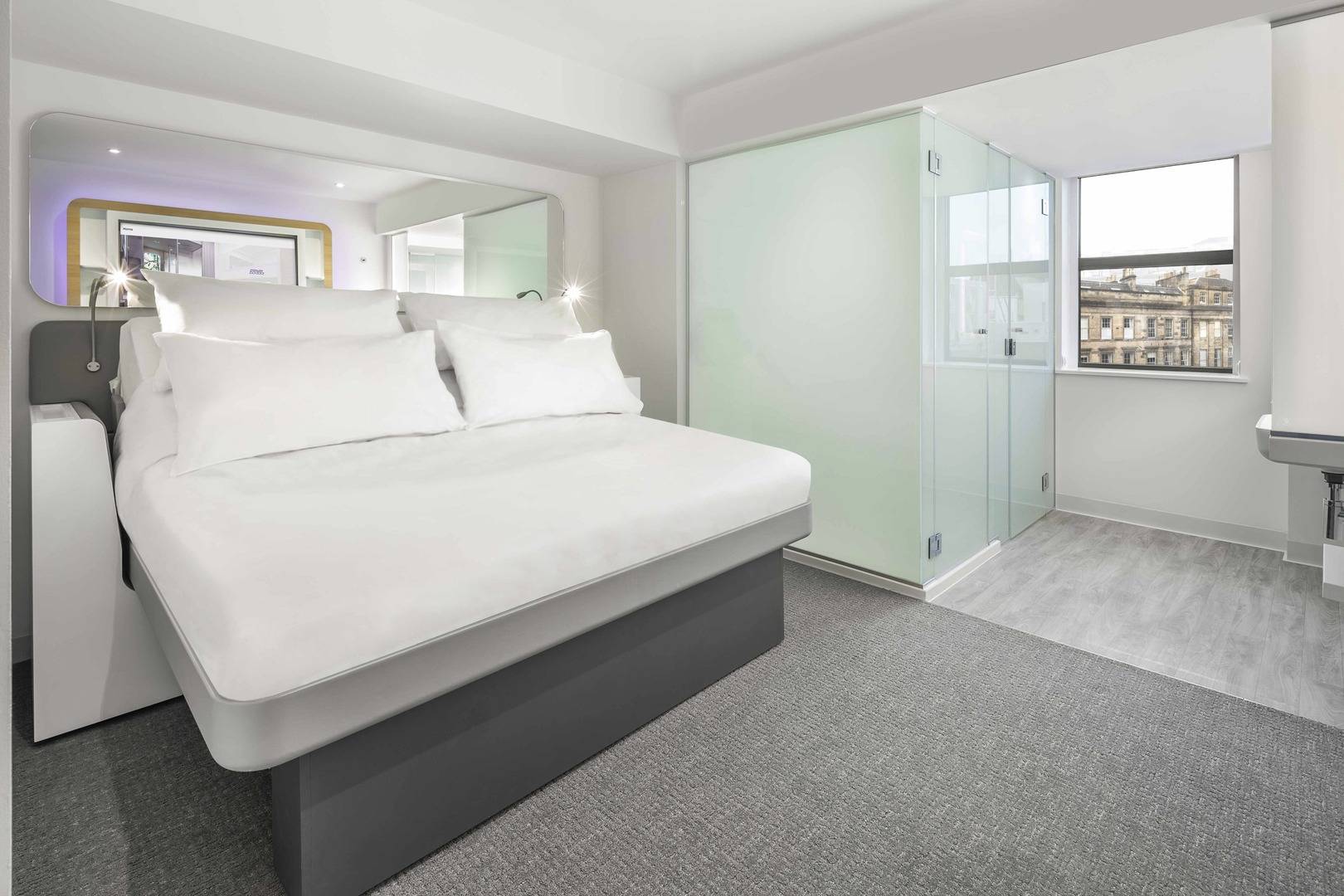 Place yourself in the midst of Edinburgh's trendy and elegant nightlife and be within easy reach of everything you could want from a stay in Scotland's capital city by staying in the New Town.
Almost every street in the New Town has accommodation on offer; from hostels to 5-star luxury, serviced apartments to boutique hotels. So, whether you are planning on an Edinburgh stay-cation or a break away, the New Town offers options to cater for all tastes and budgets.
Edinburgh's New Town is home to several luxurious hotels that offer guests a premium experience with high-end amenities, elegant decor, and top-notch service. Potentially one of Edinburgh's most iconic hotels, The Balmoral, boasts luxurious rooms and suites with views of Edinburgh Castle. Fun fact about the hotel – JK Rowling wrote the final chapter in the Harry Potter series here. The Balmoral also has a Michelin-starred restaurant, a spa, and a fitness centre for guests to enjoy. Cheval The Edinburgh Grand is another luxury hotel in New Town. It is in a restored historic building on St. Andrew Square and offers spacious apartments with modern decor. If you are looking to treat yourself, it's well worth a visit. While, InterContinental The George effortlessly combines classic elegance with contemporary sophistication. Set within a Georgian townhouse, this hotel offers refined accommodations and 24 hour room service for ultimate relaxation.
However, if you are looking to explore the city without breaking the bank. There are lots of budget hotels across New Town, such as Motel One, Premier Inn and Ibis.
Other hotels in the area include Yotel, a contemporary hotel that embraces efficiency without sacrificing style. From their sleek and futuristic spaces to their innovative adjustable SmartBeds, Yotel offers a unique stay tailored to your needs.
Although, If you're looking for a boutique hotel that transports you to different corners of the world, Le Monde is the perfect choice for you. With its stylish rooms inspired by global destinations, you can immerse yourself in the Parisian ambiance or enjoy the exotic atmosphere of a Moroccan-inspired suite in the heart of Edinburgh.
For a taste of history and timeless elegance, the Old Waverley Hotel awaits you on Princes Street. Admire stunning views of Edinburgh Castle while enjoying the warmth of traditional Scottish hospitality.
Check out our guide to Edinburgh's hotels
---
Guest Houses
New Town offers a range of guest house hotels that are perfect for travellers who want a more intimate and personalised experience. These hotels are typically smaller than traditional hotels and offer a cosy atmosphere that feels more like a home away from home. Whether you're travelling solo or with a group, guest house hotels in New Town are a great option for a unique and memorable stay.
East Claremont Guest House is a charming and cosy bed and breakfast located in the heart of New Town. The guest house offers guests comfortable and well-appointed rooms, each decorated with a traditional Scottish style, complete with comfortable furnishings and modern amenities. Guests can enjoy a delicious breakfast each morning, featuring a selection of fresh and locally sourced ingredients. East Claremont Guest House is ideally located for exploring all New Town's many attractions.
New Town Guest House is another stylish and comfortable bed and breakfast situated in the heart of Edinburgh's historic New Town. Each room at this cosy B&B is furnished to a high standard and features modern amenities such as free Wi-Fi, flat-screen TVs, and tea and coffee making facilities. Guests can start the day off right with a delicious breakfast each morning in the guest house's dining room, which serves a range of freshly prepared dishes.
If you're looking for a cosy and comfortable place to stay during your visit, Crescent House and The Stevenson House are also delightful choices. Crescent House is a beautifully restored Georgian townhouse. Its tastefully decorated rooms and central location make it an ideal choice for exploring Edinburgh's famous attractions. On the other hand, The Stevenson House, nestled in a quiet corner of the New Town, offers a luxurious experience with stylishly decorated rooms and attentive hosts. Indulge in their Scottish breakfast and take advantage of their insider tips for a memorable stay.
---
Hostels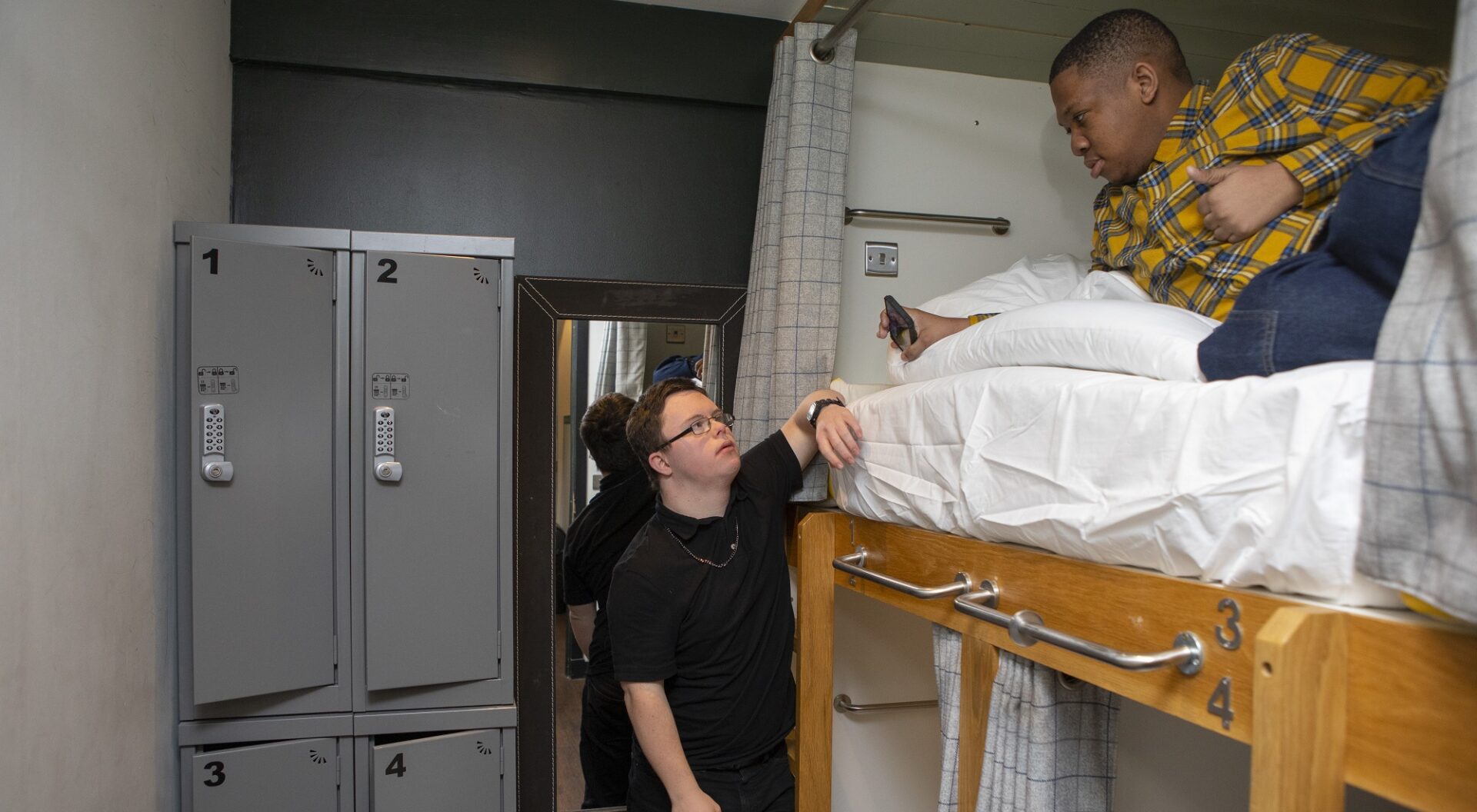 There are many hostels in the area that cater to the needs of budget-conscious travellers. One of the most popular hostels in Edinburgh New Town is Code Pod Hostel. This modern hostel is located on Rose Street, a bustling street filled with shops, restaurants, and bars. It's perfect for backpackers, solo travellers and groups who are looking for a comfortable and affordable place to stay. The hostel offers a variety of accommodation options, including dorm rooms and private rooms. With its modern amenities and fun decor, it's no wonder that this hostel is a popular choice for travellers from all over the world.
Nestled in New Town, Princes Street Hostel offers a warm welcome to budget-conscious travellers. With its prime location on Princes Street, guests can easily explore the city's iconic landmarks. The friendly staff and inviting atmosphere create a sense of community, while the comfortable rooms provide a cosy retreat. The hostel's communal areas foster connections among travellers, and its proximity to shops and restaurants adds to it's convenience.
---
---
Discover all accommodation in the New Town
Stay in one of the most sought-after locations in the city.
---
Shopping in Edinburgh's New Town

A paradise for designer fans, stylish boutiques, high street fashion and everything in between.

Food and drink in the New Town

Enjoy some pub grub, fine dining or some traditional Scottish cuisine.

Things to do in Edinburgh's New Town

First-class art and some of the world's most iconic monuments.