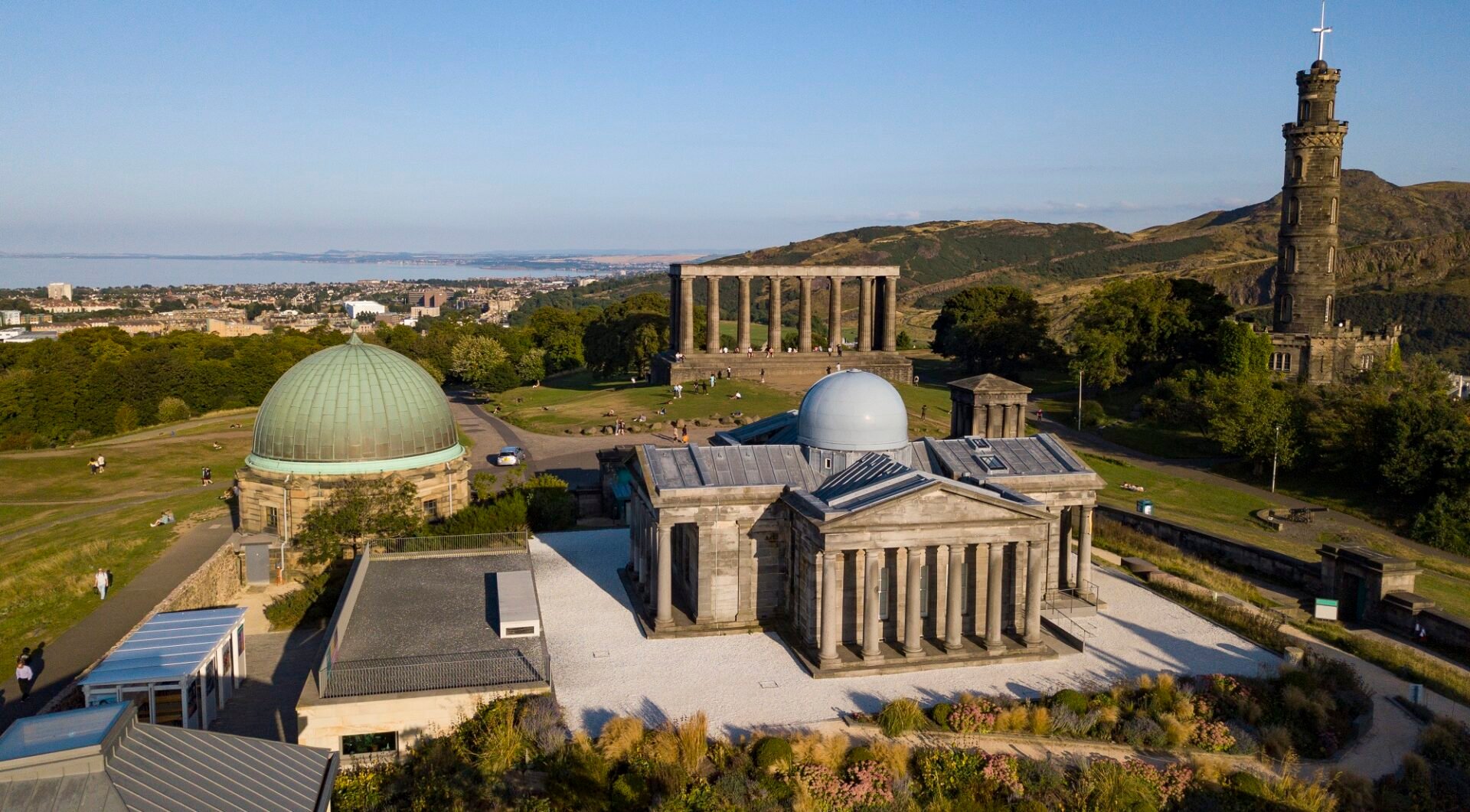 Image Credit: Anna Henly
Things to do in Edinburgh's New Town
The New Town is home to some of the city's best attractions, from breathtaking works of art to stunning panoramic views. There is sure to be something that sparks your interest.
Art Galleries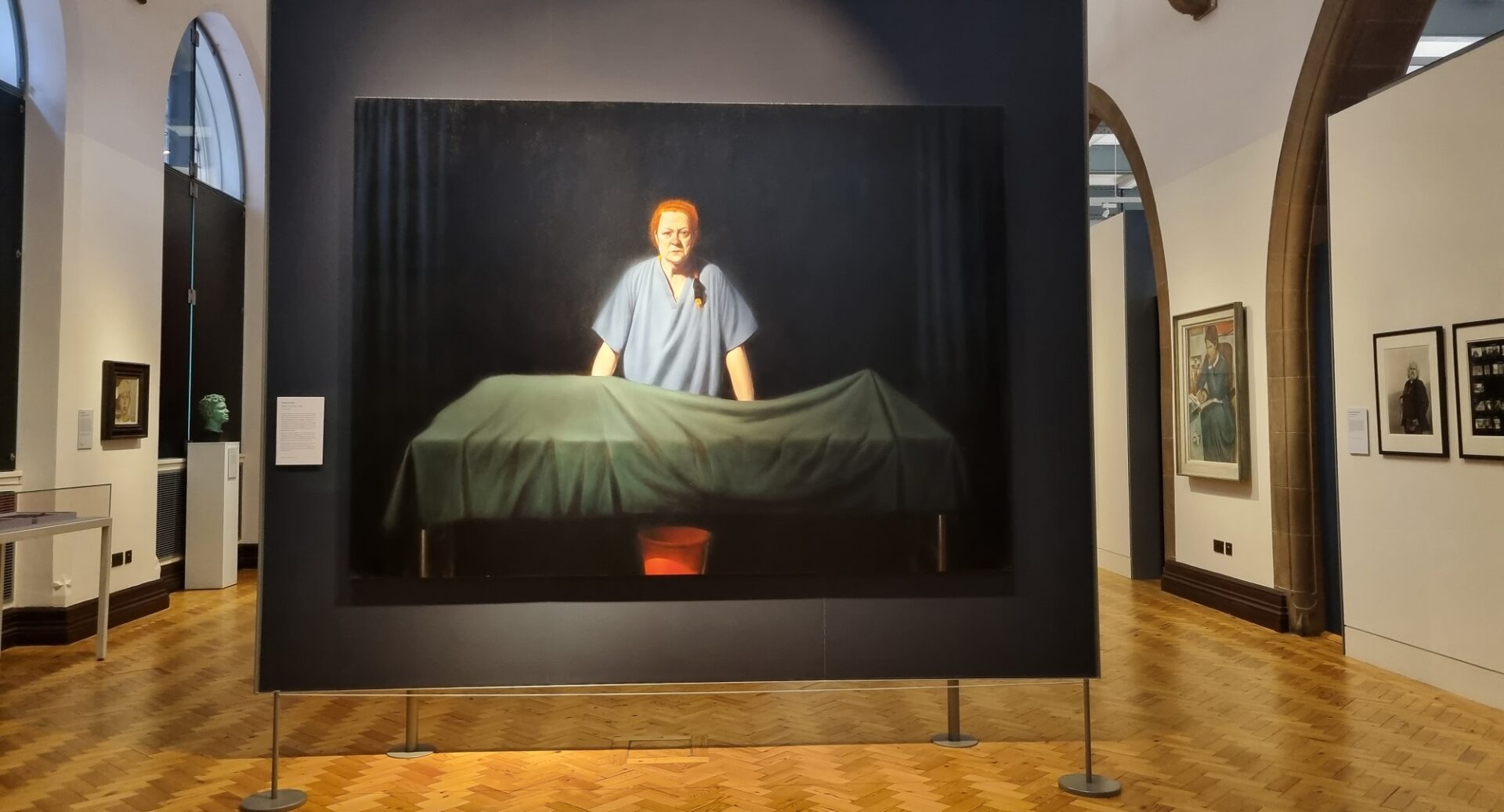 Looking to explore some of the world's most famous artwork? Look no further than The Scottish National Gallery. Here you'll find a massive collection of art spanning centuries, with works from both Scottish and international artists. And who knows, you might just bump into Botticelli, Rembrandt or Van Gogh along the way (okay, maybe not literally, but you get the idea).
But if you're more of a modern art buff, don't fret – the Fruitmarket Gallery and Collective have got you covered. They'll give you the inside scoop on Scotland's most cutting-edge artists, and you might just come away feeling inspired to create your own masterpiece or at least a halfway decent doodle.
One iconic gem that truly embodies Edinburgh's artistic spirit is the Scottish National Portrait Gallery. Situated on Queen Street, this magnificent gallery houses a breathtaking collection of portraits that depict the rich history and culture of Scotland. From renowned figures to ordinary people who have made extraordinary contributions, the Portrait Gallery offers a captivating journey through time. Immerse yourself in the exquisite artwork and discover the stories behind each portrait, providing a window into Scotland's captivating past.
---
Tours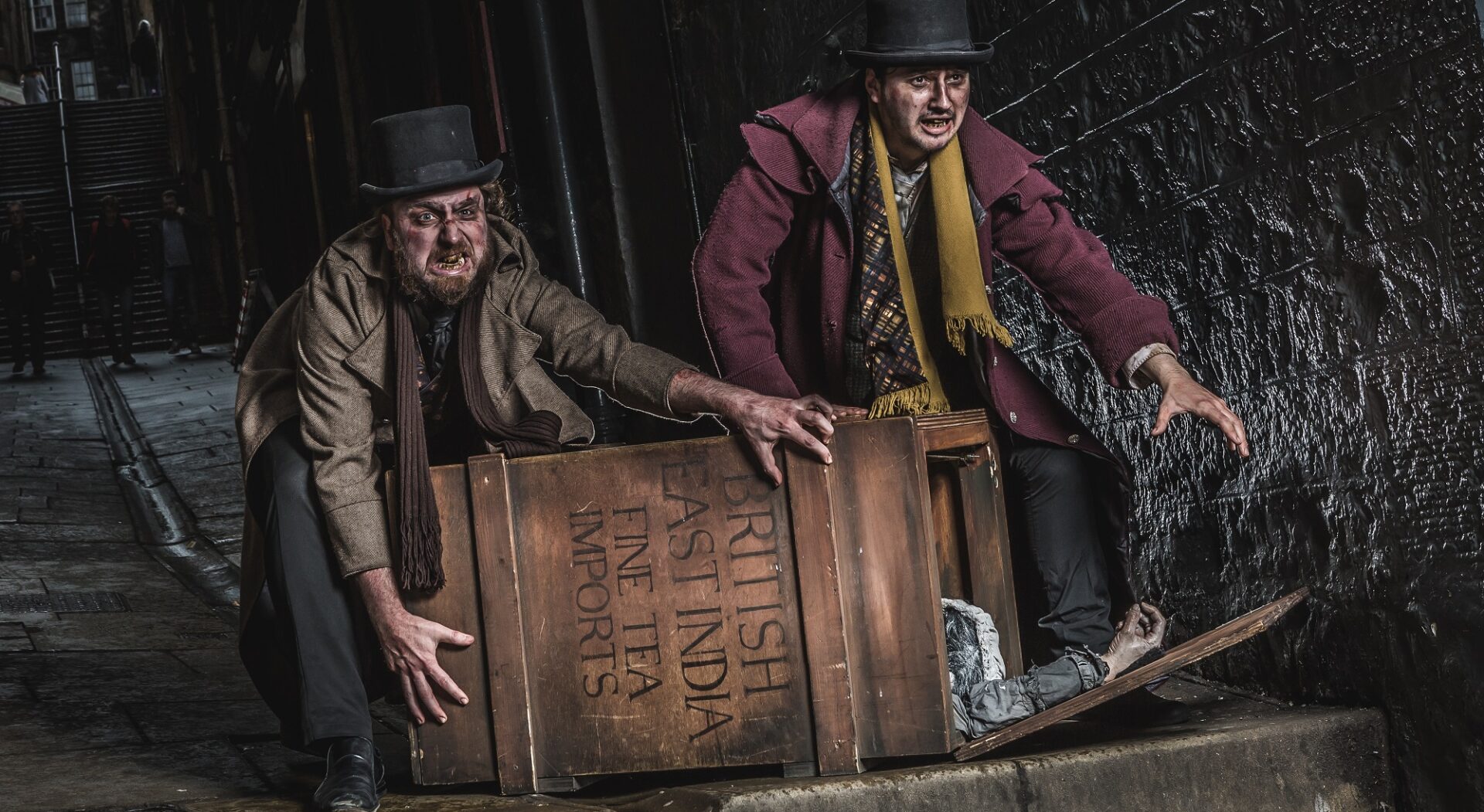 Feeling brave? The Edinburgh Dungeon might just be the tour for you. This immersive experience takes you on a journey through the city's dark past, complete with jumpscares, live actors, and plenty of creepy crawlies.
However, if you want something a little more refined, take a tour of Johnny Walker on Princes Street. You'll learn all about the history of the iconic whisky brand, and maybe even get to sample a dram or two. Just remember, sip responsibly!
To truly appreciate the beauty of Edinburgh, hop on an Edinburgh Bus Tour and embark on a delightful adventure. The open-top buses provide a unique vantage point, allowing you to marvel at the city's architectural marvels, picturesque landscapes, and iconic landmarks. Whether you're a history enthusiast or simply seeking panoramic views of the city, the Edinburgh Bus Tour offers an unforgettable experience that will leave you with cherished memories.
---
Outdoors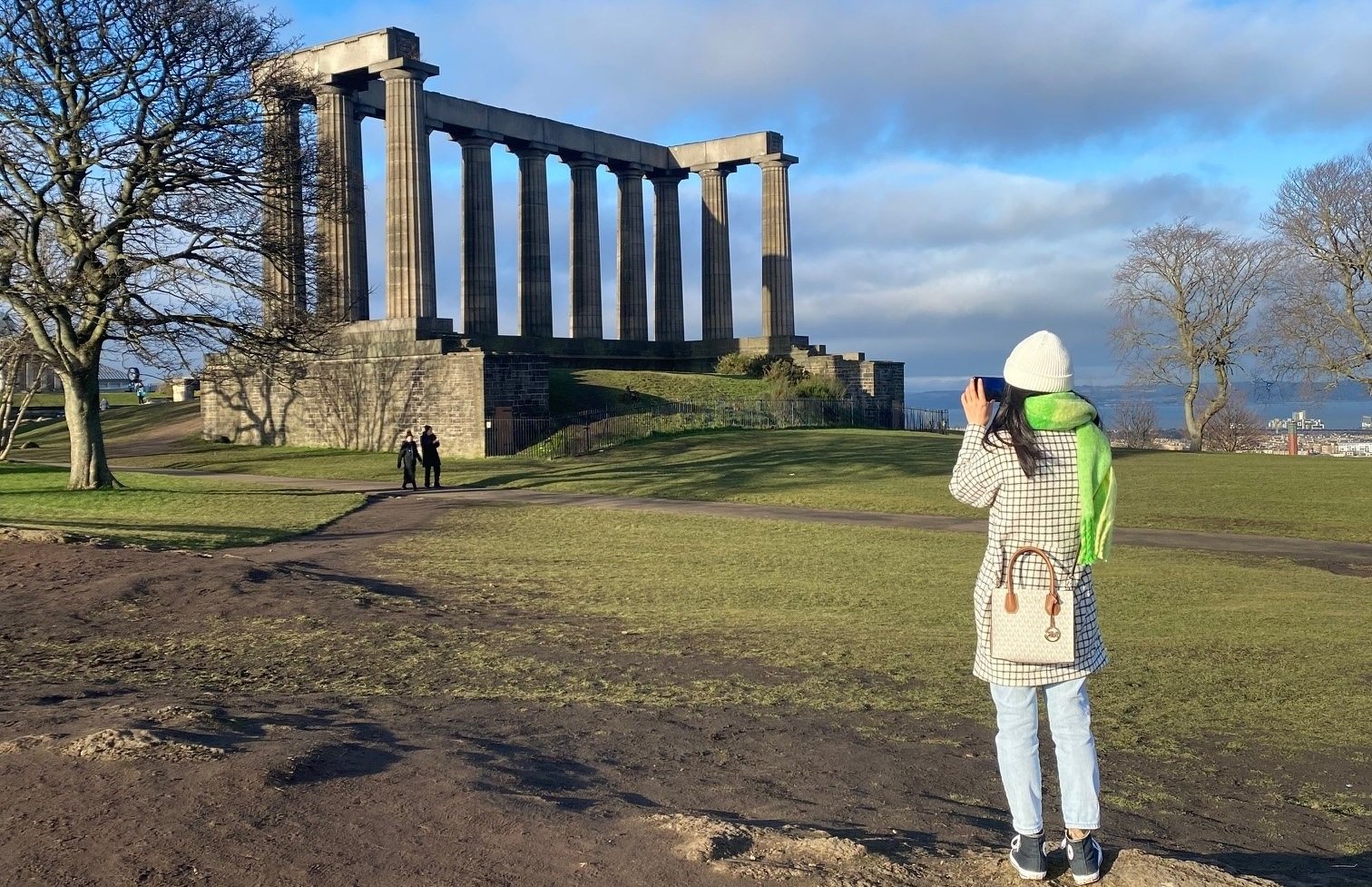 Take a stroll through Princes Street Gardens and bask in the natural beauty of this public park. The park is located in the heart of the city. Spanning 37 acres, the park sits in the shadow of the imposing Edinburgh Castle and runs alongside the bustling Princes Street, one of the city's main shopping thoroughfares. The stunning gardens are divided into two parts by the Mound, which is a man-made hill that separates the Old Town and the New Town. With stunning views and plenty of space to relax, it's the perfect place to unwind after a long day of sightseeing. And if you're lucky, you might catch a concert or festival while you're there.

For a bird's eye view of the city, head up to Calton Hill. One of the most distinctive features of this hill is the collection of monuments and buildings that sit atop it. These include the National Monument of Scotland, the Nelson Monument, the Dugald Stewart Monument, and the City Observatory. Each of these structures has its own unique history and architectural style, making them a popular attraction for visitors. Plus, the hill offers stunning panoramic views of the city below. Just be prepared to climb a few stairs – your Fitbit will thank you.
---
Other Fun
If you're looking for some good old-fashioned fun, Roxy Lanes has got you covered. Bowl a strike, show off your ping pong skills, or putt your way to mini-golf glory. Just be sure to fuel up with some delicious food and drinks from the bar and restaurant.
And finally, for a touch of elegance and sophistication, catch a show at Edinburgh Playhouse. With its ornate decor and plush seating, you'll feel like royalty from the moment you walk in. And who knows, you might just be sitting in the same spot as Judy Garland or Freddie Mercury once did. Talk about star power!
But wait, there's more! The Georgian House is a must-see for anyone who loves architecture and design. It's like stepping back in time to the 18th and 19th centuries, complete with grand staircases and elegant rooms. Just don't forget to mind your manners – we don't want to anger any ghostly residents.
For a touch of luxury and cinematic charm, Everyman Cinema is the perfect destination. With its plush seating, intimate atmosphere, and state-of-the-art facilities, this boutique cinema redefines the movie-watching experience. Sit back, relax, and indulge in the latest blockbuster or a classic film while savoring gourmet food and drinks served right to your seat. Everyman Cinema is the epitome of comfort and style, ensuring an evening of entertainment that will delight film lovers of all ages.
Rising majestically in the heart of Princes Street Gardens is the awe-inspiring Scott Monument. Dedicated to the memory of Sir Walter Scott, one of Scotland's most celebrated writers, this Gothic masterpiece offers breathtaking views of Edinburgh's skyline. Ascend the narrow spiral staircase, each step revealing glimpses of the city below, and reach the top for a truly panoramic experience. The Scott Monument is a testament to Edinburgh's rich literary heritage and a must-visit attraction for those seeking a bird's-eye view of the city's beauty.
Find out more about these and even more that the New Town has to offer at edinburghcitycentre.co.uk.
---
Discover all things to do in New Town
Enjoy attractions from breathtaking works of art to stunning panoramic views.
---
Shopping in Edinburgh's New Town

A paradise for designer fans, stylish boutiques, high street fashion and everything in between.

Food and drink in the New Town

Enjoy some pub grub, fine dining or some traditional Scottish cuisine.

Accommodation in Edinburgh's New Town

Stay in one of the most sought-after locations in the city.