May is Whisky Month and people across Edinburgh, Scotland – and the world – rejoice in a celebration of the 'water of life.' As if any further excuse to raise a dram was necessary, there's also World Whisky Day on the 20th of the month.
Arriving as it does before the summer festivals, it's the perfect time for both whisky novices and connoisseurs to jump headfirst into Edinburgh's whisky culture.
So, let's get into the 'spirit' and discover how to celebrate whisky month in Edinburgh.
Tip 1: Try something new and keep a note of your favourite flavour.

Tip 2:: Sip slowly to appreciate the unique taste.

Tip 3: Pair your whisky with some nice food.
Visit Johnnie Walker Princes Street
Perfect for
Learning about the evolution of one of the world's most famous whisky brands Johnnie Walker, and finding the perfect whisky for you.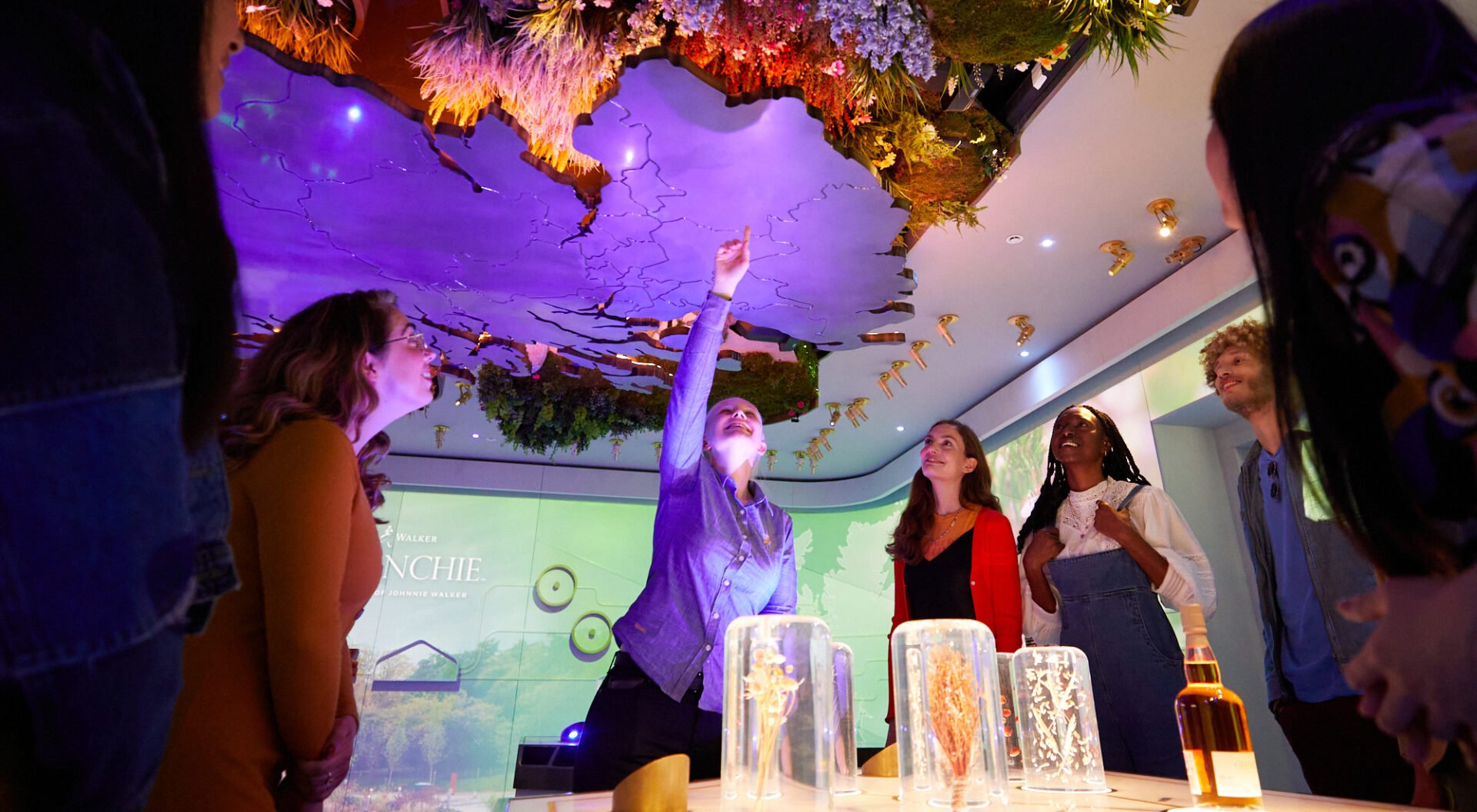 Edinburgh's newest whisky attraction, Johnnie Walker Princes Street, opened in autumn 2021 and has astonished visitors with eight floors of immersive exploration through the 200-year old history behind the world's best-selling Scotch whisky.
There really is something for everyone across the multi-room immersive tour, including personalised drinks, theatre and impressive light shows. Discover Scotland's national drink like you've never seen it before. If you're looking for somewhere special to enjoy a dram, head to their top floor. 1820 Rooftop Bar and Explorers' Bothy serve delicious dishes alongside an exciting whisky menu.
---
Book a Scotch Whisky Experience Tasting Tour
Perfect for
Widening your knowledge about whisky and finding your favourite flavour.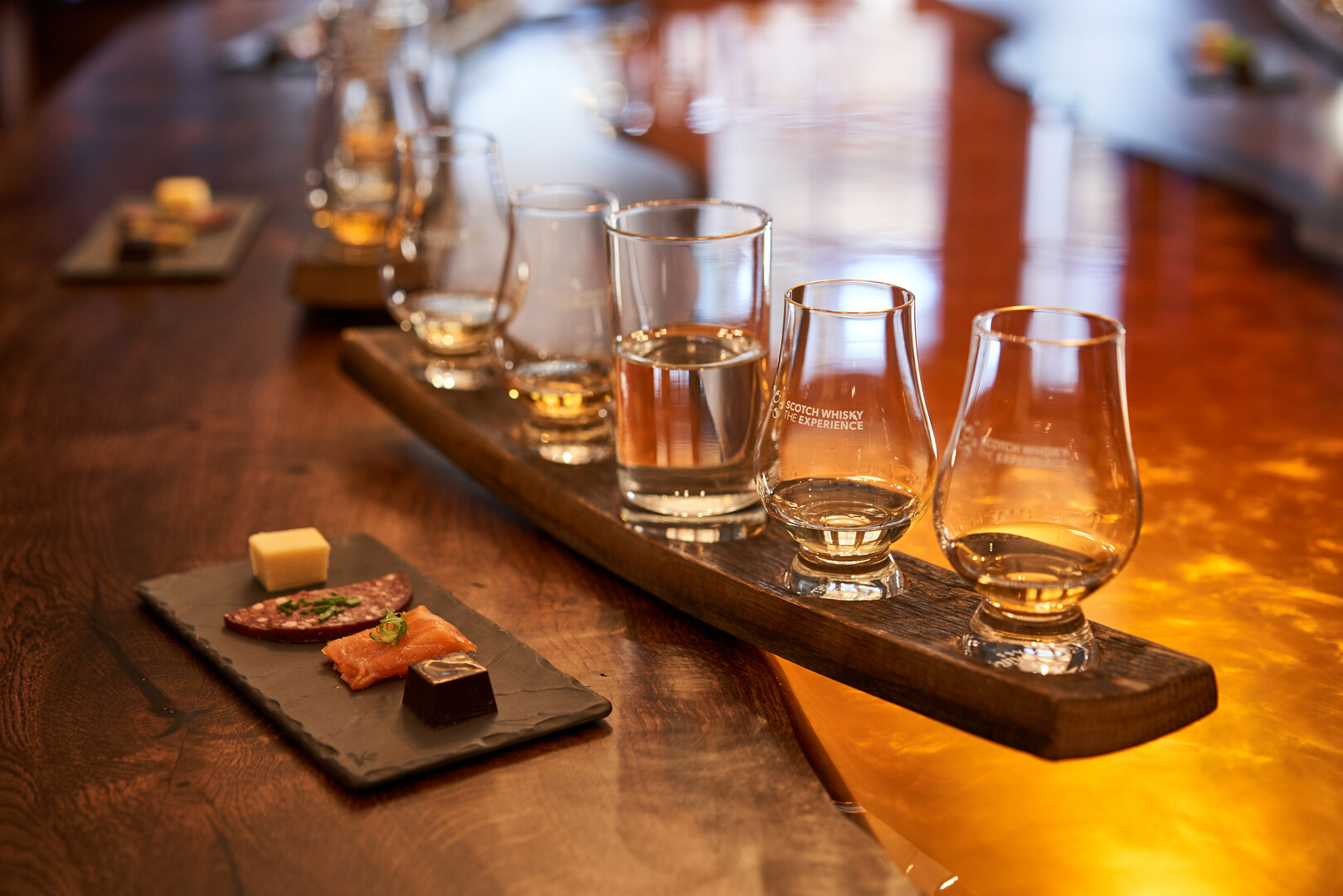 Whether you're a beginner, intermediate or advanced explorer on your whisky journey, The Scotch Whisky Experience offer a range of tasting tours which are guaranteed to awaken your senses.
Ideal for those who enjoy whisky (or are ready to give it a go) and are keen to hear the real stories, culture and history surrounding Scotch whisky, these tours last from 50 minutes to 3 hours and really convey the breadth and variety of Scotland's national drink.
The building and all tours have been designed with easy access for mobility impaired visitors and wheelchair users. There are 20 languages on offer via a touch-screen audio-visual handset including British and American Sign Language. A subtitled tour is also available in English, Dutch, French, German, Italian, Spanish and Swedish.
Afterwards, why not stop by their Amber Restaurant & Whisky Bar where talented chefs create sumptuous dishes showcasing the best of Scotland's natural larder. And with over 450 whiskies on offer in the bar, you're sure to find the perfect pairing.
---
Have a dram in one of Edinburgh's whisky bars
Famous for
Its wide selection of whisky options.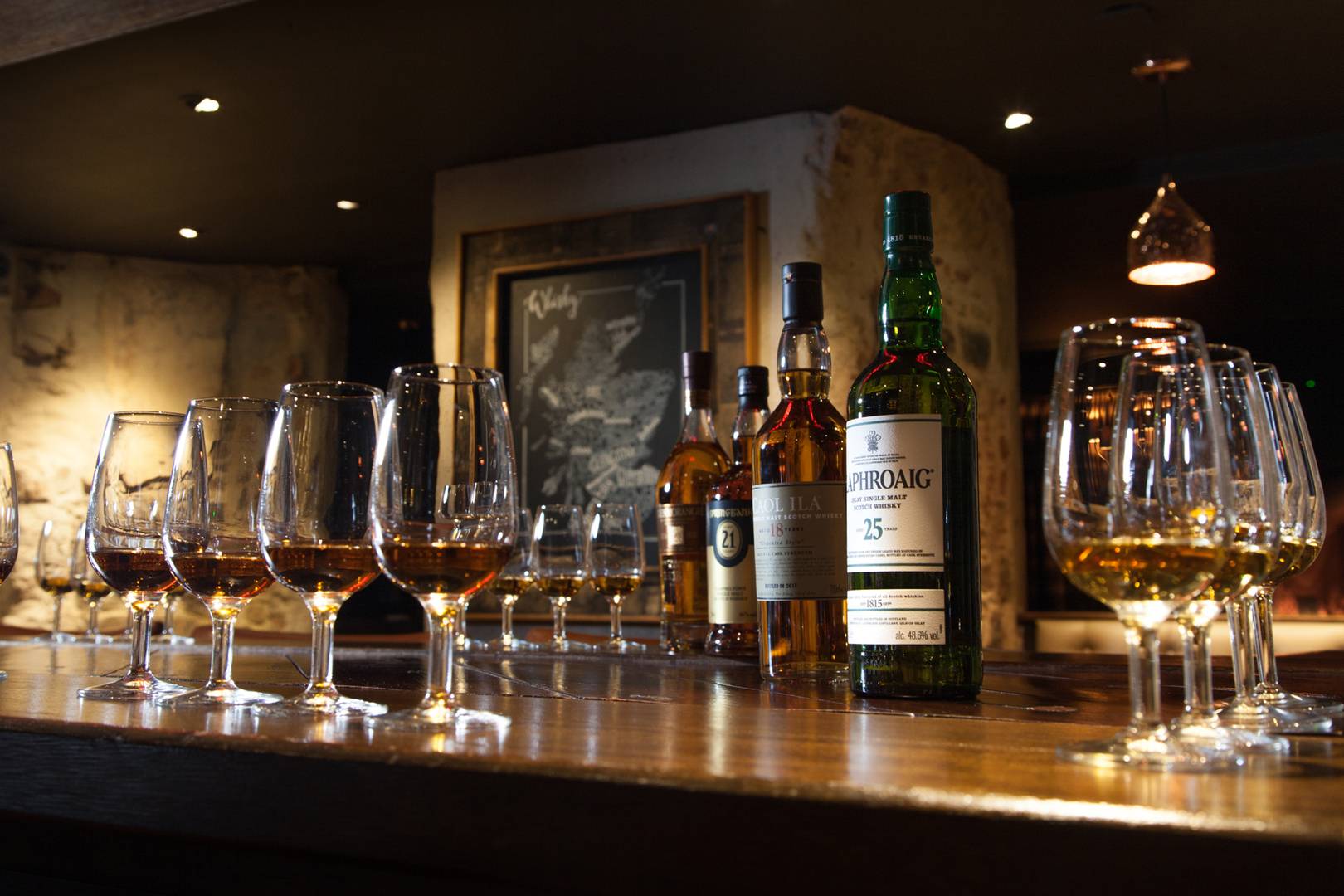 From bars with shelves packed with 400+ whiskies, to pubs offering seasonal dishes which perfectly compliment your dram, you're never far from a warm and welcoming whisky bar in Edinburgh.
Quench your thirst with our guide to The Top 10 Whisky Bars in Edinburgh
---
See how whisky is made at Holyrood Distillery
Perfect for:
Watching how whisky is made.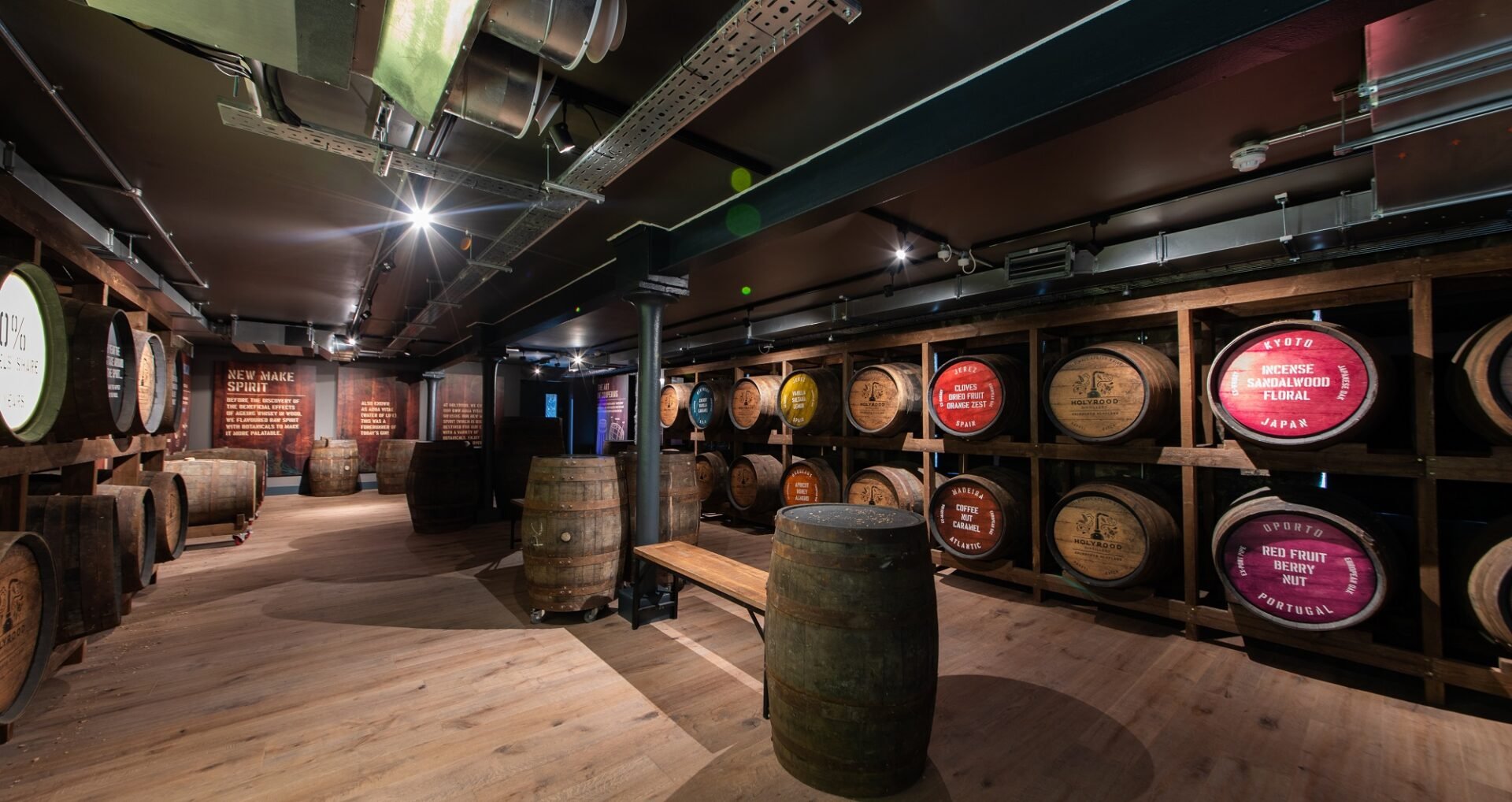 Curious about how this golden nectar is created?
Situated next to Holyrood Park, Holyrood Distillery is located in a 180 year-old railway goods building that has been thoughtfully renovated as both a whisky and gin distillery.
Their hands-on sensory tour shares the secrets of how whisky and gin are made, with opportunities for tasting and nosing throughout.
---
Buy a bottle to take home
Perfect for
A souvenir of your time in Edinburgh or a gift for someone special.
After you've nosed and sipped and found a favourite, why not buy a bottle to take home. You'll find an exciting selection of whisky shops in the city, all with staff you really know their stuff.
Eight times winner of Whisky Magazine's Retailer of the Year Award, Royal Mile Whiskies has been in business for over 30 years. Their whisky enthusiastic staff love sharing their knowledge. A short walk away is Scotland's oldest independent bottler – Cadenhead's. Established in 1842, they stock an astonishing range of drams, including bottles from Scottish distilleries that no longer exist.
Selling both the well-known brands as well as smaller local names, Special Scotch Whisky on Morrison Street have a great selection of unique whisky gifts, while the shop at The Scotch Whisky Experience is a sight to behold – not only can you choose from a vast selection, but you can also pick up whisky-infused food gifts and condiments, glasses and cocktail making essentials.
---
Looking for more things happening in Edinburgh this month?
From exhibitions to festivals, find a range of inspiring ideas on our What's On page
---
Favourite