Founded in 2004, Edinburgh Art Festival brings together the capital's leading galleries and museums to present an ambitious and meaningful programme of exhibitions, events and projects across the city.
The 2023 festival is set to be one of the largest yet. In a new format, it is a call to action to explore the Scottish capital, looking at the city anew through the lens of visual art and across a diverse range of the Edinburgh Art Festival partner galleries, museum presentations, and newly commissioned works.
From queer histories in brutalist tower blocks, to tracing peace lines and borders through sound, moving image and music, the 2023 programme features artists, thinkers, writer and performers who move through this world deeply connected to feminist and queer practice.
Some of the events taking place this year include:
The world premiere of History of the Present will see Northern Irish writer Maria Fusco collaborate with Scottish film maker Margaret Salmon and composer Annea Lockwood. Made in Belfast on 35mm and SD video, it observes how defensive architecture defines movement to enforce intersectional histories and identities within daily experiences in conflict and post-conflict zones.
Bringing together around 100 works spanning the artist's career, many never seen before in Scotland, When the Apple Ripens: Peter Howson at 65: A Retrospective takes a closer look at one of the UK's leading figurative painters.
Grayson Perry: Smash Hits is the biggest ever exhibition the artist's work, covering the whole of his 40-year career. Organised by National Galleries of Scotland, catch it at the Royal Scottish Academy.
Alberta Whittle: The Last Born encourages the audience to think about the poetics of abolition and how love and grief can become healing forms of release.
Talbot Rice Gallery present Lawrence Abu Hamdan's film 45th Parallel, which considers structural divides in the Haskell Free Library and Opera House – a unique municipal site that straddles the jurisdictions of Canada and the United States, dividing the library collections and creating the only cross-border theatre in the world, where the audience and actors are in different countries.
Co-curated by the National Library of Scotland and Waverley Care, Blood Sweat and Tears: Scotland's HIV Story looks back at the earliest stages of the HIV outbreak in Scotland in the 1980s. It shows the fear, stigma and heartbreak that followed, as well as the emergence of effective treatments that shifted the focus to living well with HIV.
Taking place at the National Museum of Scotland, Rising Tide will showcase artistic responses to climate change in Oceania.
Inspired by the work of the late poet, essayist and performance artist Justin Chin, Tarek Lakhrissi presents I wear my wounds on my tongue (II), exploring desire, language and queerness.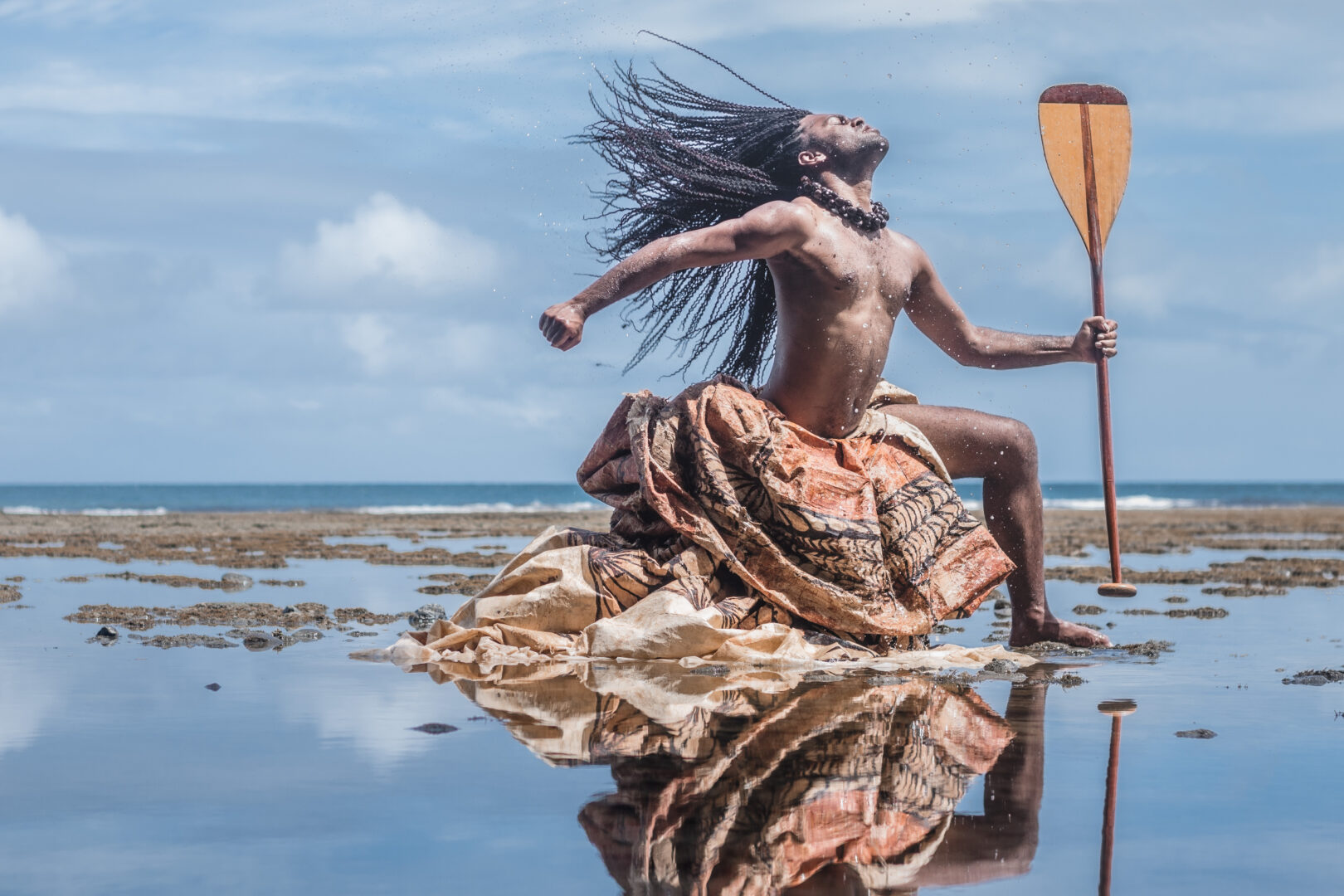 The full programme is now available on Edinburgh Art Festival's website.
---