Inspired by the Scottish ceilidh tradition and its sense of togetherness, the Scottish International Storytelling Festival (SISF) offers a wonderful opportunity to enjoy the extraordinary tales, music and characters that bring both our traditional and contemporary culture to life.
Since its establishment in 1989, SISF has continued to evolve and grow, with record numbers now attending an array of performances, workshops, talks and children's events from its home in the Scottish Storytelling Centre – the only purpose built home for storytelling in the UK.
Marking the 75th anniversary of the Universal Declaration of Human Rights, this year's theme is the Right To Be Human. The bumper programme of stories, conversations, talks and live music explores war, gender inequality, censorship; ethnic, cultural, linguistic and religious prejudices; and other threats and challenges on our human rights as a global nation.
Highlights of this year's programme include:
Wave Riders (14 October) with storyteller Jan Bee Brown and musician Renzo Spiteri sharing the sagas of Viking pioneers who forged better ways to live in peace.
Don Quixote Rides Again (18 October) a spellbinding comical experience with Spanish storyteller Inés Álvarez Villa and flamenco musician Danielo Olivera challenging prejudice, showing compassion, and embracing our true selves.
The story of Orpheus and Eurydice gets a Scottish twist in Orpheus | Orfeo (22 October) told by Daniel Serridge, Heather Cartwright and Neil Wood (harp).
The Town Mouse and The Country Mouse (14 October) – a multisensory adventure suitable for children with additional needs with illustrator Kate Leiper and storyteller Ailie Finlay.
Shonaleigh Cumbers dips into her own Jewish and British storytelling traditions in A Garment for the Moon (22 October).
Berit Alette Mienna and musician Øistein Hanssen share the deep roots of the Sami culture and the threats it faces, in Northern Treasures (25 and 28 October).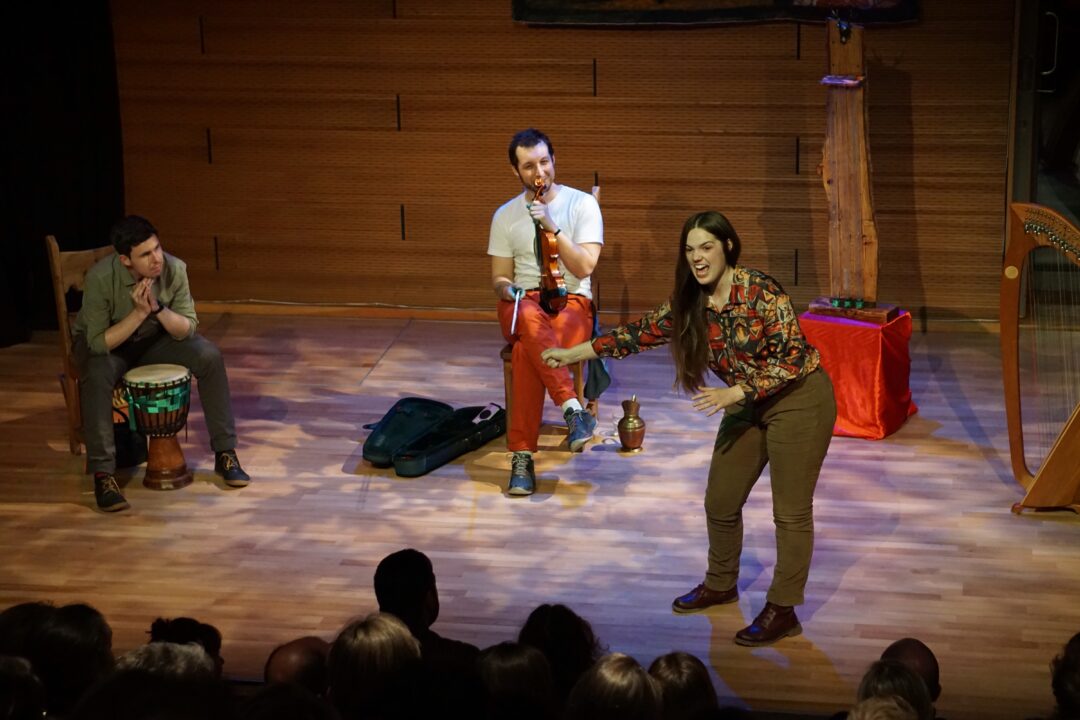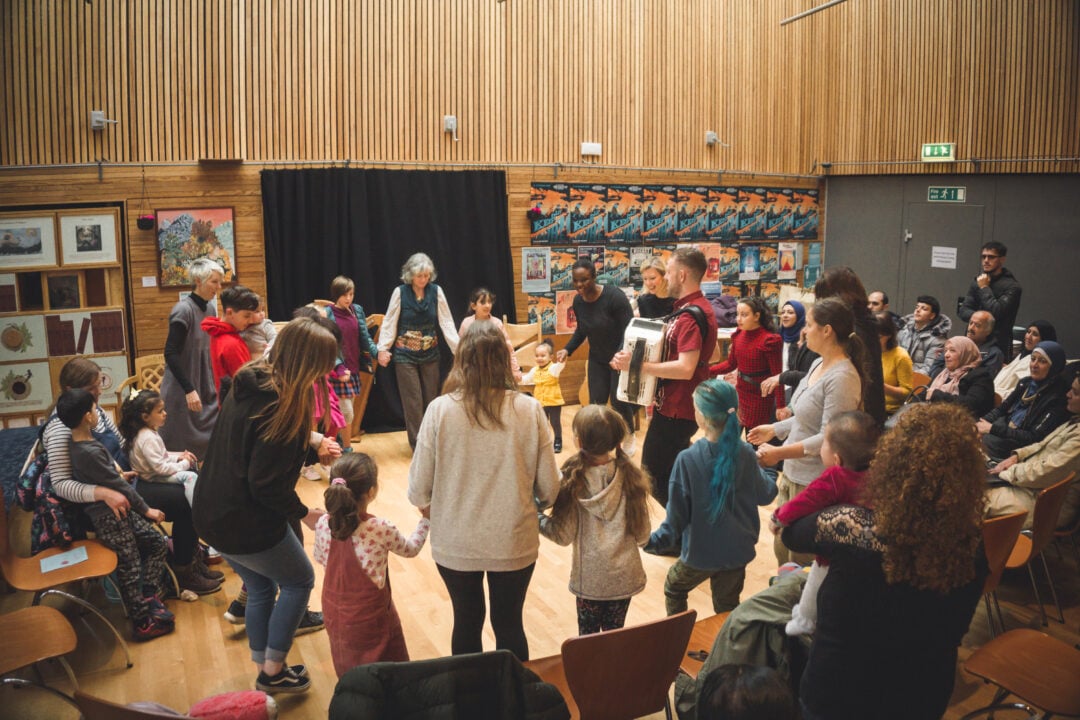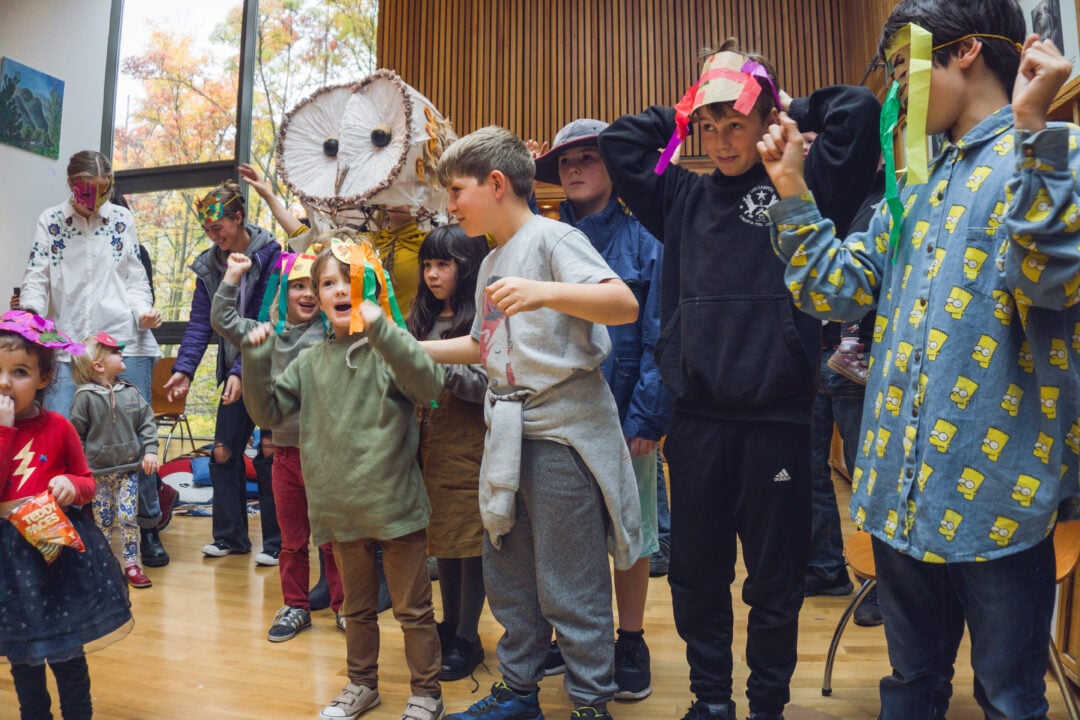 For younger audiences and families looking for some fantastic activities during their October school holidays, there are craft and storytelling sessions and story walks in the Royal Botanic Garden Edinburgh.
The popular online workshop strand Global Lab returns and will look at our planet's eco-system and how ecological passion drives 21st century storytelling. Go Local also returns with new voices from more regions in Scotland coming together to share stories and songs.
New this year is the Festival's first podcast series Another Story and Art of the Storyteller – in-person, weekend workshops where budding storytellers can learn how to improve their storytelling skills and better connect with their audience.
Alongside these events, this year's Festival Exhibition hosted at the Scottish Storytelling Centre will be TALK – a series of portraits taken by Edinburgh-based photographer Graham Williams, exploring the subject of men's mental health as part of the Scottish Mental Health Arts Festival.
Tickets to each event cost a maximum of £10.00 with family events costing just £5.00 per ticket. The Festival Pass offers discounted tickets to many live events, online and at the Scottish Storytelling Centre, as well as a discount at the Scottish Storytelling Centre's bookshop and Haggis Box Café.
Browse the full programme and book tickets on the Scottish International Storytelling Festival website.
---