Image Credit: BBC
Discover the glamorous underground of this gritty BBC Three drama.
Have you seen Clique yet? This exciting BBC Three psychological thriller explores the power of friendship between intensely smart, complicated and ambitious young people at University, set and filmed right here in Edinburgh.
Childhood soulmates Georgia and Holly are only a few weeks into the so-called best years of their lives at university in Edinburgh, when they get drawn into the elite clique of alpha-girls, led by lecturer Jude McDermid. They discover a seductive world of lavish parties, populated by Edinburgh's highest-powered business men and women. But it's a world underpinned by sordid compromise, and as Holly exposes its deeply corrupt core, the danger mounts from all angles.
Look closely, and you'll spot some of Edinburgh's most iconic locations in the scenes, as well as some hidden gems. Read on to find out how you can walk in the footsteps of Holly on the streets of Edinburgh…
The Meadows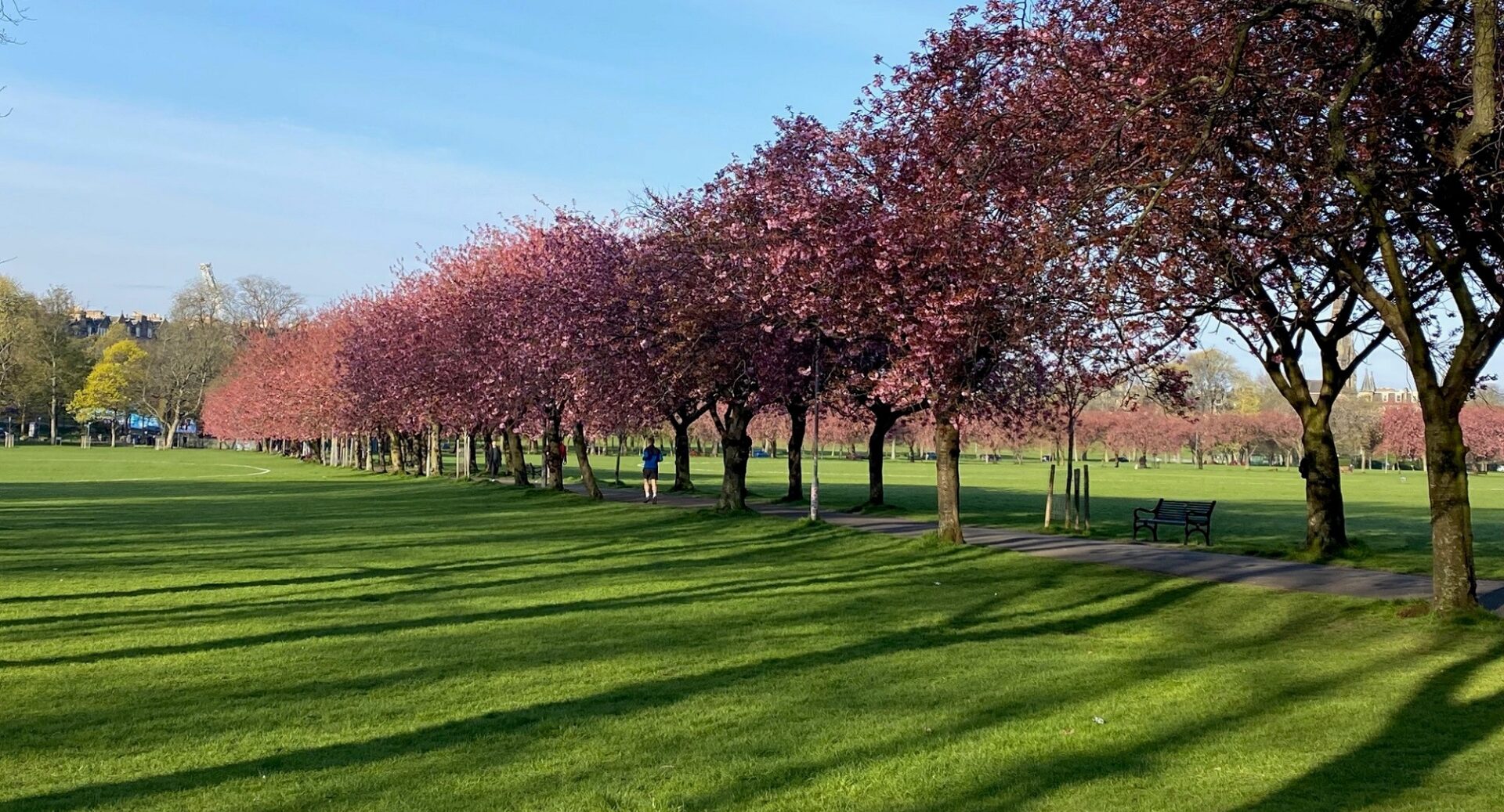 The Meadows feature quite heavily in both season one and two. Its close proximity to the University of Edinburgh means that Holly and Georgia would use these pretty walkways getting to and from class. The stylish cafés of Middle Meadow Walk also feature in season one.
When you're not trying to save your best friend from a sinister gang of businesswomen, the Meadows is the perfect place to relax and enjoy a cup of coffee and watch the world go by.
Cabaret Voltaire
36-38 Blair Street, Edinburgh EH1 1Q
Cabaret Voltaire (or 'Cab Vol' as it is known to locals) is the backdrop for one of the most iconic scenes in the first season of Clique, where Holly spots the intriguing group of young women for the first time. This trendy venue has a packed schedule of live music and club nights every night of the week, so check out their website to find out what's on.
---
Edinburgh Napier University
Wonder where the formidable Jude McDermid delivers her lectures? Her beautiful panoramic glass lecture theatre can in fact be found at Edinburgh Napier University Craiglockhart campus. The Lindsay Stewart Lecture Theatre is part of the university's Business School and can accommodate up to 200 students.
Would you like to study here? Find out more about Edinburgh Napier University on our website.
---
The Usher Hall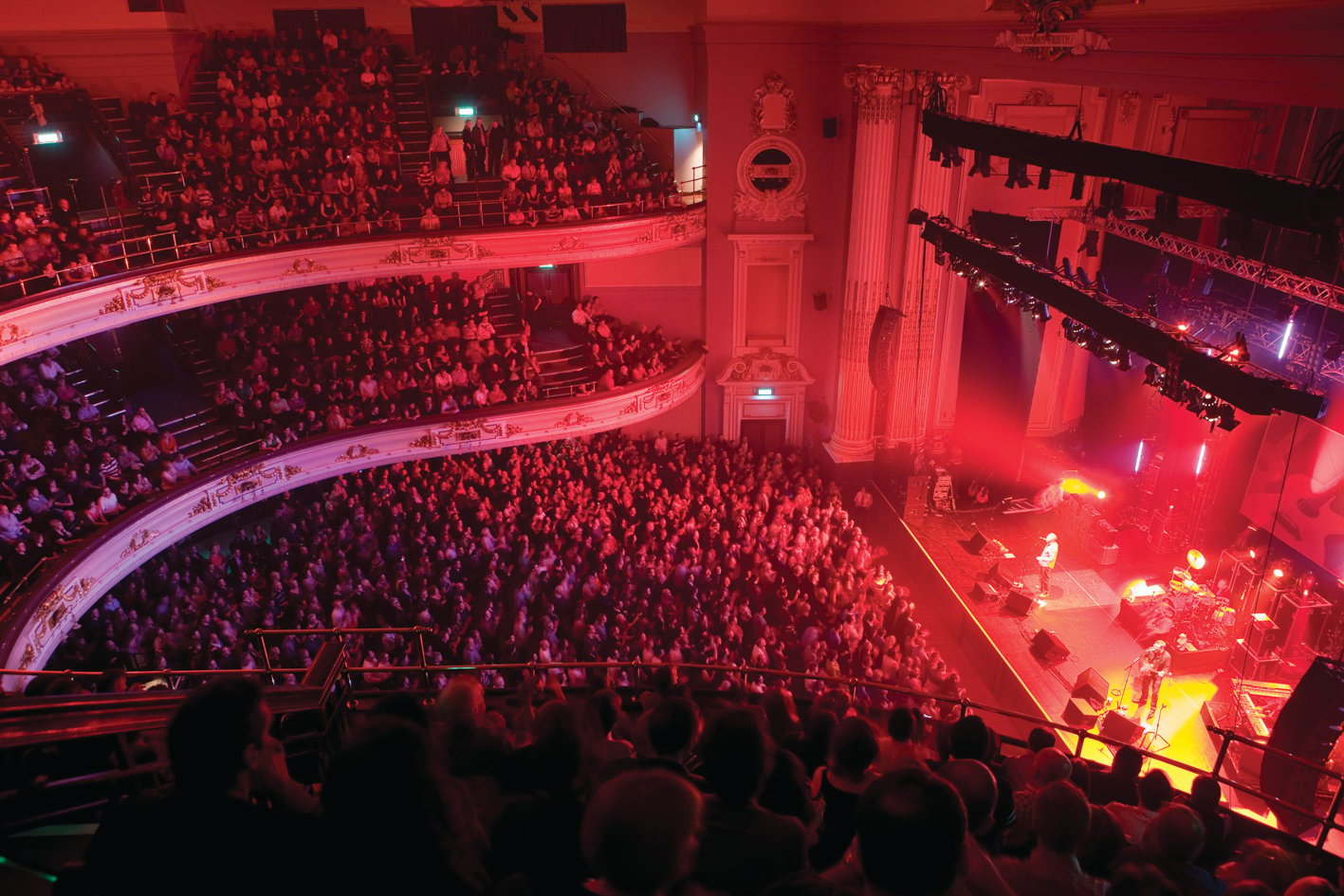 Lothian Road, Edinburgh EH1 2EA
It's normally an iconic music venue that plays host to some of the world's biggest acts, but during the first season of Clique, The Usher Hall doubled up as the slick and glamorous offices of Solasta Finance. The striking staircase where Holly and Louise stand in episode 3 is one of the standout features of the concert hall's redevelopment which was shortlisted in the 2011 Scottish Architectural Awards.
While it might not be possible to stride around the halls and make dodgy deals in real life, the Usher Hall is still definitely worth a visit. Find out what concerts are coming up and see the underbelly of "Solasta Finance" for yourself.
---
The Voodoo Rooms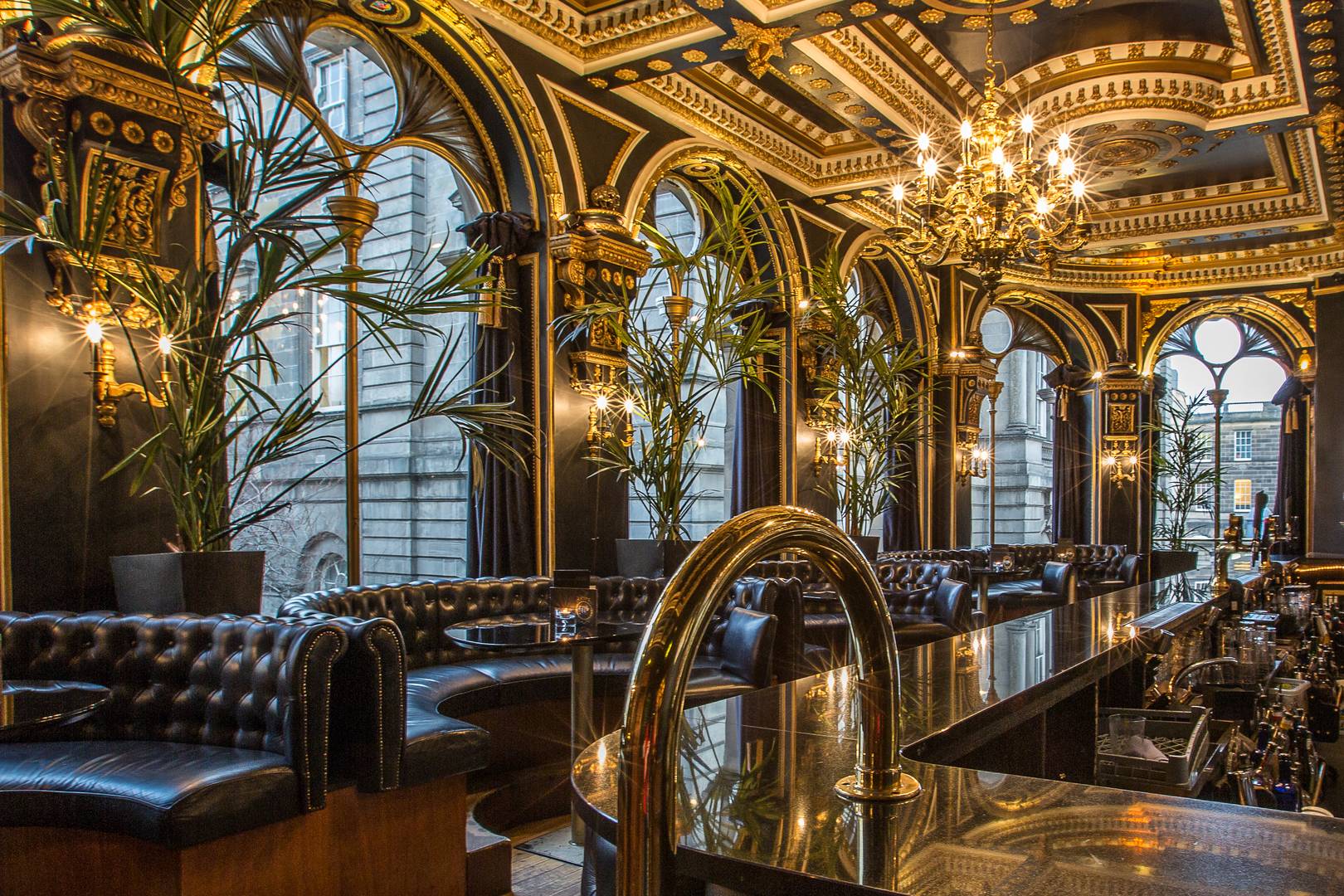 19a West Register Street, Edinburgh, EH2 2AA
Stylish New Town club The Voodoo Rooms features heavily in Clique season one and its promotional materials. This luxurious club with ornate gold details, tiger ornaments and leather chairs is a firm favourite with the Clique gang, and is also a popular haunt for Edinburgh locals off-screen. This multi-purpose venue has a lively bar, an event space and a mouthwatering food menu.
---
The Devil's Advocate
9 Advocates Close, Edinburgh, EH1 1ND
The Devil's Advocate, is an intimate whisky bar is the location of Holly's work in season two. You can find it hidden in plain sight just off the Royal Mile in Advocate's Close. Pop inside and you will discover over 400 whiskies behind the bar. Find out more about Edinburgh's thriving whisky scene in our guide to the Top Whisky Bars in Edinburgh.
---
Top Ten Filmed in Edinburgh

Discover and visit iconic locations in Edinburgh & the Lothians that have appeared in your favourite films and TV shows.

Fast & Furious 9

The ninth instalment in the Fast & Furious franchise roared into UK cinema's in 2021.

Eurovision Song Contest: The Story of Fire Saga

A feel good film about chasing your dreams, friendship, rivalry and of course, singing!

Avengers: Infinity War

Explore the Edinburgh locations featured in one of the biggest film events of our time.

T2 Trainspotting

Trainspotting is back for a second hit, featuring lots of iconic locations in Scotland's capital city.

Outlander

Follow in their footsteps and relive Outlander for yourself.

Outlaw King

Discover the locations of this Netflix historical epic in the Edinburgh city region.

Churchill

Discover the film locations featured in this tale of one of history's most iconic leaders.

Sunshine on Leith

Get with the beat and revisit the feel good factor of Sunshine on Leith.

The Railway Man

A powerful tale of survival, love and redemption. Explore the film locations of The Railway Man.

TV and Drama

Grab your popcorn and explore the TV shows filmed in this captivating city.