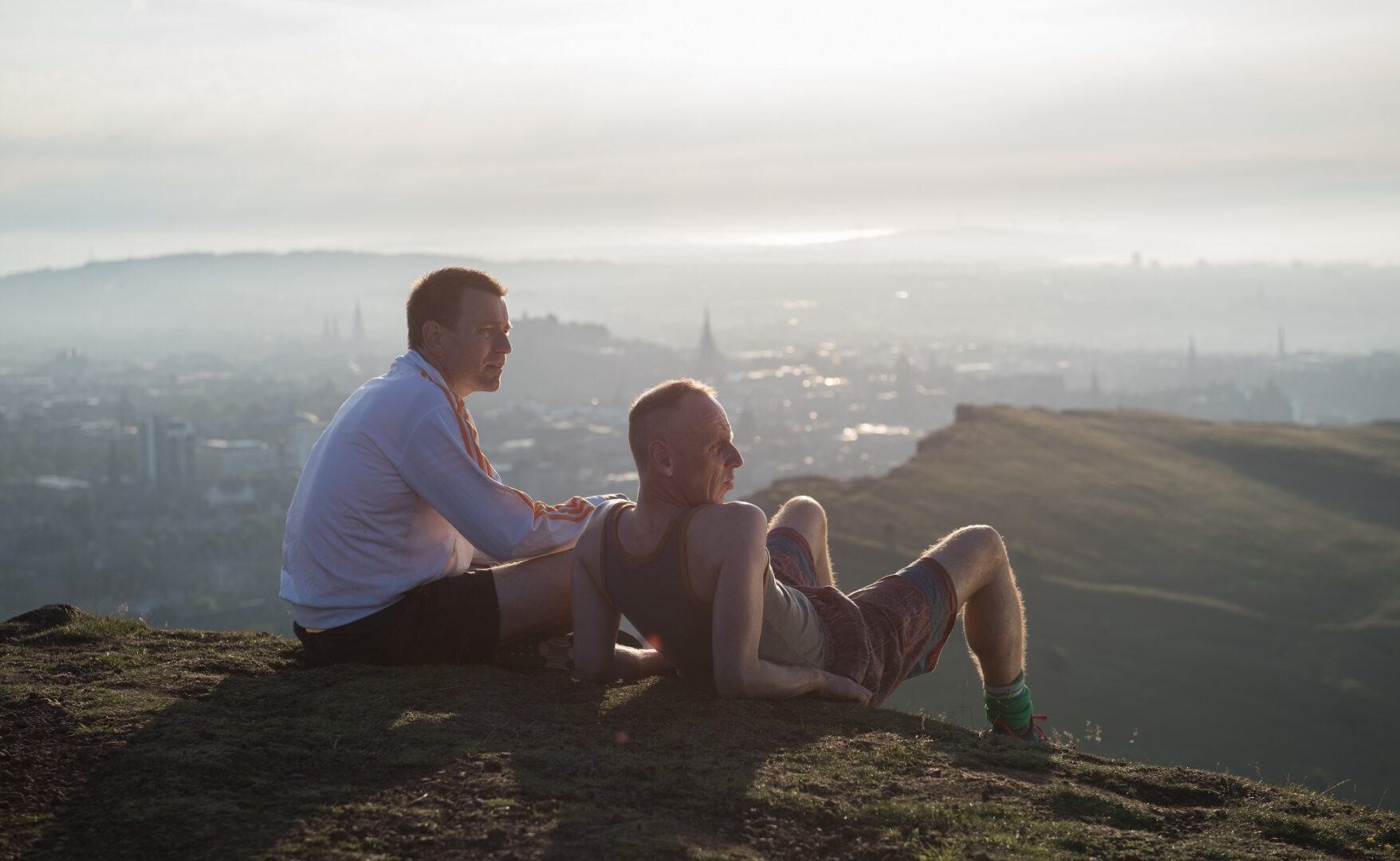 Image Credit: Sony
Trainspotting is back for a second hit, featuring lots of iconic locations in Scotland's capital city.
Choose life. Trainspotting is back for its long-awaited sequel and the boys are back in Scotland's capital. Over half of the scenes in T2 Trainspotting were filmed in location in Edinburgh, so come into town and take these tips from our guide to follow in our favourite Leith lads' footsteps.
Edinburgh Airport
After Mark's life in Amsterdam falls apart around him, he returns to Edinburgh to reunite with his family and his old friends. He touches down in Edinburgh Airport with one of the first scenes taking place on the tram platform concourse.
The airport has gone through a lot of changes since we first met Mark in 1996, perhaps the most notable being the addition of the Edinburgh Trams, which Mark uses to get from the airport to Princes Street in the city centre.
---
Holyrood Park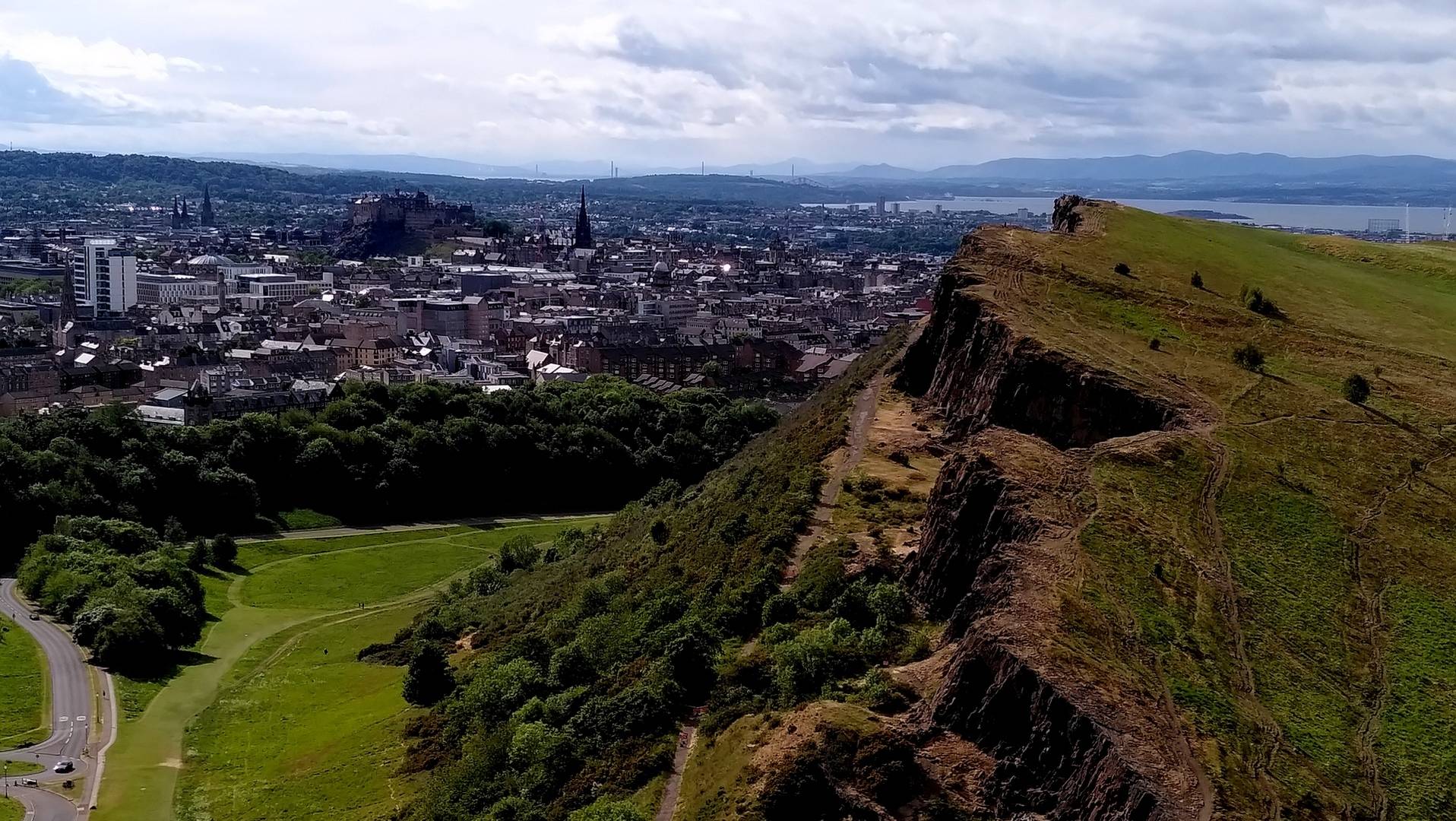 After rescuing Spud from the brink, Mark takes his friend on an exhilirating run around Holyrood Park and Arthur's Seat. This 650 acre slice of the Highlands right in the city centre on Scotland's capital is a brilliant place to go for a jog, and the circular road of Queens Drive is a popular running route (even for Ewan McGregor himself).
If you want to enjoy the beautiful panoramic views that are showcased so beautifully in the movie, then a climb up Arthur's Seat is a must. Follow Spud's lead and make your way up to the top, the beautiful landscape and the sense of achievement will make the challenge completely worth it.
---
Forth Road Bridge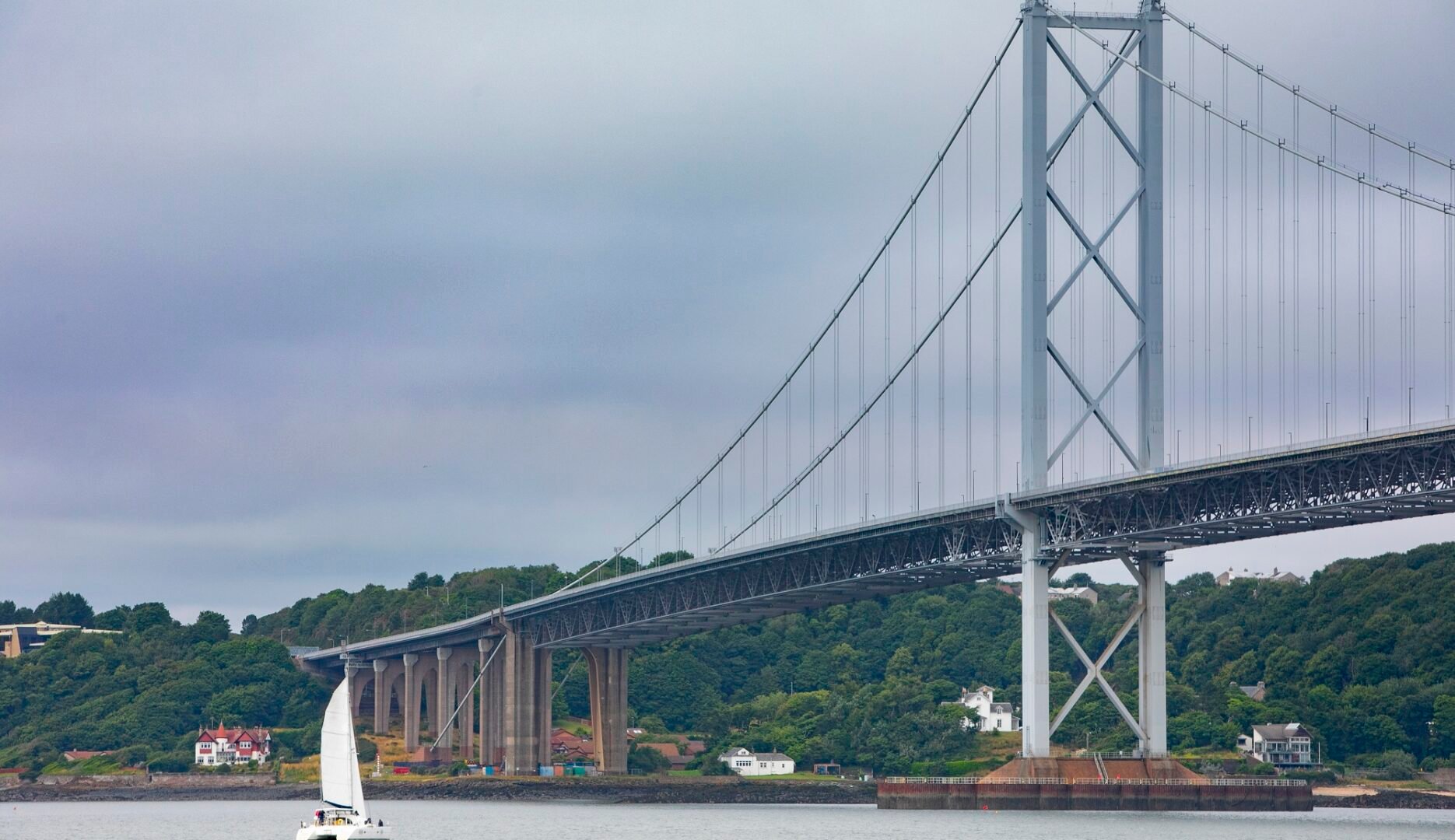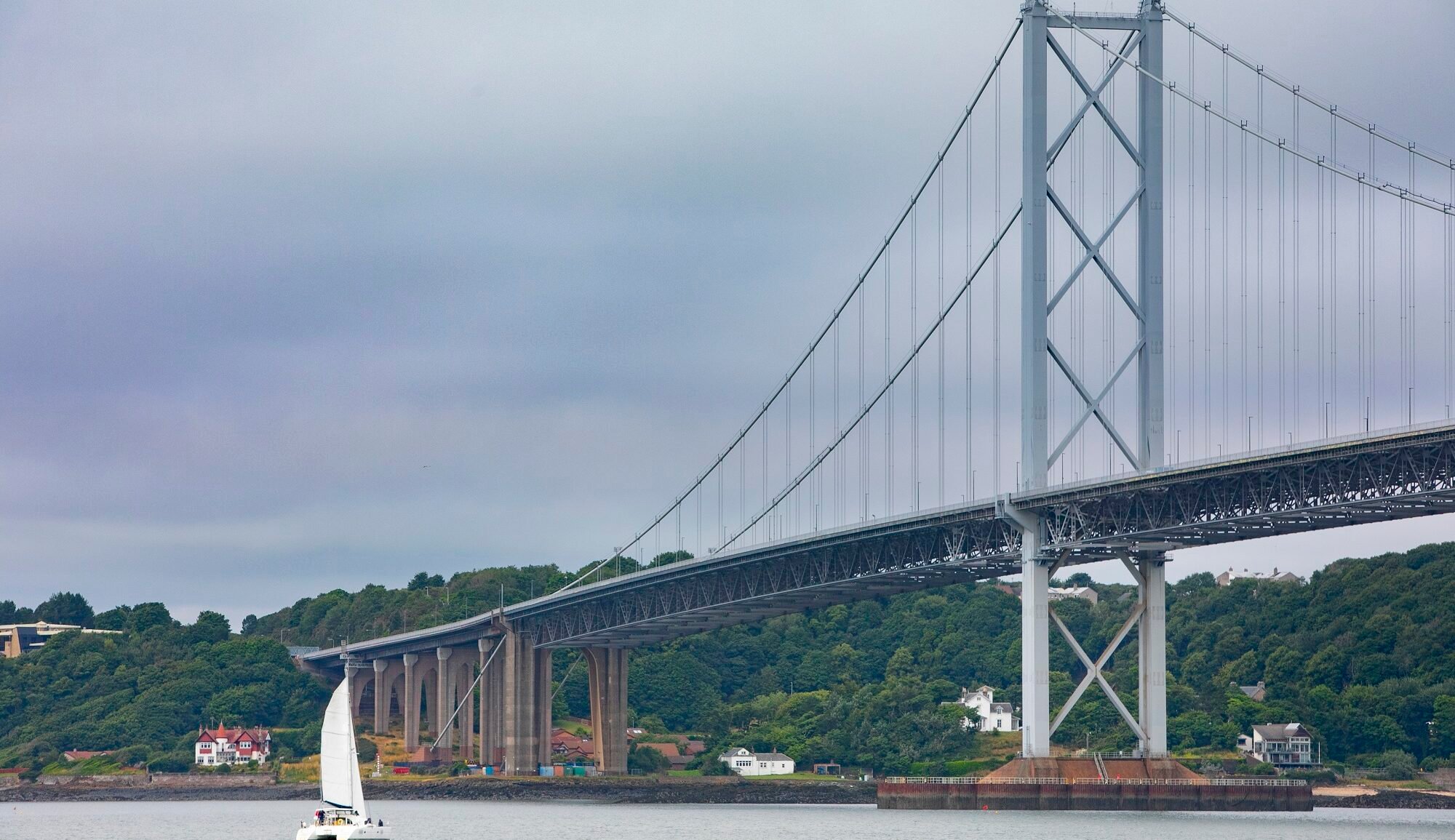 Don't mess with Mr Doyle. Simon and Mark quickly learn that lesson when they are taken by one of the most powerful gangsters in Edinburgh over the Forth Road Bridge and dumped in the middle of nowhere, without their clothes, left to make their own way back home. The hapless pair manage to grab a couple of aprons from a nearby farm, and somehow manage to walk back across the bridge before freezing to death.
If you want to follow in the boys' footsteps (without being kidnapped by a top business kingpin, of course), you can find out more about walking over the Forth Road Bridge on the Forth Bridges website.
---
Scottish Parliament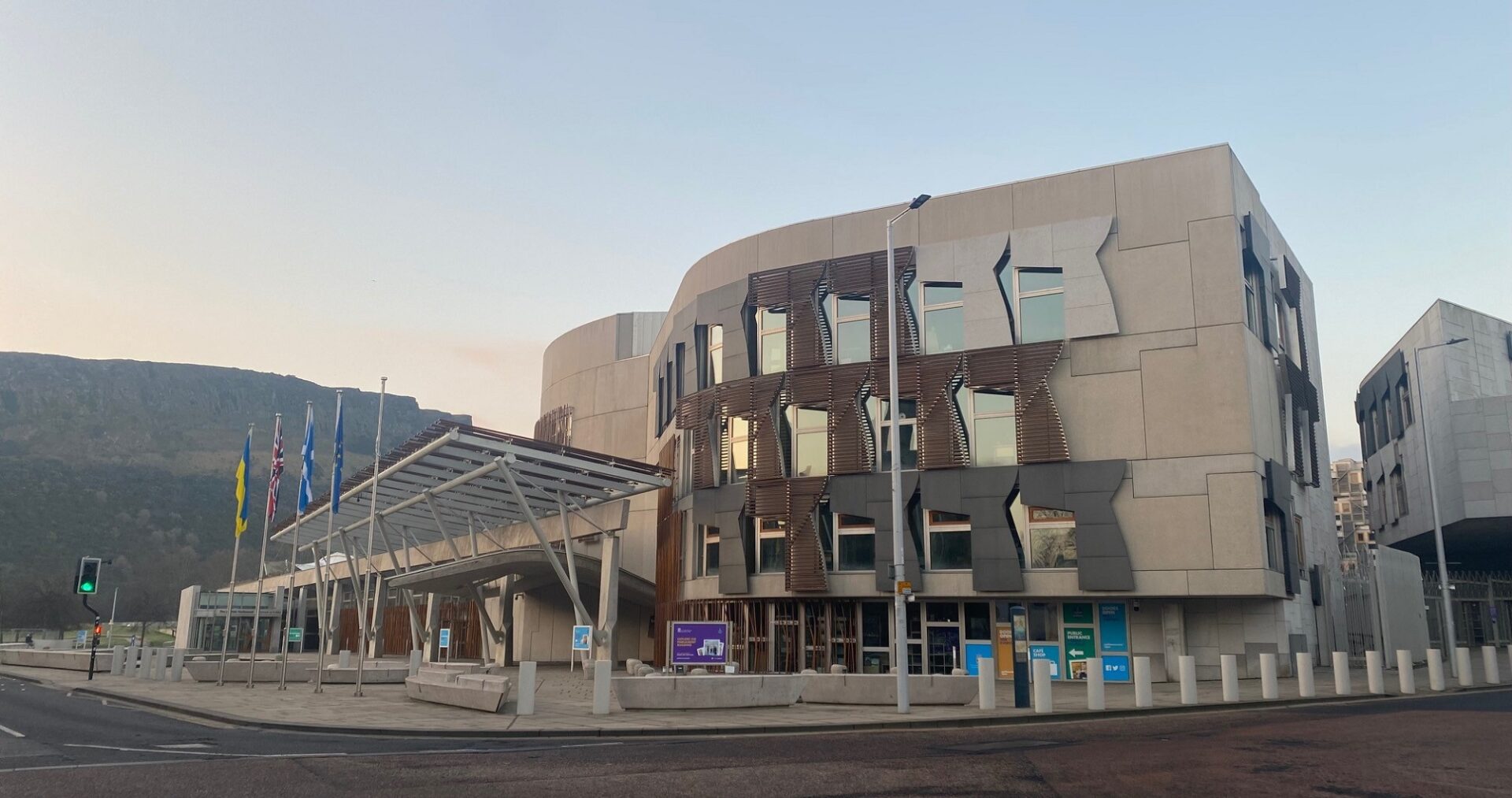 To try and get their business off the ground, Mark and Simon pay a visit to the Scottish Parliament to try and secure funding.
You can get great views of the striking building from Holyrood Park, and if you want to take a look around inside , the Scottish Parliament building is usually open to visitors Monday to Saturday. You can find out more about visiting the Scottish Parliament, including details of their free guided tours, on their website.
---
The Cav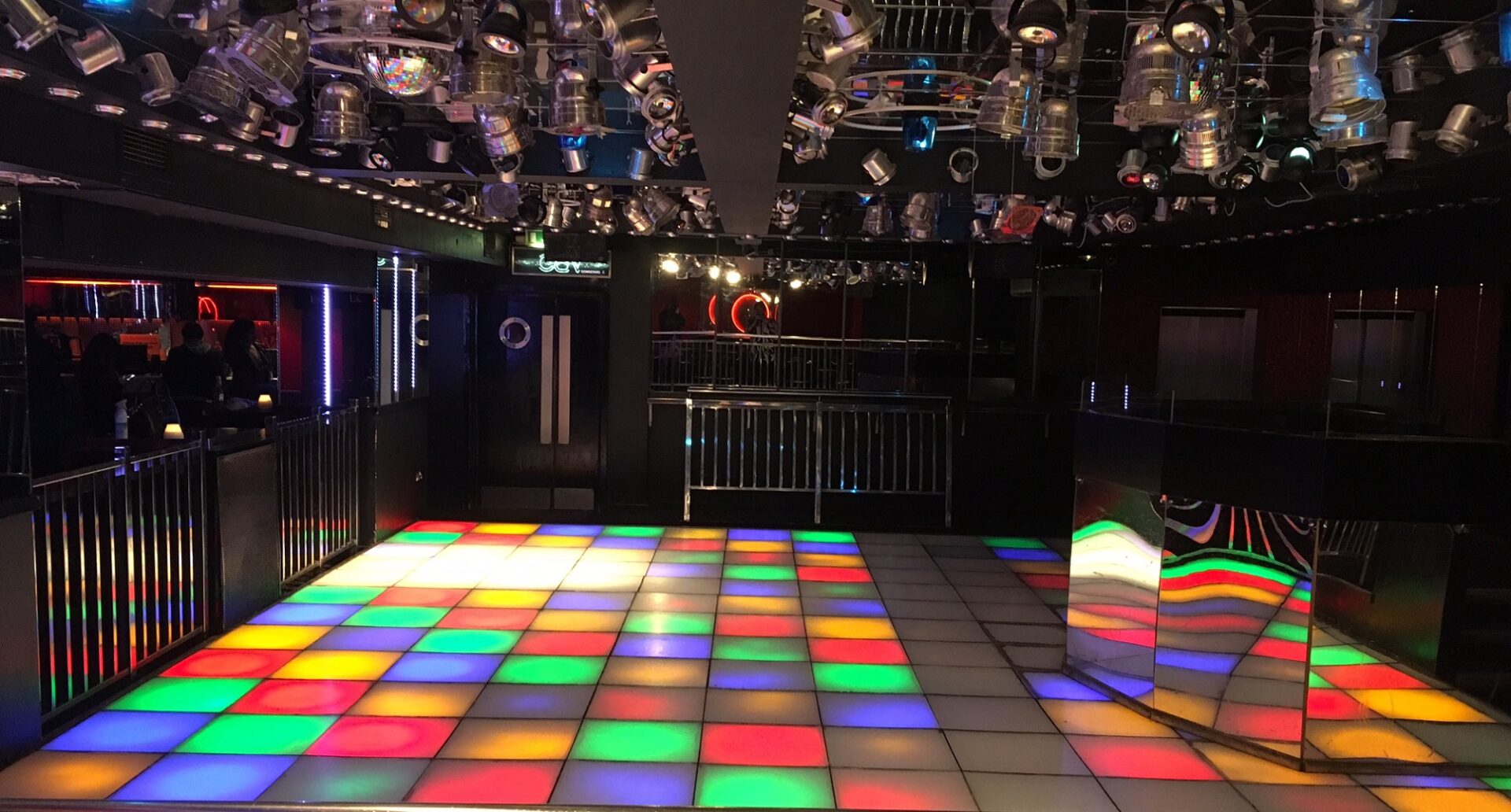 For the nightclub scene, the Trainspotting 2 crew went to one of Edinburgh's most famous venues: The Cav. Located on West Tollcross, this nightclub has a 60 year history and has a special place in the hearts of Edinburgh residents. You can find out more about this venue's incredible story at thecav.co.uk.
Simon and Renton head to The Cav for a night out, but the partying is cut short when Begbie finds his arch-enemy hiding in the toilet…
---
The Old Town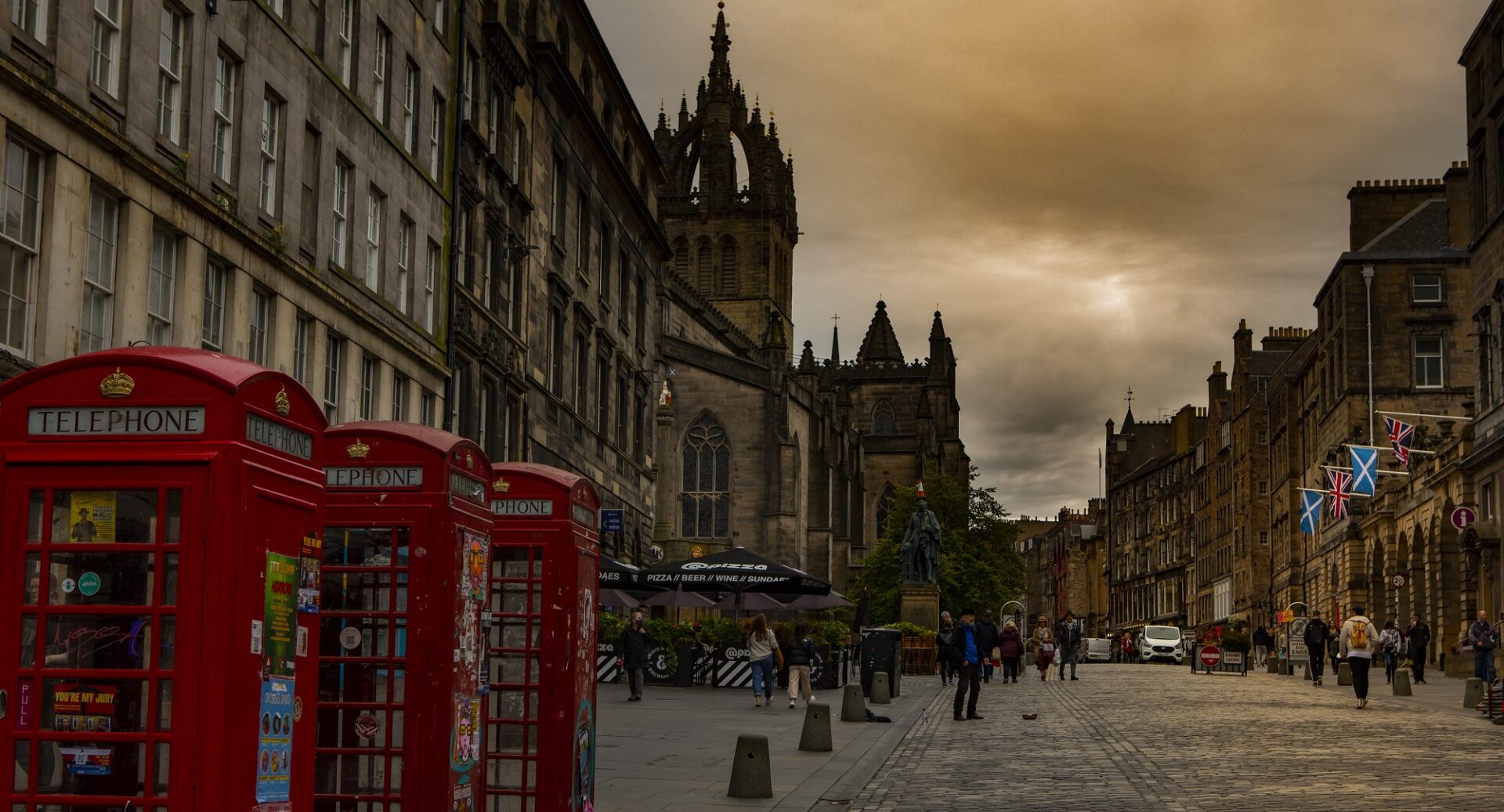 After their run-in in the nightclub toilet, Renton tries to make his escape through Edinburgh's Old Town. In the film you can see him runnning through some of the most iconic streets of Edinburgh, with Begbie in hot pursuit. Relive the chase on streets yourself by exploring Fleshmarket Close, the Grassmarket, Cockburn Street and Parliament Square.
With lots of winding closes, nooks and crannies, there's plenty of places to hide from a psychotic convict hell-bent on revenge. Read our guide to Edinburgh's Old Town
---
St Stephen's Stockbridge
The Great Hall of St Stephen's in Stockbridge features in one of the opening scenes of T2 Trainspotting when Spud attends a recovery group meeting. This beautiful landmark building was designed by William Henry Playfair, and is one of the most iconic structures in Stockbridge.
---
Harvey Nichols Forth Floor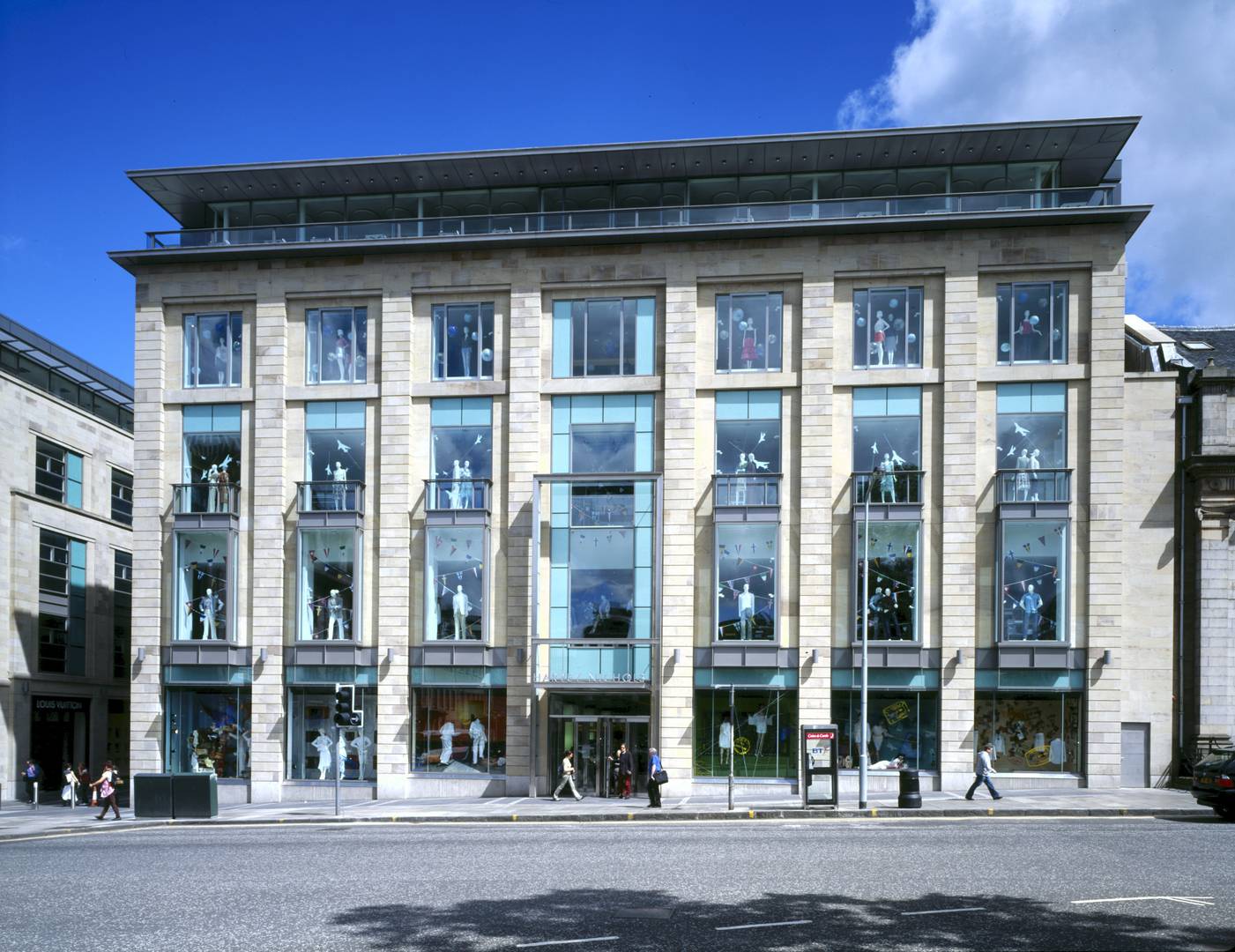 For a touch of glamour, Veronika and Renton go for dinner at the Forth Floor Restaurant, located in Harvey Nichols on St Andrew Square. Its beautiful glass windows allow stunning panoramic views of the New Town and beyond.
It serves as the backdrop for Renton's updated "Choose Life" speech, which has been updated to include references relevant to 2017. Want to dine like Renton and Veronica? Book a table at Harvey Nichols Forth Floor Restaurant
---
Regent Bridge 
Home to one of the most iconic scenes in the original Trainspotting film, the back street under Regent Bridge makes another appearance in T2 Trainspotting. This time, however, it is a very poignant scene, as Spud reflects on his youth as he sees two boys running down the road just like he and Renton did twenty years ago.
Regent Bridge is very easy to find if you come in via train, as it's just a short walk from the back entrance of Waverley Station. See the exact location of this and all the other locations in this guide in the map below:
---
Top Ten Filmed in Edinburgh

Discover and visit iconic locations in Edinburgh & the Lothians that have appeared in your favourite films and TV shows.

Fast & Furious 9

The ninth instalment in the Fast & Furious franchise roared into UK cinema's in 2021.

Eurovision Song Contest: The Story of Fire Saga

A feel good film about chasing your dreams, friendship, rivalry and of course, singing!

Avengers: Infinity War

Explore the Edinburgh locations featured in one of the biggest film events of our time.

Outlander

Follow in their footsteps and relive Outlander for yourself.

Outlaw King

Discover the locations of this Netflix historical epic in the Edinburgh city region.

Churchill

Discover the film locations featured in this tale of one of history's most iconic leaders.

Sunshine on Leith

Get with the beat and revisit the feel good factor of Sunshine on Leith.

Clique

Discover the glamorous underground of this gritty BBC Three drama.

The Railway Man

A powerful tale of survival, love and redemption. Explore the film locations of The Railway Man.

TV and Drama

Grab your popcorn and explore the TV shows filmed in this captivating city.