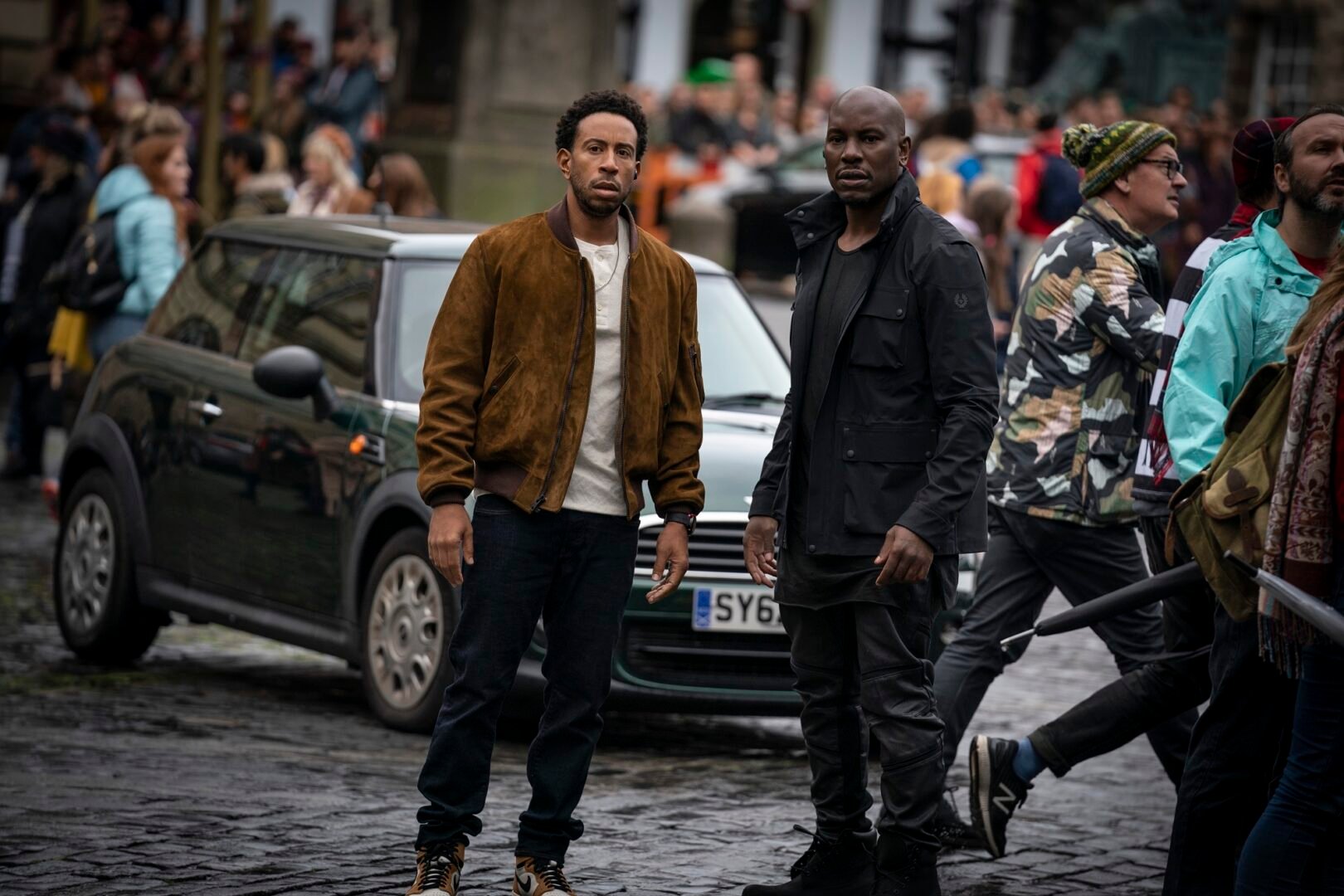 Image Credit: Universal Pictures
Top Ten Filmed in Edinburgh
Discover and visit iconic locations in Edinburgh & the Lothians that have appeared in your favourite films and TV shows.
With its spectacular skyline, charming cobbled streets and beautiful scenery, it's no wonder that Edinburgh is so attractive to filmmakers. Whether you're a fan of fantasy (Avengers: Infinity War), are a lover of historical romances (Outlander Season 3) or can't get enough of high-octane action films (Fast & Furious 9), Edinburgh has provided the backdrop to some fantastic blockbusters & TV series. Here are just ten of them……
Top Ten Filmed in Edinburgh
Credit John Wilson/NETFLIX © 2020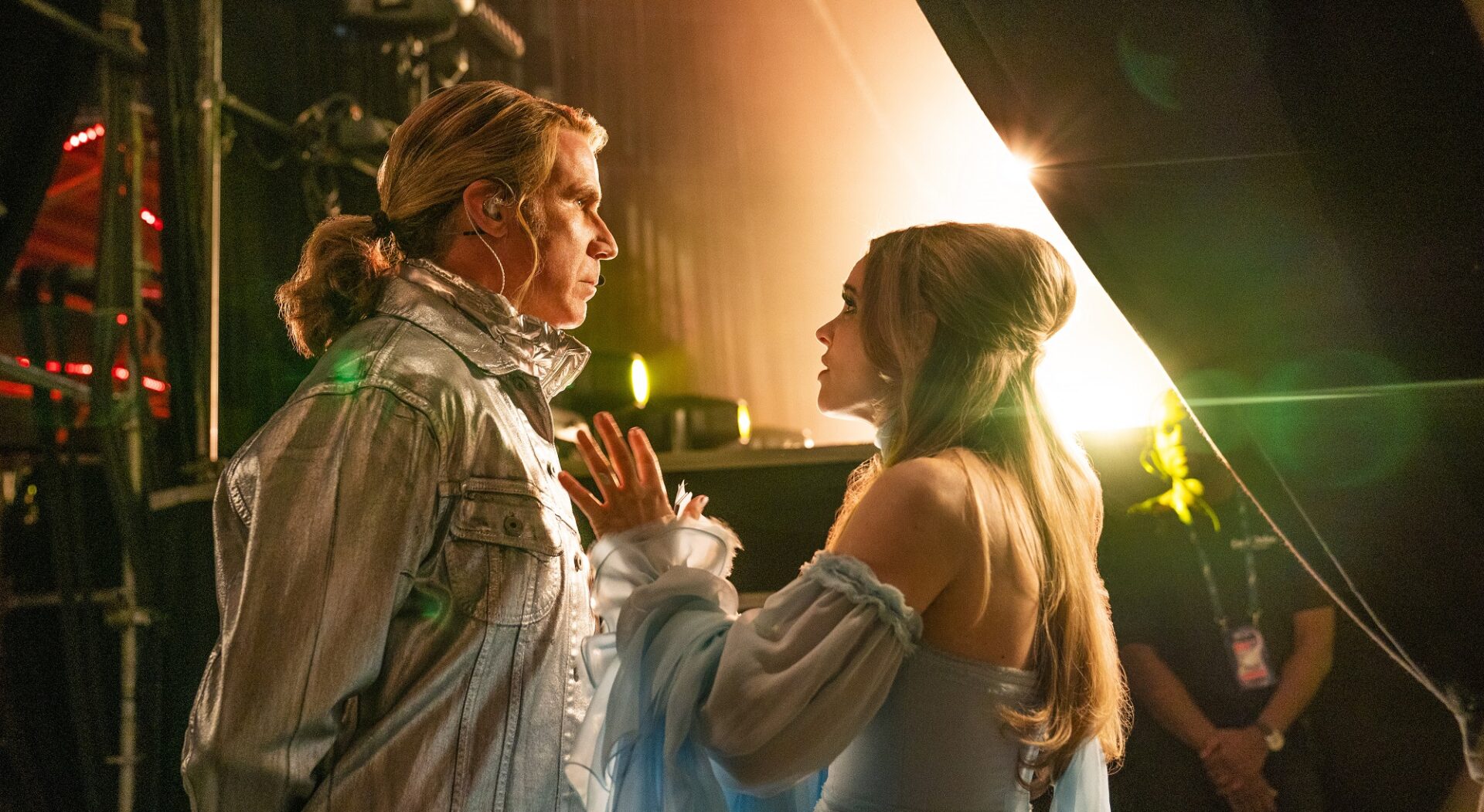 1.
Eurovision Song Contest: The Story of Fire Saga (2020)
The musical comedy parody "Eurovision Song Contest: The Story of Fire Saga" follows the journey of Icelandic musicians Lars and Sigrit as they compete in the Eurovision Song Contest. Filmed in Edinburgh, the movie features locations such as the Royal Mile, Ross Fountain in Princes Street Gardens, Calton Hill with its historic monuments, Grassmarket with its pubs and shops, and Arthur's Seat, the highest point of Holyrood Park, which offers a stunning view of the city. These sites are some of Edinburgh's oldest and most well-known attractions, rich in history and culture.
---
© Graeme Hunter Pictures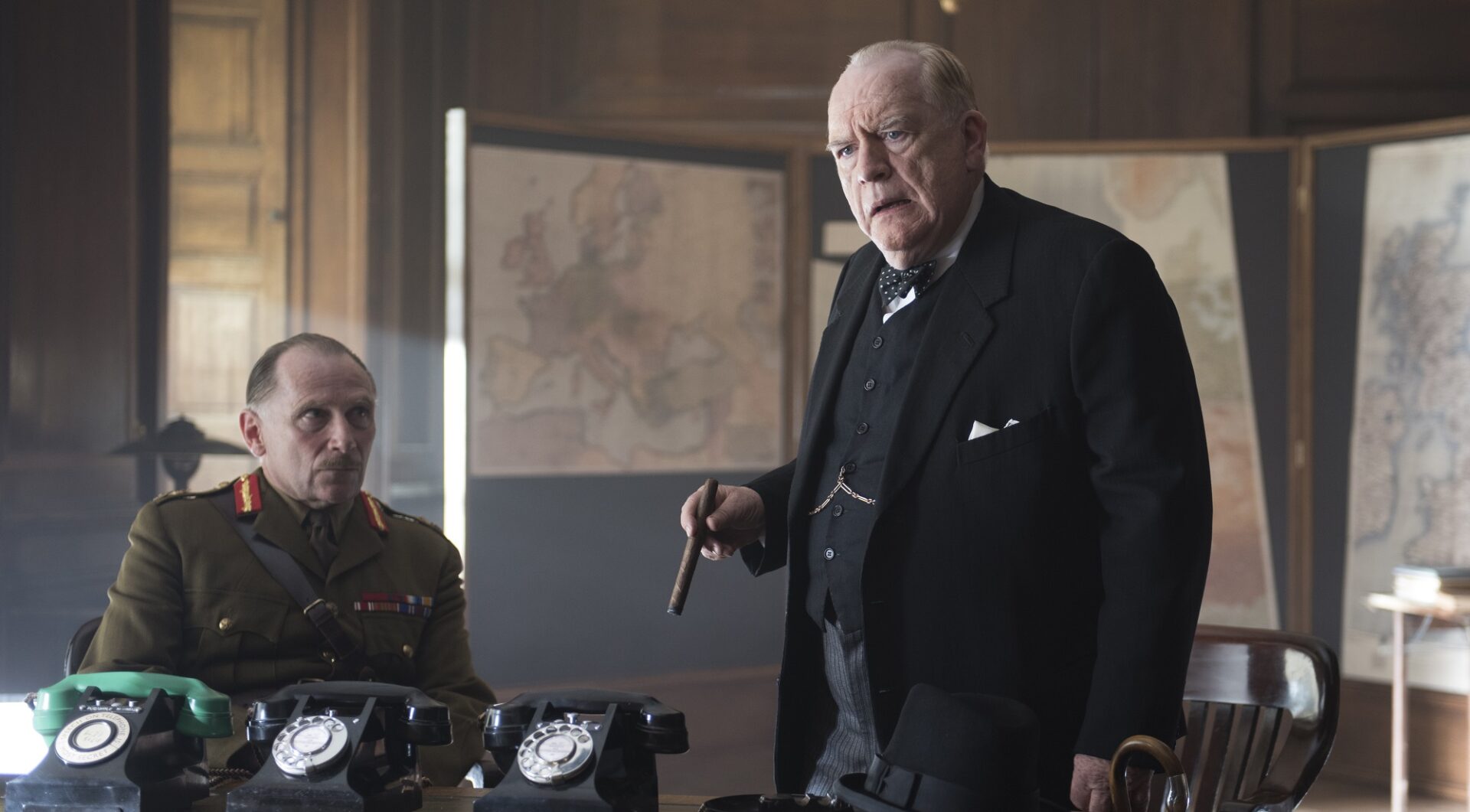 2.
Churchill (2017)
Churchill is a movie set in June 1944, depicting the British Prime Minister's reluctance to go ahead with the Allied D-Day landings in Normandy, which could determine the outcome of World War II. The film was shot in Edinburgh and surrounding areas, with some iconic scenes filmed on Calton Hill and the Cramond causeway. Yellowcraigs beach as the setting of a very emotional scene where Churchill remembers the blood spilled in the First World War.
---
Image Credit: Universal Pictures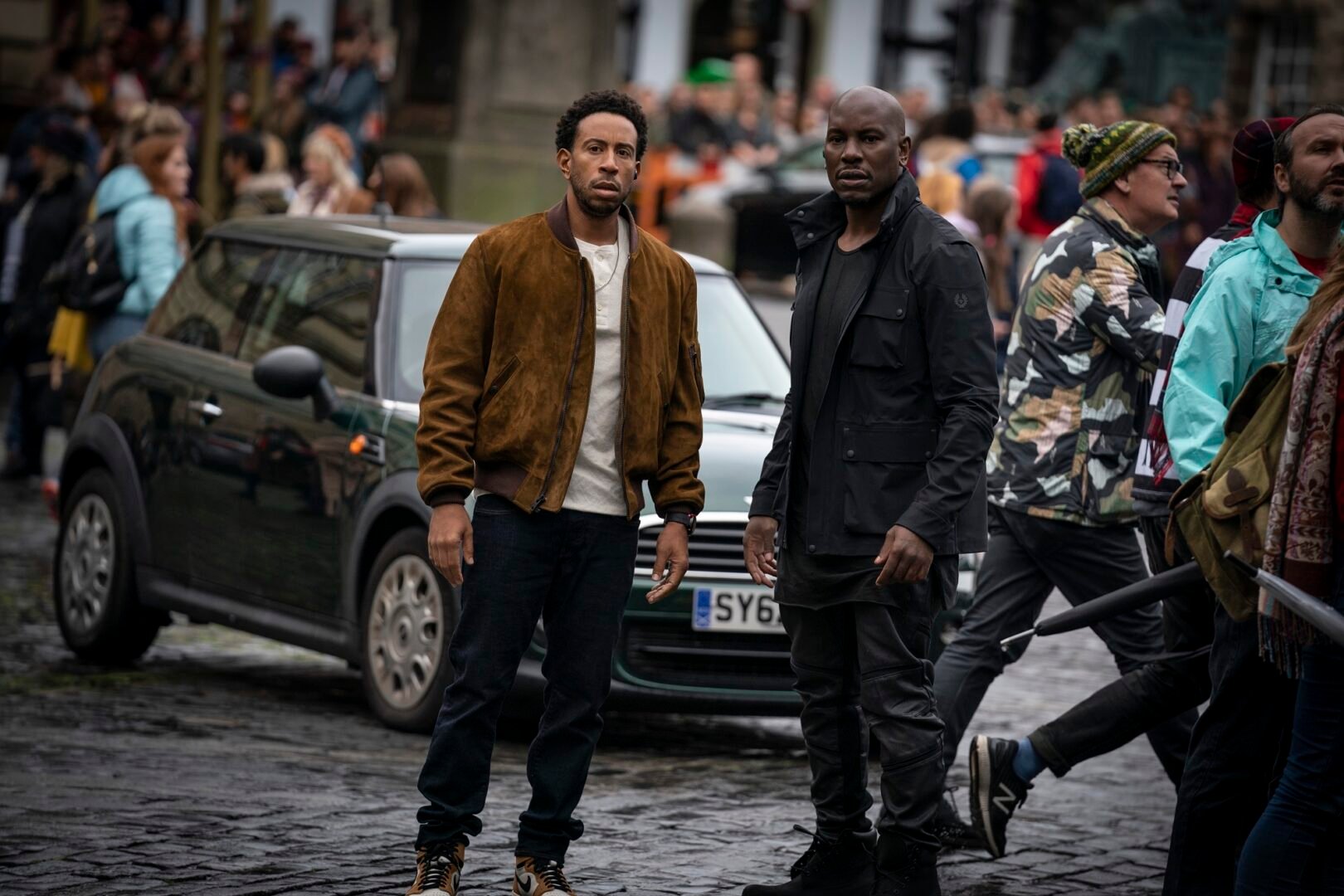 3.
Fast & Furious 9 (2021)
The ninth chapter in the saga that has endured for almost two decades, FF9 sees the return of Dominic Toretto (Vin Diesel) and co as they once again join forces to stop a world-shattering plot led by the most skilled assassin and high-performance driver they've ever encountered: a man who also happens to be Dom and Letty's long lost brother, Jakob (John Cena). The non-stop action hurtles around the globe – from London to Tokyo and from Central America to Edinburgh.
Fast & Furious 9 spent 19 days filming in 11 different areas of Edinburgh city centre in September 2019. Dare devil stunts and car chases were filmed in iconic areas of the city including Waterloo Place, George Street, Cockburn Street, Victoria Street, Royal Mile, Melville Street and the National Museum of Scotland.
---
Image Credit: Netflix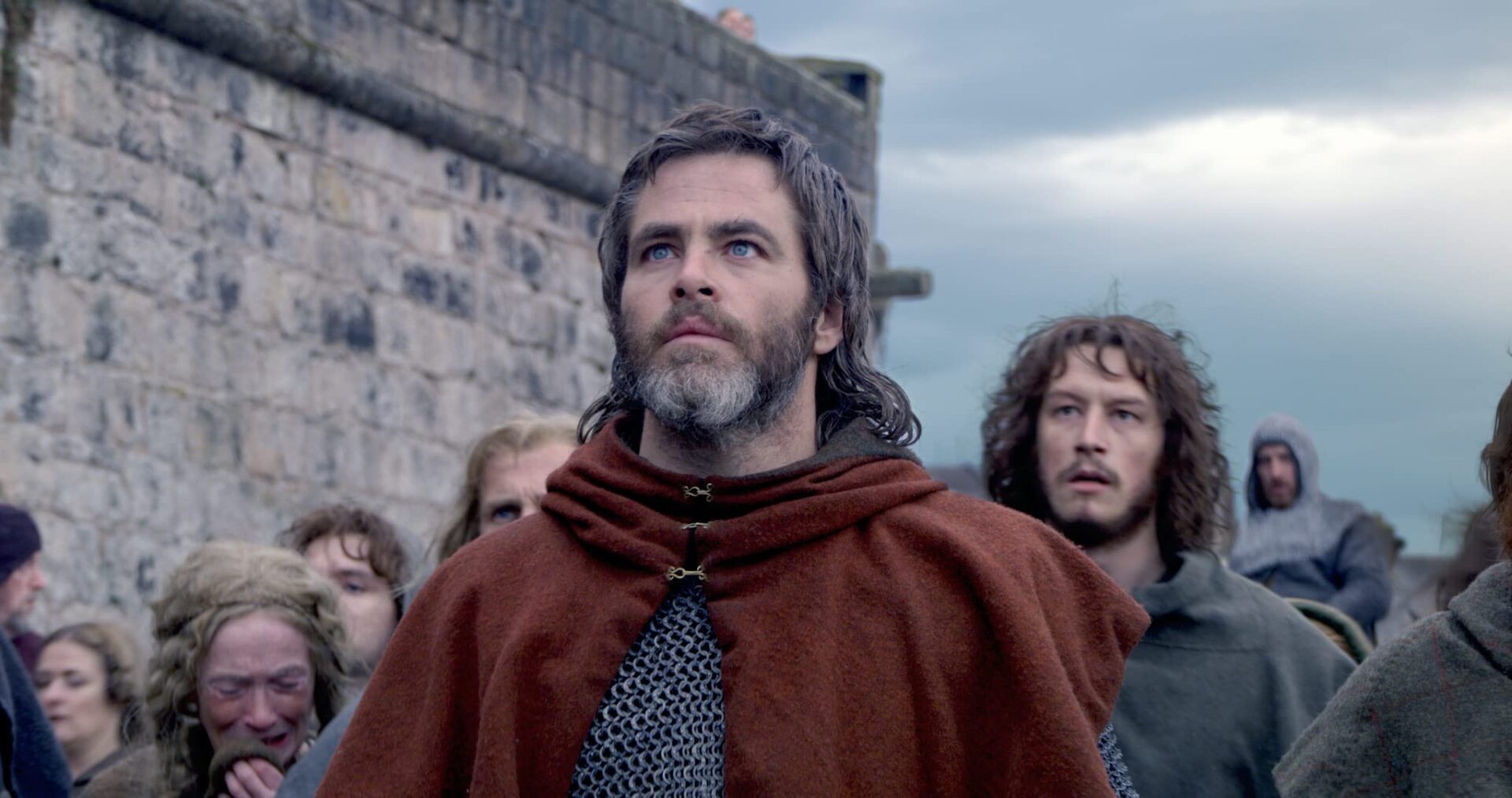 4.
Outlaw King (2018)
Starring Chris Pine, Outlaw King opened the 2018 Toronto International Film Festival (TIFF) and premiered in Edinburgh ahead of its Netflix release.
The crew spent 7 days filming in Edinburgh, but over a month of preparation saw the production team build a medieval village around Craigmillar Castle, The castle, which also features in Outlander season 3, appears alongside scenes shot at Seacliff Beach in East Lothian.
---
Image Credit: BBC
5.
Clique (2017)
BBC Three's psychological thriller Clique follows childhood friends Georgia and Holly as they navigate their way through the elite clique of alpha-girls led by Jude McDermid at university in Edinburgh. They discover a seductive world of lavish parties, but as Holly uncovers the deeply corrupt core of this world, danger mounts from all angles. Set and filmed in Edinburgh, the show explores the power of friendship between complicated and ambitious young people, with stunning locations including The Devil's Advocate, The Voodoo Rooms, The Usher Hall and The Meadows.
---
Image Credit: Jaap Buitendijk – © 2014 – Lionsgate UK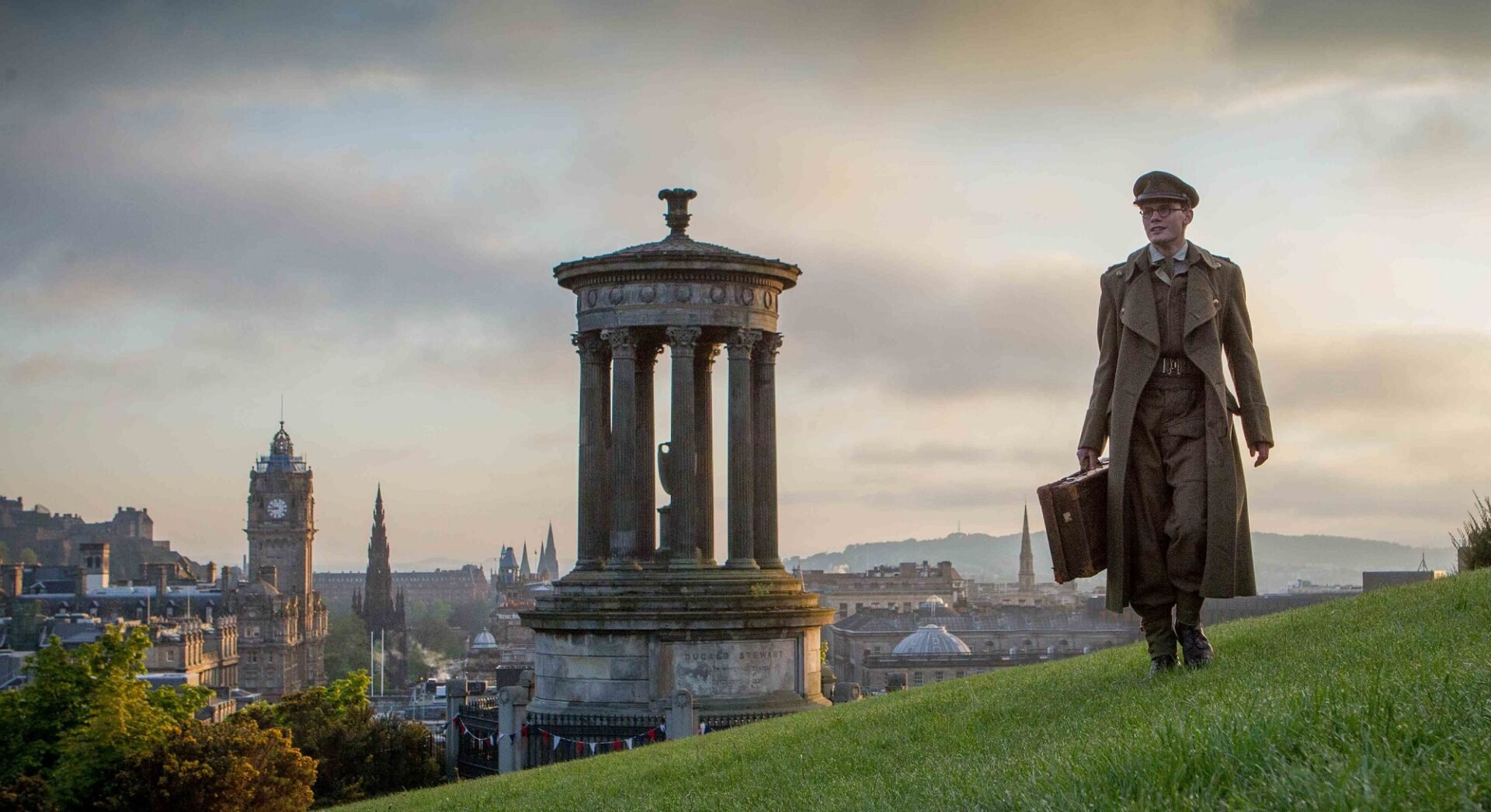 6.
The Railway Man (2013)
The Railway Man is a film based on Eric Lomax's memoir about his torture as a prisoner of war. Years later, with his wife's support, he confronts the Japanese interpreter responsible. The movie stars Colin Firth, Nicole Kidman, and Jeremy Irvine and touches on themes of survival and redemption. With filming locations spread across Edinburgh, Fife and East Lothian there are lots of places to go see.
---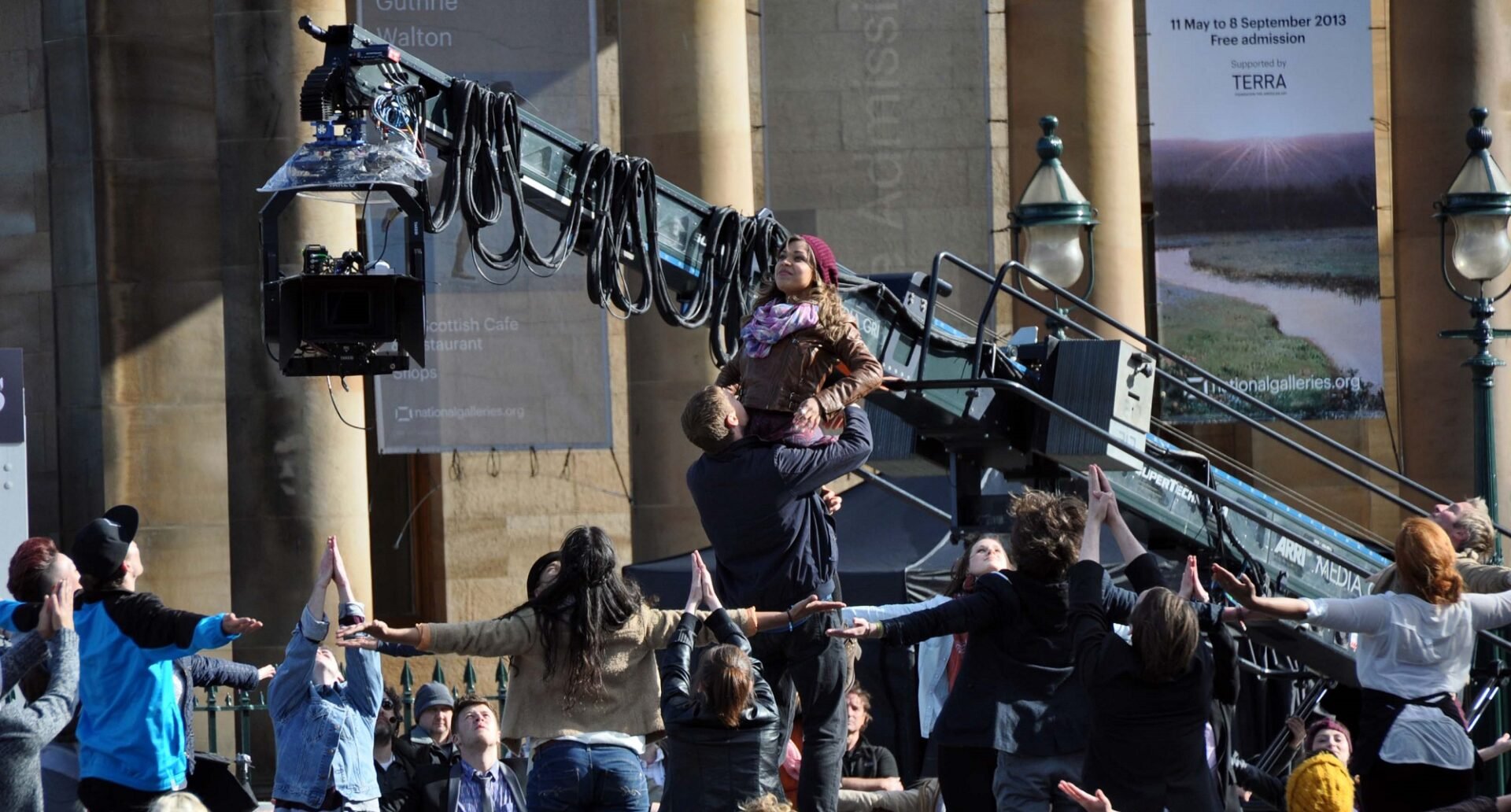 7.
Sunshine on Leith (2012)
This heartfelt feel-good movie musical tells the story of one tight-knit family, and the three couples bound to it, as they experience the joys and heartache that punctuate all relationships. And they do it all while singing to the euphoric music of The Proclaimers.
Set and filmed in Edinburgh, locations include various locations in Leith, The Grassmarket, Calton Hill, North Bridge, The Royal Mile and an epic finale dance outside The Scottish National Gallery.
---
Image Credit: Sony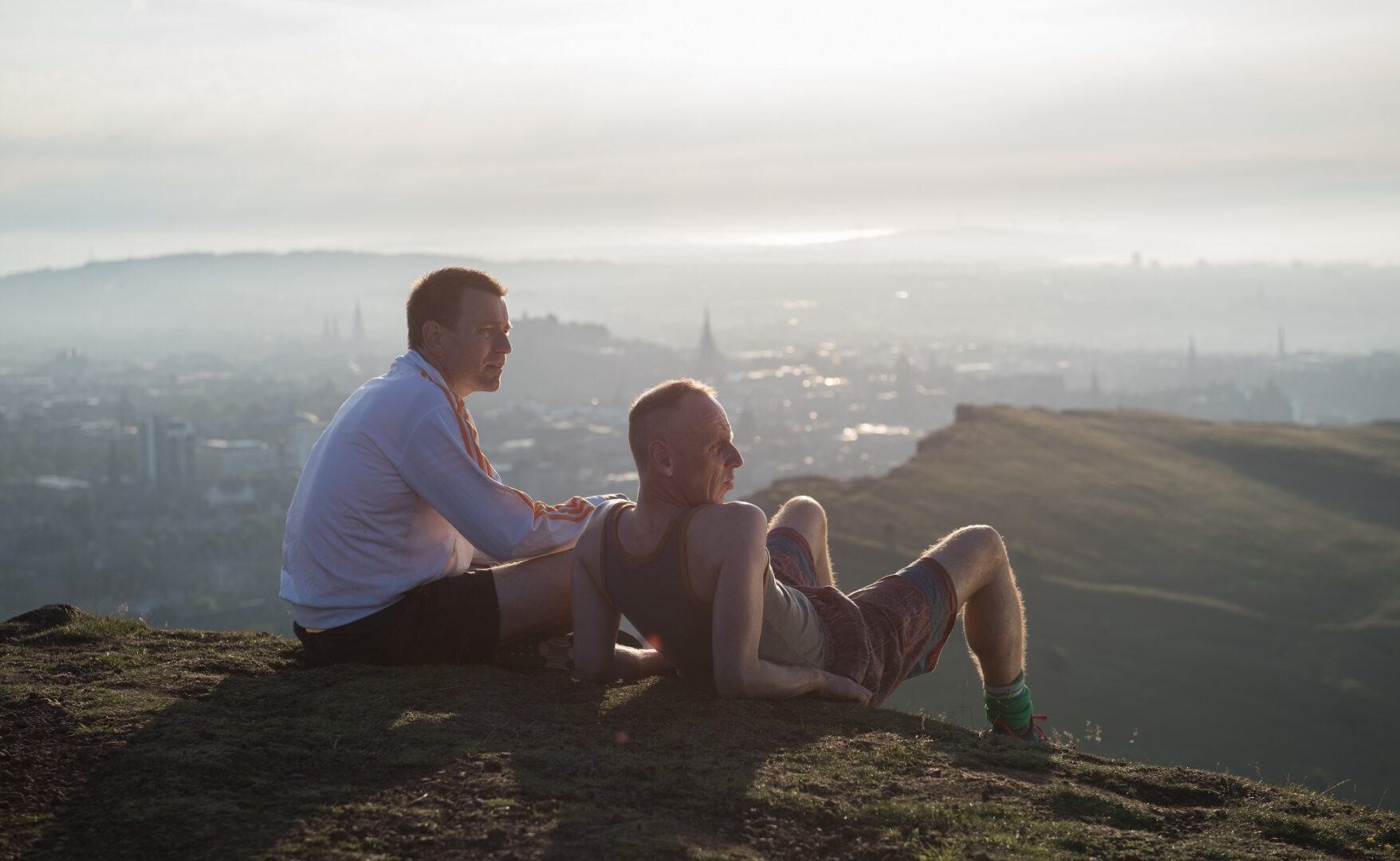 8.
Trainspotting (1996) & T2: Trainspotting (2017)
Based on the novel of the same name by Irvine Welsh, Trainspotting stars Ewan McGregor, Ewen Bremner, Jonny Lee Miller, Kevin McKidd, Robert Carlyle and Kelly Macdonald, and follows Renton (McGregor) as he tries to clean up and escape the world of drugs.
The now infamous opening sequence 'Choose Life' was filmed on location in Princes Street, Calton Road and Hanover Street, and was recreated 20 years later in the sequel, T2: Trainspotting.
---
Image Credit: Steffan Hill – © 2016 Sony Pictures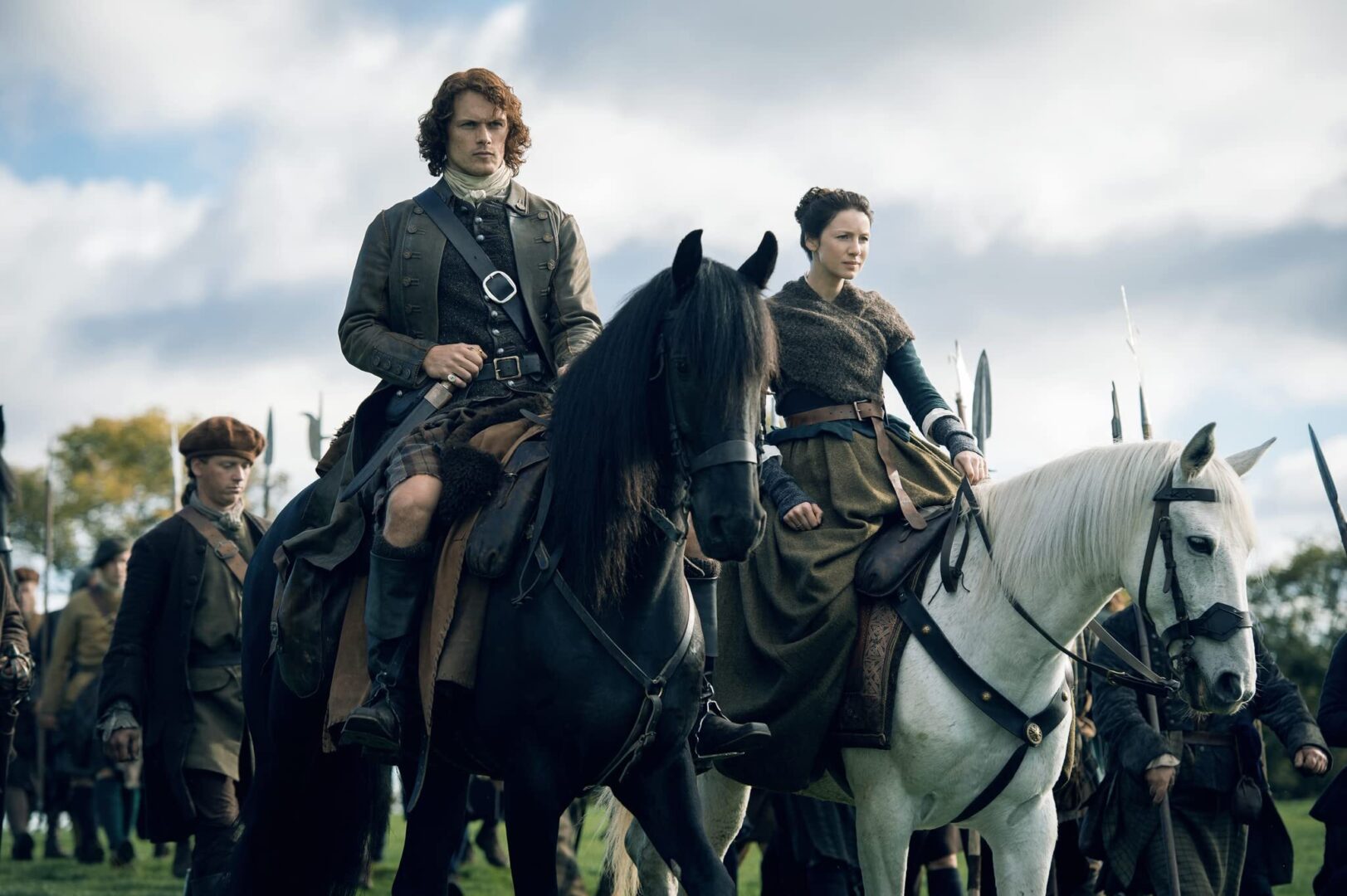 9.
Outlander Season 3 (2017)
Adapted from the best-selling book series by Diana Gabaldon, Outlander follows the story of Claire Randall, a nurse who travels back in time to 1743 from her native 1945.
For the first time in the series, locations in the city of Edinburgh make an appearance in season 3: the lecture theatre at Summerhall, Craigmillar Castle, Bakehouse Close and Tweeddale Court in Edinburgh's Old Town and the Splendid Signet Library.
Capture the spirit of Claire and Jamie's story and explore the Jacobite Edinburgh of the Outlander novels with Mercat Tour's Edinburgh Outlander Experience Tour.
---
Image Credit: Marvel Studios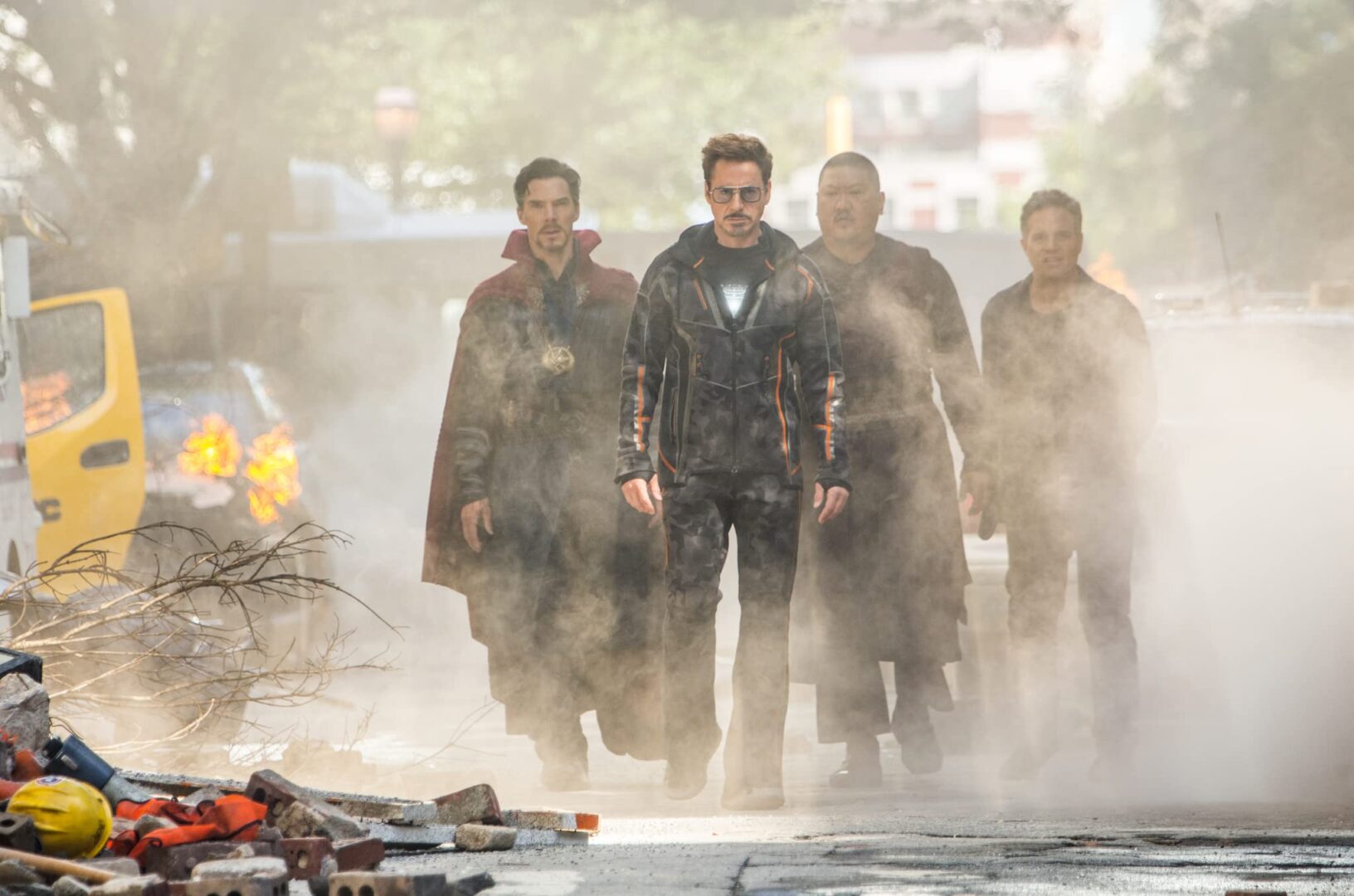 10.
Avengers: Infinity War (2018)
The nineteenth film in one of the world's biggest and beloved movie franchises, Avengers: Infinity War stars Robert Downey Jr, Chris Evans, Chris Hemsworth, Scarlett Johansson, Mark Ruffalo, Anthony Mackie, Elizabeth Olsen and Paul Bettany. Filmed partly on location in Edinburgh over 7 weeks, Avengers: Infinity War was the largest and most complex shoot ever to film in Edinburgh's historic Old Town and city centre and the film's biggest on-location shoot. The Edinburgh scenes featured in the film include an epic battle on the Royal Mile, on the roof of St Giles' Cathedral and in Waverley Train Station complete with explosions and a reunion of some of the film's central characters. Did you know – Edinburgh was the only real location used in the world. All other scenes and shots were filmed in the studio!
Edinburgh has been the perfect location for some of the most beloved movies of recent years, and these ten films are just the tip of the iceberg. From the dramatic backdrop of Edinburgh Castle to the charming streets of the Old Town, the city has offered a diverse array of locations for filmmakers. With more movies like "The Princess Switch", "A Castle for Christmas", and "The Lost King" continuing to choose Edinburgh as their filming location, we can expect many more cinematic adventures to be set in this enchanting city. So, next time you're strolling along the Royal Mile or admiring the stunning views from Arthur's Seat, keep your eyes peeled – you might just spot a Hollywood star in action!
---
Grab your popcorn and let's explore the TV shows filmed in this captivating city!
---
Fast & Furious 9

The ninth instalment in the Fast & Furious franchise roared into UK cinema's in 2021.

Eurovision Song Contest: The Story of Fire Saga

A feel good film about chasing your dreams, friendship, rivalry and of course, singing!

Avengers: Infinity War

Explore the Edinburgh locations featured in one of the biggest film events of our time.

T2 Trainspotting

Trainspotting is back for a second hit, featuring lots of iconic locations in Scotland's capital city.

Outlander

Follow in their footsteps and relive Outlander for yourself.

Outlaw King

Discover the locations of this Netflix historical epic in the Edinburgh city region.

Churchill

Discover the film locations featured in this tale of one of history's most iconic leaders.

Sunshine on Leith

Get with the beat and revisit the feel good factor of Sunshine on Leith.

Clique

Discover the glamorous underground of this gritty BBC Three drama.

The Railway Man

A powerful tale of survival, love and redemption. Explore the film locations of The Railway Man.

TV and Drama

Grab your popcorn and explore the TV shows filmed in this captivating city.